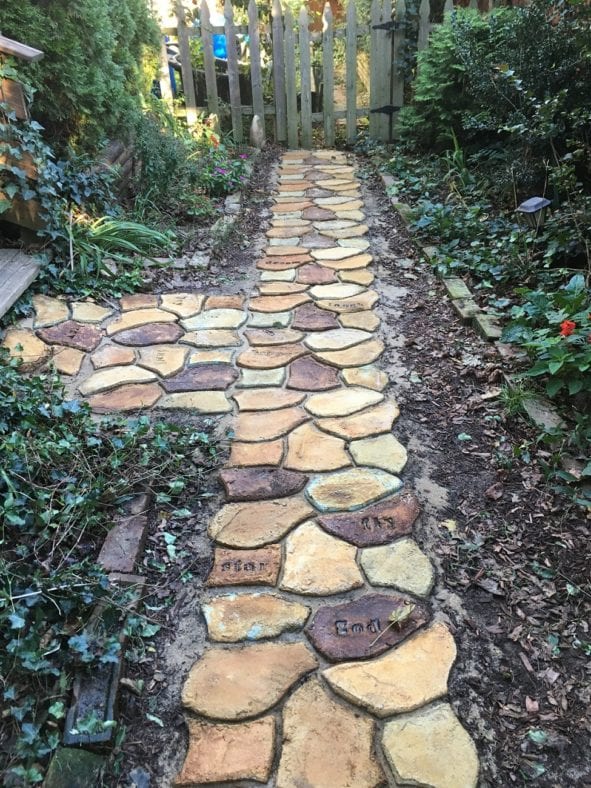 Transform your concrete walkway with help from Direct Colors customers. These concrete walkway ideas will help bring your pathways to life.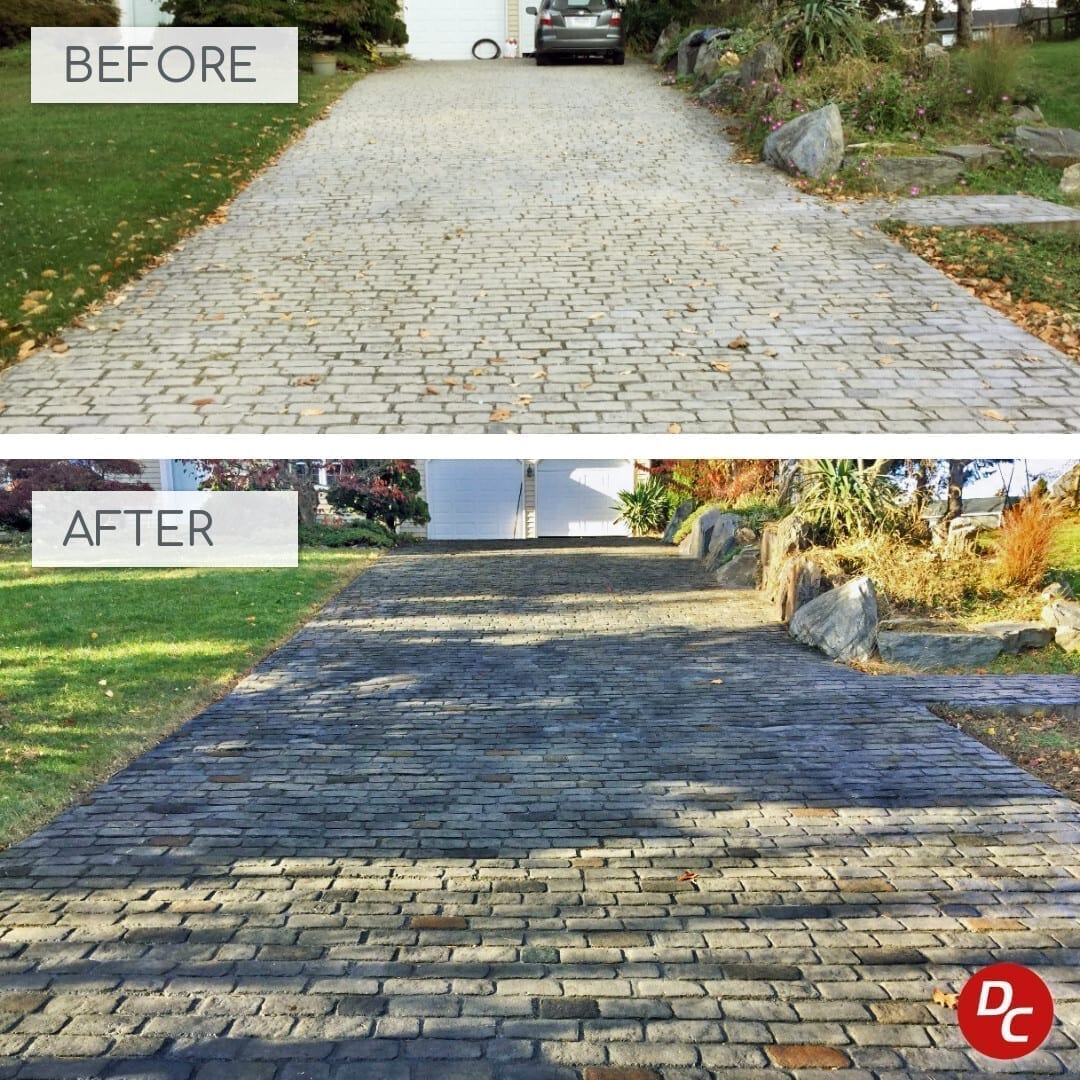 Patio pavers come in all colors, shapes, and sizes. But, sometimes they aren't the exact shade you were expecting, or you aren't as happy with it once it's installed as you were when you bought it.
Why buy the same old colored concrete pavers when you can make your own? Direct Colors offers hundreds of integral color options for any concrete decor, indoor floor or patio pour, concrete countertop or any other DIY project. Mr. Swartz of Ocean Springs, MS created a stunning Mickey Mouse design using Direct Colors Concrete Pigment and  Satin Finish Sealer. He's graciously provided a start to finish detailed project description to help DIYer's get started on their own backyard masterpieces! "Although this may be a bit detailed, it is my intention to provide enough information to hopefully help others avoid some of the learning curve difficulties I encountered."
Getting Started
"The first and most critical step in creating any project is planning. Things like the grade of the property and determining if the walkway will be used solely for foot traffic, occasional crossing with vehicles or continuous vehicle traffic must be considered. In my project we had areas for foot traffic and other areas I would have to drive across on occasion. Living on somewhat of an incline, we choose to level off the area where the Mickey Garden would be and create steps going down to avoid any steep inclines where someone may slip on the wet concrete."
Go With a Brick Edge
If you are going o edge your project with a brick edger like I did, it does create a lot more work but in my opinion is well worth the effort. Due to the size of the bricks, if they were to be poured as individual pieces they would eventually fall away from your project and just sink. The following instructions will allow you to pour what appears to be individual bricks while creating a much larger and thicker curb. I use the same method whether I am going to drive across it or just walk on it. The brick is the most difficult part and once you have mastered that the rest is a piece of cake. The biggest difference is the lack of the need for a deep footer and continuous pour.
Mr. Swartz's Shopping List:
Integral Color Trial Kit (Preliminary Testing)
60 lbs. 543 Concrete Pigment
10 lbs. 230 Concrete Pigment
15 lbs. 1115 Concrete Pigment
30 lbs. 649 Concrete Pigment
12 gallons of Solvent-Based Satin Finish Acrylic Sealer
Dressing Brick Edges
There, that wasn't so hard was it. Now we just have to wait a little while and we can remove our forms. Depending on weather conditions this usually takes about 45 minutes to an hour. I remove my forms while the concrete is still relatively wet to allow me to dress the edges. Whether you want the rough rounded rustic look like I did or a sharper cleaner edge remember; Sharp concerns on concrete chip very easily and they usually chip very deep. So you must either round them, brush them or strike them before they harden.  To determine if the forms can be removed, using my finger, I lightly press on the surface. If it leaves a small impression and is not wet, I begin removing forms. Remember the concrete is still wet and easily damaged.  As described earlier there are numerous ways to dress the edge of concrete and regardless of the appearance you chose it must be dressed to prevent chipping. I wanted the natural rustic look so I brushed mine.
Stepping Stone Walkway
"Having decided to create a very large concrete walkway and garden project, my biggest fear was creating the appearance of a "Sea Of Concrete". That's when I decided to incorporate bricks, stepping stones and flagstones. The larger circle, Mickey's head was done using manufactured forms I purchased online."
Creative, One of Kind Flagstones
"Probably the most rewarding is creating your own flagstone. You are only limited by your imagination. In my project I didn't want it to look like cookie cutter stones so came up with a creative alternative using cardboard pieces." Once the flagstones are completely dry, don't forget to protect your work with a concrete sealer!
Grouting the Stepping Stones
The final thing you will probably want to do is grout your walkway. The grout not only prevents weeds from coming up through the gaps it also locks all of your stones in place. This can be very important especially on smaller stepping stones. You'll also find clean up easier after sealing the stones.
Now you can go for a walk on your new colored concrete pavers pathway!