Bold, Creative Outdoor Countertop Design
Jody Gott with Gott's Landscape and Supply in New Iberia, LA has been a contractor with Direct Colors for several years and creates some of the most beautifully unique concrete countertops we've ever seen. Though his technique is a closely guarded secret, his results are plain for everyone to see. He's one of our most popular countertop designers and we can't wait to for photos of his latest outdoor concrete designs. Of course, he's not just limited to countertops. Jody also creates fire pits, water features and whatever is necessary to make him stand out against the landscaping competition.
What Concrete Pigment Colors Does Jody Use Most?
Jody uses a wide array of colors for his creations and of course, he doesn't just limit himself to concrete pigment. He's also used our concrete dyes and glass aggregates depending on the project needs. Because Jody's not necessarily mixing the pigment into the concrete for his work, the colors he gets don't always match up with the color chart. We've included pictures of the actual concrete pigment colors for reference. Jody generally works with white concrete because it gives him a true, bright color for his countertops.
Here are the Colors Jody Uses Most Frequently in His Work:
• 609
• 230
• 533
• 1835
• 15.4 Blue
• 75 Blue
• 1515 Blue
• TiO2 White
• 1311
• 649
• 126
• 300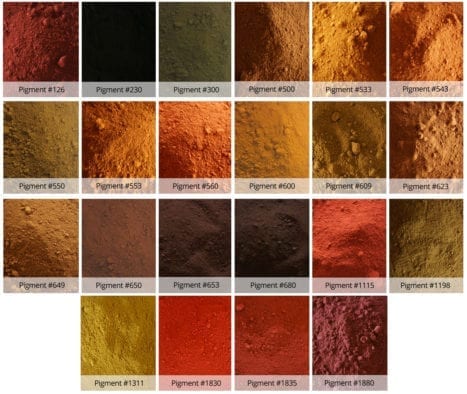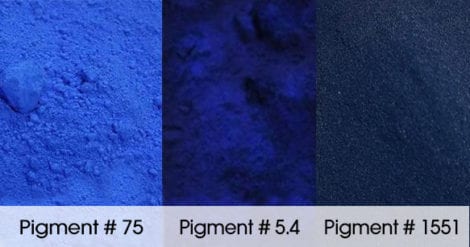 Gott's Landscaping Outdoor Countertop Design: