Renew Outdoor Colored Concrete with Tinted Sealers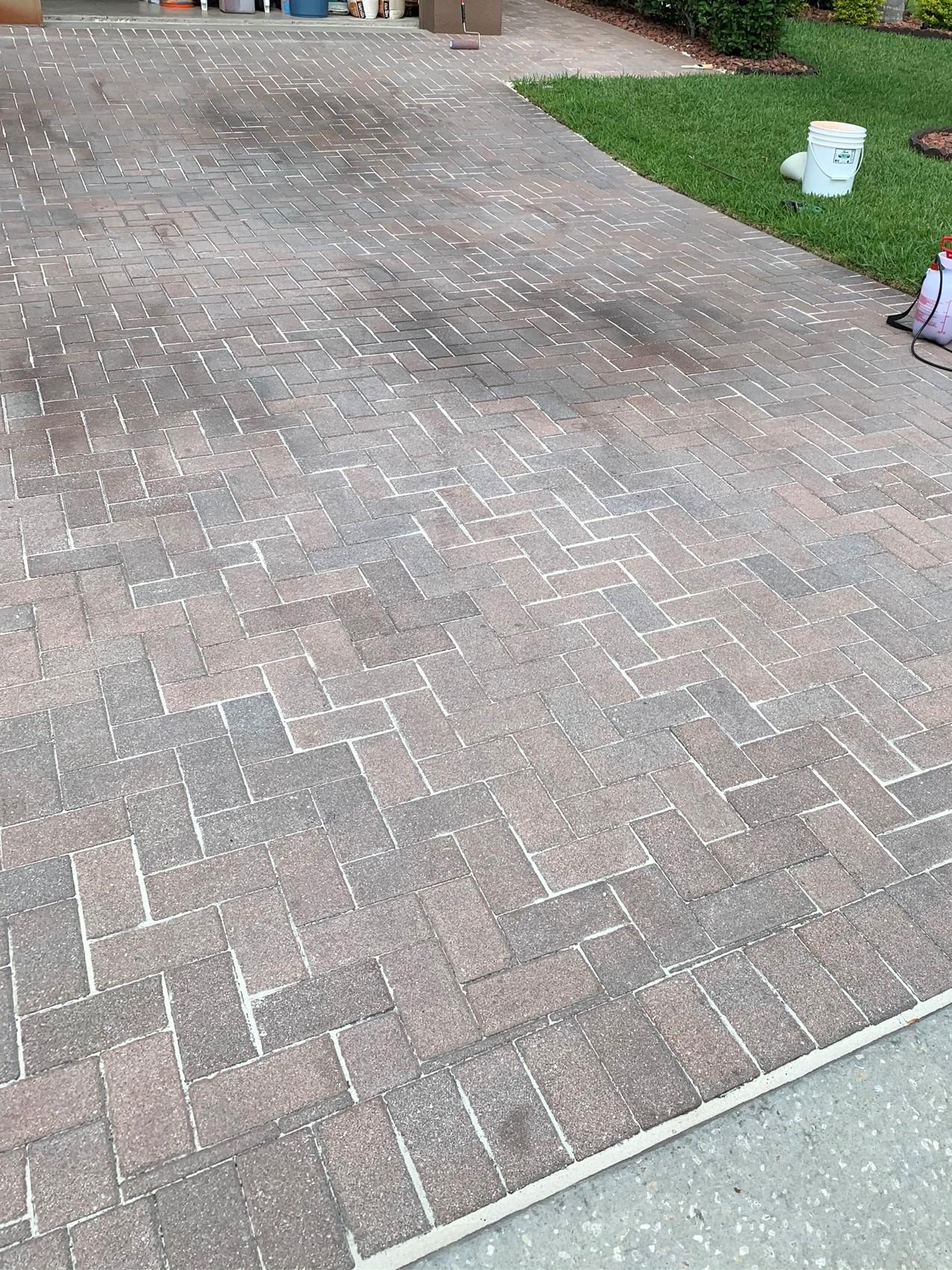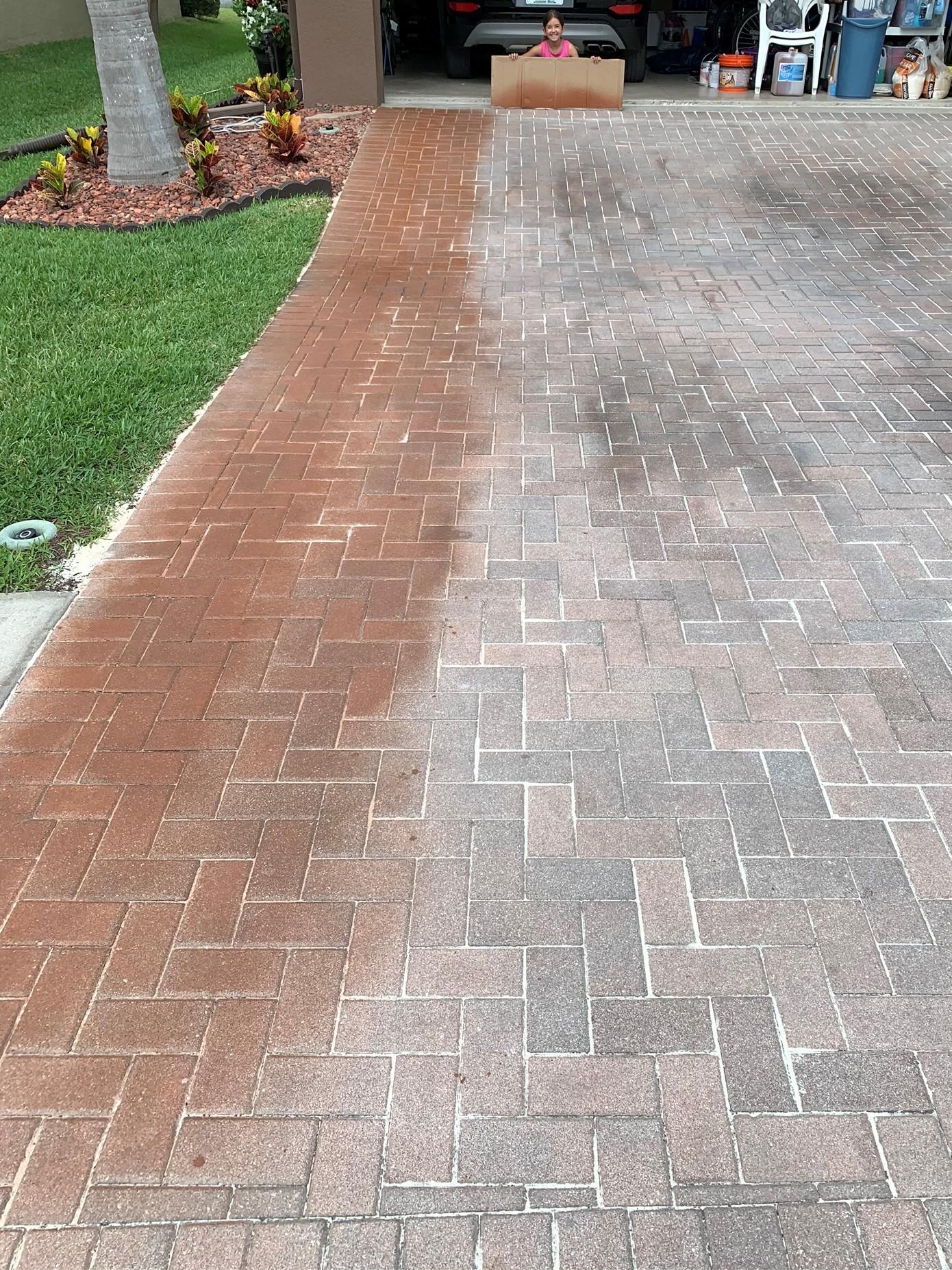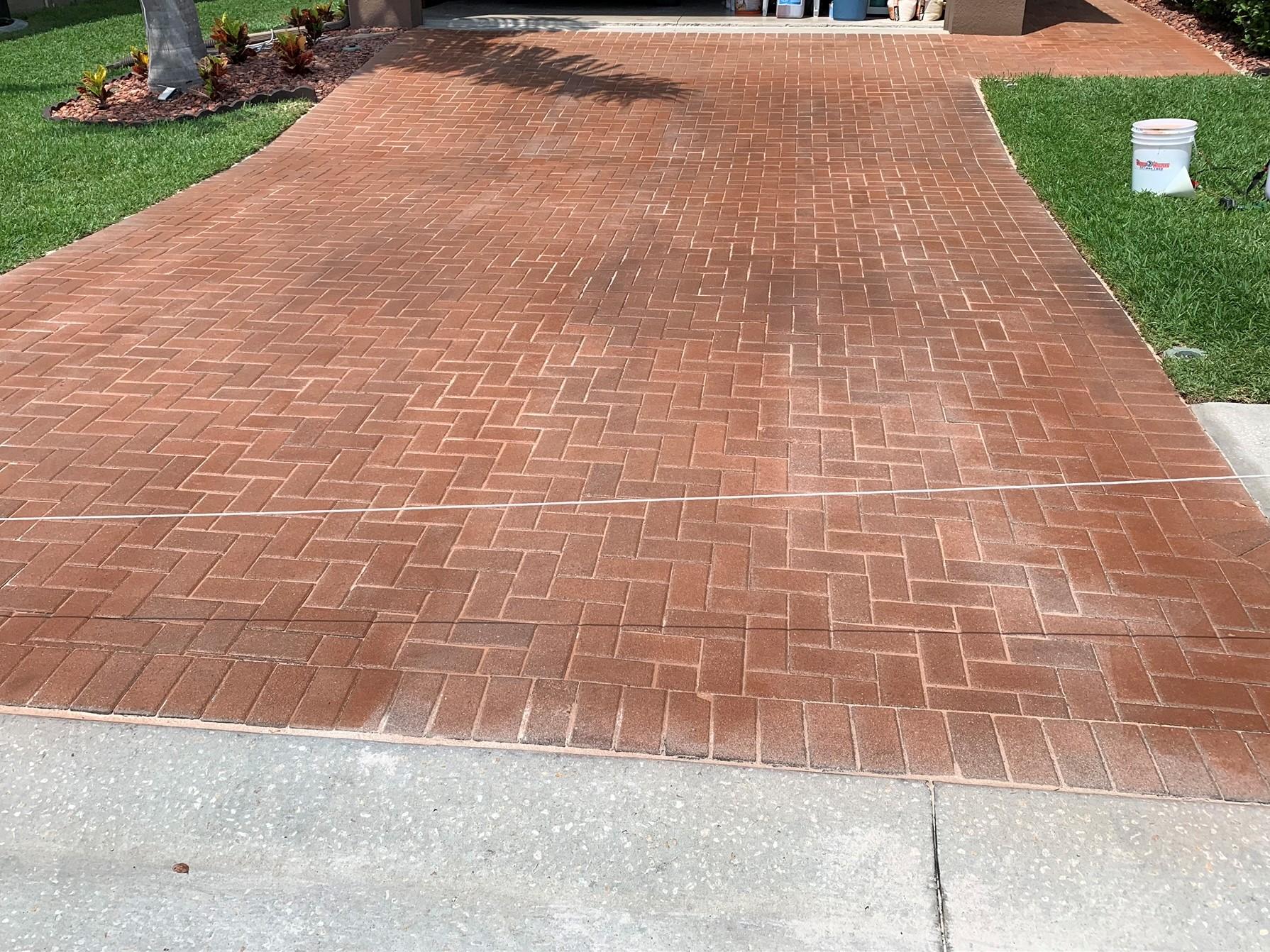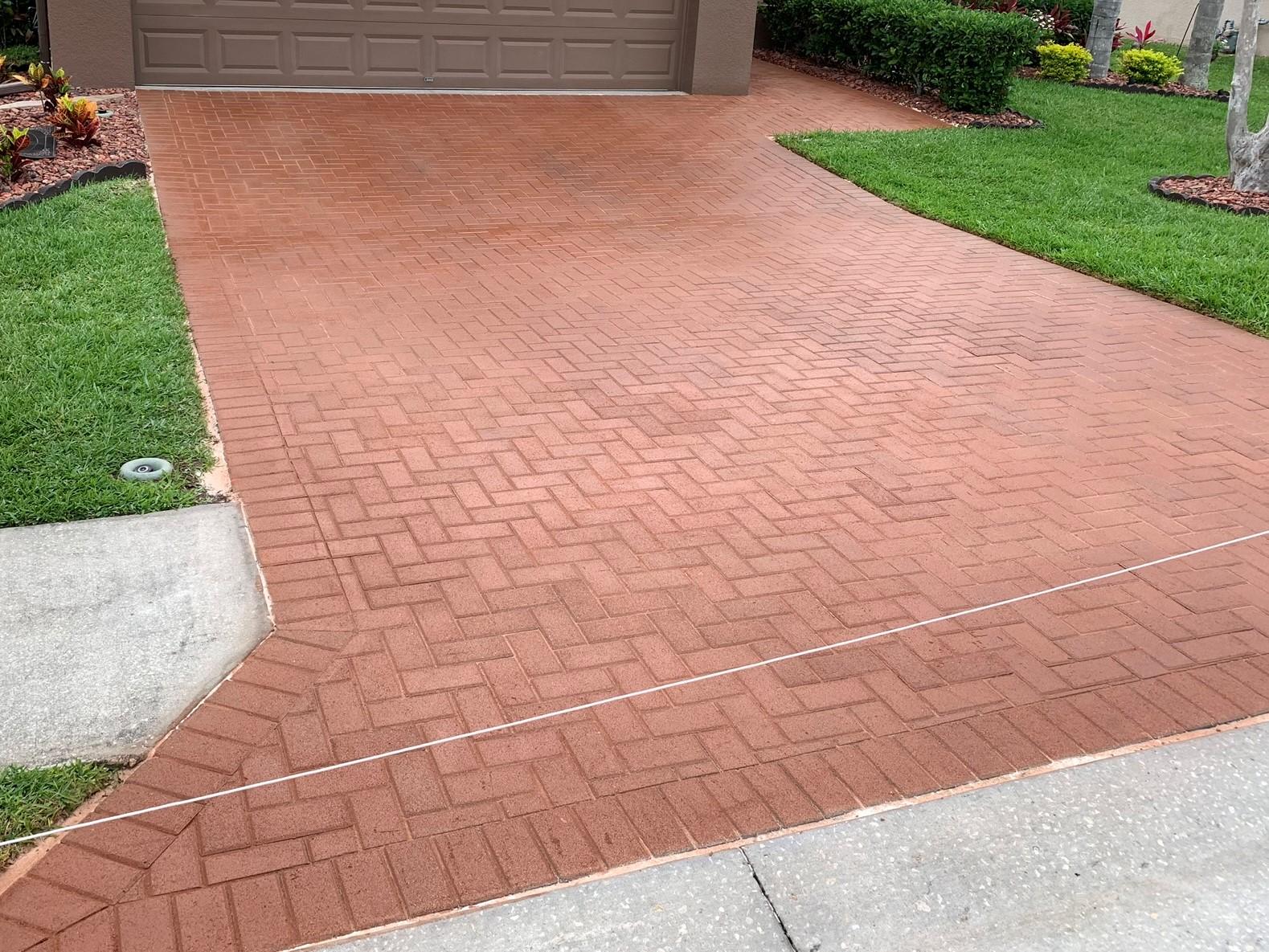 Applying EasyTint is … Easy!
Time needed: 1 day
First, clean faded stamped concrete thoroughly. For details on how to clean stubborn stains click here

Allow floor to dry completely. EasyTint can be applied over existing solvent-based sealer

Pour EasyTint stain into a pump-up sprayer

Shake EasyTint stain before applying to stamped concrete

Apply the stain evenly onto the concrete

Let the first coat of stain dry completely before applying the second coats

Allow the final coat of  stain to dry for a minimum 5-6 hours

For highly traffic areas, it is recommended to  apply a Solvent Based Acrylic Concrete Sealer top coat to prevent future fadidng
How to Determine if Concrete Was Sealed With A Solvent-Based or Water-Based Concrete Sealer
Pour a small amount of Xylene on the sealer to be removed and wait 30 seconds
Pat dry and touch the area
If the surface becomes tacky or sticky then the concrete was sealed with a solvent-based sealer
If surface does not become tacky or sticky, the concrete was sealed with a water-based sealer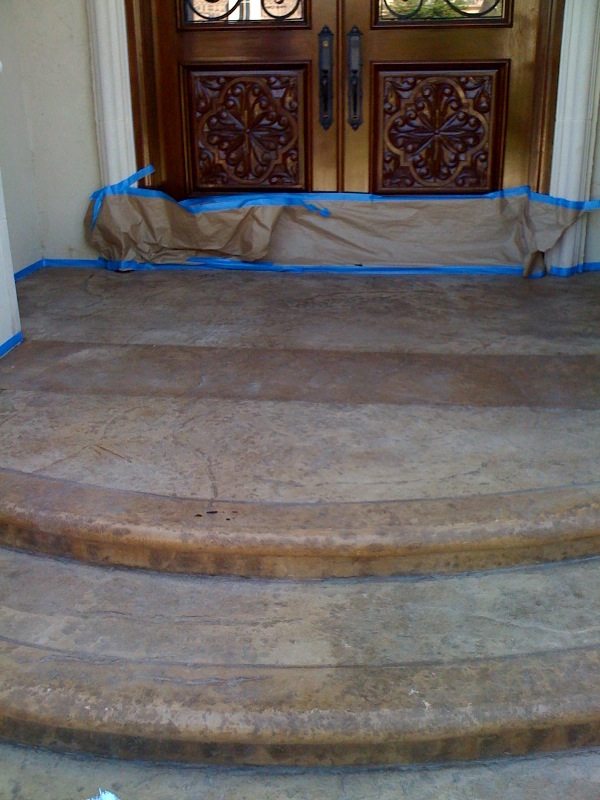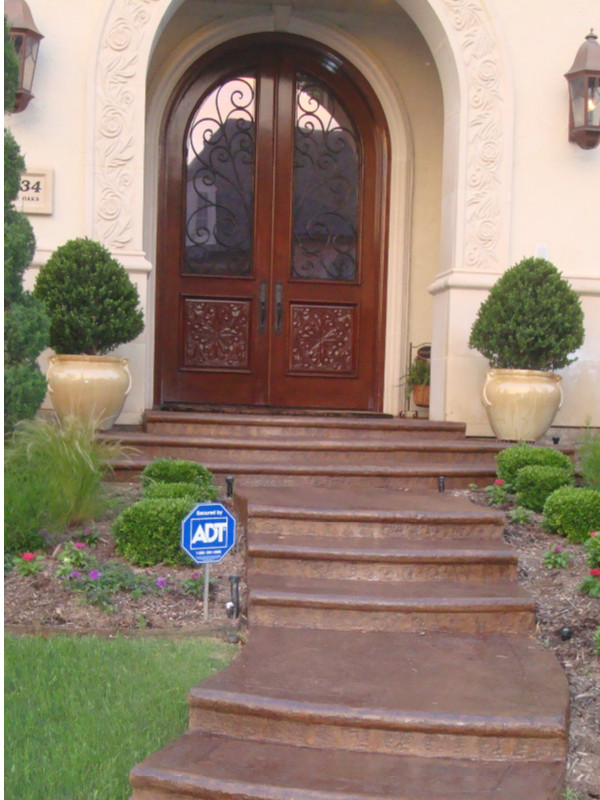 Direct Colors EasyTint is a one-step color and sealer application that can be used indoors or out on smooth or textured concrete. High Gloss, Finish and Satin Sealers can be tinted to over 30 colors. Tinted sealer provides a solid, consistent coloration with some high and low-lights depending on concrete texture. Solvent-based tinted sealer can be sprayed or rolled. Water based tinted sealer should be rolled only for best results. Consider the level of gloss you'd prefer before you selecting a base sealer. Satin Gloss Sealers are a better choice for outdoor concrete because they are less of a slip hazard when wet. Always top coat tinted concrete sealer with a clear coat outdoors for better durability and more even wear over the life of the concrete. Clear sealer should be re-applied once every two years but if maintained properly, the tinted sealer underneath should not require re-application. Tinted Sealers applied indoors will be waxed for added protection and do not require a clear top coat.
Concrete Color Correction with EasyTint
Stephanie W. from Wisconsin did a color correction on a particularly ugly walkway and driveway edging, which they inherited from the former owners when they bought the house. Learn more about this project here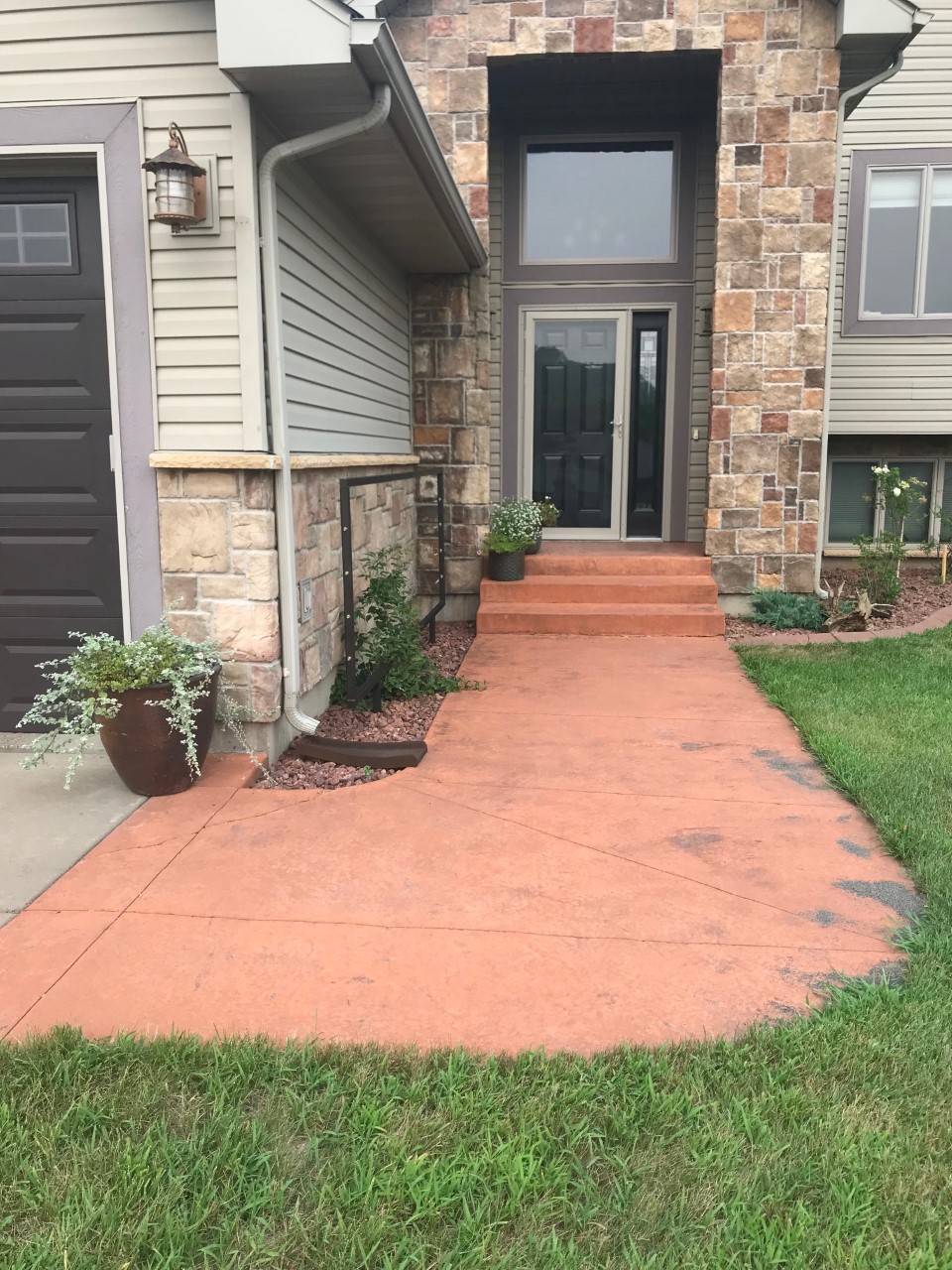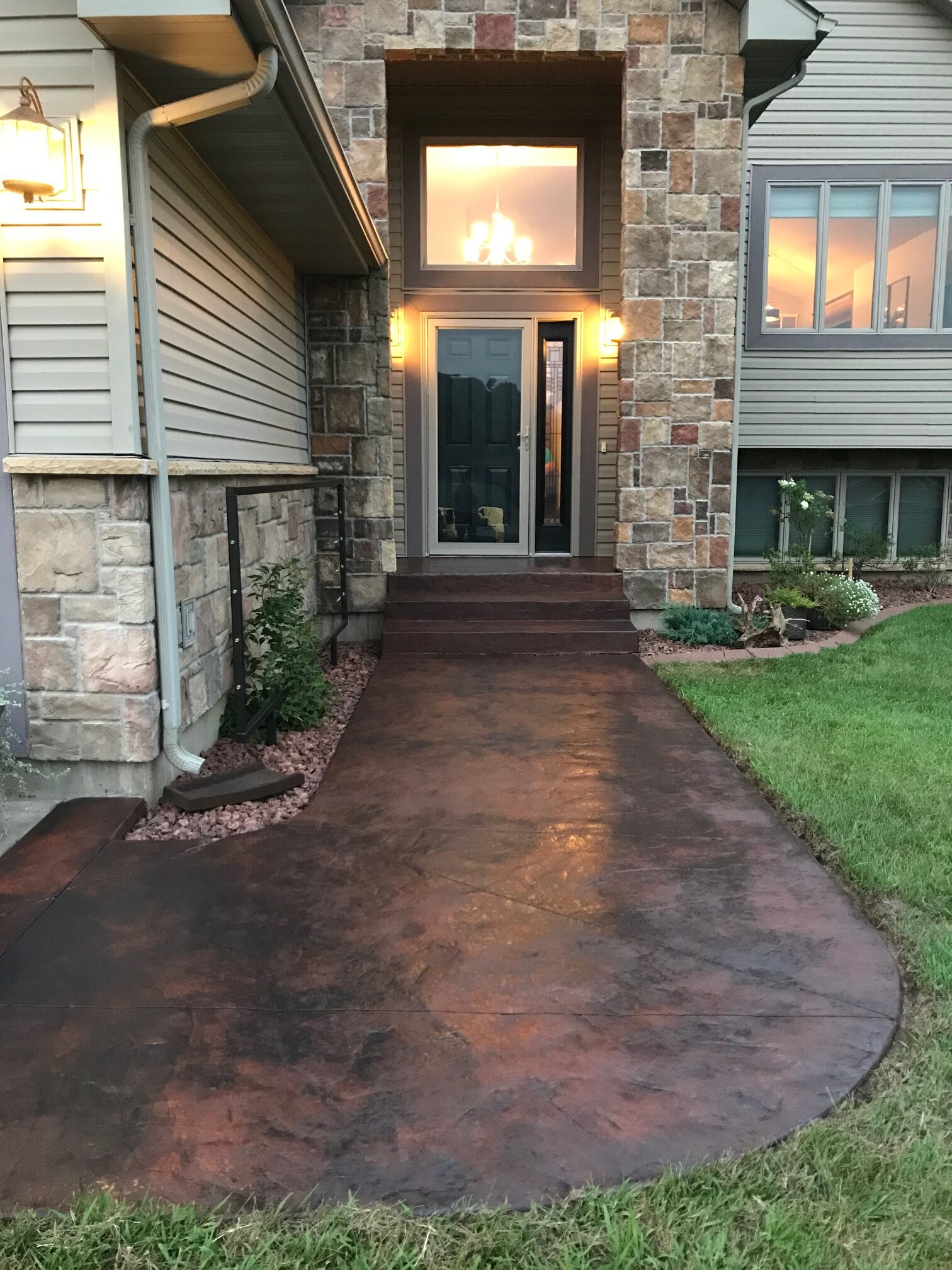 Want to try out the product before you buy? We offer trial kits and individual samples of all stain colors.
Need inspiration? Visit our photo galleries to see what other customers have accomplished with our products.