Family Room Makeover with a Rustic Concrete Mantel, Tiki Bar, Matching Steps and Floors!
When planning a family room makeover, the Keck family was going for a rustic, country theme while creating an easy-to-clean and low dust environment.

The Keck Family of Texas has done a little more than just a countertop in their family room makeover.  Decorative concrete isn't limited to only countertops and floors.
Check out their incredible concrete mantel piece, their own Tiki bar, matching concrete stained stairs and floors.  All colored with Direct Colors Acid Stain and Deco Gel Acid Stain.
The concrete mantel piece was colored using Coffee Brown Acid Stain at various dilution rates.
The stairs were stained with the Coffee Brown Deco Gel to avoid drips and runs on the vertical surfaces of the steps.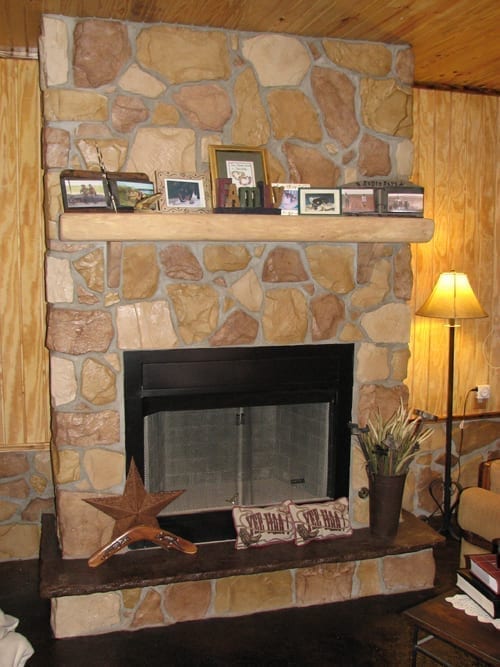 The best thing about acid stain is its ability to infuse concrete with rich and deep color tones.
Depending on the color and application techniques used, the results can mimic everything from polished marble to natural stone or even stained wood. Something else to remember about concrete stain is that no two projects will look alike!
Application, color selection, concrete surface conditions and environmental factors all play important roles in the final outcome.