Staining Concrete Walk-In Showers With Deco Gel Acid Stain
Staining concrete walls has never been easier. Deco Gel stains do not run or drip making acid staining vertical surfaces a breeze.
"I've been using acid stain products but was having some issues with drips/runs on wall surfaces. I found your Deco Gel Acid Stain while searching on the internet. What a great product. Will certainly find many more uses for it. Deco Gel is cleaner and easier to apply with less prep work to the surrounding areas.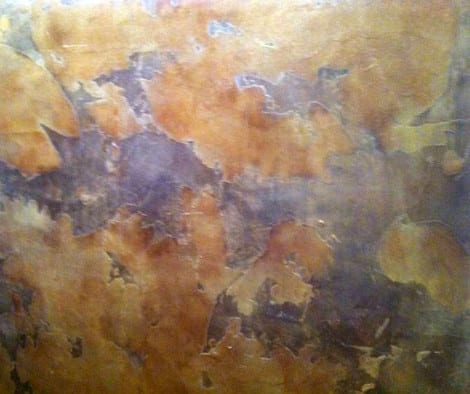 I have included a couple of pics that just don't do justice to the actual finish look. It was awesome and my customer was thrilled. This is an outdoor shower stall/bath house at the cottage. I used your Cola and Coffee Brown Deco Gel stains. Thanks for all the technical help. Thanks again and looking forward to new products to try!"
Jeff P, Ossineke, MI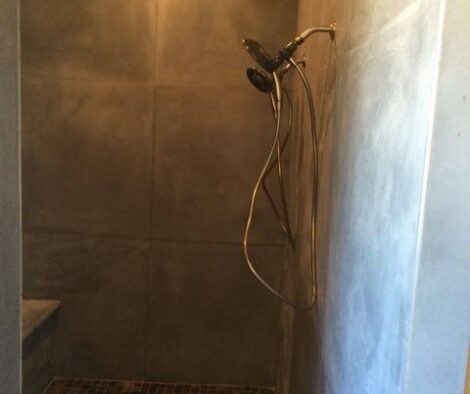 Deco Gel Acid Stain has been specifically designed for use on vertical applications, such as retaining walls, columns or garden décor, including statuary and cultured rocks. Deco Gel can be used in conjunction with our liquid acid stain for projects that have both vertical and horizontal surfaces.
Deco Gel Acid Stain Gel is perfect for borders, stenciling acid stained designs. Because the product doesn't drip or run, Deco Gel gives our customers more application control without sacrificing color or the appearance the acid staining process is known for. Not mention opening the door to any creative concrete decor and design use imaginable.