Blue Concrete Acid Stain Floors
Applying a marble finish to concrete is easy and can be performed by new homeowners and concrete professionals alike. Acid Stain easily transforms your concrete floor into a stunning faux-marble masterpiece that costs thousands less than real marble or stone. This affordable flooring option is low-maintenance and more durable than normal flooring options, like vinyl, but with Direct Colors Azure Blue coloring, the results will be anything but "normal!"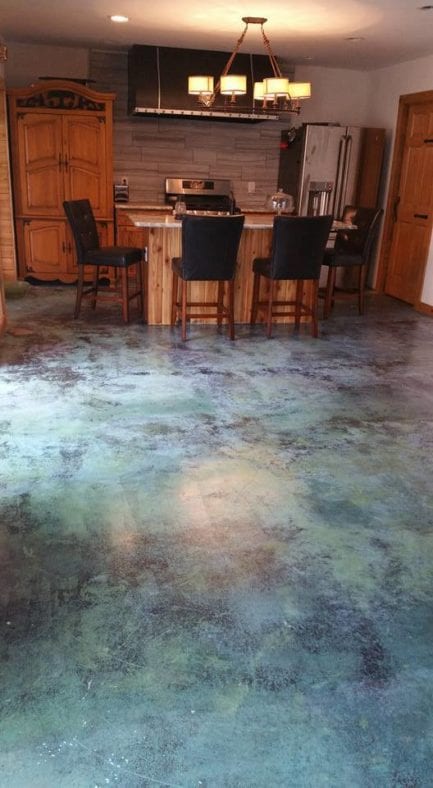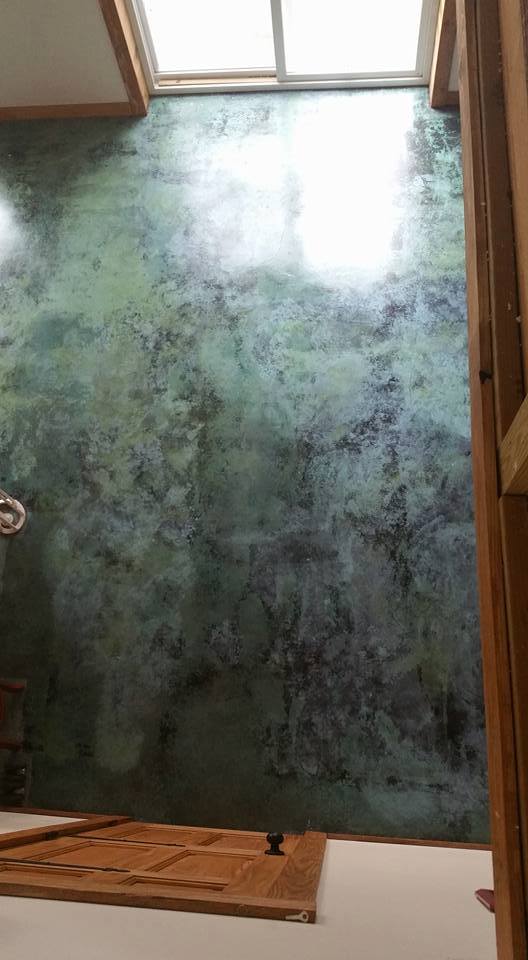 Can You Stain Concrete Floors To Look Like Blue Marble?
Yes, creating blue marble concrete floors is no more difficult than regular acid stain concrete. While the color options for a faux-marble are endless, Azure Blue tends to be a popular choice for DIY homeowners and concrete professionals, due to its immediate and gorgeous outcome! There's no wrong way to do it, simply follow Direct Colors guide for Marble Stained Concrete Floors and you will be on your way to fabulous, low-cost marble concrete flooring!
HOMEOWNERS FIRST TIME DIY FLOORING PROJECT
Every floor is unique and sometimes even the technicians at Direct Colors learn something new as was the case with the Wilcox Family project. The Wilcox family had this to say about their acid staining experience, "This was our first ever attempt at concrete staining. We are homeowners and have built our own house. We loved the pictures of the blue concrete stained floors on the internet so we decided to get bold and try to do it ourselves! We ordered the Azure Blue Acid Stain from Direct Colors and my daughter and I, with no prior experience, followed your instructions and stained our slab. At first the slab was a uniform turquoise color. Later little bits of black started coming up and we were afraid we had done something wrong. As the floor matured over the next few months it turned into a show piece of the house. Now we simply mop and wax and I have a beautiful, durable floor that I do not worry about kids or pets living on. We are proud of our house and especially our floors!"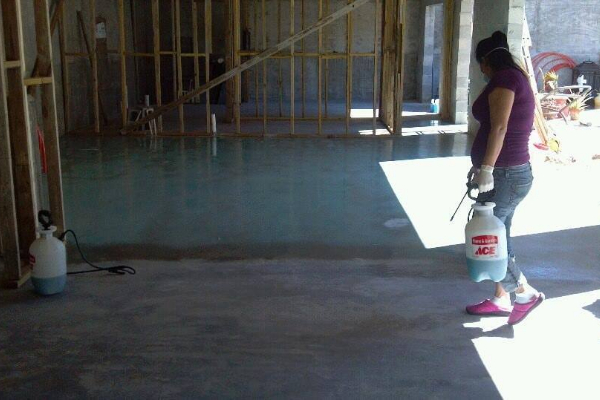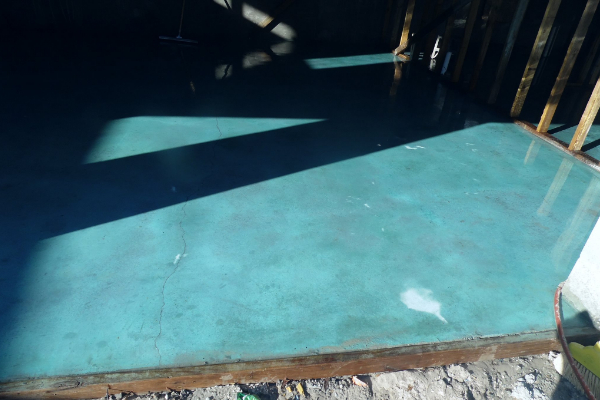 Truly beautiful work but we were also a bit baffled by the gradual change in color described by the Wilcox family. Azure Blue like other copper based acid stains can patina in the presence of water but no water was sprayed on the concrete after application so it had to be caused by something else. After some thought, we discovered the cause. Water continues to evaporate through a slab for over a month after the initial pour sometimes longer if high humidity or heavy rains are a factor. In the case of the Wilcox home, water continued to evaporate from the slab even after it had been stained and sealed. High Gloss Acrylic Sealer is a cure and seal product which means the sealer is breathable and will allow a certain amount of moisture to pass through the coating without notice or discoloration. Once the evaporation was complete, the color stabilized into the beautiful finish featured in the project pictures.
Could this look be duplicated? Not easily. The rate of water evaporation is difficult to calculate without a moisture test and of course, the final appearance is impossible to predict. If you would like to create a similar look on your own floors, one option would be to apply the stain at or just before the 30 day cure time has lapsed but keep in mind, there's no way to predict whether your outcome will resemble the Wilcox's. Another way to bring up dark contrasts when acid staining concrete using the blue and green acid stains is to spray or apply water to the surface after applying the stain. Exposing the stained concrete to water will darken the color in the areas where the water was applied not unlike the Wilcox floor. If you're interested in creating this effect, I recommend doing a test area first in a closet or on another slab to practice and get a sense of how the process works.
Project Size:  1200 sq. ft.
Direct CoIors Products Used:  6 Gallons of Azure Blue Acid Stain, 5 gallons of  High Gloss, Water-Based Acrylic Sealer and 2 gallons of Commercial Floor Wax and Polish
Time to Complete: 3 days for cleaning, staining, sealing and waxing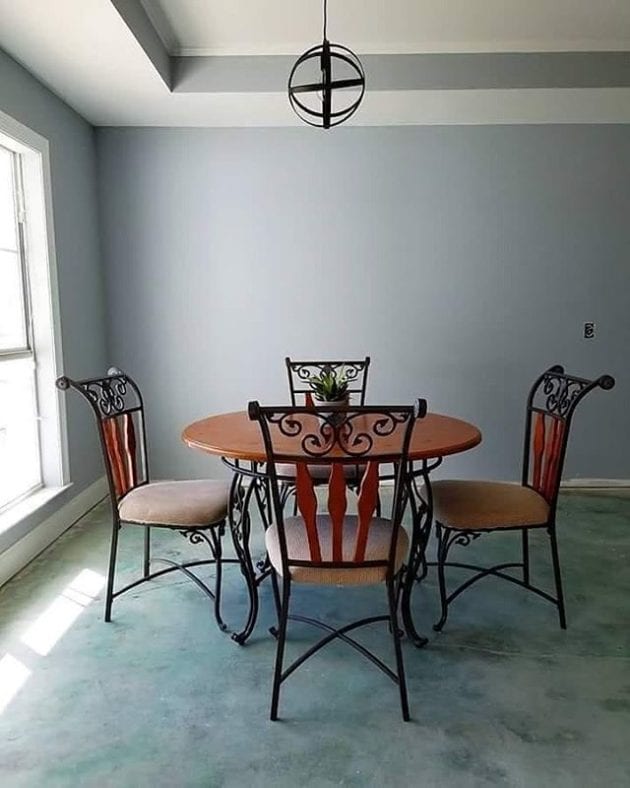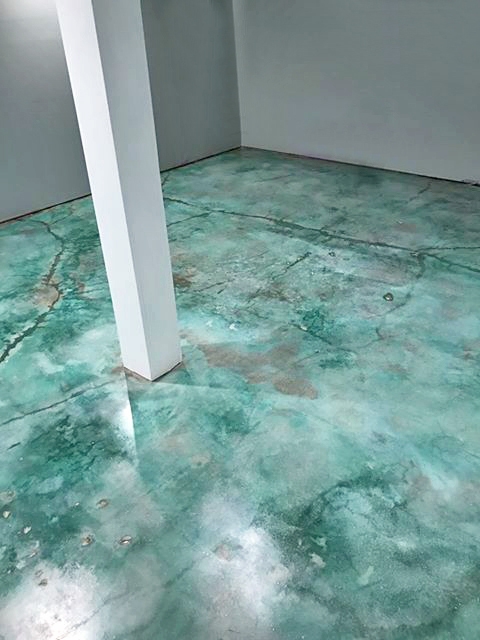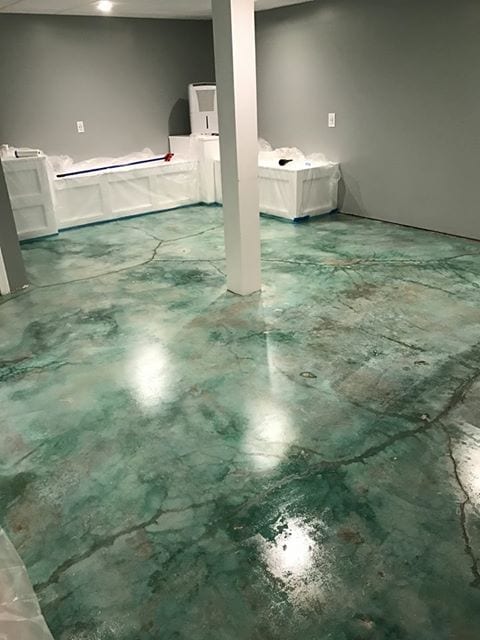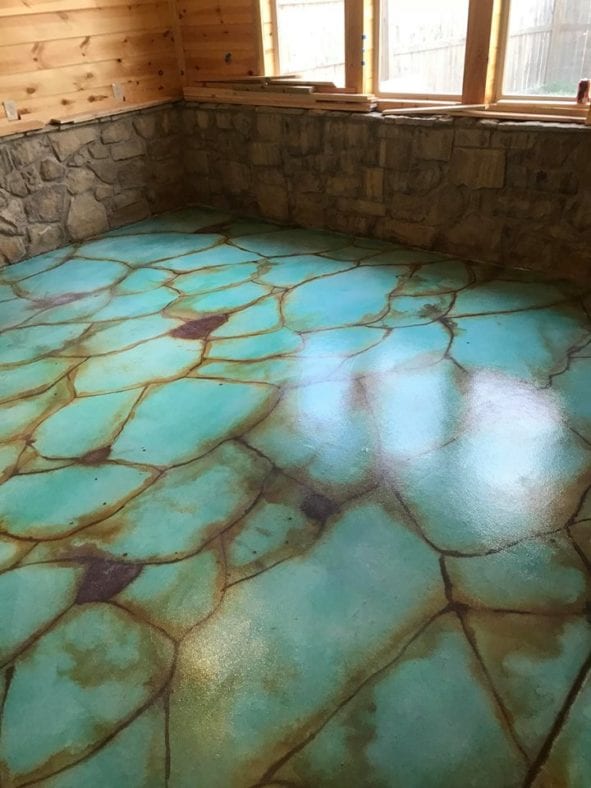 To see full project click here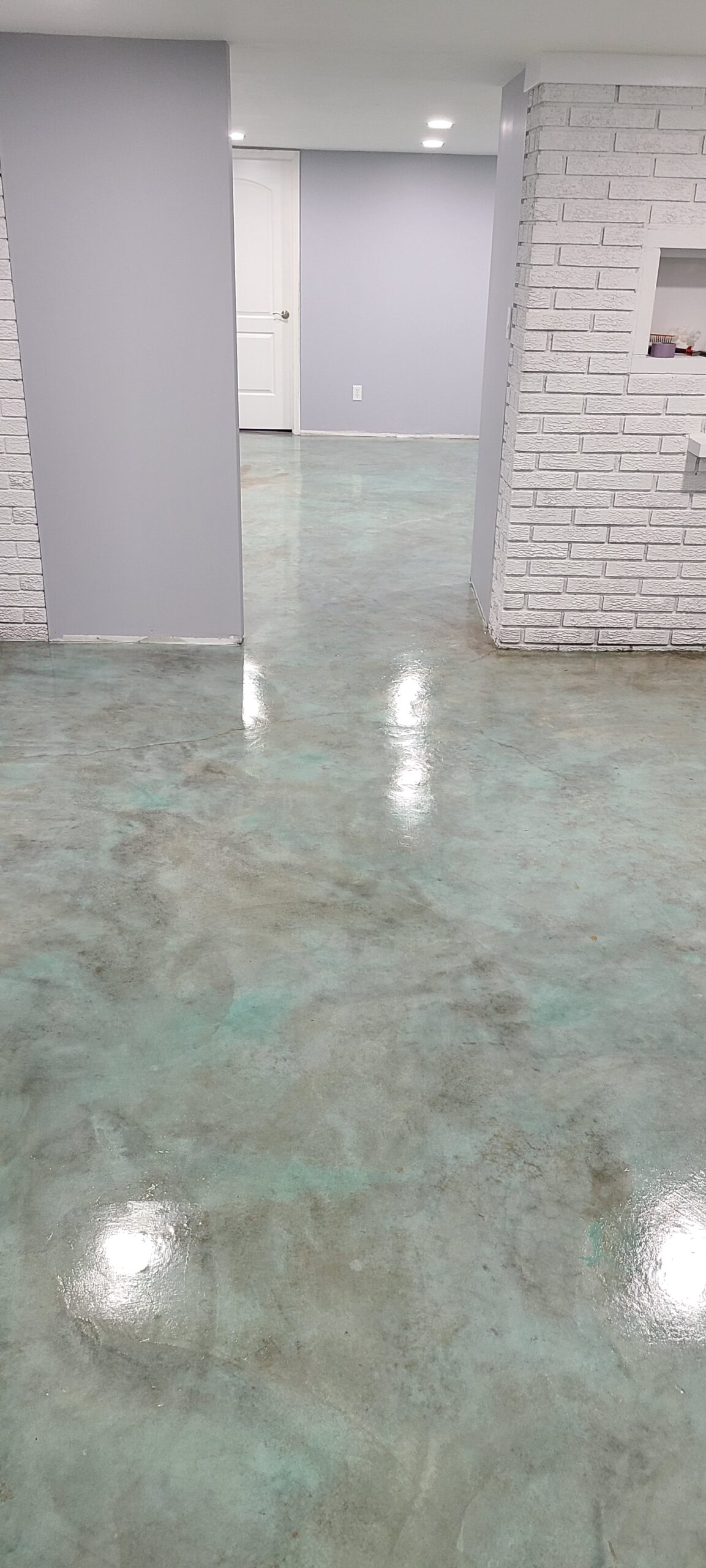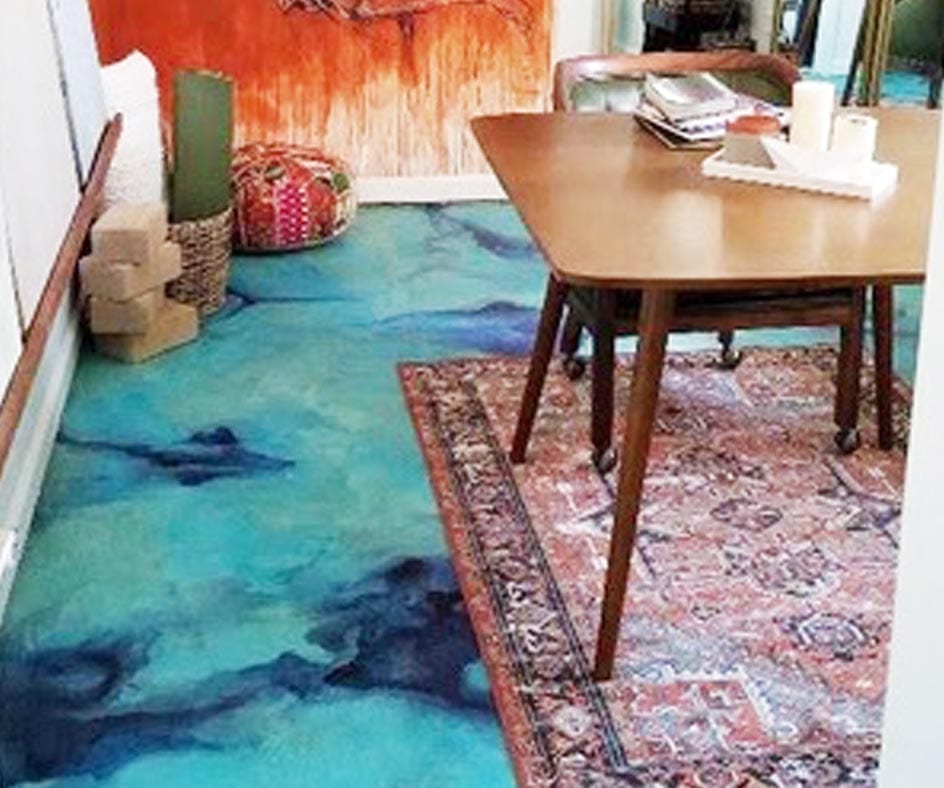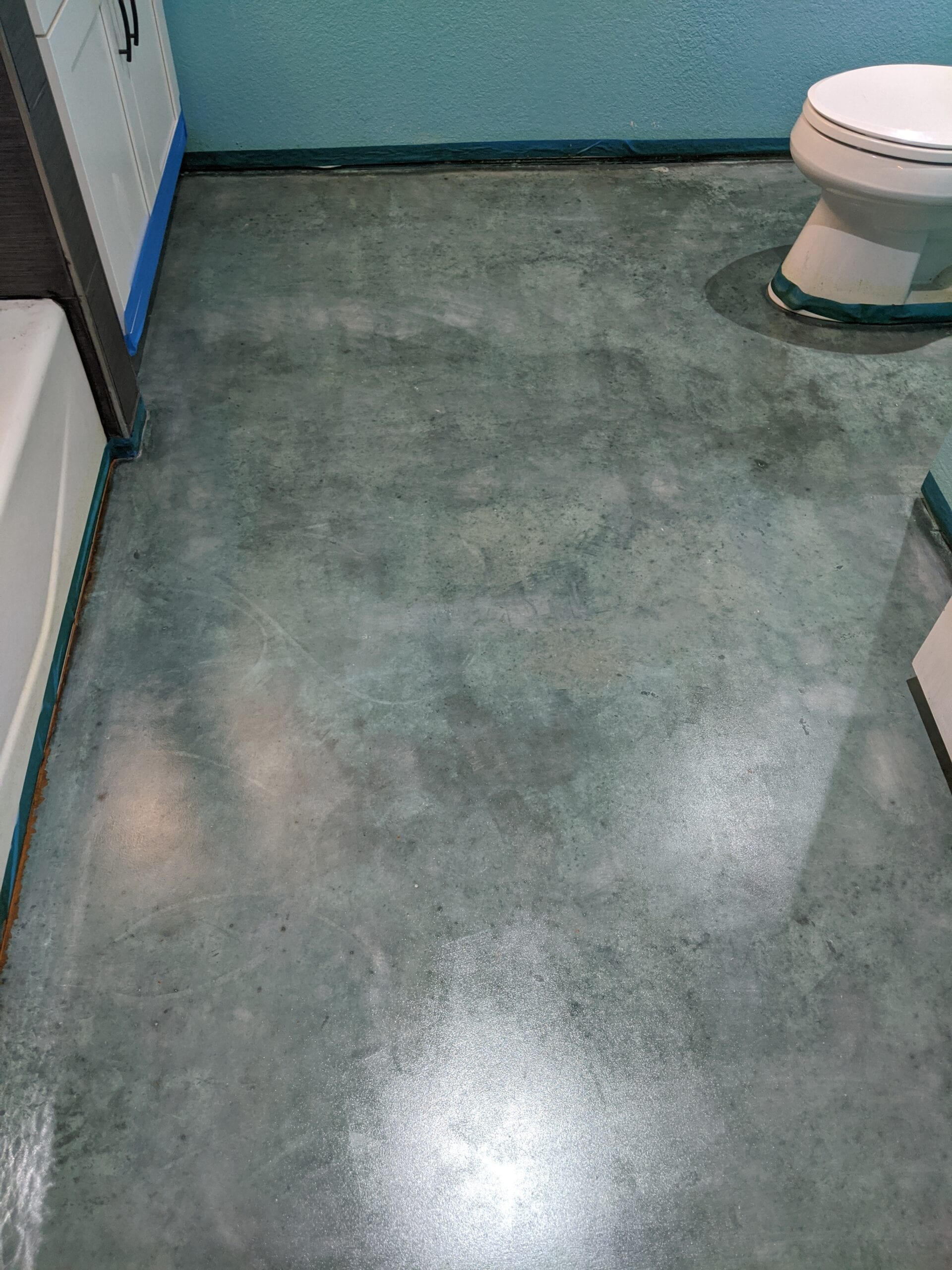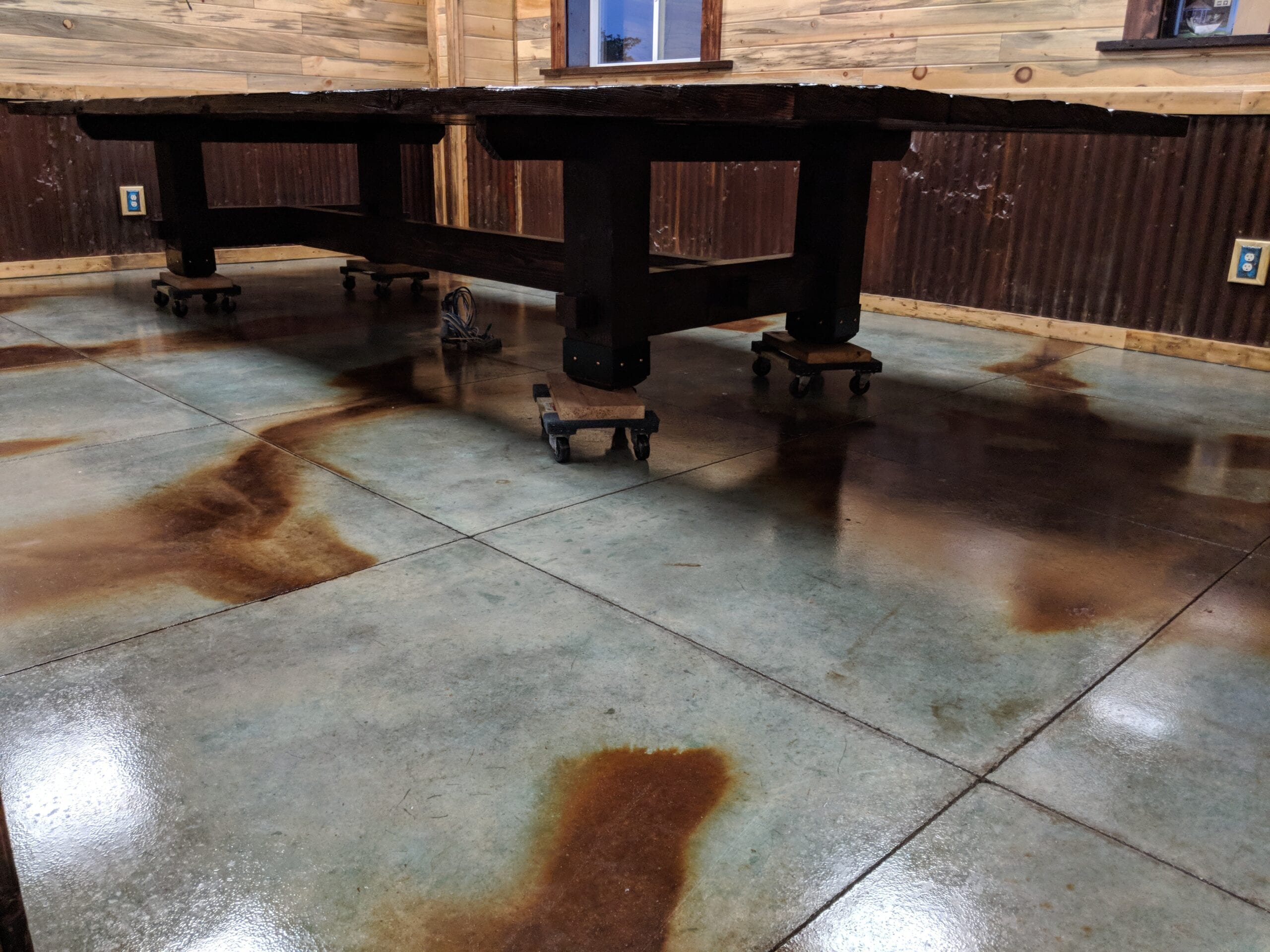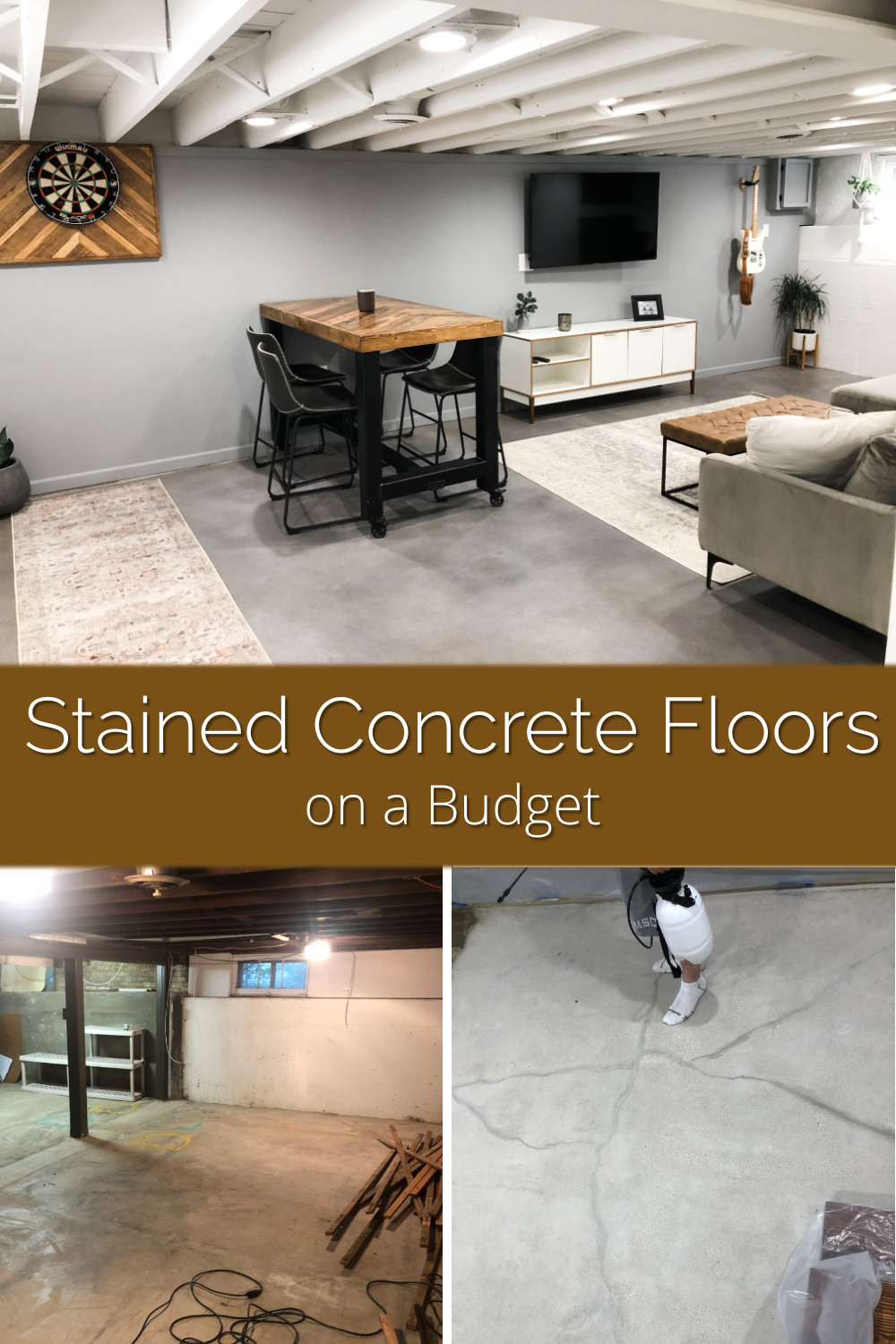 My husband and I had a goal to make our basement a livable space! After getting pricey quotes on having professionals stain our basement floor, we decided this was a project we would tackle ourselves for a fraction of the cost.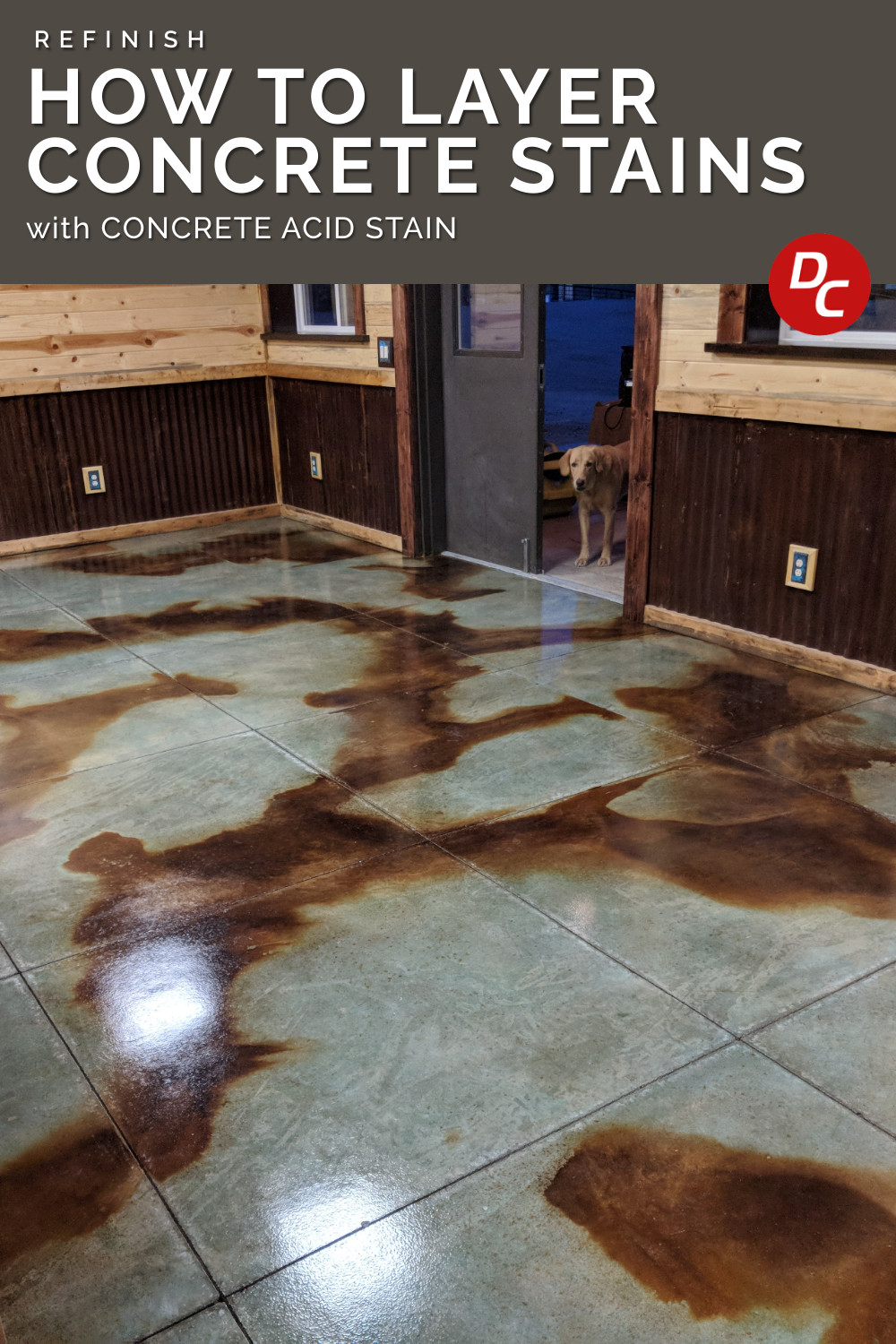 Use this guide to learn the basic techniques for how to add layers of acid stain color that result in gorgeous looking concrete. Applying multiple acid stain colors to concrete is the best way to create the stunning marbled look that concrete acid stain is best known for.