How to Acid Stain Old and Damaged Concrete Floors
By Jonathan Wiens
April 2021 – $250 Cash Winner
"Florida cement breezeway that was 30 years old, previously stained and sealed with damage from Hurricane Irma in 2017. Much of the existing finish had worn off in traffic areas, some cement areas were eroded or broken, presence of stucco paint splatters, rust and mold stains and existing etched artwork that needed preservation."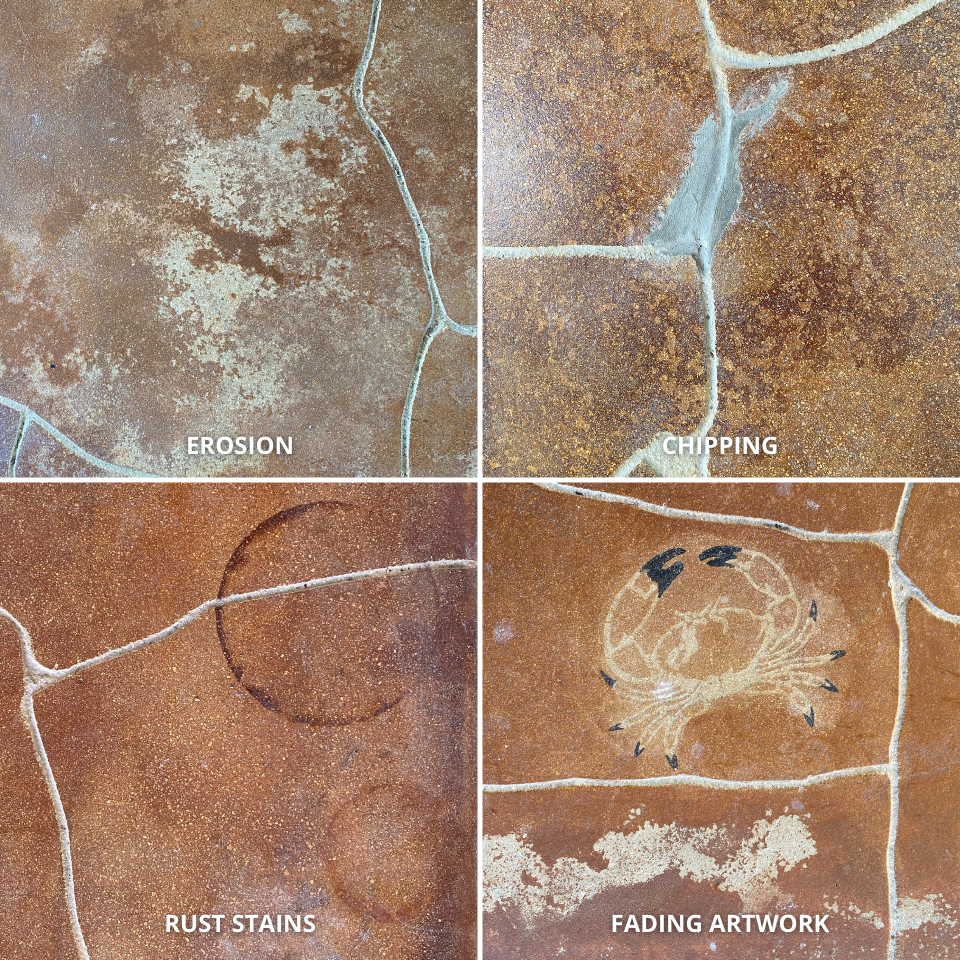 Issues to Deal with
Faded and worn existing stain/sealer
Splattered stucco paint droppings
Faded and worn existing engraved artwork to be preserved and restored
Broken and chipped cement
Moldy cement
Rust-stained cement
Before You Shop
In order to know what you'll need, you'll first have to assess the scope of the existing problems and measure the area of breezeway to be stained and sealed. You'll also need to know whether the existing paint is water- or solvent-based.
Taking time to plan now not only for the materials but for expected weather conditions when you'll be doing the project will save a lot of hassle later on, when it matters.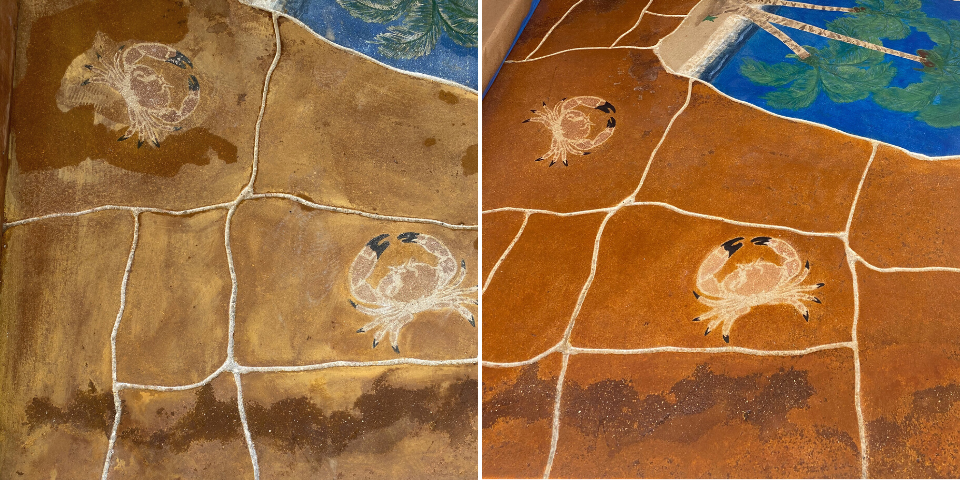 Step 1. Pre-Preparation
Dip a cotton ball in denatured alcohol and wipe it gently across a painted area. If it picks up color, the paint is water-based; if not, it's oil- or solvent-based*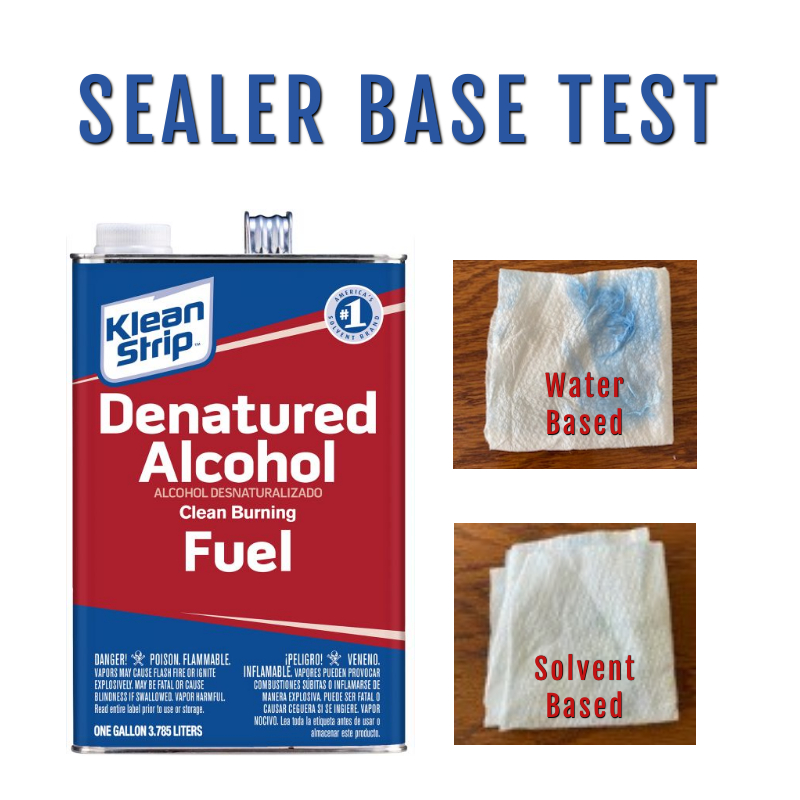 Verify absorption by pouring a cup of water in various areas.
If not absorbed within 5 minutes, remove existing sealer using a diamond oscillating sander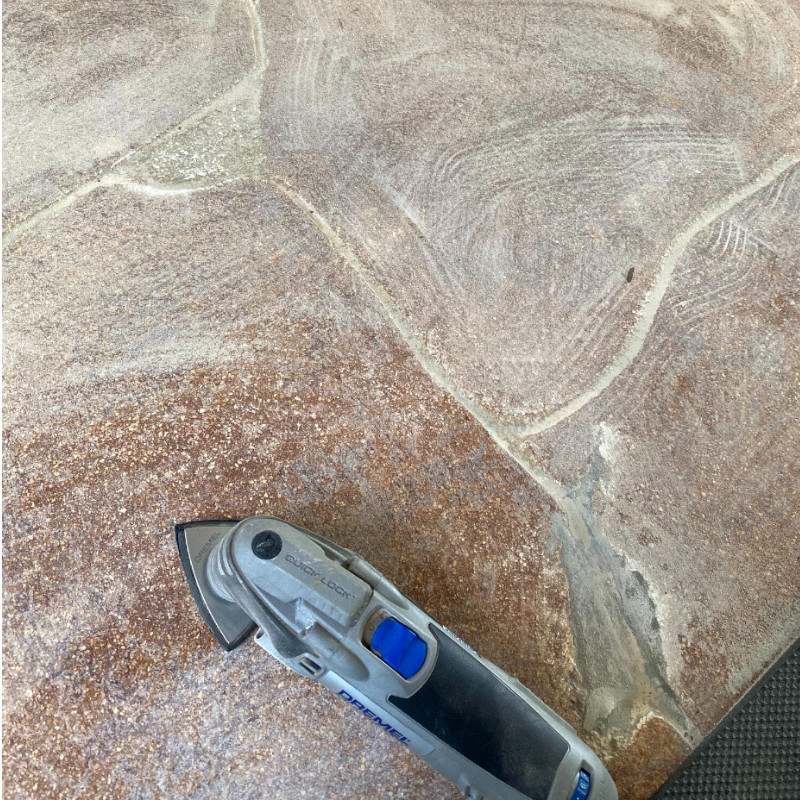 Also remove any existing stain or paint using the same method*
*Note: If you have any pre-existing artwork painted on your concrete, be careful to not remove it in this step.
Pretest using your EverStain Trial kit to check the color match and results on a small patch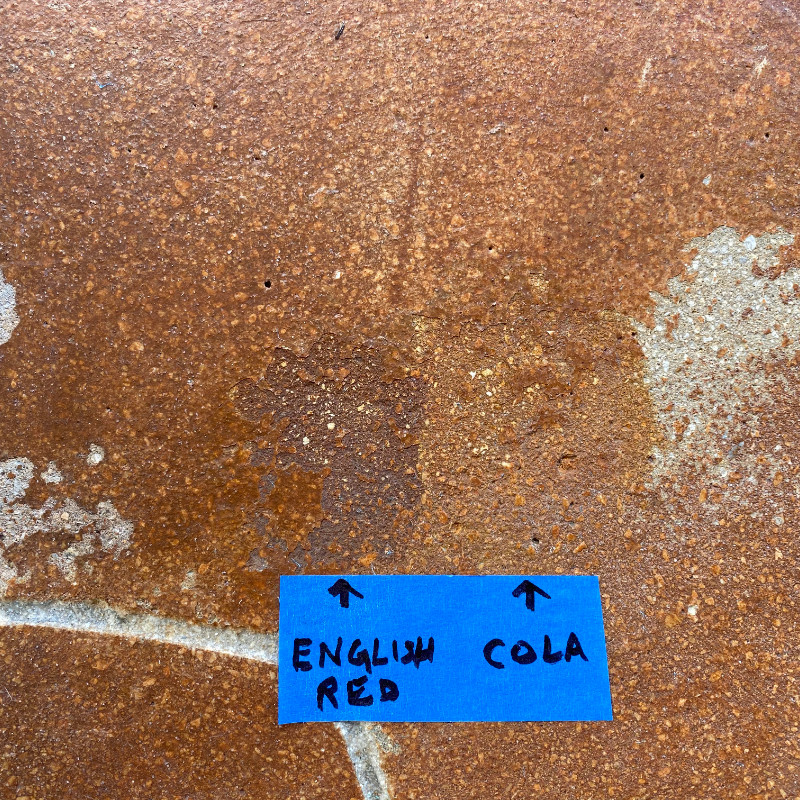 Repair broken concrete and remove any that is mold- or rust-stained by chipping it out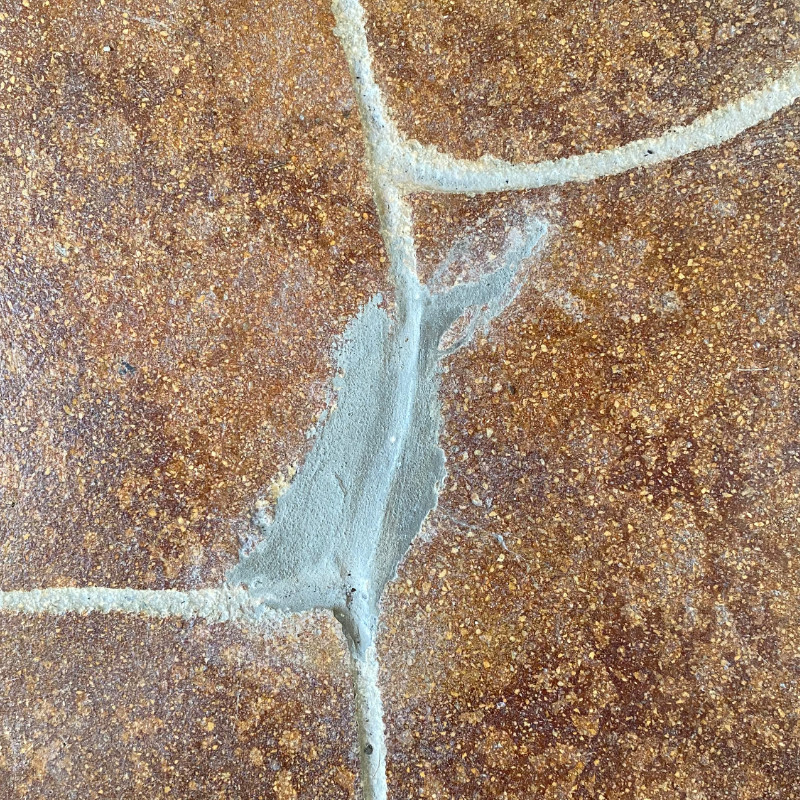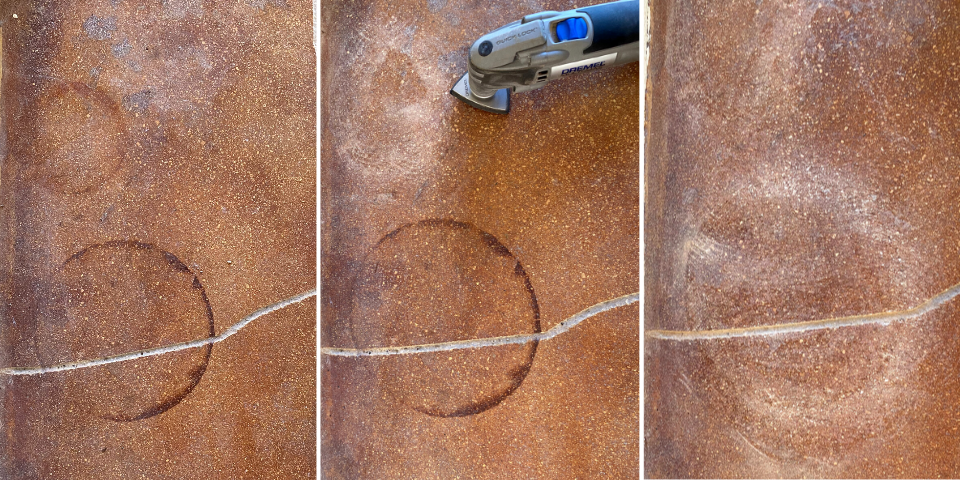 Step 2. Preparing The Surface
Protect surfaces from stain by masking off walls, doors, adjacent flooring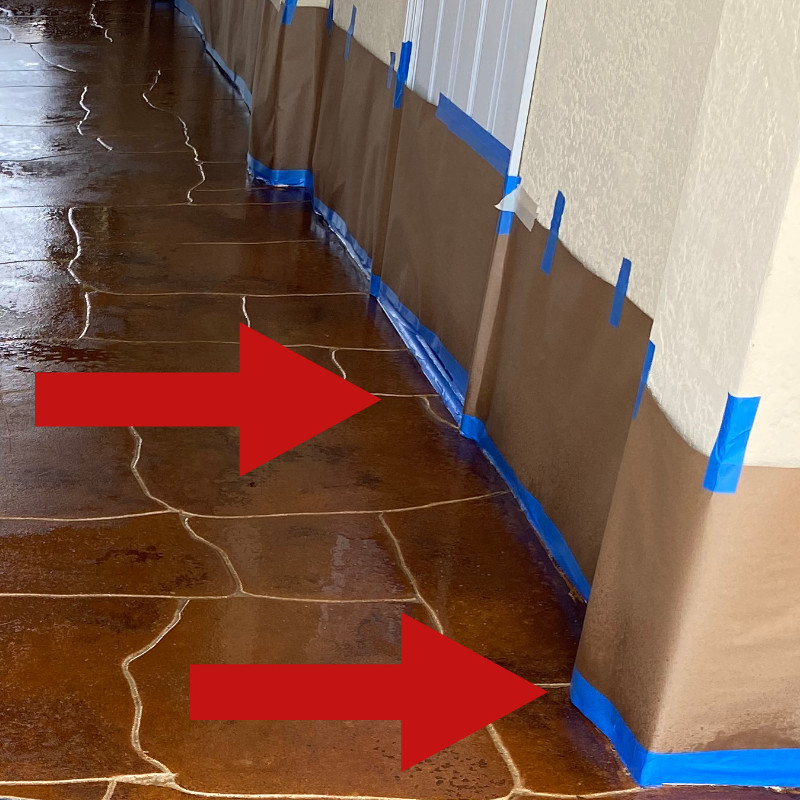 Use the Foam Brushes to "cut-in" around walls and art objects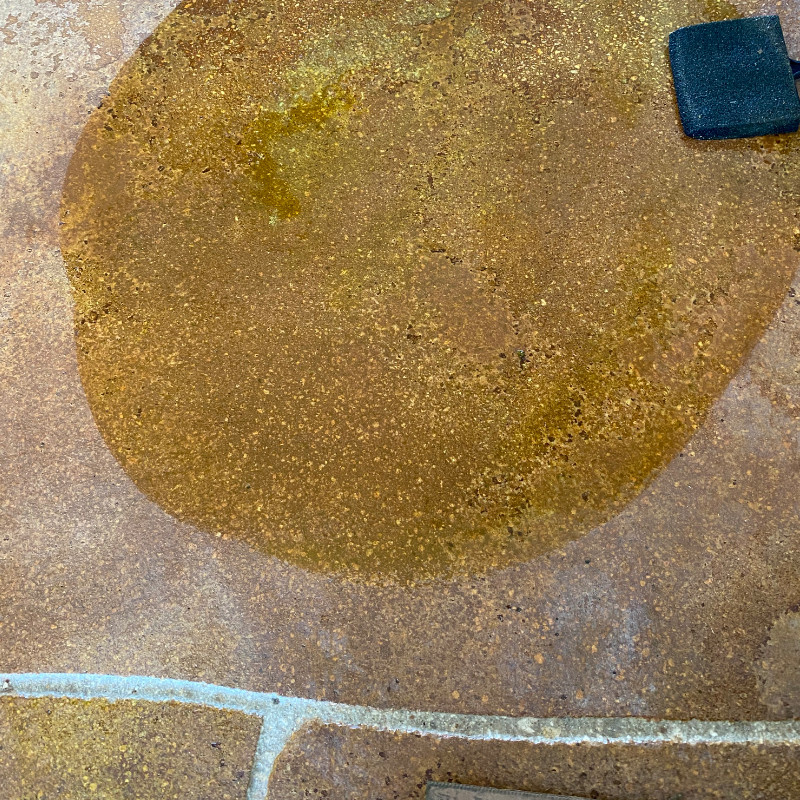 Overspray with a small plastic bottle if you want to eliminate visible brush strokes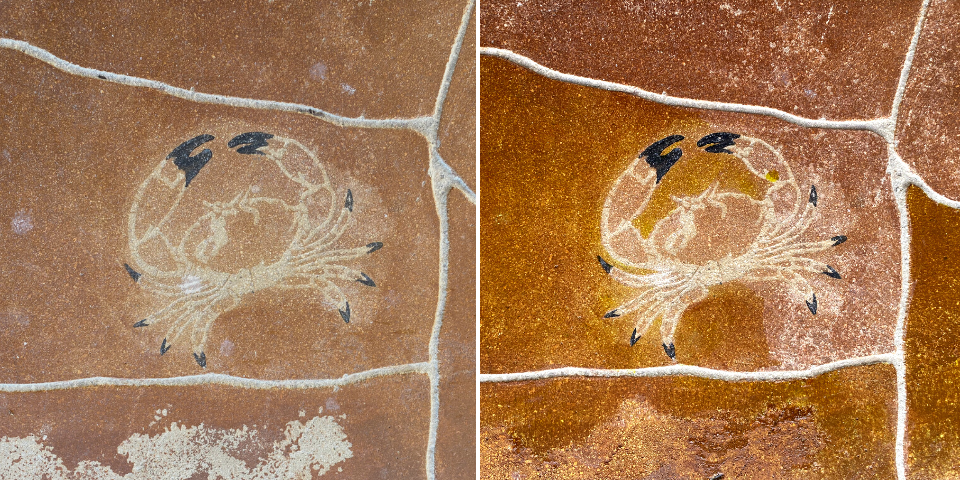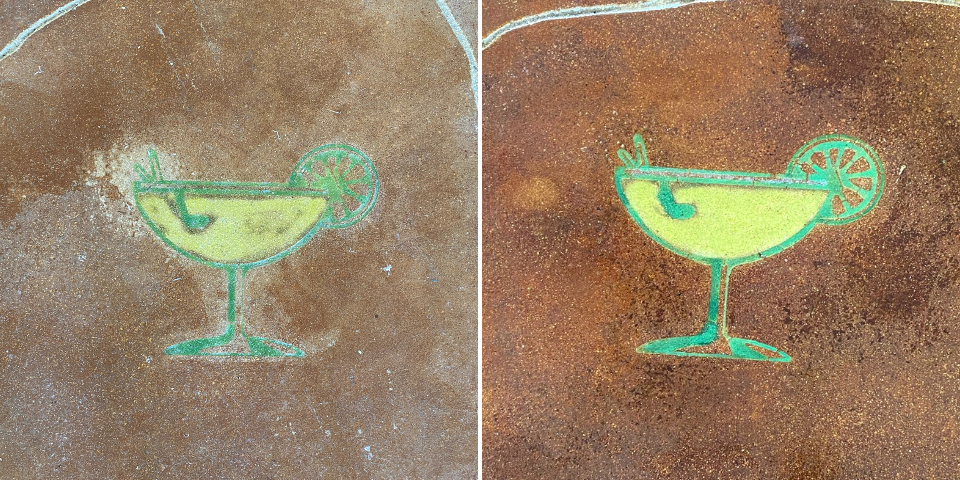 DIYer Tip: Be patient! Watch the "how to" videos featured on this website. If you have a question don't be afraid to call or email customer service. They respond quickly, professionally and are very helpful and friendly.
If using multiple colors, start with the lighter color first and apply secondary colors while the first is still wet
Allow to cure for at least 8 hours, then rinse thoroughly until the water runs clear
Allow to dry thoroughly after rinsing
Optional: If there is any artwork to touch up and restore, apply the acrylic paint to it now and allow it to dry per the paint's instructions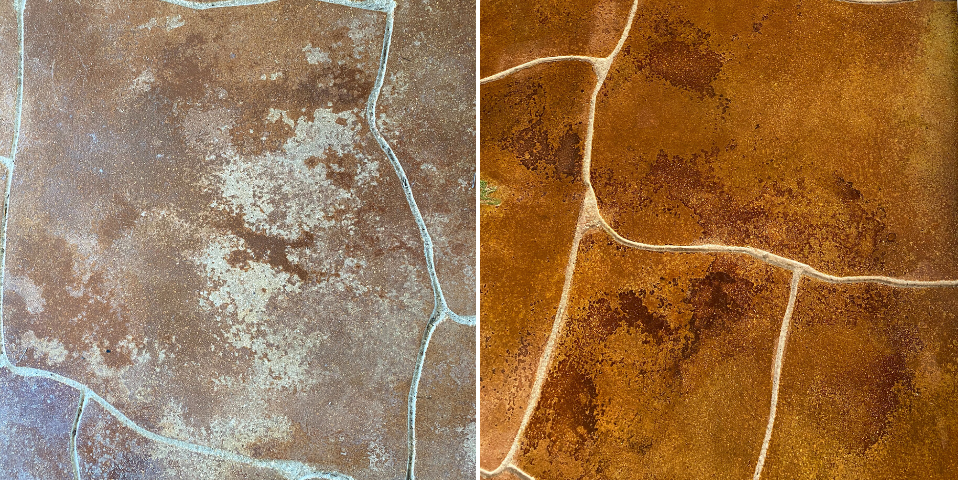 Step 3. Applying the Sealer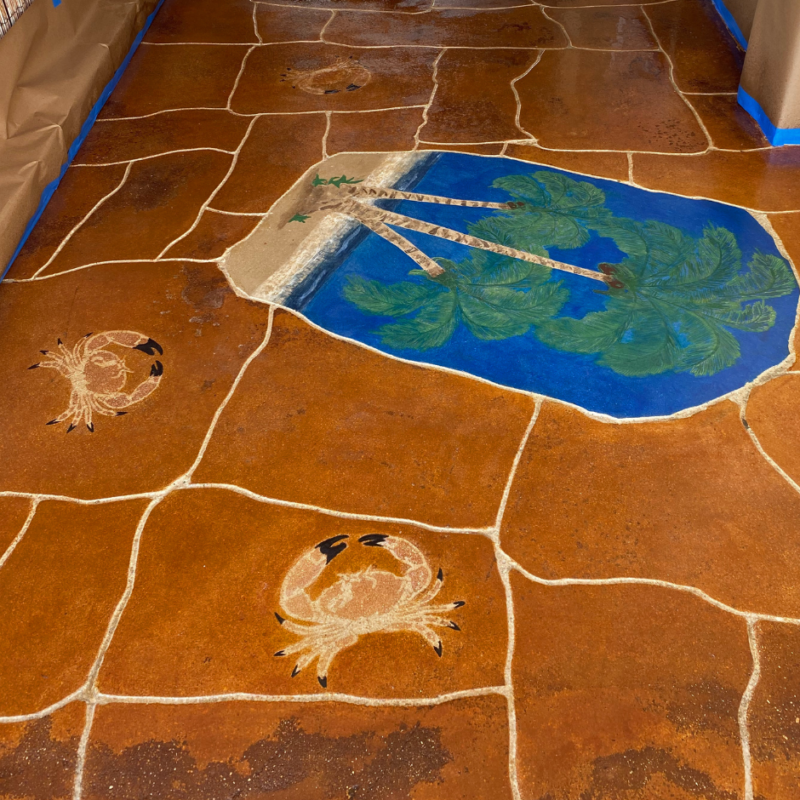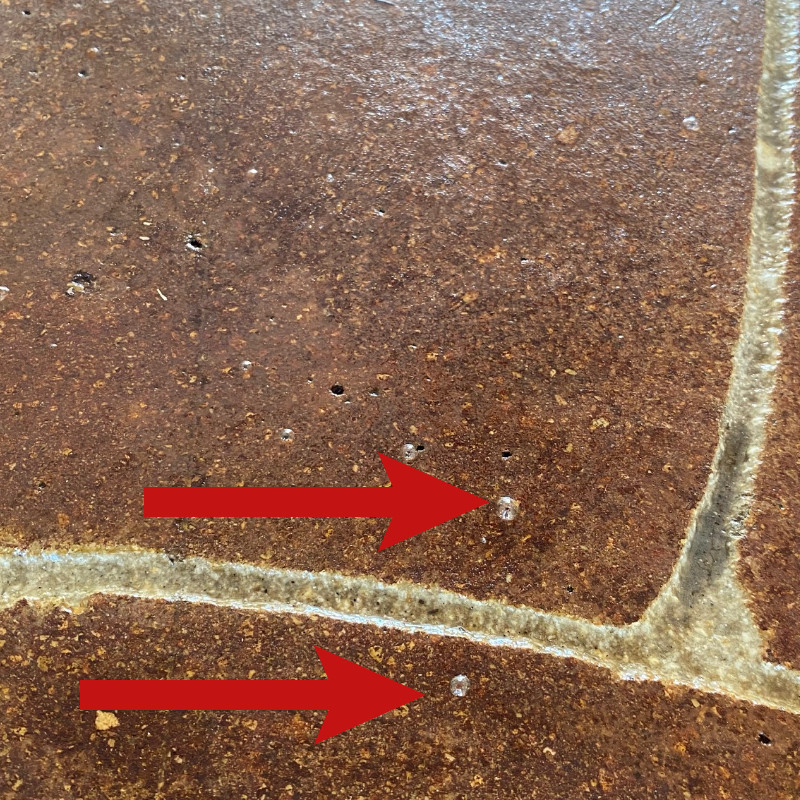 DIYer Tip: "Bubbles may form shortly after spraying. A lite spray of Xylene may allow the bubbles to "pop" … be careful as spike shoes are probably needed at this point … Or wait until it dries."