Cafe Royale Concrete Stain Photo Gallery
Browse Image galleries by color and find Cafe Royale colored inspiration for your next concrete stain project. Discover all the possibilities with Direct Colors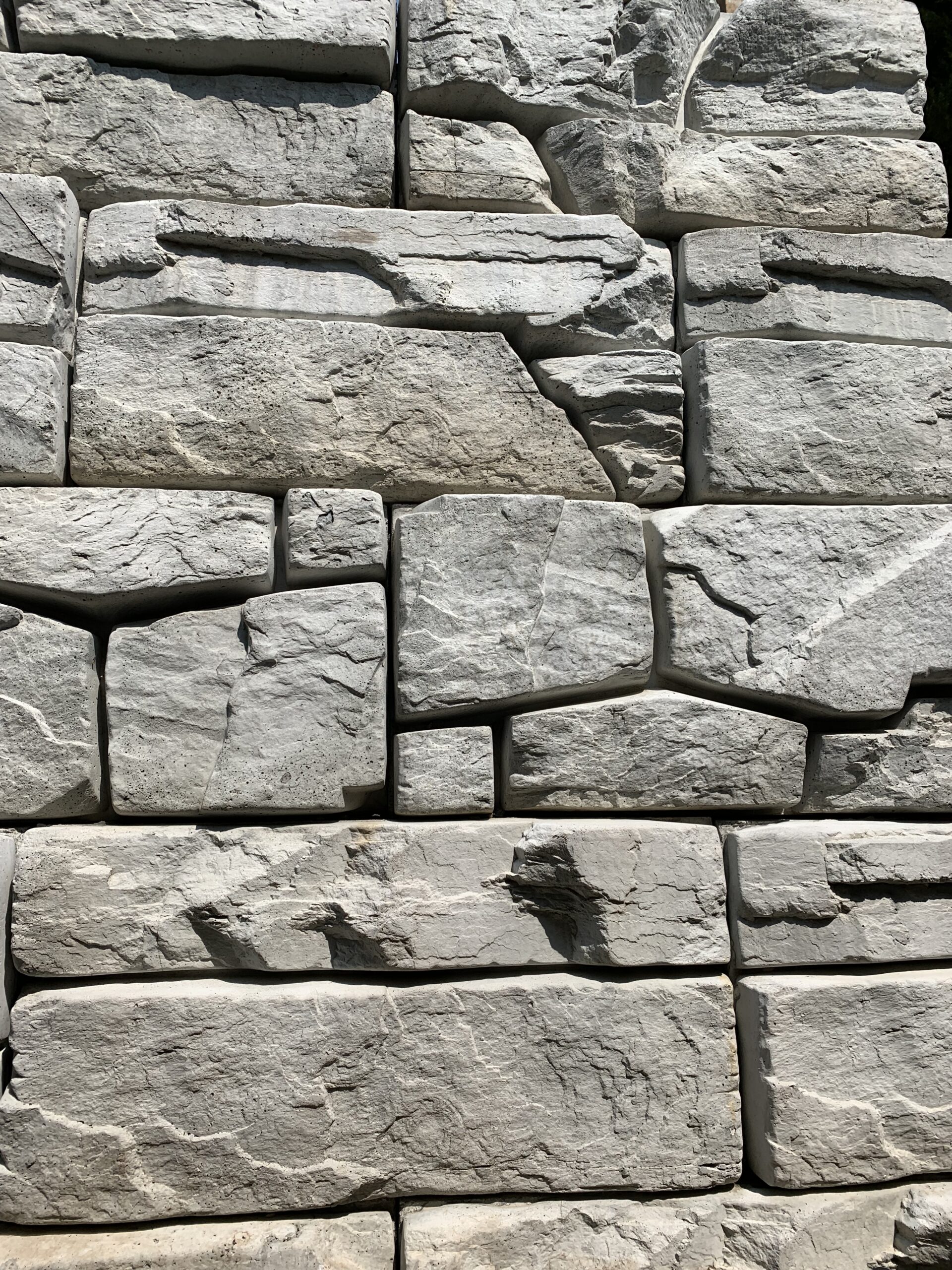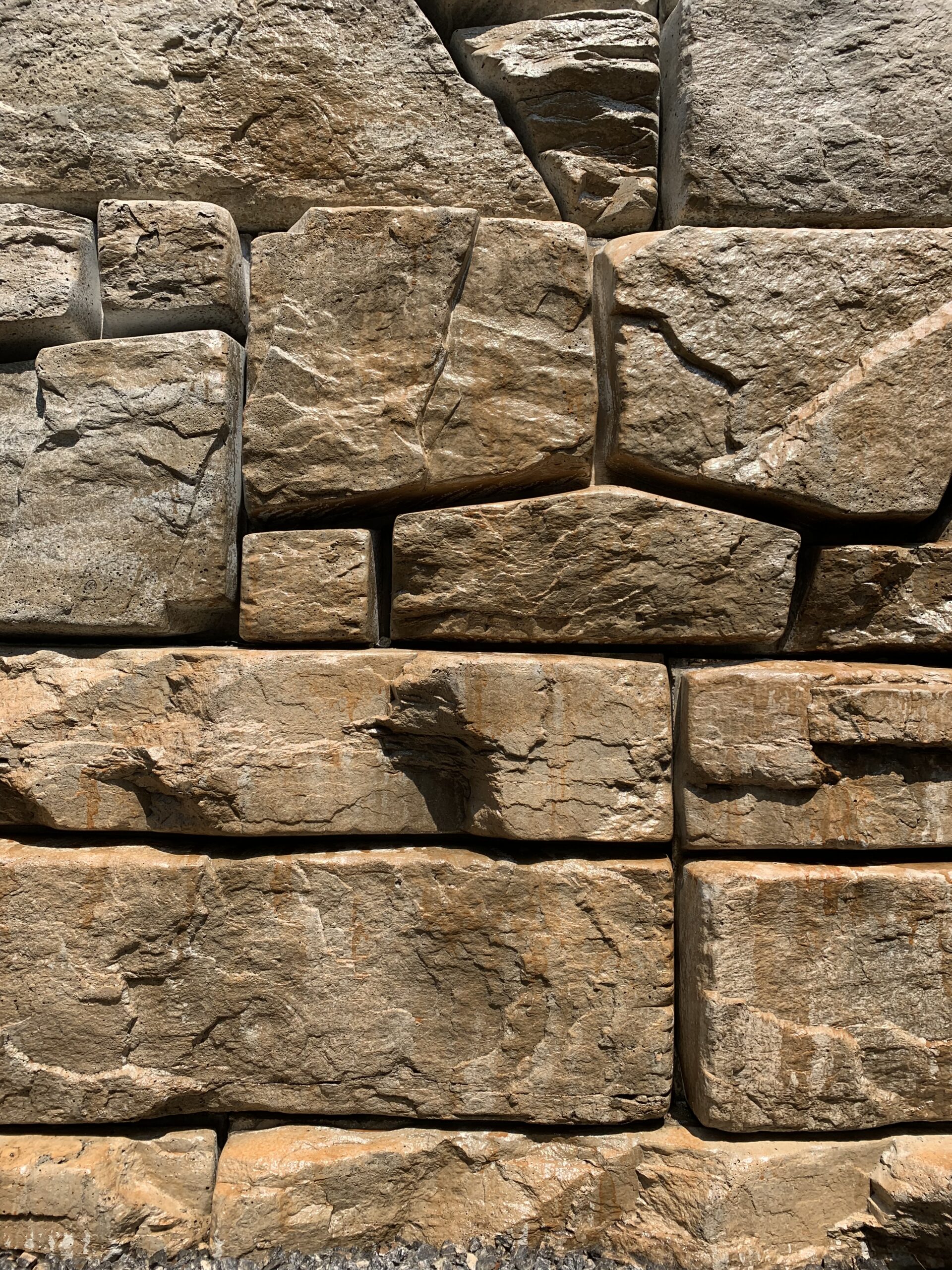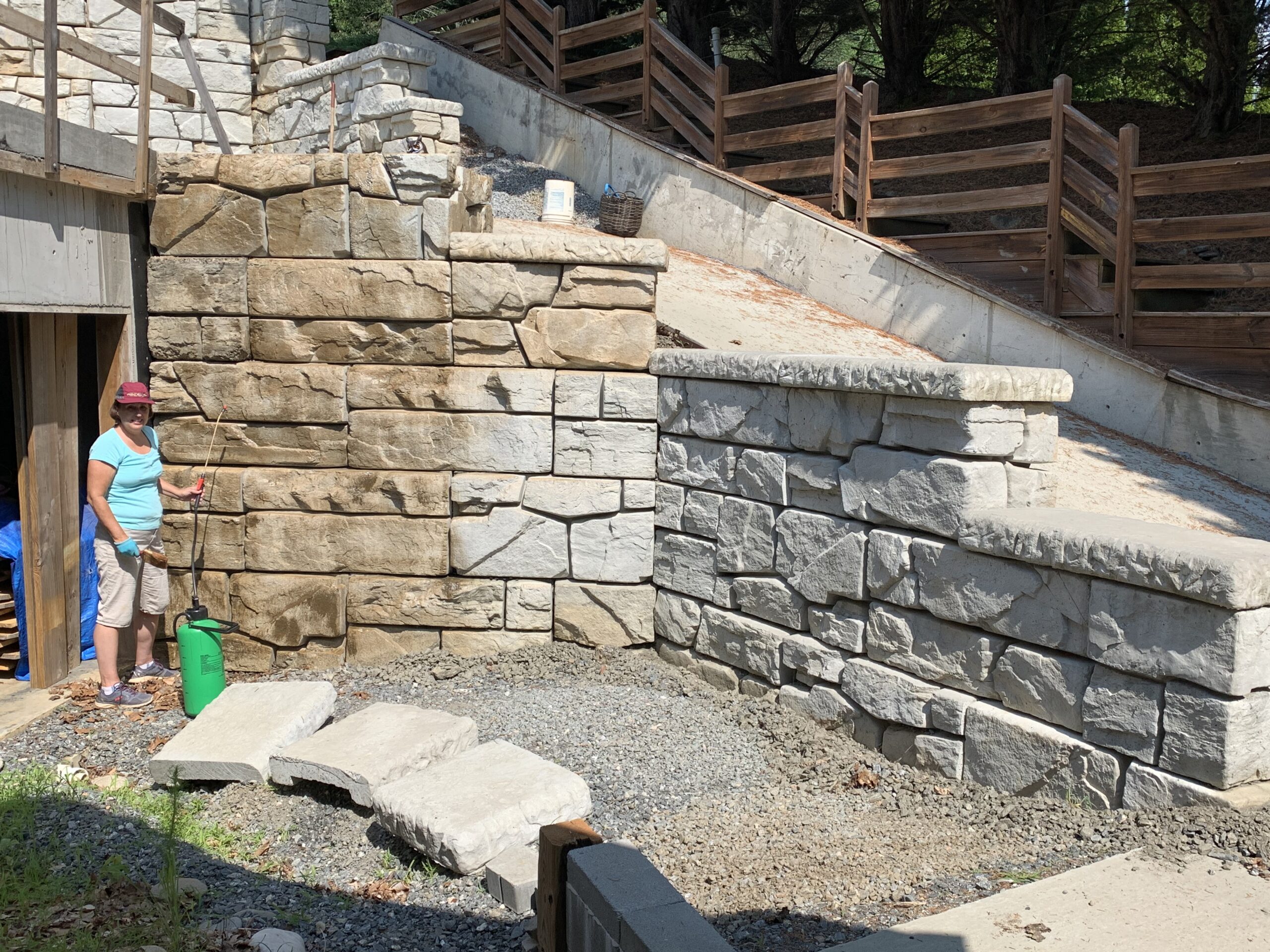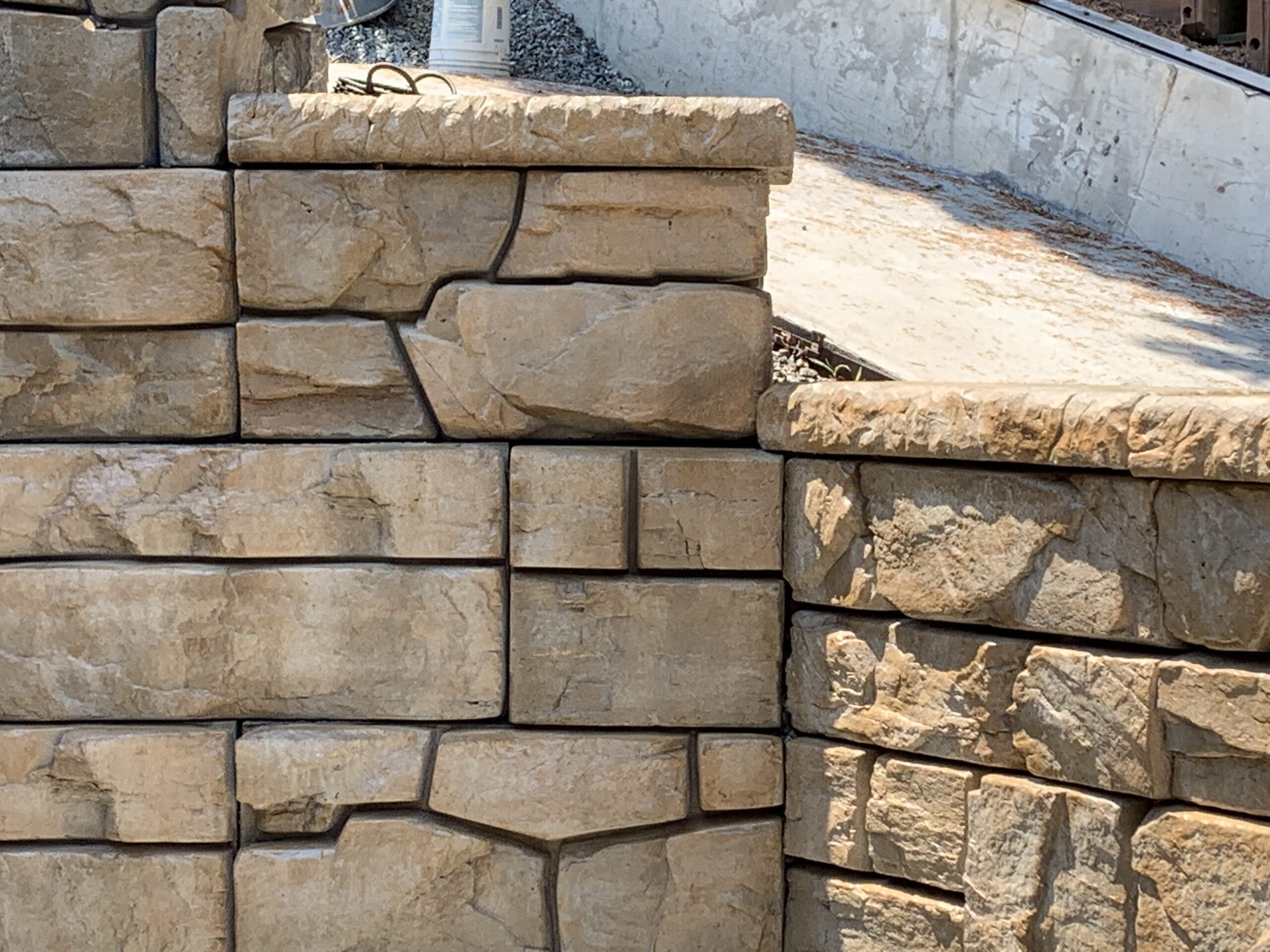 Project Completed In: 7 day(s)
Estimate of Square Footage: 1000 sq. ft.
Project Description:
We have several large retaining walls construct with Vertablock. The grey concrete color was bland and soul sucking. I have wanted to stain the block from the start but was intimidated by the scope of the project. I was so excited to come across your EasyTint product. Stain and sealer in one!! It was what I needed to take the leap and I'm so excited I did.
Personal Tips:
Any one can do it!
Use a good sprayer and wait for a calm day.
Less is more. Drips ( vertical surface) are your enemy. You can always come back and add more color to some areas.
Even the satin finish has some sheen to it.
Direct Colors Products Used:
EasyTint Cafe Royale
Acrylic Satin Sealer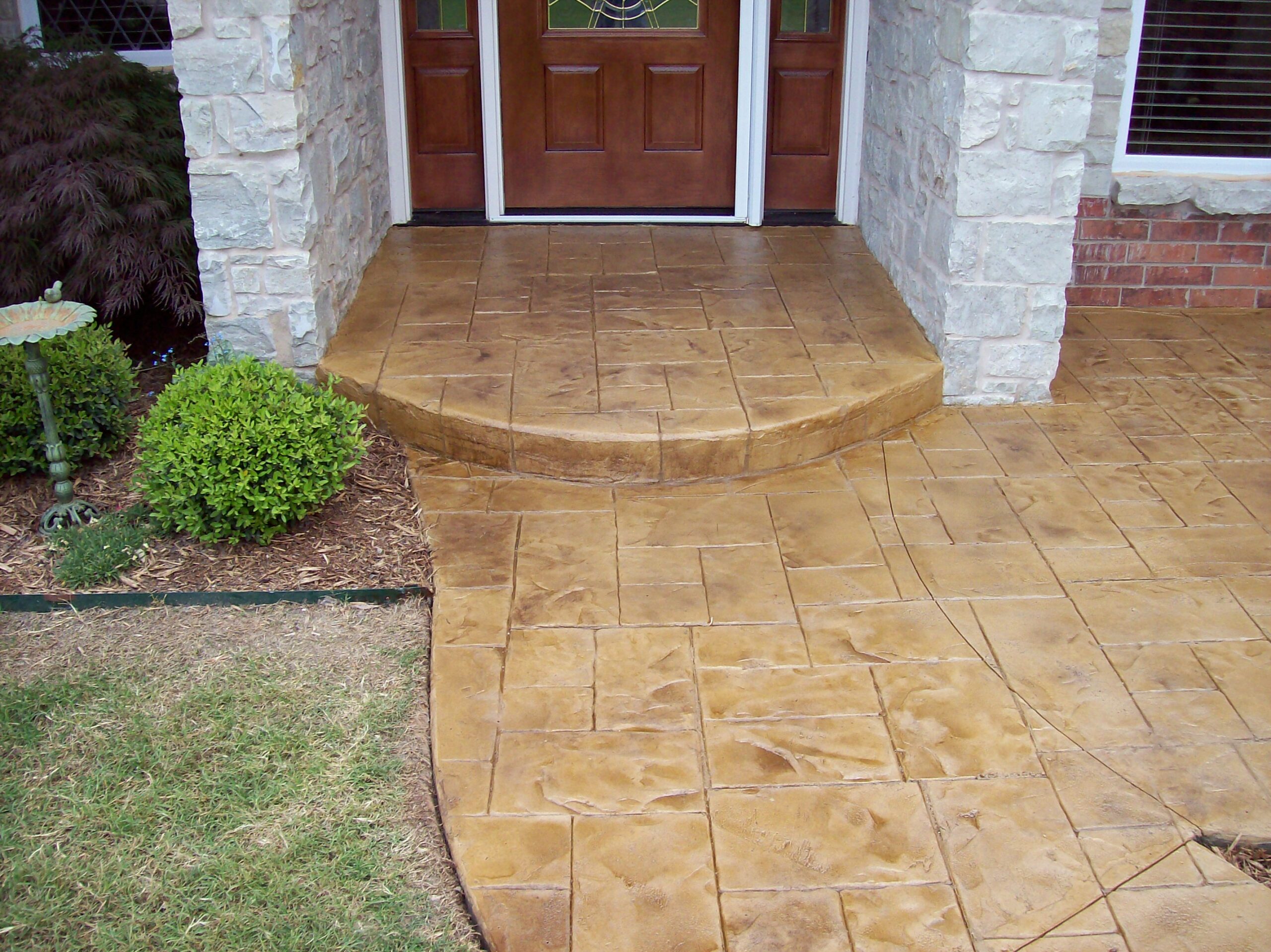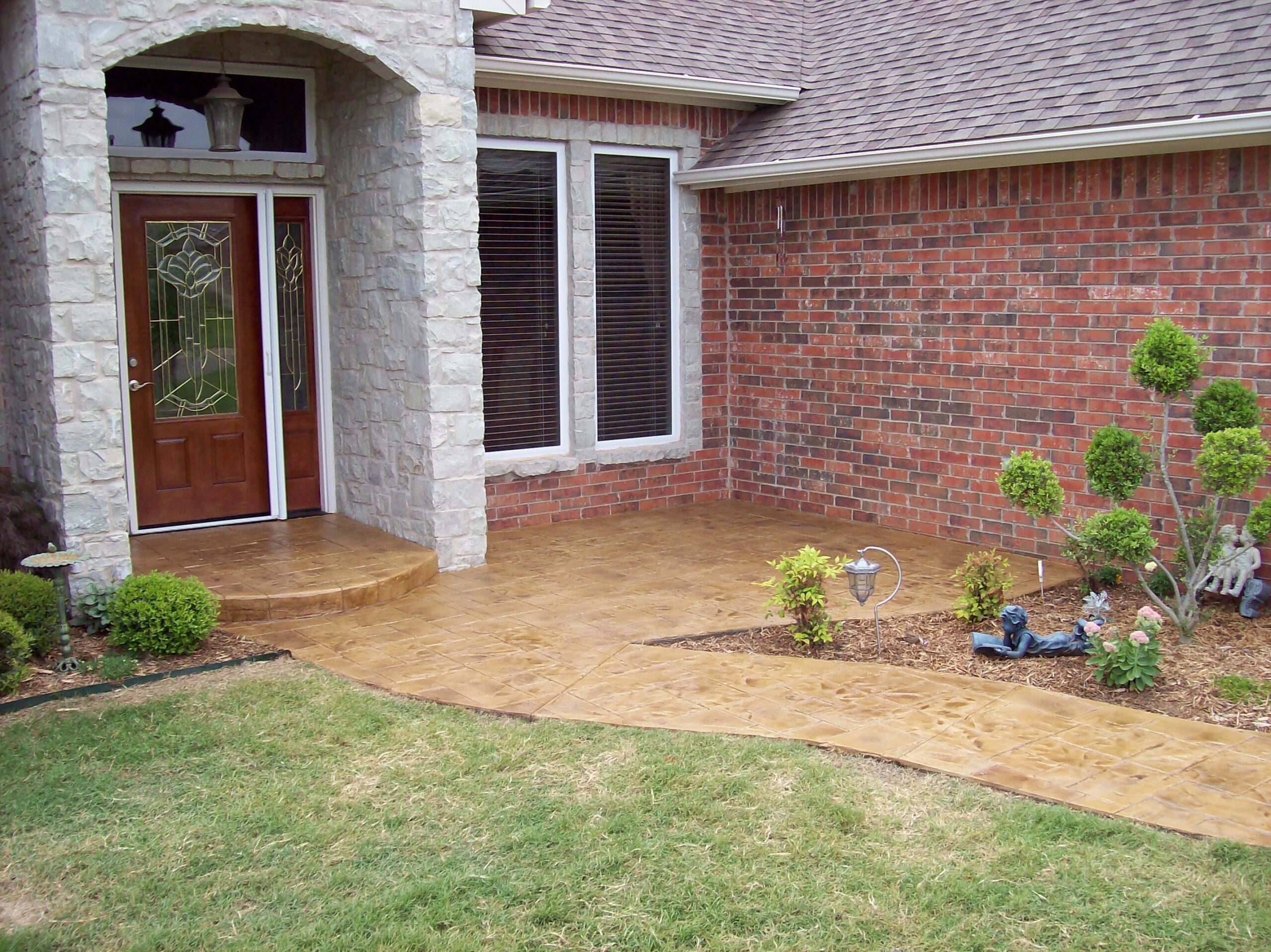 Stamped Concrete Pool Deck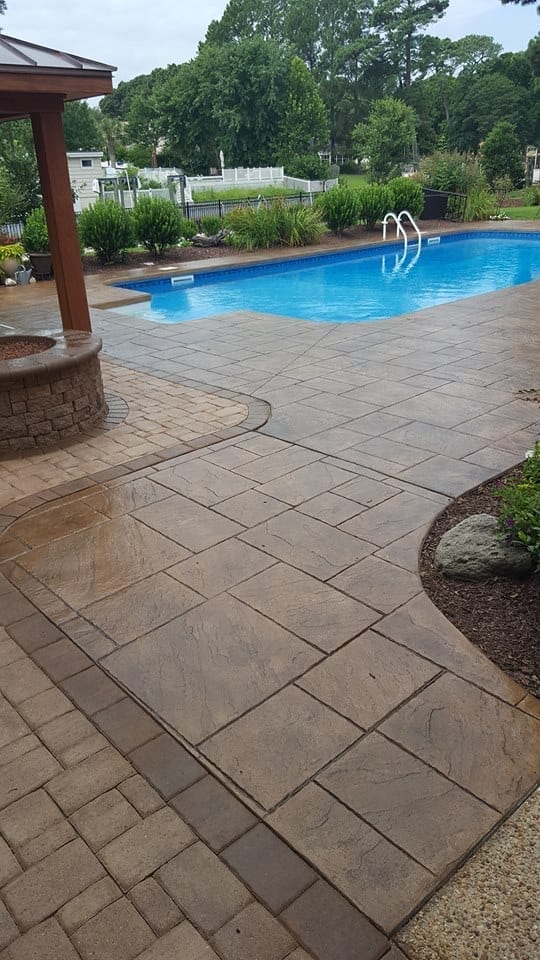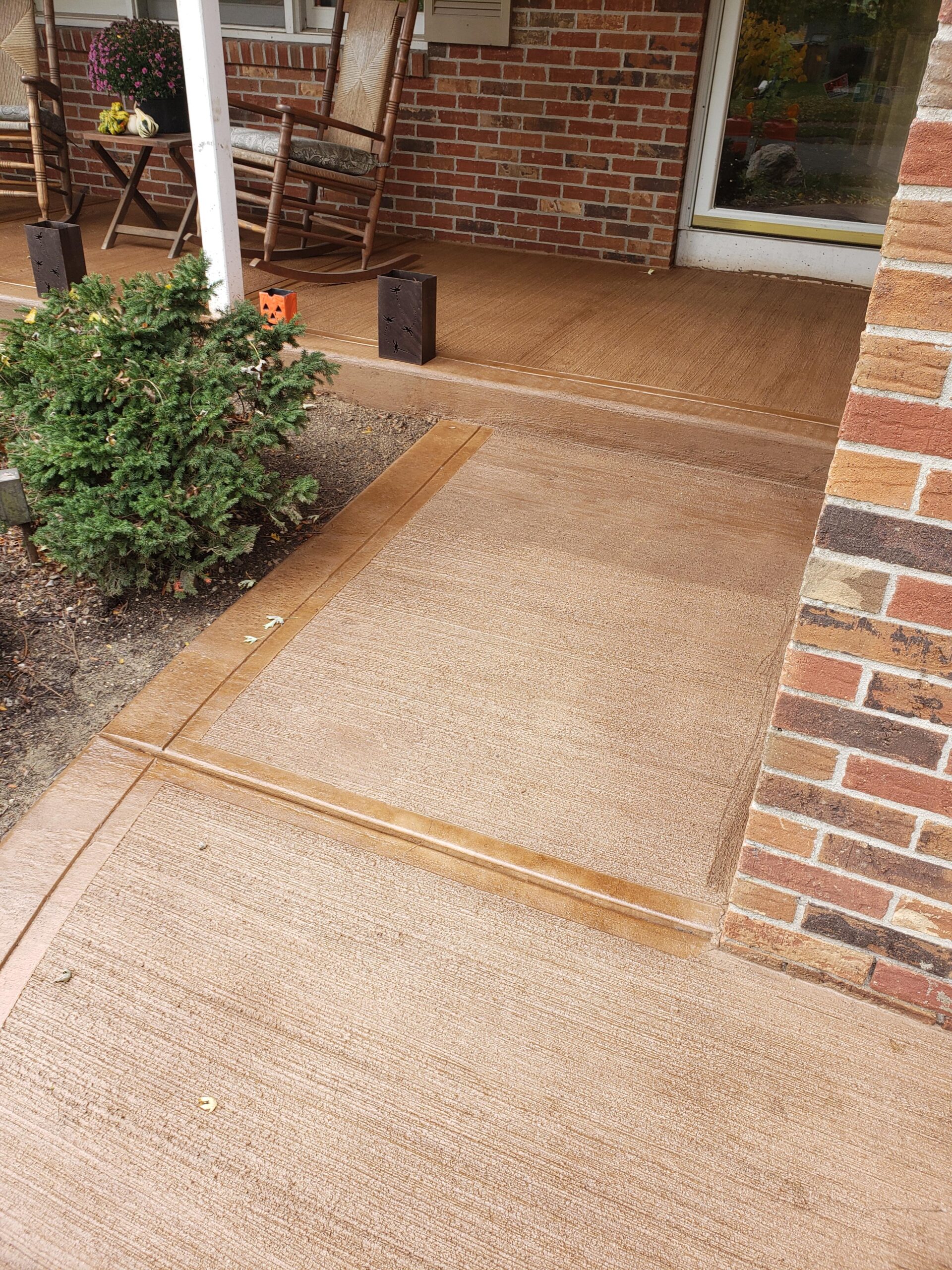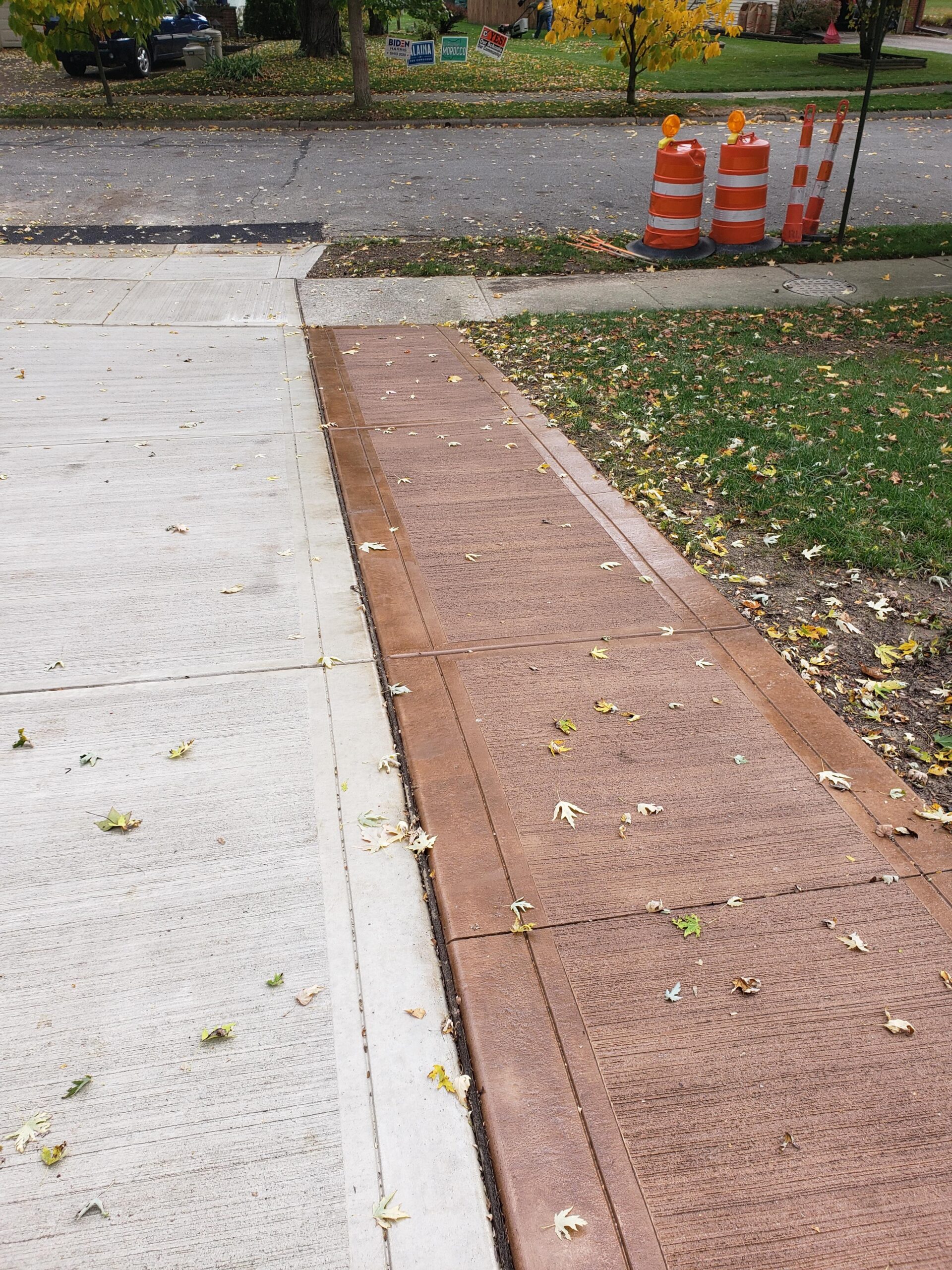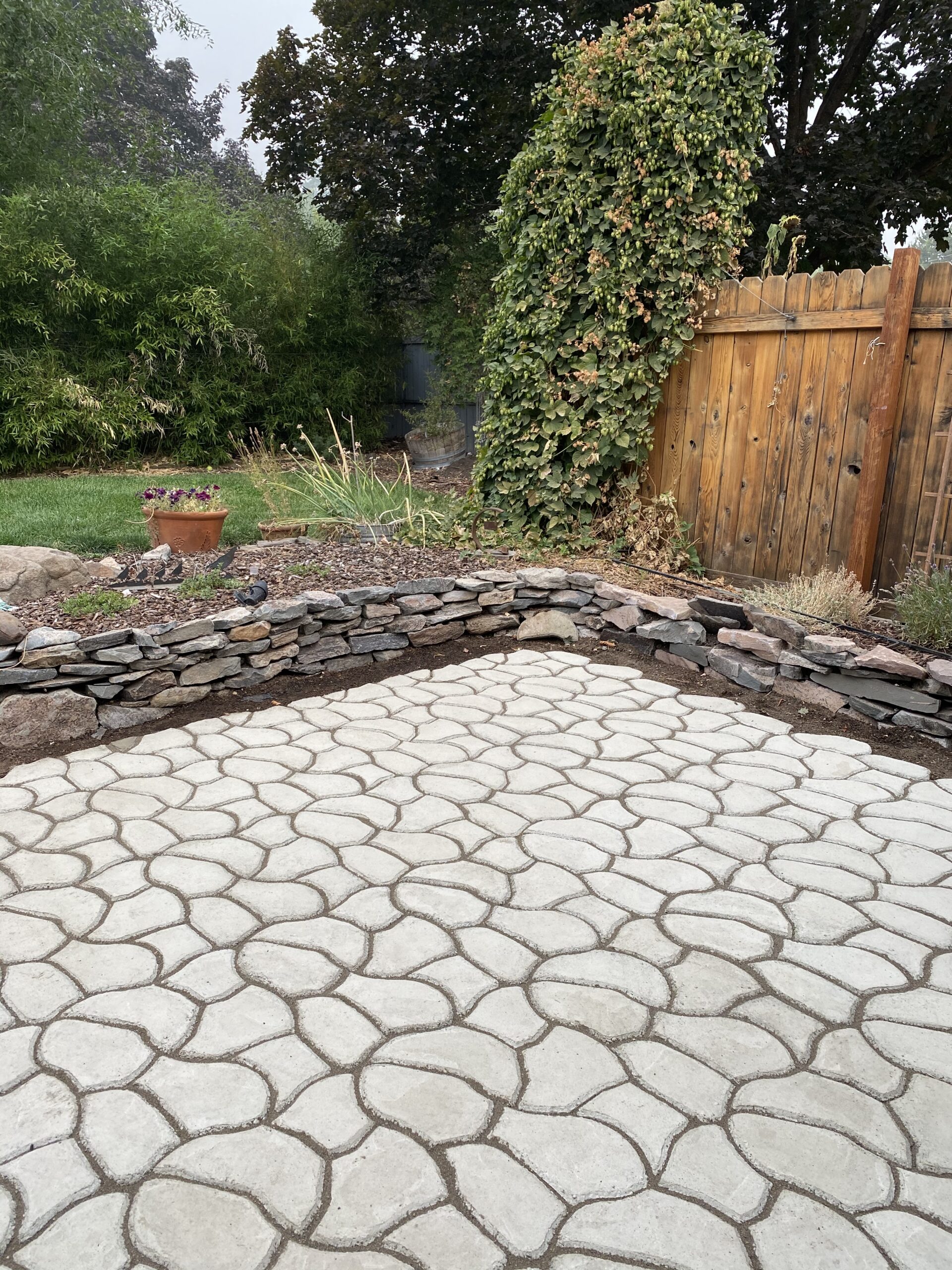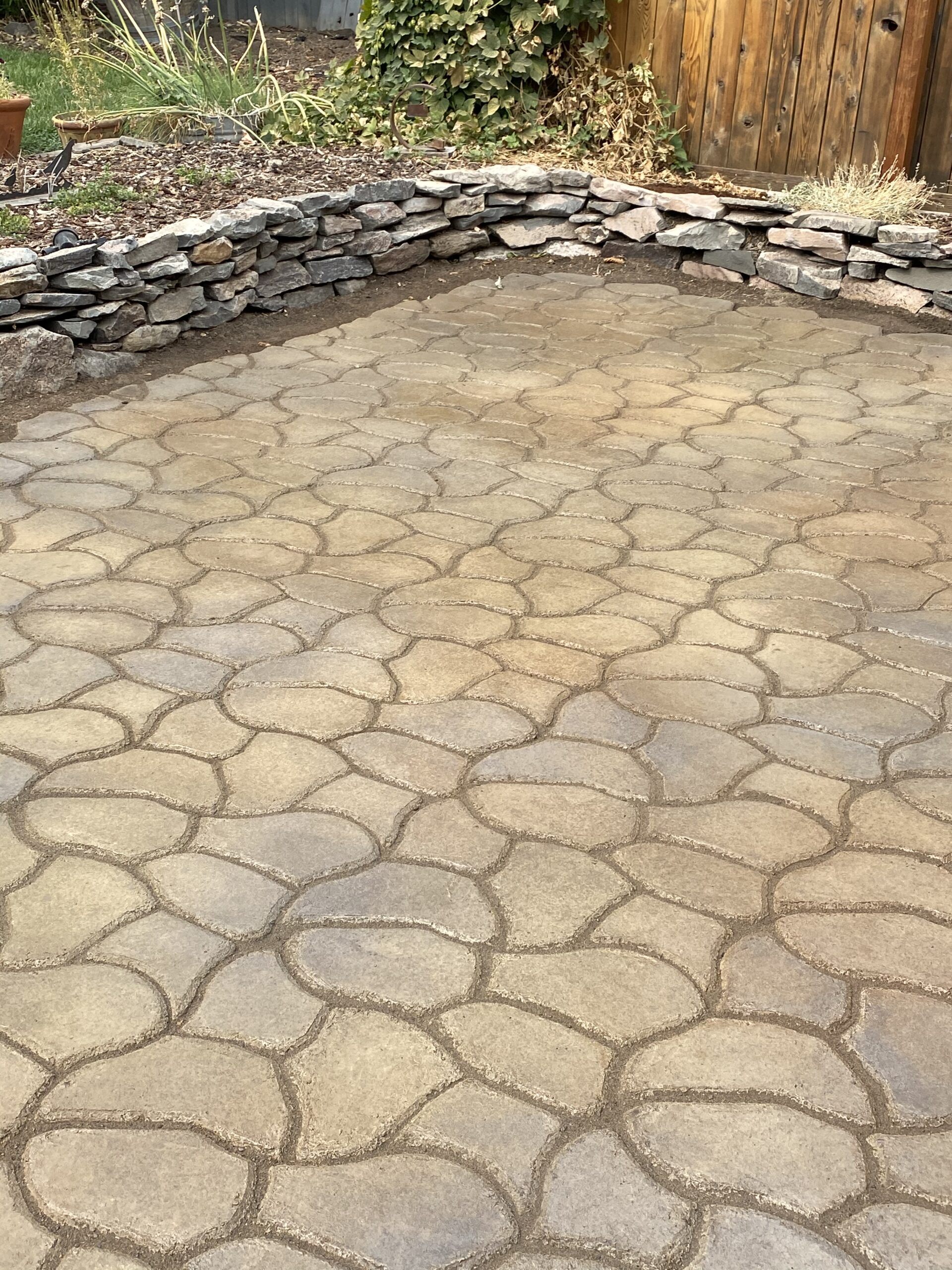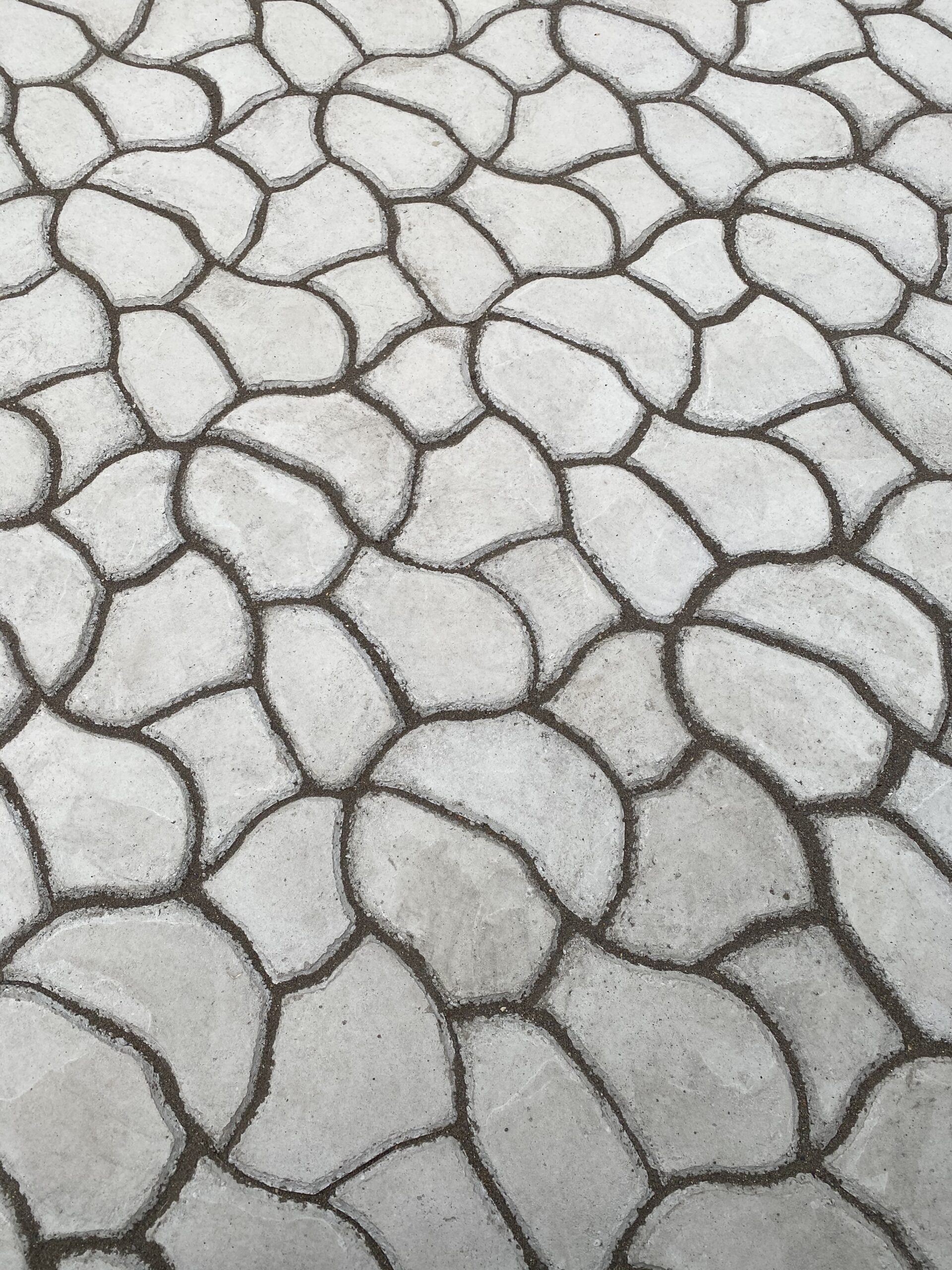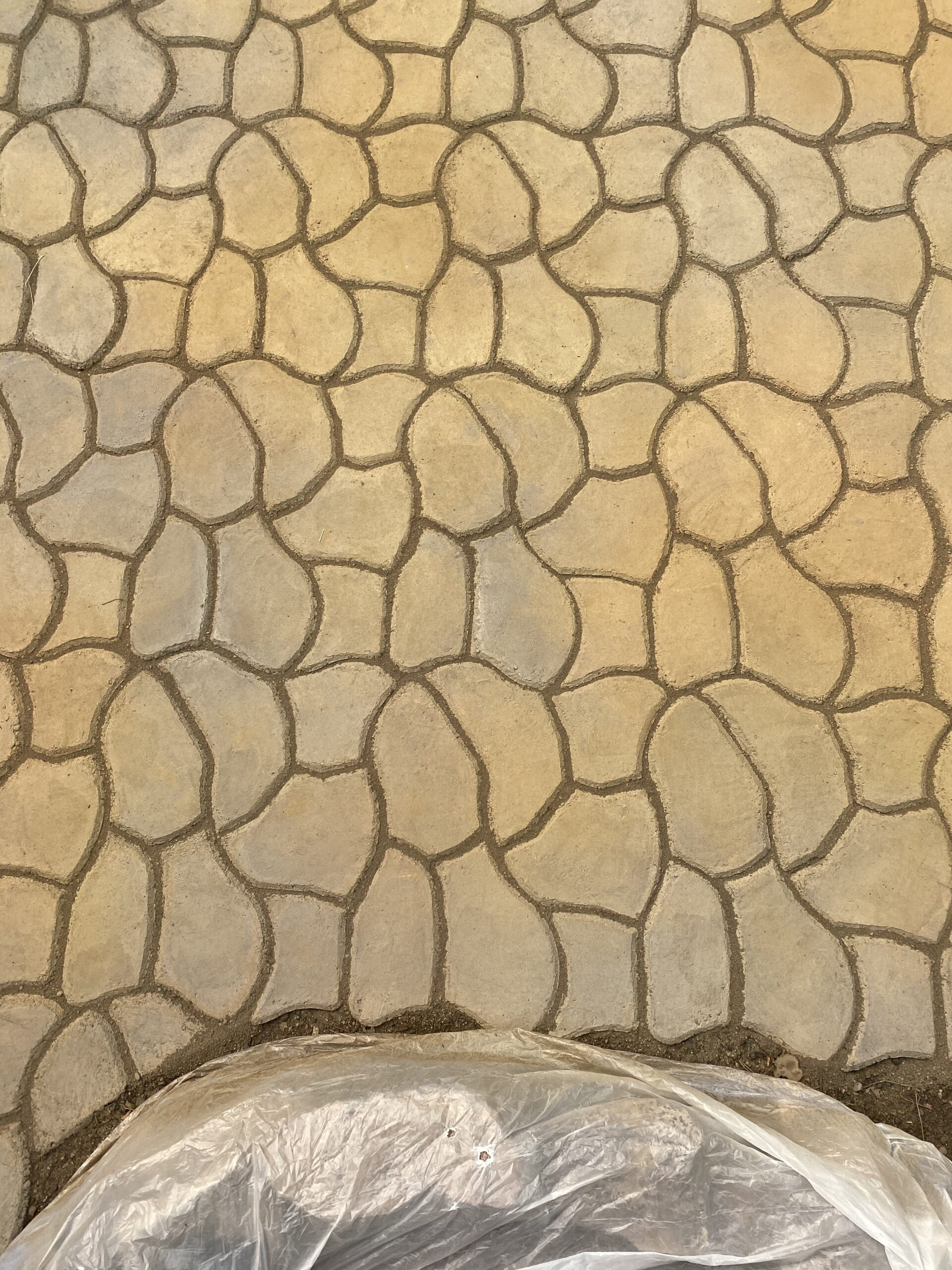 Project Info:
Project Completed In: 2 day(s)
Estimate of Square Footage: 160 sq. ft.
Project Description:
We used Quikrete and paver molds to build a new patio. I used a 1 gallon sprayer to put down multiple layers of Olive and Cafe Royale, adding Charcoal at the end. I finished with two layers of sealant.
Personal Tips: It's helpful to know that the colors will darken and blend after sealer is applied. I was worried that the Cafe Royale would be too light, but it was perfect after the sealing coats. It is also good to know that if you apply Charcoal as the last layer, it appears very light on top of the warmer colors, like pale ash. It darkens and blends beautifully with the sealer. The stain was very easy to apply and I absolutely love my new patio!
Faux Flagstone Designed Patio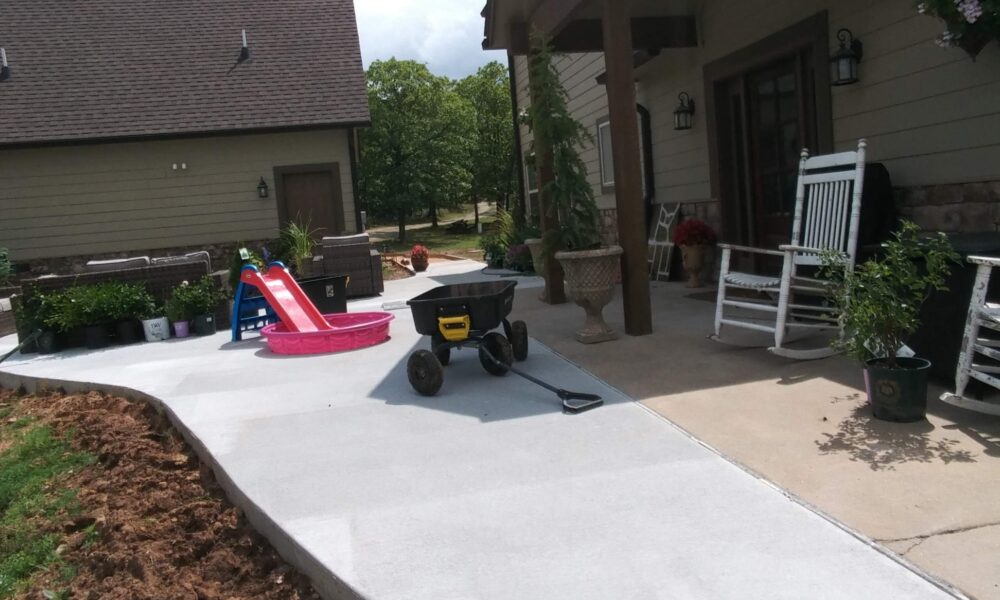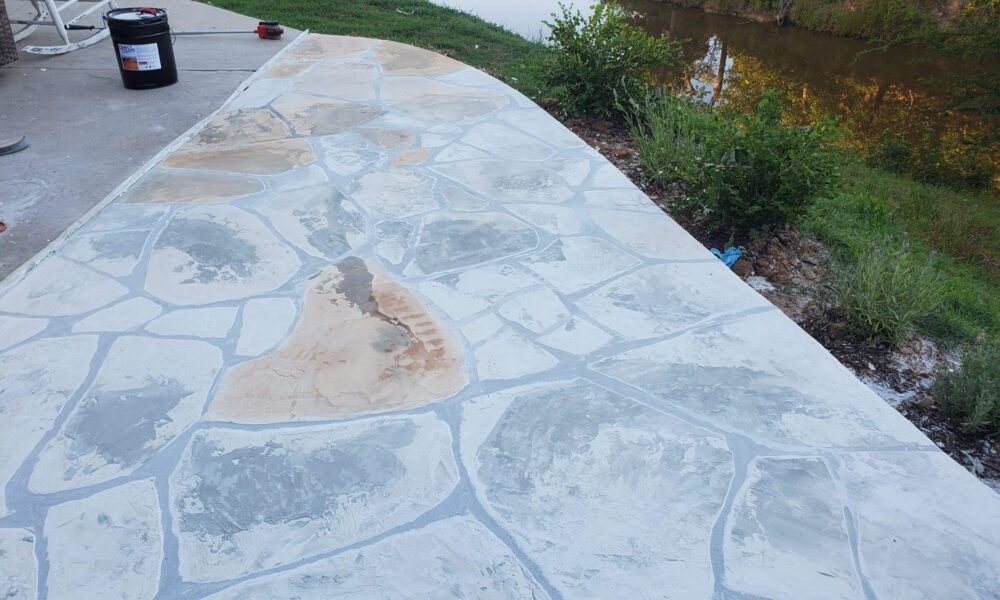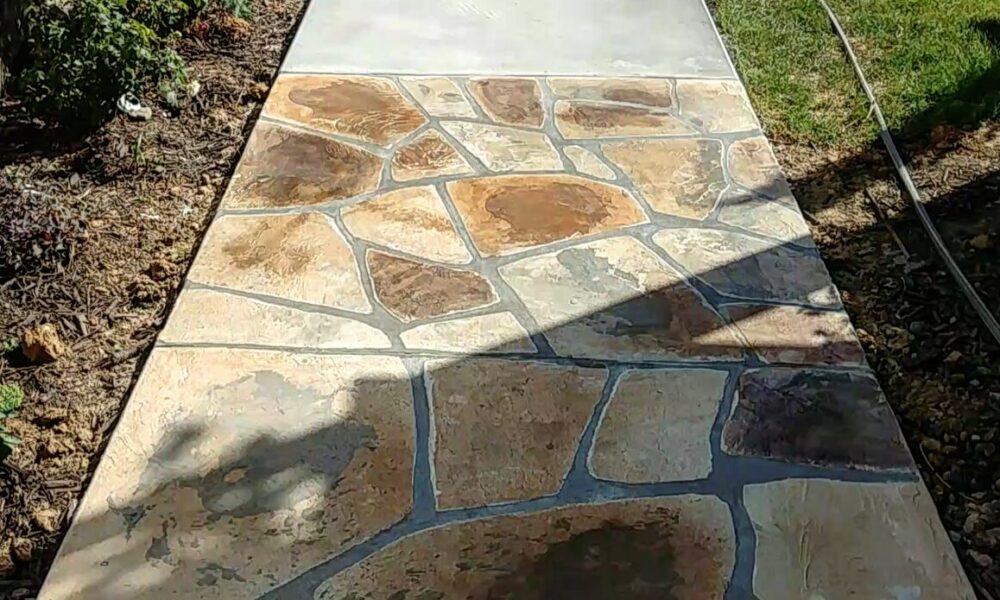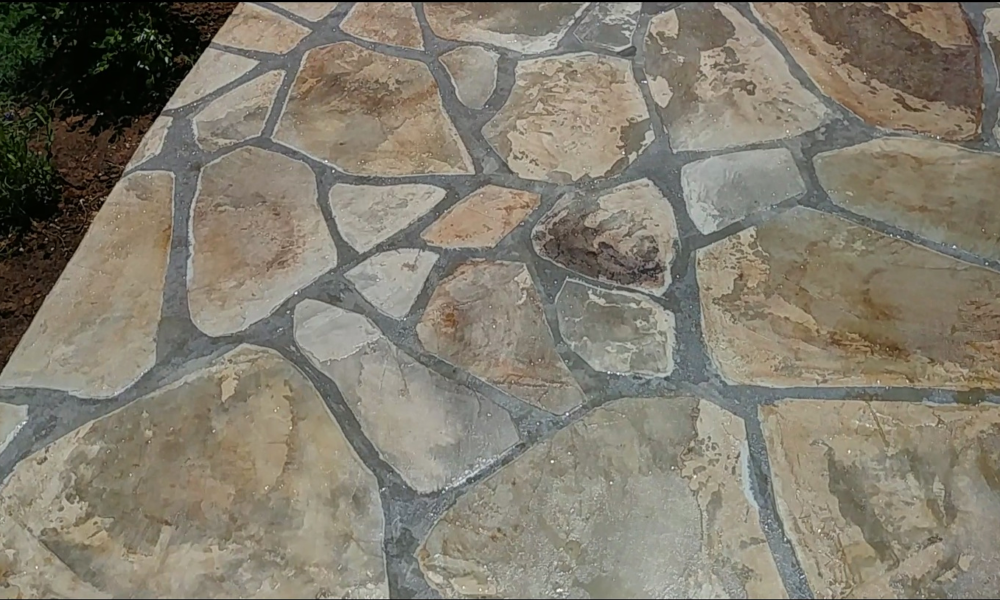 Project Completed In: 6 day(s)
Estimate of Square Footage: 670 sq. ft.
Project Description:
Used textured gray concrete overlay as base coat.
Then used smooth white and gray overlay for top coat pour in combination to enhance the canvas along with texture to give an authentic look stone appearance that unless told otherwise, guest wouldn't even think to ask if it was concrete or that it wasn't actual flagstone.
Used Antiquing stain in Cumin, Cafe Royale, and Chocolate. Unlike other flagstone looks. To further push the unique from any other and authenticity.  We didn't use a stencil or filament tape. Instead each stone was hand ground with 5 inch grinder using a contoured diamond blade. Taking advantage of being able to grind pattern without leaving gauges or scratches was worth the labor that you can hopefully see in the pictures vs what you see vs tape or stencils. Then 2 coats of EasySeal Satin with non-slip additive sprinkled out  of salt shaker to ensure footing without taking away from finished look.