Make Your Dull Stained Concrete Patio Shine Again
Beverly D. wanted to refinish the steps around their house because the concrete looked dull and unattractive. Originally, their outdoor decorative concrete was integrally-colored with concrete pigment, stamped and sealed but the color had faded over time in the hot Texas sun.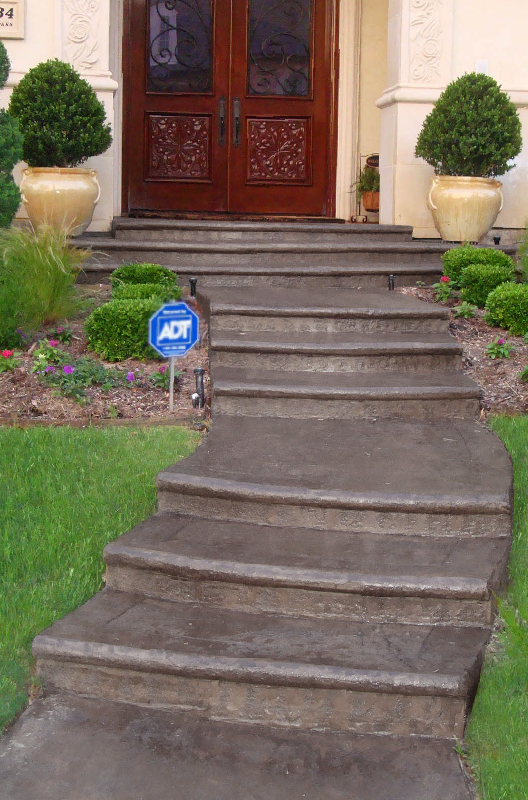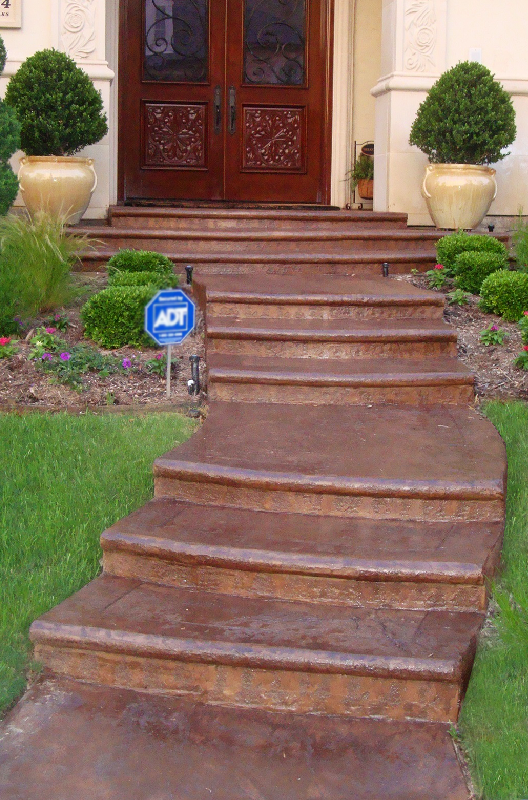 After testing a few sample colors, Beverly selected EasyTint Aztec Brown. Beverly opted to include an anti-slip grit additive in the final coat of clear sealer to minimize slip hazards on the steps and around the pool.
Keep in mind when adding translucent color to previously stained or pigmented concrete that the final color will be a combination of the existing and new color. Testing is crucial for selecting the right color and sealer type. Direct Colors offers trial sizes of every stain we sell.
Beverly said, "…refinishing outdoor concrete isn't easy, but it was well worth the work. I must say that when it came to applying the clear coat sealer with the anti-slip grit was a breeze! We have saved at least $3,200 and that was just for the pool area."
How to Make Your Dull Stained Concrete Shine Again
Determine if Concrete Was Sealed With A Solvent-Based: Pour a small amount of Xylene on the sealer and wait 30 seconds. Pat dry and touch the area. If the surface becomes tacky or sticky then the concrete was sealed with a solvent-based sealer and a good candidate for EasyTint™
Apply Tinted Concrete Sealer: Pour EasyTint™ directly into a pump sprayer and apply using random, straight or circular motion until a "wet" appearance is achieved
Allow to Dry: Allow 4 – 6 hours to dry before applying additional coats
Apply a Second Coat: Use same technique as Step 2. Allow to dry for 8 hours
Apply Top Clear Coat: For high traffic and very sunny areas, we recommend a 25% or higher solid content solvent-based sealer