Learn how to make pour-in-place concrete countertop; the pros and cons of poured-in-place concrete countertops and much more. Use our How-to and Video Tutorials for step-by-step instructions
Advantages of poured-in-place concrete countertops:
1. Concrete countertops are very heavy; pour-in-place construction eliminates the need to move the countertop from one place to another.
2. Air bubbles are only a problem around the edges of poured-in-place countertops minimizing the need for vibrating.
3. Decorative aggregates such as glass or natural stone can be broadcast on the surface and troweled in.
4. Easier to install the fiberglass net required for reinforcement.
5. Great for outdoor countertops
Disadvantages of poured-in-place concrete countertops:
1. Making pour-in-place countertops is often messy and equipment can damage flooring or other areas in the home.
2. Construction and curing time of concrete countertop can take up to 30 days creating a challenging and lengthy home disruption.
3. Trowel finished poured-in-place countertops are not as smooth as pre-cast without polishing.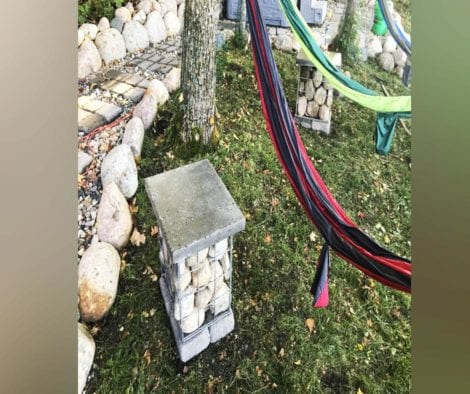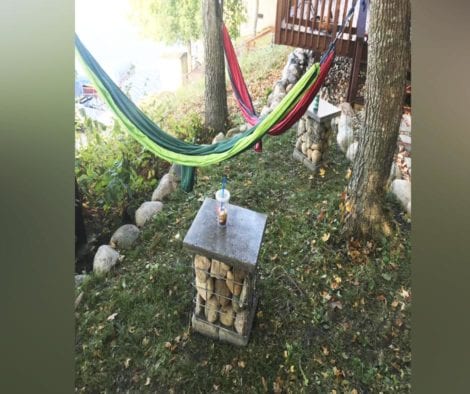 Time needed: 17 days including cure time of 15 days
HOW TO MAKE A CONCRETE COUNTERTOP IN PLACE

First, calculate how much countertop mix you will need for the job and make an extra 10% for waste or slurry to touch-up pinholes or other surface imperfections

Reinforce your cabinetry to bear the added countertop weight.
The average concrete countertop can weigh up to 900lbs.

Construct the forms. Depending on the desired finish, you can use a Plexiglas or melamine sheet to create an extra smooth surface that may require less polishing.
Place on a vibrating table.
If using concrete pigment, calculate the correct amount for the batch size using the project calculator.
Add the pigment to the dry countertop mix.
Combine thoroughly until the mix color looks consistent throughout in order to eliminate streaking.
Place concrete mix in a 5 gallon pail with a hand mixer and a
birdcage paddle.
Add one gallon of water per 50 lb. box to the pail, pour in ¼ of the mix, and blend with the hand mixer.
Continue until all the mix and water are thoroughly combined.
Thoroughly coat countertop forms with Concrete Form
Release Agent
 Pour 3/8 in. of countertop mix into the forms.
Press the first layer of Fiberglass Net Reinforcement  into place and vibrate the table.  To avoid a "shadowing effect" caused by thefiberglass netting, the screen should be at least ¼ inches from the countertop surface.
Pour the remaining mix into the form and float the
surface.
Lay a second cut-to-fit sheet of Fiberglass Net Reinforcement  onto the surface and vibrate again
While vibrating, press the fiberglass netting sheet into the surface of the countertop until completely covered by concrete. Keep in mind this side will be the bottom of the countertop.
Let cure for a minimum of 15 days.
If you are polishing the countertop to 3000 grit level, apply a penetrating sealer and continue polishing.
f applying a polyurethane sealer, do not polish beyond a 800-grit level before application.