Learn everything you need to know on how to stain pavers a different color. The kind of stains that can be used to color stain patio pavers and more!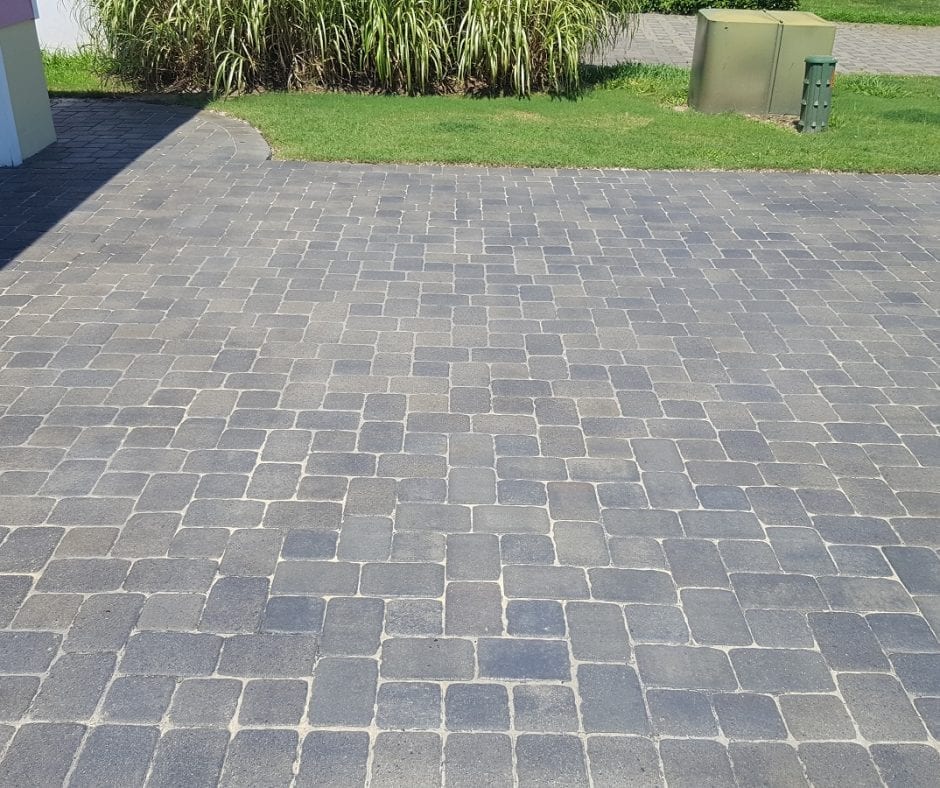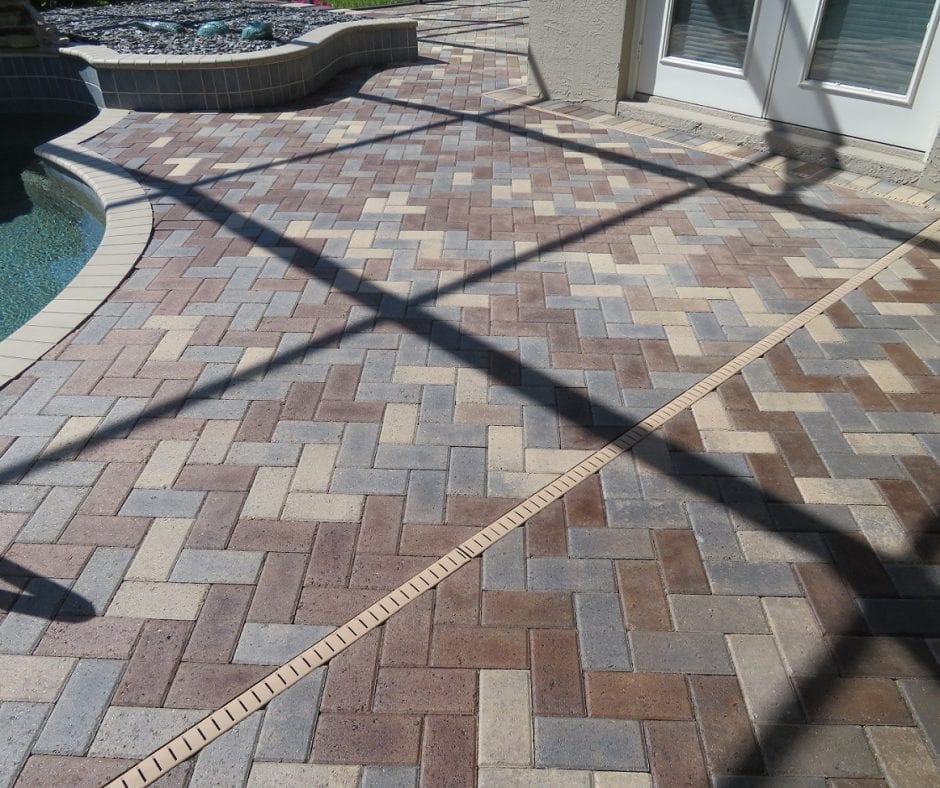 Can Brick Pavers be Stained?
Yes, you have a couple of options for staining brick pavers. If pavers have been previously sealed, we recommend using Antiquing Concrete Stain followed by a solvent-based acrylic sealer assuming your pavers are outside. If the brick pavers  are not sealed, they can be acid stained .
Keep in mind that acid stains will color grout as well, so if you just want to change the color of the bricks but not the grout make sure to use a apply acid stain with a paint brush. For vertical surface staining, try our Deco Gel, our acid-based gel of minerals and acid designed to adhere without drips or runs on vertical surfaces.
Can You Change the Color of Brick Pavers?
Yes, We have 40 colors of antiquing stains to choose from and I'm confident you'll find a color or colors you'll really like. This product is the best option for previously sealed concrete pavers.
If the concrete pavers are clean with no topical stains, like a water based stain, or sealer, it's a candidate for acid staining.  Keep in mind that given the fact that the beginning color isn't gray, the final color may be somewhat different from acid stain color chart. However, antiquing stain and tinted sealer are both translucent. You will see the red undertone no matter what. This is true when putting any of our lighter colors over a darker color.
If the goal is to completely turn red to gray, no, This will not happen.
How Do You Restore Color to Faded Brick Pavers?
Yes,  you can restore color to previously colored outdoor brick pavers with antiquing stains .  You can also use a solvent-based, colored tinted sealer to enhance the existing color.
Can I Acid Stain Concrete & Brick Pavers?
It is possible to acid stain both concrete and brick pavers, but your options may be limited depending on what color you would like, and whether or not the pavers were previously sealed.
DIY SPOTLIGHT: STAINING PATIO BRICK PAVERS 
Question:
I have an outdoor patio made of the red concrete brick pavers and 1 ft. x 1 ft. red concrete squares. Can I stain these to a darker color? If not, is there some other method of coloring these bricks?
Thanks, Larry
Answer:
Yes, you have a couple of coloring options for concrete brick pavers. Although internal coloring, like the brick red pigment, will affect the outcome of the paver stain's final color, it is absolutely essential to know whether the pavers have been sealed previously to know which route to take with selecting a stain.
How Do I Know If Pavers Have Been Sealed
Pour water on the paver surface

If it absorbs easily, it has not been sealed

If the water "beads" on the surface or water is slow to be absorbed,  the concrete has been sealed previously.

To stain previously sealed pavers, we recommend using Direct Colors Antiquing Stain. There are 40 colors to choose from and we are confident you'll find a color, or colors, to match your design needs.
STAIN COLORS FOR UNSEALED BRICK PAVERS 
USING ACID STAINS TO COLOR CONCRETE PAVERS
If you are working with unsealed concrete pavers you may apply any acid stain technique to modify the color of your pavers, as long as the concrete is clean and free of any topical stains. Keep in mind that many concrete paver surfaces are more porous than a standard concrete slab, therefore budgeting roughly 20% extra volume to your order will ensure you have enough stain and sealer for the job.
Now, to finish the job you will want to seal in that color and protect it for coming years. Our top outdoor concrete sealer is the Solvent-Based Satin Finish Acrylic Sealer. Aside from making concrete look great, it is durable and doesn't create slip hazards on patios when wet.
When selecting a paver stain color, you may want to test a small area first.  Any acid stain you apply to colored pavers will result in a different color than with the flat gray color of neutral concrete base color used for our acid stain color chart.
BEFORE AND AFTER PICTURES OF STAINED CONCRETE PAVERS