Lighten Up Your Basement With White Concrete Stain
This 500-square-foot project began as a basement floor previously covered with carpet. The family wanted to update the floor with a light bright look.
After several conversations with our concrete experts, Ms. Ribble felt confident to begin. She applied white concrete dye and sealed the floor using a satin water-based acrylic sealer. What a way to lighten up the room!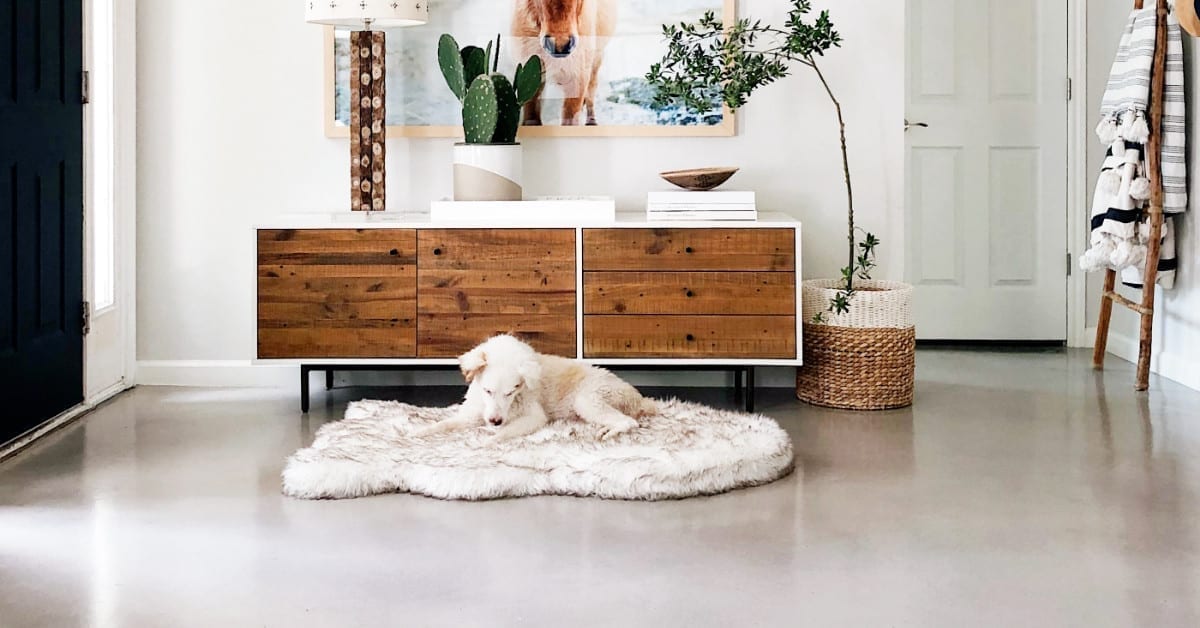 "Thanks to Justin and Tyler for all of your help. I really appreciate the attention you give to DIYers. I am very happy with the way my basement floor turned out.
Having our family room in the basement, we were worried about not getting a cozy feel but did not want to use carpet and was exhausted at the thought of tiling such a large room. Love this look and the bright, natural, yet elegant look. Our next project will be a white concrete table!"
– Ribble Family of Wichita, KS
Budget/Timing:
$370.55 / 2-3 days for complete project
Project Materials:
Learn How To Apply Concrete Dye with Justin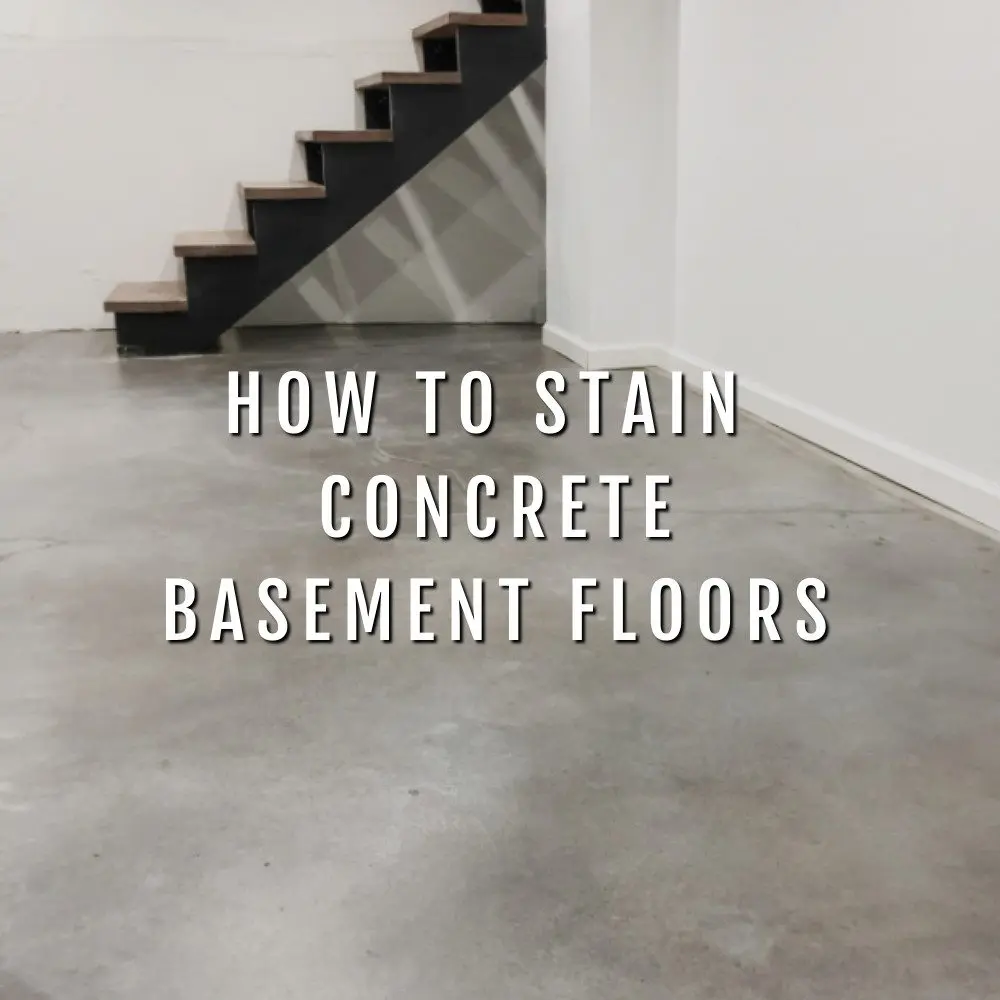 Here are a few things to keep in mind when selecting stain and sealer products for a basement application.