Staining Interior Floors with Colored Concrete Sealer
What is a Colored Concrete Sealer?
Colored concrete sealer, also known as tinted sealer, is a special non-yellowing, UV-resistant acrylic copolymer, and pigment blend.
Water-based colored sealers have low odor, making them an excellent choice for interior applications.

Step 1: Surface Preparation for Colored Sealer
The surface must be clean, free of any debris, and de-laminating sealer. Floors that have been previously painted must be stripped using a high-quality Paint & Sealer Stripper.

Colored concrete sealer can be applied to previously sealed concrete as long as the sealer is properly adhered to the surface and is not flaking, tacky, milky, or otherwise damaged.

Remove tough stains using a Concrete Cleaner & Degreaser Concentrate.
When recoating over previously applied sealers, always use the same type of sealer. For example, recoat using a water-based sealer if that is the type of sealer originally applied to the concrete.
Floors that have been previously carpeted must be stripped of all carpet glue using a high-quality mastic remover or grinder.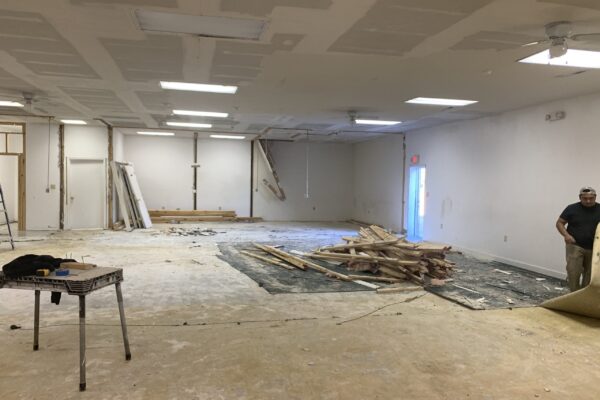 Important: Failure to completely clean the concrete surface may result in colored concrete sealer adhesion issues.
For the full guide on surface preparation, click here.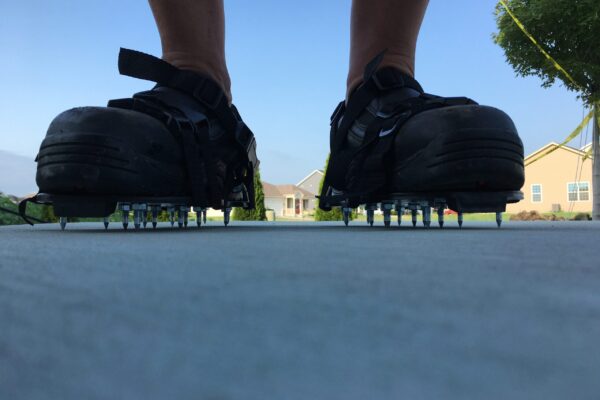 Tip – Wear spiked shoes if using a concrete etcher.
If you choose not to wear spiked shoes,  do not step in the area where CitrusEtch™ has sat for 20 minutes (which is pretty dry in most areas at that point) prior to rinsing.
If so, your sneaker prints will etch themselves into the floor while rinsing. These areas will require sanding.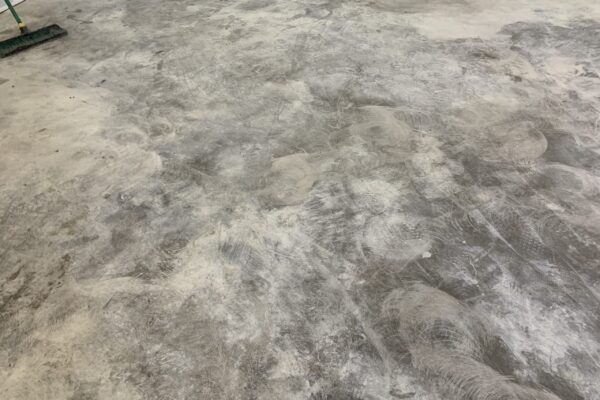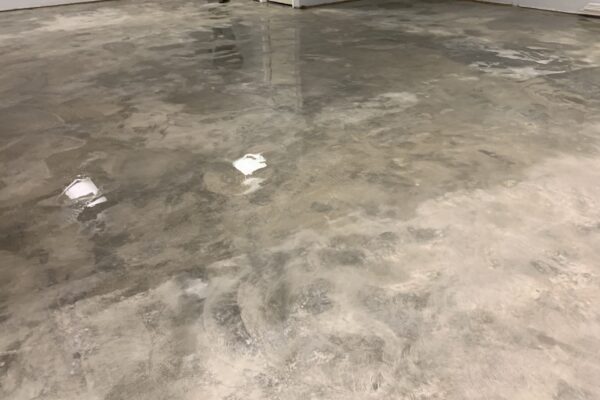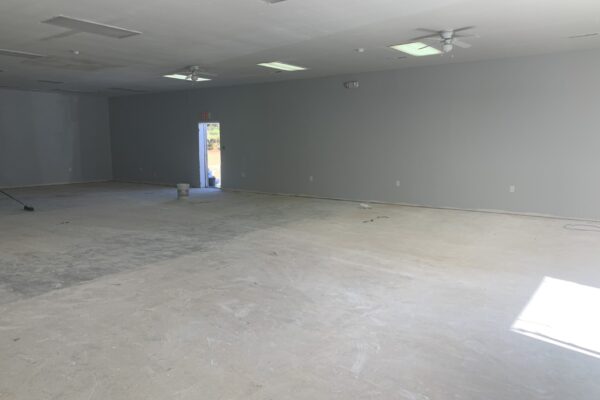 Allow the concrete surface to dry completely before AcquaTint™ water-based colored concrete sealer application.
Step 2. Applying Colored Concrete Sealer
Protect the surrounding areas from backsplash. Use drop cloths and firm cardboard and do not apply tape to surfaces recently coated with a colored sealer, as the adhesive may remove the coatings.
Shake the colored concrete sealer vigorously and pour it into the pump-up sprayer or paint tray.
Apply a light coat of AcquaTint™ to the floor.
Back-roll with a ⅜-inch nap roller to make sure the coats are as even as possible to avoid blotchy areas.
Tip  – Only put a small amount into your tray and always wet the roller by rolling it in the bottom of the tray to continue to mix what is in the tray. The pigment settles out pretty quickly but is manageable.
Tip  – Apply some pressure to the roller before moving the roller from the tray to the floor to avoid dripping material from the roller.
Tip  – Always stir before adding more sealer to the tray.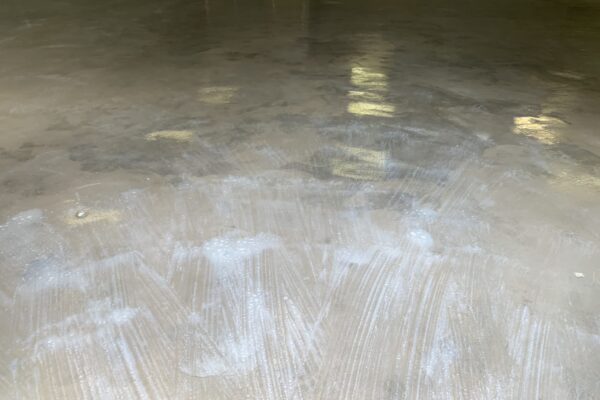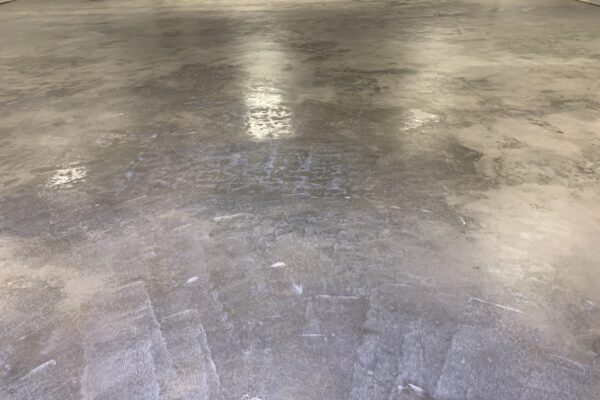 Keep the roller evenly and consistently loaded with a colored sealer at all times during application to avoid roller marks and streaking.
Allow AcquaTint™ water-based colored sealer to dry for 24 hours.
Apply a second coat of AcquaTint™ colored concrete sealer.
Allow drying for 24 hours.
DO NOT walk on wet sealer as it will leave permanent impressions on your surface. Cover your feet with plastic bags to protect your floor finish during application.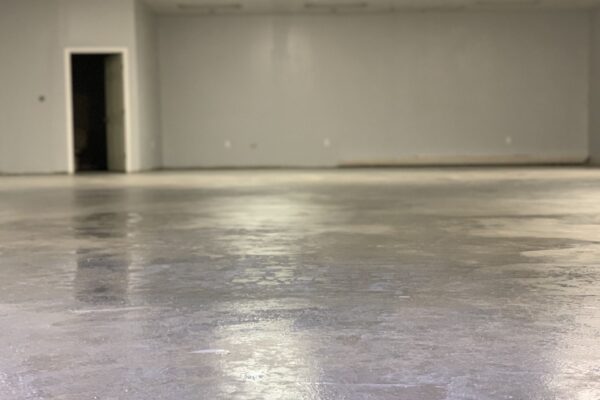 Tip  – Use a coffee can or smaller container to transfer well-mixed colored sealer into your tray.
Tip  – Work in small sections at a time (6′ x 4′).
Tip  – Move quickly but don't freak out over lap marks. You will get them, but rolling over them a second or third time as you work the small section helps. Then, the next coat rolls in the opposite direction which further helps them blend in.
Tip  – Back-roll the final roll before you move on to the next section.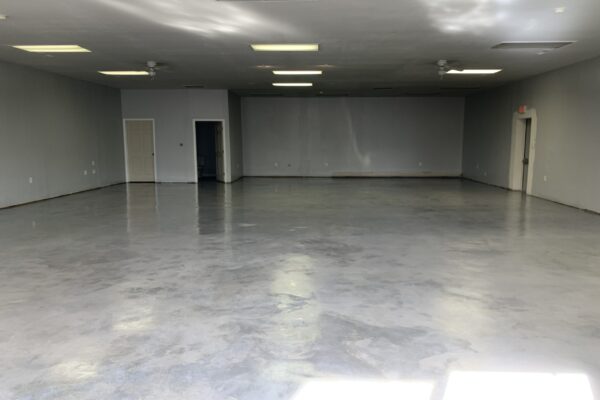 Step 3. Applying Concrete Floor Wax
Apply concrete floor wax with a trim pad or foam mop with a wringer attachment.
Soak the applicator in warm water and shake or wring out excess before use.
Pour the wax into a paint or wallpaper tray and saturate the applicator.
Press out excess and push a thin milky coat onto the surface. The product will appear milky when applied but will clear as it dries.
Smooth out any foaming that may appear on the surface.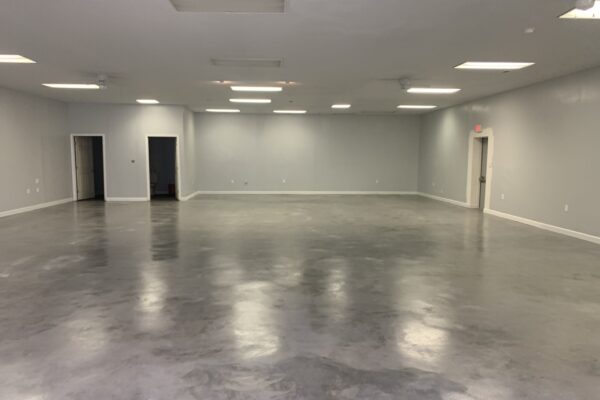 Allow drying for 3-4 hours between coats.
The final coat should dry for 12 hours before moving furniture or heavy objects across the floor.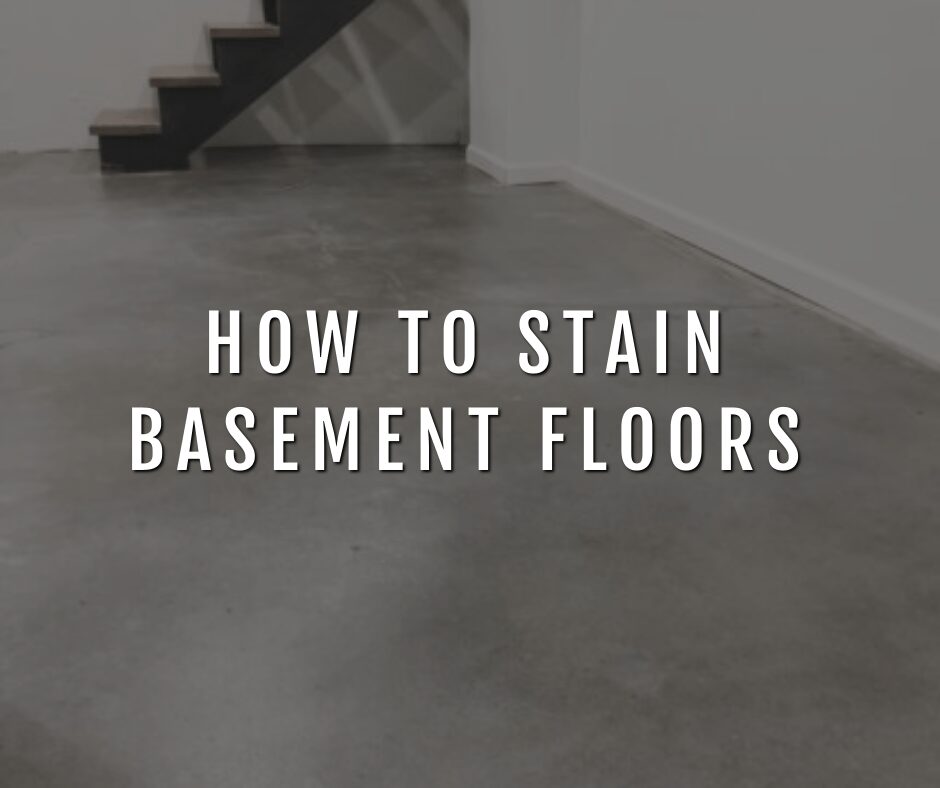 Here are a few things to keep in mind when selecting stain and sealer products for a basement application.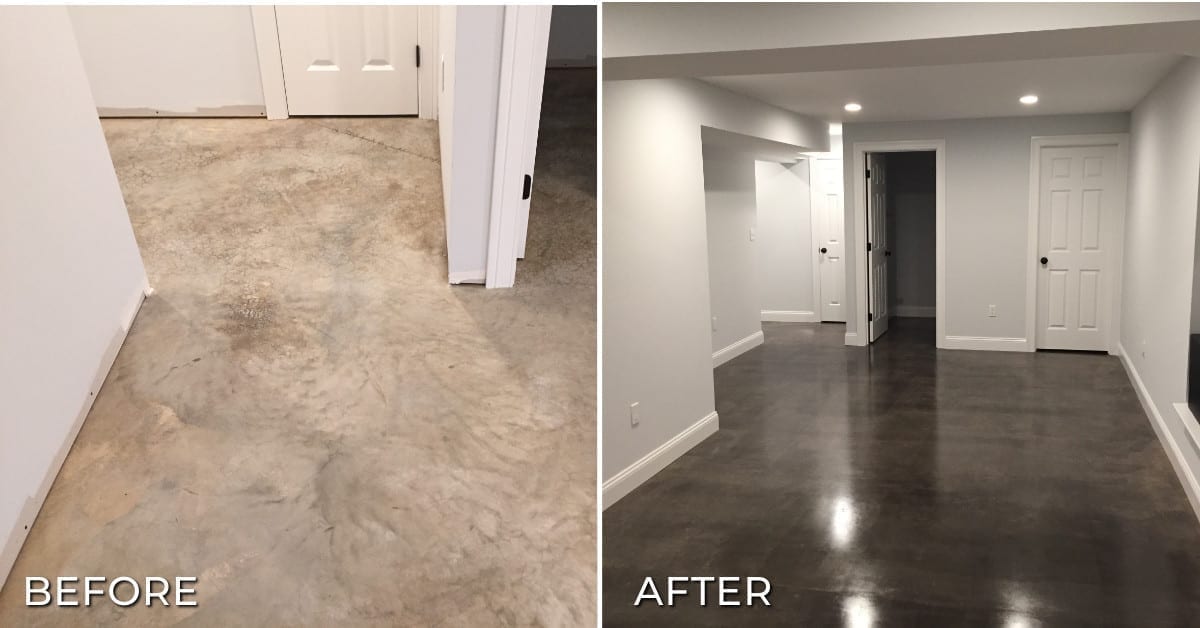 If you're looking to add value to your home with a finished basement floor at about $0.61 per square foot, concrete stain offers the lowest cost and highest return of any basement flooring option.