How to Stain Concrete Basements
For homeowners looking to add value to their house with a finished basement floor, at about $0.61 per sq. ft.; concrete stain offers the lowest-cost and highest-return of any flooring option. A Stained Concrete Basement Floor can be finished without costly contractors and are easy to maintain once sealed. Here are a few things to keep in mind when selecting stain and sealer products for a basement application.
Step 1 – Evaluate Your Concrete
Basements are often the smoothest rooms in a house. So smooth in fact that they cannot be successfully stained without pre-application of chemical or mechanical profiling that will help the stain take effect. Pour water on the concrete to see if it beads up for several seconds or instead readily absorbs into the concrete. Beading or poor absorption suggests the surface is too smooth to stain and will need profiling. Most slabs will be ready for staining after an application of Hard Troweled Floor Prep. Simply cut the product with water 1:1, spray from a garden sprayer and wash off with clear water after 15-20 minutes. Test again whether water beads on the surface. For excessively smooth concrete, apply the floor prep full strength for optimal results.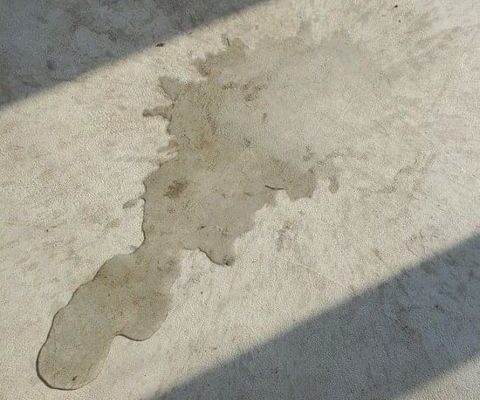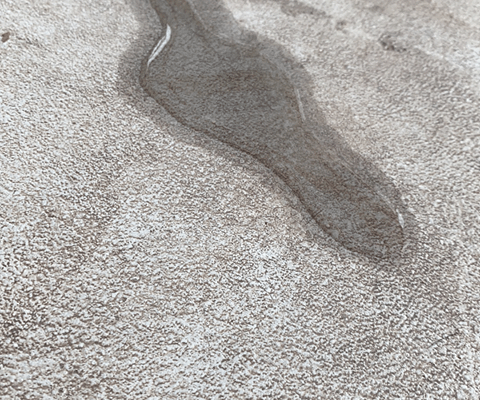 Step 2 – Check for Water Issues
Many basements experience water issues as a result of drainage changes, foundation cracks, and unexpectedly heavy rains. Moisture can seep into a basement or come up through the slab as hydrostatic pressure, and these factors ultimately dictate what sealer is best for your project. Inspect your basement thoroughly for seepage of any kind and address that before finishing the basement floor. If you believe you may have high humidity, test by affixing a small sheet of plastic directly to the floor using duct tape and leave for at least 48 hours. If condensation is present under the plastic, select a breathable sealer or cure and seal sealer that allows water vapor to pass through the coating.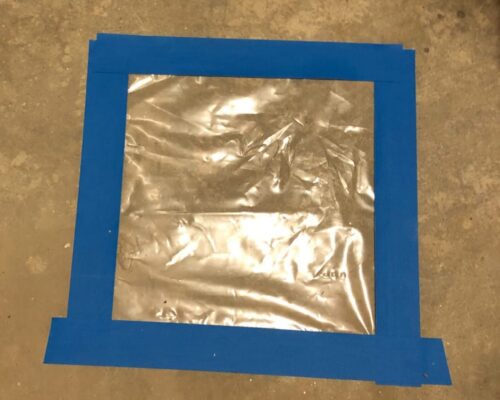 Step 3 – Prepare Concrete Floor For Staining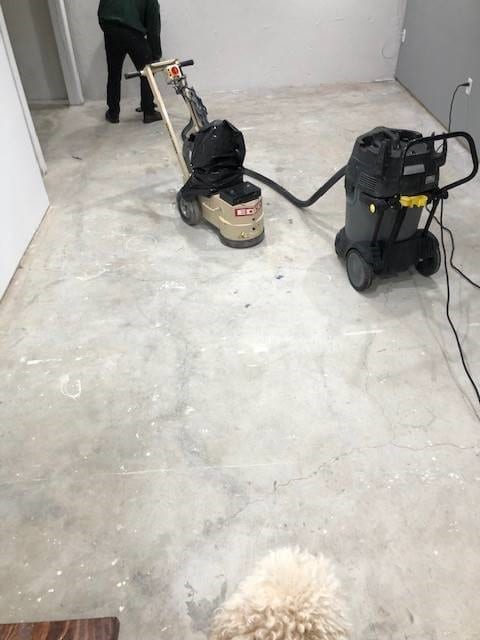 Many basement floors have been covered with carpet or paint. All debris including glue, sealer, paint, and drywall mud must be completely removed before staining.
Mastic Remover and Soy Gel Paint and Sealer Stripper are great low-odor products suitable for basement use.
Remember to clean the floor thoroughly of all cleanser residue using Concrete Cleaner & Degreaser and then to rinse well and allow to dry before staining.
For older concrete floors with stubborn carpet glue and paint, you can rent a concrete grinder from your local hardware store.  This will allow to create a clean slate to work with.
If you are staining with Vibrant  Dye, it is recommended to apply a base coat (you can use the same sealer you will be applying as your top coat)
CONCRETE NOT READY FOR STAINING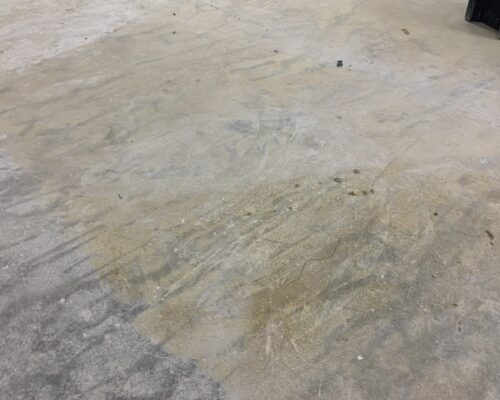 CONCRETE READY FOR STAINING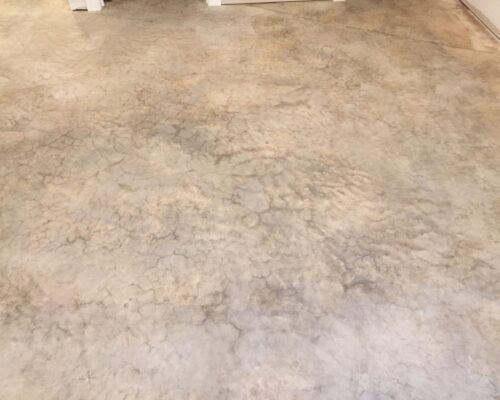 Step 4 – Apply Concrete Stain
As with any concrete stain application, testing to determine which colors and sealer finish combination works best in your basement is the best place to start. With our Concrete Stain Trial Kits you can choose up to three colors and one sealer finish to create your own custom concrete basement floor.
The 4 best interior concrete staining are:
Vibrance - Acetone Dye
Vibrance Dye is one of the most dynamic concrete staining options from Direct Colors line of coloring products. Acetone Dye is easy to prepare and apply using an acetone-grade pump sprayer. Great for all your smooth, polished concrete coloring needs.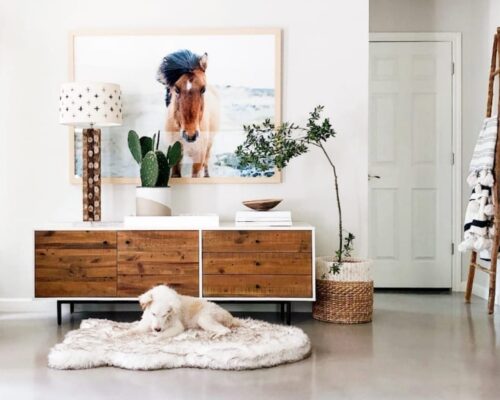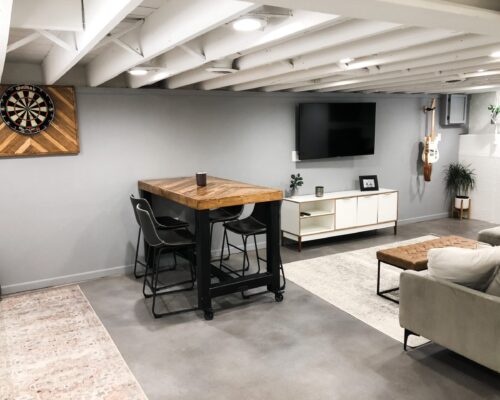 AcquaTint - Water-Based Tinted Sealer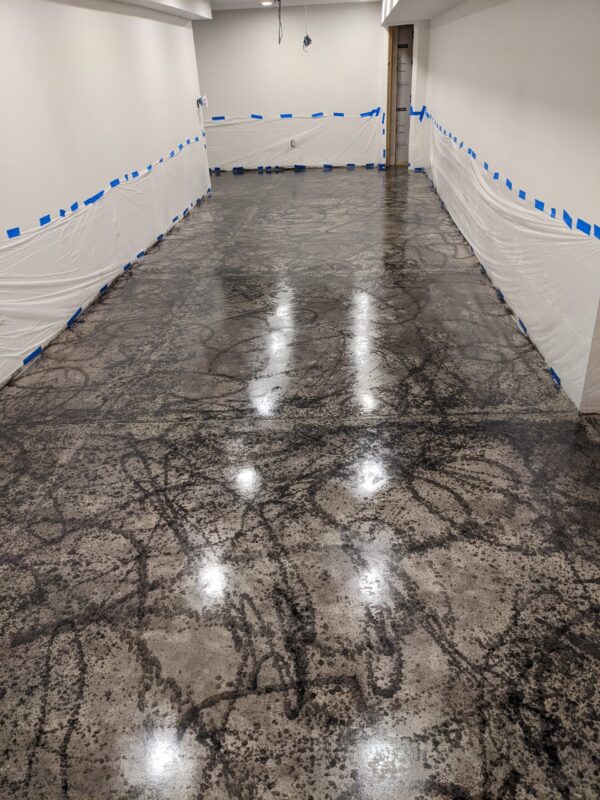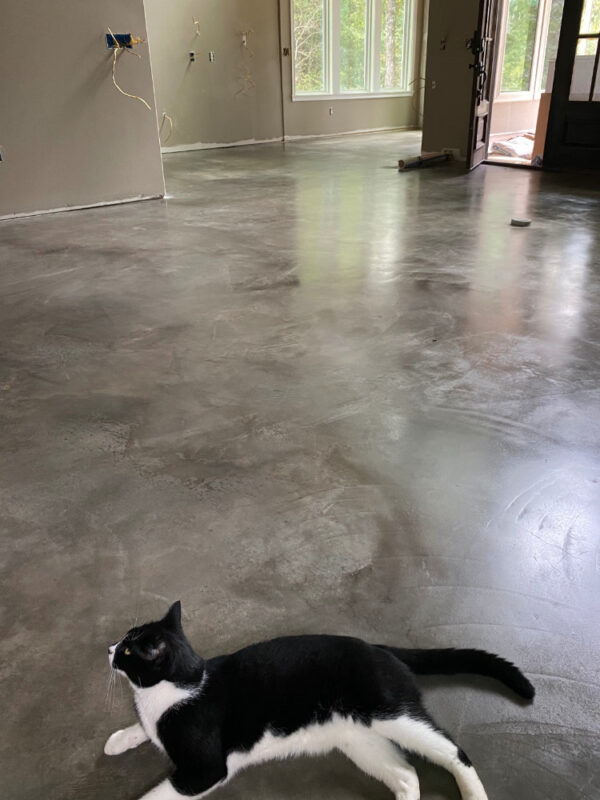 EverStain - Acid Stain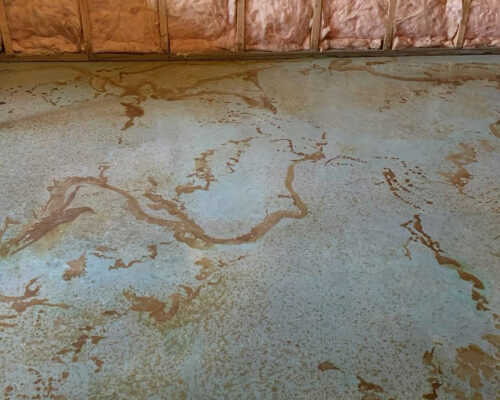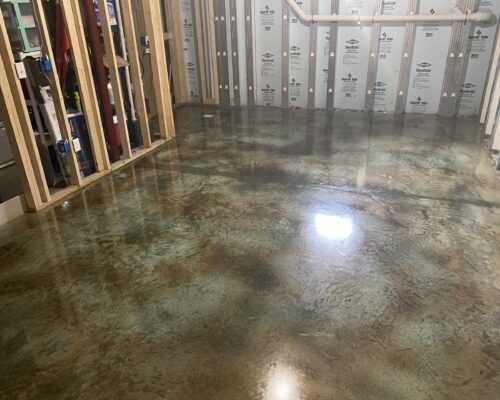 Learn How To Apply Concrete Dye with Justin
Learn How To Apply Acid Stains with Justin
Step 5 – Select and Apply Concrete Sealer
Choosing the correct sealer is the most critical decision for a basement project. Basements often have poor ventilation; therefore, a water-based sealer is the safe way to go. 
Direct Colors offers several excellent low VOC, water-based sealers for basement applications such as Water-Based Polyurethane Sealers and  Water-Based Acrylic Sealers in gloss and satin finishes. 
The following are the main differences between acrylic and polyurethane sealers you should consider before selecting you floor sealer.
Pros: No Primer Required & Easy Application
Cons: Wax Required
Pros: No-Wax Sealer
Cons: No maintenance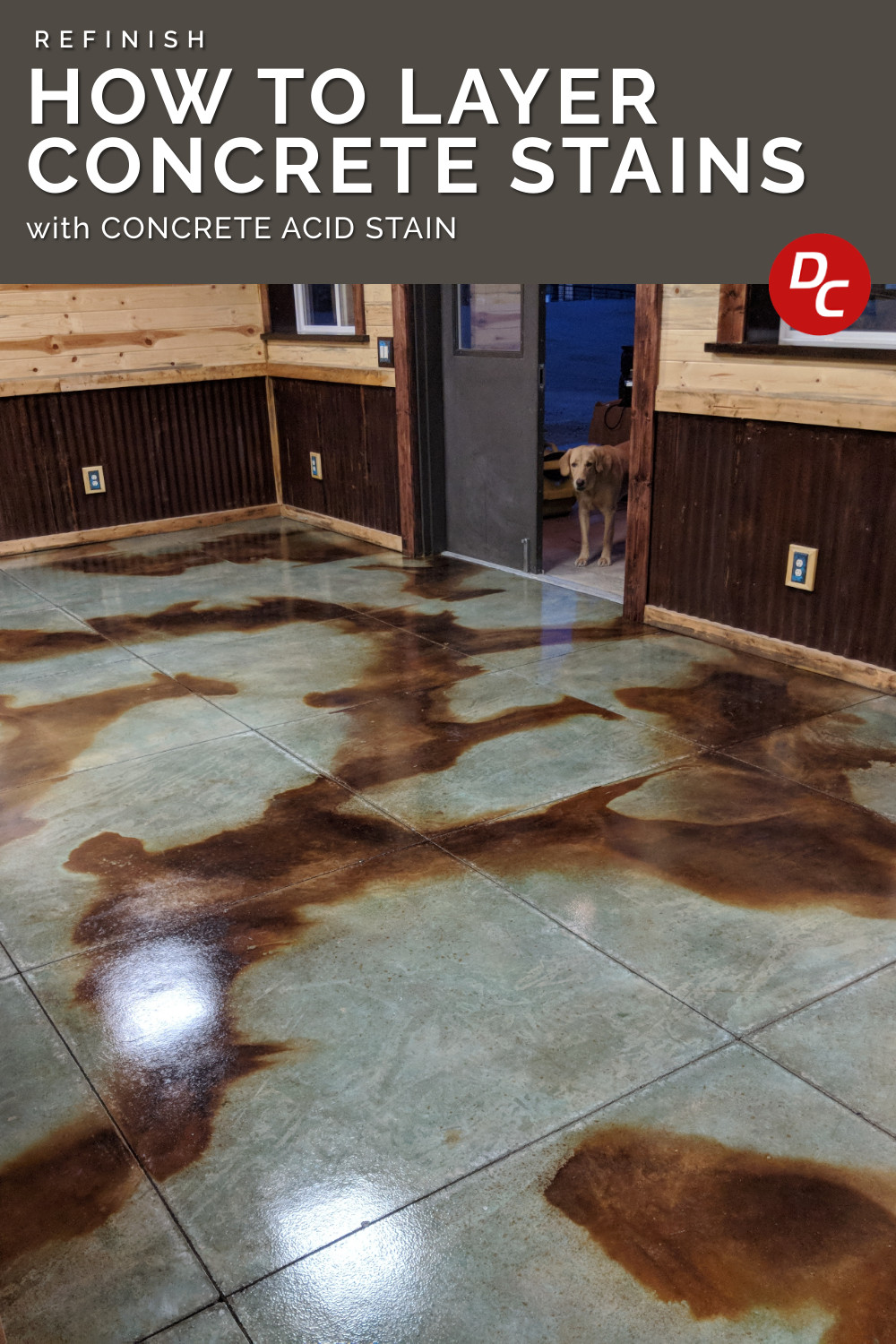 Use this guide to learn the basic techniques for how to add layers of acid stain color that result in gorgeous looking concrete. Applying multiple acid stain colors to concrete is the best way to create the stunning marbled look that concrete acid stain is best known for.