Everything White Concrete Countertops
by Justin Richardson
Learn what it takes to create white concrete countertops for your home or office. This DIY project delivers professional looking results at low cost with little construction skills required.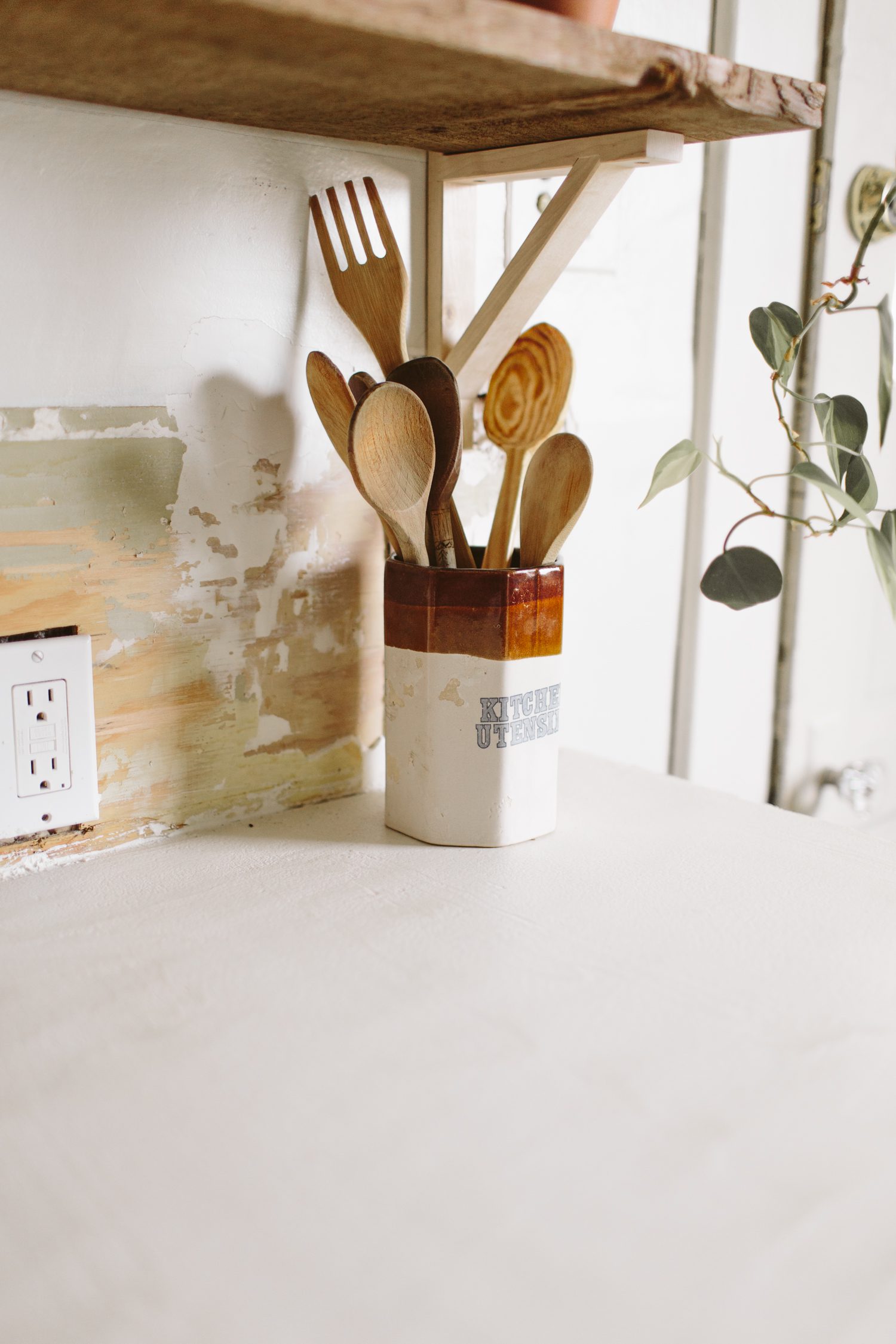 White is a classic color choice for kitchen countertops and bathroom vanities, but it's not always easy to find the materials needed to make a stunningly white concrete countertop.
If you add our Direct Colors admixture to a white concrete mix, you can create brilliant white concrete countertops.
What is the best concrete to use for white countertops?
If you're building a concrete countertop from scratch, use a high-quality white concrete countertop mix that contains white Portland cement, chopped fiberglass (for reinforcement), and white sand.
How much do white concrete countertops cost?
Replacing an old countertop can be expensive. The average cost of a new countertop in the U.S. is about $3,000 without labor.
However, you can refinish an existing countertop to look like a new countertop for a fraction of the price. Simply apply a skim coat of white concrete overlay to your old countertop for a clean white finish.
Can I use a gray concrete and still get a white countertop?
No. A true white color can only be achieved using a white cement mix. Add white concrete pigment to a gray concrete mix to create a sleek "ash" look that's popular in modern homes.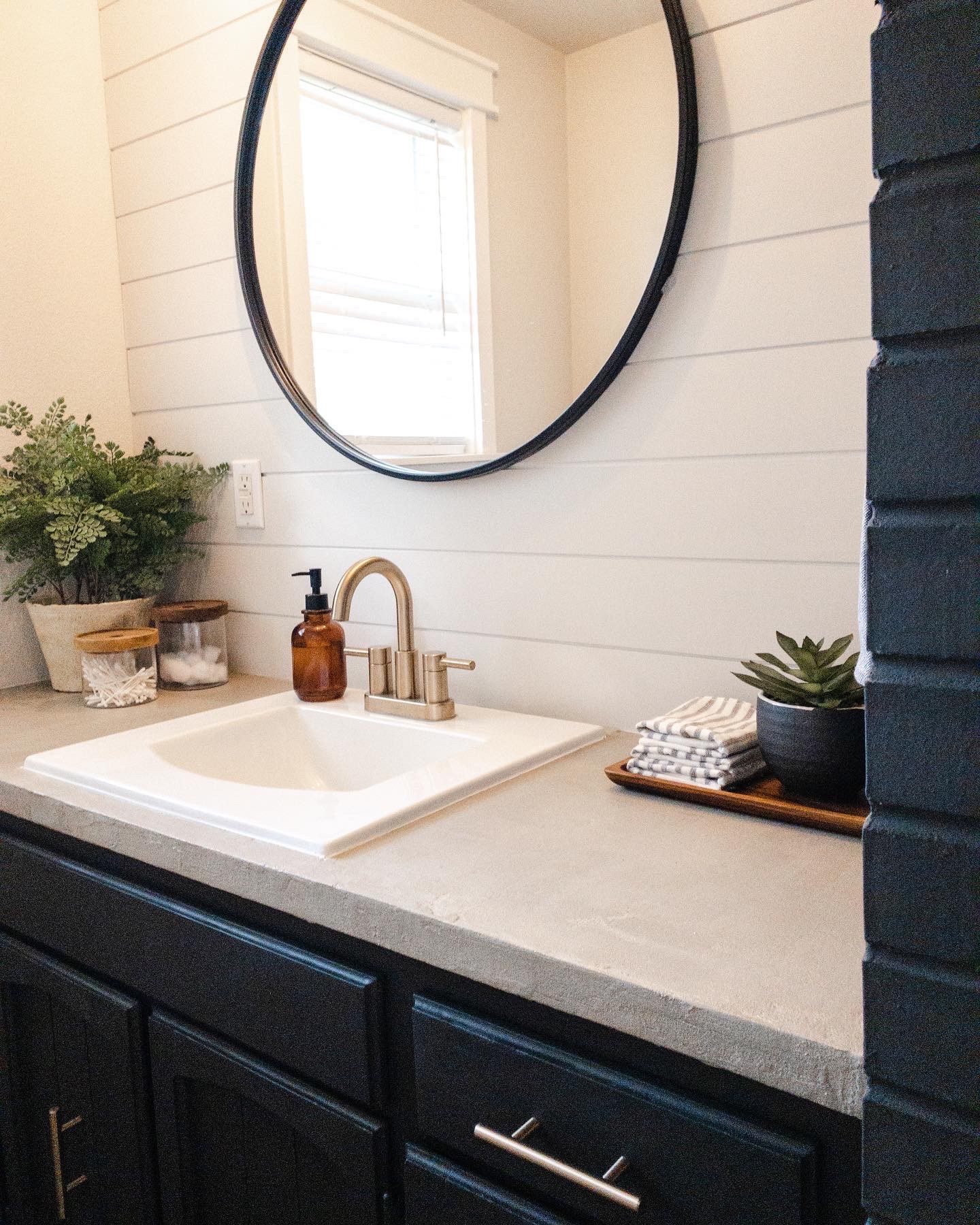 For a true white finish, remember to use white concrete pigment with white concrete countertop mix or concrete overlay.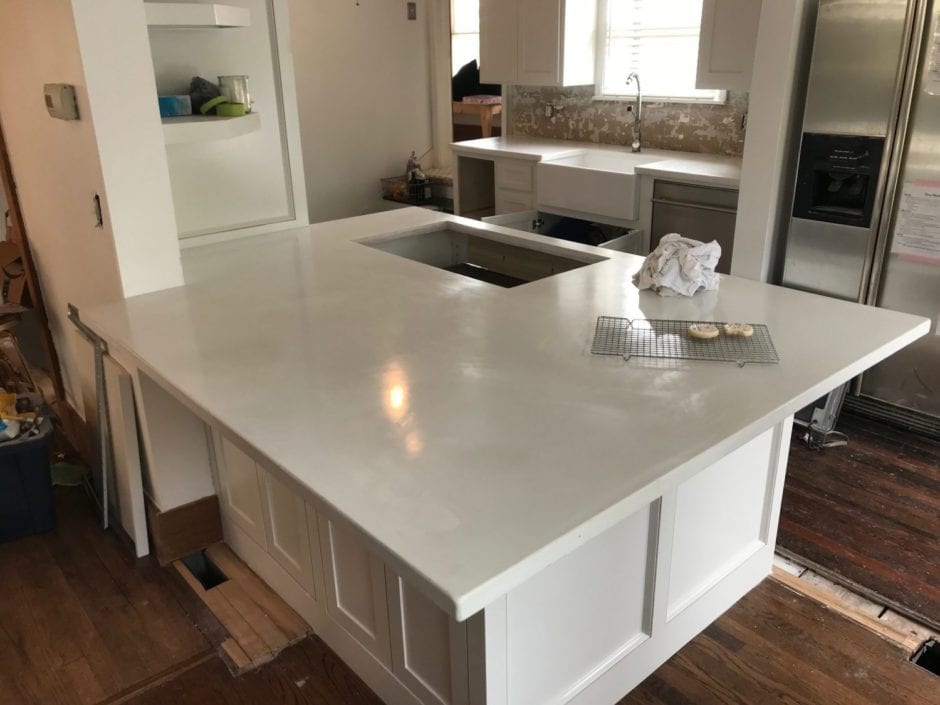 Can I stain a gray concrete countertop white?
If you want a solid white look, the fastest and least expensive option is to apply a white concrete stain
Another way to add a fabulous white color to gray concrete is by using a pearl metallic epoxy sealer. Not only does this add shimmering white color but it also adds a durable layer of protection to indoor countertops.
What's the best sealer for white concrete countertops?
We encourage customers with white countertops to apply polyurethane sealer for greater durability and stain resistance. 
Our penetrating water based sealer is also a great choice with its matte finish. This sealer goes on wet and appears dark at first. However, once dry, it has a lighter white finish. Please note that you should use pH-neutral cleaners on your countertops once sealed with penetrating sealer.
When spilling anything acidic (like coffee) on the countertop, be sure to clean it up right away. Just a reminder that heat should never be applied directly to a countertop – always use trivets or hot pads!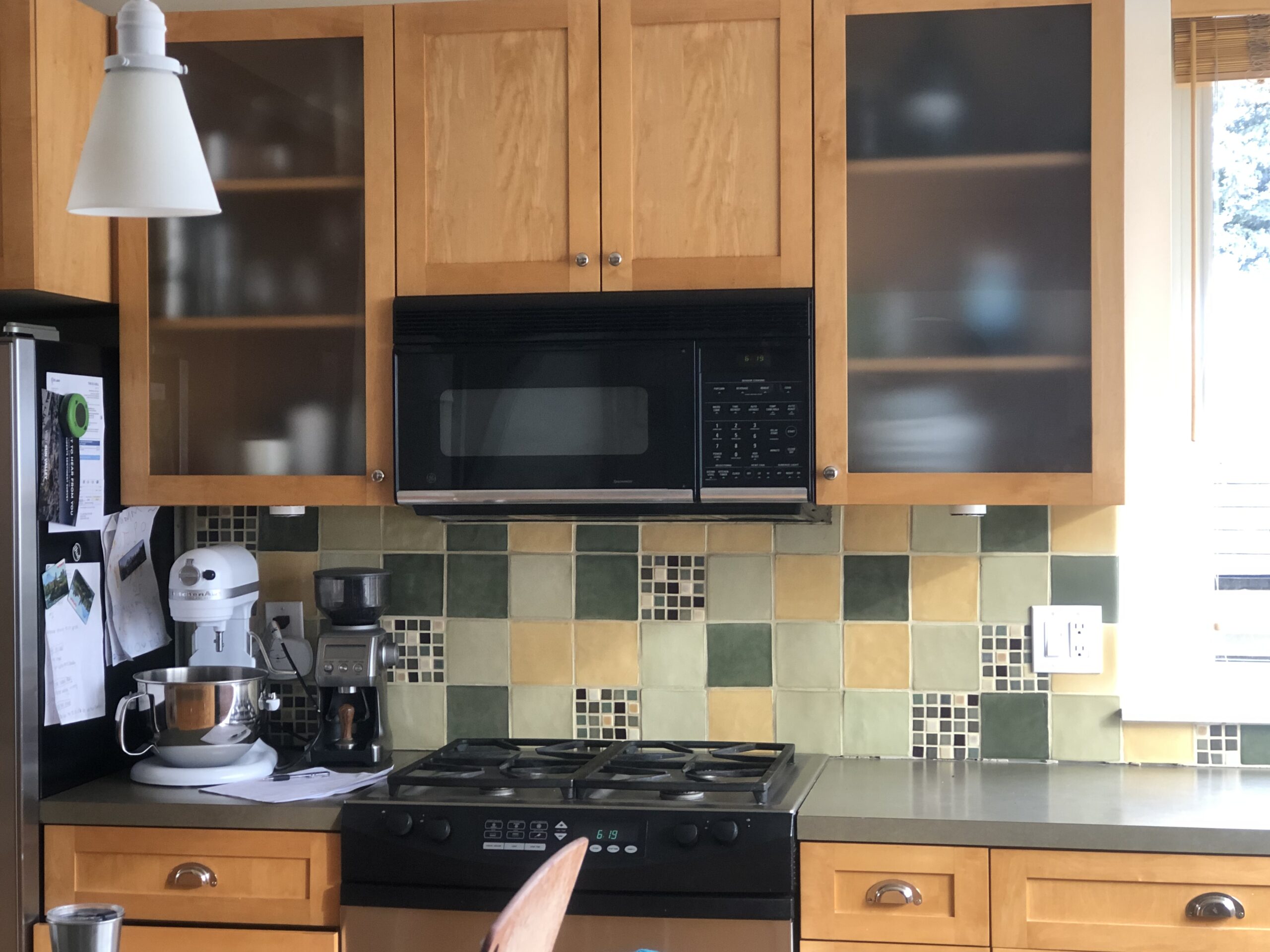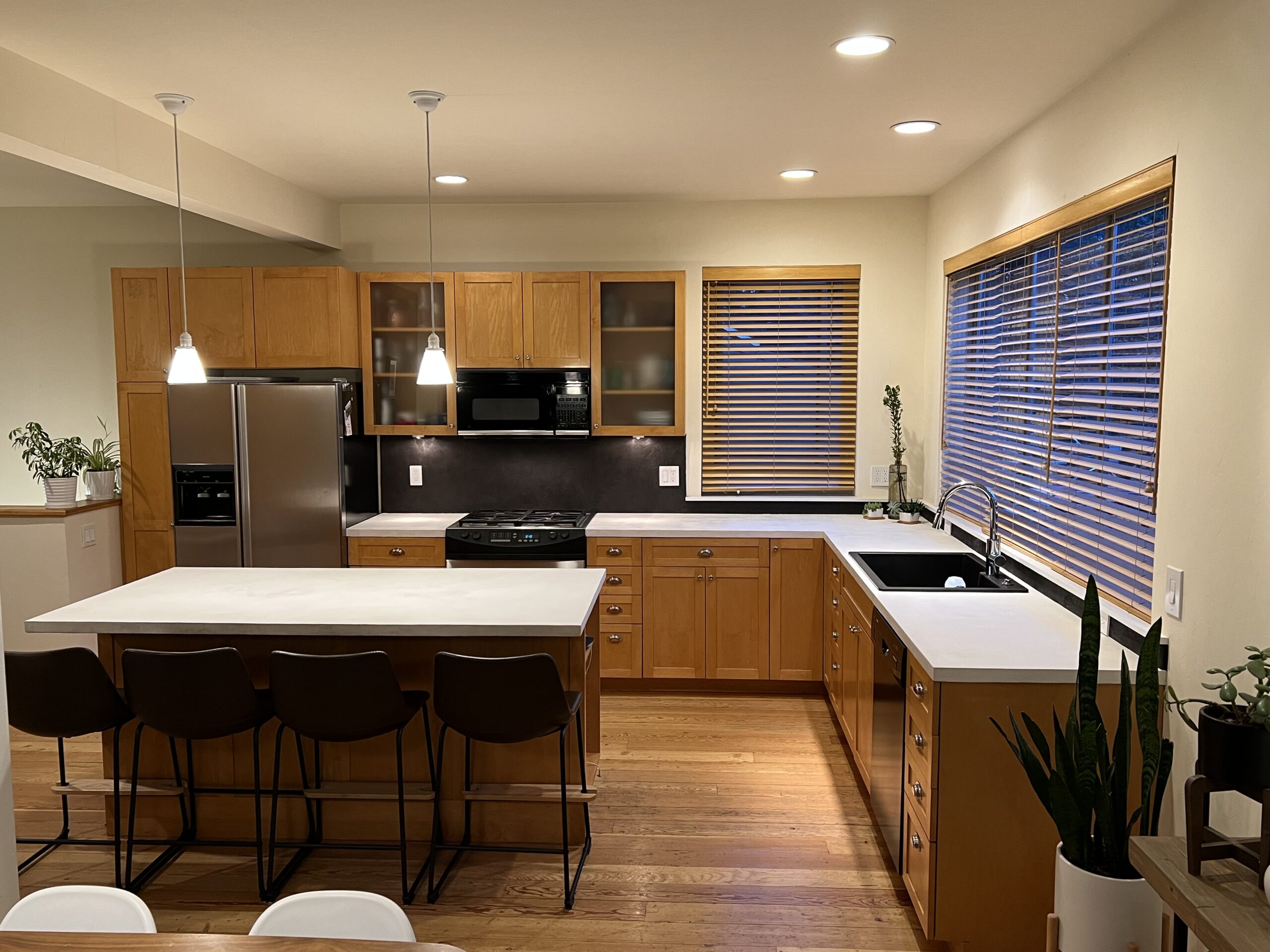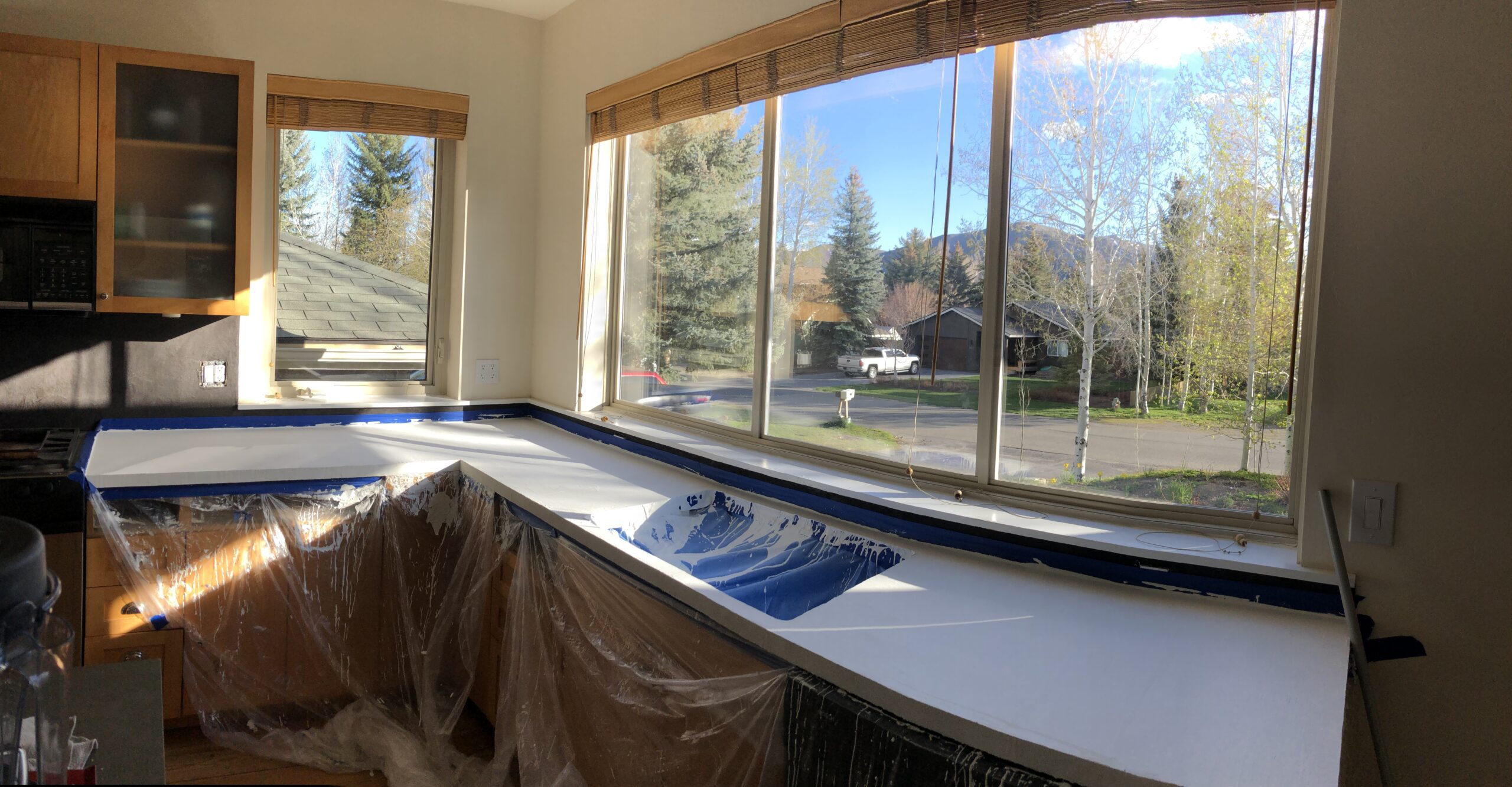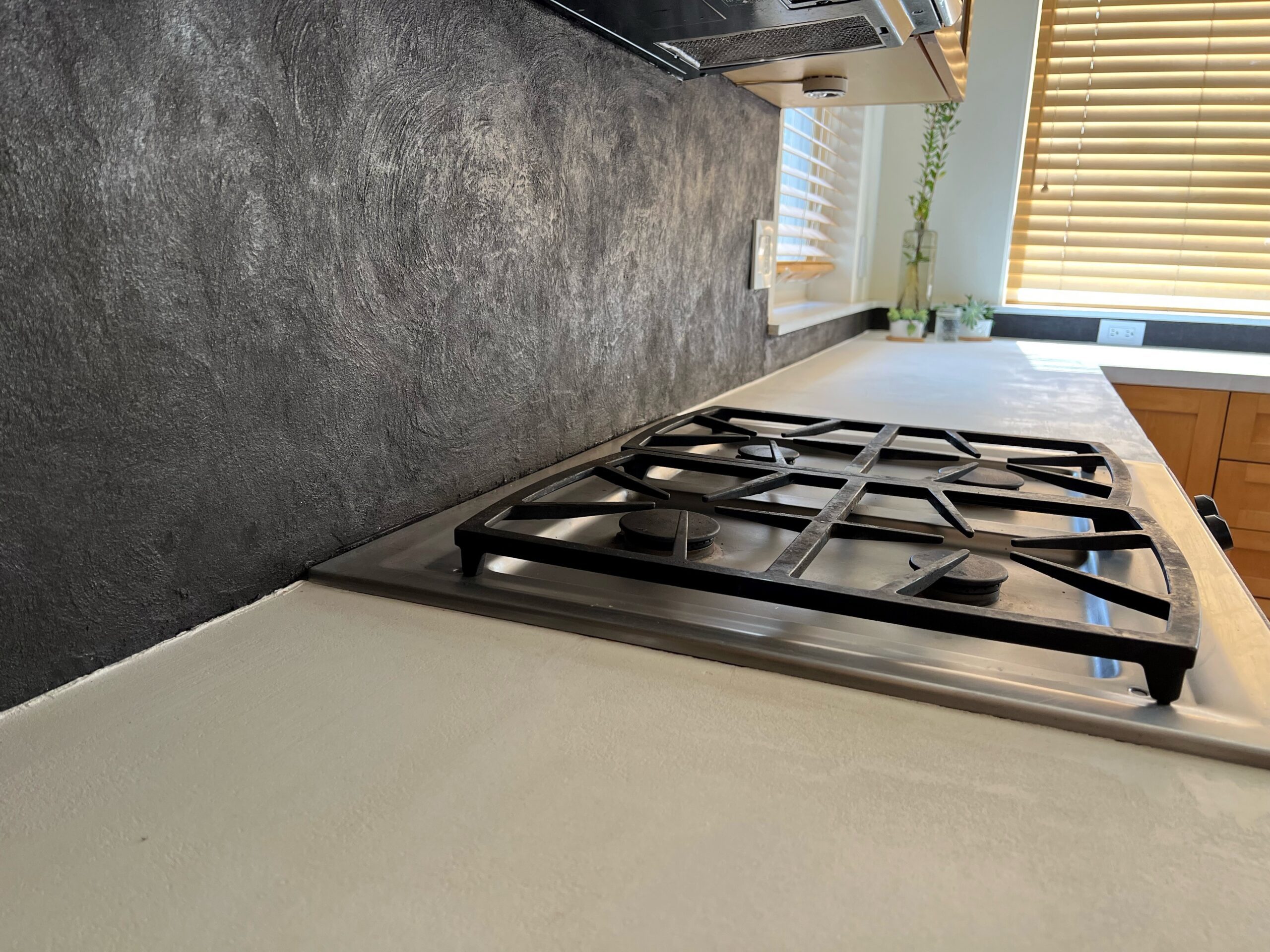 Project Info:
Project Completed In: 14 day(s)
Estimate of Square Footage: 0.00 sq. ft.
Project Description:
Vertical overlay with titanium pigment over tiled backsplash + white pearl overlay countertops over Formica
Personal Tips:
Vertical surfaces first. Prep work is extremely important. Mix and measure/weigh multiple dry batches at the same time to ensure no color discrepancies.
Direct Colors Products Used:
White overlay, pearl white pigment, titanium pigment, easy seal matte sealer
Other Products Used:
On the counter island used Surecrete XS-327 matte sealer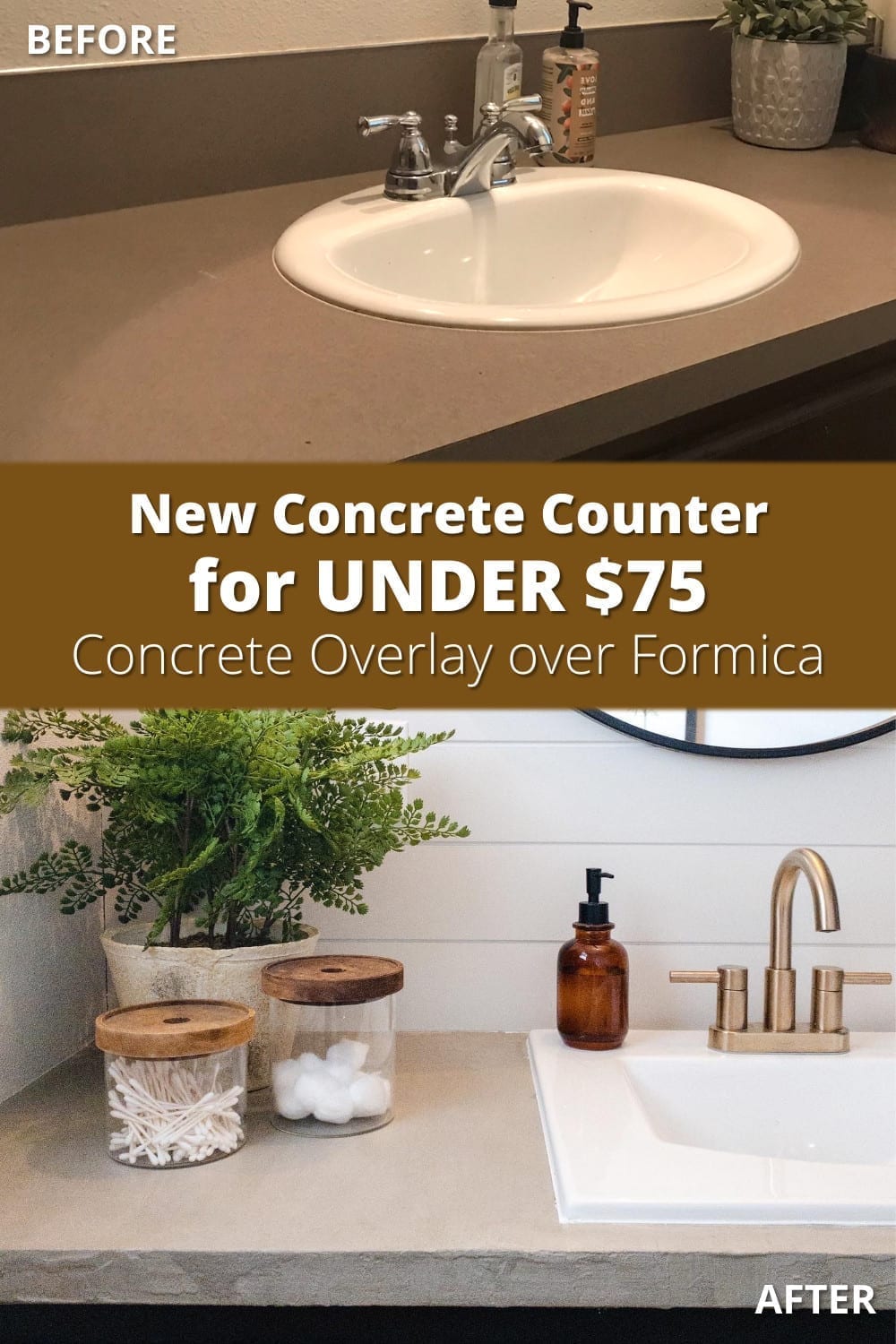 Concrete overlay countertops make an attractive, affordable, & easy-to-maintain option for kitchen and bathroom remodels.