Everything White Concrete Countertops
Learn what it takes to create white concrete countertops for your home or office. This DIY project delivers professional looking results at low cost with little construction skills required. 
White is a classic color choice for kitchen countertops and bathroom vanities, but it's not always easy to find the materials needed to make a stunningly white concrete countertop. Direct Colors has the right white based concrete mix  in order to create brilliant white concrete countertops.
What Is The Best Concrete To Use For White Countertops?
If you are building a concrete countertop from scratch, use a high-quality white Concrete Countertop Mix that contains white Portland cement, chopped fiberglass (for reinforcement) and white sand.
How Much Do White Concrete Countertops Cost?
Checkout the complete project by Liz Morrow Studios – Tacoma Interior Design on her blog here
Can I use a Gray Concrete and Still Get a White Countertop?
No. A true-white color can only be achieved using white cement mix. White Titanium Dioxide Pigment can be added to gray concrete mix to create a sleek "ash" look that is popular in modern homes.
For a true white finish, remember to use Titanium Dioxide White Pigment with White Concrete Countertop Mix 
Can I Stain a Gray Concrete Countertop White?
If you want a solid white look the fastest and least expensive option is to apply White Tinted Concrete Sealer. For enhanced durability, we recommend adding a topcoat to the countertop using either a Polyurethane or Epoxy Sealer.
Another way to add fabulous white color to gray concrete is using a  Pearl Metallic Epoxy Sealer. Not only does this add shimmering white color but it also adds a durable layer of protection to indoor countertops.
What's the Best Sealer for White Concrete Countertops?
We encourage customers with white countertops to apply Polyurethane Sealer for greater durability and stain resistance. Direct Colors offers polyurethane sealer in Glossy and Matte finishes for indoor or outdoor concrete countertops.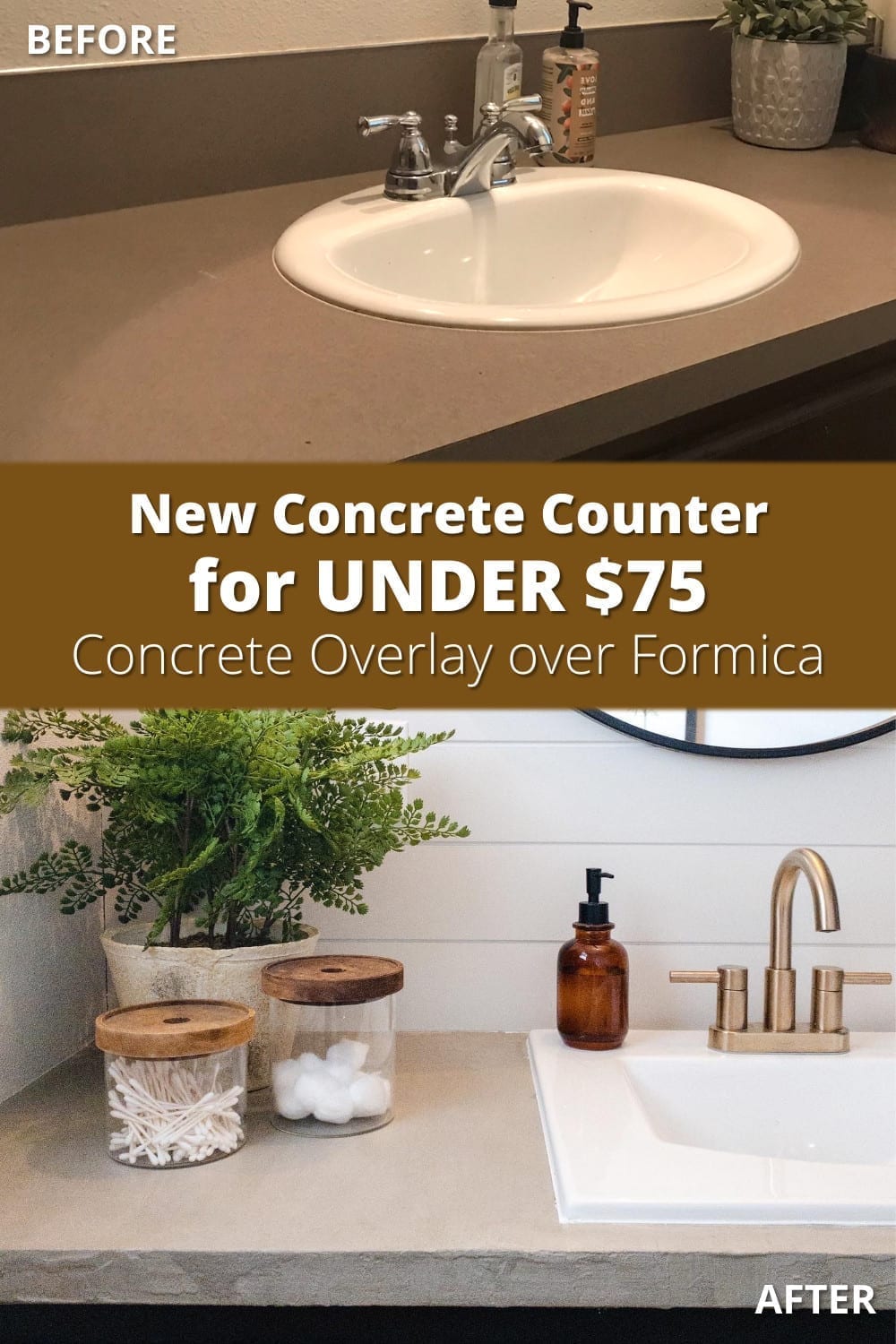 Concrete Overlay countertops make an attractive, affordable & easy-to-maintain option for kitchen and bathroom remodels