Fixing Acid Staining Problems
There are numerous ways to fix or "adjust" the color of concrete and other common concrete acid stain problems like fading, seal bubbling, and seal "ghosting".
From large-scale transformation to minor touch-ups, this guide will give you the tools and recommendations you need to DIY your concrete repair.
What Happens When Acid Stain Doesn't Turn Out Right?
Direct Colors customer Sean emailed our team with a problem: his concrete stain didn't work in the way he had hoped. He asked us for some recommendations:
"We recently stained a concrete deck floor in our house but had some acid staining issues. We think our acid stain did not take because we did not follow all the steps on how to prepare the concrete floor prior to staining, or maybe the floor was too smooth. We're not sure. At this point, we have an acid stained floor that looks kind of weird and we do not know how to fix it. What would you recommend we do?"
What Sean encountered is not a common result of concrete staining, but it does happen. But, fixes are quick, easy, and inexpensive to do.
When concrete acid stain does not turn out well, it often only requires a touch up to fill in uneven areas to create the desired effect.
Similarly, if the color does not turn out as desired, highlights may be added to help blend in flaws or discoloration left behind by poor surface preparation.
In either case, we recommended that Sean use Direct Colors' Vibrance Dye as a great problem solver for fixing concrete acid stain problems.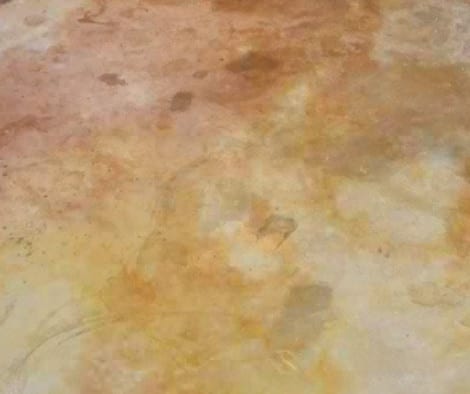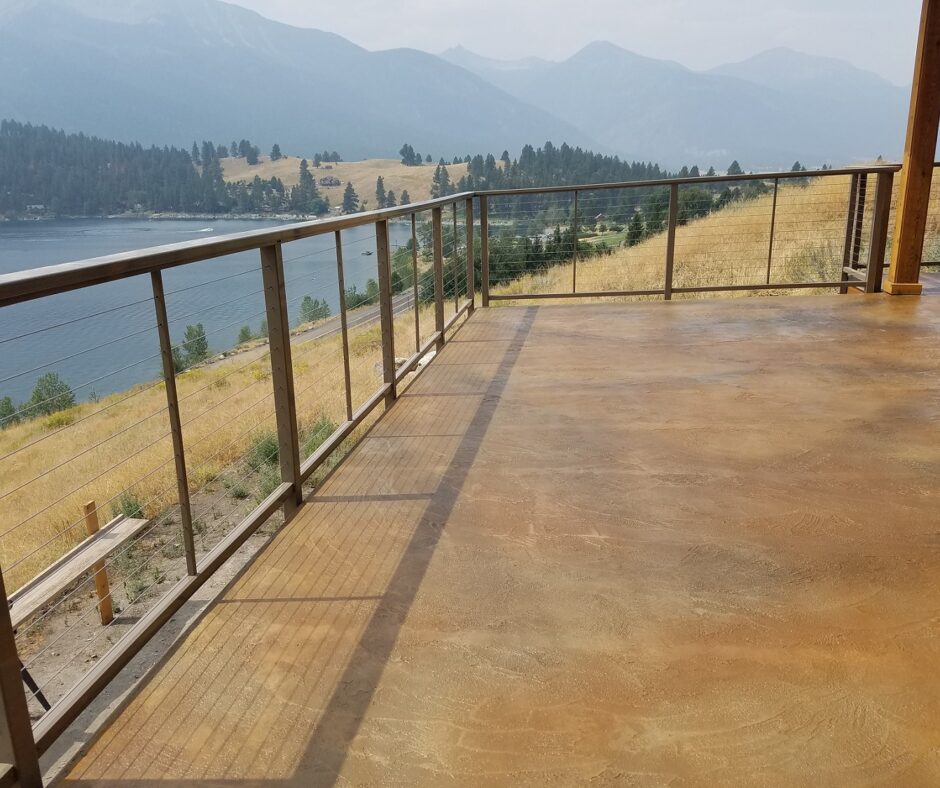 Use Concrete Dye to touch up problem spots, deepen colors, or accent an entire floor.
You can use concrete dye to fix concrete stain problems by:
How To Fix Concrete Stain Problems
---
STEP 1: Clean the Concrete Surface
First, clean the floor with a light Concrete Cleaner & Degreaser solution. Thoroughly scrub & rinse all residues from the surface and allow the floor to dry.
STEP 2: Seal the Concrete Surface
Apply one coat of  Acrylic Concrete Sealer prior to spraying the dye colors. Because the dye particles are finely milled, most surfaces, especially porous and exterior concrete, should be sealed first before applying the dye.
STEP 3: Mix the Concrete Dye
Mix the concrete dye powder. Safety while applying colorant is important. Remember to use goggles and gloves while working with the concrete dye.
STEP 4: Apply the Concrete Dye
How the concrete dye is applied will largely determine the final result.
Here are the steps to properly applying Direct Colors concrete dye:
Shake the mixture in the sprayer frequently to ensure an even, consistent color during the application.
Spray the dye going right to left, then north to south.
Try not to spray on too thick. The dye will dry almost instantly.
Generally, 3-4 coats of dye should be sufficient for most applications, but additional dye can be applied to make the surface darker.
Do not let the dye pool up in any area, so mop up these spots with a disposable rag.
STEP 5: Wipe Off Residue
Allow the product to dry thoroughly. Carefully use a dry buffer, soft cloth, or dust mop to remove excess colorant or residue on the surface before sealing.
STEP 6: Seal The Dyed Concrete
Apply acrylic concrete sealer using a Pump-up Sprayer or HPLV sprayer. Use caution in applying solvent-based sealers, particularly during indoor applications. Wear a mask while applying the sealer and make certain the area is well ventilated to the outside.
Use a Water-Based Sealer in poorly ventilated spaces such as basements.
How To Fix Old Concrete Acid Stained Floors
---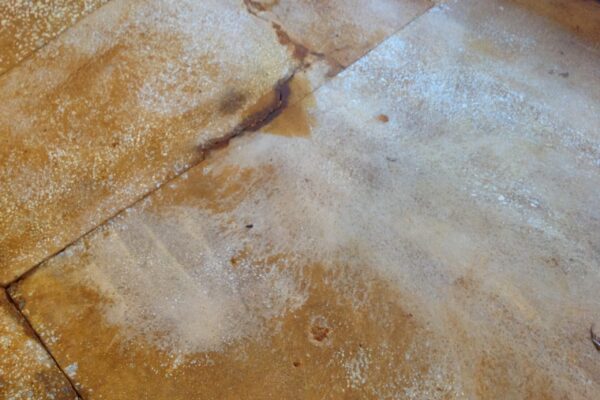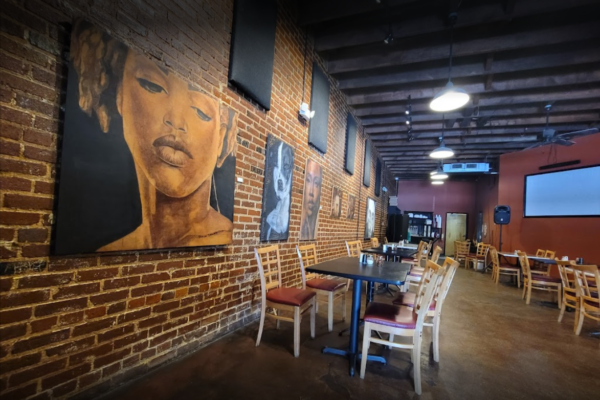 Acid staining concrete floors is one of our most common DIY projects but when older concrete is involved, surface preparation and careful planning are the key to success.
Mill House Pizza in Greenwood, SC contacted us about staining their concrete floors. Because they own a pizzeria, they wanted something with "old world colors and style." A little character was just fine but the concrete in this building was at least 30 years old and they had no knowledge of the floor's history.
Sounds like a challenge for Direct Colors to me. Here's how it was done.
Step 1: Carefully Evaluate the Floor
Our Concrete Acid Stain How-to Guide states, "For older, excessively power-washed, or mechanically-profiled concrete, the surface must be completely intact with no exposed aggregate or sand particles. Concrete acid stain does not stain rocks, sand or aggregate. Exposed aggregate or otherwise depleted concrete may cause the acid stain to take irregularly, react weakly or produce a color inconsistent with the acid stain color chart."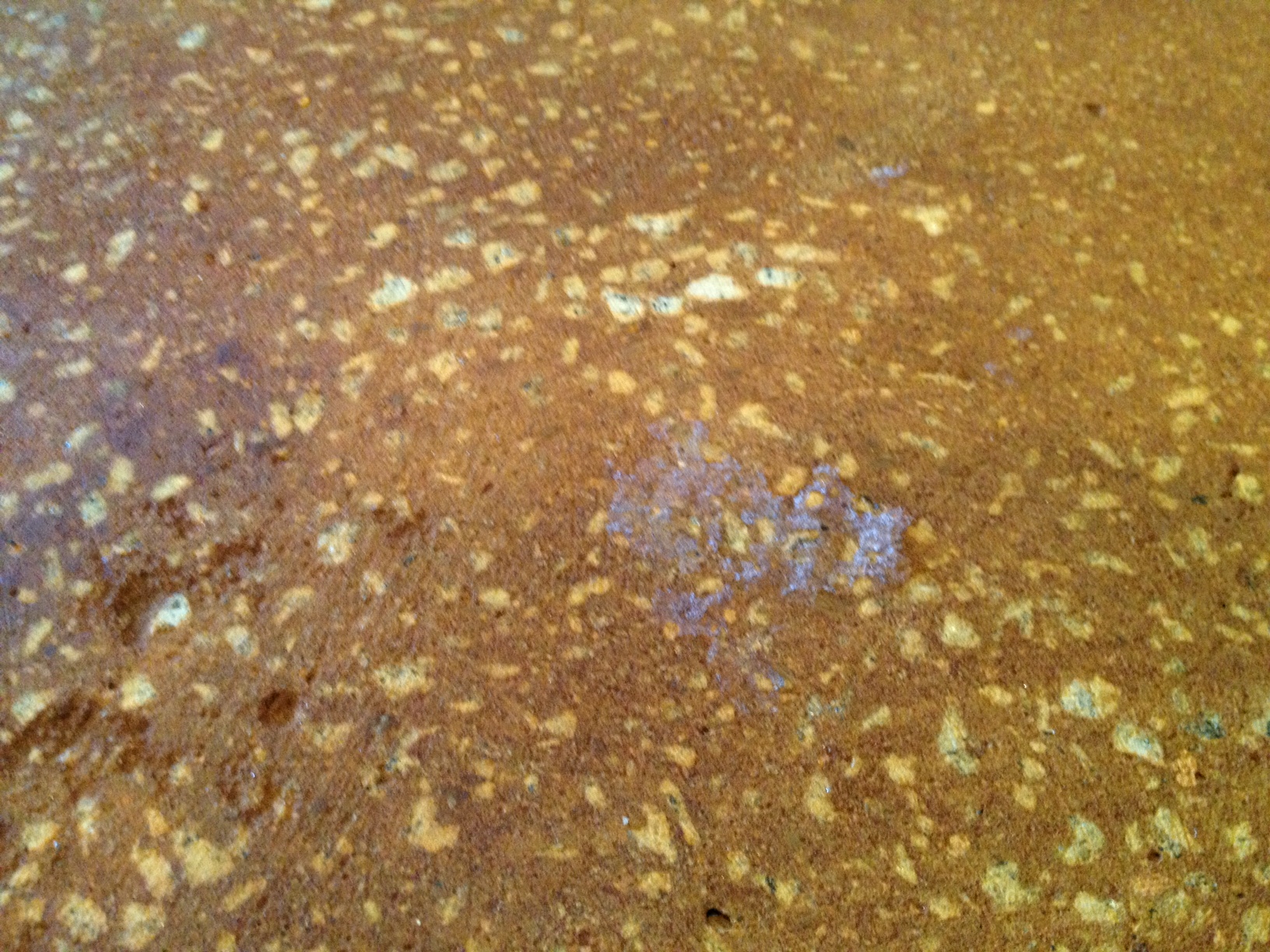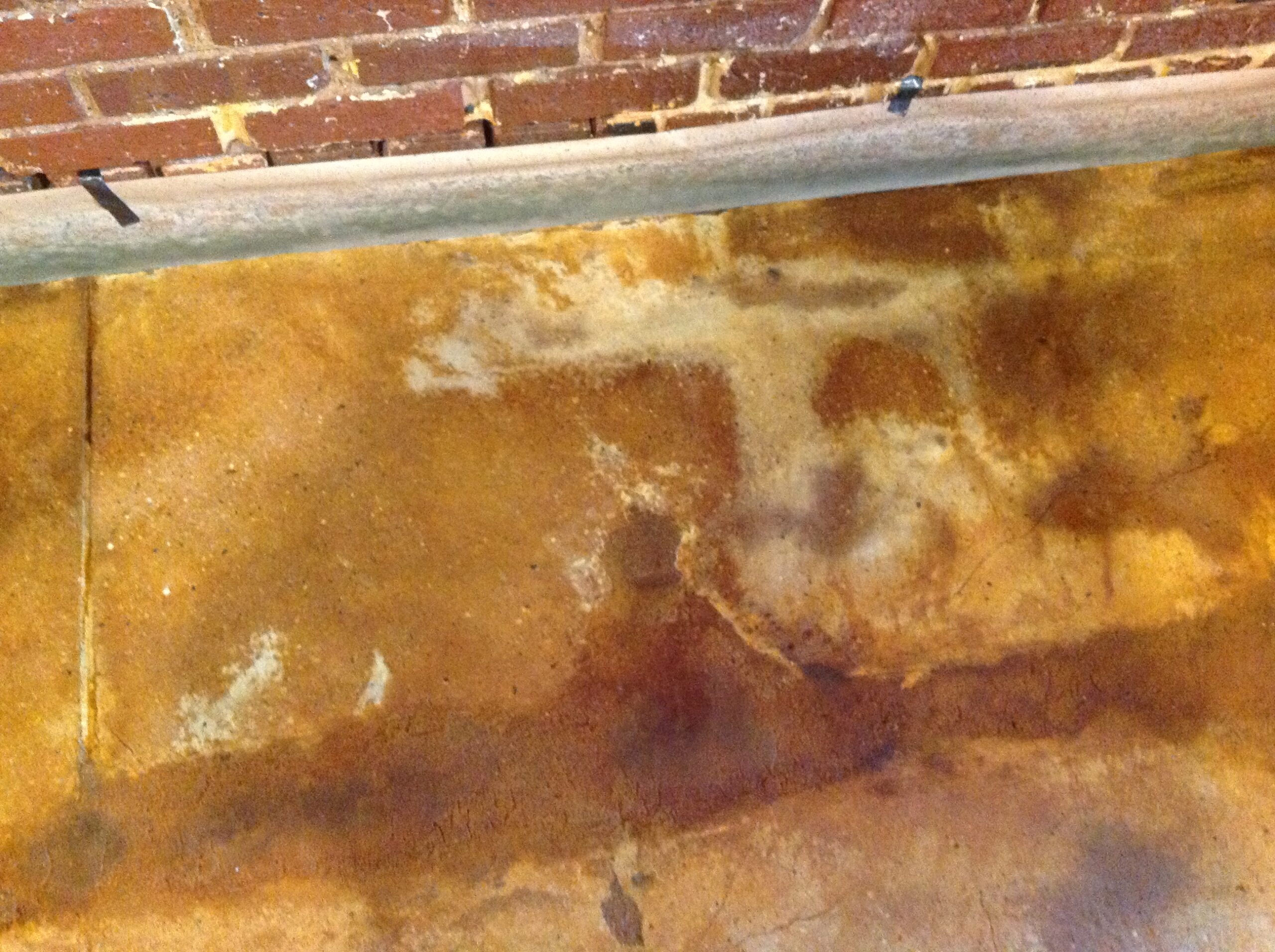 Older concrete will often have areas of exposed sand and aggregate. While that doesn't mean that the concrete can't be acid stained, keep in mind the color may be different than you expect, and the concrete may stain irregularly if at all.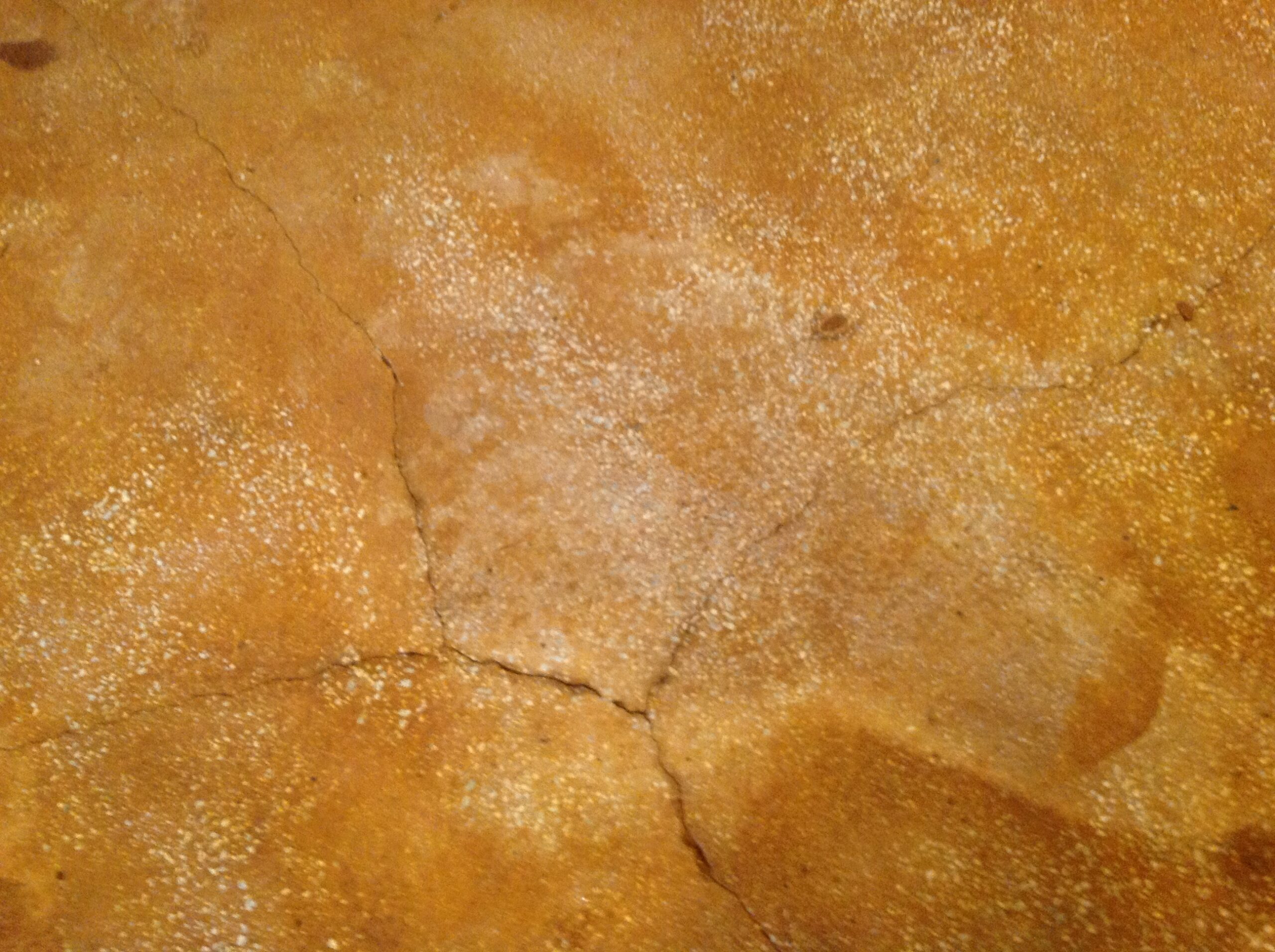 Step 2: Prep the Floor… No Really
Older concrete will likely require grinding to be properly prepared for acid staining. When you don't know the history of a floor, grinding will remove the very top layer of the concrete to expose the fresh concrete underneath.
Avoid exposing sand or aggregate in this process by profiling the floor to only a level 1 or 2 with the machine. Concrete grinders can be rented from equipment rental or janitorial supply companies. Wash the surface thoroughly with a concrete degreaser and water solution to remove residue and rinse before staining.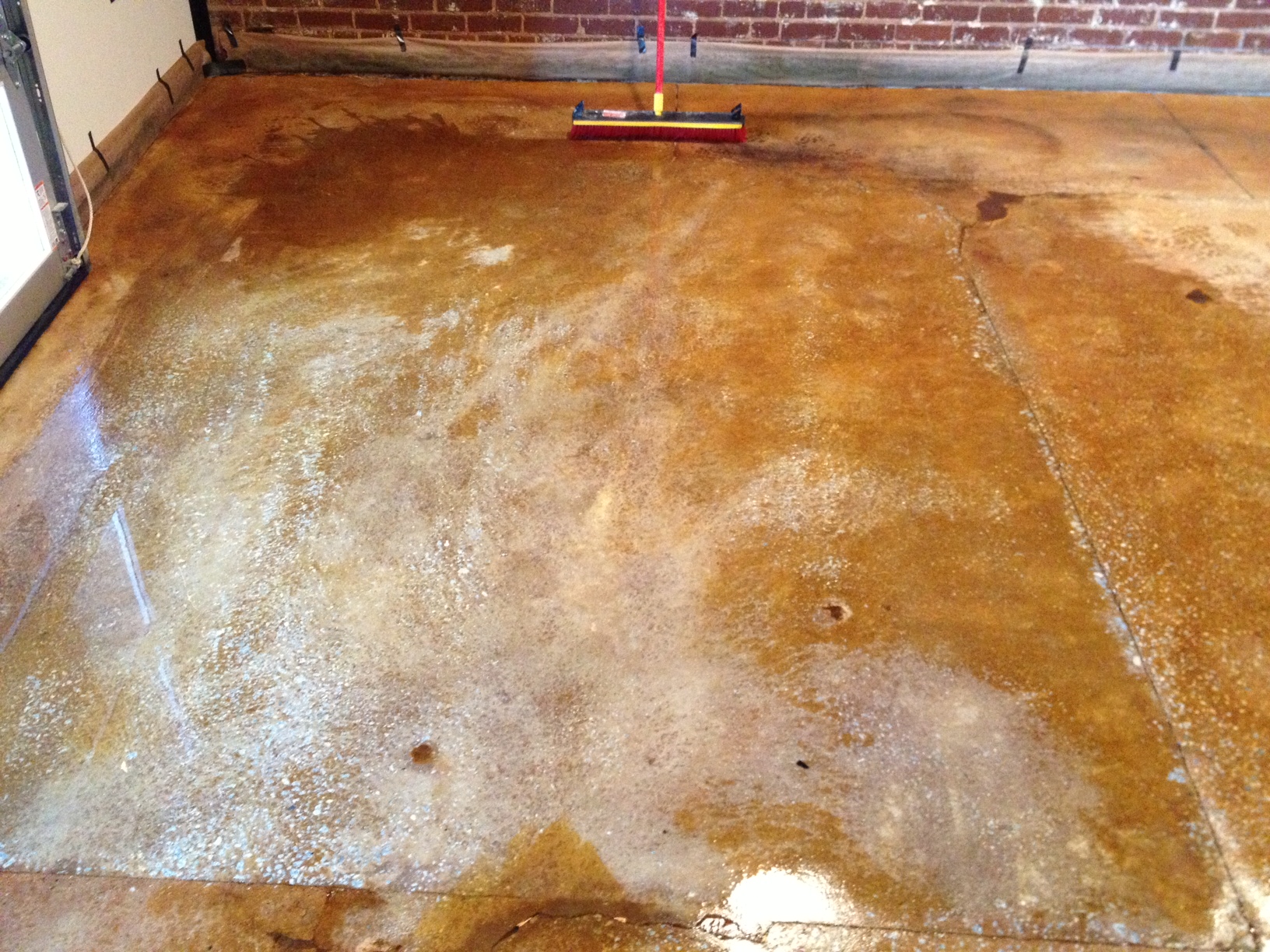 Step 3: Over-Estimate Product
Older, hand-finished concrete tends to be more porous than modern machine-troweled surfaces. Purchase one or two additional gallons of both concrete sealer and acid stain because the concrete will "drink it up."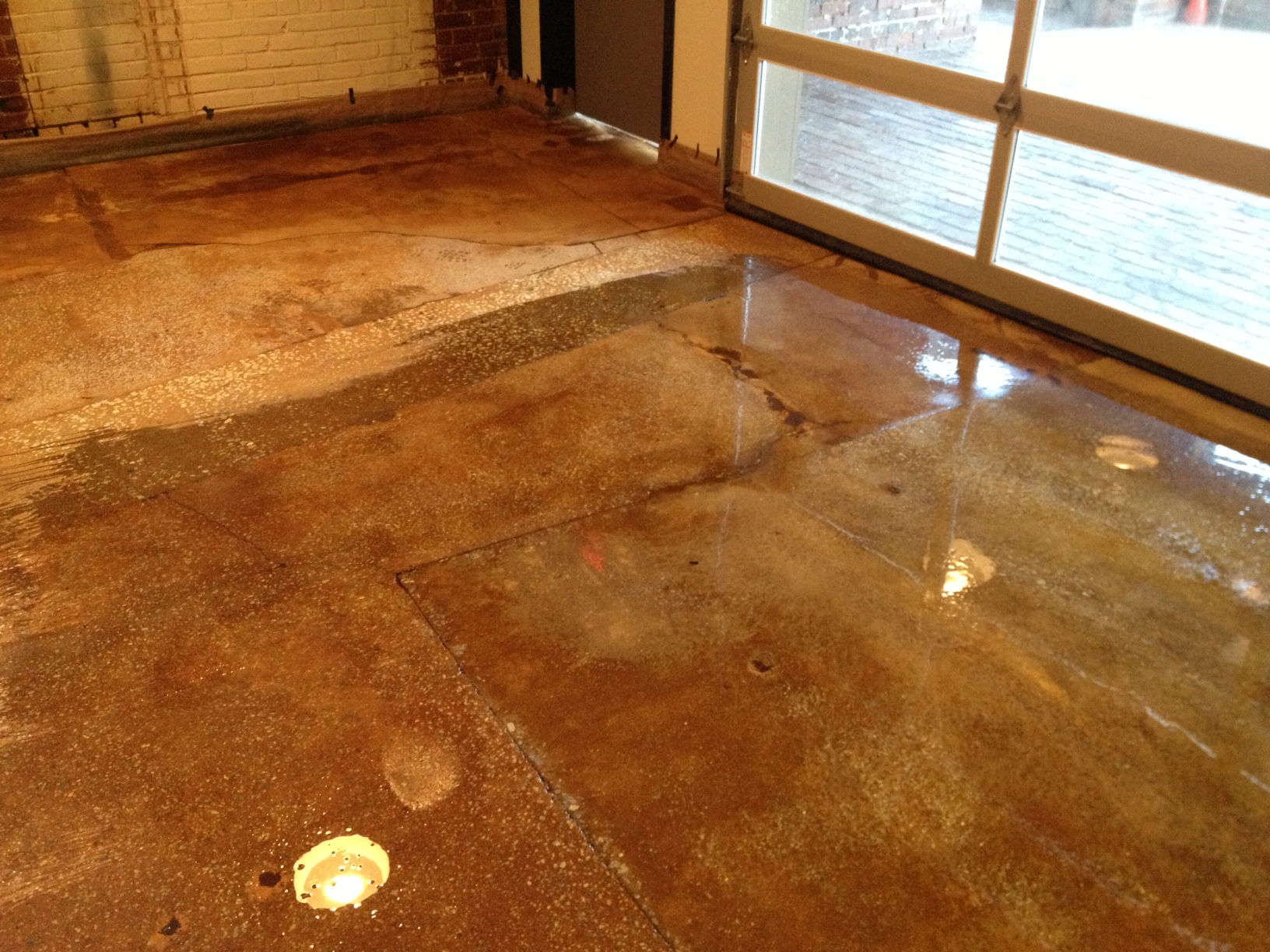 Step 4: Acid Staining — Maximum Time on the Concrete
Most of our stains require at least four hours on the concrete to develop a full, rich color. For older concrete, apply two saturating acid stain coats and allow to process overnight or at least 12 hours.
Remember to always evaluate your acid-stained floor when wet, not dry. Water gives a closer approximation of the true color when sealed. If you still have problem areas that are either too light or haven't taken the stain at all, they can be fixed with our liquid colored Antiquing Stain, Vibrance Dye or  EasyTint.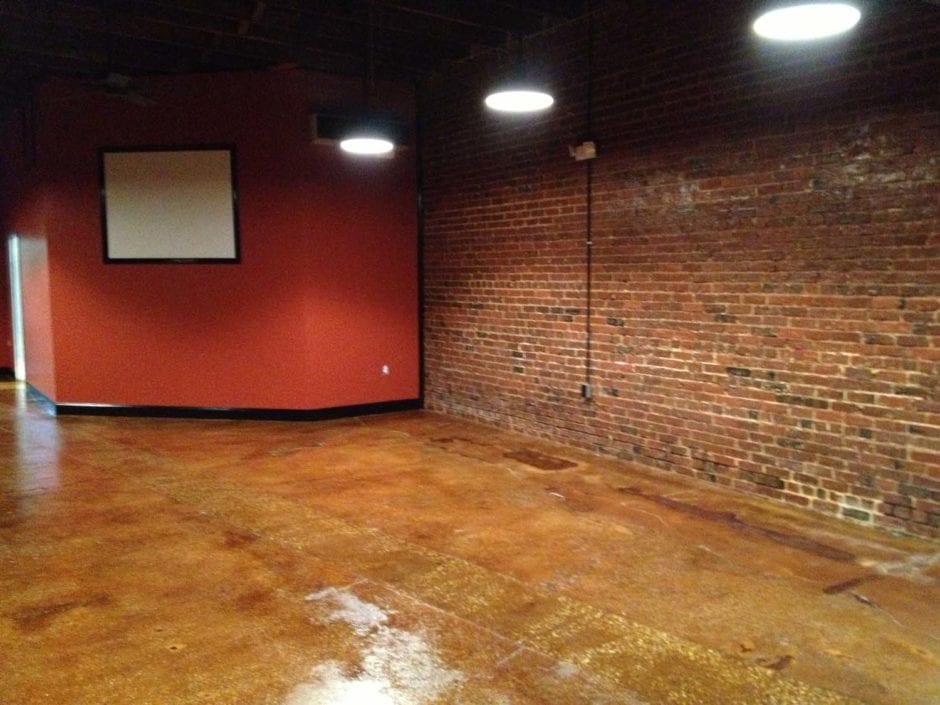 Step 5: Problem Areas Can Be Fixed
Older concrete will often have areas that don't take the stain well. More times than not, it's due to exposed aggregate and sand in the surface that cannot be stained but sometimes it's caused by the concrete being previously treated with a chemical or contaminants still lingering in the surface.
Use Antiquing Stain to blend lighter areas in with the color around it or accent the floor with Vibrance Dye to cover larger, more apparent areas. EasyTint  can also be used to create a more uniform color on floors where acid stain has taken sporadically.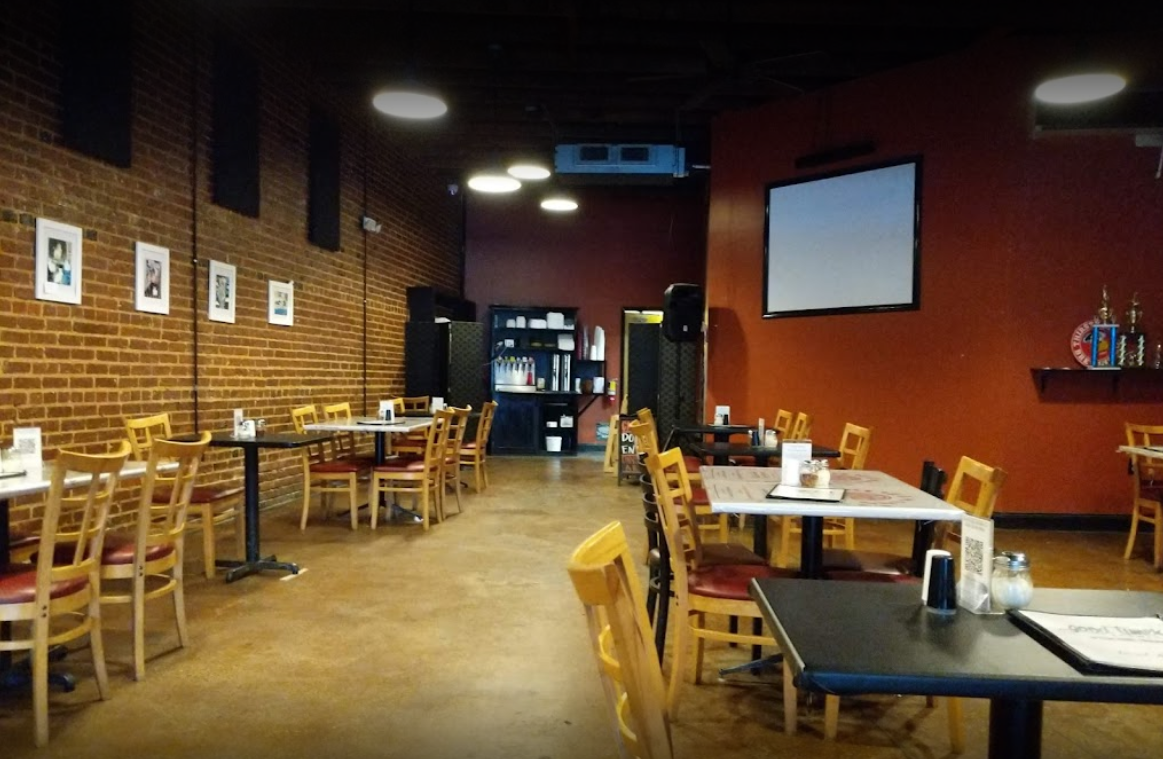 "Finally! We're very happy with the result. You and your staff were awesome."
— G. Bonaca, Mill House Pizza.