Fun DIY: Revive Your Outdoor Space with Antiquing™ Stamped Concrete Stain
by Justin Richardson
Ever wondered how to infuse some personality into your stamped concrete surfaces without breaking a sweat or the bank? Well, look no further! With the magic of Antiquing™ Stain, you can turn your driveway, patio, pool deck, or any other outdoor surface into a vibrant piece of art. And guess what? It's a super fun and easy DIY project!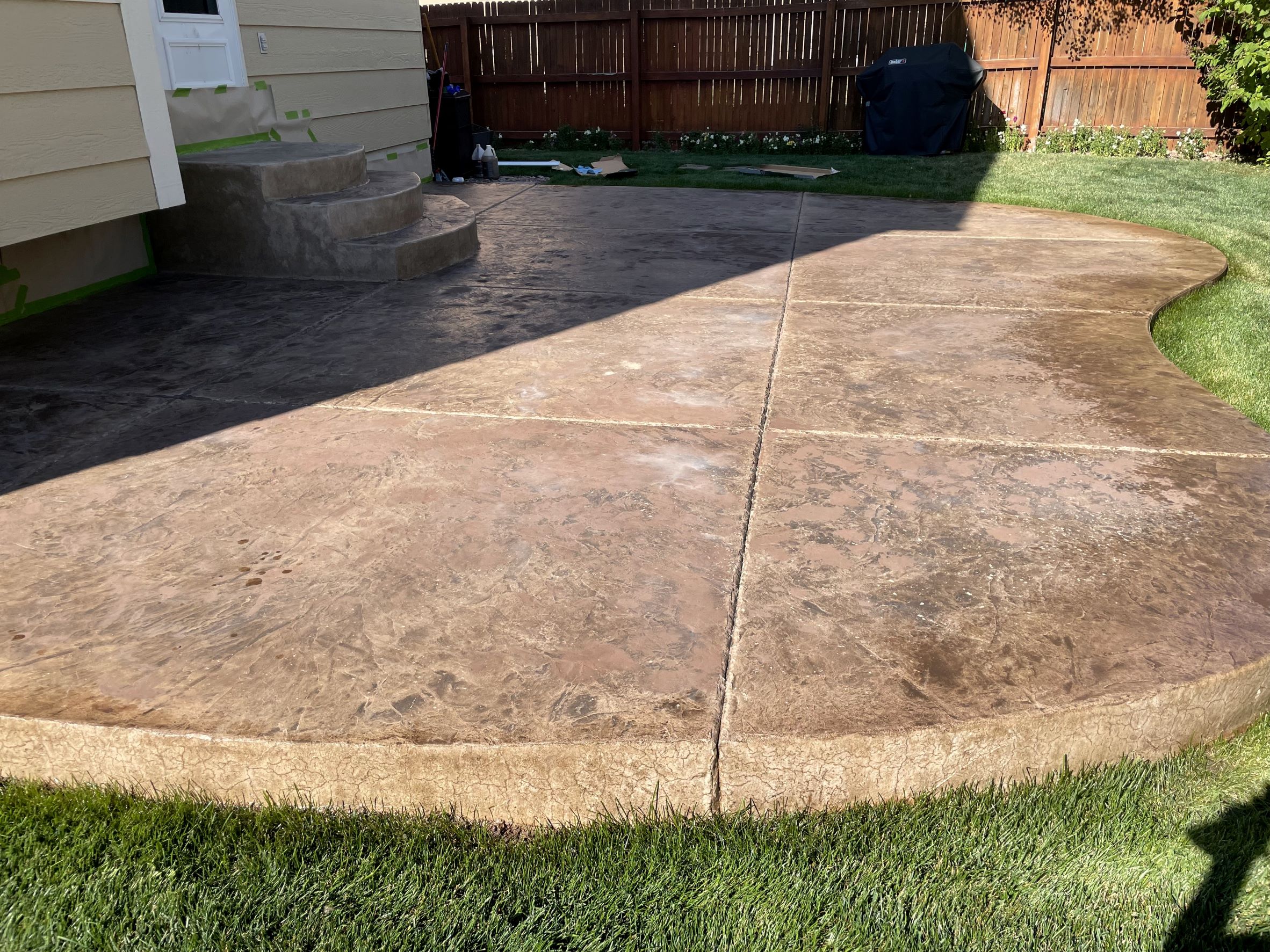 Antiquing™ Stain: The Stamped Concrete Stain Hero
Antiquing™ Stain is a wonder-worker, reviving and adding color to any outdoor stamped concrete surface. It's user-friendly and gives you full control over color depth and intensity. For inspiration, you can check out our "Stained Stamped Concrete DIY Gallery" for completed projects from our satisfied customers!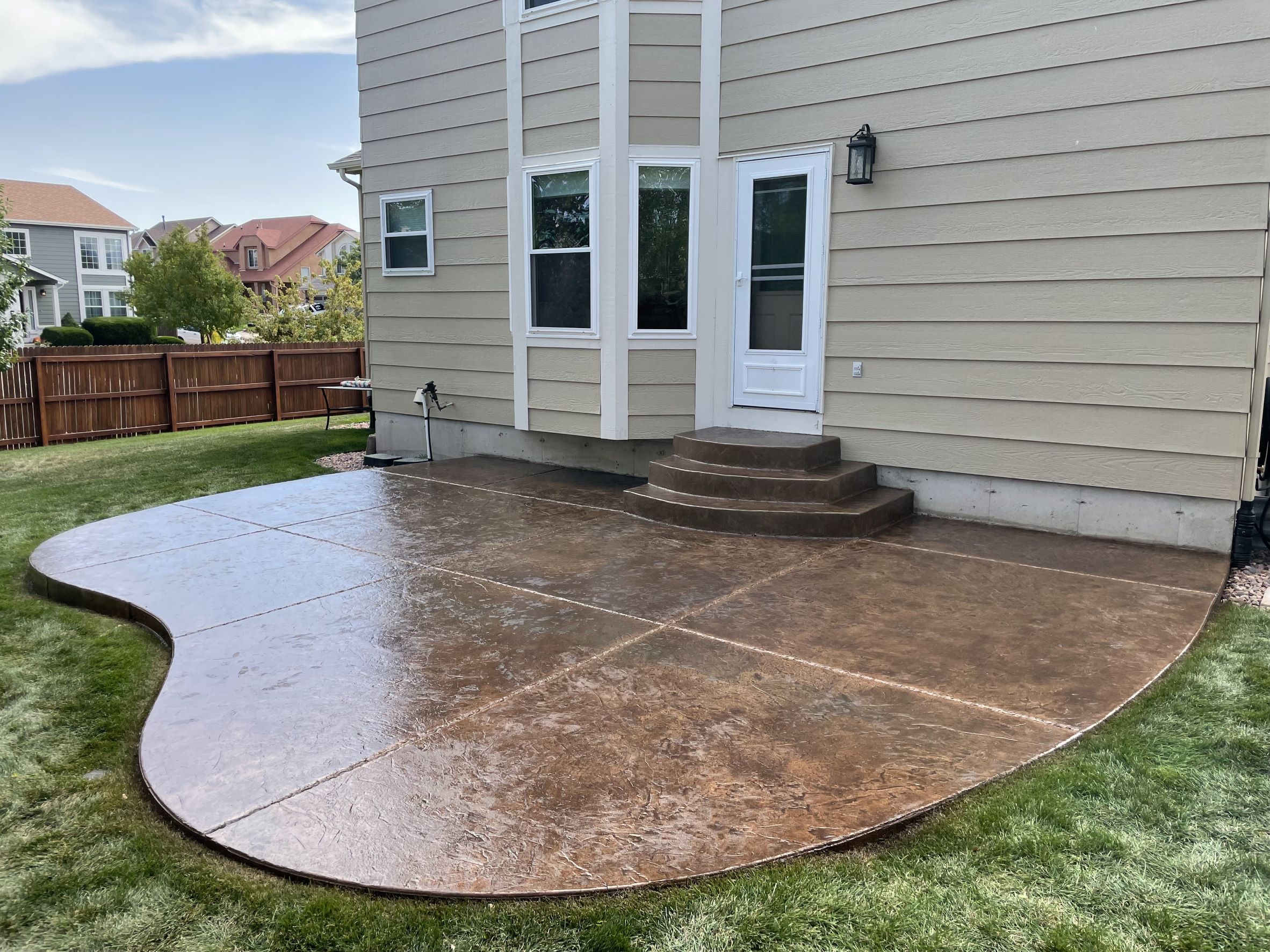 One of the best parts? The color shading control is totally up to you. The more an area is saturated with the coloring liquid, the more pigmented it becomes, meaning you can play around and have full control of your color project. Antiquing™ Stain from Direct Colors is available in over 30 colors, giving you an almost endless range of options to perfectly match your style.
Your Antiquing™ Adventure: A Step-by-Step Guide
Step 1: Set the Stage
Choose your favorite Antiquing™ Stain color. Remember, the Antiquing™ Stain is not just a product, it's a journey! Be sure you're in love with your choice of color before starting the adventure.
Next, it's crucial to conduct a color test in a discreet corner. Remember that the true personality of your chosen color only comes to life once it's sealed. If the color isn't quite hitting the mark, don't worry! You can easily scrub it off using Xylene and try a new shade. This test ensures that you are utterly smitten with your color choice before you take it to the main stage.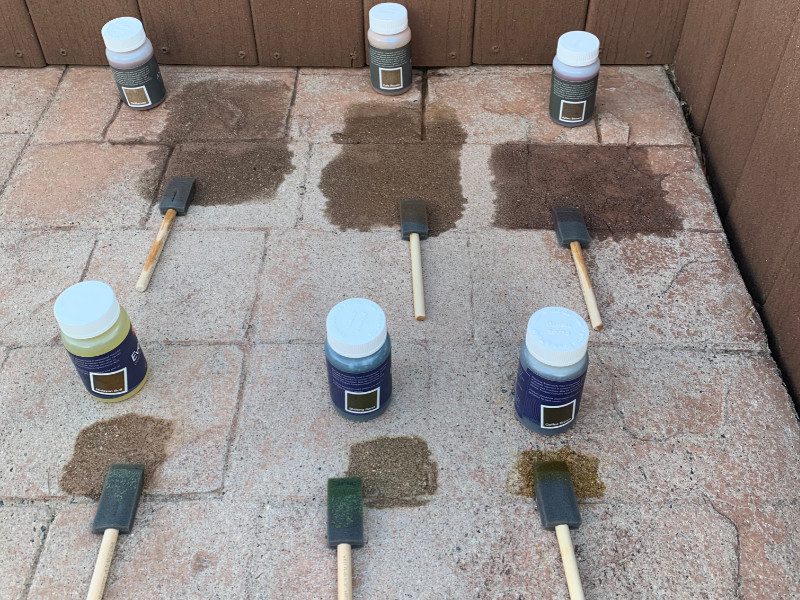 You have your color, your stage is set, and it's time to roll!
Step 2: Apply Antiquing™ Stain
Grab your pump-up sprayer and load it with the Antiquing™ Stain. Remember, this is a crucial point: always remove all filters from your pump sprayer before adding the stain. This way, we can avoid any unwanted clogs and ensure a smooth application.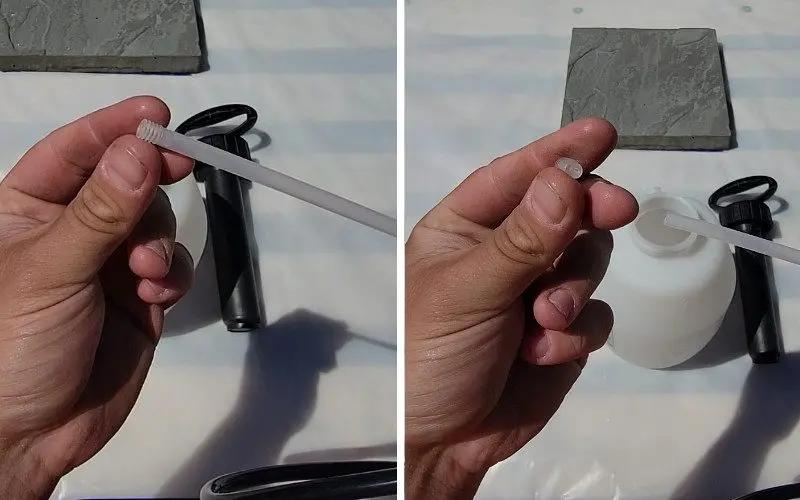 Now shake or stir that sprayer! The Antiquing™ Stain contains a dispersant to reduce clumping, but the pigment can settle at the bottom if left undisturbed. Keep shaking your sprayer regularly throughout the process.
Spray the stain evenly onto your surface. If you're working on a textured surface, the stain will naturally flow into the crevices and indentations.
Don't be shy to use multiple colors on different areas of the concrete to create patterns or designs. Just ensure the first color is fully dry before moving to the next. Allow the final coat of Antiquing™ Stain to dry for at least 5-6 hours, depending on weather conditions.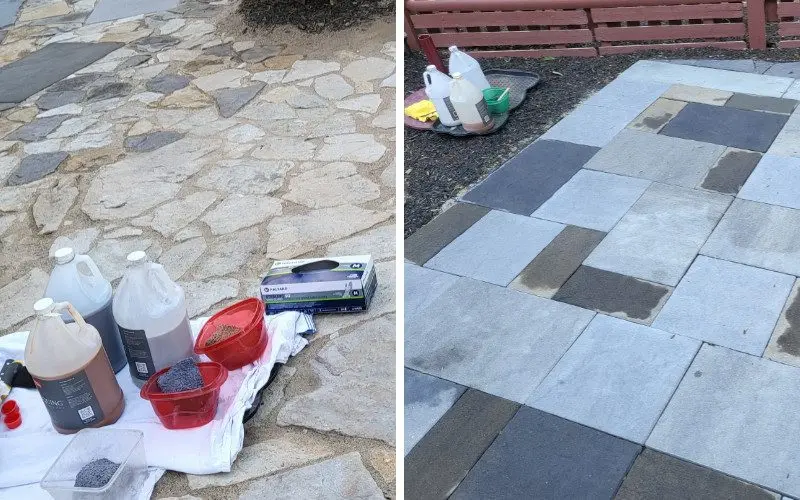 Step 3: Seal the Deal
Once your Antiquing™ Stain is completely dry, it's time to lock it in with a sealer. Sealing is crucial as it protects the underlying coloring and ensures that your art stays vibrant for a long time.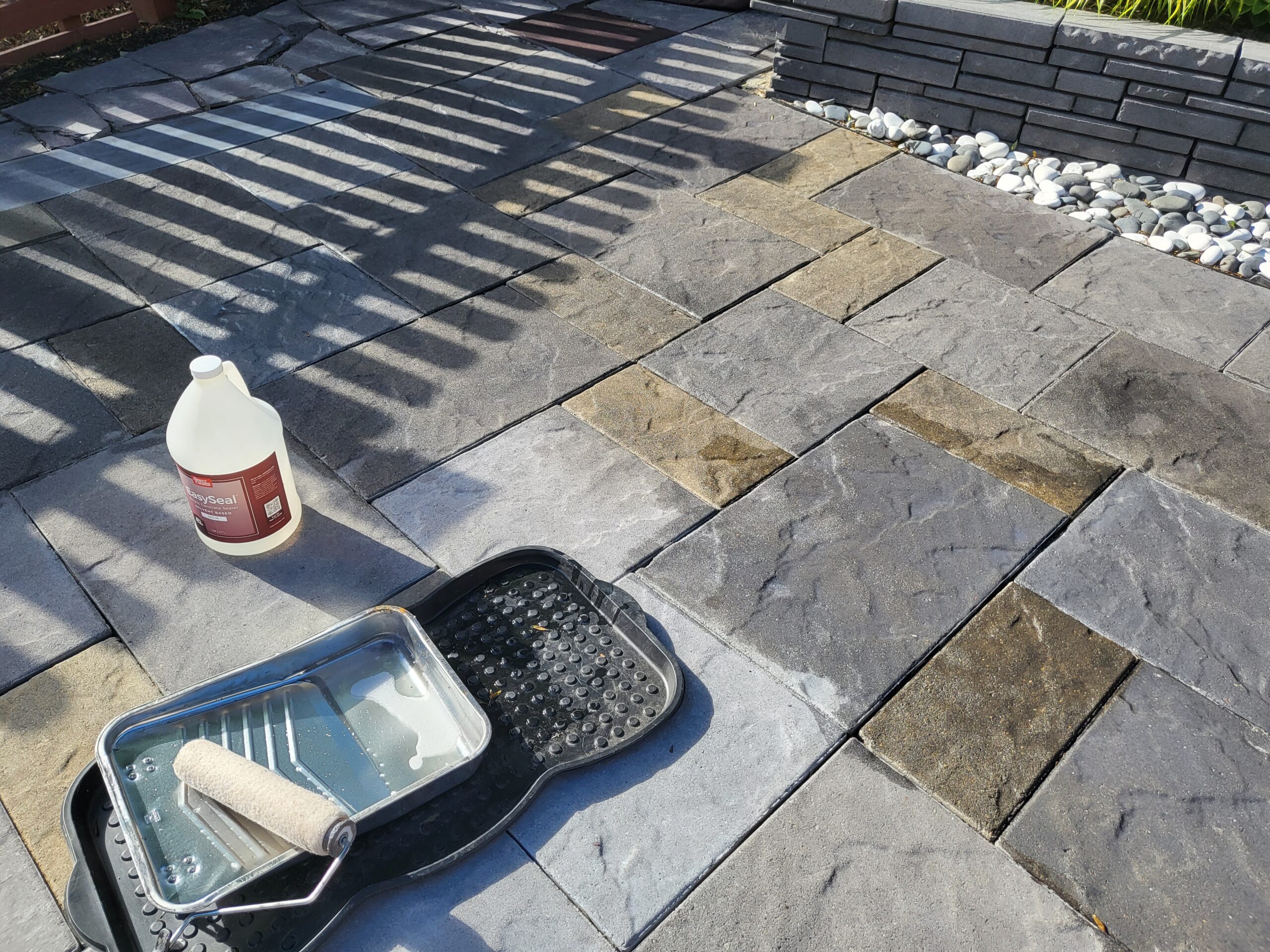 We recommend a 25% or more acrylic content sealer such as EasySeal™ for the best results with Antiquing™ Stain. Apply your sealer either by spraying it on or using a short-napped roller.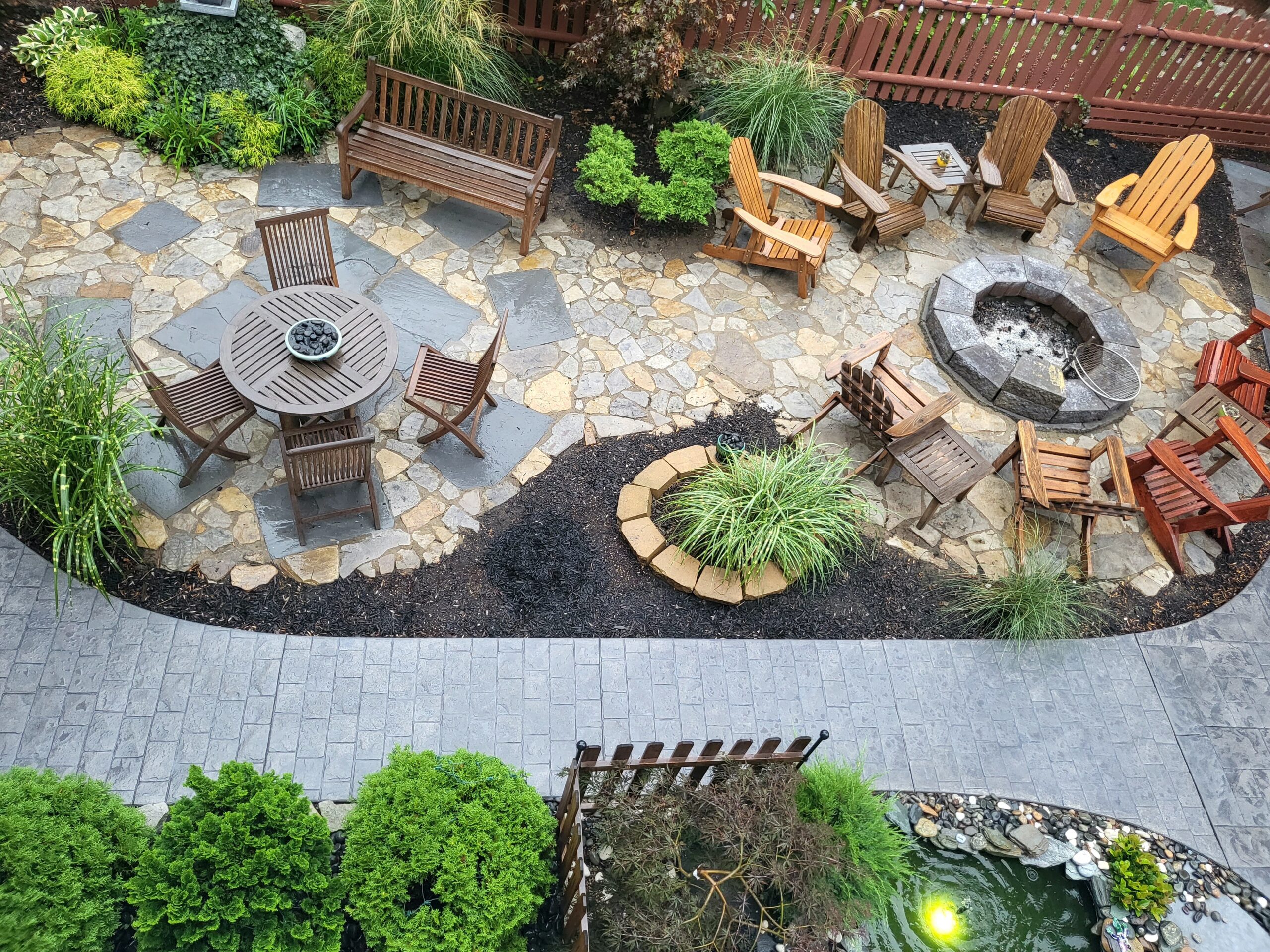 Remember to apply the sealer carefully, giving it plenty of time to dry. Depending on exposure to sun and general weather conditions, a top-quality acrylic sealer will last 2-3 years.
Your DIY adventure doesn't end here. You've got a brand-new, vivid outdoor surface to enjoy and show off. Congratulations on adding a splash of color to your outdoor space!
Ready for your next project? Maybe a pool deck or a footpath? Antiquing™ Stain is versatile and suitable for various applications. So, keep exploring and creating your personalized spaces.
Wrapping It Up
Antiquing™ Stain is an affordable, user-friendly, and versatile product that will infuse your concrete surfaces with new life. Don't wait to explore the world of colors with Direct Colors' premium Antiquing™ Stain.
Still not ready for a full-scale project? Try our Antiquing™ Trial Kit first. You'll get hands-on experience with Antiquing™ Stain and fall in love with the transformation process.
So, what are you waiting for? Unleash your creativity and bring your vision to life with Antiquing™ Stain.