Stamped, Acid Stained Concrete Patios and Walkways
Unique Outdoor Concrete Look with Acid Stain Colors
Homeowner, Frank Turner, wanted to create a beautiful garden in his backyard and highlight his business' specialty – stamped decorative concrete.  "At the time [2003], very few people in Oklahoma had stamped and stained concrete around their homes.  In fact, my wife was a little worried about how it would look in the end. As you can see, the walkways, patios and driveway turned out great."
Mr. Turner applied Direct Colors Complete Gray Overlay to an existing driveway and two patios.  After using a gauge rake to assure a uniform thickness, the surface was lightly troweled in preparation for stamping.  An Ashler Slate stamp was used for the driveway and patios while a Random Stone pattern was selected for the garden walkways. "The driveway was 1650 sq. ft. and the patios about 1000 sq. ft. We used five stamps and one floppy for the driveway although I would have preferred to have seven.  Both the driveway and the patios took us about 12 hours to stamp."  The overlay was given approximately 10 -15 days to set up before staining.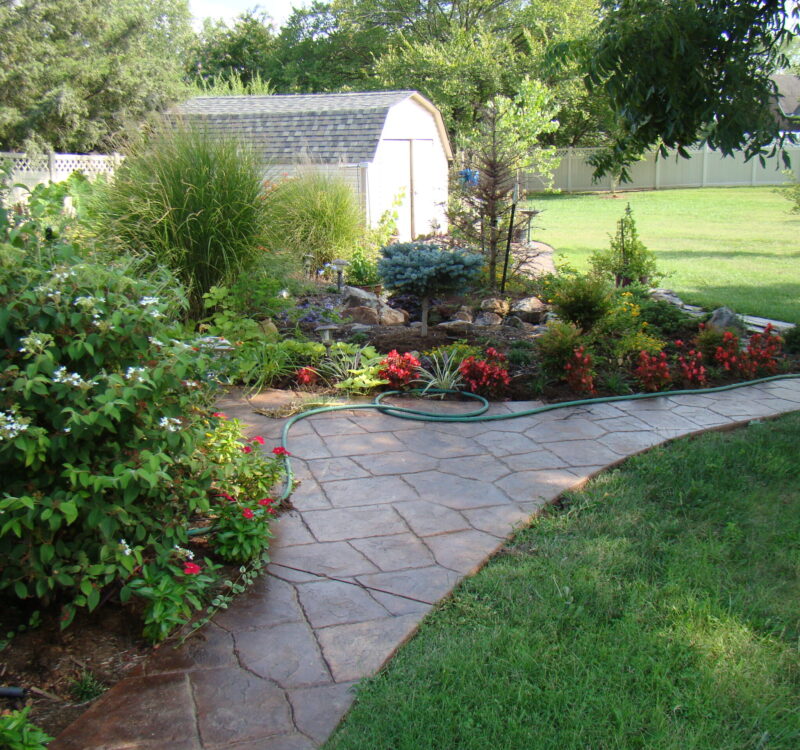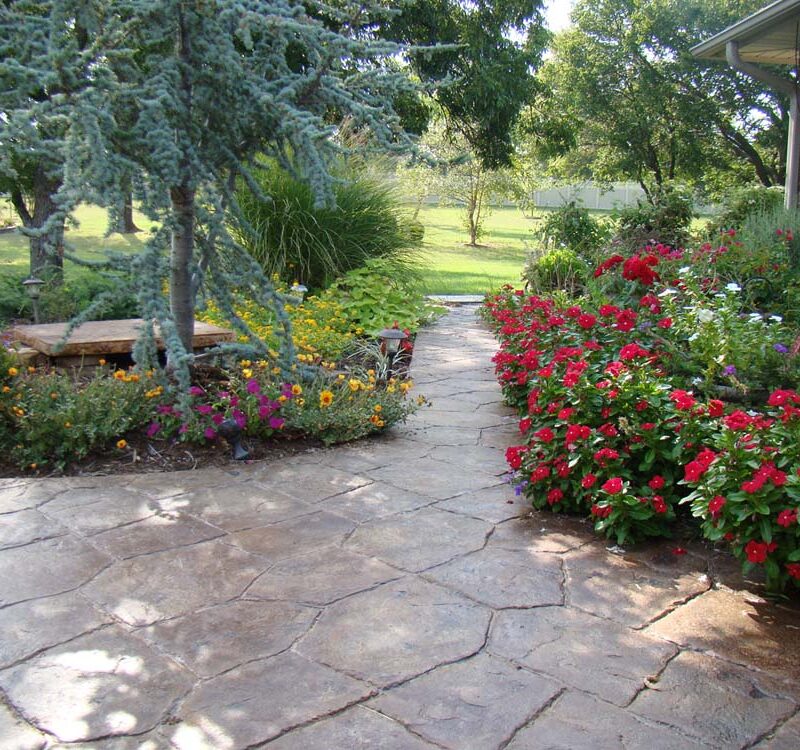 The walkways were formed, poured and stamped across the backyard and around the gardens. "We used three stamps and a floppy to complete the walkways. Fortunately, this process only took six hours to finish. August tends to be pretty hot in Oklahoma."  The walkways were given a full month to cure before acid staining.
"We used Direct Colors English Red Acid Stain for the entire 3450 square feet.  We left the stain on overnight to get a deep red color on the surface. We were very pleased with the outcome."  The Turners' used just over 17 gallons of stain for their project.  The amount of stain needed will vary from project to project depending on the condition and age of the concrete.
"Because this was an outdoor slab and we didn't want a glossy finish, my wife and I opted for the solvent-based satin finish Acrylic Sealer. This sealer has fewer solids and is generally less slippery when wet which is always a concern for outdoor concrete." Approximately the same amount of sealer as acid stain was used to seal the surfaces.
"I knew when a kid leaned out the window of the school bus and said he loved our driveway, we were on to something.  Staining your outdoor concrete is a relatively easy, inexpensive option to make your home really stand out."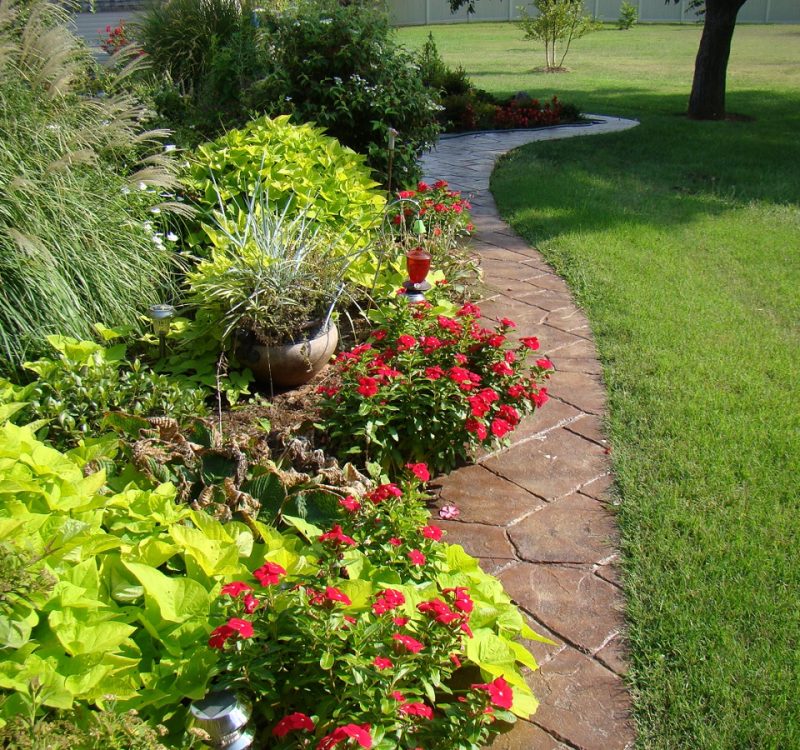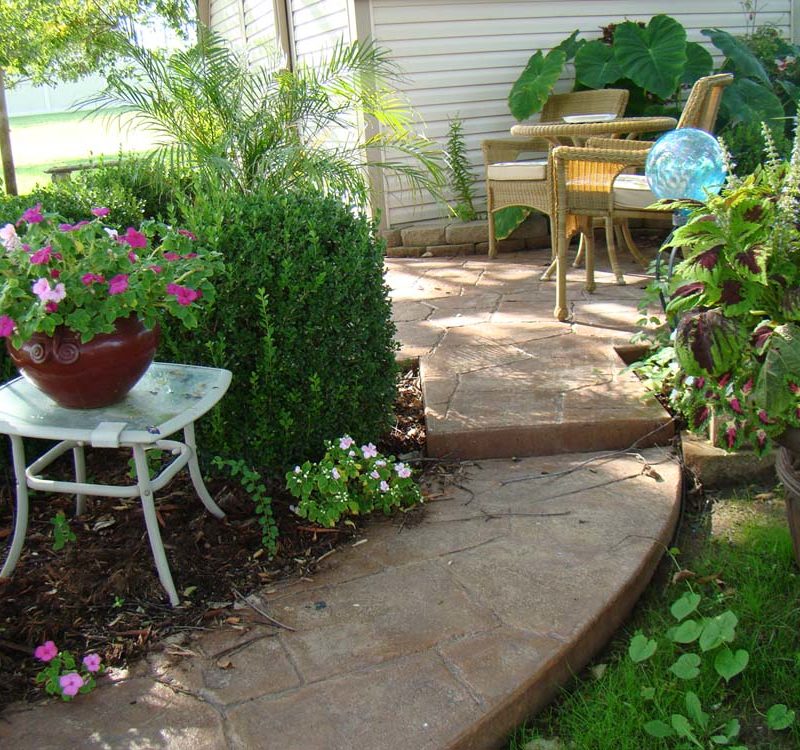 Restore Faded Stamped Concrete Patios with Antiquing Stains
Faded concrete color results either from environmental exposure, or from failure to test and accurately assess existing surface conditions. Luckily, not all concrete color is permanent—recolor faded stamped concrete with Direct Colors outdoor stain Antiquing Stain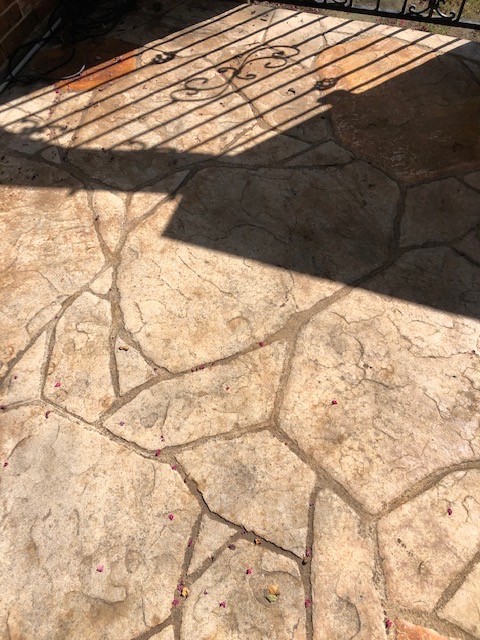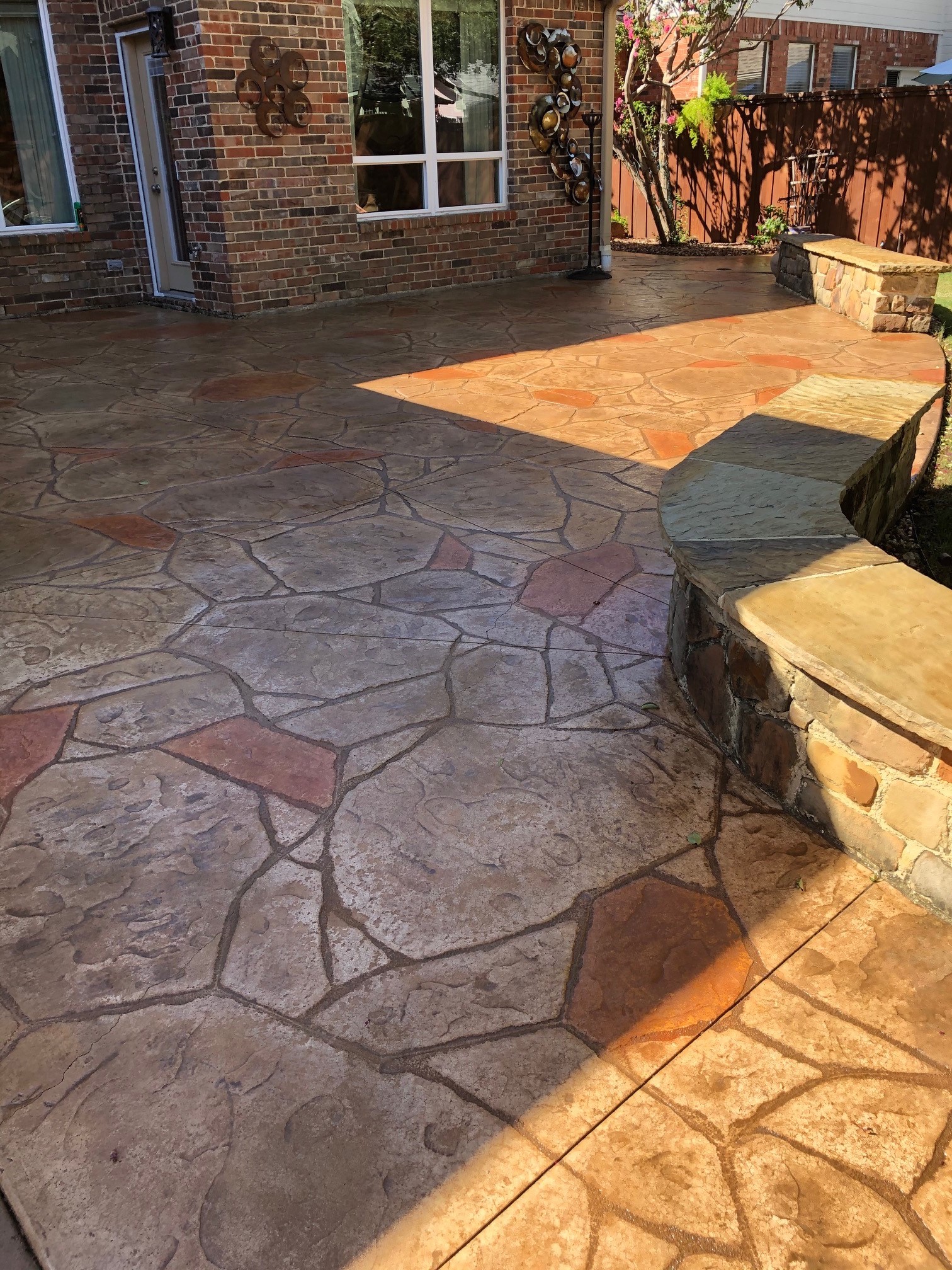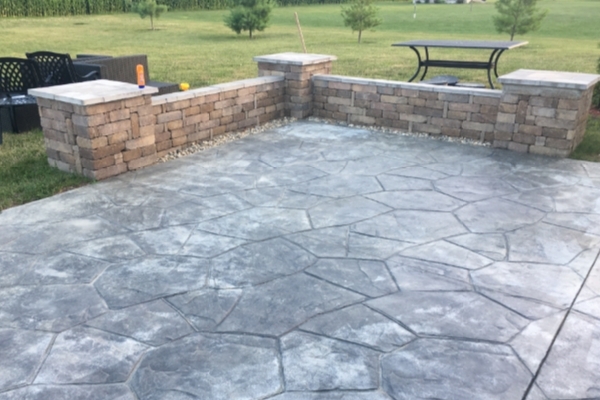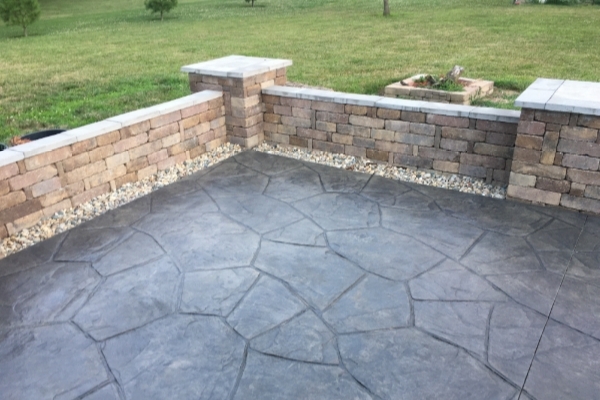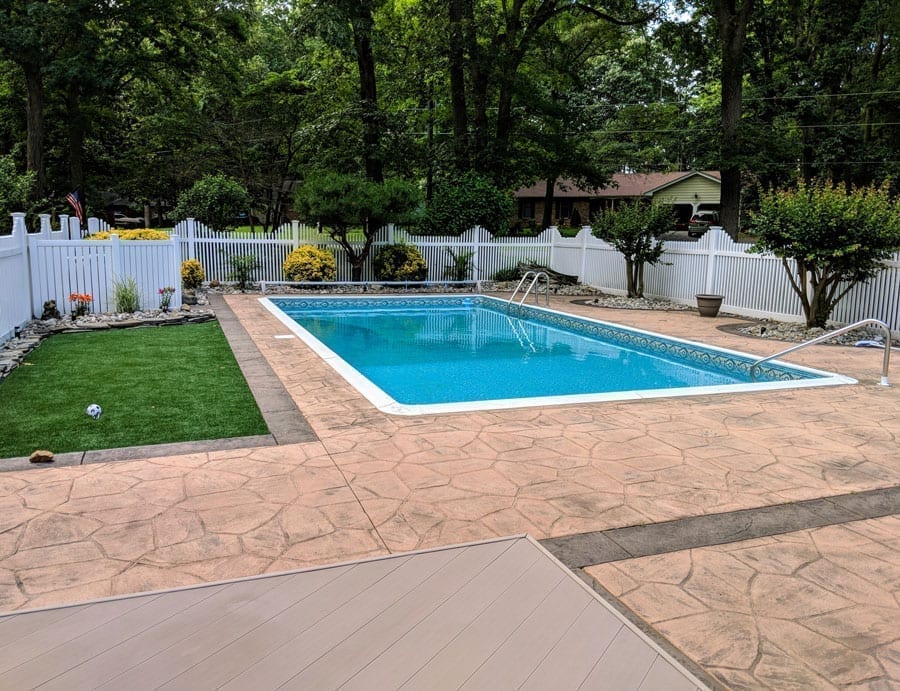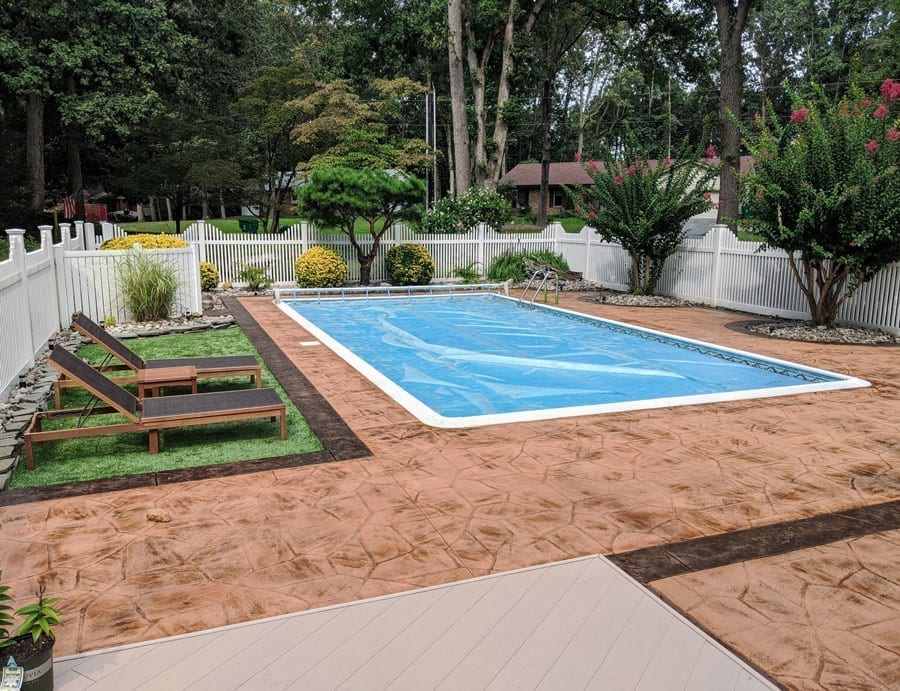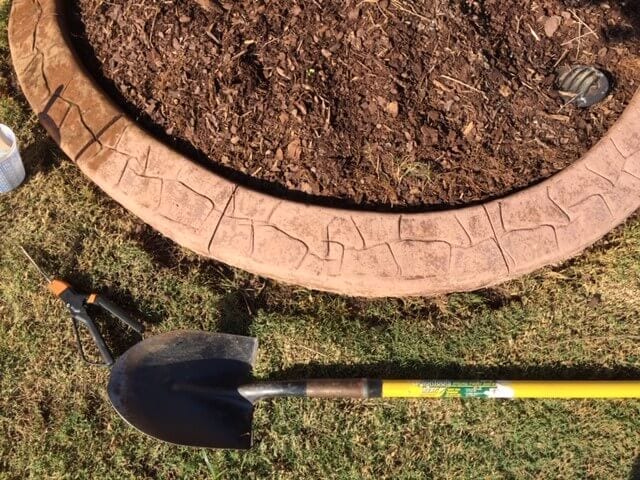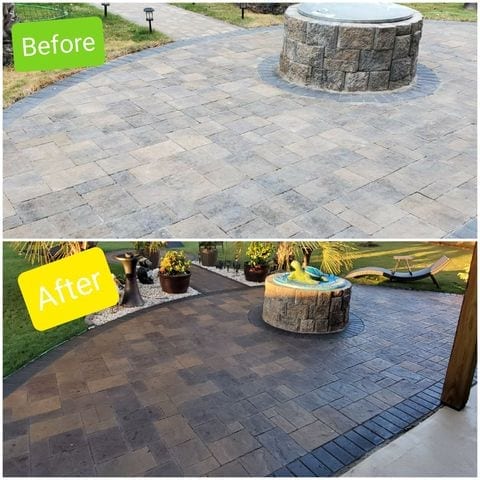 You've probably looked out at your old faded outdoor concrete and dreamed of what you and your friends would look like sitting on your patio. Maybe there's a fire pit, a big table, or even a gazebo. Imaginations run wild.