Charcoal Dye Concrete Staining Ideas
Discover Charcoal Vibrance Dye projects and uncover your potential with Direct Colors premium products, DIY guides & how to content. Browse today, begin tomorrow
Chill Zone, Courtesy Of Concrete Dye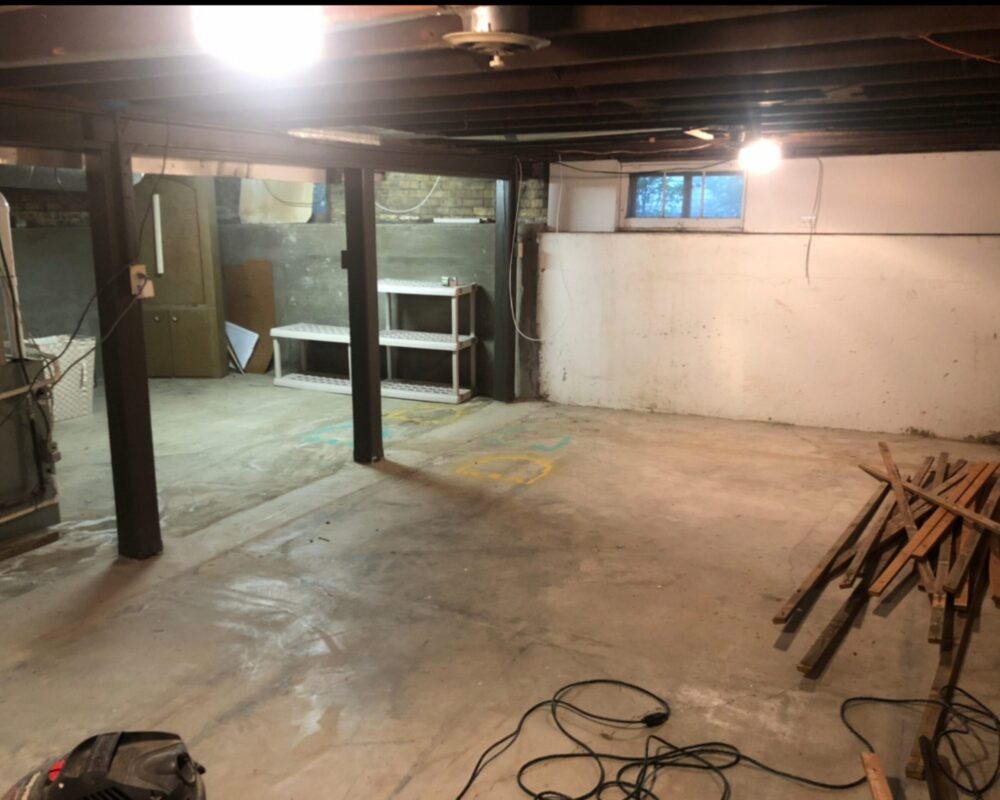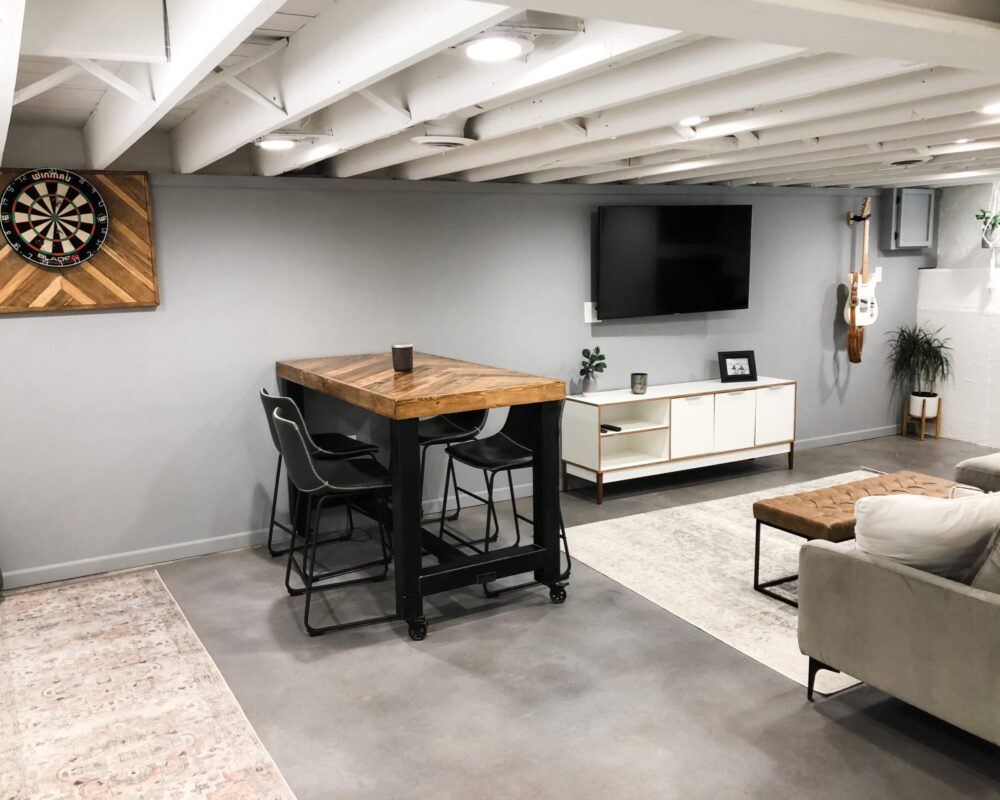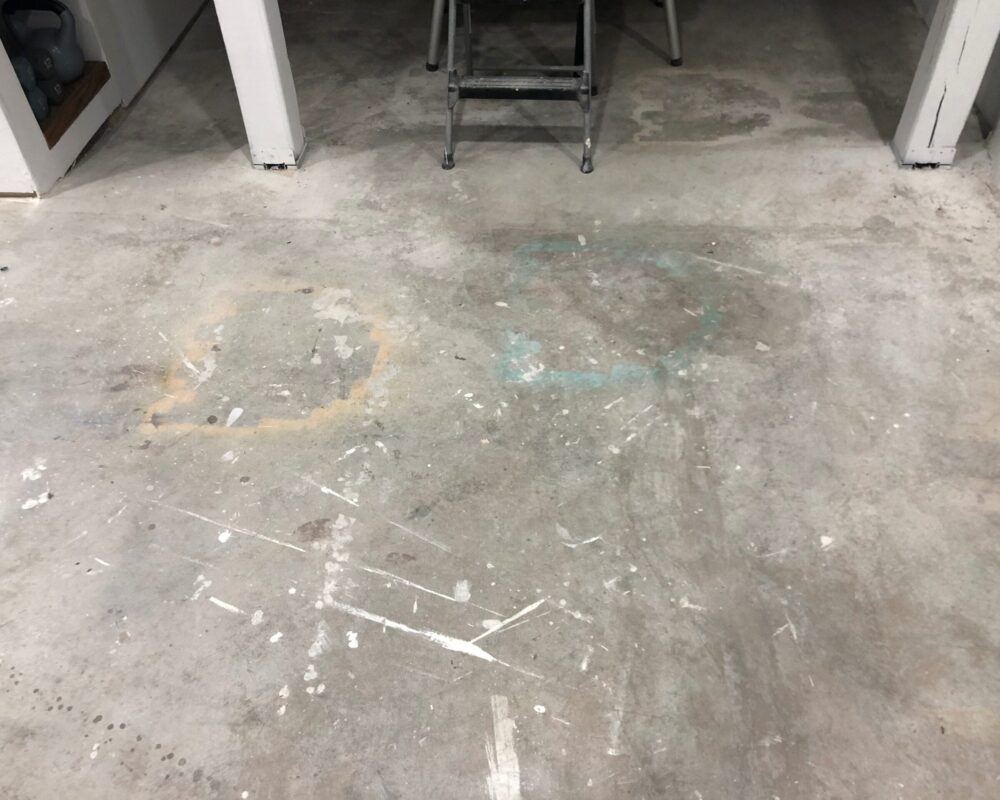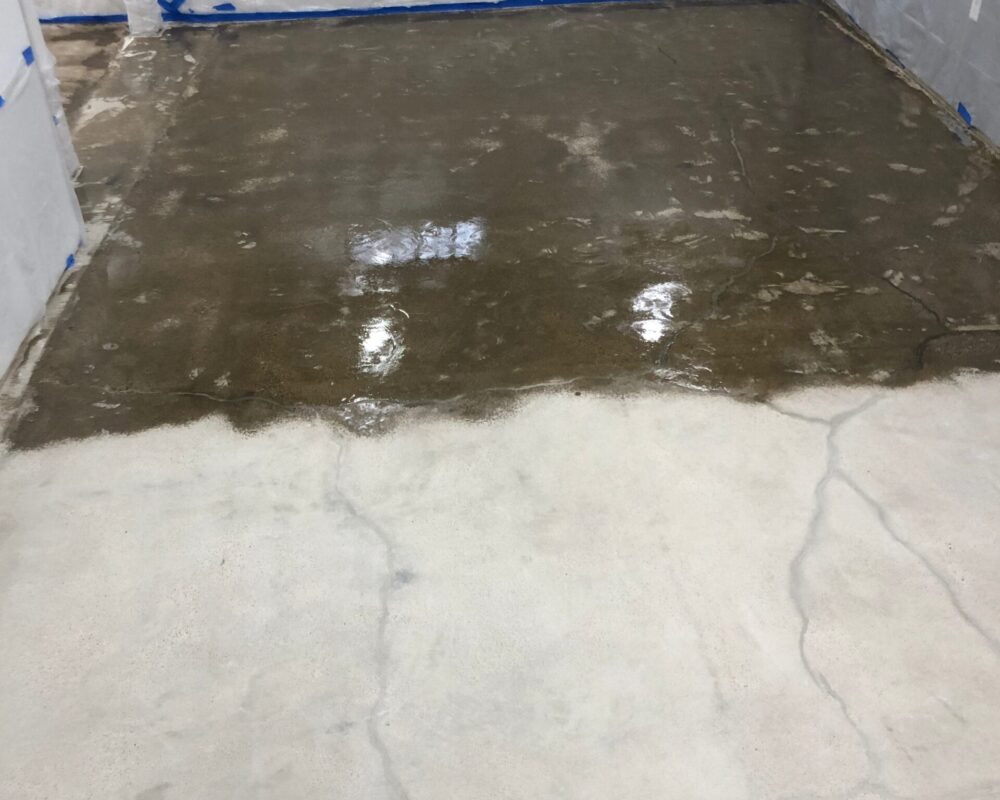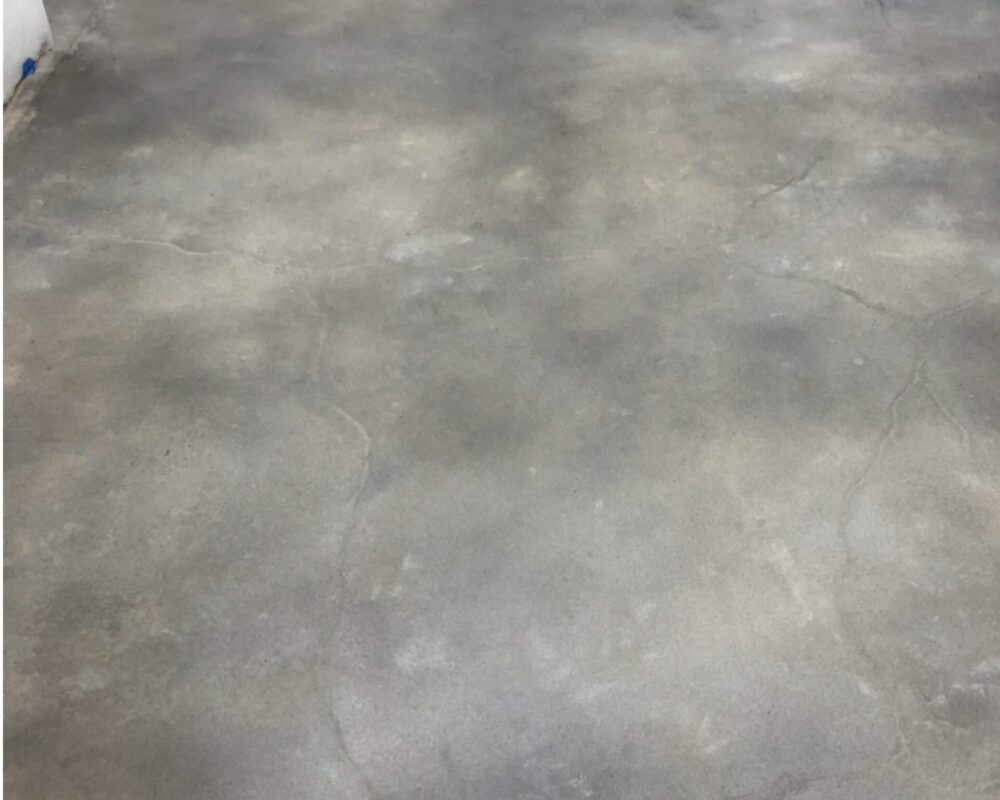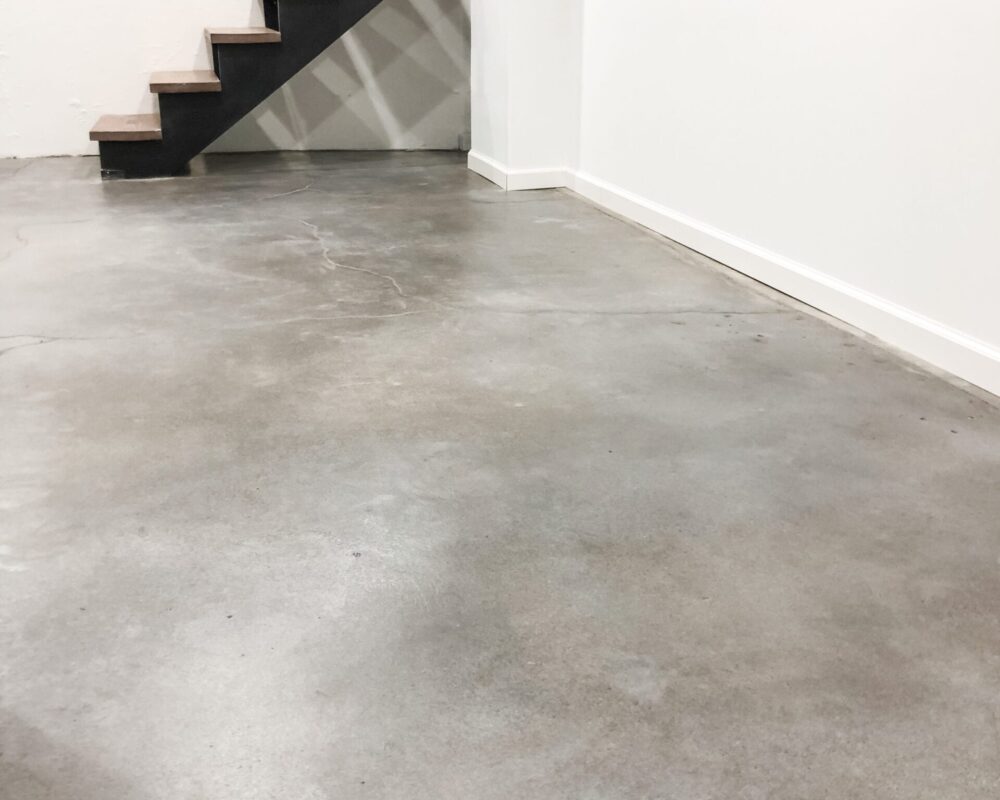 Industrial Chic Concrete Floor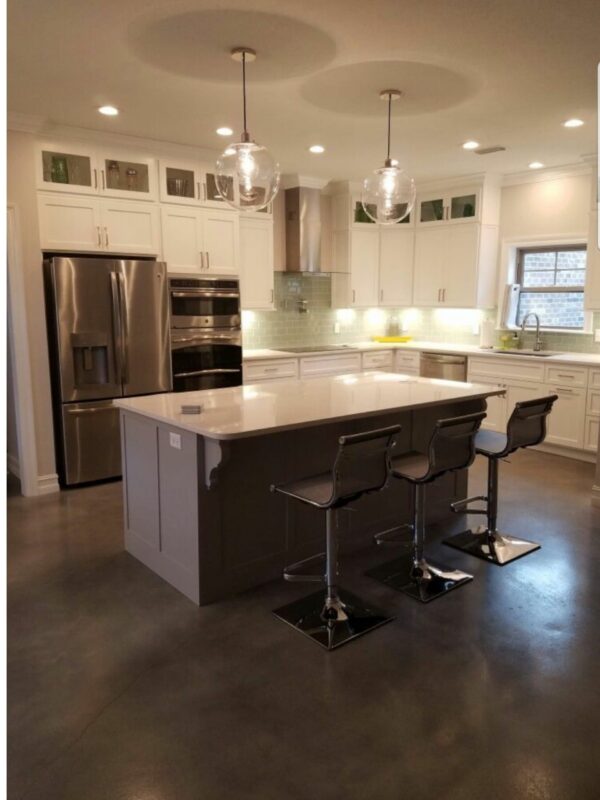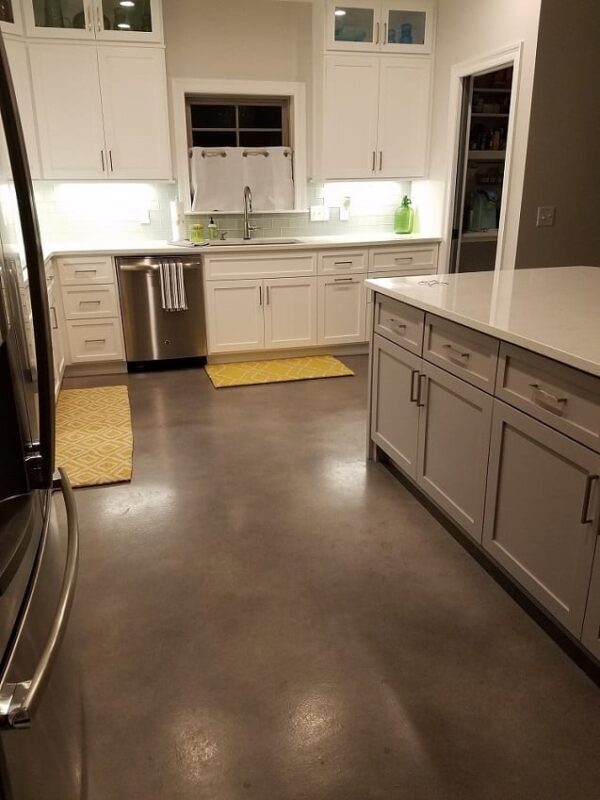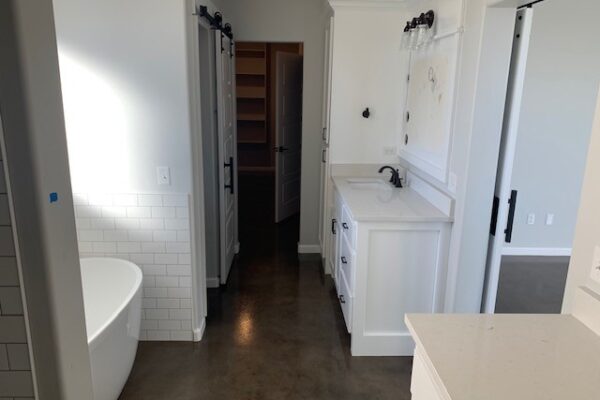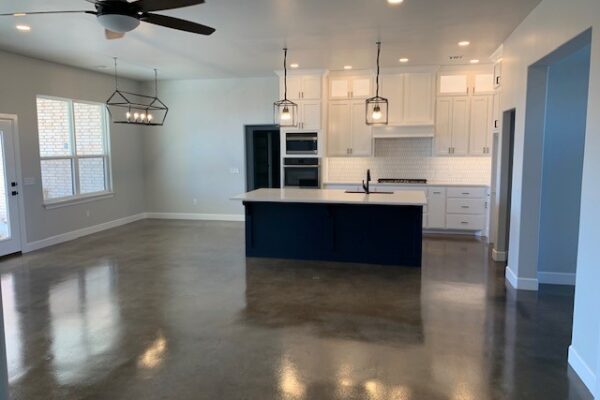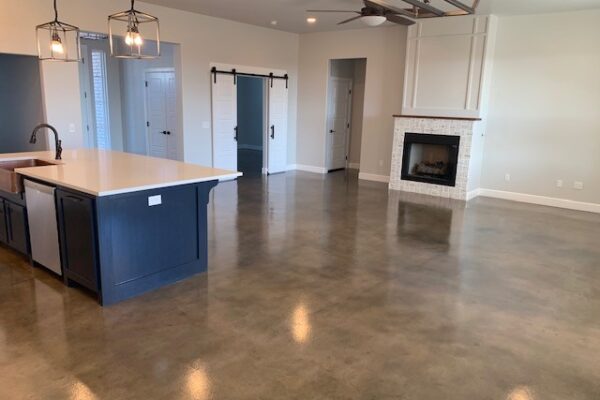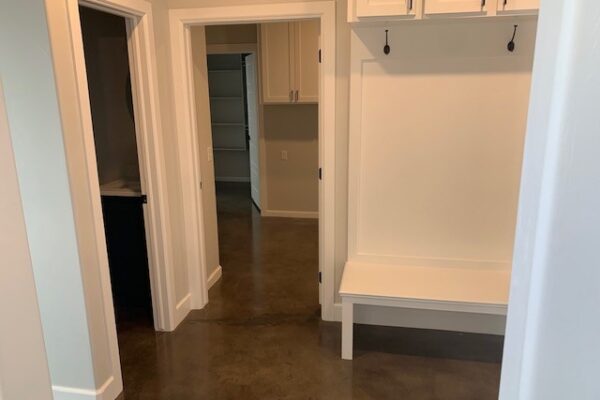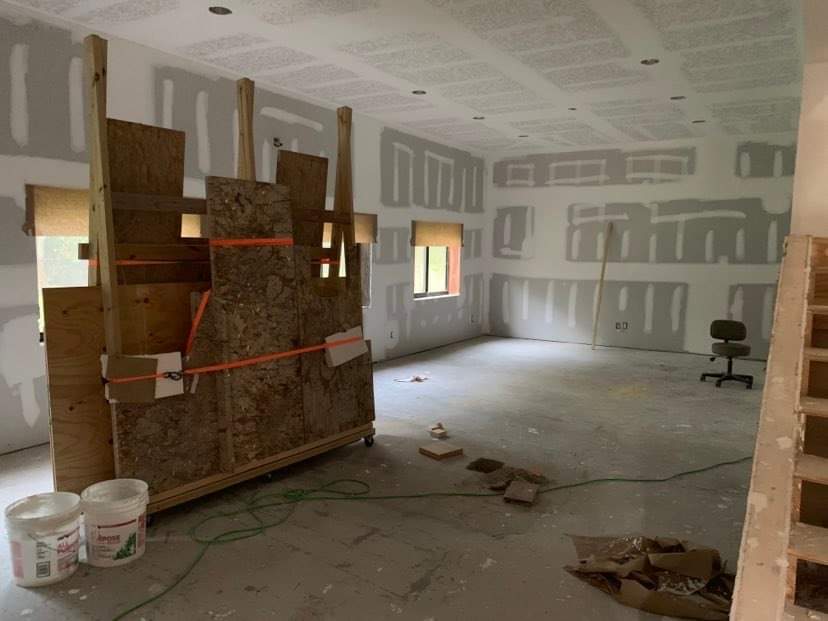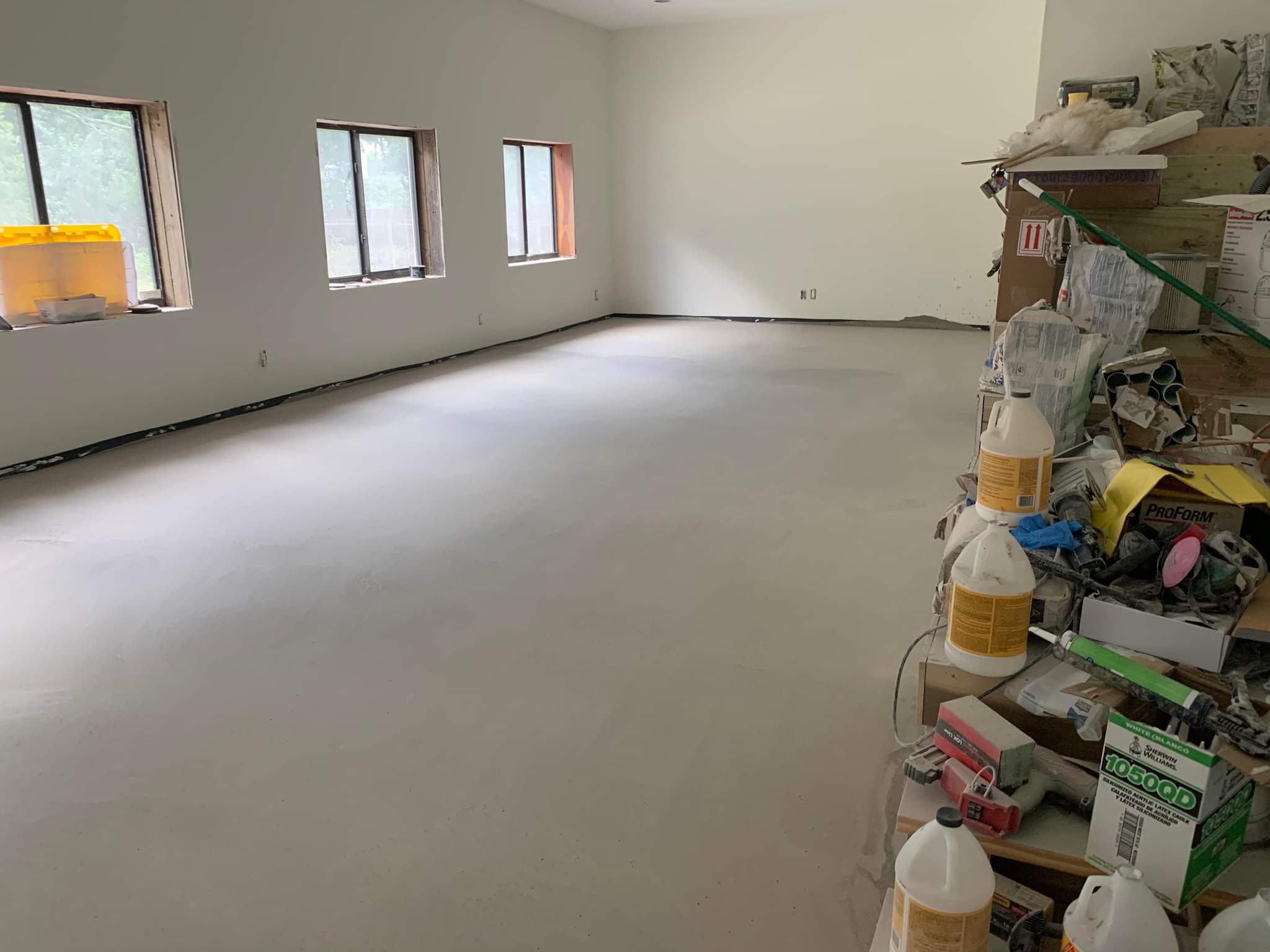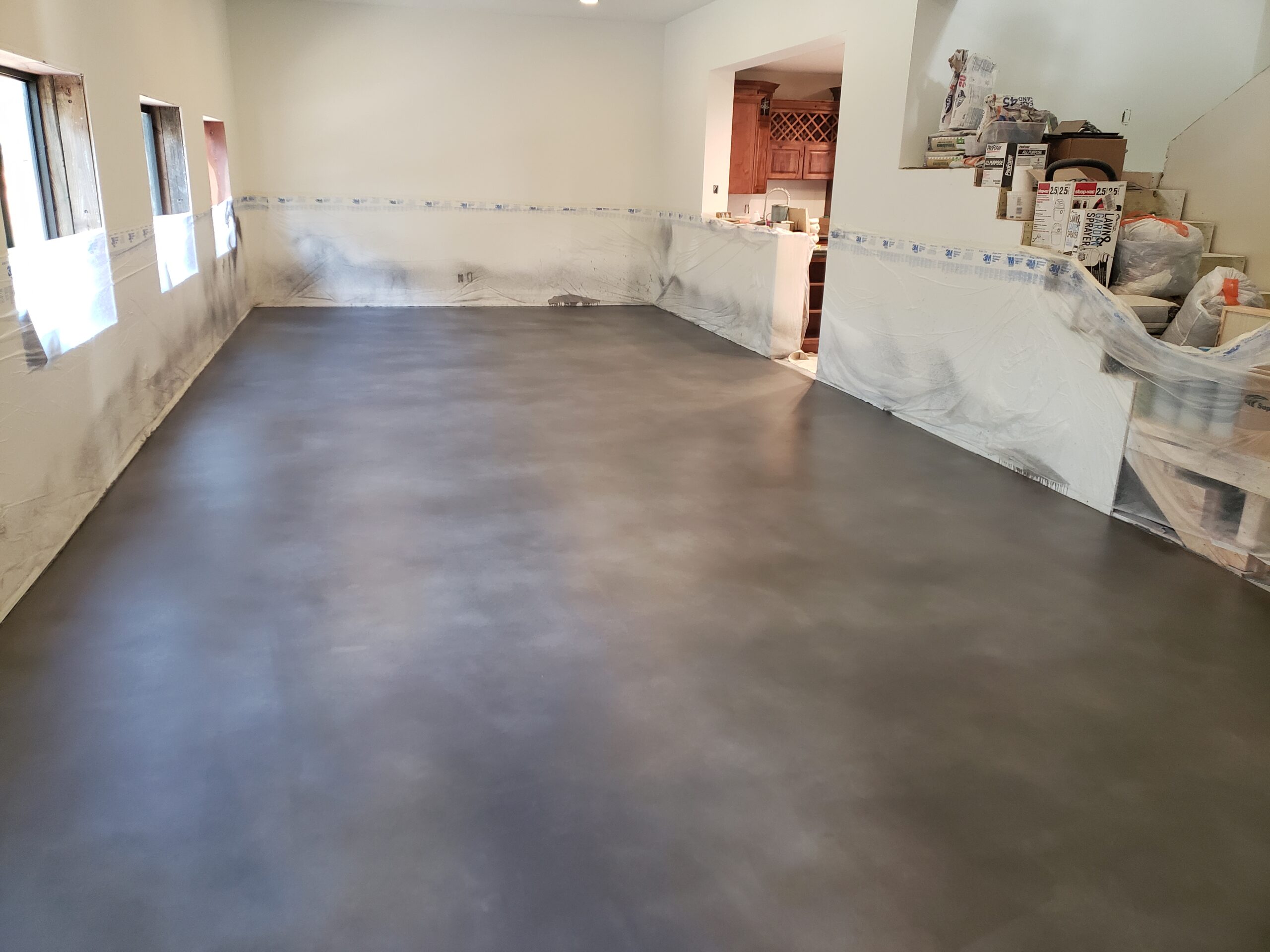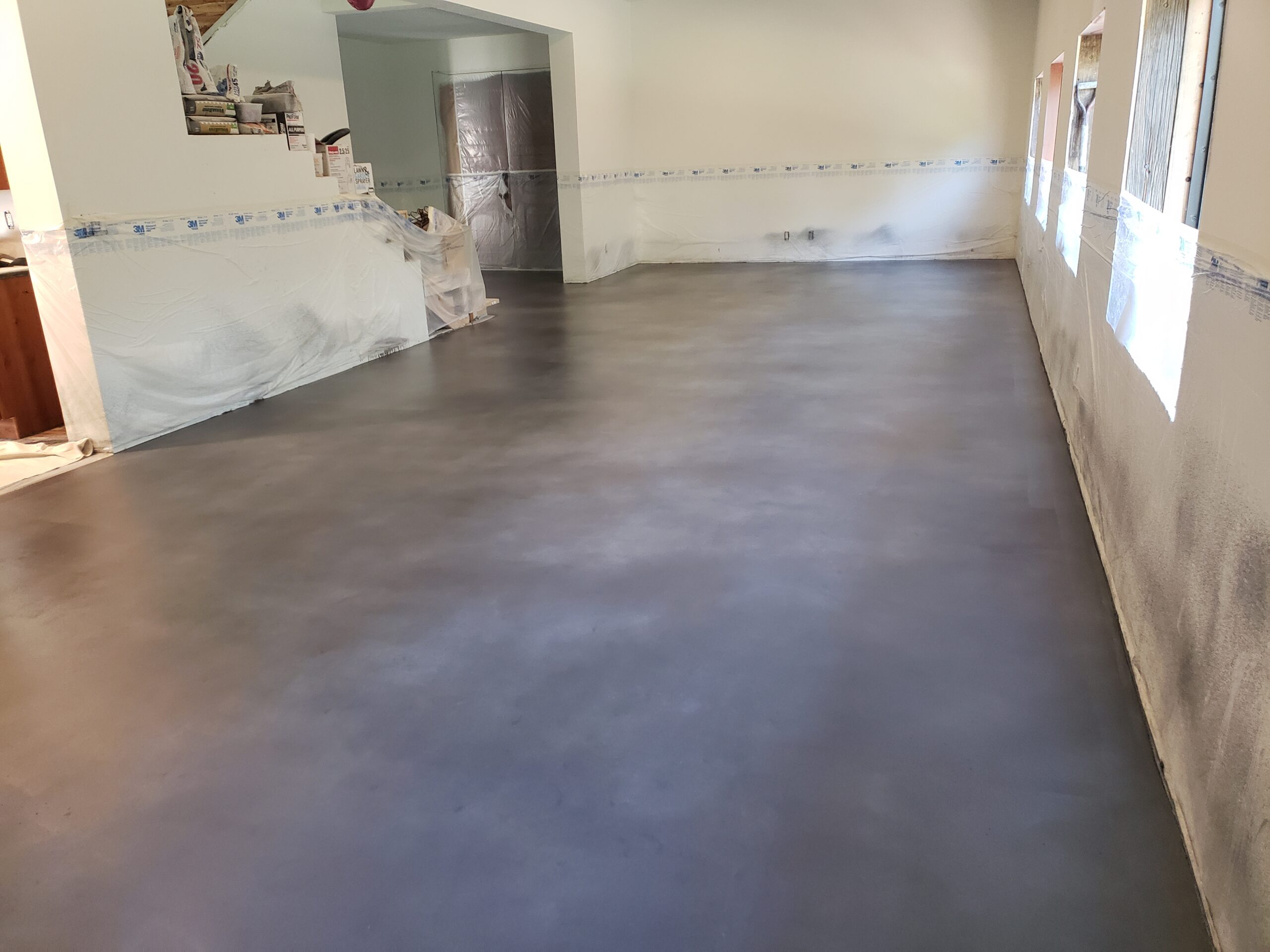 Project Info:

Project Completed In: 5 day(s)
Estimate of Square Footage: 1600 sq. ft.
Project Description:
Headache!!! I had an extremely unlevel floor. I had to grind down some areas 1 inch (about 400 sqft) and had to raise 300sqft 1 inch to get things overall with 1/2″. Then I had to pour 180 bags of the floor leveler and of course I was 16 bags short. This meant I was left with a cold joint for the final finish which I tried to accentuate and create a vein out of. Then I had to grind the surface to a 200 grit and blend the cold joint. Finally it was time to stain and stormy gray, white, and charcoal created one beautiful stained floor. This was a bit of an unorthodox project but I'm happy with it.I have more pictures also.

I also plan to add a couple coats of direct colors floor wax when it arrives. I think that'll really blend things out. I'll know soon…

Personal Tips:
If possible to test your stain application and top coating method exactly as you plan to before hand, do it. My project turned out great from a stain aspect but the epoxy primer and urethane was only ok and I could have made that better but it's alright for a first timer.Also, with the vibrance dye, don't be dumb like me and step in it right after you spray it. I didn't enjoy working those prints out.

Finally, I may have applied too much stain but I found when applying my finish some dye would come up especially when brushing the edges. If possible, roll the edges when cutting in.

Direct Colors Products Used:
Stormy gray, white, and charcoal

Other Products Used:
VSEAL epoxy primer and urethane (3015 and 3321) industra-coat.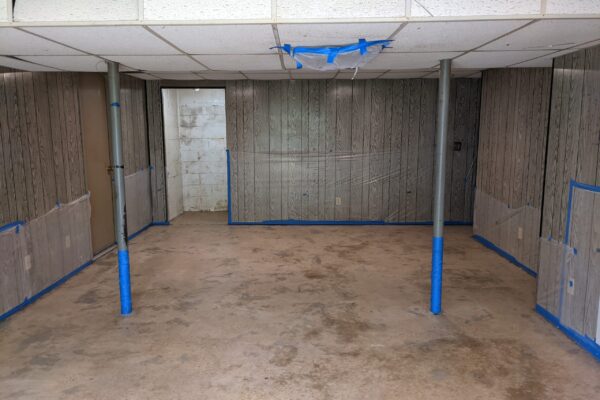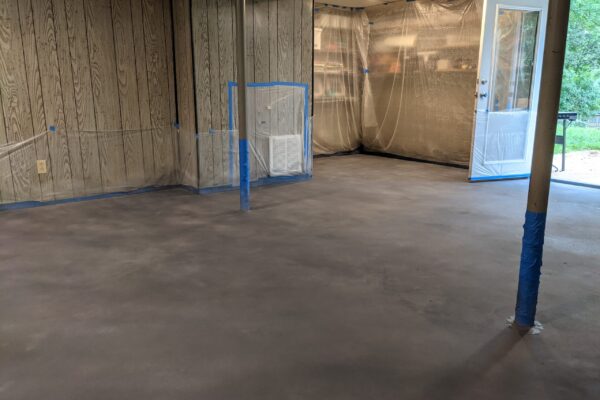 Project Completed In: 3 day(s)
Estimate of Square Footage: 400 sq. ft.
Project Description:
Basement Stormy Gray application.
Personal Tips:
I would suggest waiting the complete 6 hours for dye to cure. It's better to be safe, and let it completely cure. Also, the stormy gray will come out a little darker at first. You will need to spray some in a bucket at first to get that out. Otherwise, it will look like a charcoal color.
Direct Colors Products Used:
Stormy Gray Vibrance Dye
Charcoal Gray Vibrance Dye
White Gray Vibrance Dye
Water-Based Acrylic Satin Sealer
Other Products Used:
3 gallon Acetone sprayer, Acetone, and a brush.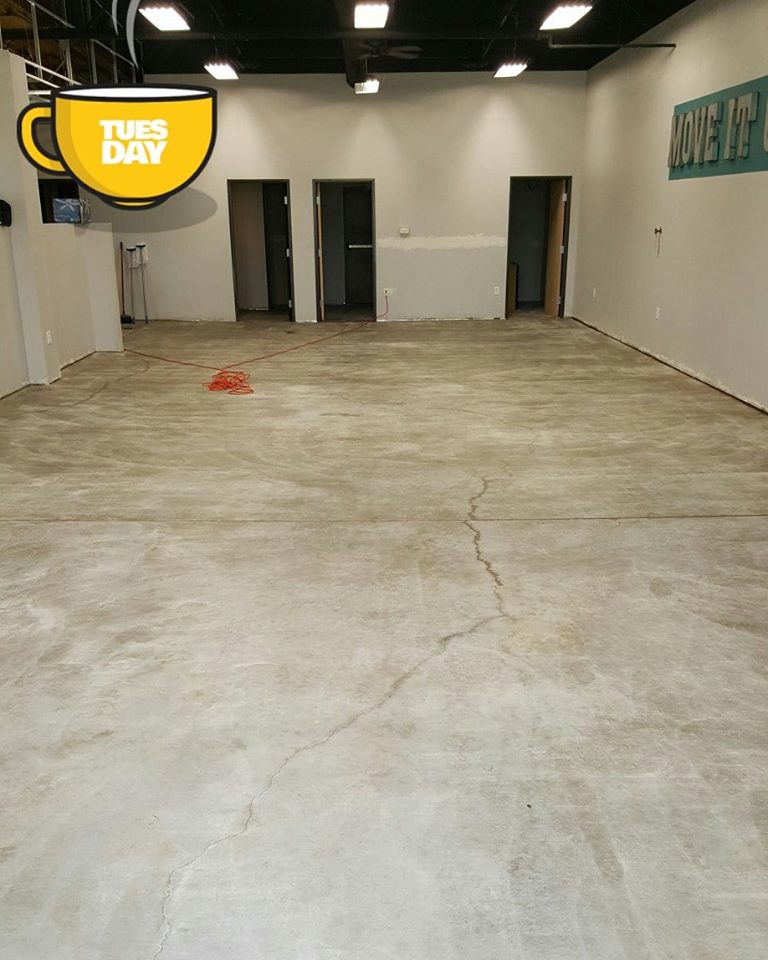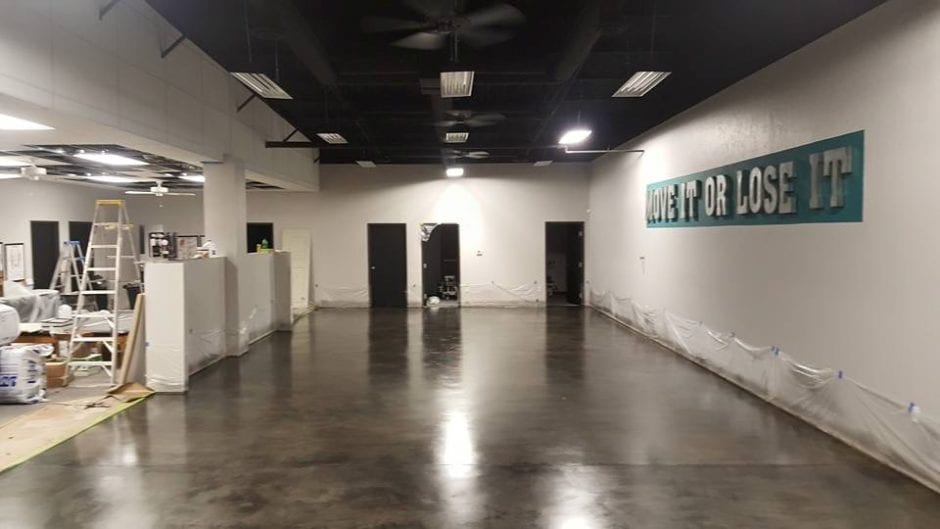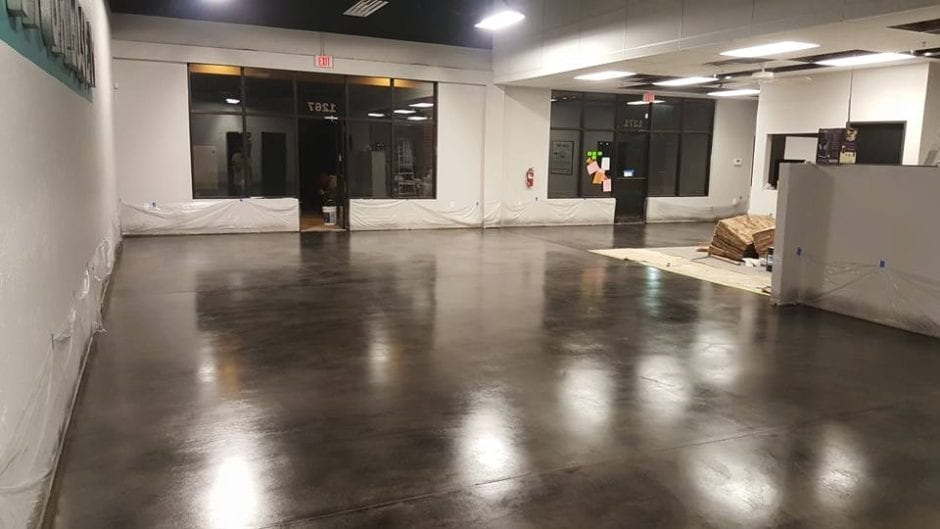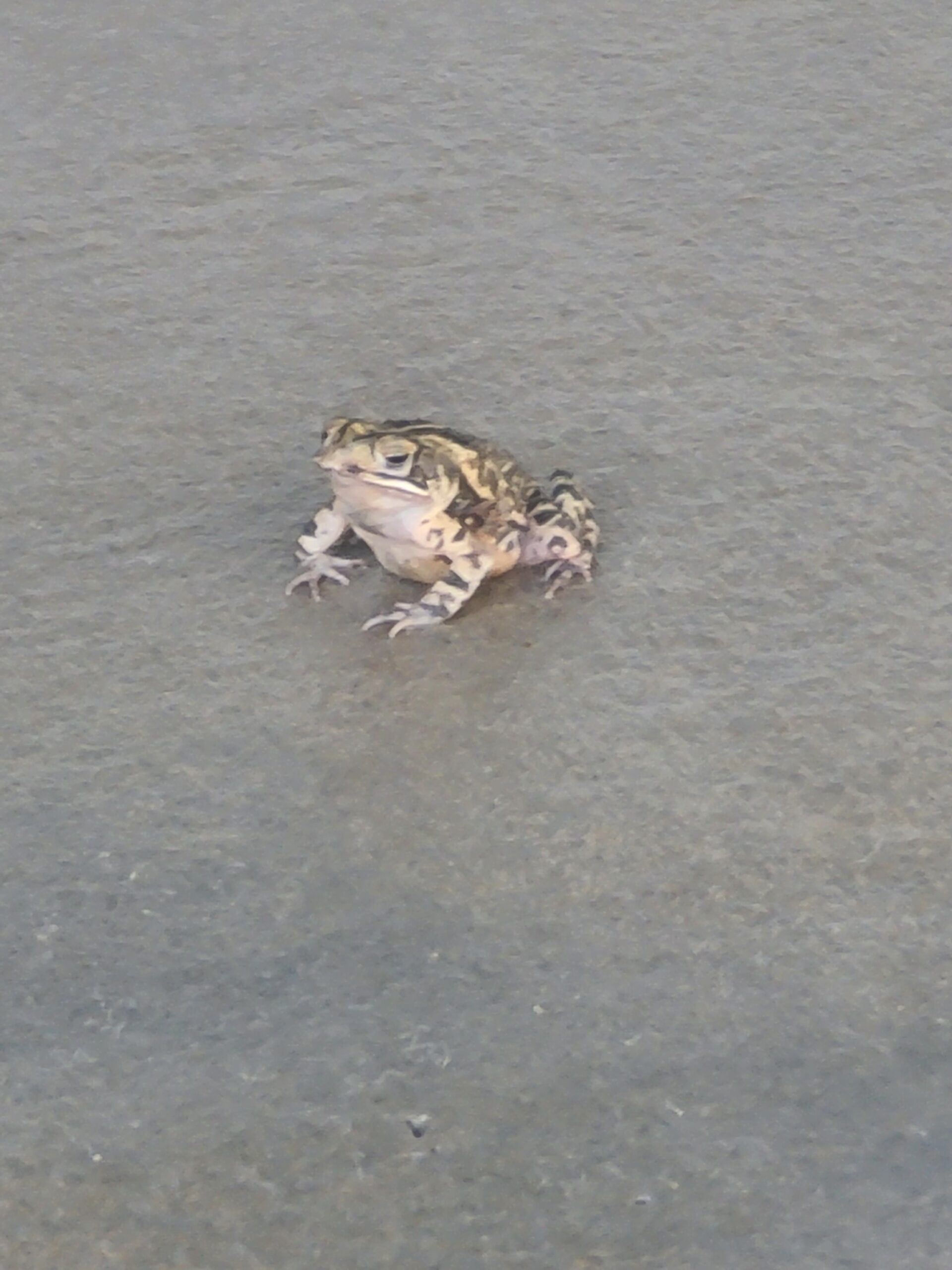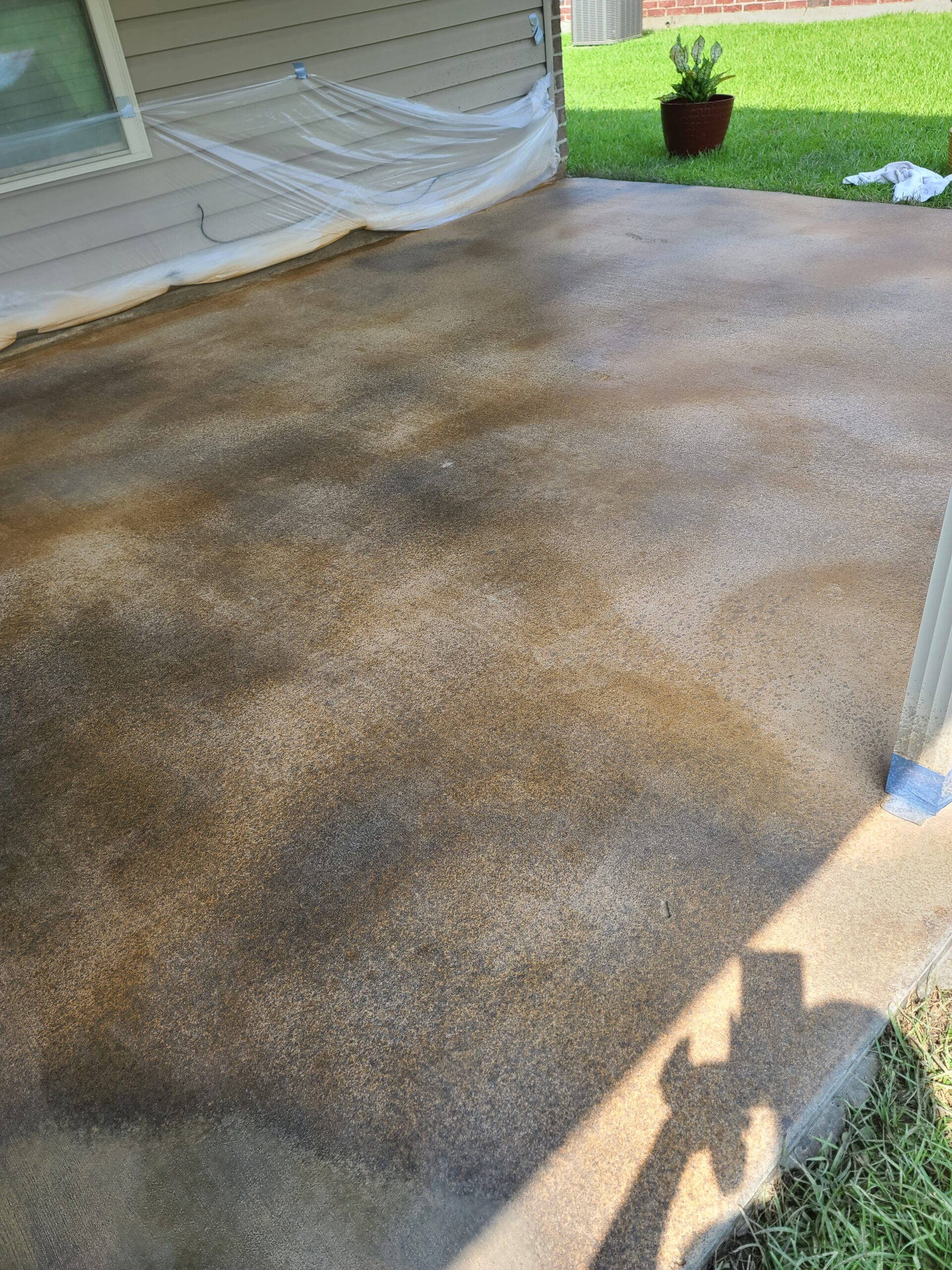 Project Completed In: 3 day(s)
Estimate of Square Footage: 225 sq. ft.
Project Description:
I was basically tired of looking at my patio regular concrete it would appear dirty. I stumble upon your website and I liked several of the products, so I decided to give it a try. I wanted to keep the colors close to my home colors. I love the outcome.
Personal Tips:
Just do it and have fun you can't go wrong!
Direct Colors Products Used:
Khaki Vibrance Dye
Goldenrod Vibrance Dye
Charcoal Vibrance Dye
5 Gal. Solvent Based Acrylic Satin Concrete Sealer and Paver Sealer
3 Gal. Acetone Dye Sprayer