Give Your Old and Faded Concrete Patio a Makeover
You've probably looked out at your old faded outdoor concrete and dreamed of what you and your friends would look like sitting on your patio. Maybe there's a fire pit, a big table, or even a gazebo. Imaginations run wild.
Problem:
This old concrete patio was aged 10+ years. The slabs were not poured at the same time and the texture was also different. One slab was significantly more porous than the other.
Solution:
When concrete slabs are very rough or porous due to concrete age,  a topical stain needs to be used.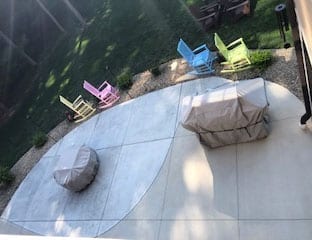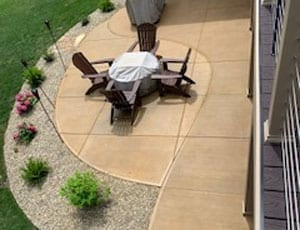 The patio was power-washed first to remove loose debris and paint but some rust staining and paint residue remained.
The customer applied two coats of Antiquing Stain letting the product dry for 3 hours between coats.
Chuck let the second coat dry for 8 hours before applying the sealer with a pump up fence and deck sprayer.
Project Size: Approx. 800 sq. ft
Direct Colors' Product Used:
Antiquing Stain Trial Kit
Antiquing Stain in Driftwood 3 gallon
Antiquing Stain in Cumin 3 gallon
Acrylic Solvent Based Satin Sealer 11 gallons (very porous concrete with 3 layers)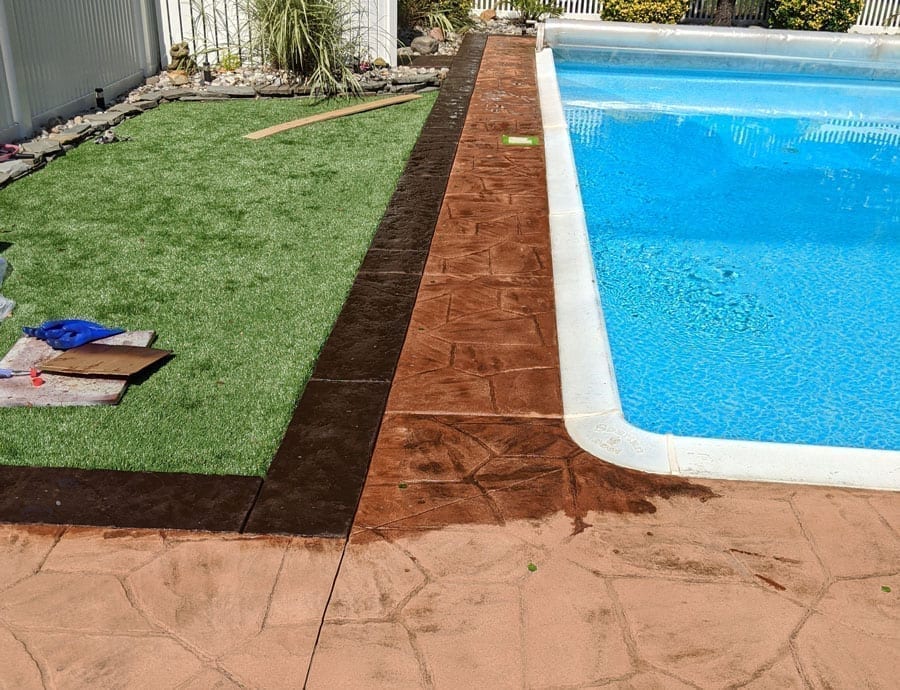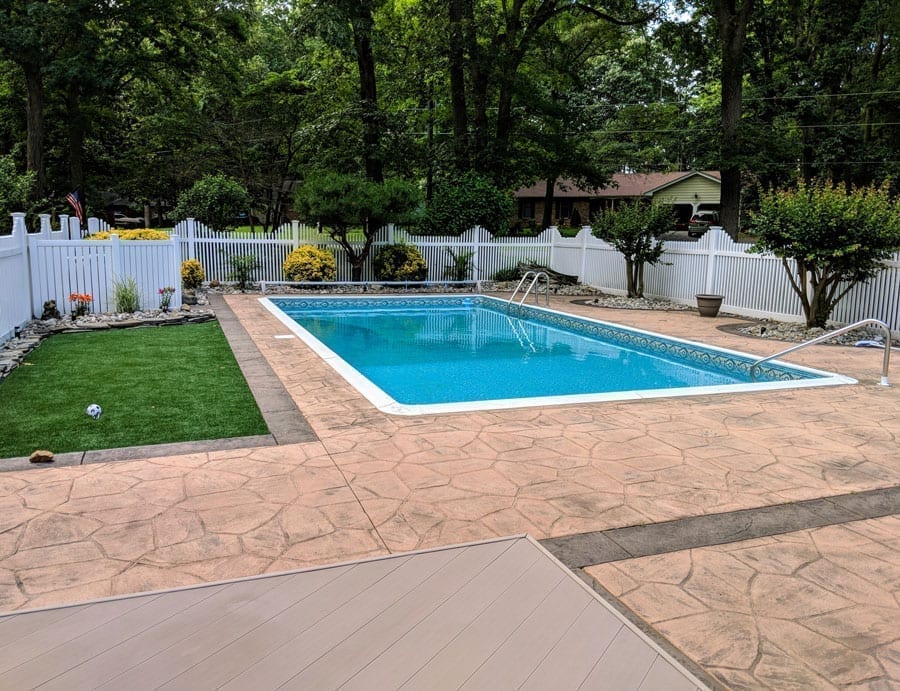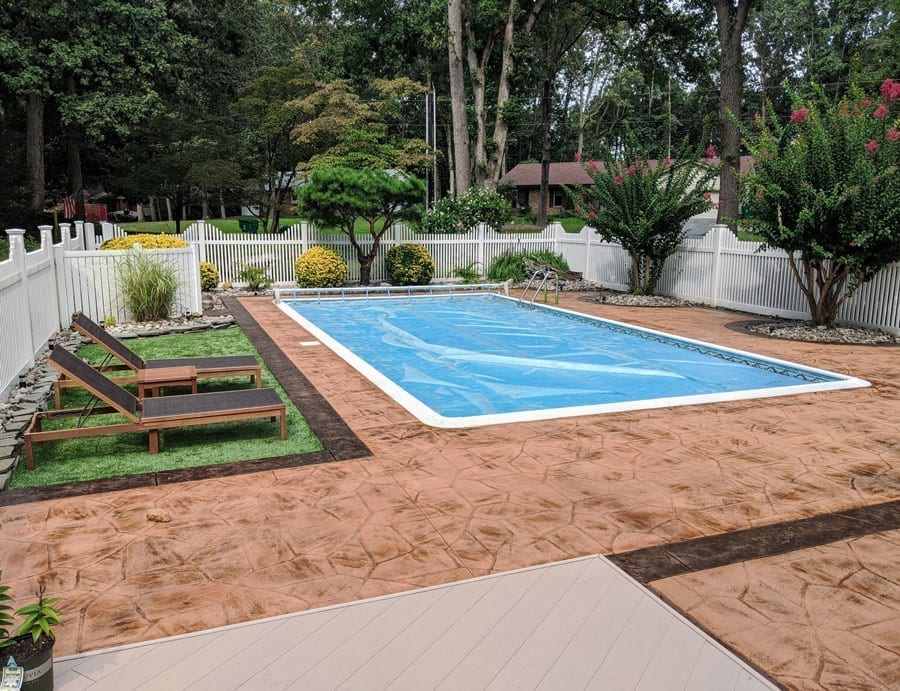 "Make sure you have proper measurements, and buy extra sealer for extremely porous concrete. It is better to have extra to have in the future to reseal than to run out and have to tarp off the project until you can get more. If you do not have to strip your old sealer, don't!"
Staci Van Beveren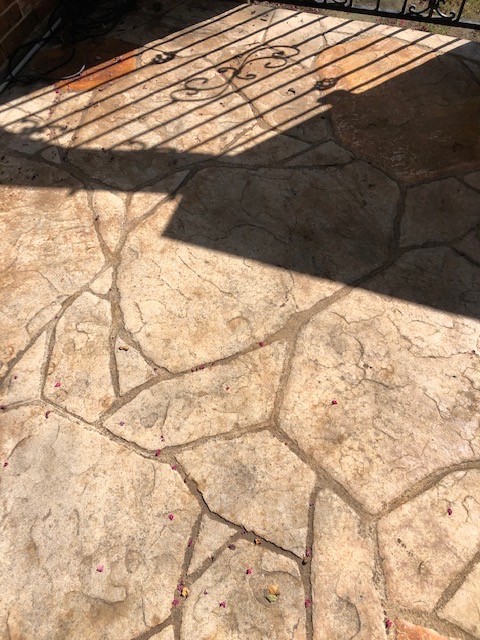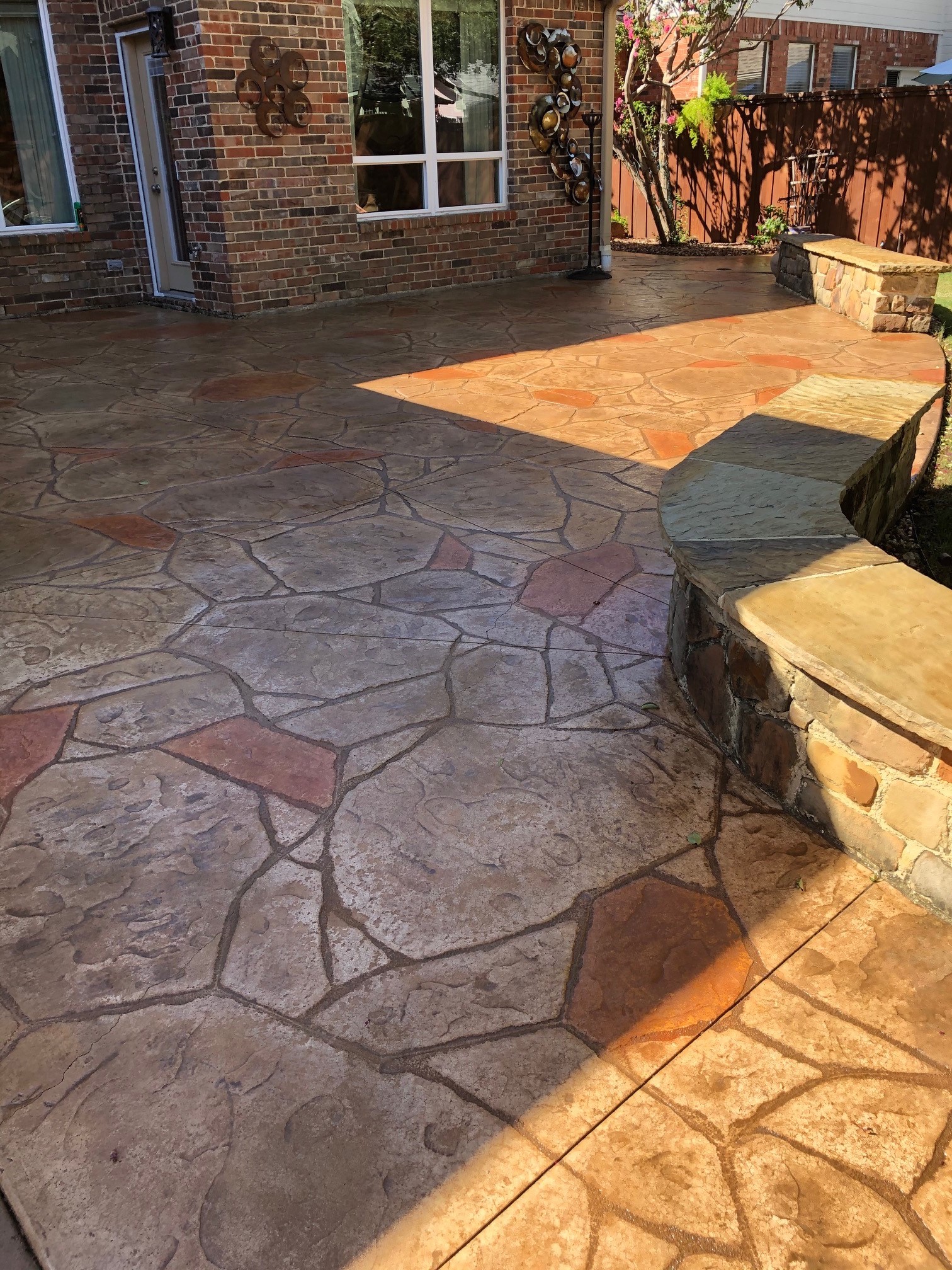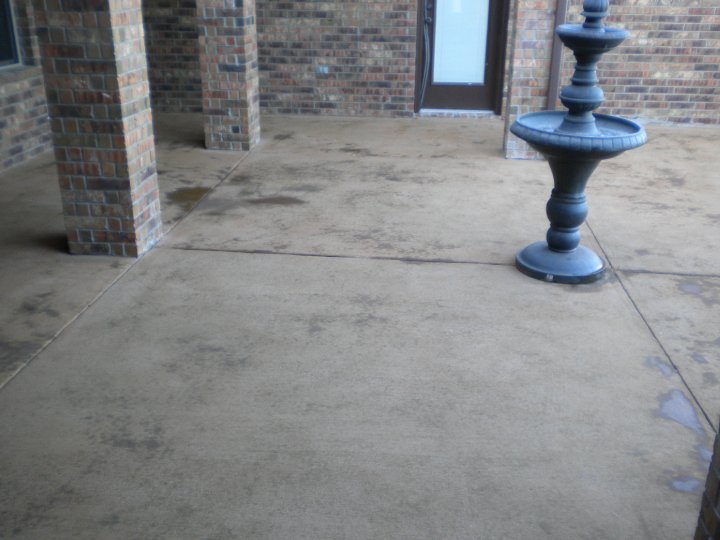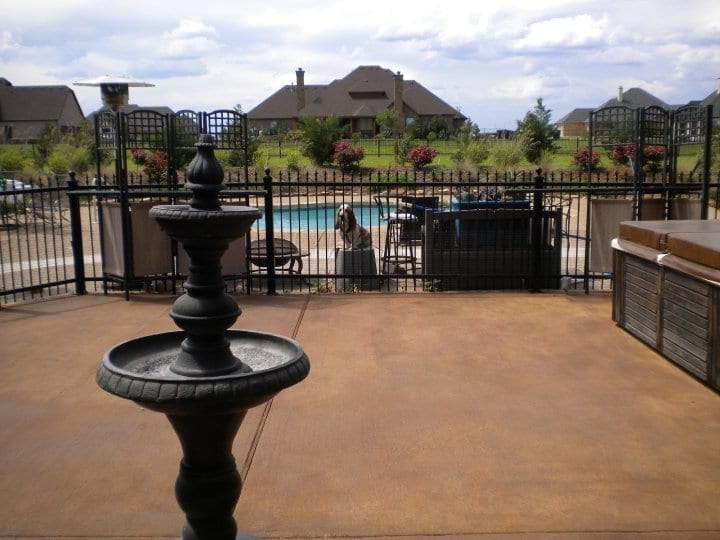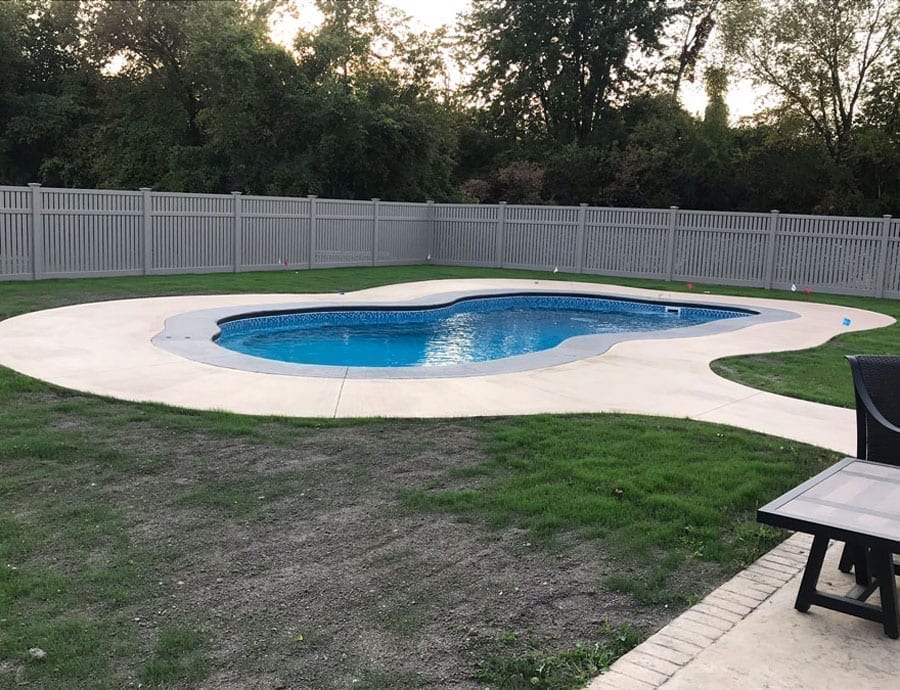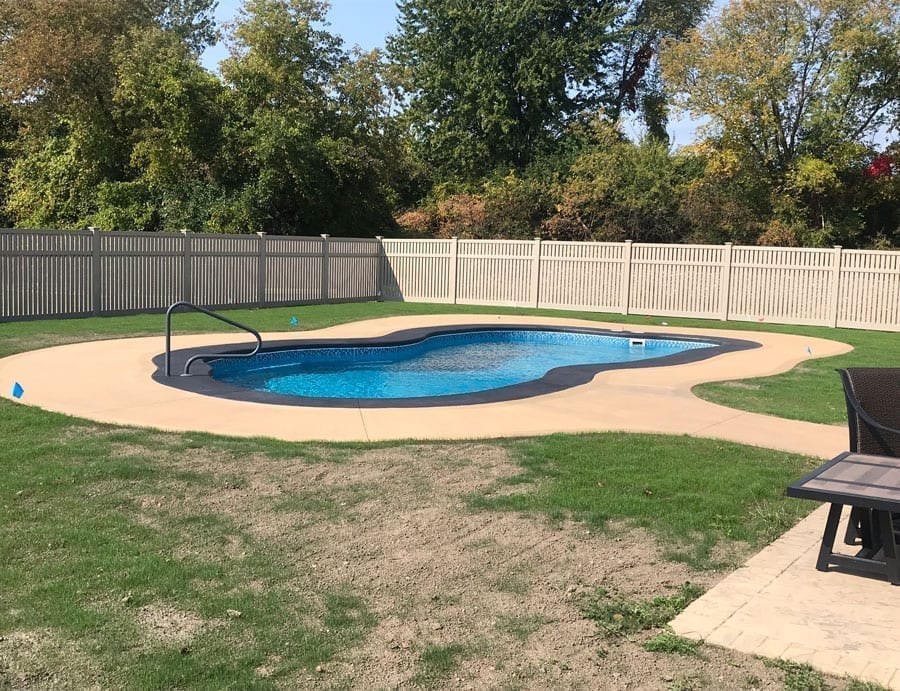 Direct Colors' Product Used:
Non Slip Concrete Sealer Additive
Tinted Concrete Sealer -charcoal & khaki
Concrete Cleaner & Degreaser Concentrate
2 Gallon Decorative Concrete Sprayer
"Don't over think it! You are capable of achieving professional results with these easy to use quality products from Direct Colors, especially with their highly qualified product support team only a phone call away!"
Dustin Boose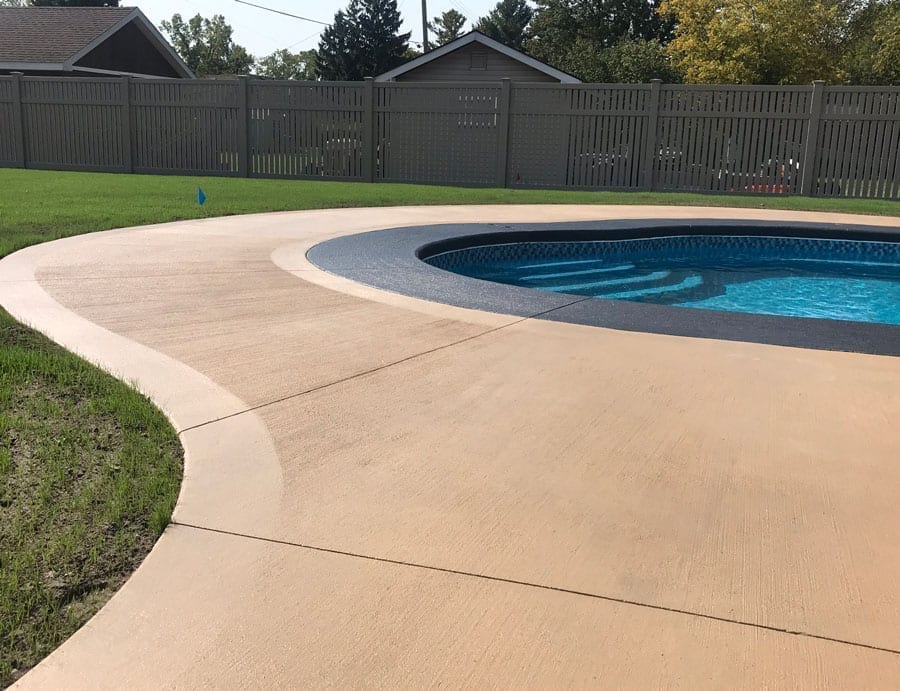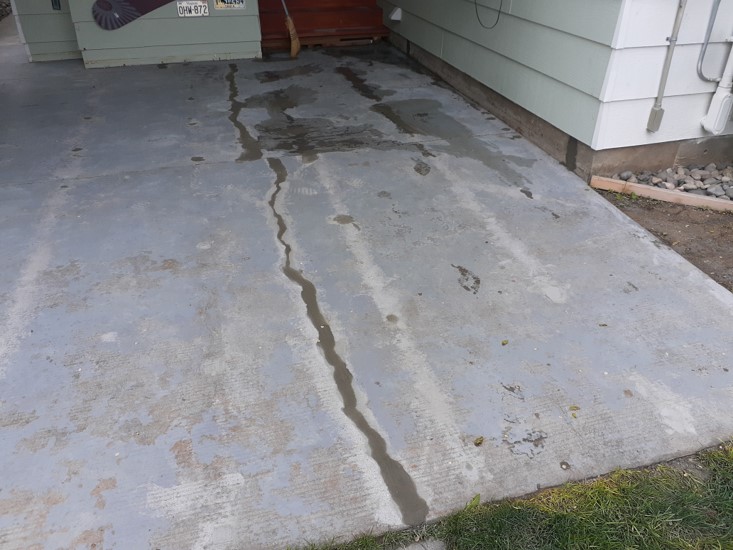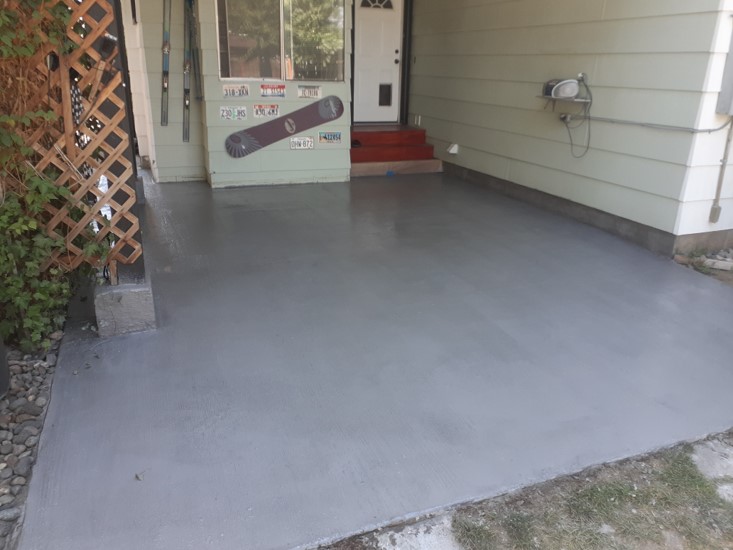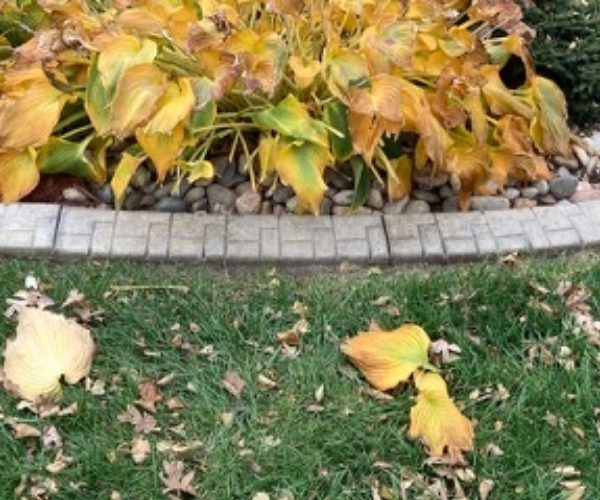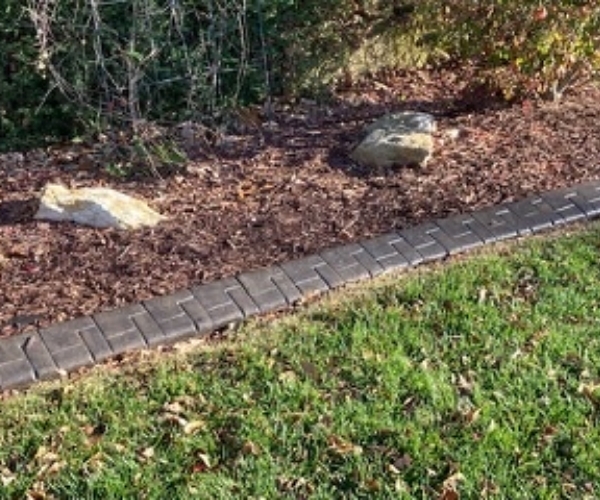 "We have approximately 1000 feet of concrete edging around our landscaping. It is 8 to10 years old and had lost its color. We asked a local company to give us a bid on recolouring and sealing the concrete edging. They assessed the edging and came back to tell us that they couldn't help us with recolouring but could rip out the edging and replace It. I began my search for a product I could recolour the edging myself. After finding your website and talking to Jay about the appropriate product for my concrete, I ordered a trial kit of our favorite colors. We decided on using the Satin Charcoal Tinted Concrete Sealer."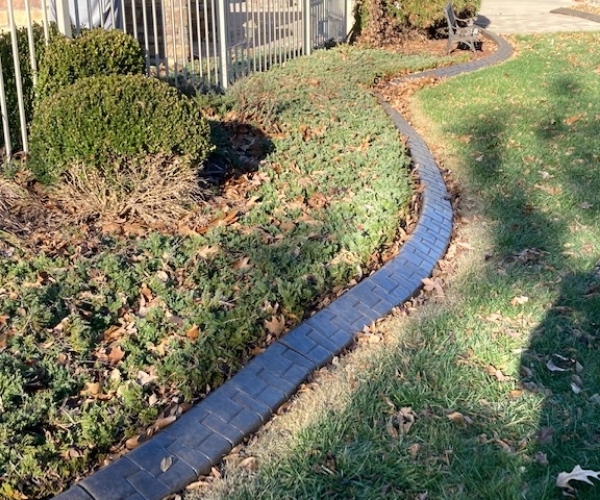 "We experimented using a pump sprayer verses a 3/8 roller. We decided on the look and coverage using the roller. We applied 2 coats letting each coat dry overnight. It took us 3 days to roll on the Charcoal tinted sealer using the roller on the top and foam brushes on the back. After resting for 1 day, we applied 2 light coats of Acrylic Sealer, Solvent based Satin using a pump sprayer. The finished edging looks amazing. It use to blend in with the landscaping rocks and now it makes a statement all its own. We love it! It was super easy to use and the results are awesome!!"
Debora Bolger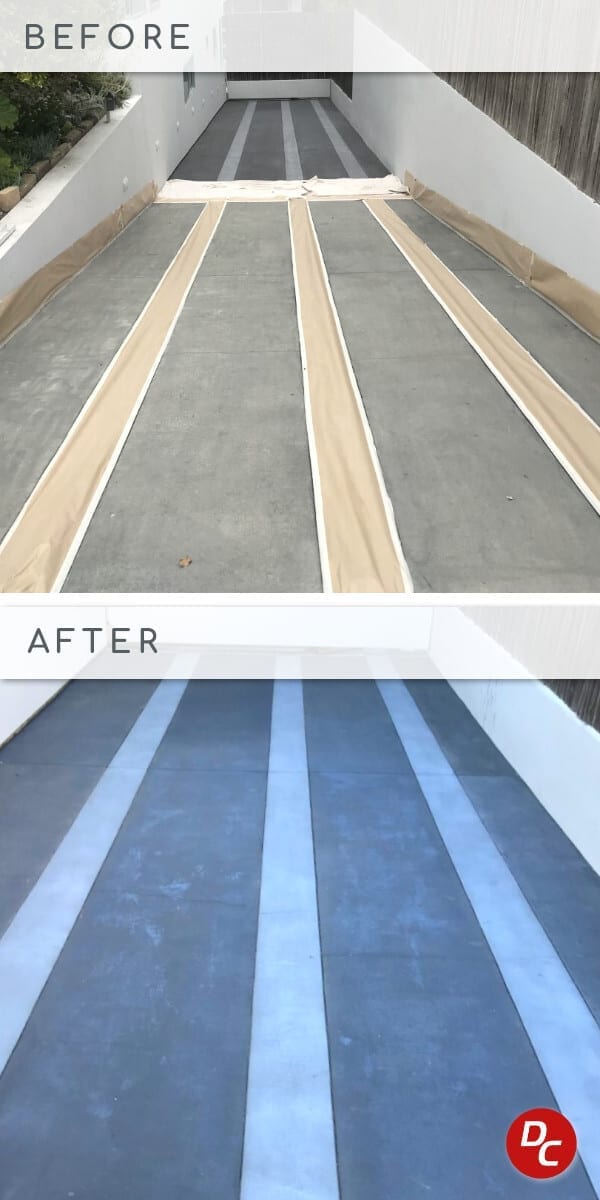 In this guide, we're going to show you how to renovate your driveway to create something beautiful and new. Whether you're a seasoned DIYer or an amateur who's just getting started, this guide is for you.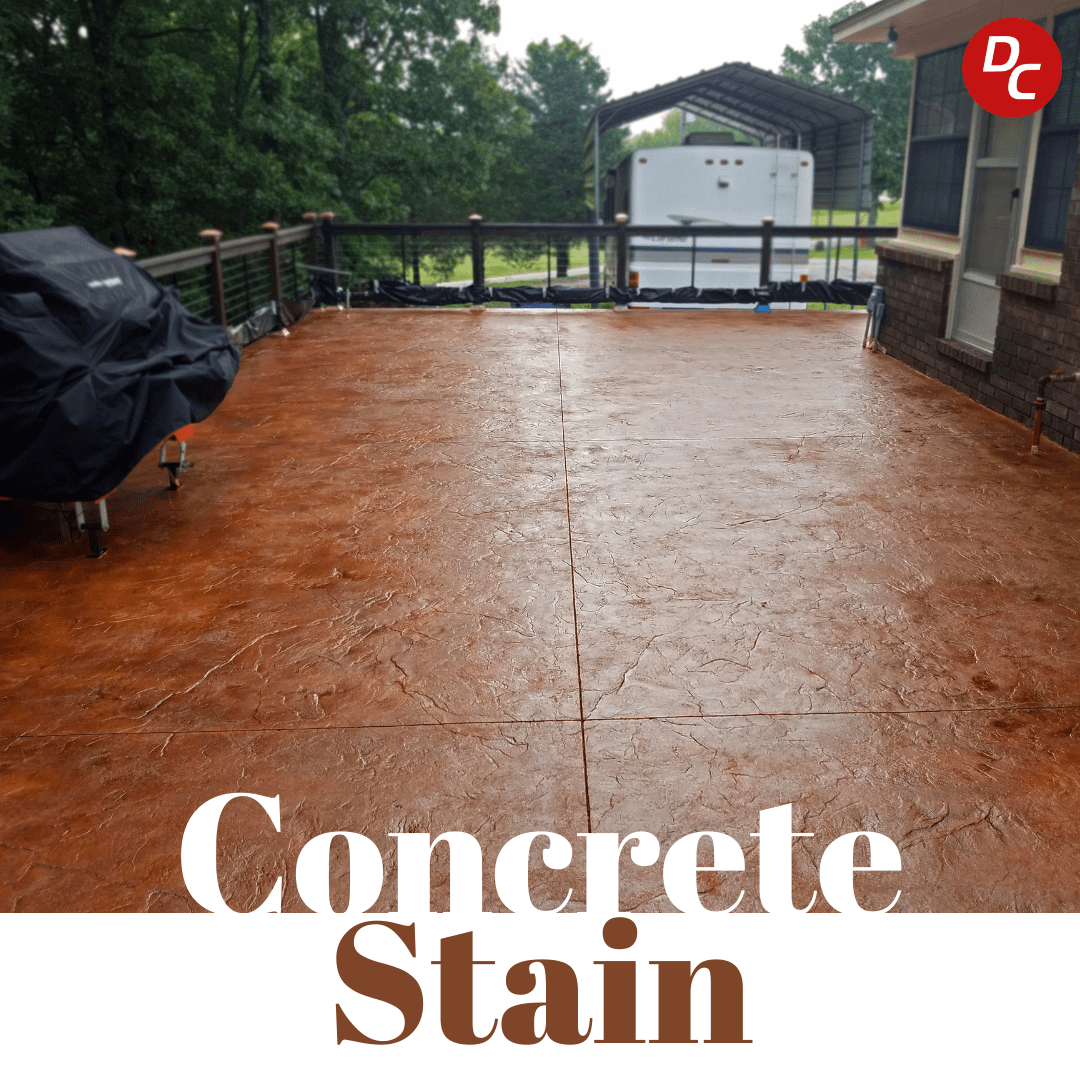 Acid stained patio floors are by far our most popular first-time DIY concrete coloring project. Ventilation and easy cleanup are part of what makes patio projects are what make these projects so approachable, easy, and exciting to work on.