Podcast: Play in new window | Download
Sealing Concrete Fountains And Birdbaths
Phillip Cooper: Today, our discussion centers on the coloring and sealing of concrete water fountains and bird baths. So, let's dive right in.
PC: We receive numerous inquiries from our DIY concrete décor customers. Just last week, a woman asked us about the best way to color her concrete water fountain. Shawna, could you provide some insights on this?
Shawna Turner: Water fountains are indeed a popular project. I often hear from customers looking to enhance concrete bird baths and water fountains purchased from their local hardware stores. However, these items require special care due to the constant flow of water over them. It's necessary to choose a colorant that can penetrate the concrete pores, color it, and then be sealed to protect it from the elements.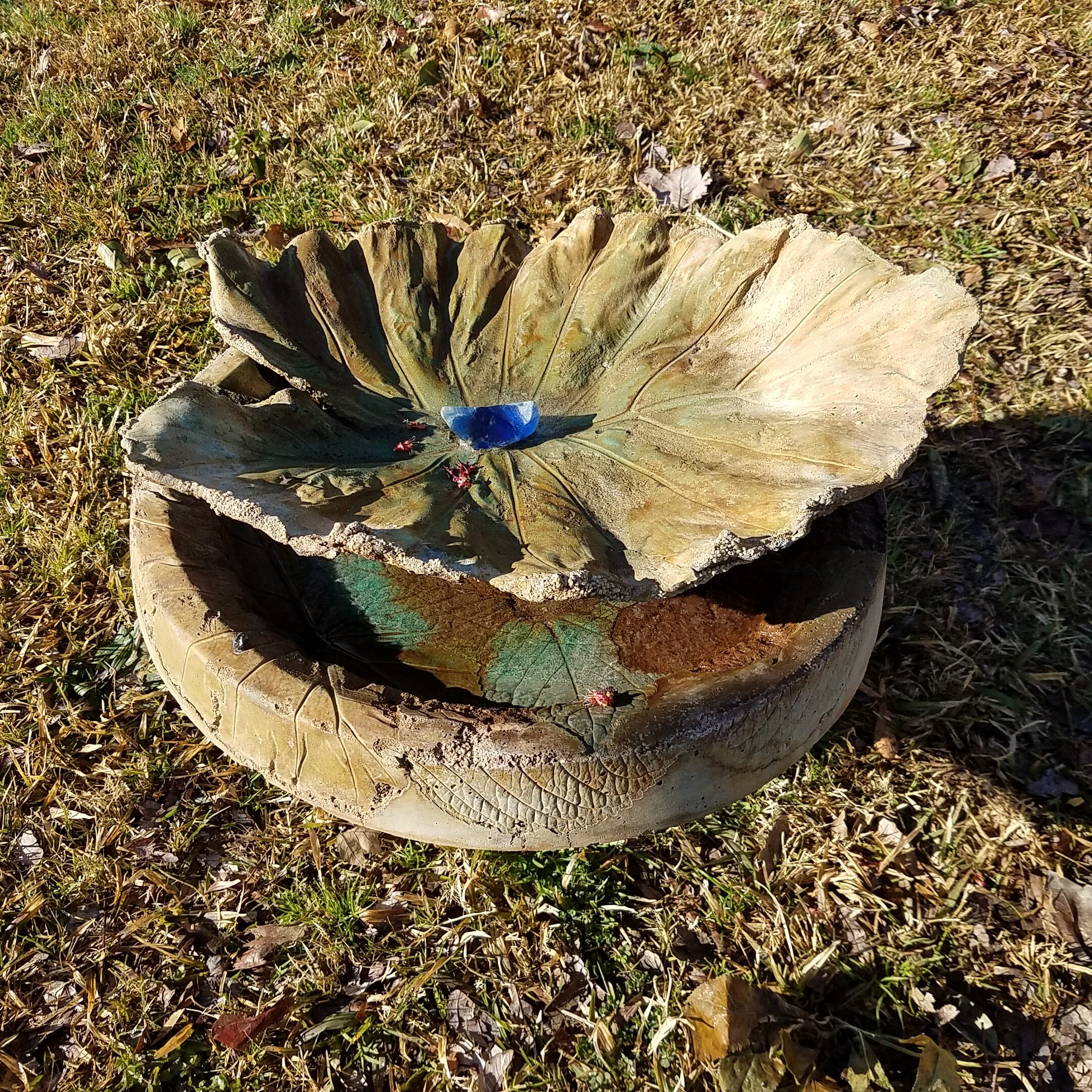 When handling such projects, I usually opt for our EverStain™ acid stain or our DecoGel™ Acid Stain. The latter is a gelled acid stain that's particularly effective for vertical surfaces. I'll elaborate more on that shortly.
We offer ten different acid stain colors that can be sprayed on or applied with a foam brush with ease. But remember, while spraying the acid stain onto a bird bath or similar surfaces, it's important to avoid drips that could result in unsightly lines on your project. If drips do occur while using the liquid acid stain, make sure to address them promptly.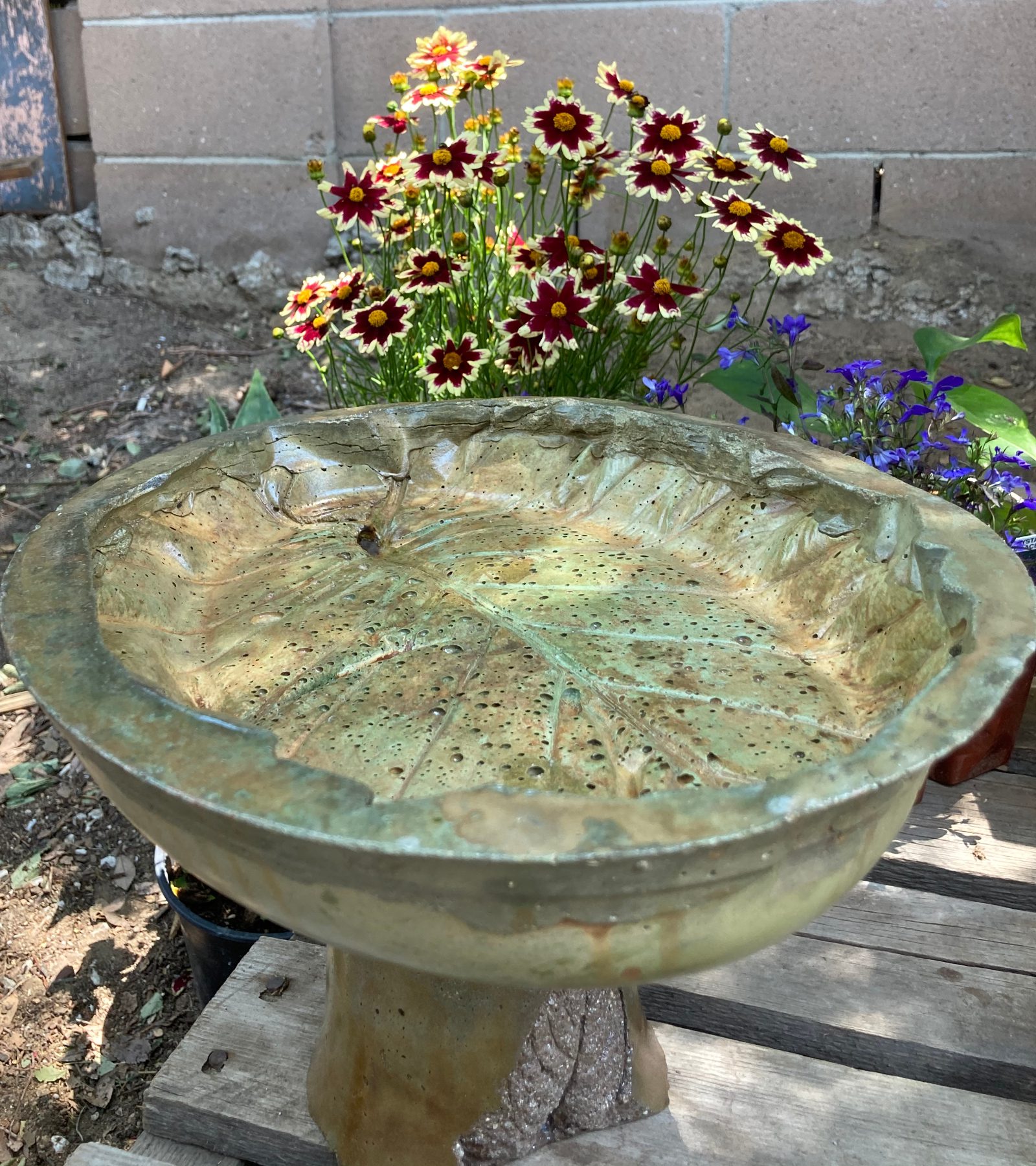 In addition to that, we have DecoGel™, a gelled acid stain available in nine colors. Its oil paint-like consistency makes it excellent for getting into the crevices of a concrete project, providing darker accents, or creating a multi-colored design. For example, I worked on a concrete planter with leaves and grape designs on the surface. I used one DecoGel™ color for the leaves and another for the grapes. The outcome was impressive, but it's critical to apply and remove the product carefully to maintain the color distinctions.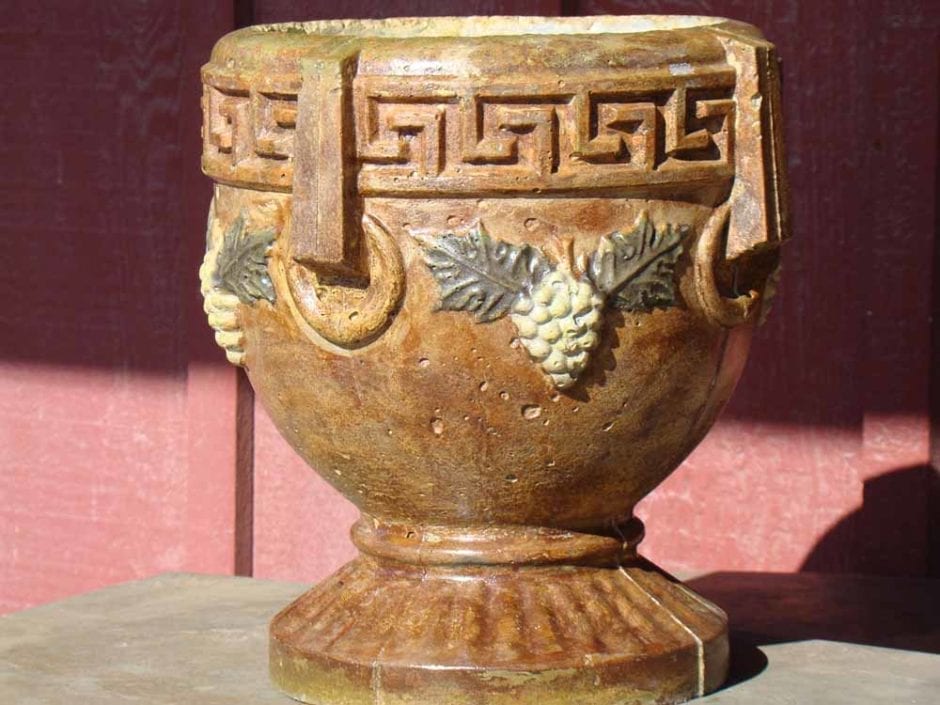 PC: We understand that choosing a sealer for a water fountain or bird bath can be challenging, particularly since the concrete is frequently submerged in water. What would you recommend as the best option?
ST: I typically suggest our Penetrating Lithium Hardener/Sealer, available on our website. It's particularly suitable for the basin part of bird baths and any part of water fountains. The main advantage is that this sealer is penetrating, meaning it doesn't leave anything on the surface. Instead, it penetrates the concrete pores.
You might wonder why it matters. Wouldn't a surface sealant work just fine? While surface sealers are great for floors, driveways, or patios, they're less suitable for submerged concrete. Over time, water can get under the surface sealer, causing discoloration and even detachment from the concrete. You want to avoid this.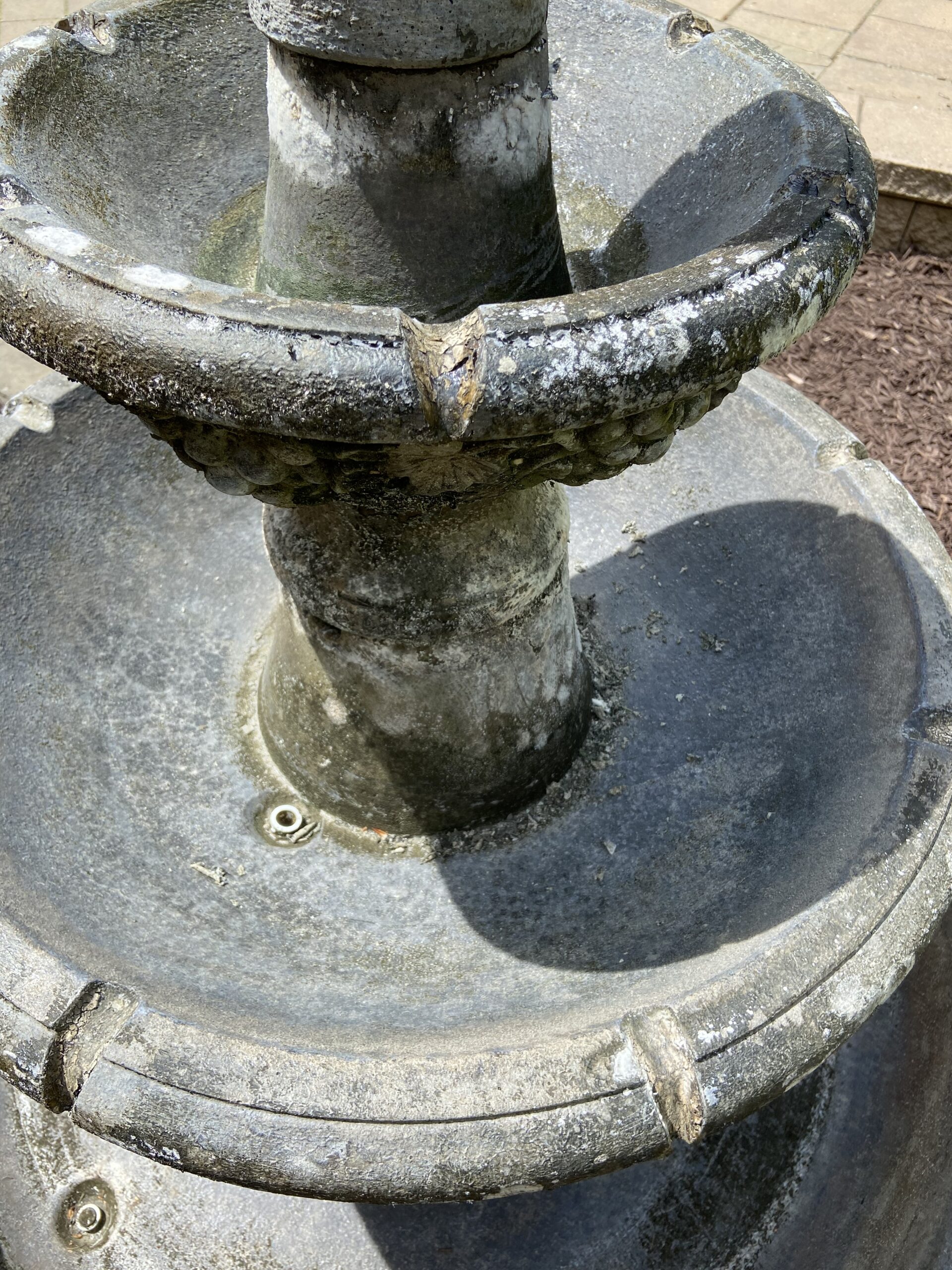 The Lithium Penetrating Sealer, however, seals from within the concrete pores, preventing water from penetrating and damaging your piece. Additionally, it has several other benefits. For instance, it strengthens the concrete, making it more resistant to potential weather damage during winter months. So, freeze-thaw cycles will no longer cause your concrete to deteriorate.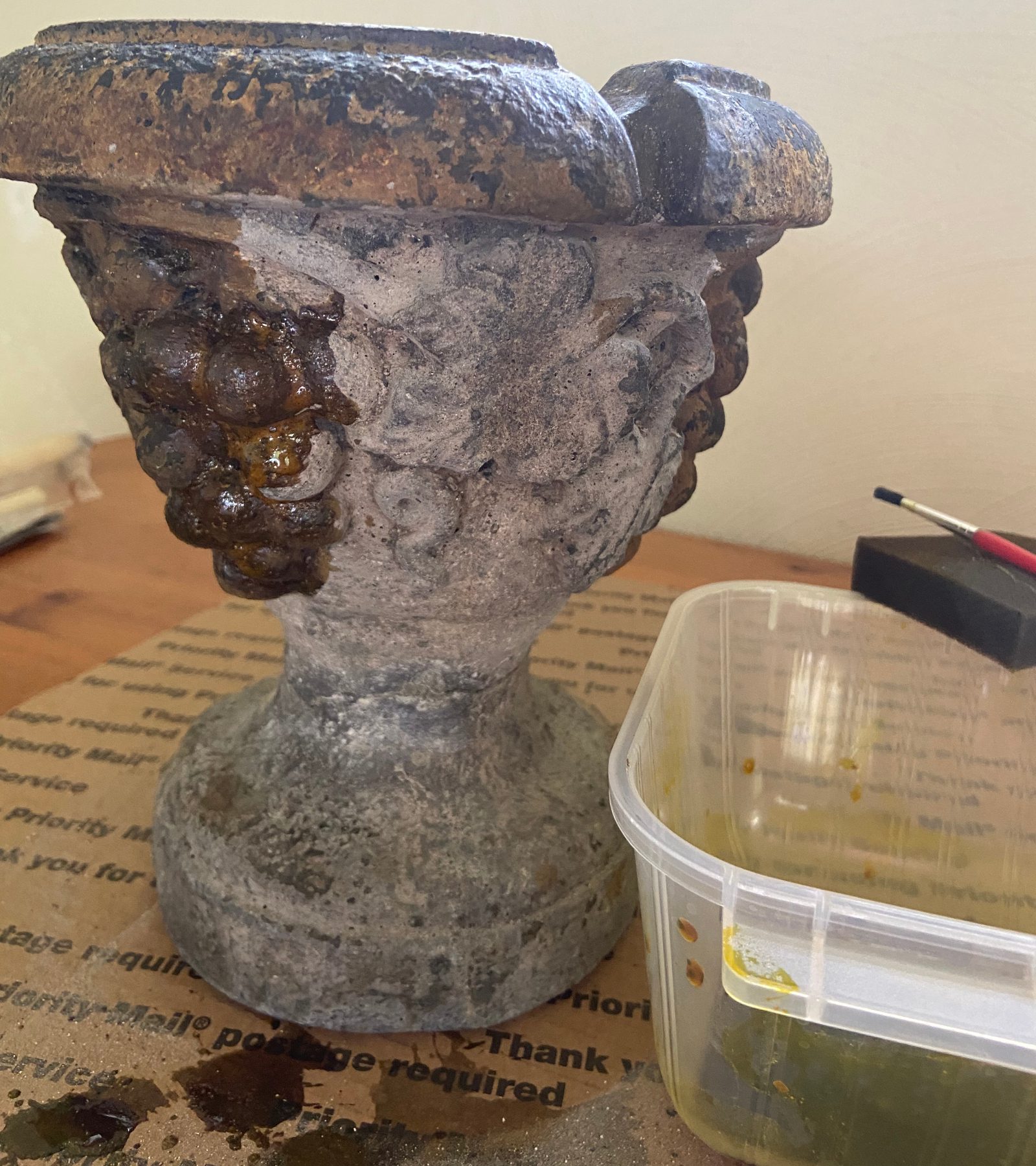 One more advantage is that this sealer only requires a single application. You're not expected to reapply it every other year. Just one application seals your piece for its entire lifespan. It also has a good coverage area. For an average water fountain, you'd only need a quart of sealer, which is quite an affordable investment. However, do note that this sealer leaves a matte finish. When the water is turned off, it might appear somewhat dull when dry. So, consider this factor when making your decision.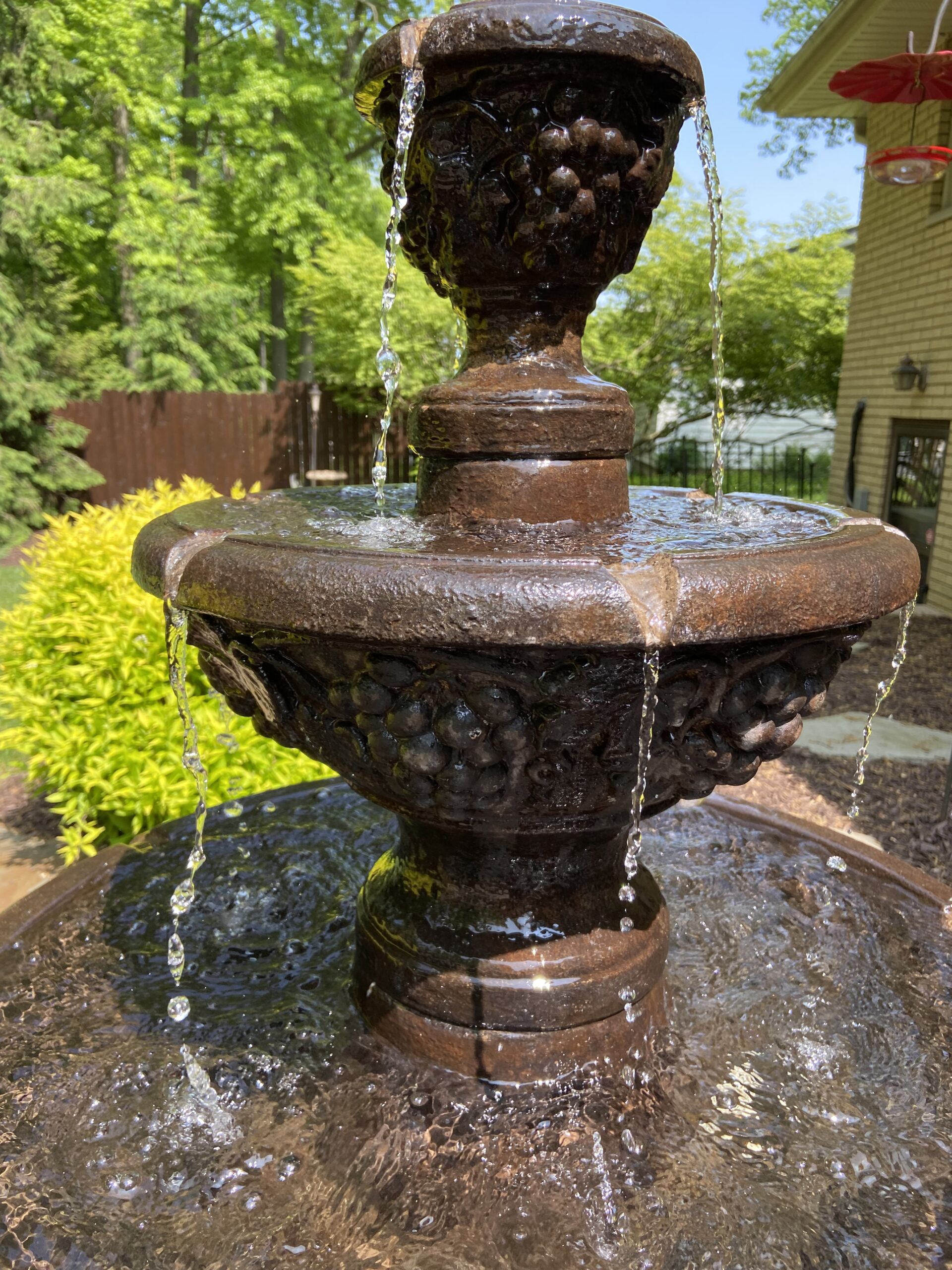 PC: That's great and I'm sure these suggestions will be a big help to people with planned fountain and birdbath projects.
If you have questions, call one of our expert technicians at 877-255-2656 and we'll help you select the best products and technique for your needs.  If you prefer email, send in a free online design consultation and we'll get back to you within 24-48 hours. DIY Home Improvement podcasts are produced twice monthly for your enjoyment and show notes can be found at at directcolors.com/listen.   Thanks again for joining us!
Creating a Durable and Attractive Concrete Fountain with DecoGel Stain
This project showcases the process of constructing a concrete fountain using CSA/Rapidset concrete and a melamine form. A copper pipe was utilized for the water feature, and Direct Colors' DecoGel was applied for staining. Opting for the rich Coffee Brown shade allowed for a darker hue than what the mix naturally offered, adding an appealing contrast. Application tips include the use of a smooth roller for an even finish and testing on the fountain's back for color preference.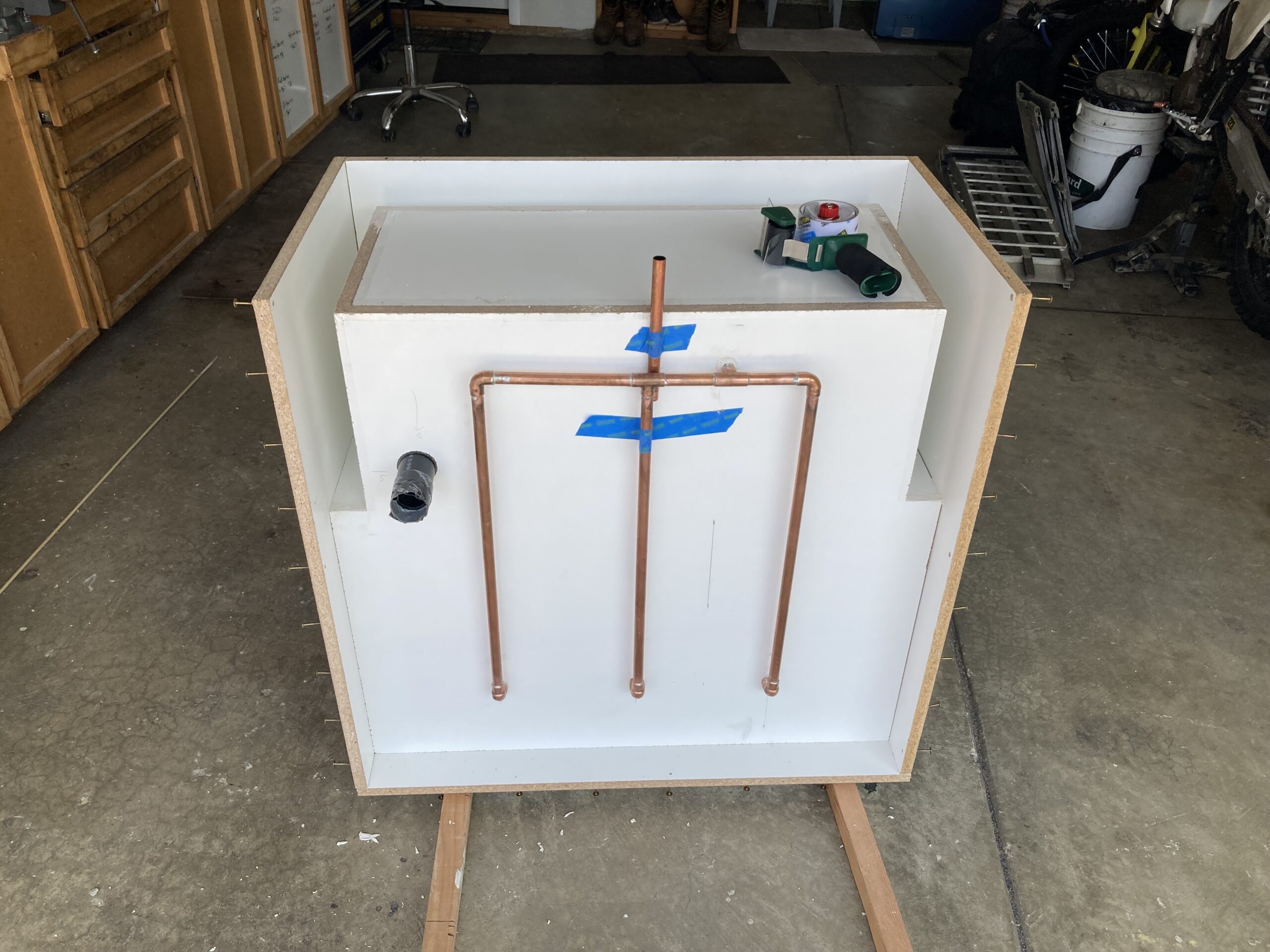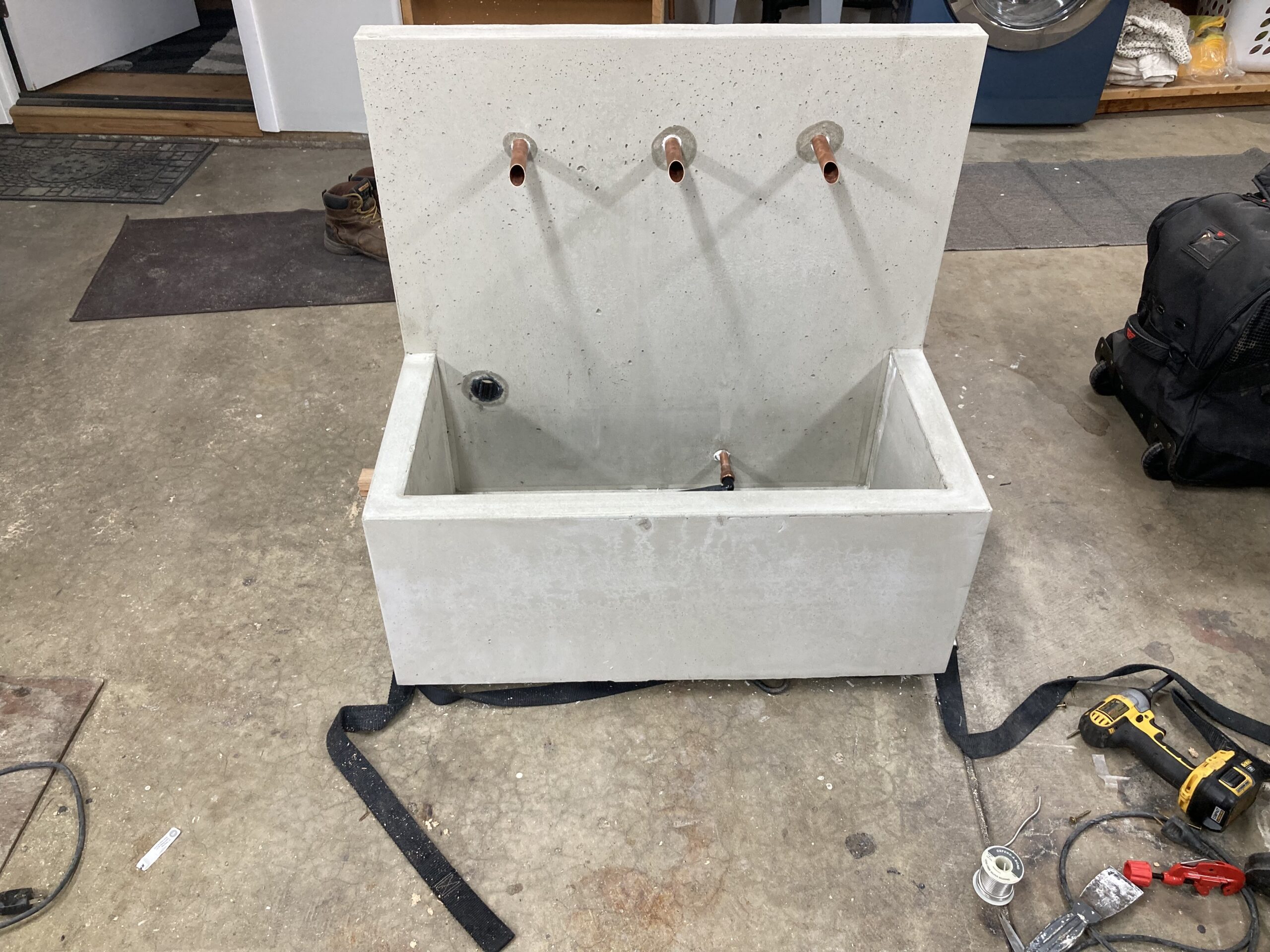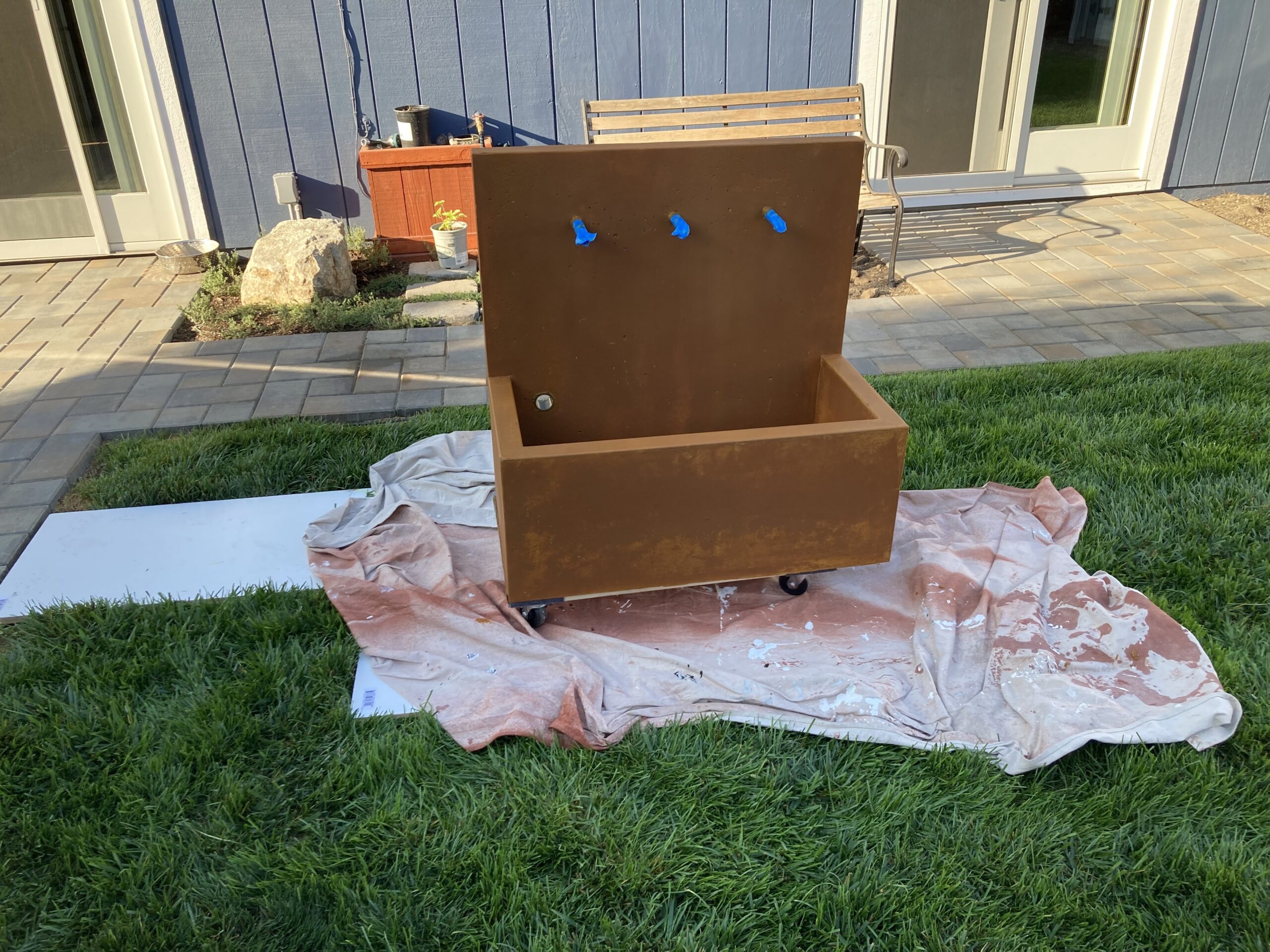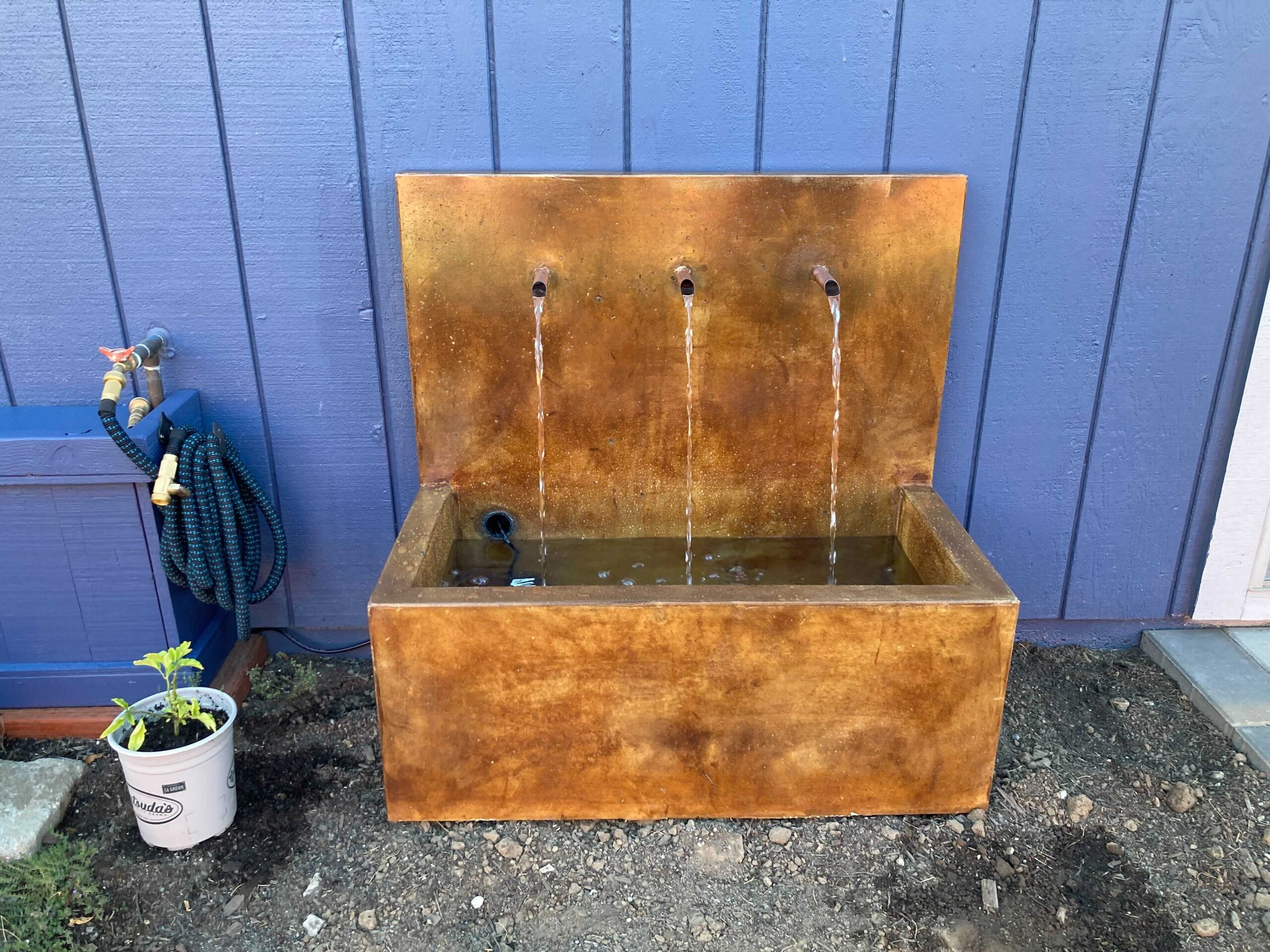 Vibrant Patio Succulent Fountain: A Concrete Staining Journey
This project involved the transformation of a bare concrete succulent "fountain" on a patio using a colorful trio of Azure Blue, Desert Amber, and English Red stains. The result is a vibrantly colored centerpiece that brings life to the outdoor space. The outcome far exceeded expectations, demonstrating the transformative power of quality staining techniques.