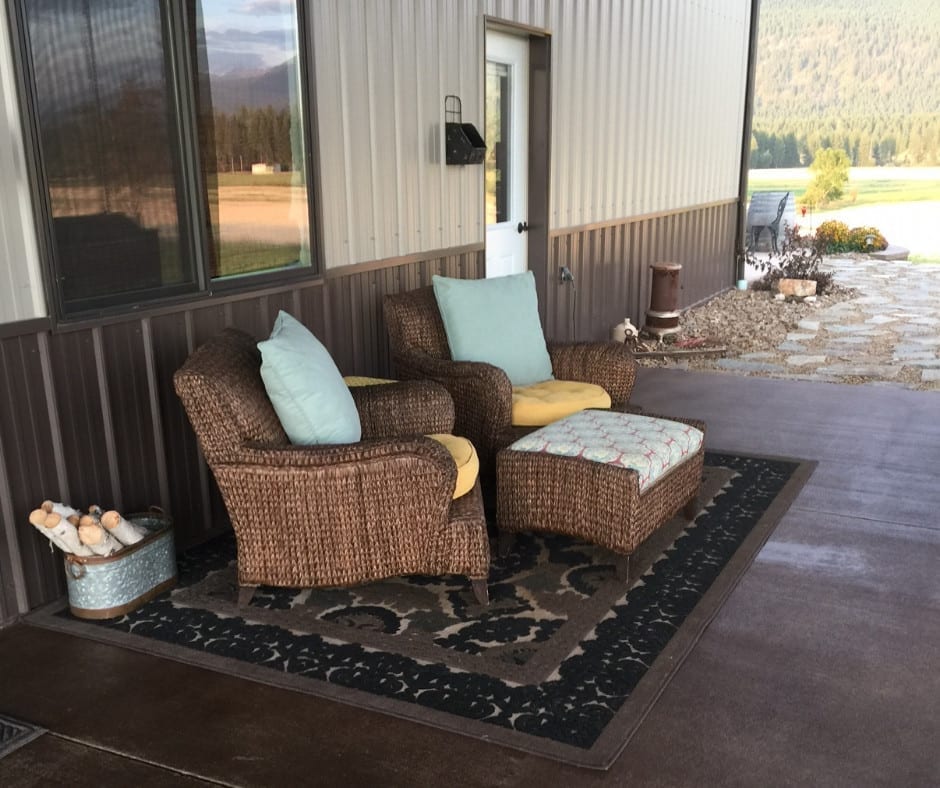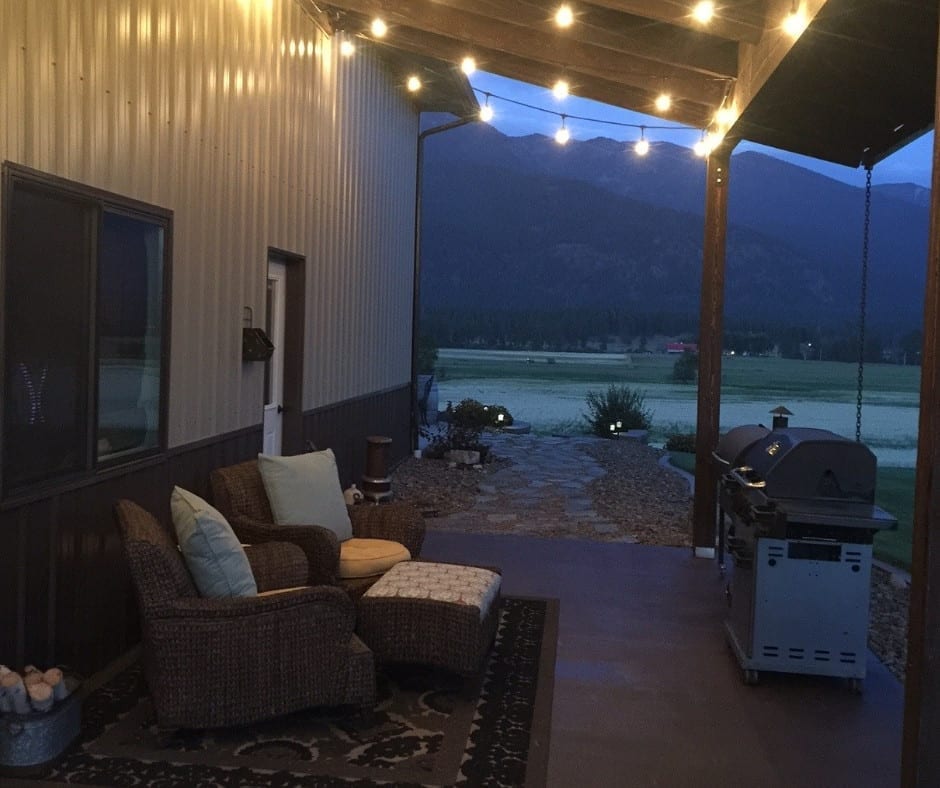 "We used the Driftwood and Chocolate  Colored Antiquing Concrete Stain. Worked great!  Ordered more for another area. Great product. Thanks!"
-The Palmer Family
What Is a Pole Barn?
A pole barn uses post-frame construction that allows the framing network to be driven directly into the ground, or secured above it. In a traditional structure, a work crew excavates and lays a deep concrete foundation on which the structure is then set—not doing so immediately saves 10-15% of the total building cost. Further, poles support the roof, as opposed to traditional stud-wall design in which the walls support a roof. One of the main design advantages here is that you don't have any load-bearing walls, thus it is easy to create an open and adaptable design.
How Much Does It Cost To Build a Pole Barn Patio?
Well, that we can't say as it depends on how big a project it is and what your specific goals are. But we can tell you that the easiest flooring and countertop material you can build with is concrete. And with Direct Colors Project Cost Calculators, your flooring costs will always stay on budget!
Plus, as we constantly hear from our clients, decorative concrete brings outdoor living spaces to life without breaking the bank. The Palmer family of Kalispell, MT built a pole barn and used our Antiquing Concrete Stain to add rich color to their patio space.
Direct Colors Driftwood and Chocolate Colored Antiquing Concrete Stain Sealed with Our Solvent-Based, Satin Finish Acrylic Sealer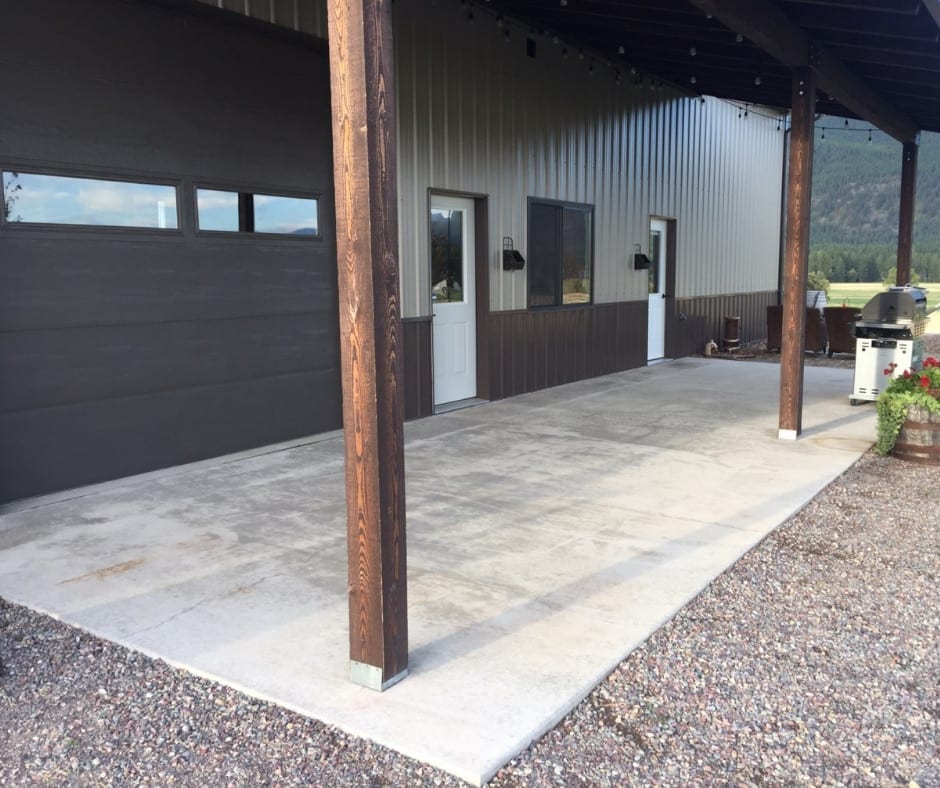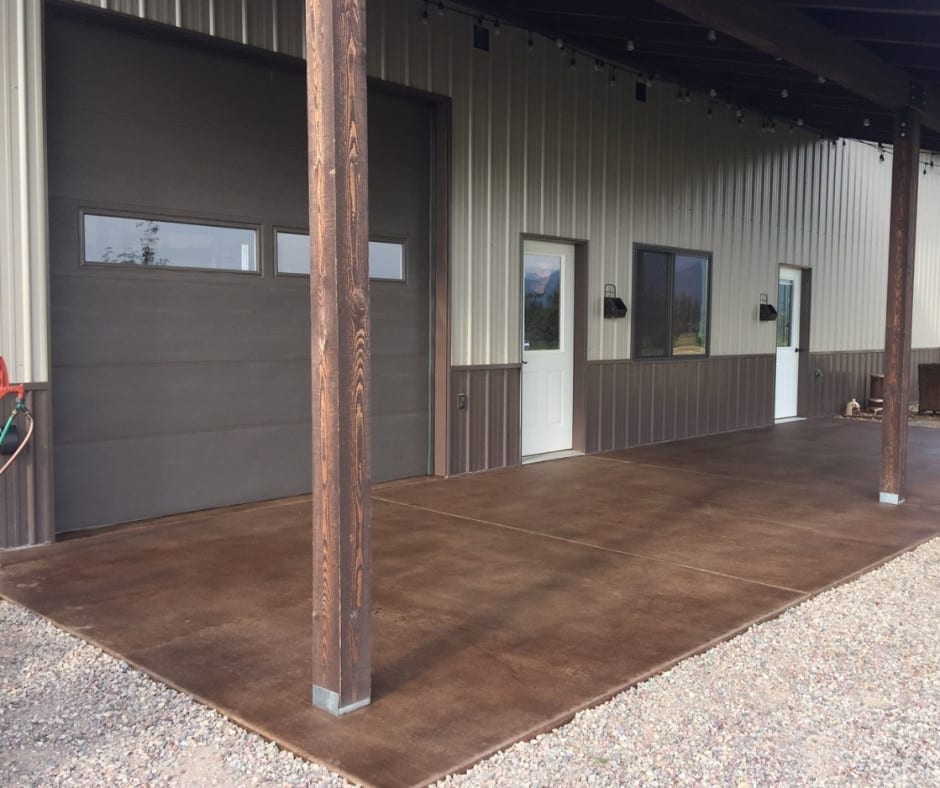 What If I Have Pre-Existing Concrete Floors
No problem! Direct Colors Antiquing Concrete Stain is specially formulated to work with previously poured, stamped, stained and sealed concrete. The color flows into the lowest parts of existing concrete, adding natural looking highlights. It makes refinishing and adding color to old dull concrete a snap!
What If I Am Pouring New Concrete Floors
Consider adding Integral Pigment to concrete during the mixing phase to give your concrete even coloring throughout, then seal and you are finished. But for those who want an even more  unique look, Acid Stain may be applied on the surface of integrally colored concrete. The base color will remain in background, while the Acid Stain will add new designs and color across the surface of the concrete.