Transformations: Commercial Concrete Staining Before and Afters
Welcome to our gallery of commercial concrete staining projects! Here, you can see the amazing transformations that have been achieved with the application of concrete stain. Concrete stain is a versatile and cost-effective way to add color and character to concrete surfaces, and it can be used on a variety of commercial spaces including retail stores, restaurants, offices, and more. Whether you are looking for inspiration for your own project or simply want to see the creative possibilities of concrete staining, we hope you enjoy browsing our collection of before and after photos.
Valtex Headquarters Office
Specializing in full shell construction, subcontractor Valtex considered what to do for the floors in their new headquarters. Coming in at 3,500 square feet, it was an ambitious project from the get-go!
A blue acid stain base with black concrete veining ended up being the winning combination. The concrete floors were then topped off with glossy sealer and floor wax – look at 'em shine!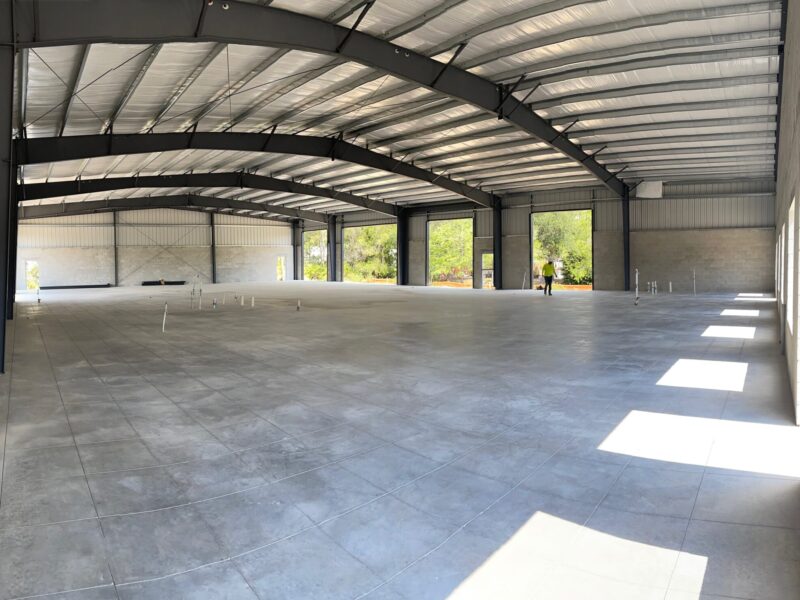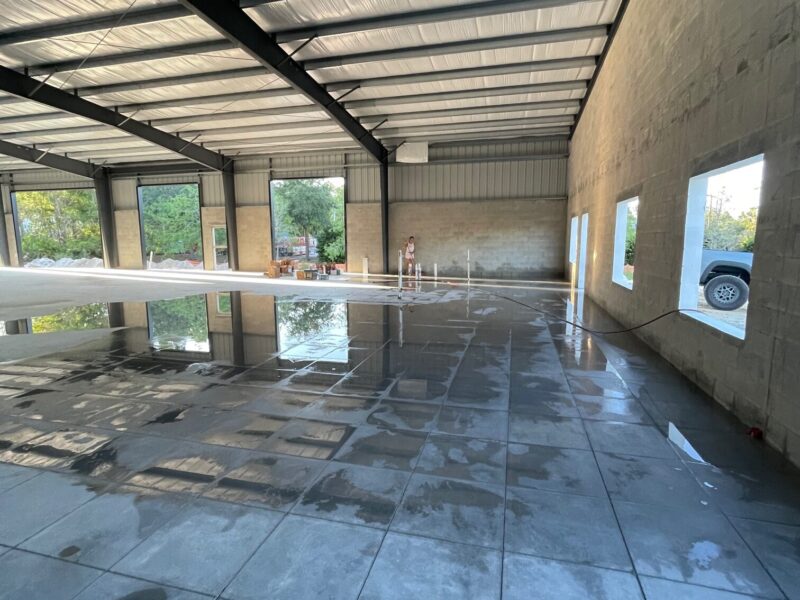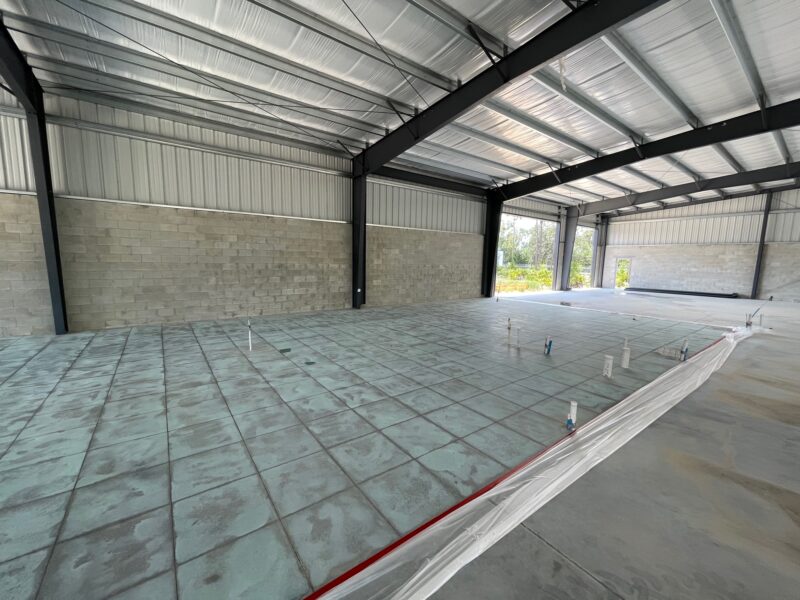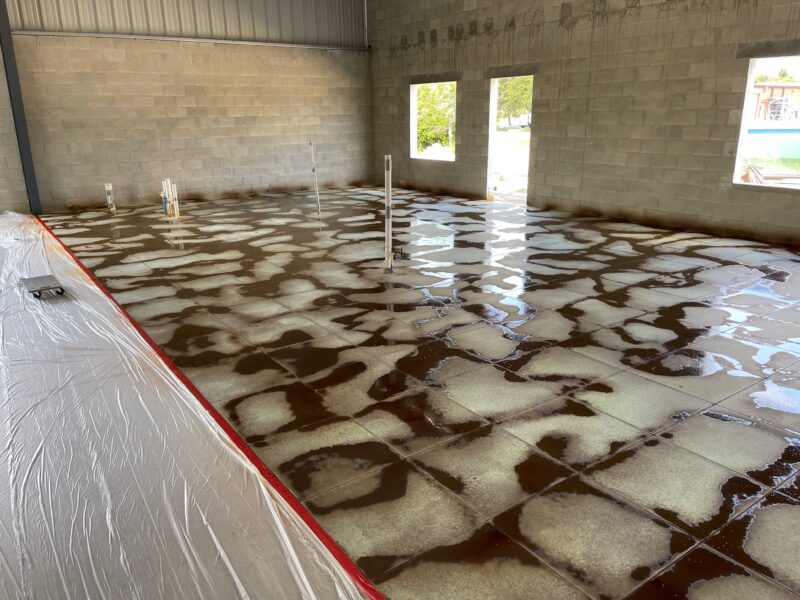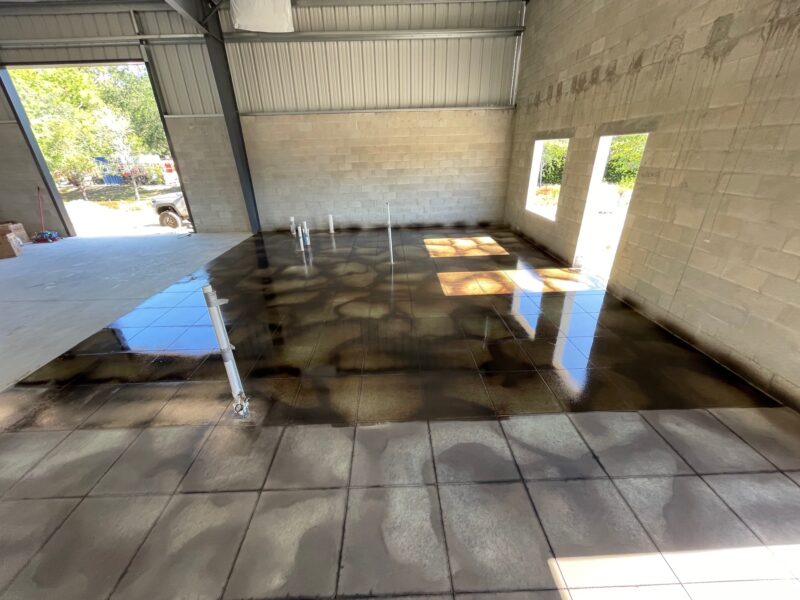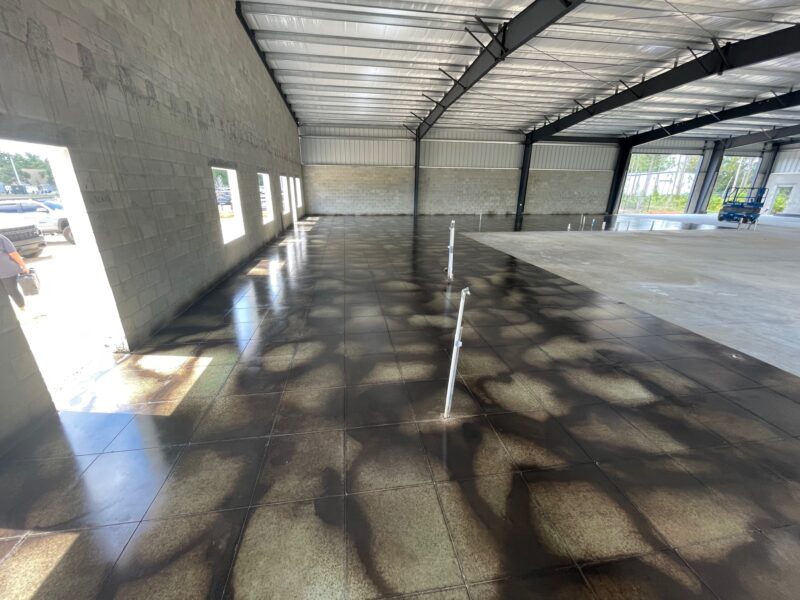 What a beautiful barndo office, using a wet on dry technique for layering acid stain. This application method helps control the heavier shades of color, such as coffee brown.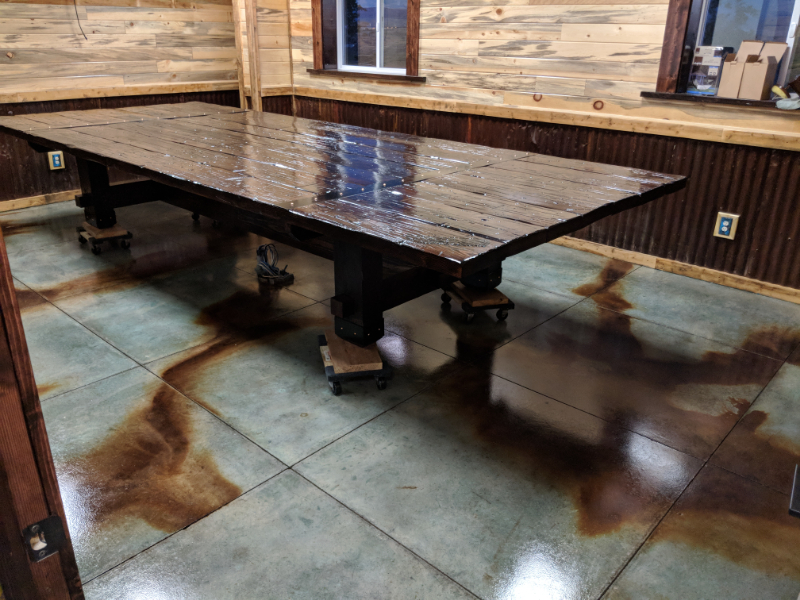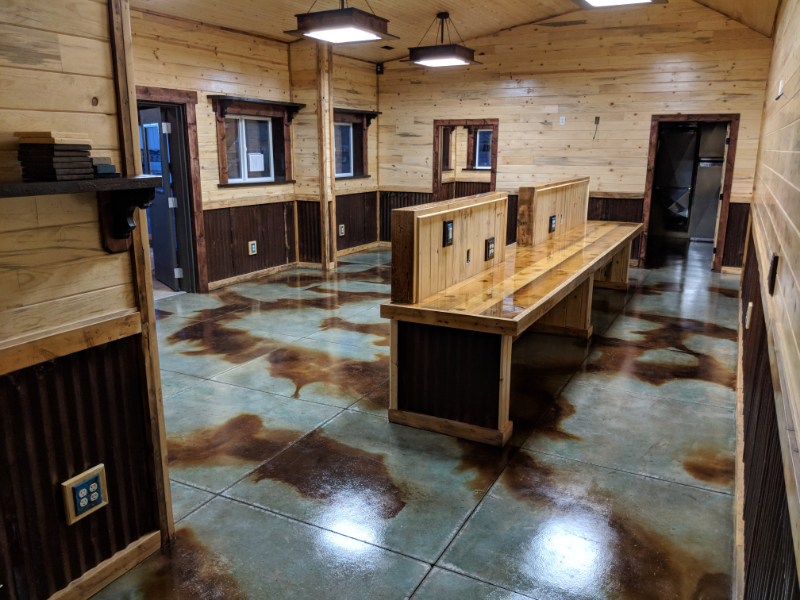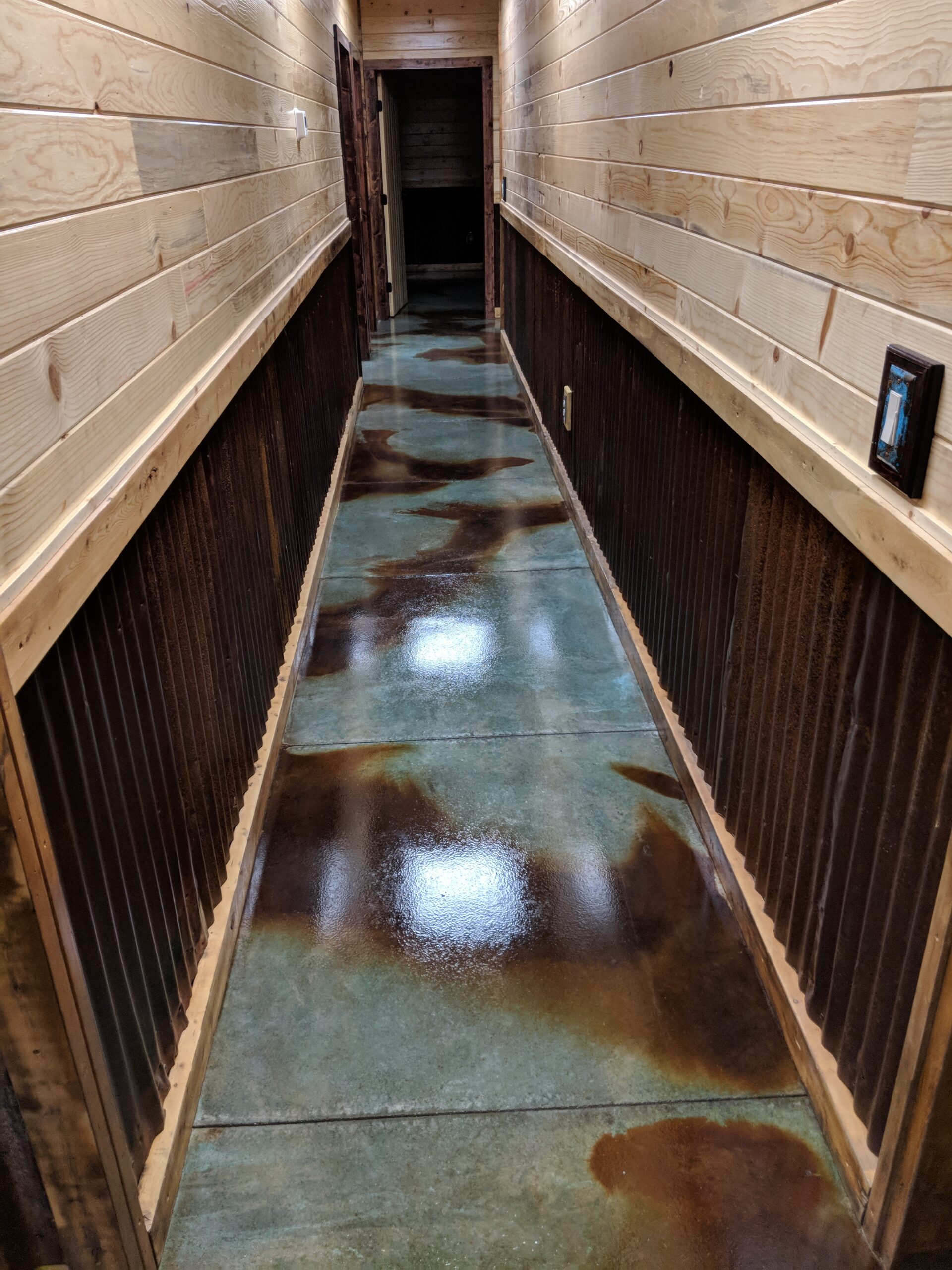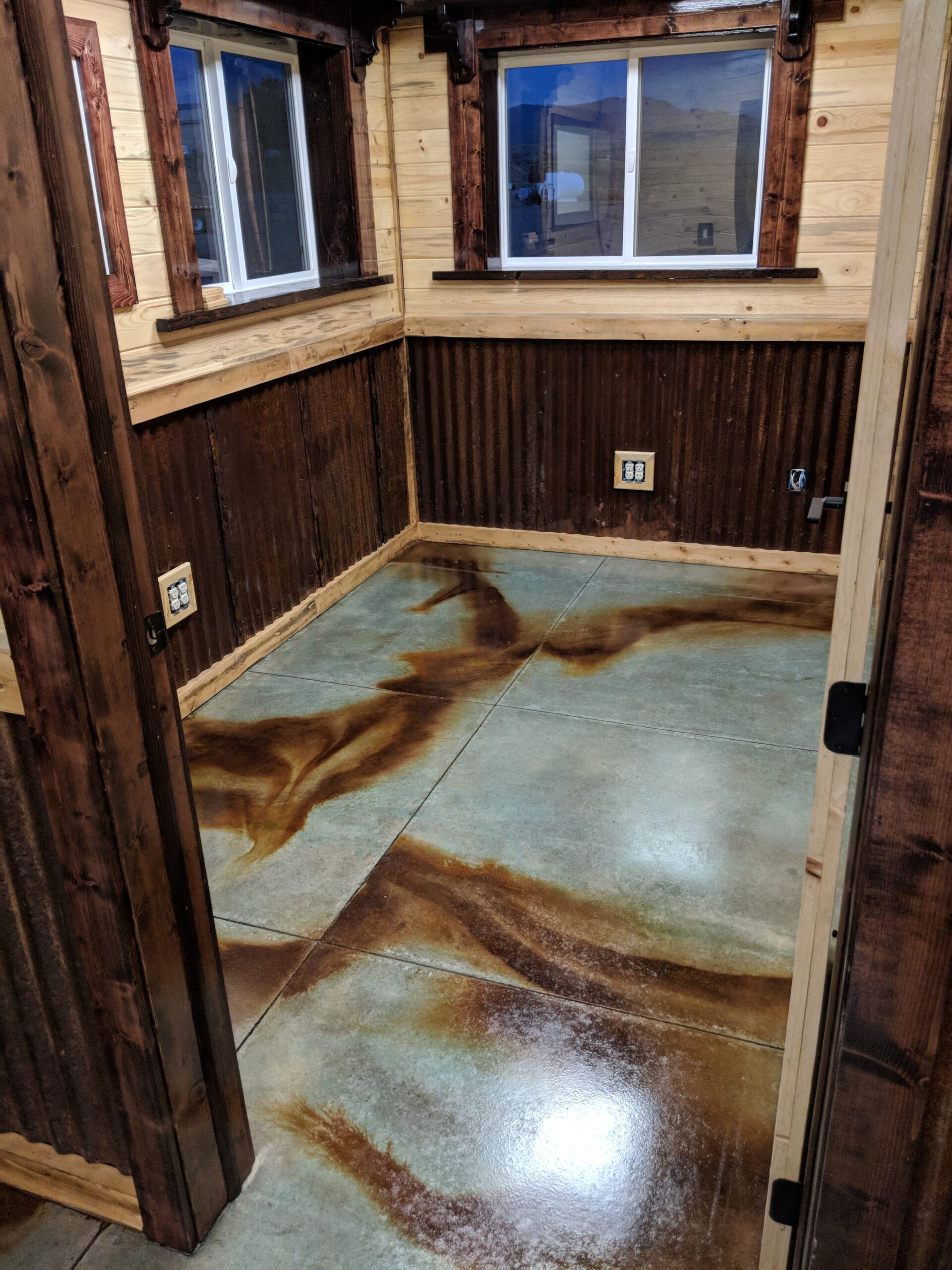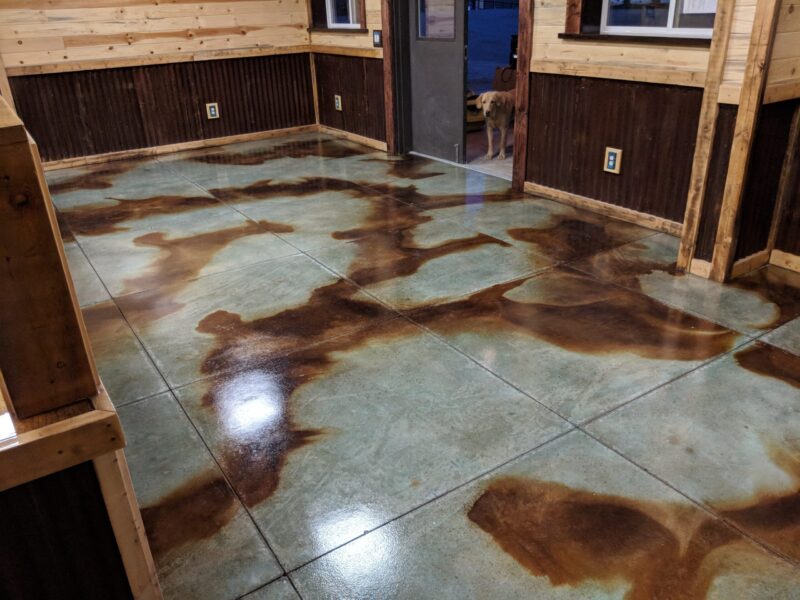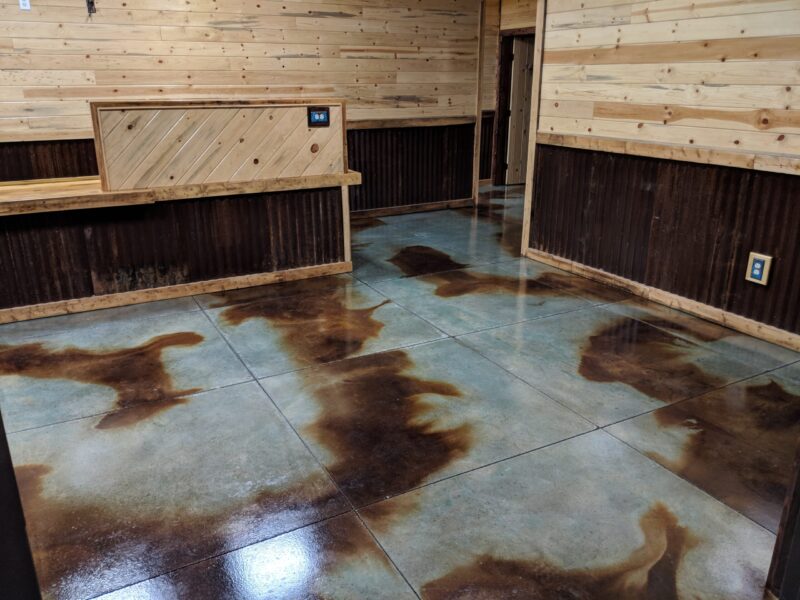 Concrete dye and acid stain brought even more personality to this pizza parlor's concrete floor. The neutral beige concrete stain really complements the exposed brick wall!
In this case, the concrete was over 30 years old and contained problem areas that would not take the stain at all. So it was Vibrance™ concrete dye to the rescue!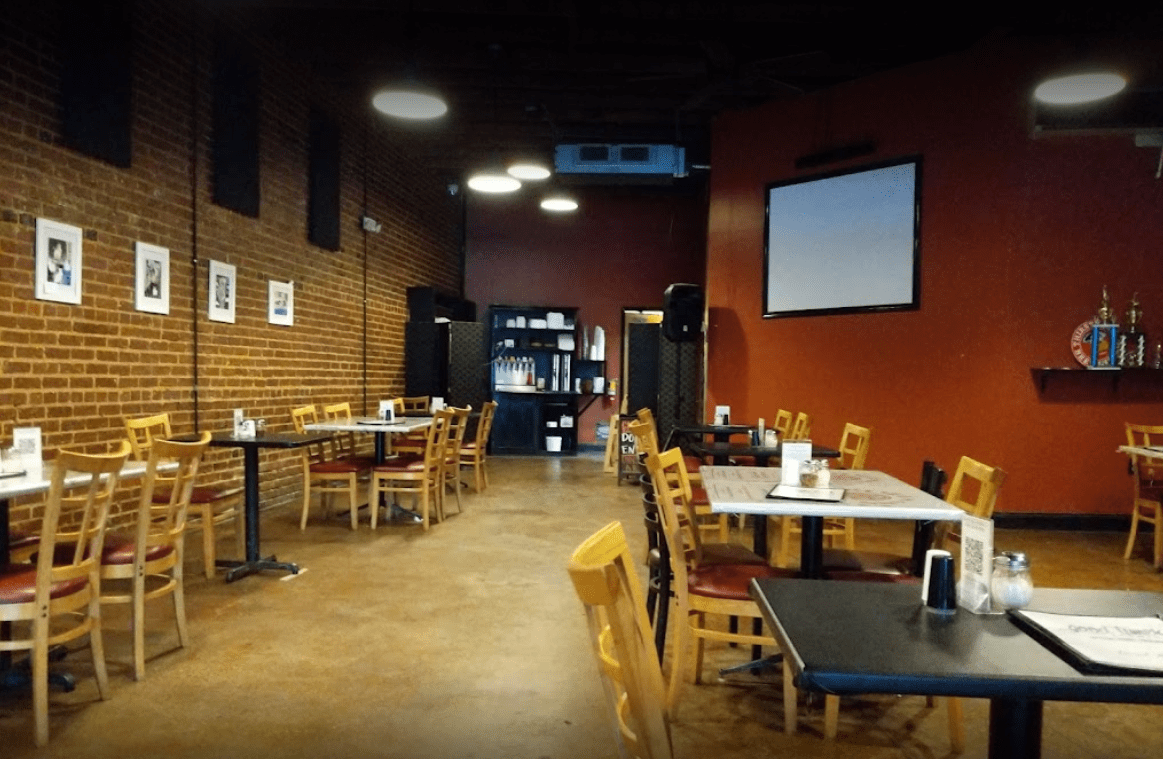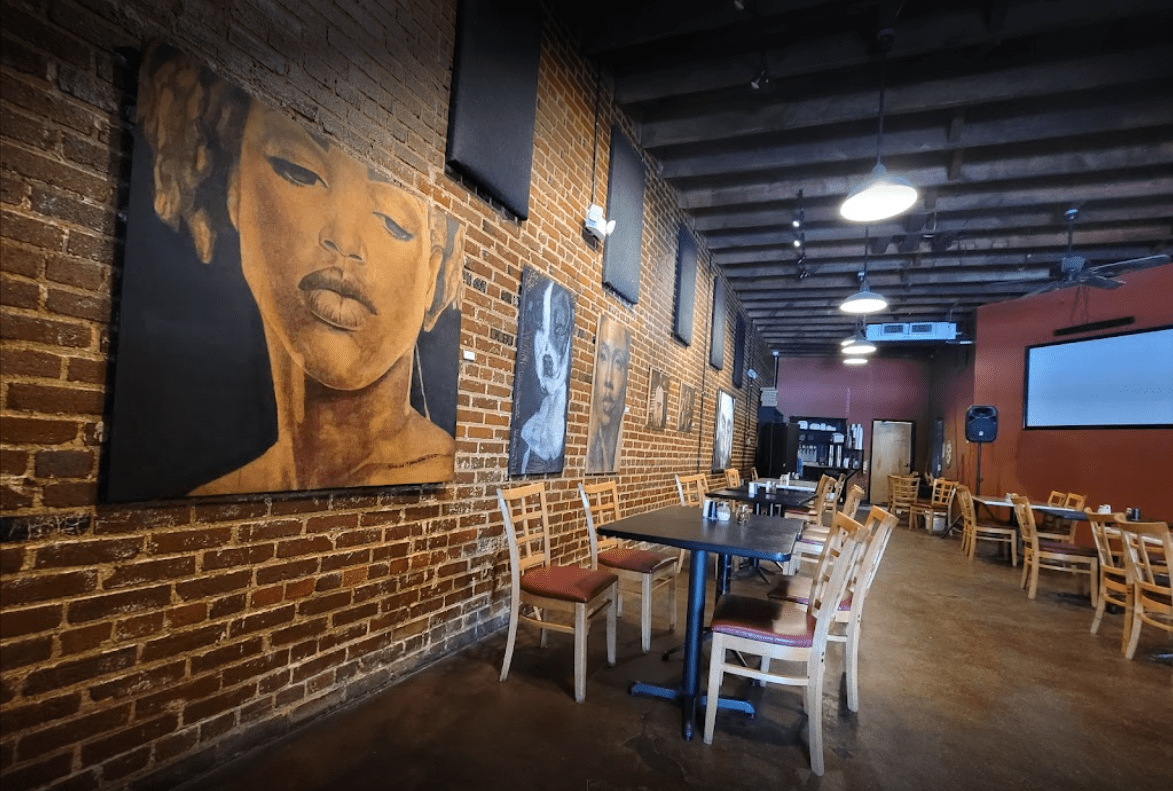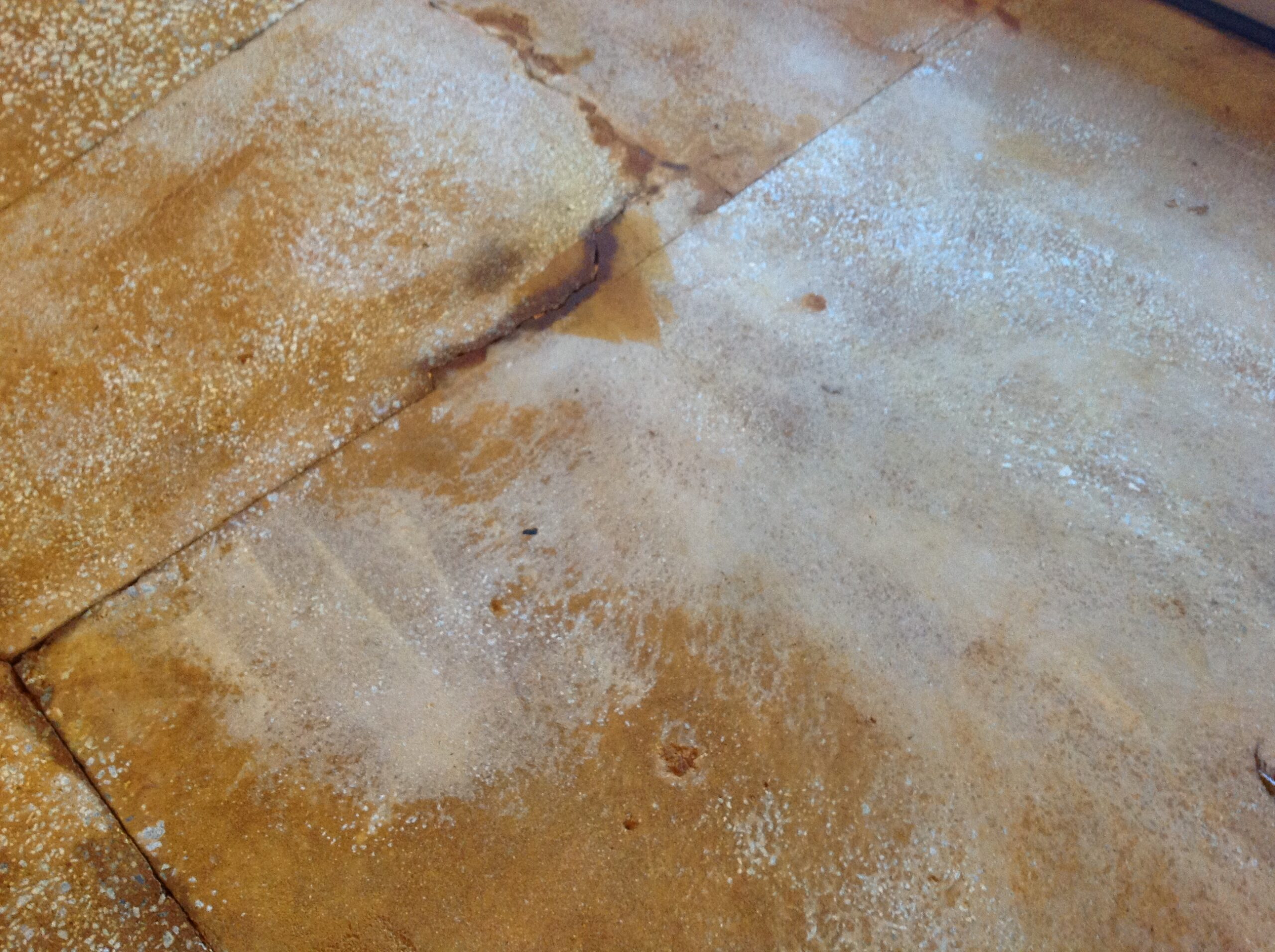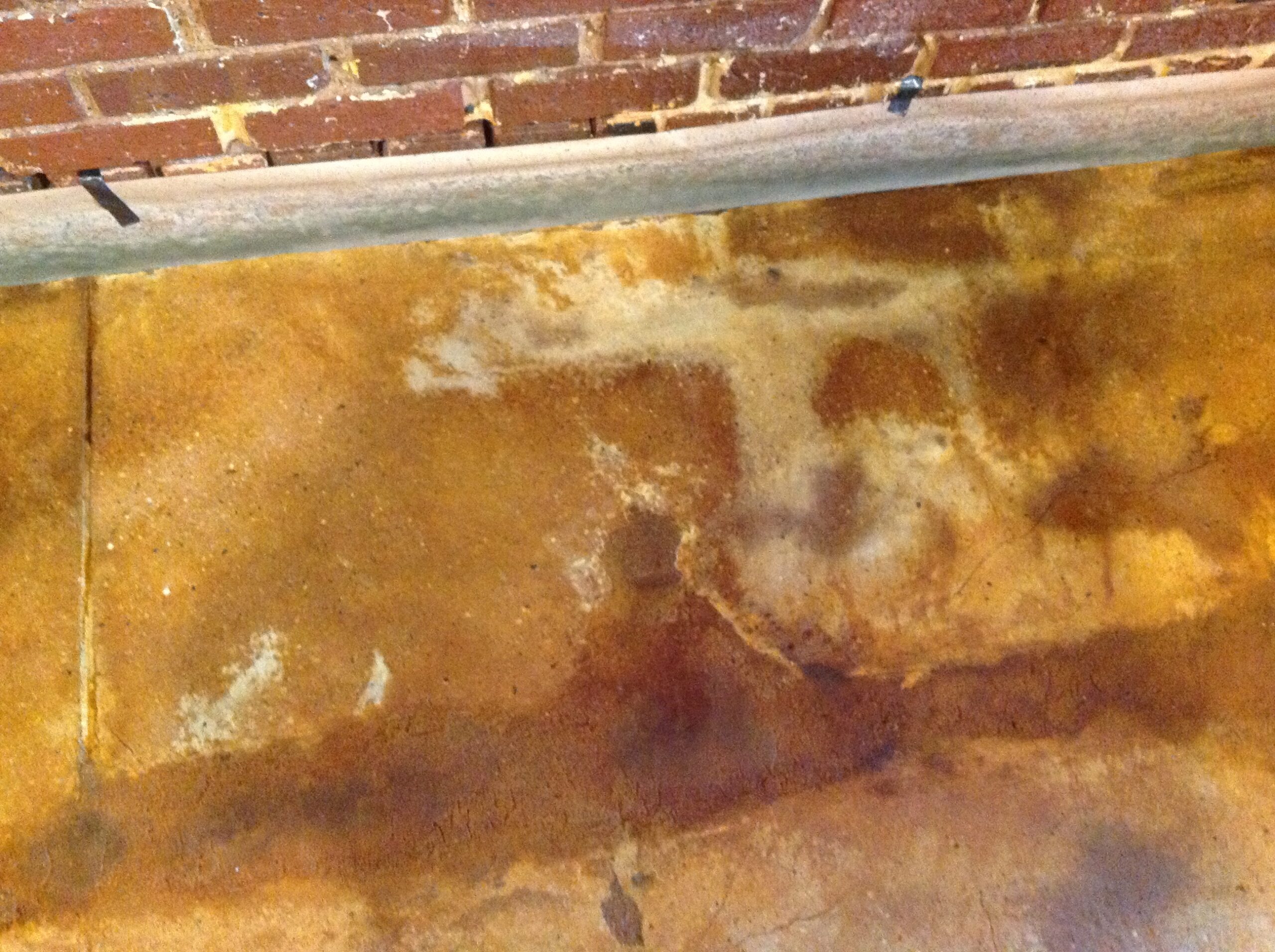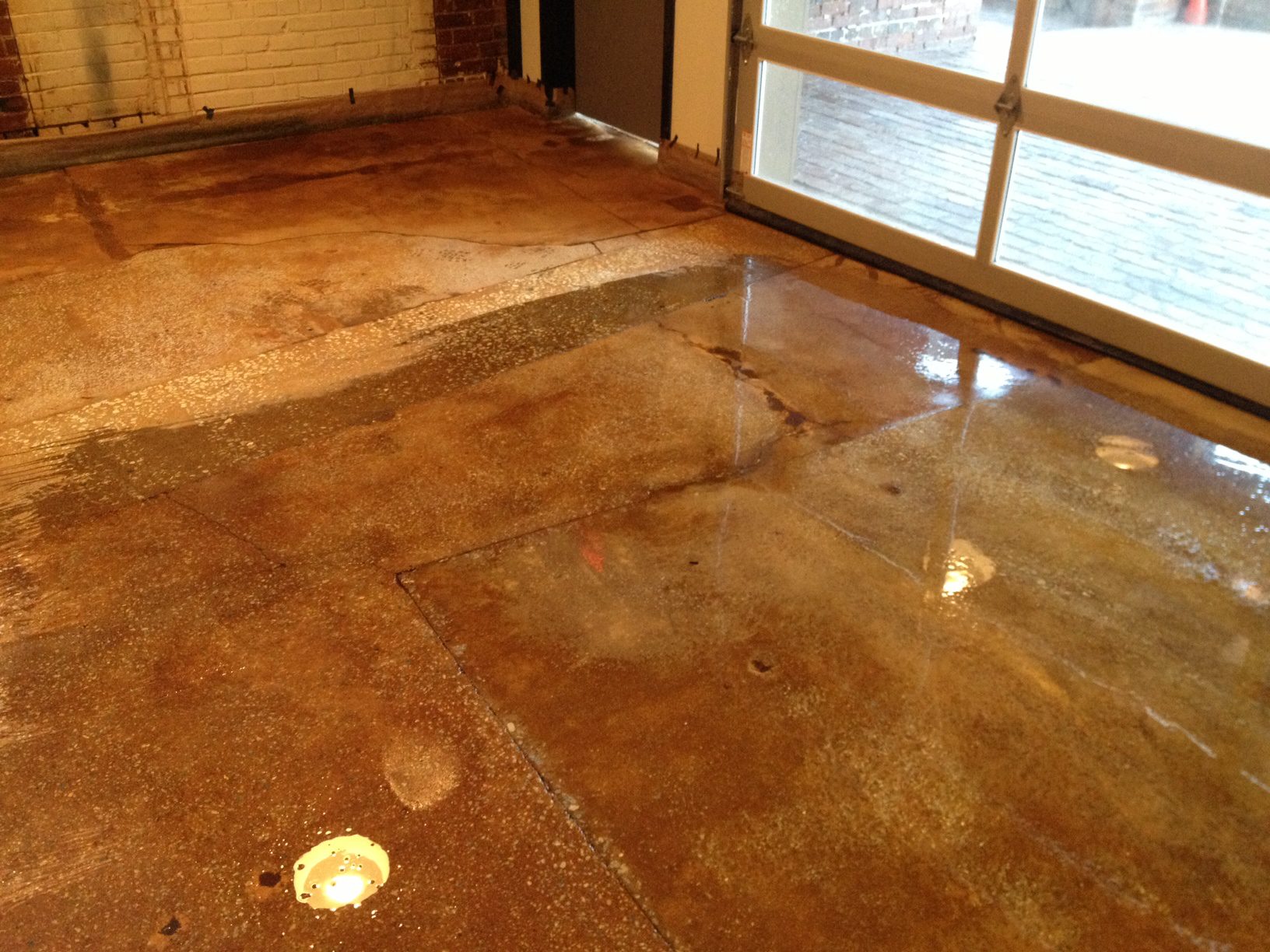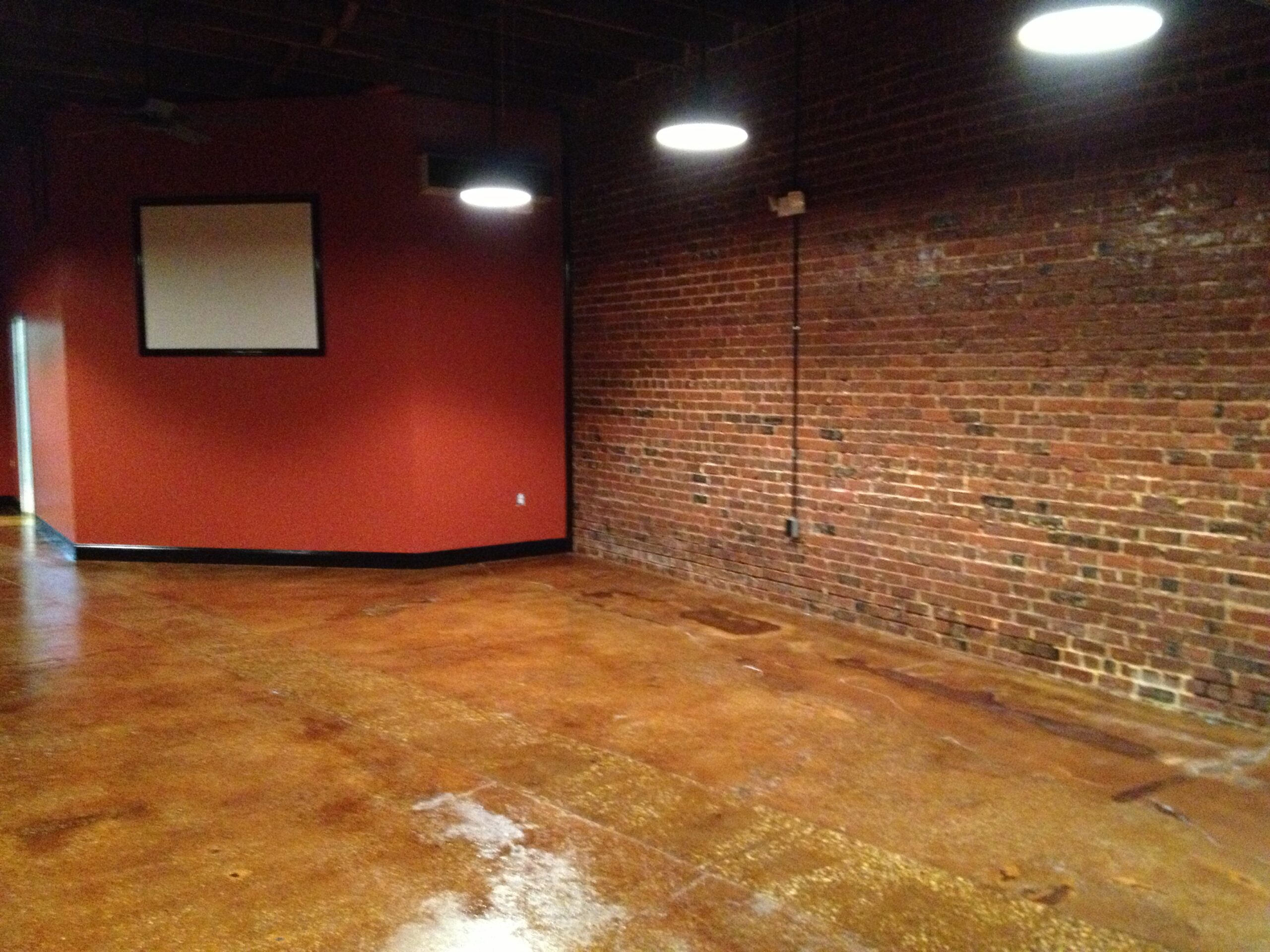 Acid stain is low-maintenance, easy to clean, and the perfect choice for a concrete gym floor! Three acid stain colors added depth and dimension to this space, and the concrete veining application method produced great results.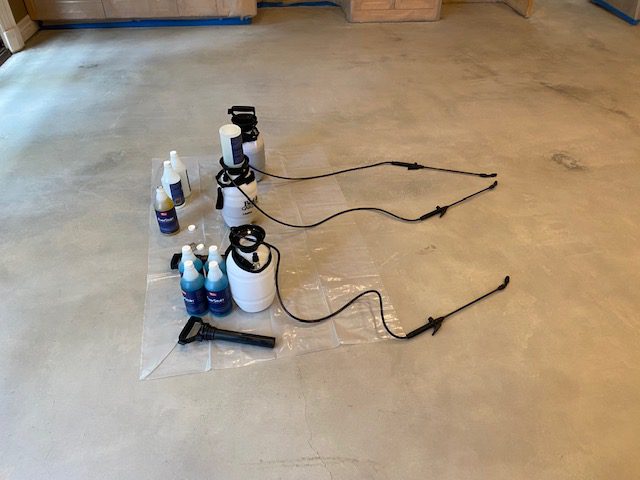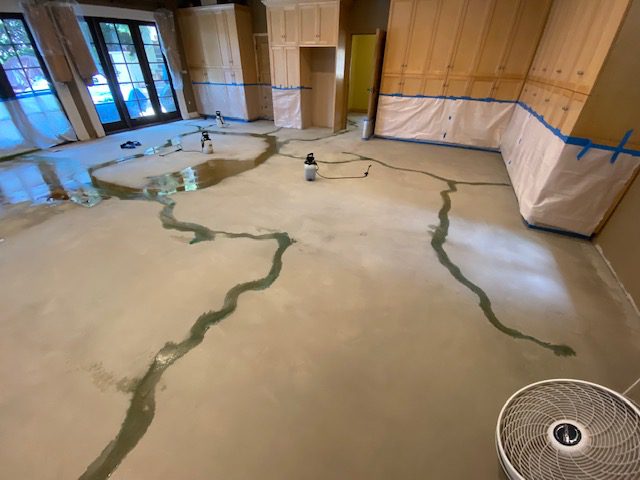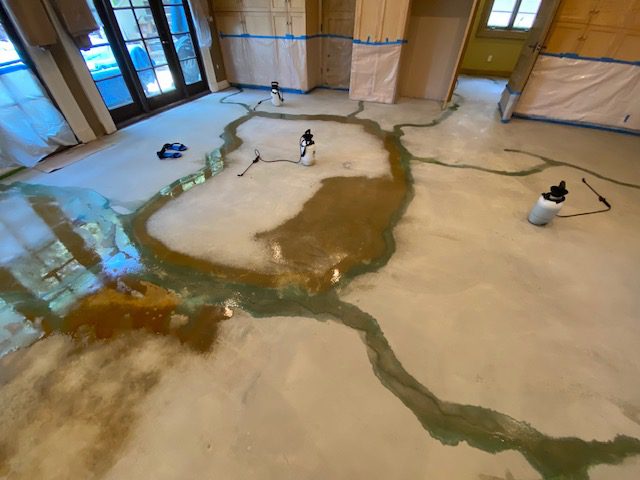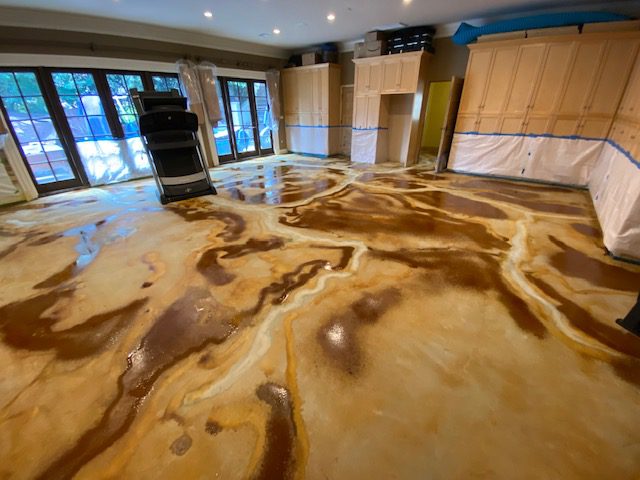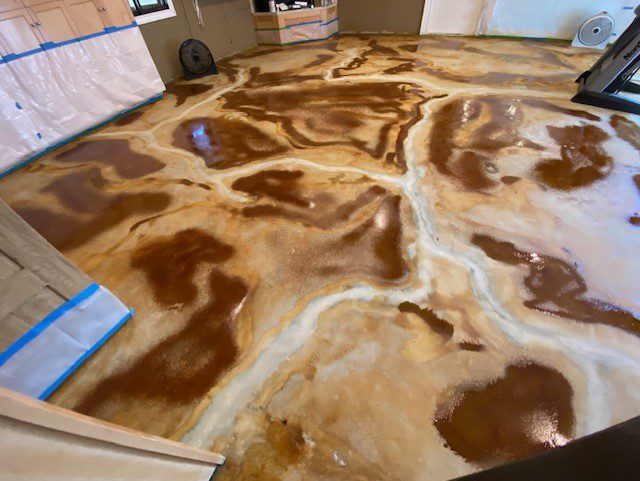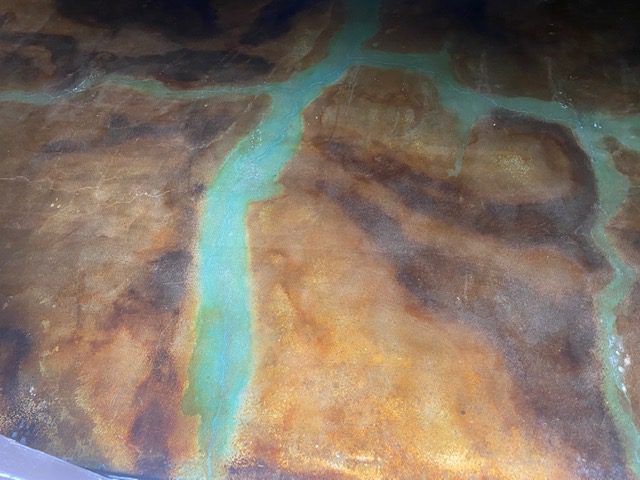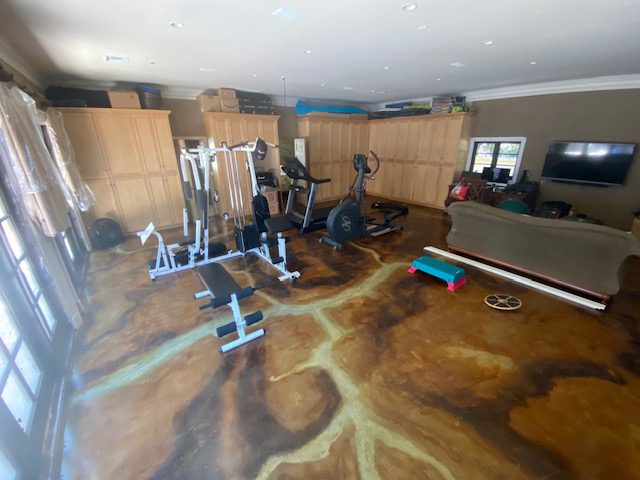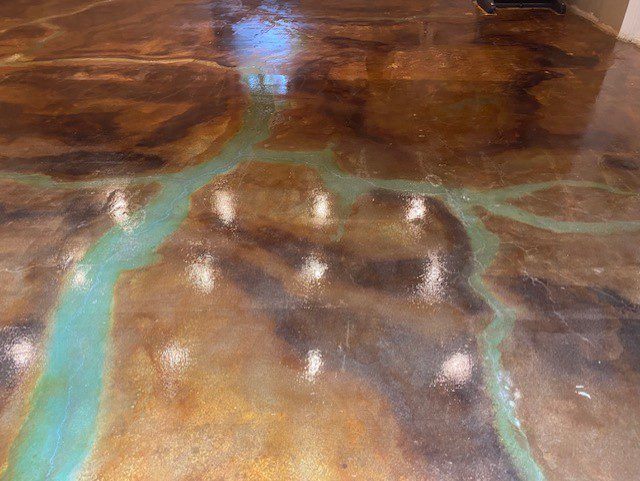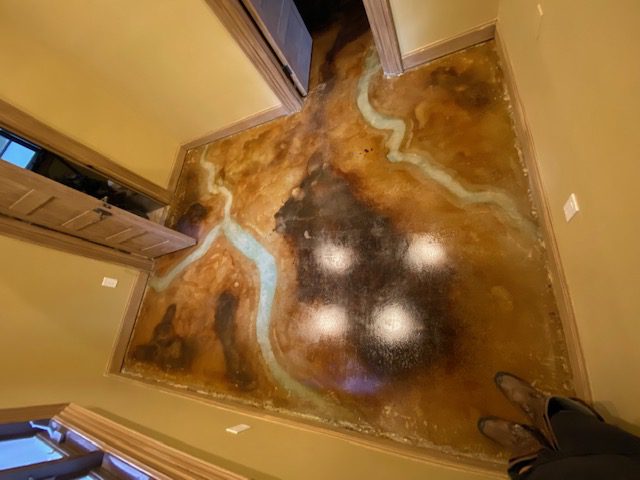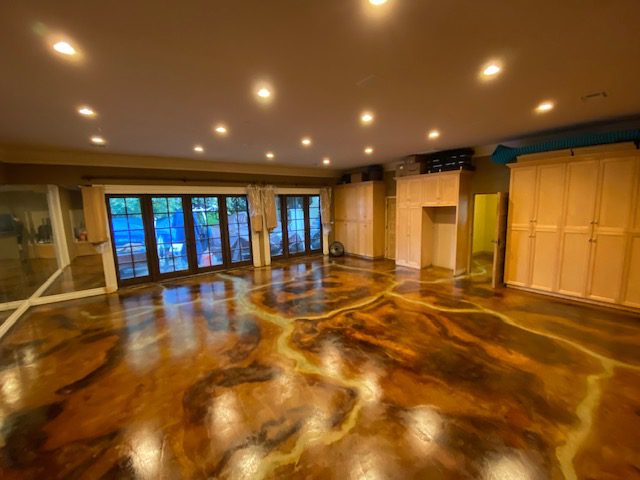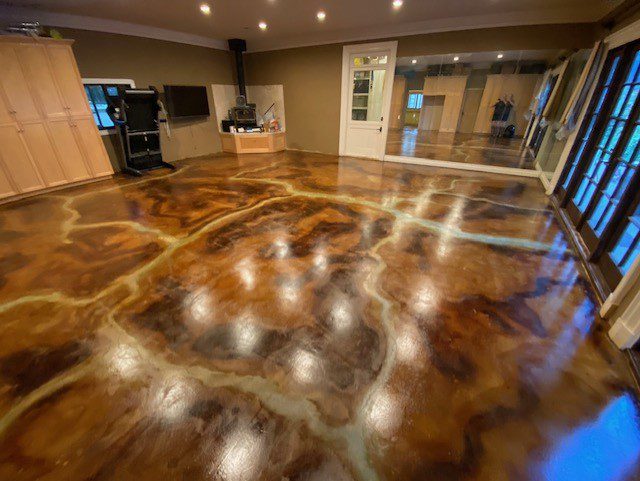 Acid stain livened up this animal hospital floor with an interesting combination of colors. Even with normal wear and tear from the animals, this stained concrete floor should hold up nicely! The sealer further ensures that it will retain its durability and protection.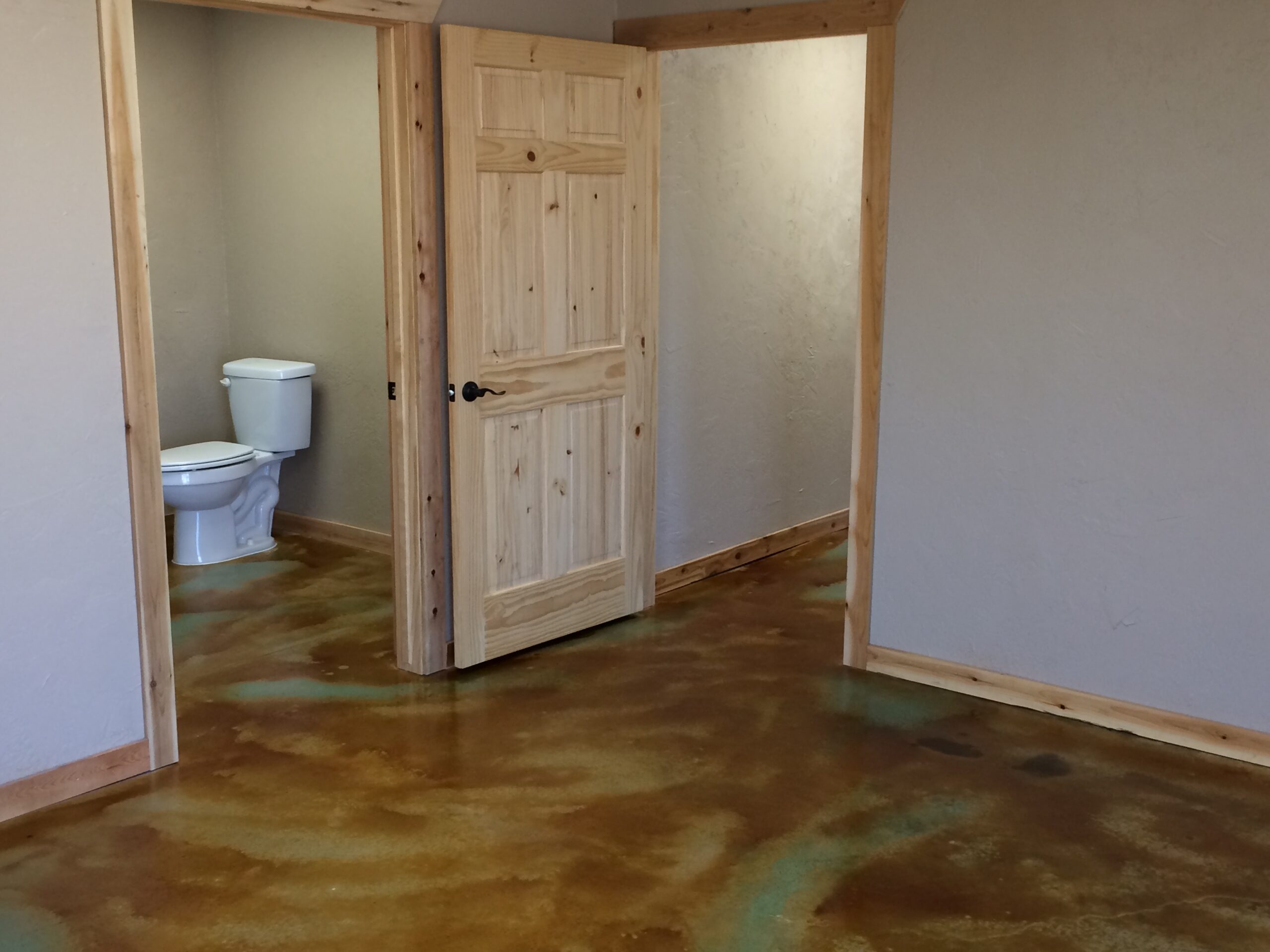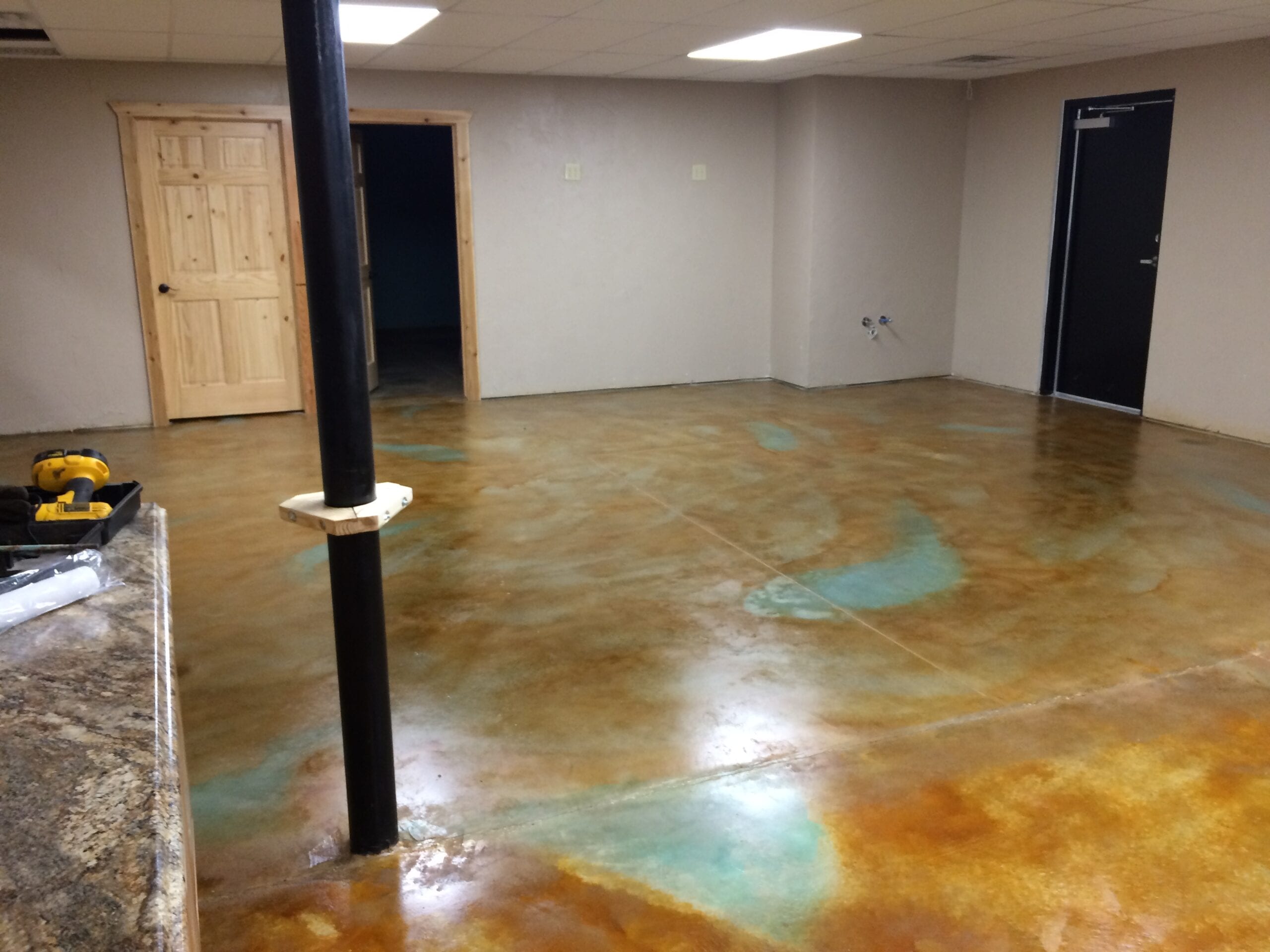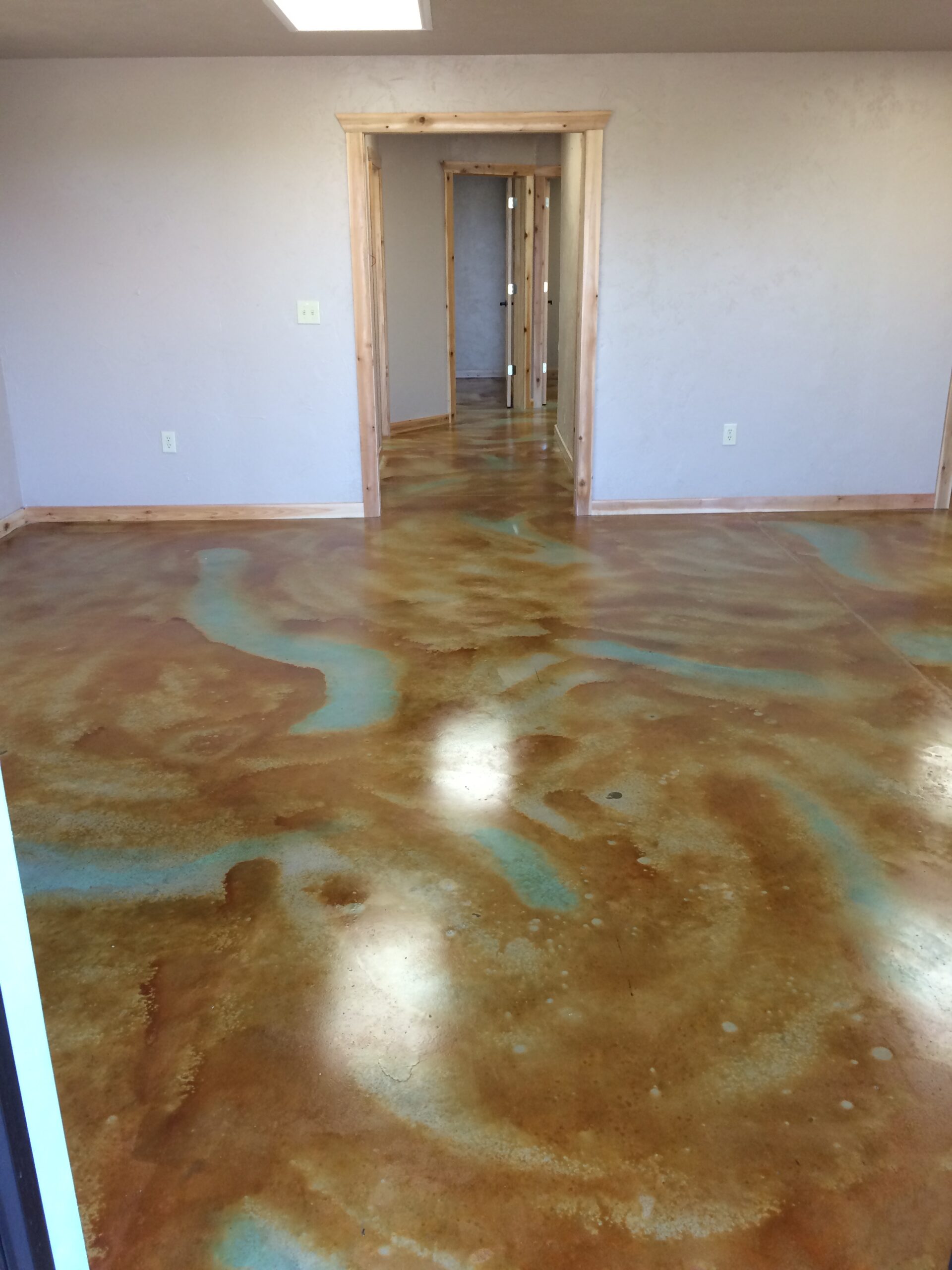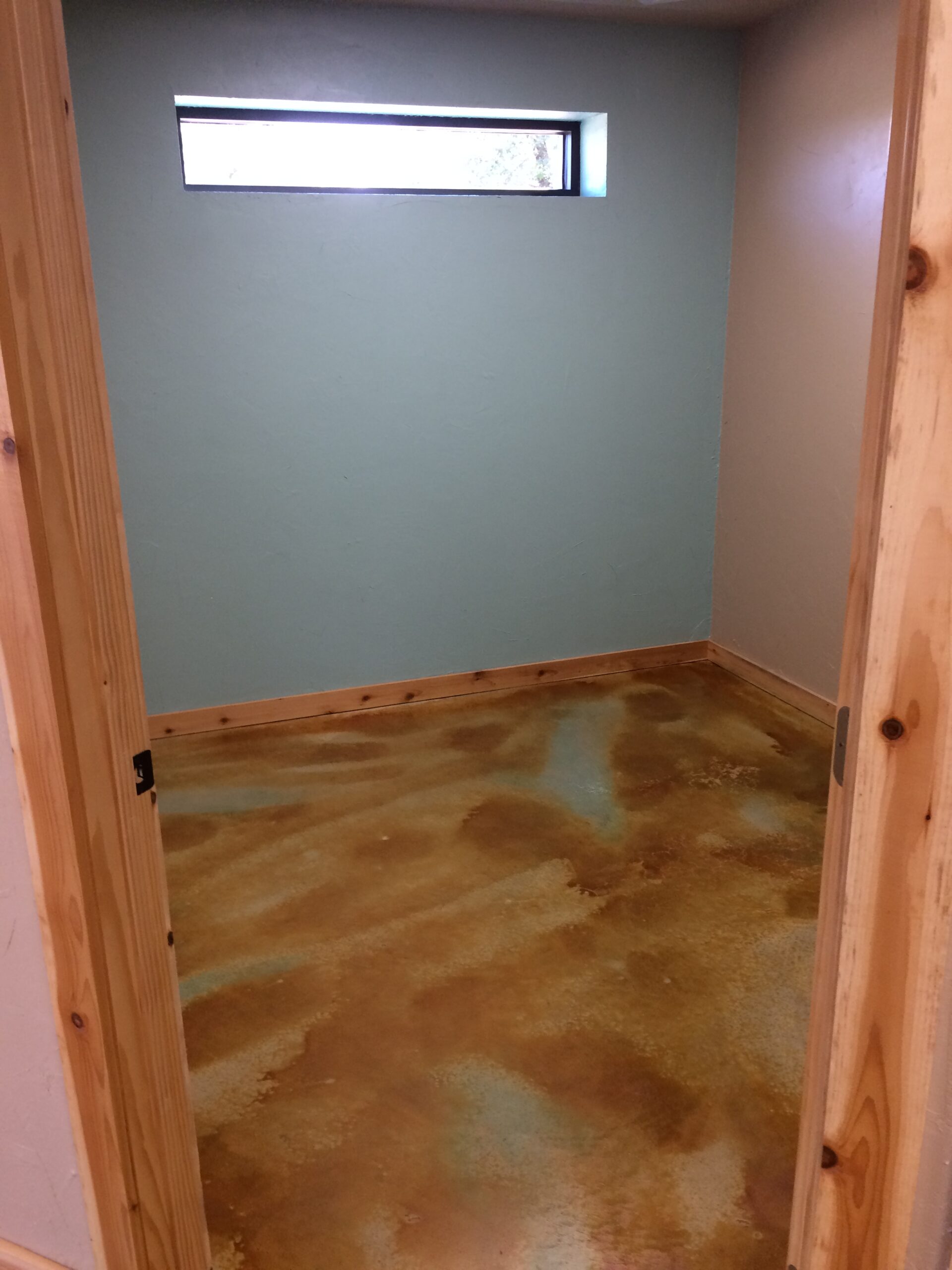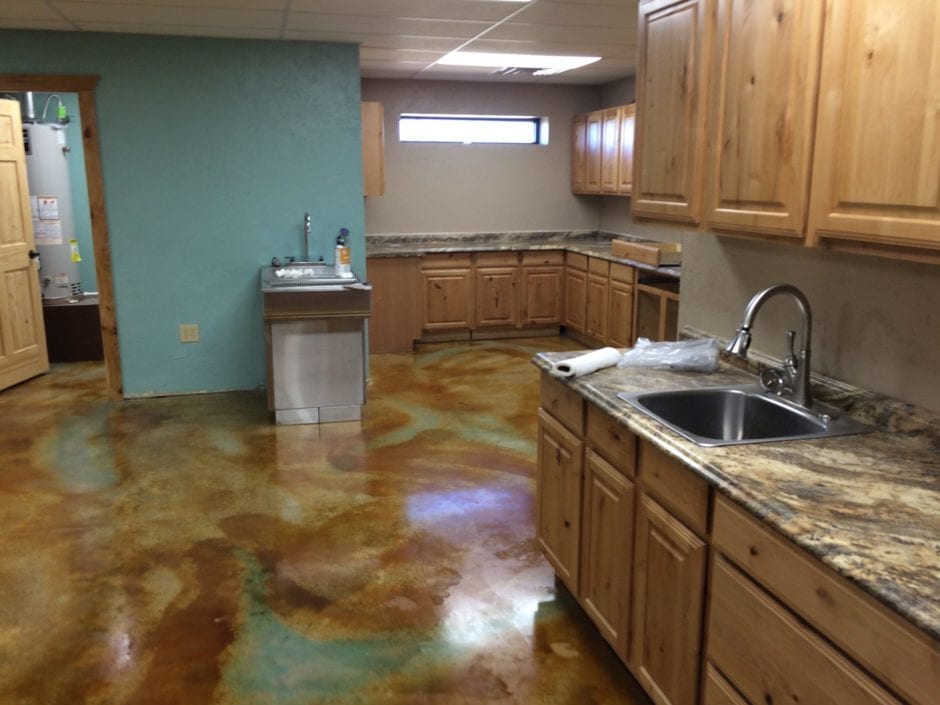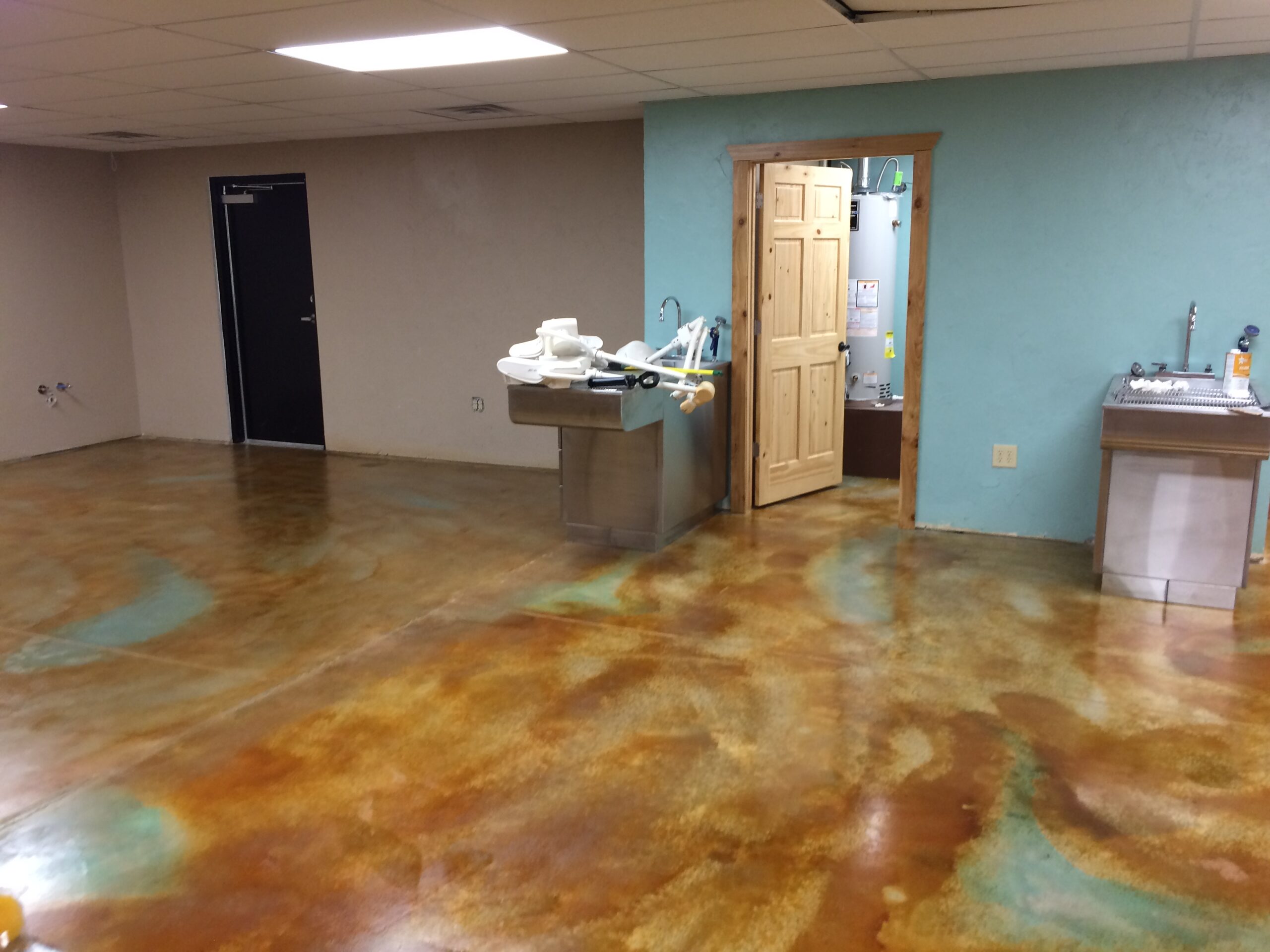 Check Out That Liquor Store Floor!
Concrete stain can handle all the heavy foot traffic in a commercial space. That's why stained concrete floors were the most reasonable option for this liquor store.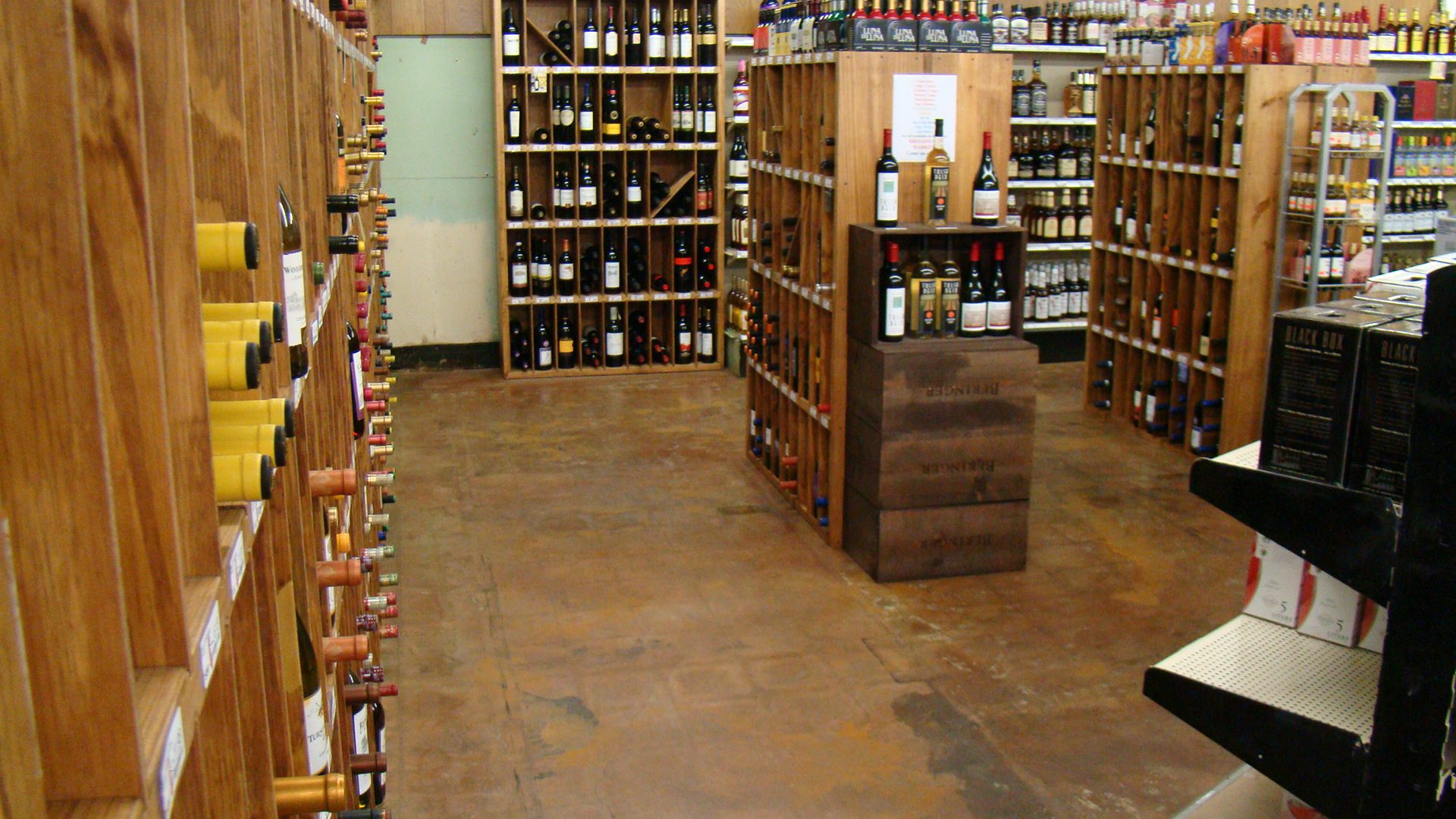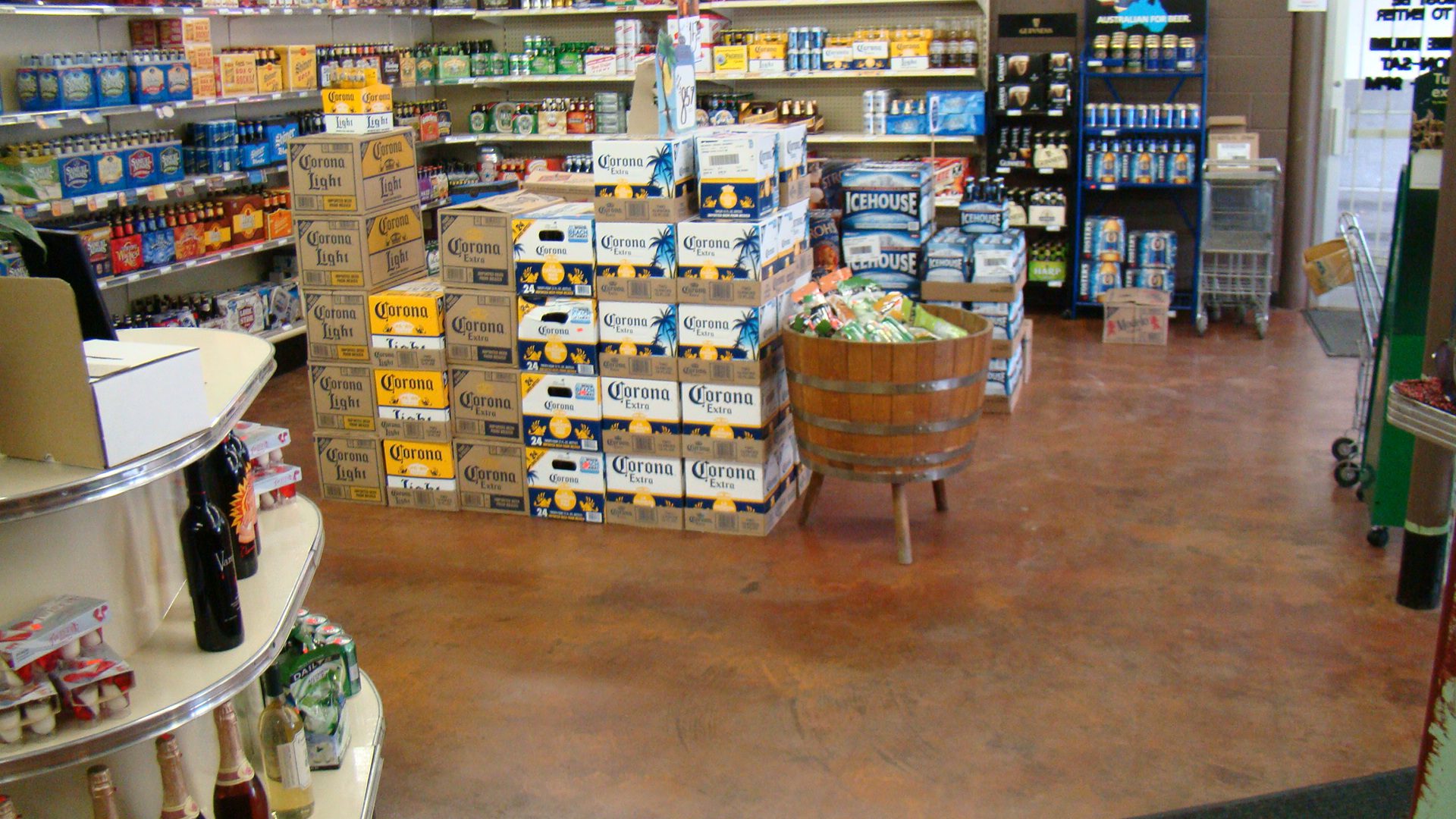 Commercial Garage Floor Upgrade
Whoa. This default gray garage floor transformed into an acid stain dream! The shifting sand brown stain and coffee brown stain add depth and visual focus to the space.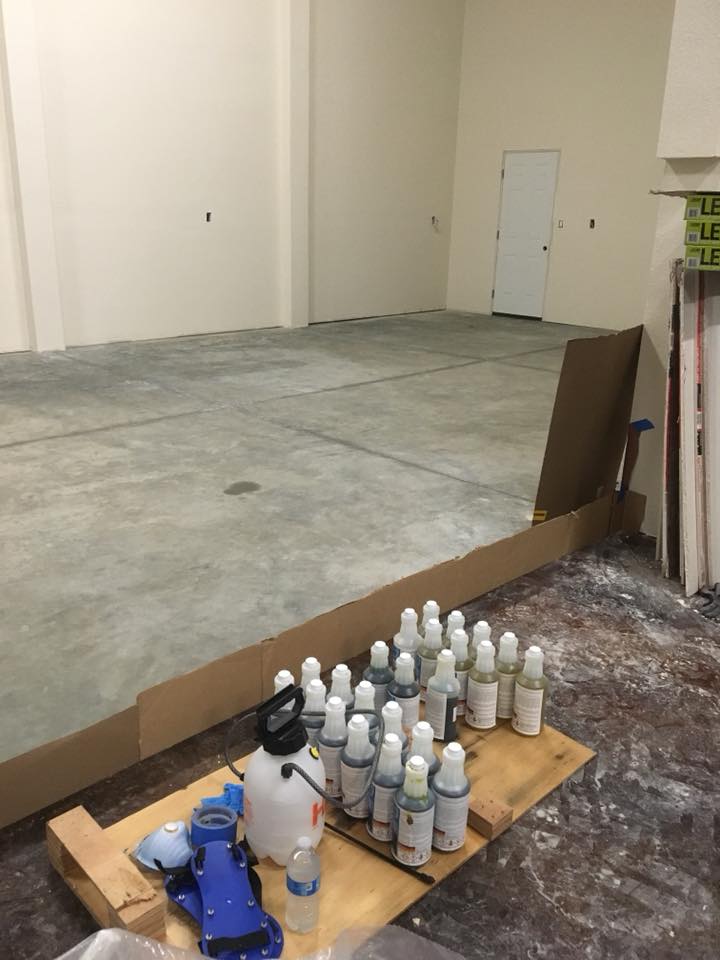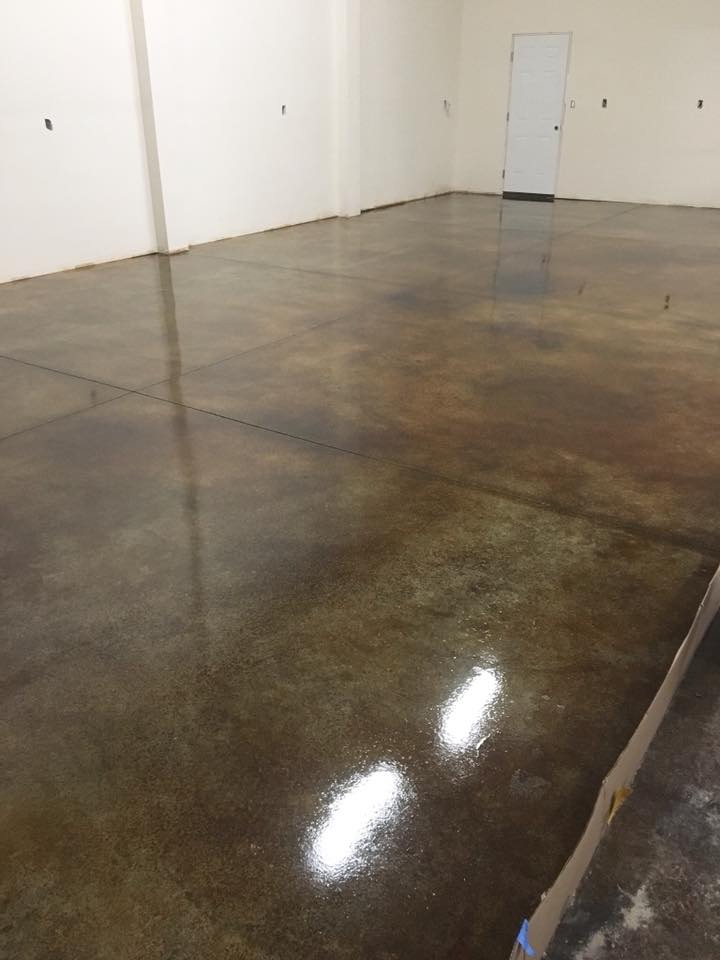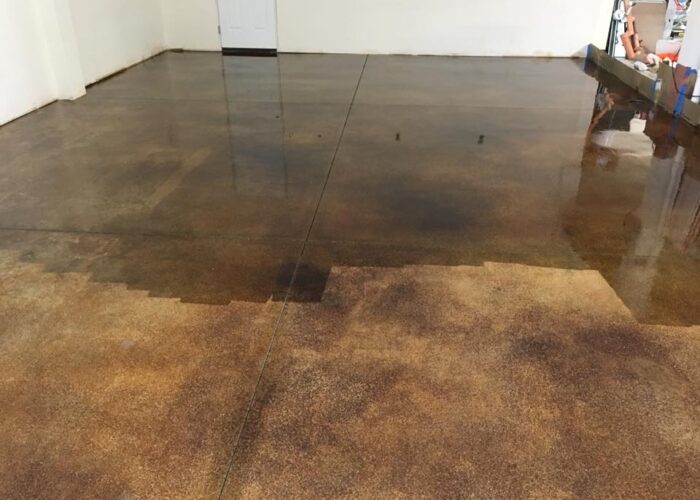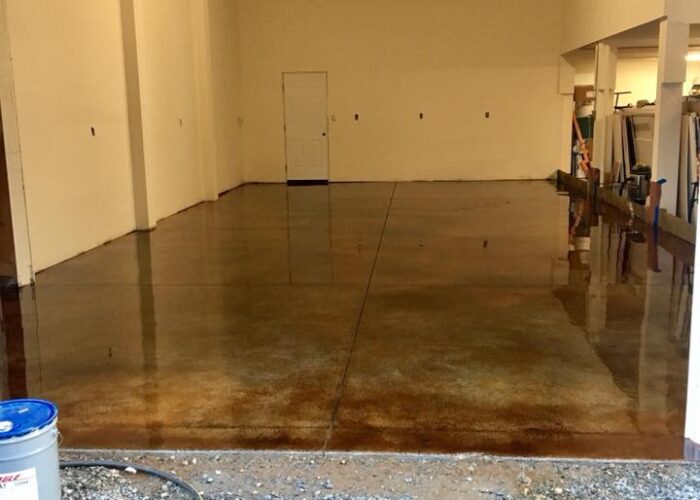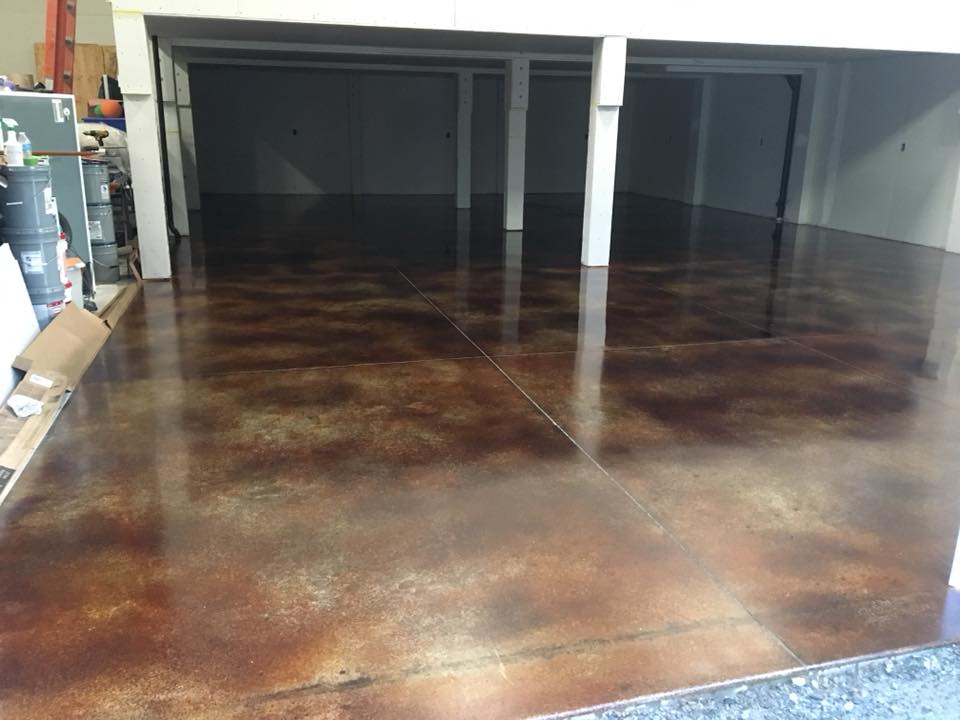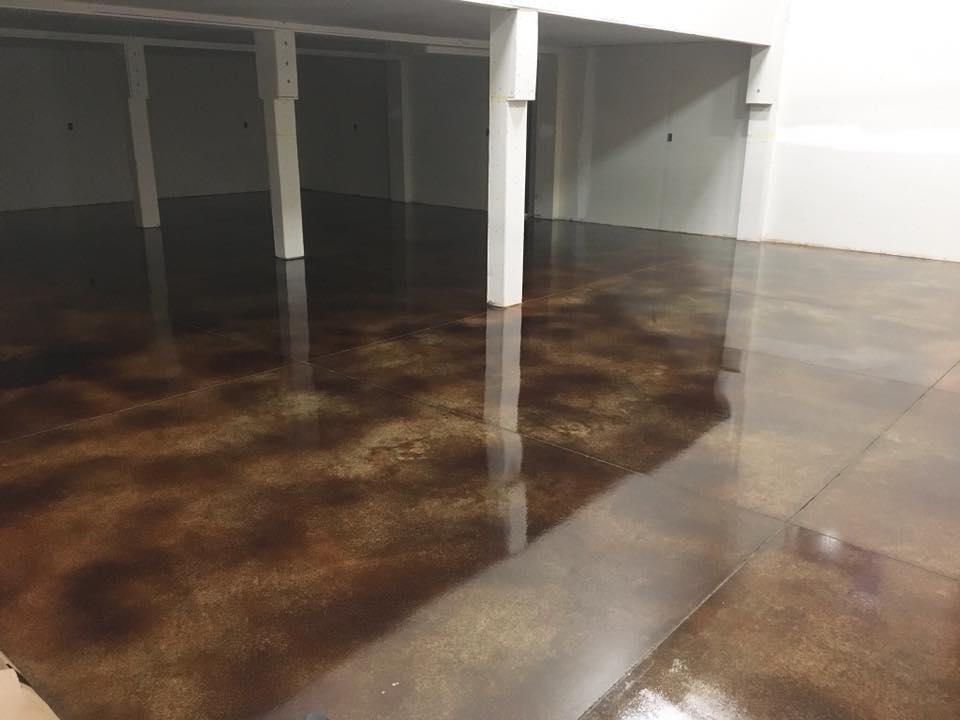 Two Stall Boat Storage Garage
Our DC customer was intimidated by acid stain, even having been in construction for 28 years! They were surprised by how much less technical this boat garage storage project ended up being. We agree that this acid stained garage floor completes the look of the space. What a big, beautiful backdrop for that boat!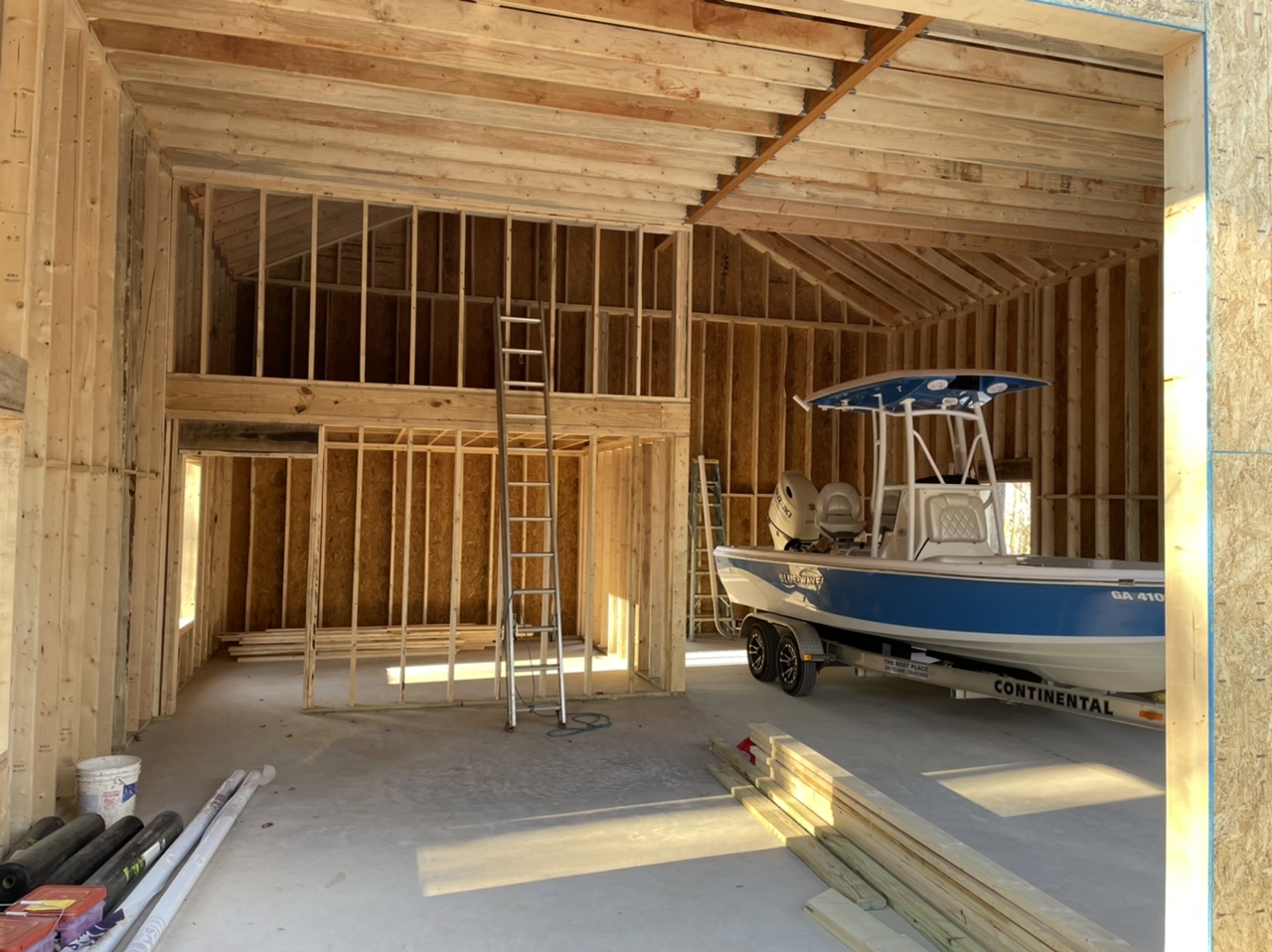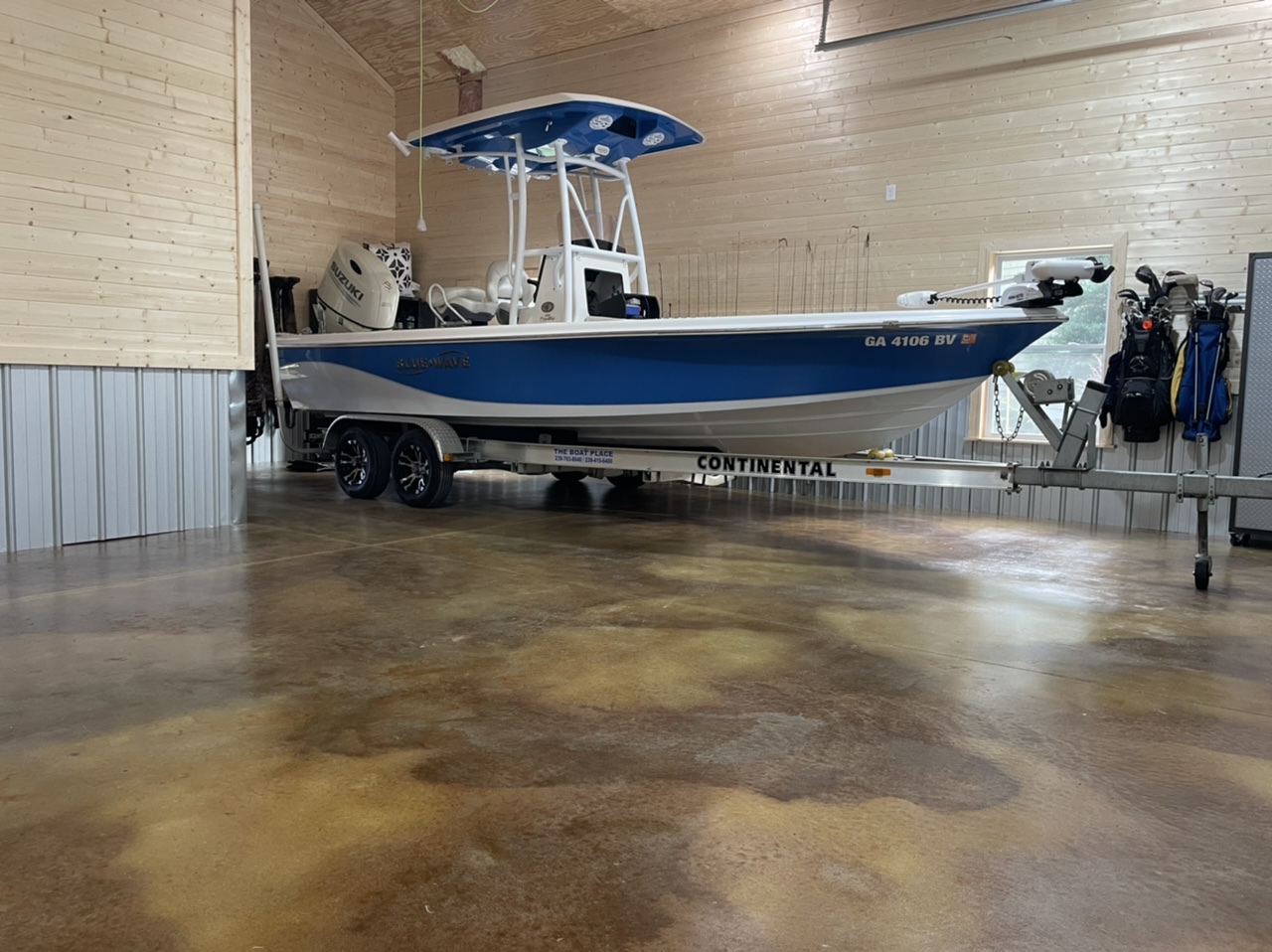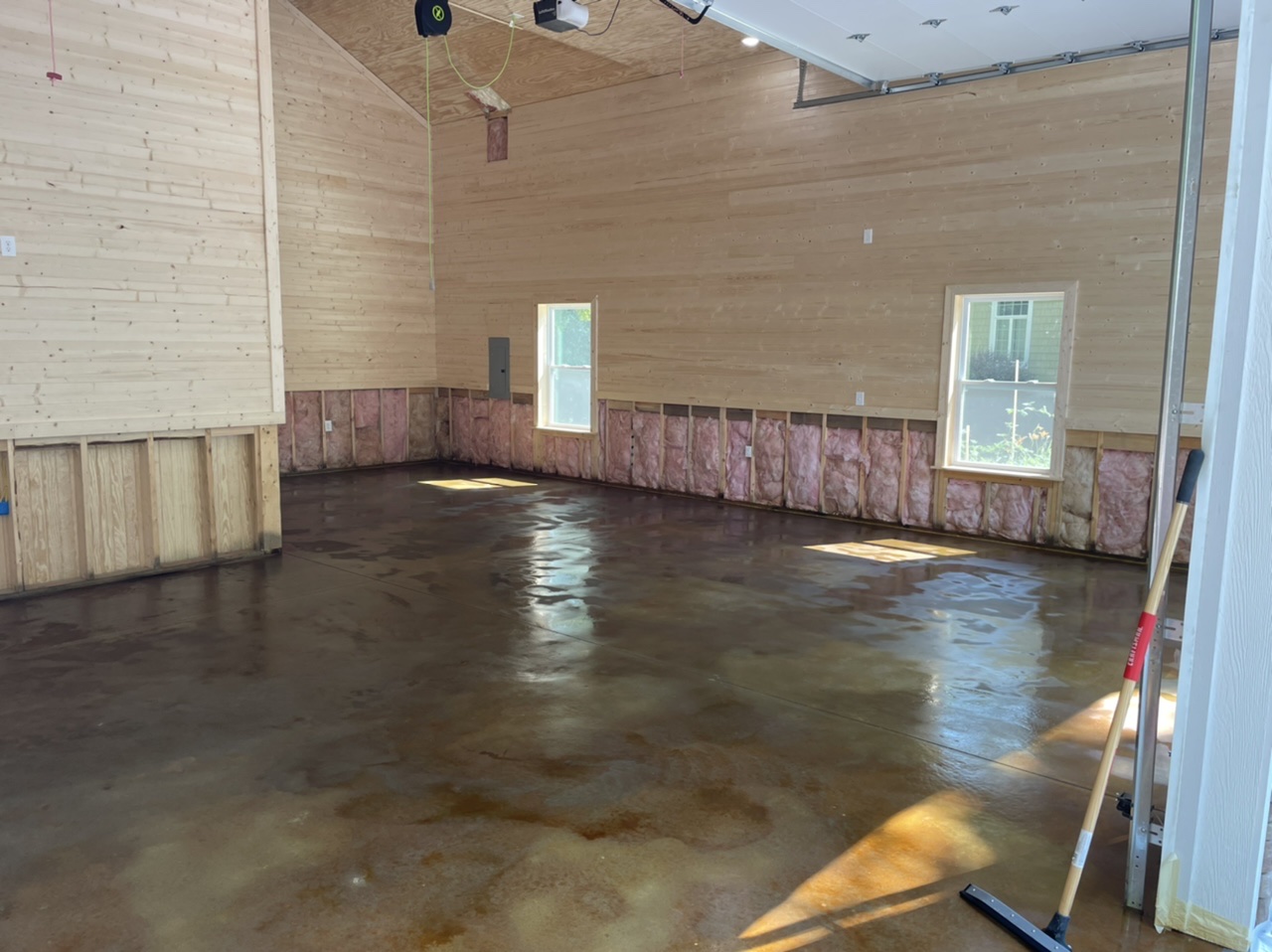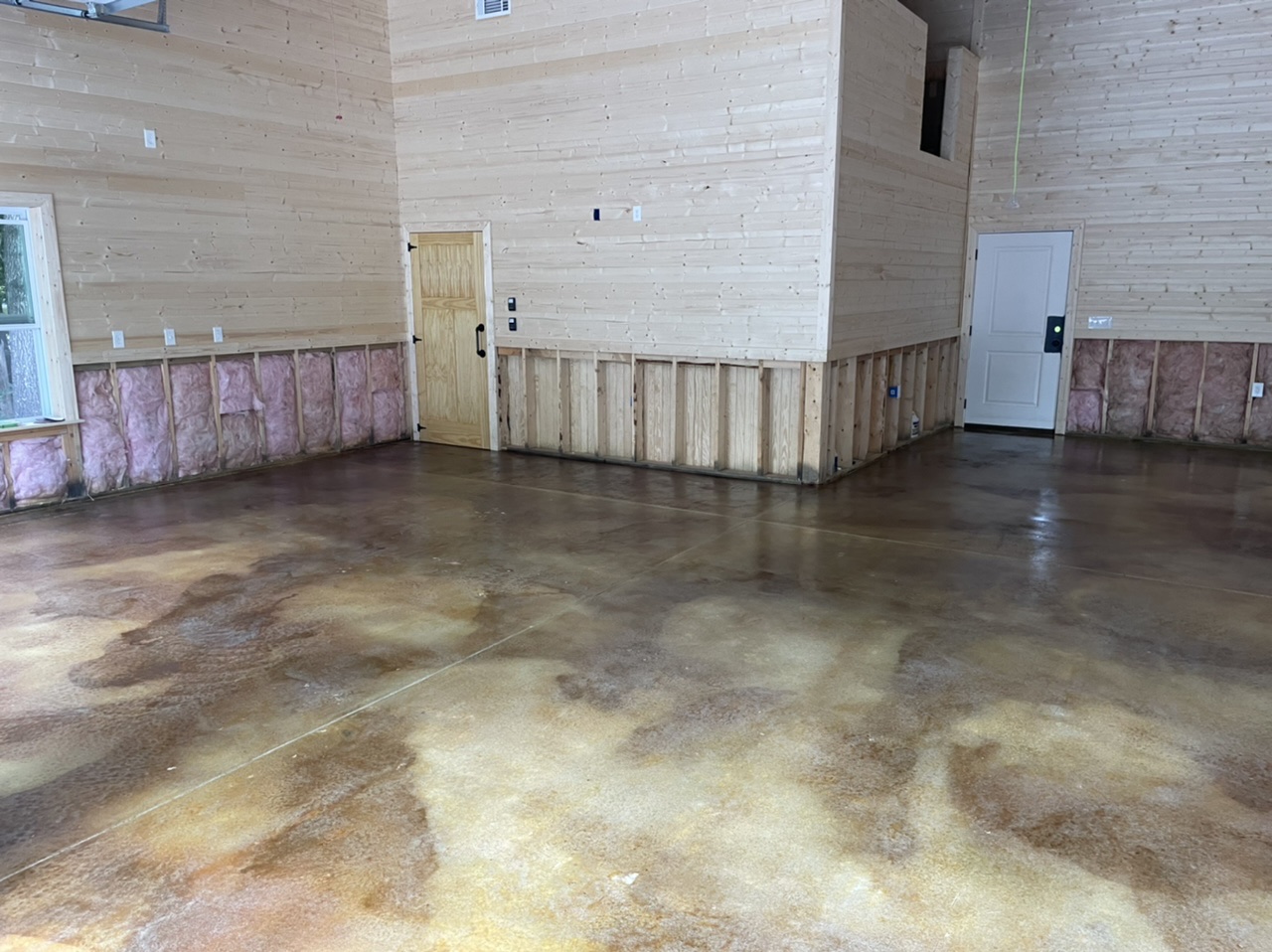 Project Completed In: 4 day(s)
Estimate of Square Footage: 0.00900 sq. ft.
Project Description:
Two stall garage for boat storage with an office and reloading loft above the office. I've been in and around construction for 28 years, but have never been involved with an acid stain project. To be honest, I was a bit intimidated tackling this project by myself; however it was easier than installing the wood paneling and metal siding. Not as technical with measurements and fitting. The floor just finishes the space.
Personal Tips:
Watch as many YouTube videos as possible.Spend as much time as needed to ensure your prep work is complete. I sanded the entire floor area with 40 grit sandpaper for the mechanical etching process to ensure a uniform finish.Wash and clean floor at least 3 times to remove all dust from the etching process.I used carpet drying fans to aid in the drying process after the initial wash, neutralization wash and during the sealing process. Fans during the sealing process helped ventilate the room since I used an acrylic sealer.Use a high quality respiratory if you use an acrylic sealer.
Direct Colors Products Used:
Mayalayan buff and shifting sands
Acrylic sealer
Other Products Used:
Hitachi palm sander
Wet/dry vac
Floor squeegee
Carpet fans
Spray bottle
Garden sprayer
Tattoo Shop Floor Renovation
'Til Death Tattoo in Springfield, Missouri understands the value of thorough prep work! After removing the carpet in this commercial space, this brand new tattoo shop got crackin' on their first-ever DIY project.
It wasn't easy, but by the end, they were pretty proud of their artistry skills – and the results! We love how they used two acid stain colors to create a marbled look with vintage vibes. The colored concrete floor brings so much charm and personality to the space!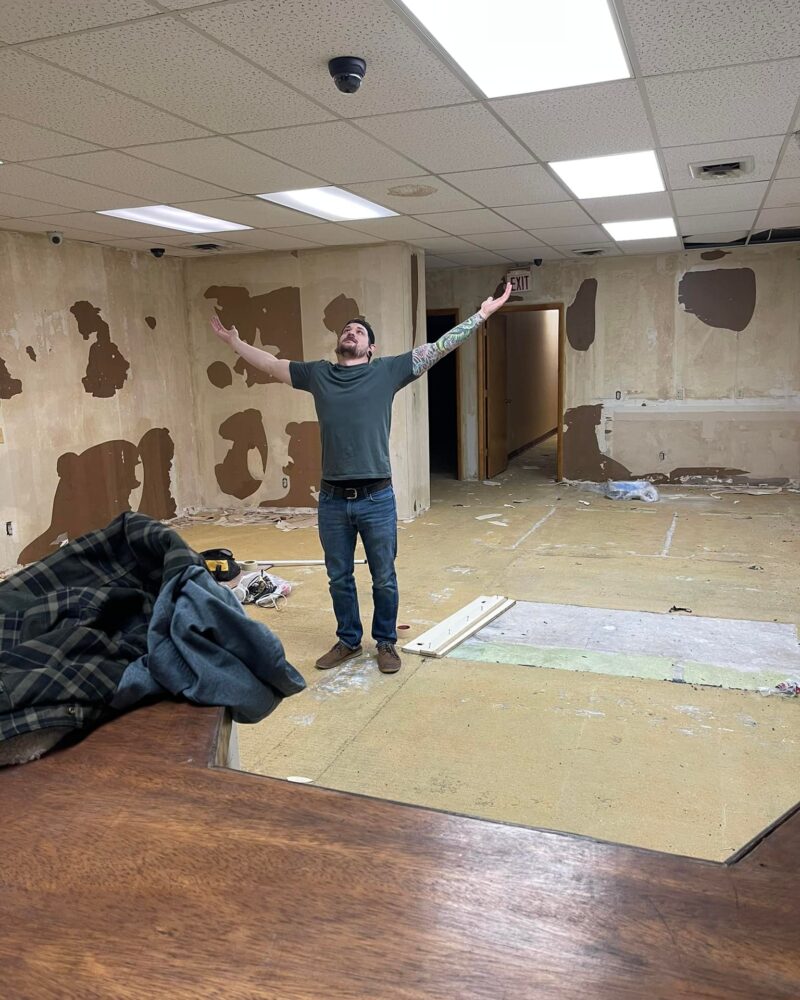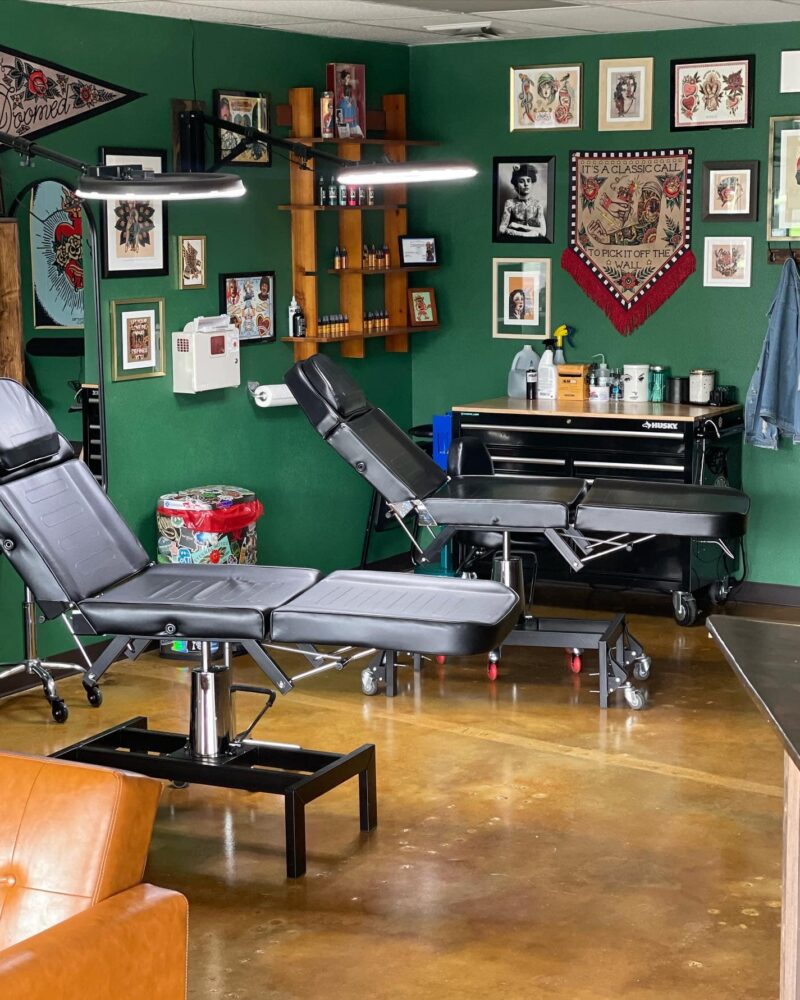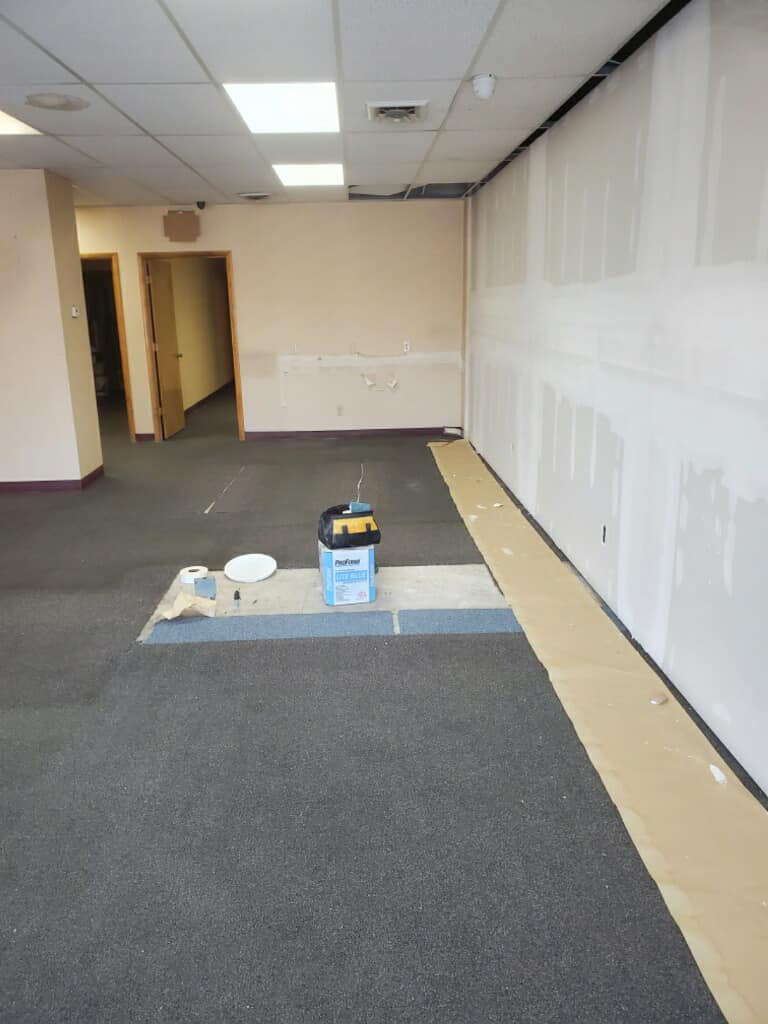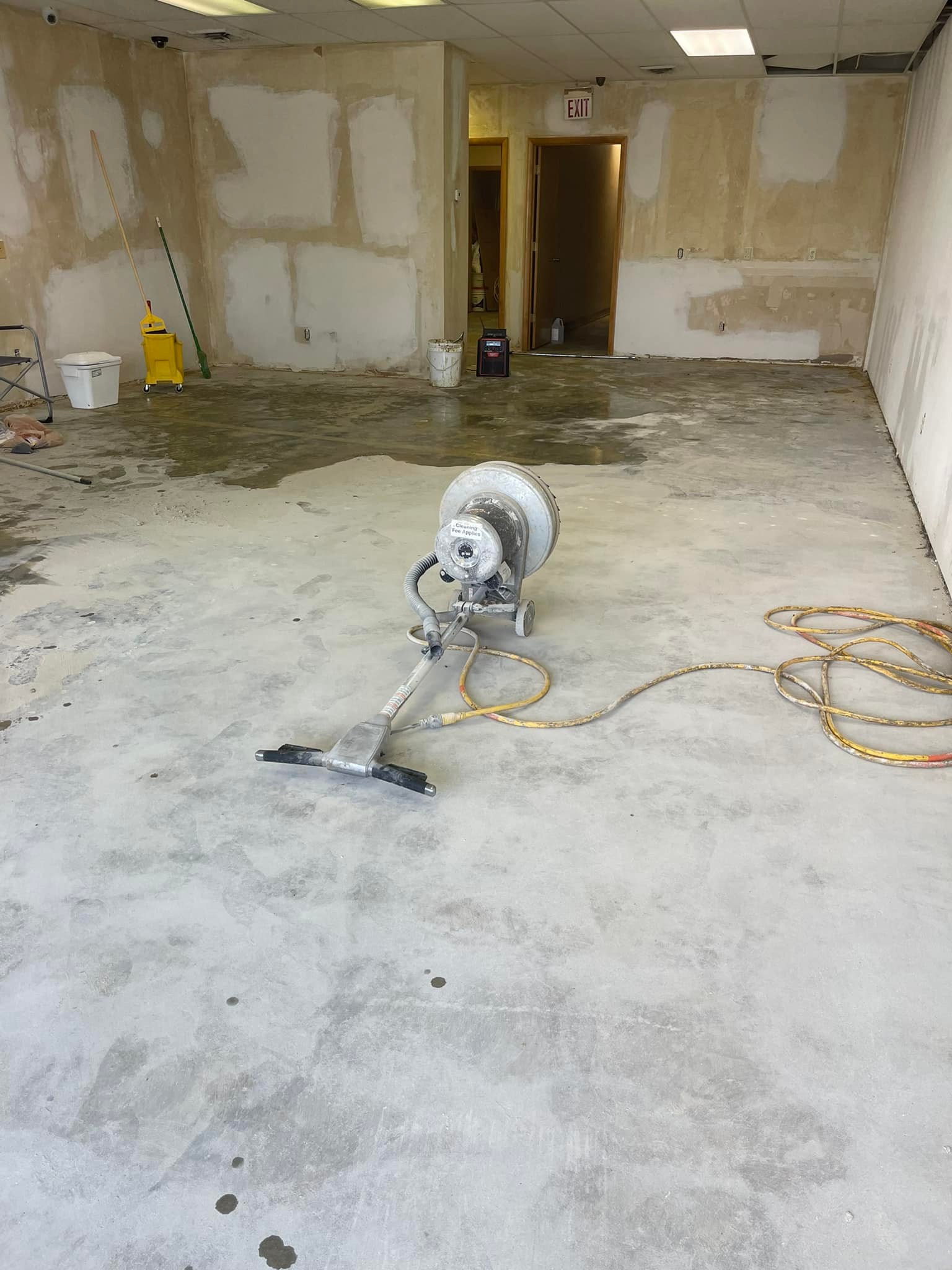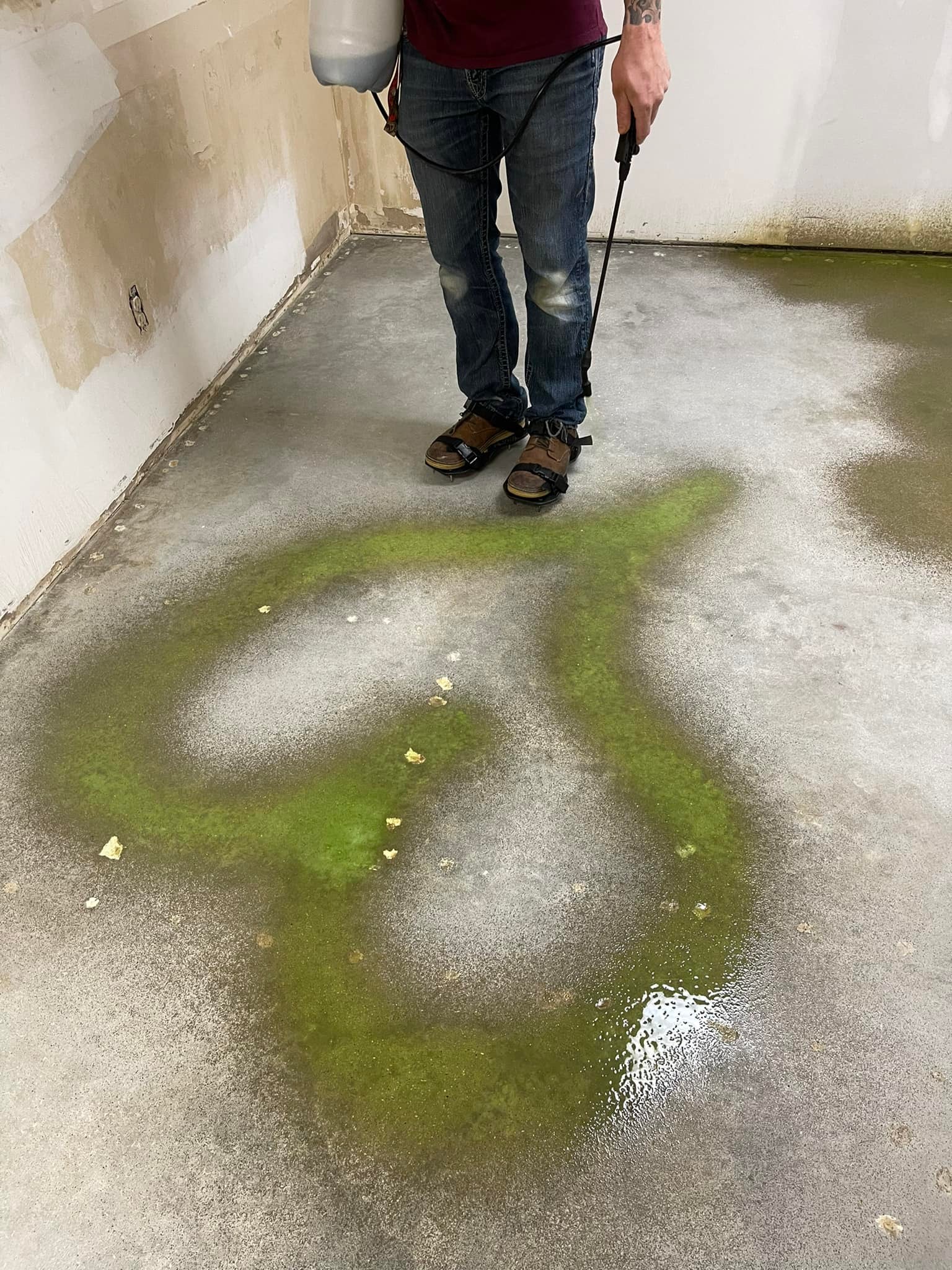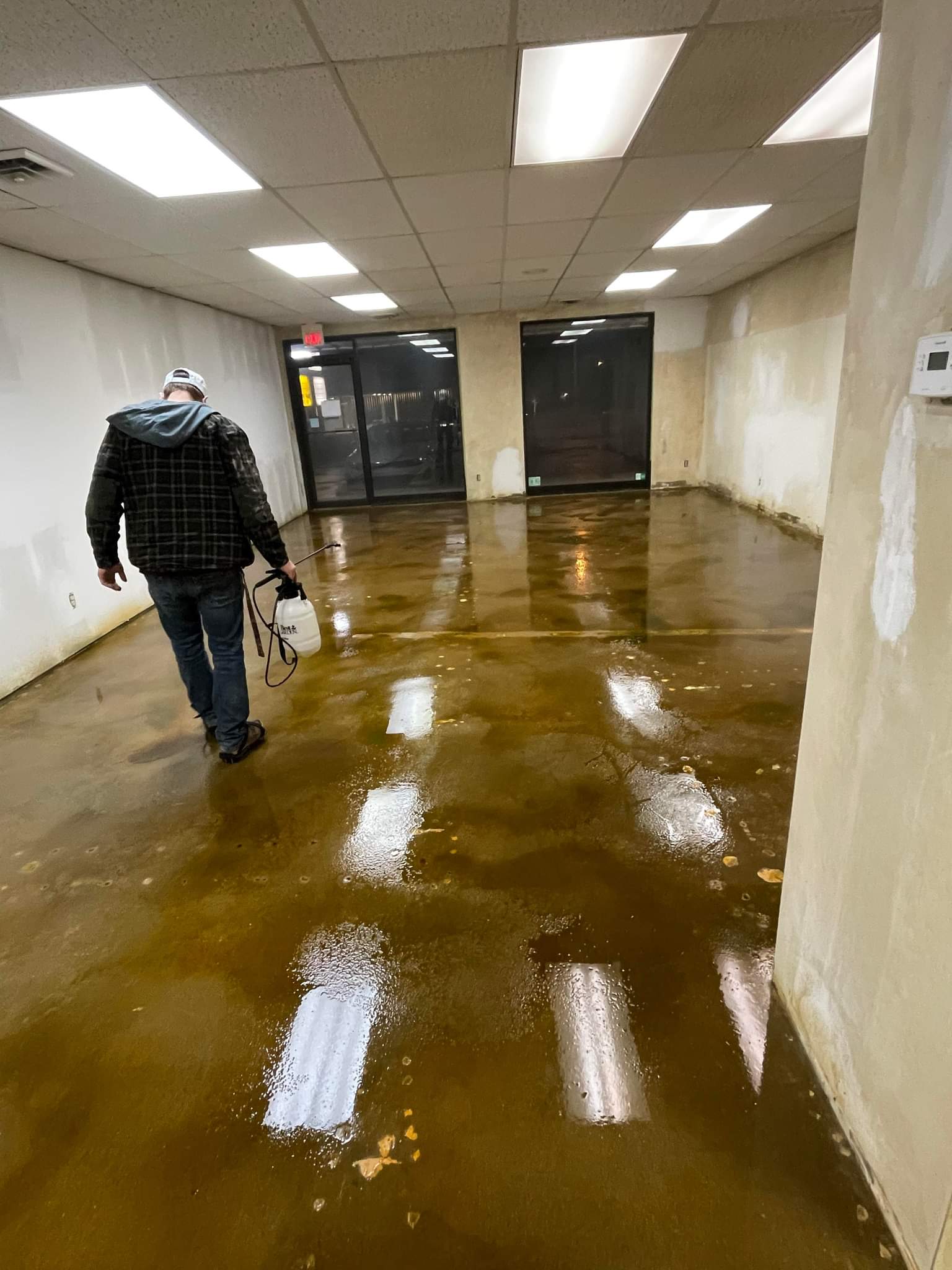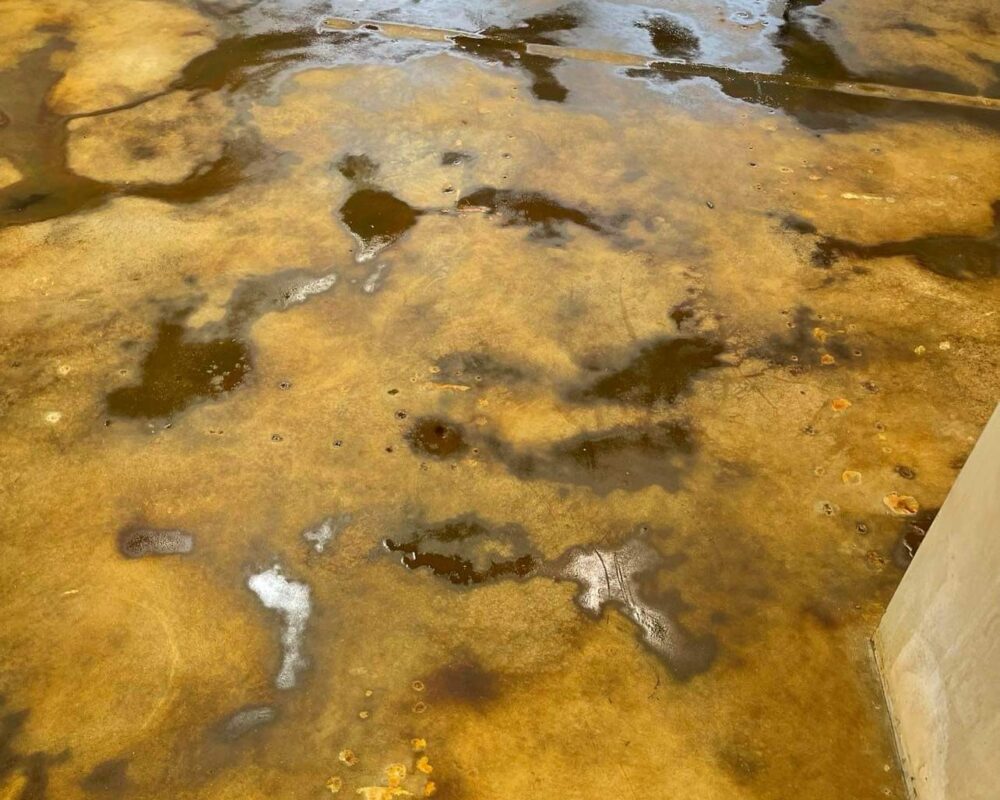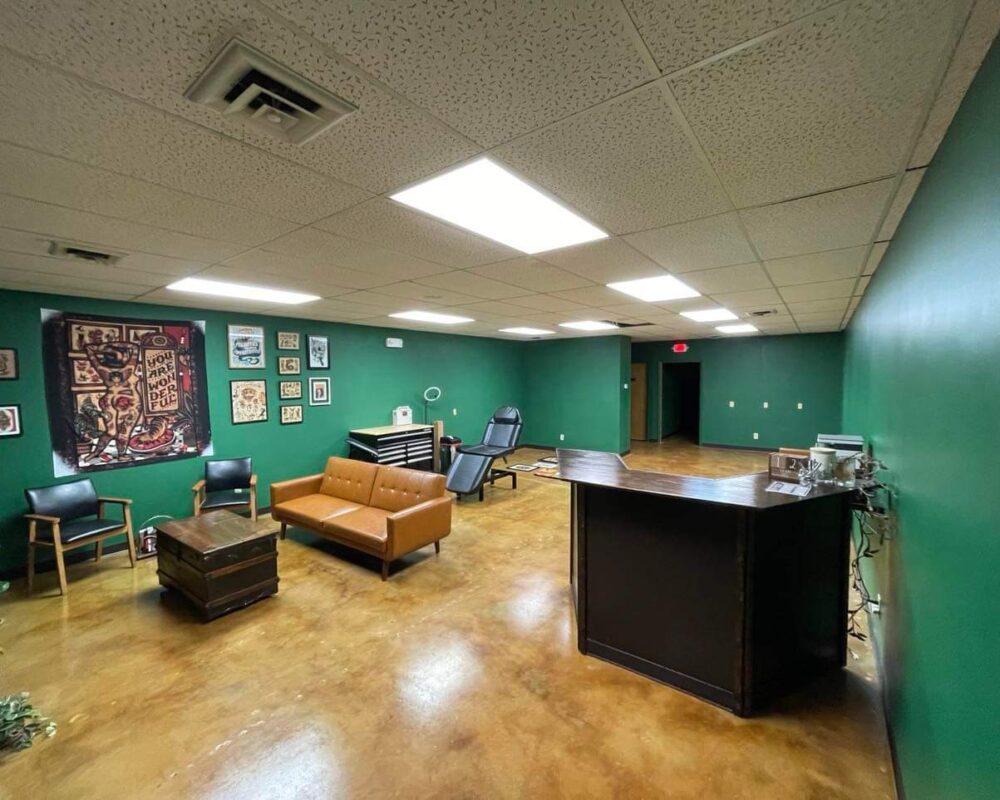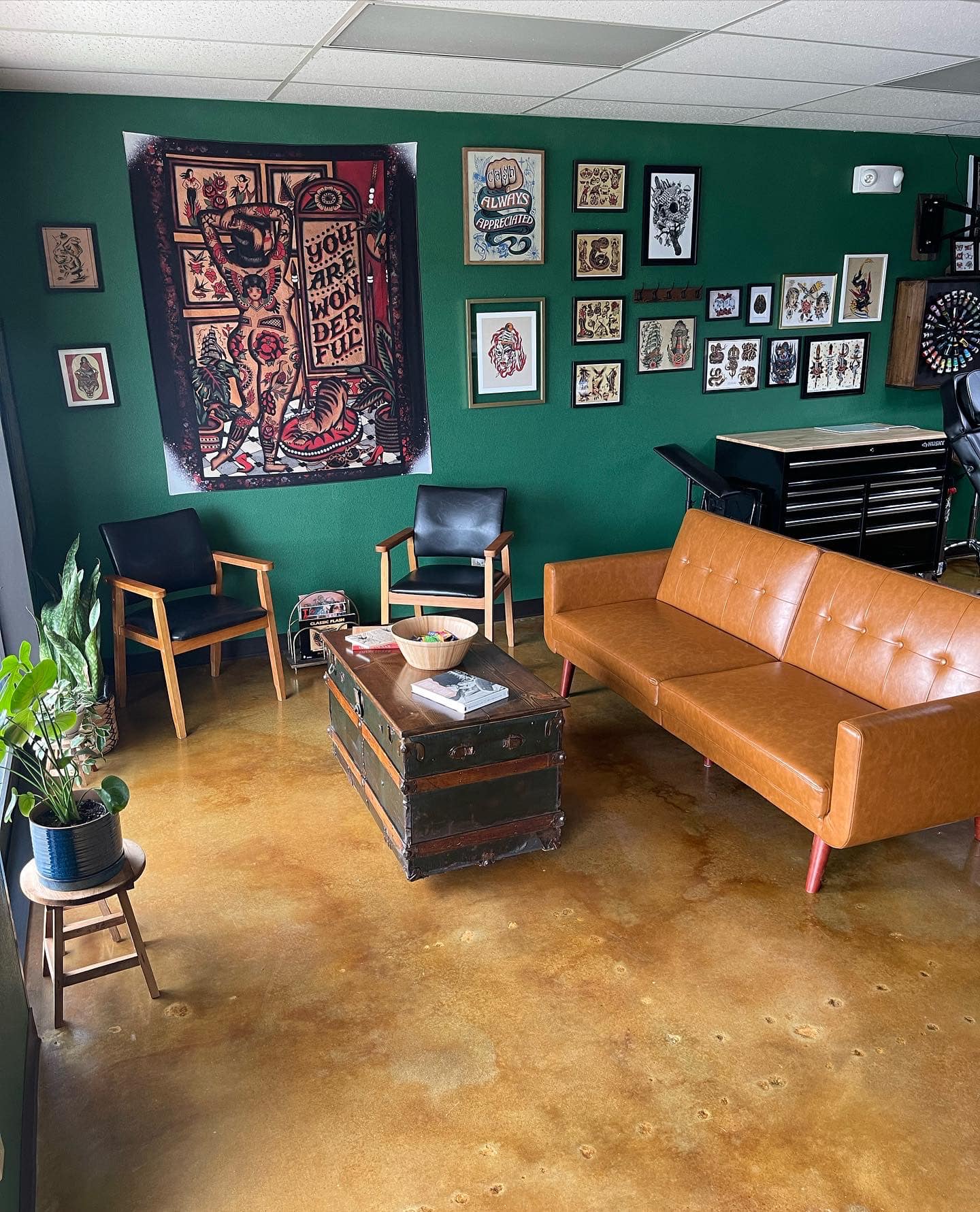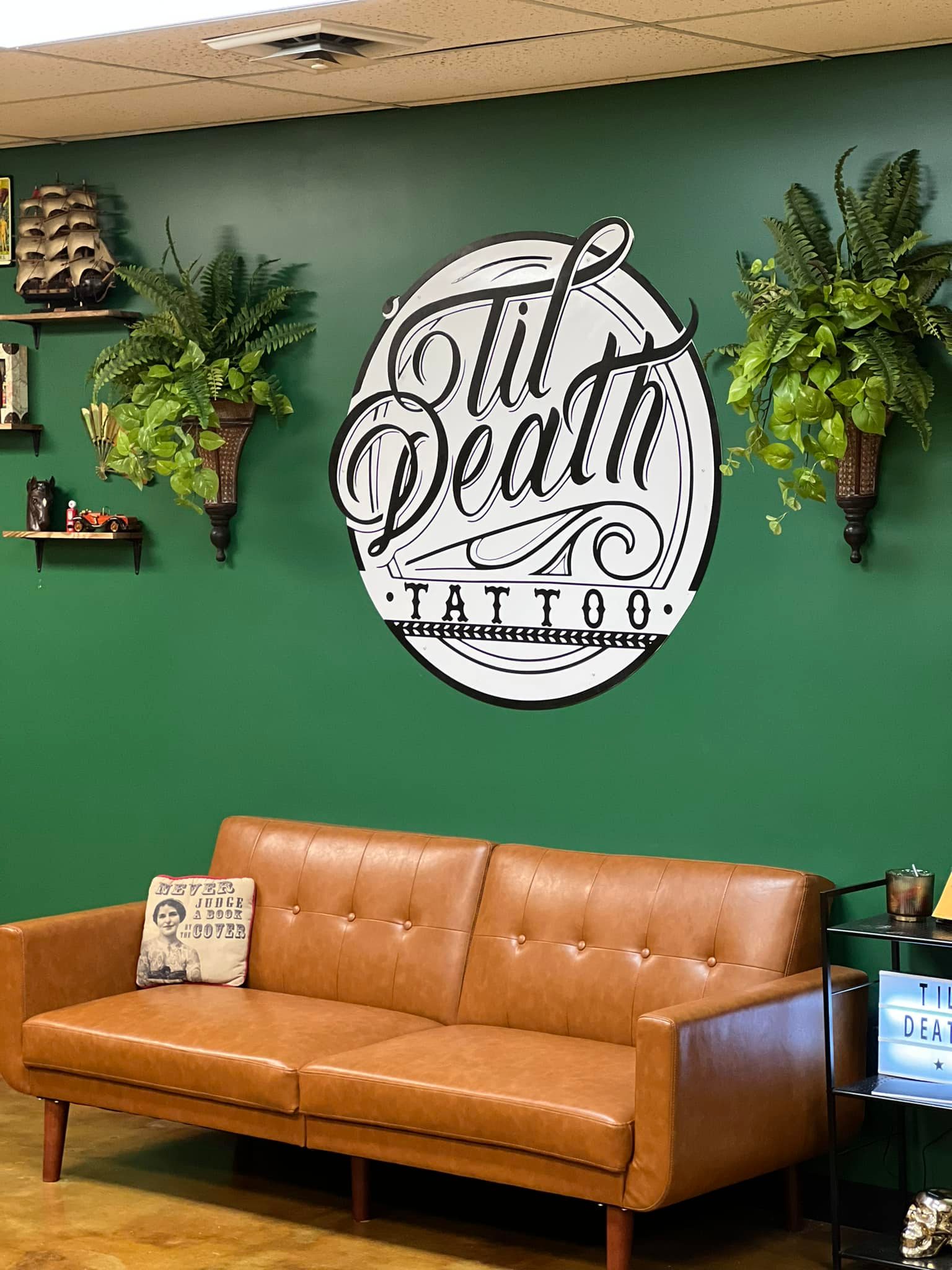 Project Info:
Project Completed In: 14 day(s)
Estimate of Square Footage: 1000 sq. ft.
Project Description:
This was our first DIY project; and all I have to say is be ready for your prep work! Coming into this we had no idea the amount of labor we were about to put into this project, but nonetheless we are extremely proud of what we created.This is the floor in the tattoo shop we're opening ('Til Death Tattoo, in Springfield, Missouri.) Originally the previous owners had carpet in the space. After ripping up the carpet, it appeared to have multiple layers of glue and other adhesives.We literally tried everything to remove this… acetone, adhesive remover pad on a buffer, goo gone… in the end a hand held razorblade scraper from harbor freight with lots of blades and elbow grease was the best removal. We used a diamabrush etching pad on a buffer we rented to open up the pores.After all that was completed, we moved to cleaning. Lots of plain hot water wetmopping, followed up by a good couple rounds of TSP mopping, and then more mopping until the bucket came back clear when we rung out the mop.After all this, it was smooth sailing. Simply follow the guidelines of DirectColors for application. You really can't go wrong with the stain, this is where you can let your artistry shine. We set our darker tone the day before, and then followed with our light tone early next day and filled in patchy spots with a second coat of light tone a few hours later.Neutralized and cleaned, followed the sealing instructions, and let set for a few days before we came back and laid down the wax.Honestly, wish we had picked commercial high gloss when we did it, but the two gallons of residential got us about 8 coats in total and it turned out just fine!
Personal Tips:
Clean, clean, clean. And then clean again. Your work beforehand and your finishing after your project is sealed makes more of a difference than anything else you will do in the process.
Direct Colors Products Used:
Malaysian Bluff, Shifting Sands, Acid Neutralizer, Sealer, and Residential floor wax. All water based acrylic.