Concrete Stain vs. Paint: Which Is Better?
When it comes to coloring concrete, you have two main options: concrete stain vs. paint. Using a coating over the surface of fresh concrete does more than just give it a decorative touch. Most coatings for concrete also protect it from chipping, discoloring, and more.
Anyone planning an indoor or outdoor project that calls for a colorful concrete surface will need to decide between concrete stain vs. paint. There are several factors to consider when comparing the pros and cons of both types of finish. Read on to determine the best option for your home.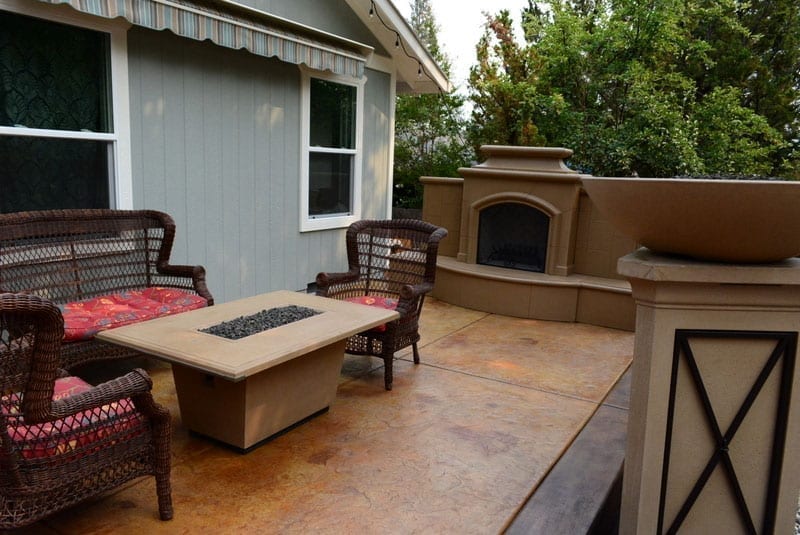 Paint, even when it's designed to properly bond with concrete flooring, only clings to the surface of the material. It forms a thin layer that protects the surface.
But, concrete paint reveals the raw concrete surface below if it chips or peels. While paint can hold light to medium amounts of traffic, it's not as durable as concrete stain specifically because it doesn't bond to the surface in the same way.
Concrete stain is a penetrating coloring option that soaks into the surface. Some products, such as concrete acid stain, are more penetrating than others. This also means that stain produces a unique but harder to control effect as it reacts with the concrete, while paint gives the same results every time.
For its longevity, durability, and resistance to foot traffic, concrete stain takes the win in this round.
Concrete paints used to have a short life span and quickly became worn or damaged. Today's concrete paints last longer and resist wear better than it once did.
Despite improvements, stain consistently lasts longer and does not wear out as easily. Since it's chemically bonded to the concrete surface thanks to its penetrating nature, concrete stain won't wear down or "ghost" even after years of daily foot traffic. In a busy home, concrete stain is the clear winner, even for rooms with lower levels of use.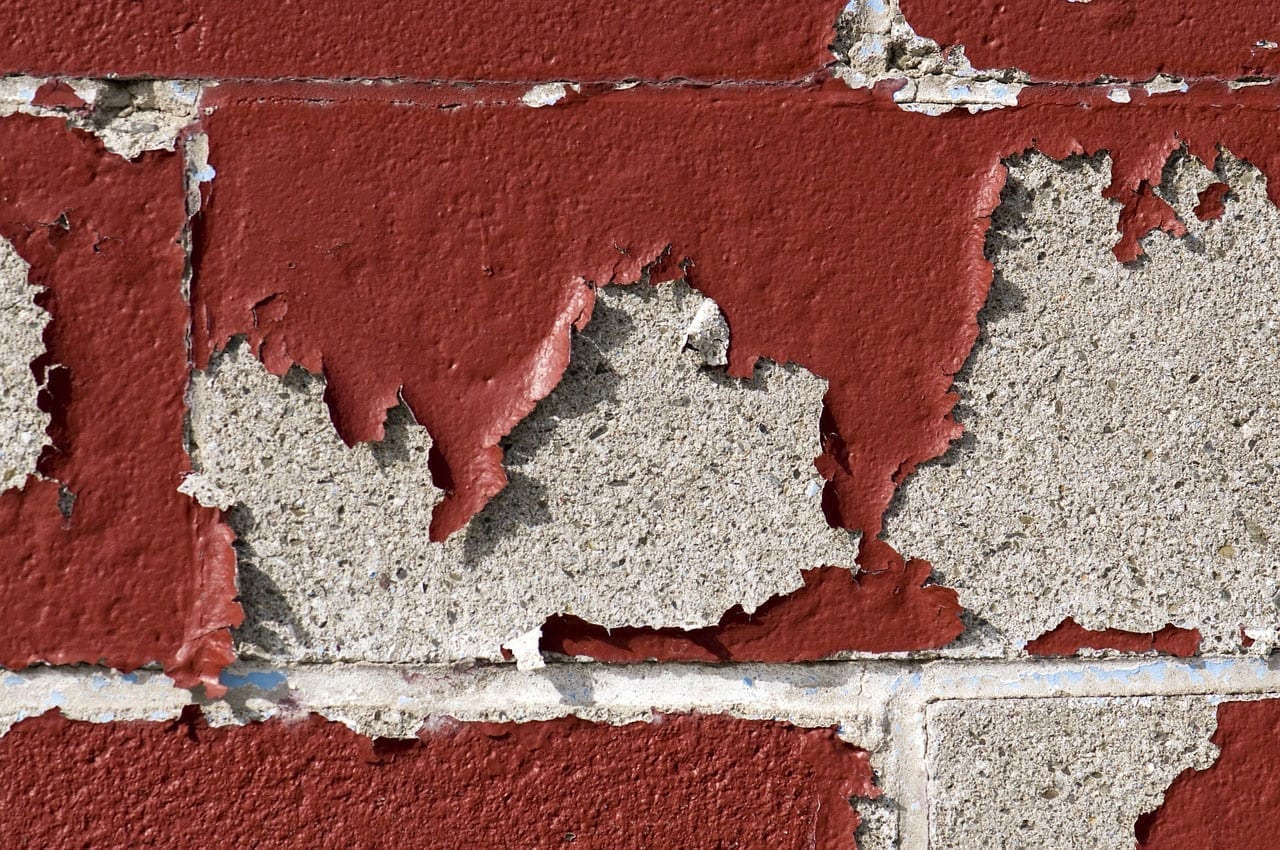 Paint is particularly prone to chipping and wearing off when applied to concrete. Even the best premium concrete floor paints have a relatively weak bond to the surface. Stain penetrates through the surface and into the concrete, so it can't visibly chip unless a large amount of concrete comes loose. The damage that will reveal the underlying concrete will also need repair for stabilization, so it's a rare occasion that anyone is unlikely to deal with as a homeowner.
Most stained floors in a home just need occasional cleaning to look their best. Painted floors will need constant touch-ups as chips appear, especially if you have pets and kids or furniture that is moved around a lot. Even in a room that is rarely used, paint over a concrete floor can wear away before anyone notices it. Stain offers better wear and damage resistance in the question of concrete stain vs. paint.
When applying stain or concrete to an older slab or floor, homeowners will need to prepare the surface for a good bond. Skimping on the cleaning, degreasing, sanding, and smoothing will only result in a floor that doesn't look as good as it could. However, paint requires more preparation than stain.
Paint requires a perfectly degreased surface, so the homeowner usually needs to apply muriatic acid first. Homeowners considering concrete stain vs. paint who are concerned about acids should consider that applying an acid stain that colors the concrete in the same step is likely less work. Paint can hide stains and reduce the work required for that prep step, but degreasing prep is likely to remove most stains anyways.
Want to make sure you have everything you need for your concrete staining project? Check out Direct Colors' DIY Concrete Stain and Seal Kit.
Paint is a little more forgiving than stain because anyone can apply multiple coats. However, our concrete stain is easier than most homeowners might think to apply as a DIY project.
With some practice on another concrete slab or project piece, a homeowner learns all the skills they need to tackle a whole floor. Paint is tricky to get even and smooth since it tends to show brush marks and gather dust while drying. Concrete stain is more forgiving since the liquid is translucent and cleans off easily after application.
To try before you buy, check out these DIY Trial Kits of Concrete Stain and Sealer.
Stain soaks into the surface of the concrete, so it's not alterable after application. If there's a chip or spalling big enough to expose raw concrete, a homeowner can use leftover concrete stain or a matching color to cover the gray and blend it in with the rest of the floor. However, concrete floors can also be restained, colored, and resealed to fix any problems that might come up. In fact, any colored concrete surface should be resealed from time to time, and more frequently depending on foot traffic and other factors.
For more information, read our guide on "How to Fix Concrete Stain Problems."
Paint is easier to touch up, but it will require this attention regularly due to its propensity to chip and flake. While a concrete stain maybe a little more work to touch up, it rarely needs it.
Now that you've made your choice in the concrete stain vs. paint debate, it's time to add some color to your concrete floors. For us here at Direct Colors, concrete stains speak for themselves. The versatility, durability, and beauty of all our concrete colorants beat out concrete paint every single time.
Click here to check out our line of concrete products, or here to learn more about concrete stains and colorants.