How to Make a Concrete and Wood Dining Table

Matthew Sutter is a full-time firefighter in Fitchburg, Wisconsin as well as a carpenter and woodworker. Over the past few years, he built two new firehouses as the designated "Department Carpenter".
Matthew was awarded the opportunity to build kitchen tables for the firehouse, and we are honored to have been an integral part of his project!
What makes this project unique, besides the fact that he was able to build these custom tables, is that the city donated the walnut trees for the project. The trees were harvested from nearby road construction and milled locally into live edge walnut slabs.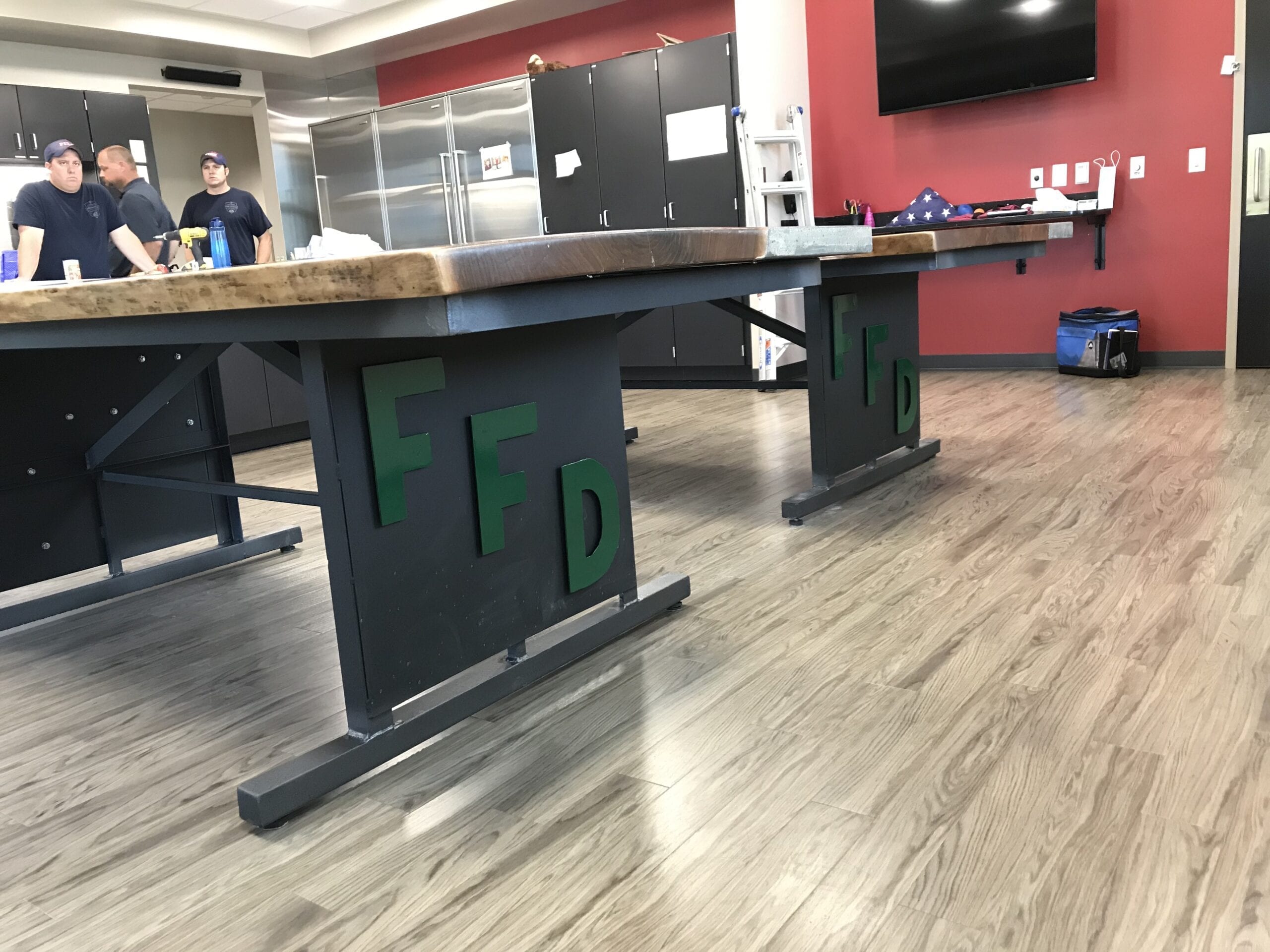 Making a DIY Dining Table
Prepare wood slab.

Attach 1/2″ stainless steel lag bolts to the side of the wood slab where the concrete will attach.

Secure wood slabs into place.

Thoroughly coat form with Concrete Form Release Agent.

Place wire mesh or Fiberglass Net Reinforcement inside the form.

Prepare concrete countertop mix.

Pour concrete countertop mix into the form.

Tap the sides to remove any air bubbles from the concrete mix.

Let cure for a minimum of 15 days.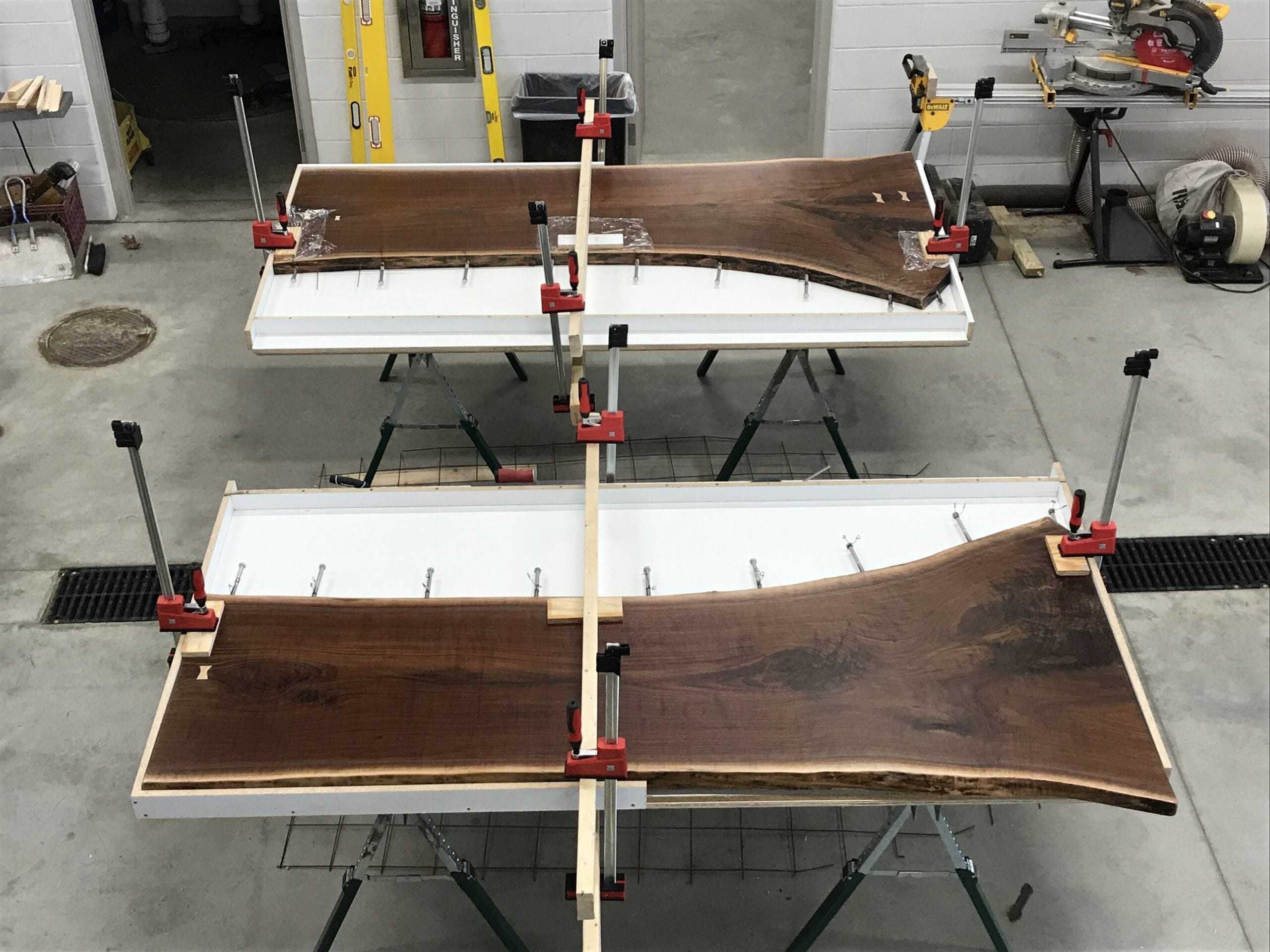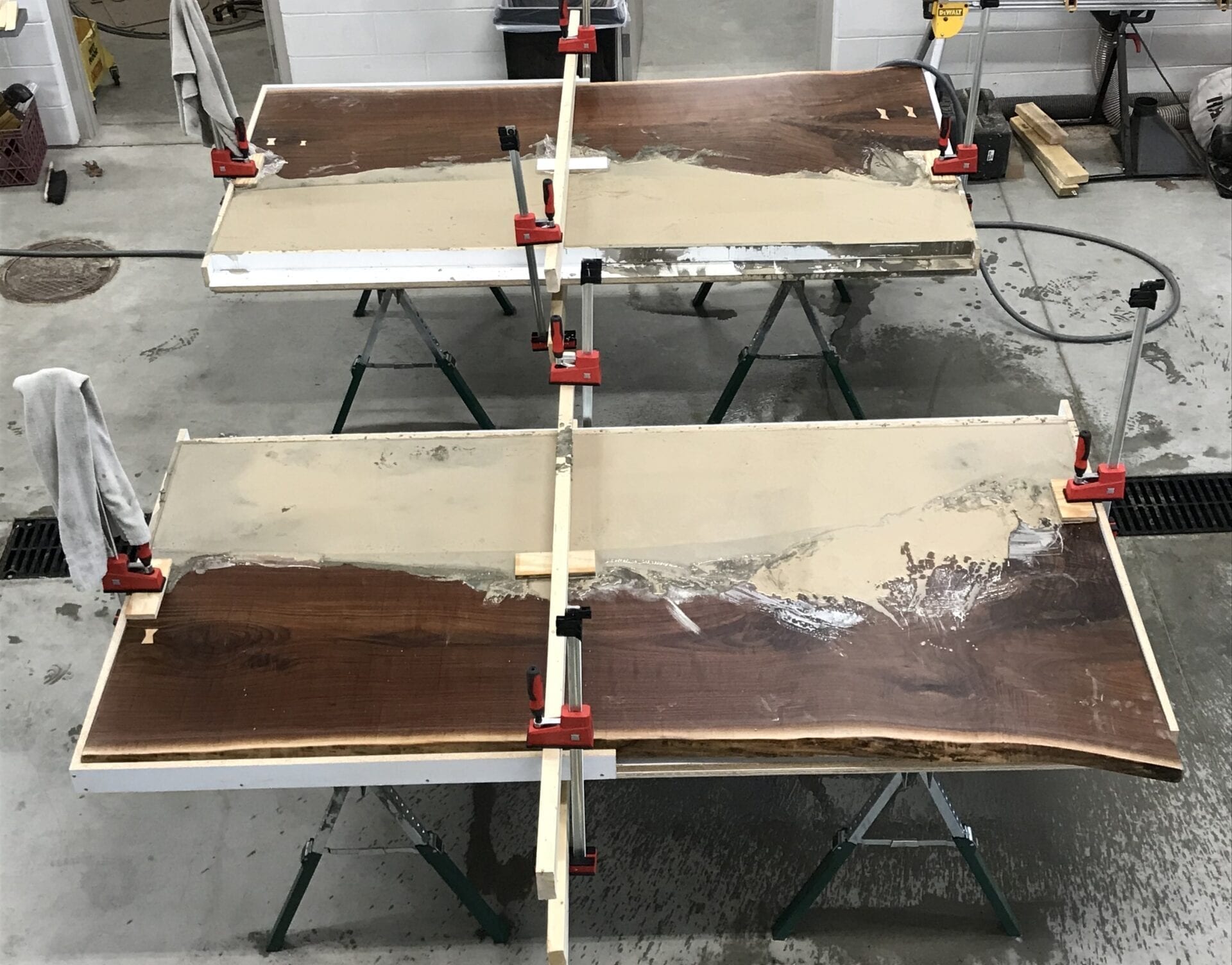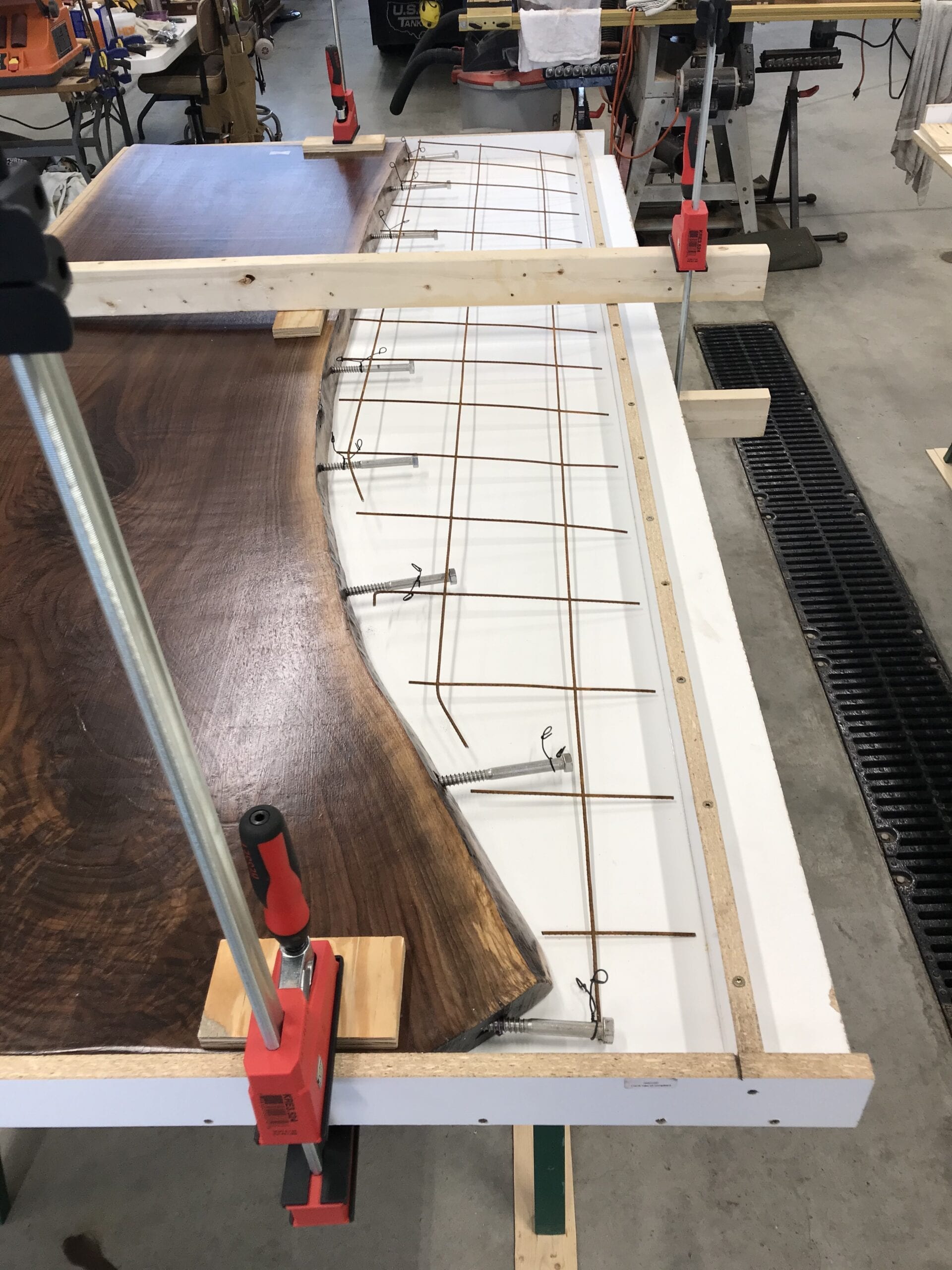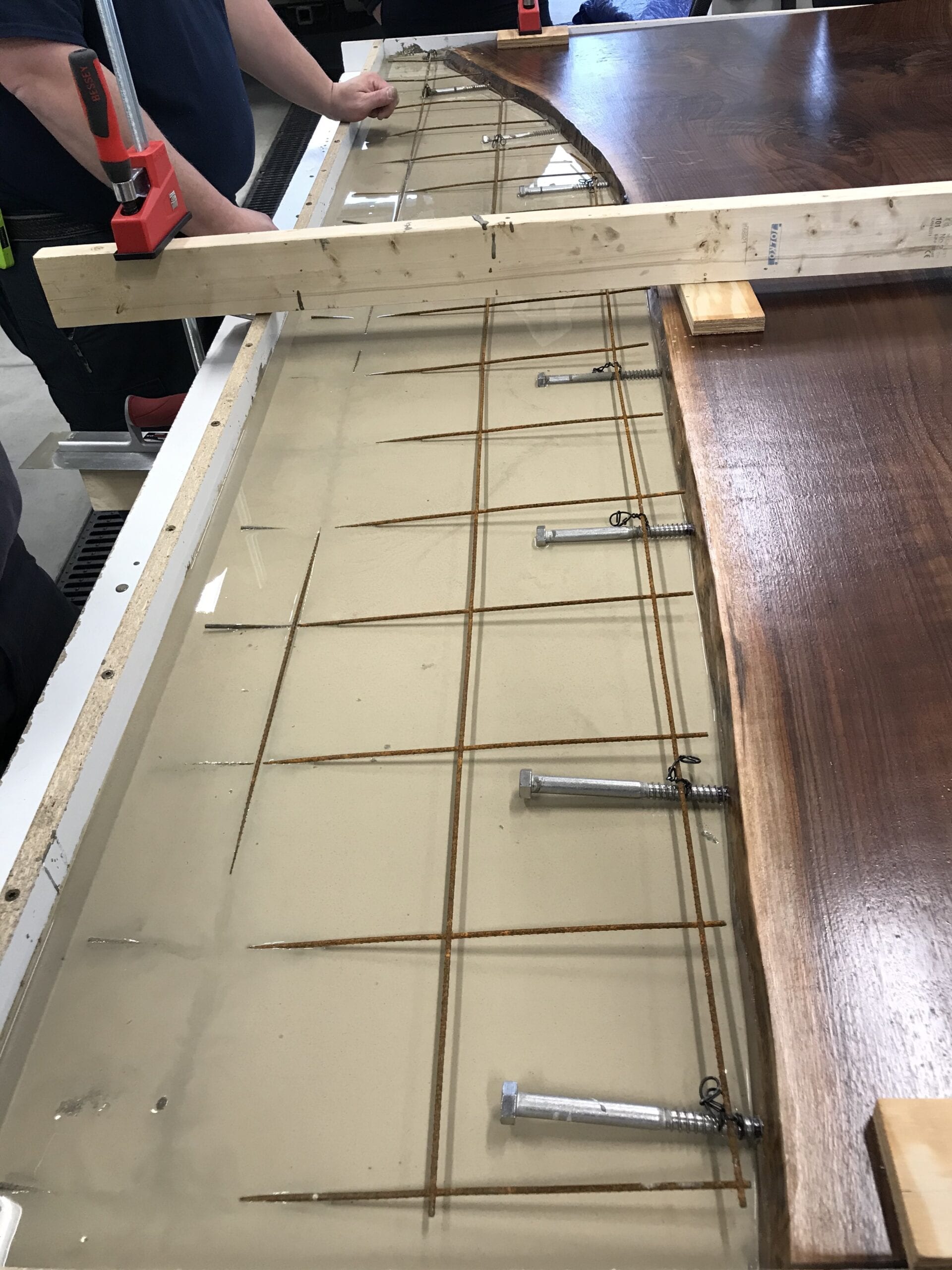 Adding Color to the Concrete
"Contacting Direct Colors was instrumental in finishing the concrete portion of the tables. I wanted a colored concrete option to accent the finished walnut slab but not overpower the piece and look out of place.
Coordinating with Samantha, we were able to come up with the plan to go with the Stormy Gray Dye Powder along with a smaller amount of Evergreen Dye Powder."
"I used a wet polisher and sanded the concrete up through the grits to 200. After watching a lot of videos and content on your website I mixed the gray dye according to the directions and applied it to the concrete. This is where some of the "emergency" phone calls came in to make sure I was doing this right.
I then followed up with the evergreen dye and "sprinkled" the concrete to give green accents to the slabs representing our green fire trucks and history. I switched to the polishing grits and finished the concrete to 3000 grit. I sealed the concrete with the sealer on all sides and focused on repairing and finalizing the total slab finish."
Learn how to apply concrete dye with this handy guide!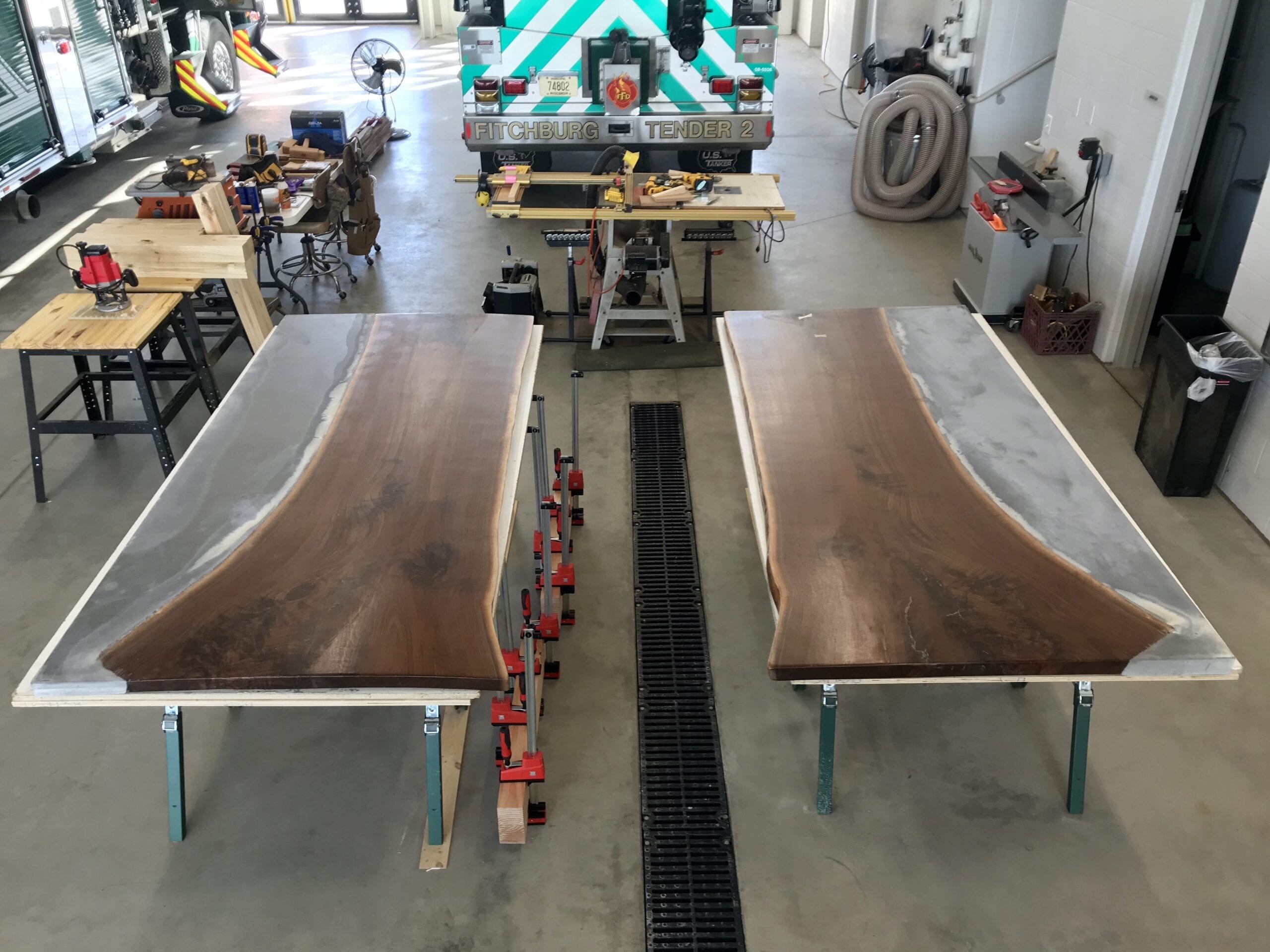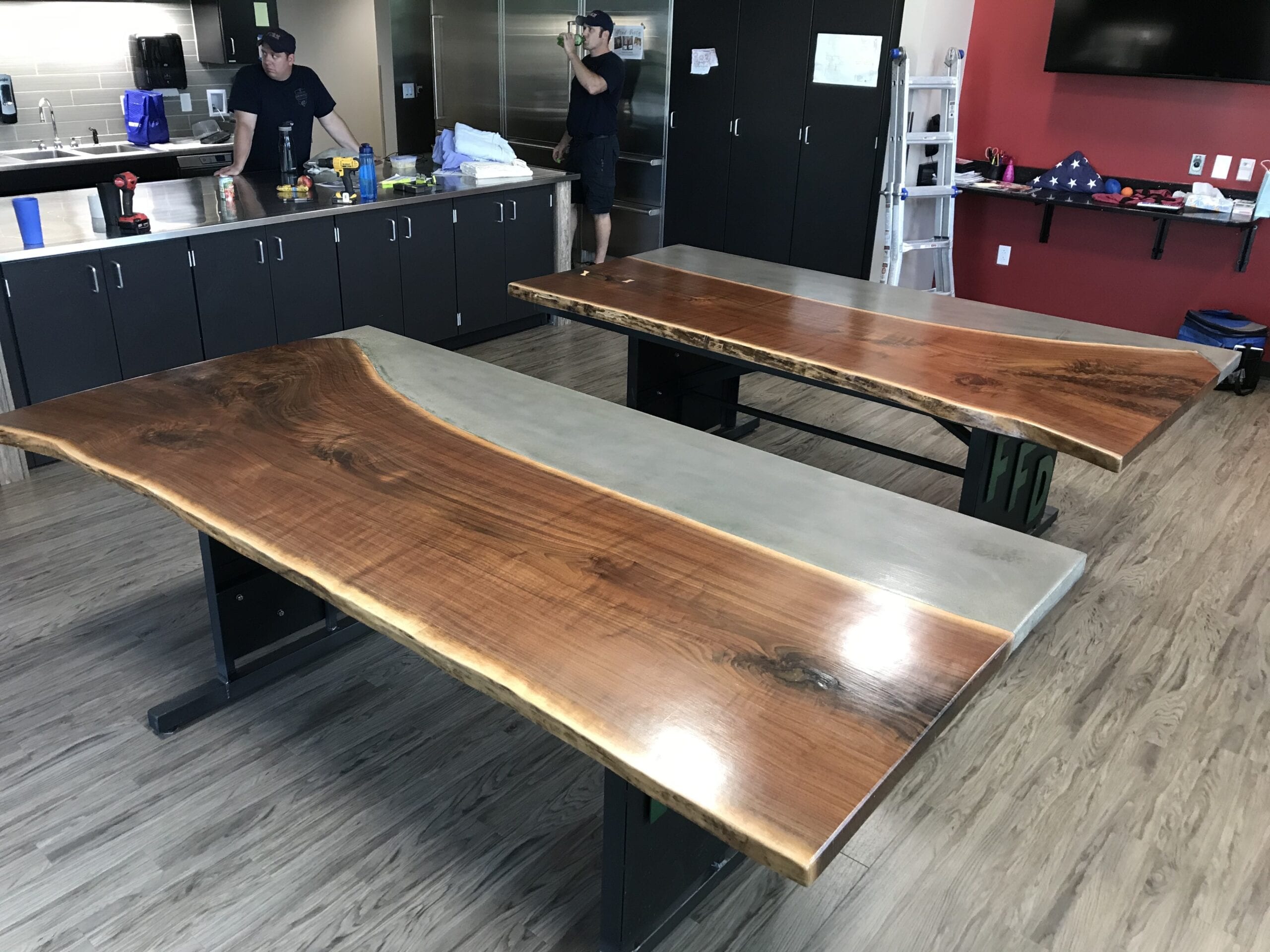 Hand-Crafted Concrete Table Ideas