DIY Concrete Chopstick Holders
Chopsticks can get messy, and paper chopstick holders are super flimsy (not to mention they're only single-use). With just a bit of concrete and pigment, you can create your very own set of DIY chopstick holders that will last you a long time and will look great on any surface. There are so many shapes and designs you can create with these adorable mini stands, and all you need is a few affordable materials and Concrete Colors Concrete Pigment.
Thank you to Direct Colors' Customer Demaso Mayer for sending us photos of her very own DIY Concrete Chopstick Holders for this project!
To Create DIY Concrete Chopstick Holders, You Will Need
DIY concrete mix
Direct Colors Concrete Pigment
A mold (DIY or purchased)
Sandpaper
Tape and a ruler
Or, pick up a Direct Colors DIY Trial Kit for Concrete Pigment. Our DIY Trial Kits have everything you need to do any integrally colored concrete project. From laying down a new floor to crafts like this one, Direct Colors' DIY Kits are the easiest way to get what you need.
Click here to purchase the Direct Colors Concrete Pigment DIY Trial Kit.
Step One: Create the Mold
The first thing you'll need for this project is a mold. You can get super creative with different shapes and sizes, or you can purchase one online.
Using some cardboard and tape, you can make any basic shape you'd like! We suggest a rectangular mold or bending cardboard for a rounded one for a more simple holder. Simply cut and tape together your cardboard and you're ready to go. These molds are single-use, so If you plan on making a ton of these super cute chopstick holders, we recommend investing in a more permanent one.
You can also find exciting shapes by using a mold for ice cubes. Your imagination is the only limit with these chopstick holders, and they'll turn out great no matter how you shape them.
Step Two: Mix the Concrete
Once your molds are all set, you can prepare your concrete mixture. Because this project is so small, it shouldn't take long for most concrete to dry, but for the fastest results we recommend using a quick-dry, smooth concrete.
Concrete can get messy, so make sure to mix yours in a well-ventilated and open space, preferably outside or in a garage. Follow the instructions that are supplied with your concrete mixture, and ensure that you're adding a measured amount of water to your mix. In order to set properly, the ratio of water to concrete needs to be just right so that it's not too wet or too dry.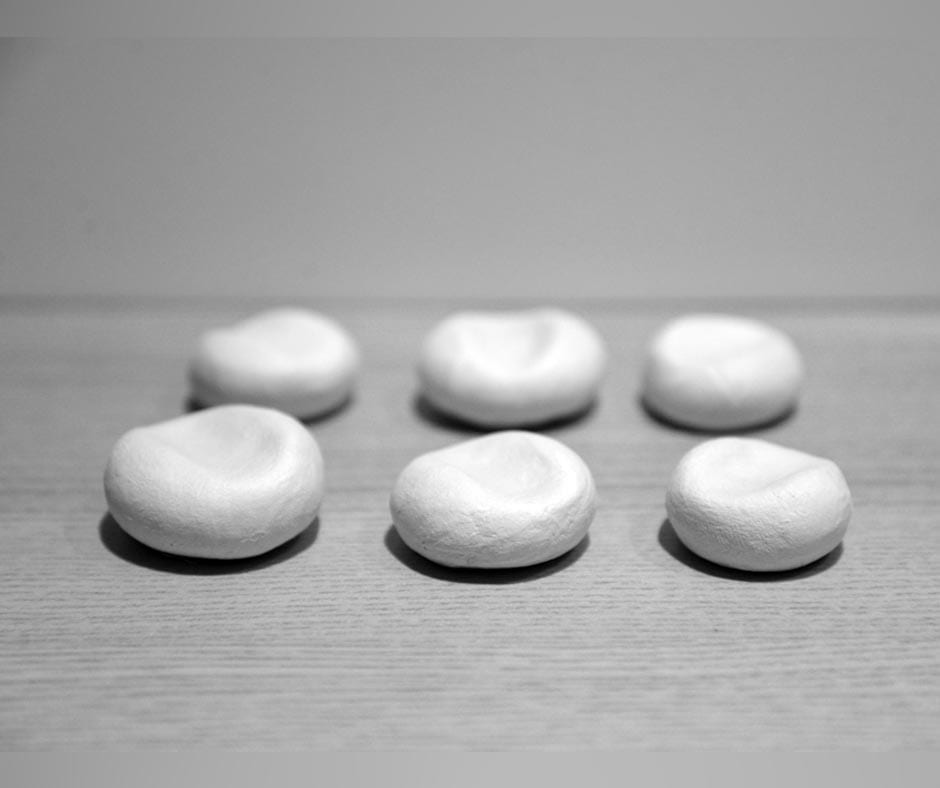 Step Three: Add Concrete Pigment
Now for the most exciting step: adding your color to the concrete.
While these tiny stands are beautiful as is, adding color will make them even more stylish and create fun pops of color within your kitchenware. Direct Color's has a large range of Concrete Pigments to choose from, so you can mix so many different colors of concrete for this project.
Simply separate the concrete and mix in the pigments of your choice. For the best results, be sure to add the concrete pigment to the concrete at least 20 minutes before pouring, and mix for 3-5 minutes with a spoon, spreader, or paddle.
Read our guide for more details on how to use and apply Direct Colors Concrete Pigments.
Step Four: Pour the Concrete into the Molds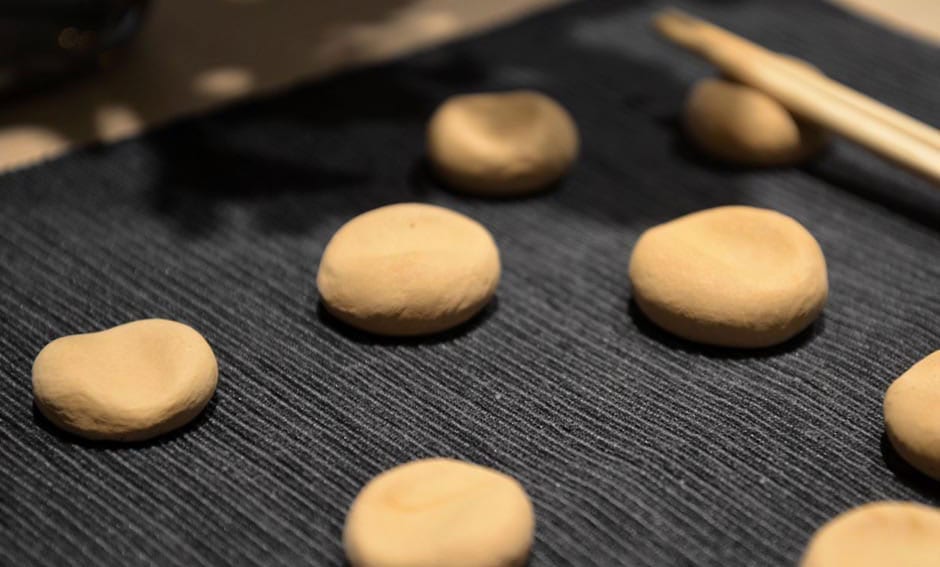 Now that you have your concrete colored and mixed, it's ready for the molds! Pour your concrete into each mold, and tap them against a surface lightly to ensure there are no air bubbles in the concrete. You can even layer two shades of concrete into these molds, but be sure that the first layer has fully set before adding an additional layer.
Step Five: Let the Concrete Dry
This might just be the most important step so far: waiting.
Now that your concrete is mixed and in your molds, allow it to cure completely before moving on to the final steps. To make the indentation in your molds that will keep your chopsticks from moving, press a finger into the middle of the mold and apply slight pressure (once the concrete is firm to the touch but wet enough that you can press into it with a finger). Create your indent and then allow the concrete to finish drying as per the instructions of your concrete. If you use a handmade mold, you can remove your holder by simply peeling away the tape and cardboard.
Step Six: Sand the Concrete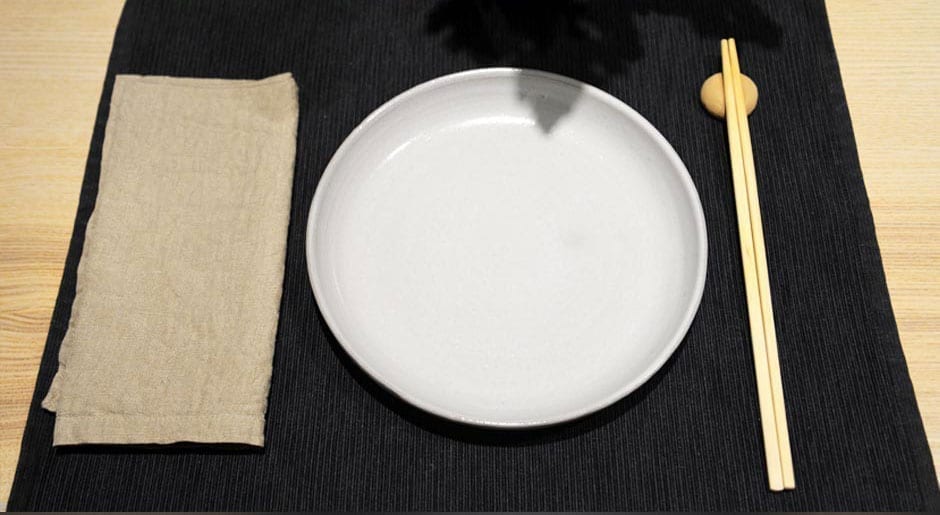 To avoid sharp edges or rough surfaces, take a small section of coarse grit sandpaper and run it over your chopstick holders until completely smooth.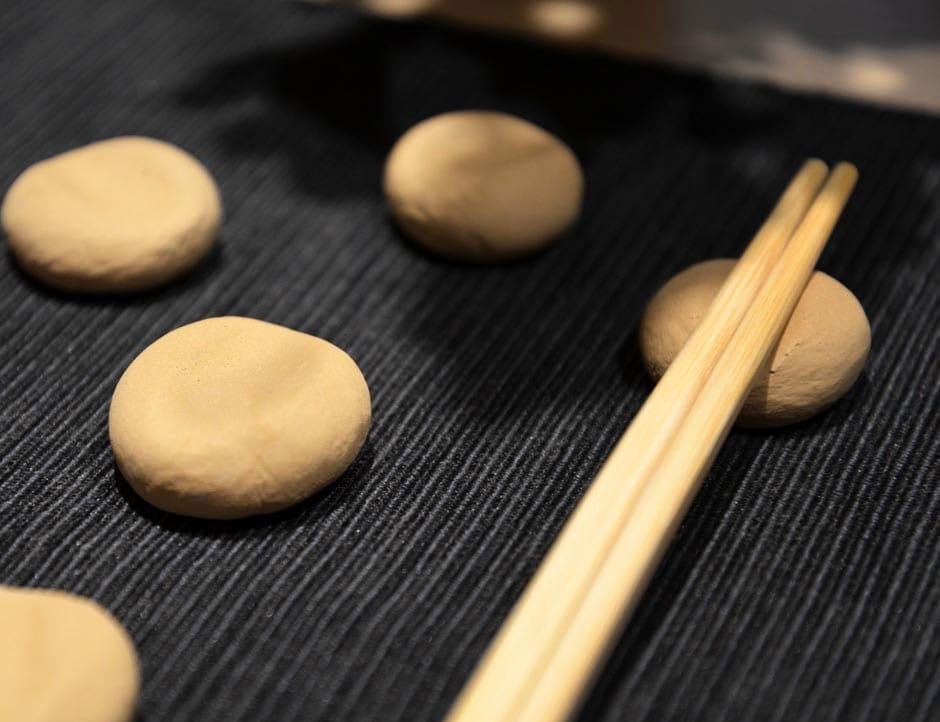 Now you're finished! In just a few simple steps, you've created the most adorable chopstick holders that make the perfect addition to any cutlery set, or will brighten any kitchen table.
These mini stands are also perfect as a gift and can be as customizable as you'd like. These holders can be simple or very complex, and you can even take them a step further by painting designs or patterns on them. If you prefer to stick to a basic colored-concrete, then using Direct Colors Concrete Pigment will get the job done!
These DIY chopstick holders are seriously the easiest and most adorable project ever. In just a few quick steps and with a little bit of pigment you'll have a brand new set of holders to pair with any silverware you'd like, or to add a pop of color to any countertops. Have some more spare concrete to use? Check out our DIY Concrete Bookends for another east concrete project!
For more cool projects and DIY concrete resources, check out our blog.