Staining Stamped Faux Wood Concrete
Concrete is not only the most durable countertop option available, it's infinitely customizable too. Designers and DIY'ers can use concrete stains to match pre-existing decor, as well as to build a stunning centerpiece. Learn more from these innovative concrete experts below!
DIY SPOTLIGHT: WILLIAM B. CARLISLE DESIGN
One of the finest faux-wood stained concrete countertops projects we have ever seen comes from William B. Carlisle Design. He's created several wood grain concrete countertops that are truly spectacular and has agreed to share some of his secrets with us.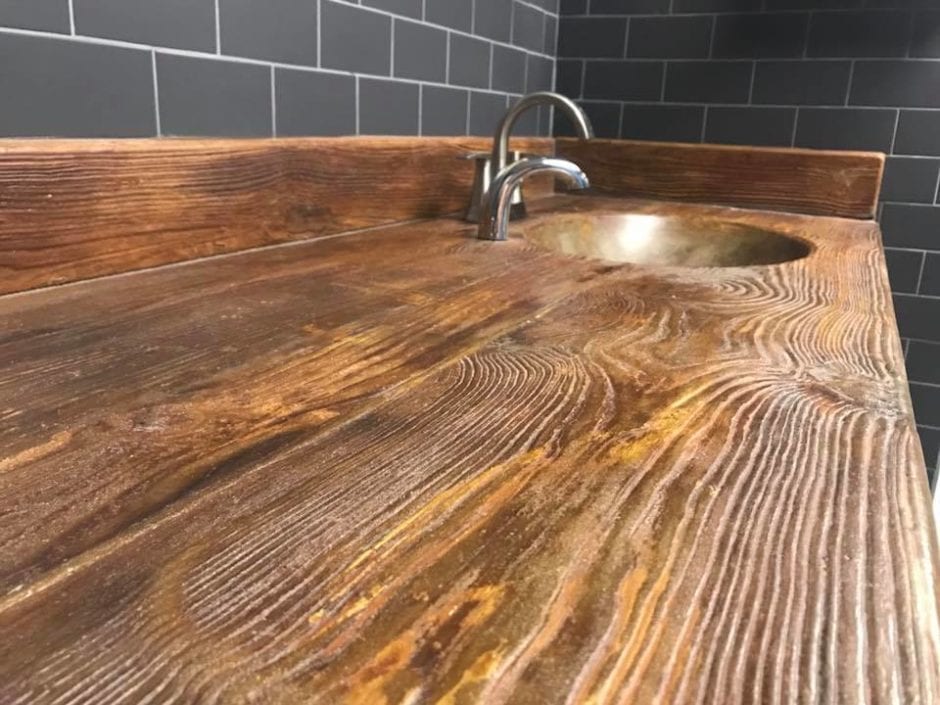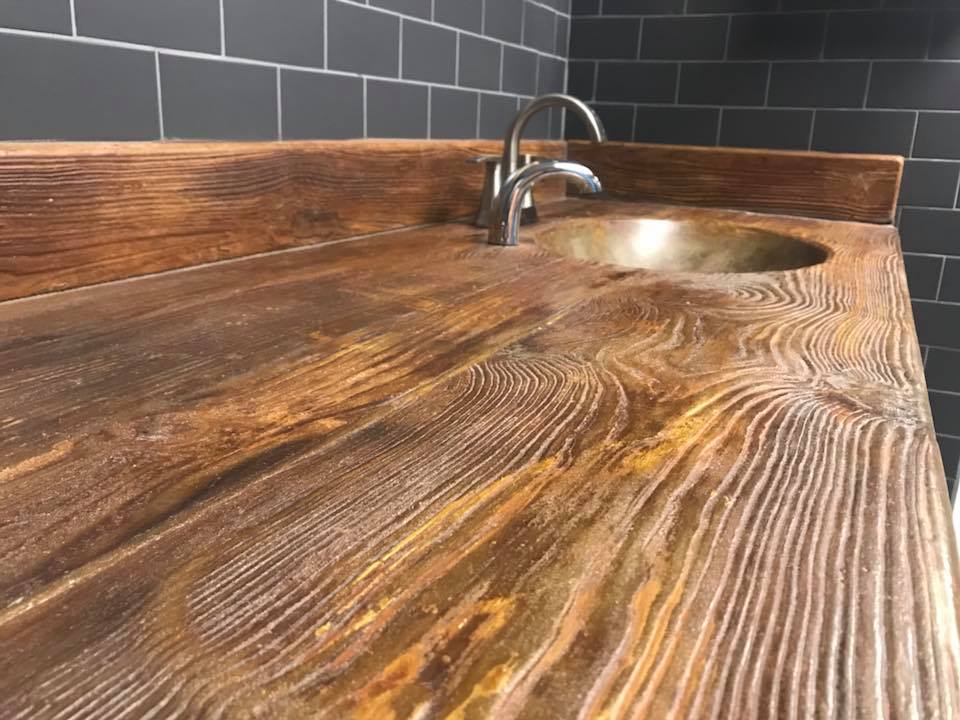 Can You Make Concrete Look Like Wood?
Yes, through a combination of concrete molds and intensive fabrication techniques, such as sand blasting, a natural wood finish may be achieved using concrete stains.
How To Stain Stamped Faux Wood Concrete
STEP 1: Reinforce cabinetry to bear the added countertop weight. The average concrete countertop can weight up to 900 lbs.
STEP 2: Make a countertop form with melamine or resawn lumber with biscuits and wood glue.  Clamp until dry
STEP 3: Make silicone mold cast on edges of lumber for detailed edge grain.
STEP 4: In a 5 gallon pail, add 1 gallon of water. Pour 1/4 of a 50 lb box of  Concrete Countertop Mix. and mix with a a hand mixer. Continue to add the mix slowly and blend for a minimum of 10 minutes.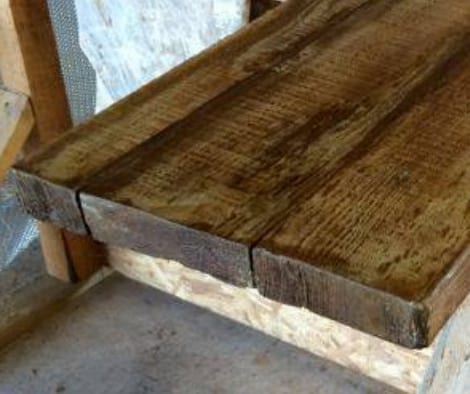 Faux Wood Concrete Finish
How To Make Concrete Floors Look Like Wood
STEP 5: Spray a thin layer of Concrete Countertop Mix to completely cover mold thereby ensuring good coverage over the entire mold, which helps prevent pinholes.
STEP 6: Fill the rest of the mold with countertop mix and allow to cure.
STEP 7: Remove concrete countertop from mold sand blast concrete to bring out the wood grain.
STEP 8: Mist the concrete surface with water prior to applying acid stains.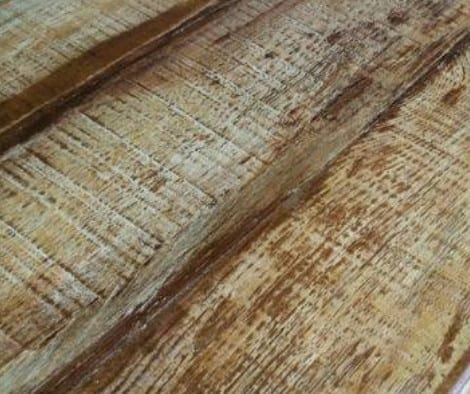 STEP 9: Dilute acid stains 2:1 with water.  For this look, Malayan Buff, Cola and Coffee Brown acid stain colors were used.
STEP 12: Once the stain has a "wood grain look" the top should be Neutralized and allowed to dry.
STEP 13: Seal with a high quality acrylic concrete sealer.
STEP 10: Using a regular paint brush and following the wood grain, apply acid stain beginning with Malayan Buff, followed by Cola and finally the Coffee Brown.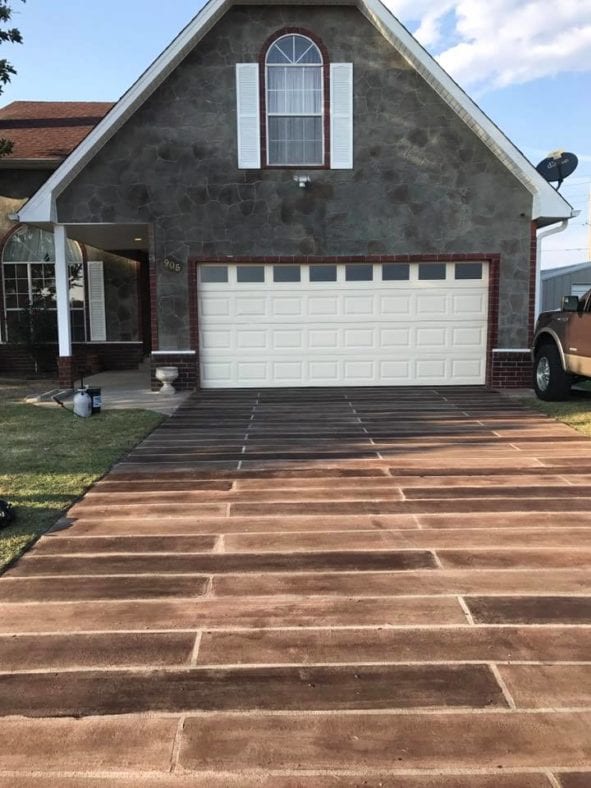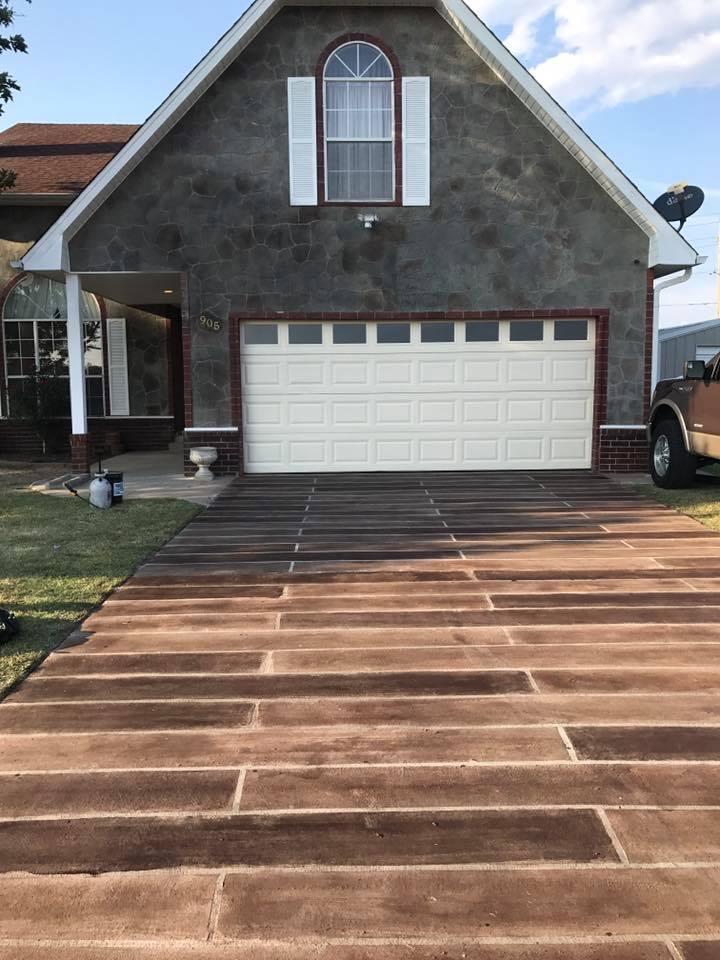 Creating a faux wood grain concrete finish for floors is becoming more and more popular with our customers. While this technique does take some skill to pull off, it can be done with the right products, tools and how to info!