HOW TO STAIN CONCRETE FLOORS TO LOOK LIKE WOOD
Creating a faux wood grain concrete finish for floors is becoming more and more popular with our customers. While this technique does take some skill to pull off, it can be done with the right products, tools and how to info!
How Much Do Faux Wood Finished Concrete Floors Cost?
The cost for a DIY faux wood concrete floor design is about $2 – $4 per square foot. If you were to hire a professional contractor, you can expect the cot to be about $8 – $10 per square foot.
DIY SPOTLIGHT: KEN LAZENBY FAUX WOOD GRAIN FLOOR DESIGN
Ken Lazenby with Ken's Custom Designs has also been working with wood grain concrete but outdoors. He's recently completed a more rustic wood finish on a driveway project using Direct Colors Concrete Overlay, Pigments and Sealers. Refinishing driveways is a cost effective way to increase your home's curb appeal and overall value. Find out more about your DIY driveway refinishing and product options.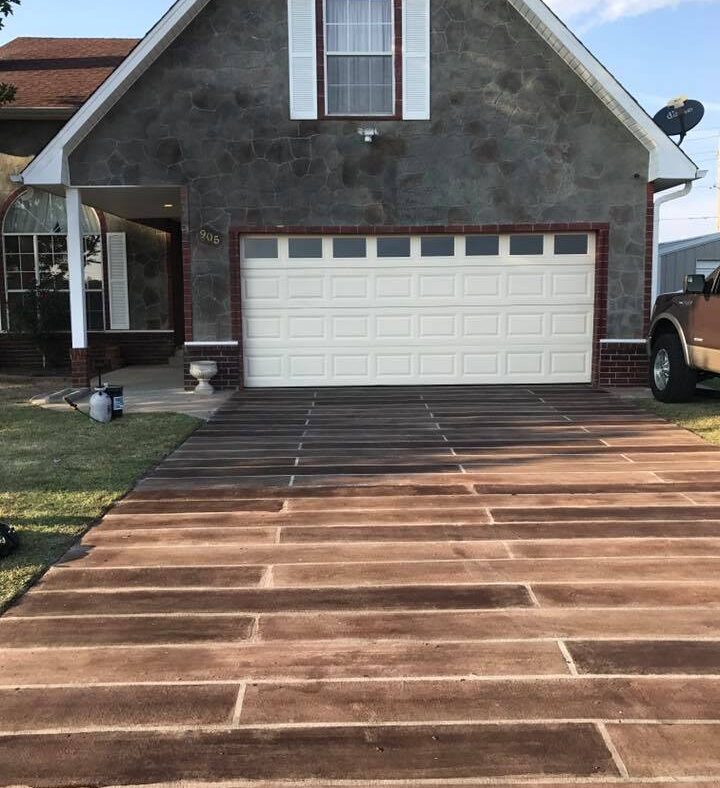 HOW TO MAKE YOUR CONCRETE FLOORS TO LOOK LIKE WOOD
STEP 2
Using painters tape, mimic the shape of floor wood planks.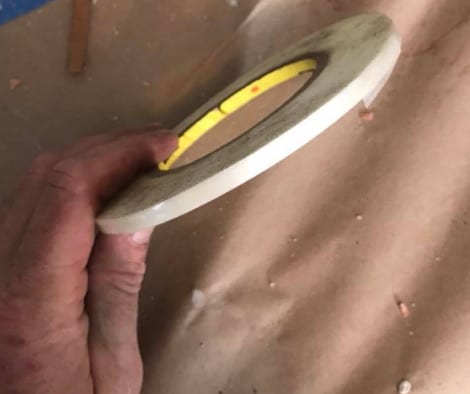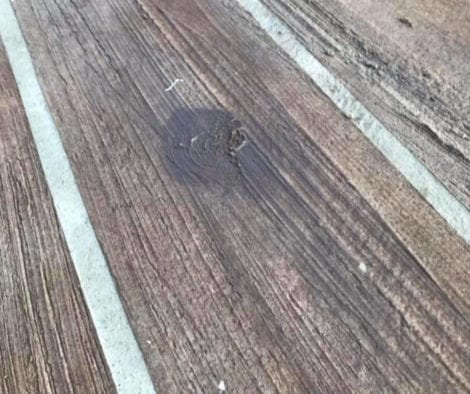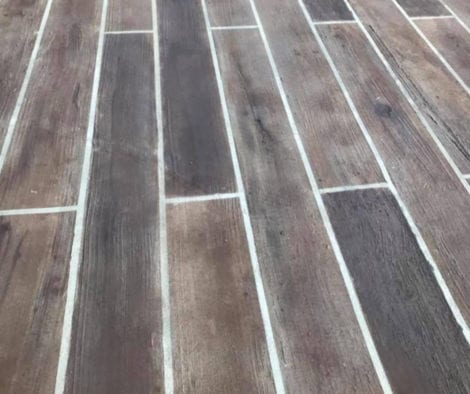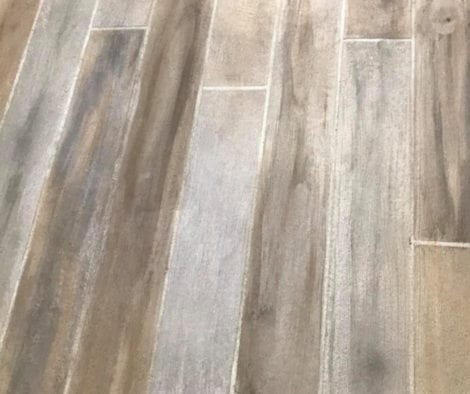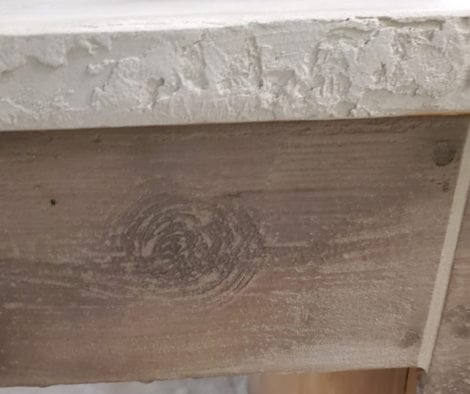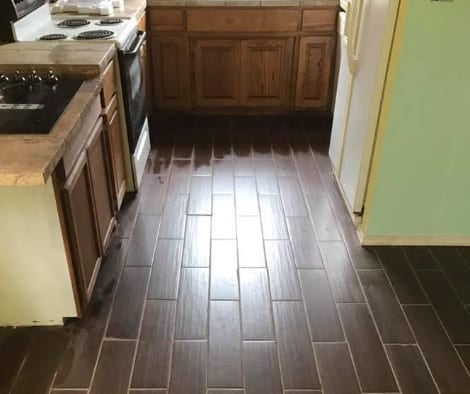 More Wood Grain Concrete Floors Photos:
Direct Colors Products Used for this Flooring Project:
A white Concrete Overlay was applied to the floor, finished and scored to look like wood planks.
Charcoal  Colored Antique Concrete Stain was artfully applied to the Overlay to mimic a natural wood finish.
Sealed with a high gloss, low odor water based High Gloss Acrylic Sealer to accentuate the color and provide excellent durability.