PLANNING YOUR NEXT ACID STAIN PROJECT
Use the Acid Stain Project Checklist to determine what products you'll need for your next DIY project. Keep in mind that concrete texture, porosity and conditions will effect the amount of stain and sealer needed to complete the job. Rougher, more porous concrete may require more than the recommended amount of acid stain and concrete sealer so use this checklist as a guide rather than the final word on your project needs
Keep in mind that it is your responsibility, as the stain applicator, to make sure the slab is ready to accept the stain, whether you poured the concrete or not. Take the time to look at the batch tickets to see what's in the concrete mix, and always do a sample prior to stain installation to ensure that the color is correct.
Acid Stain Project Checklist
Acid stain
Acid stain resistant spiked shoes
Concrete sealer
Cleaner & degreaser
Cleaning cloths
Neutralizer
Gloves
Goggles
Dust mask
Plastic pump sprayer
Scrub brush – Medium
Scrub brush – Soft
Shop Vac
3/8″ Nap Rollers (2)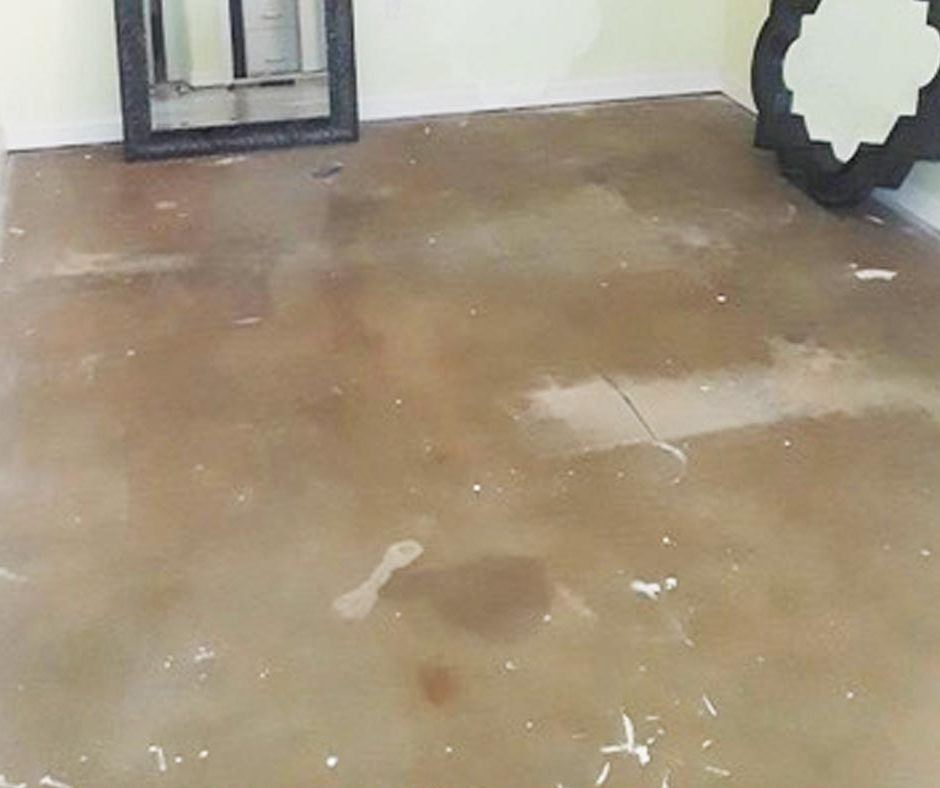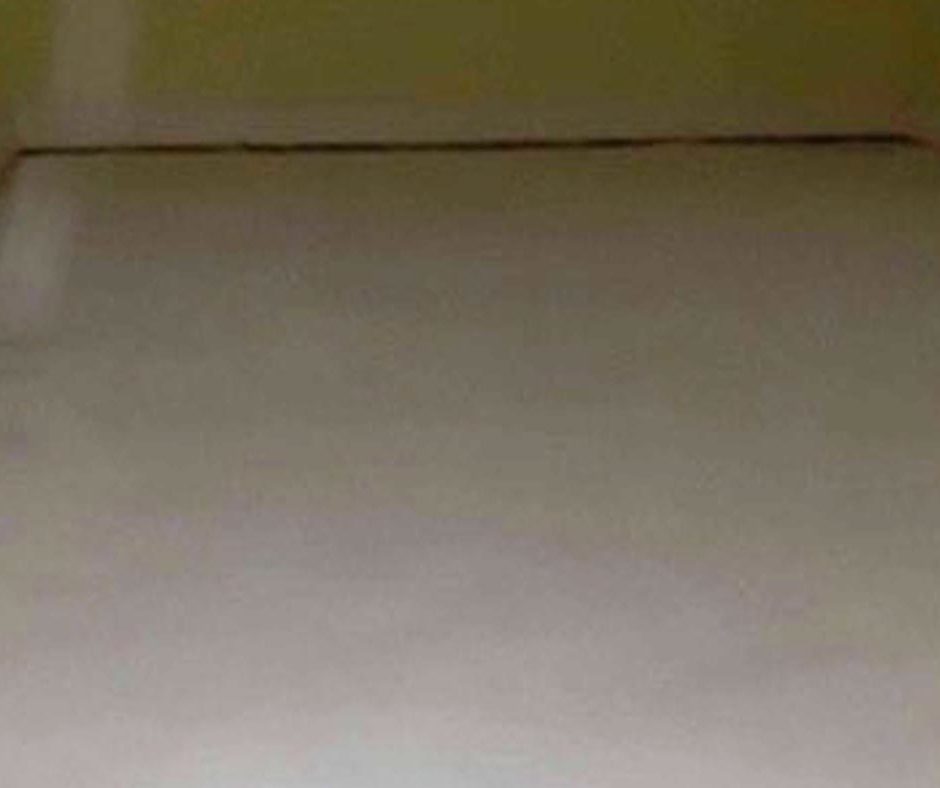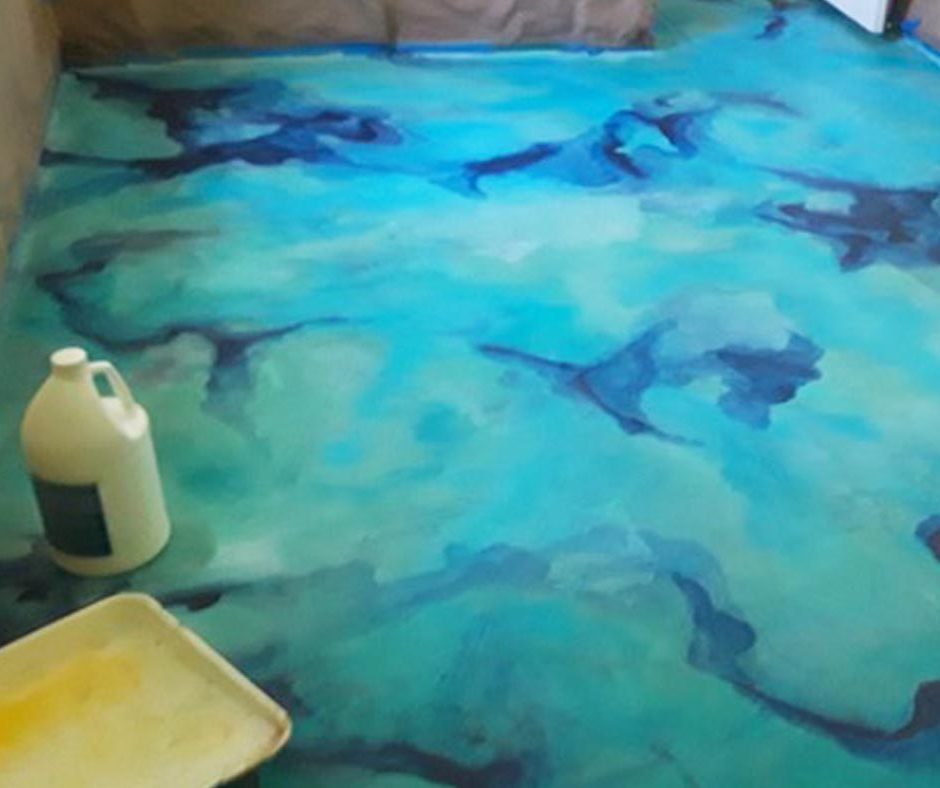 The sealer choice varies by base type, finish desired and concrete surface conditions.
First, decide what level of gloss – satin finish, semi-gloss or high gloss. Then, base type of sealer (solvent or water-based) is appropriate for your project.
Penetrating Concrete Sealers do not require a concrete wax coating.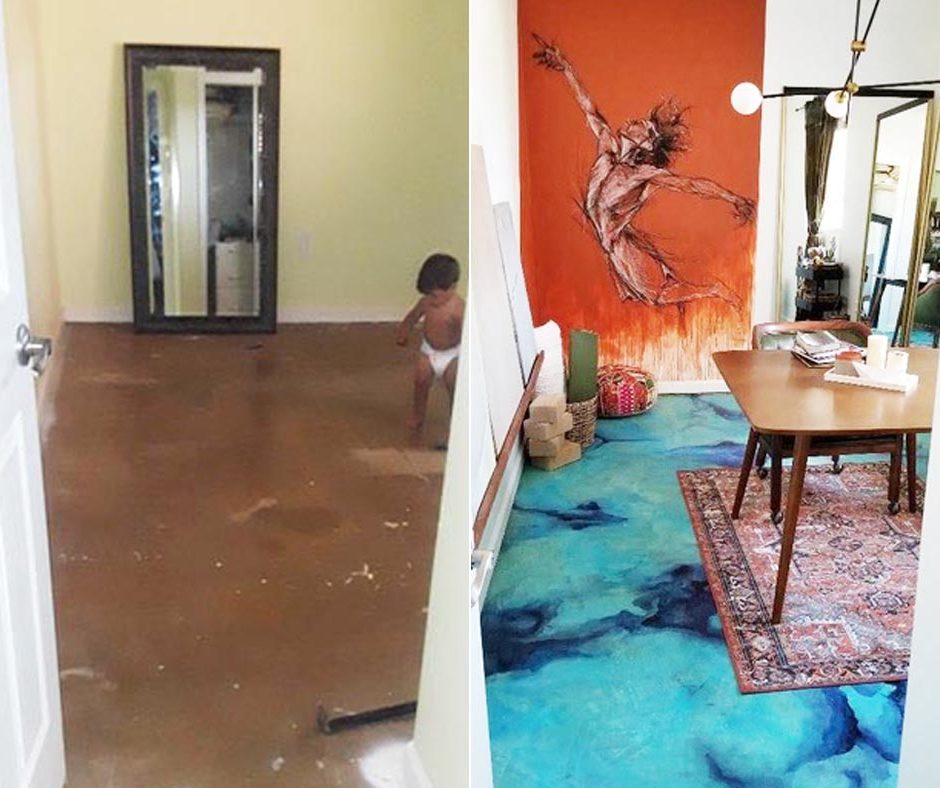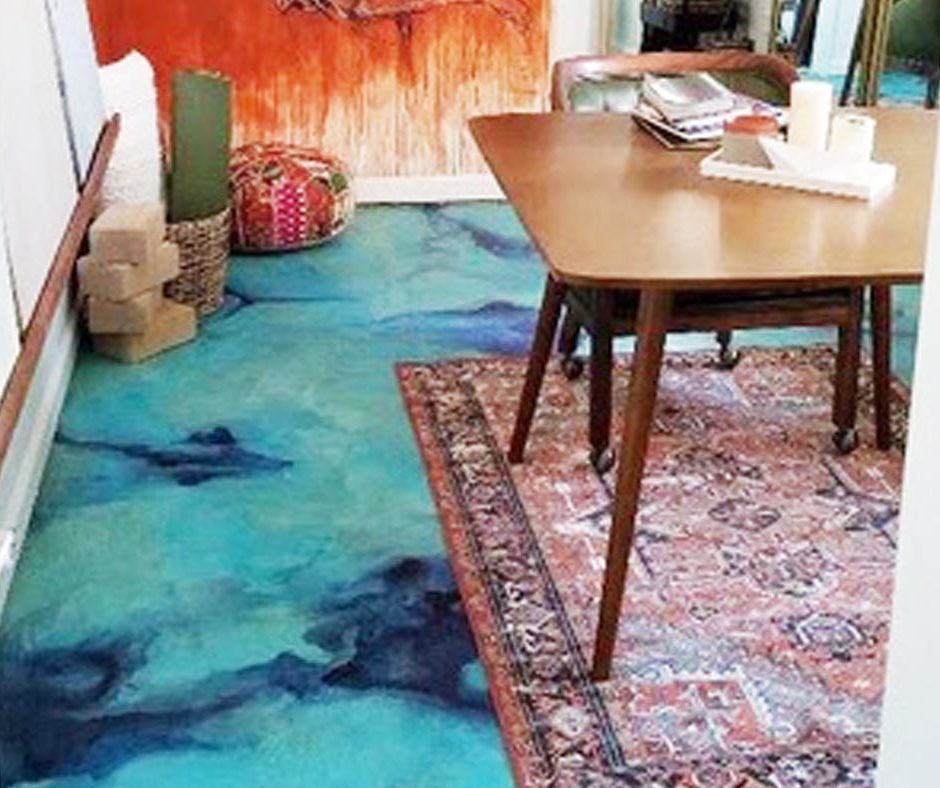 If you would like to see more of Salvatore's work @salvatorea.leo
"When I embarked on this project of transforming this room into a dream studio, I knew that I wanted to create a space where I would be in paradise and so I thought what other design concept screams paradise than an ocean floor! With some research I came across DirectColors and knew their products would allow me to achieve the brilliant colors of the Mediterranean sea. For this project, I used white Concrete Overlay Complete White, Azure Blue Acid Stain and Acrylic Concrete Sealer, solvent based, High Gloss"
Direct Colors residential floor wax covers approximately 1000 sq. ft. per gallon (indoor projects only).
Commercial Wax for business and high traffic areas.
An all-plastic Pump-up Sprayer is used to apply acid stain and solvent-based acrylic sealer