Expert Tips and Tricks for Staining Concrete Walls: Before and After Project Collection
Welcome to our collection of before and after projects showcasing the transformation of concrete walls through staining! In this page, you'll find a variety of projects from our own customers that demonstrate the versatility and beauty of concrete stain. Whether you're looking to add a pop of color to a dull concrete wall or solve a staining issue, you'll find inspiration and solutions here. We've included how-to tips and guidance for each project, so you can confidently tackle your own concrete wall staining project.
DIY Concrete Retaining Wall Makeover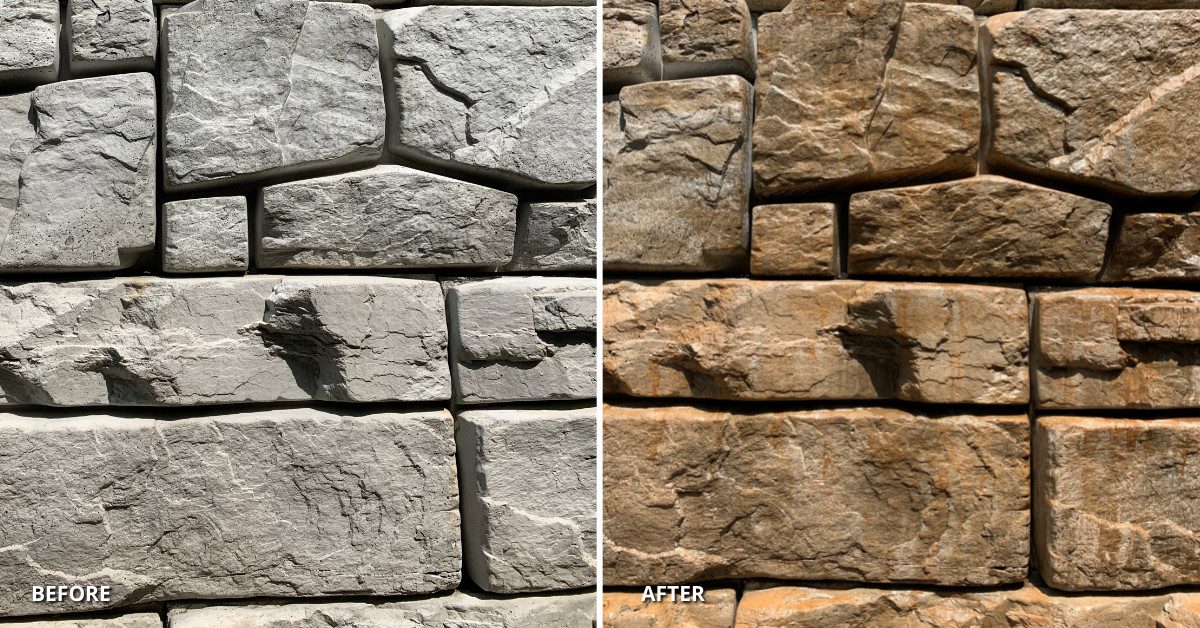 If you're tired of looking at dull, grey concrete retaining walls, a DIY makeover may be just what you need to bring some life and color to your outdoor space. That's exactly what one DIYer did, and the end result is a vibrant and eye-catching wall that adds character to their yard.
This project took 7 days to complete, covering an estimated 1000 square feet of retaining wall space. The DIYer was initially intimidated by the scope of the project, but the discovery of Direct Colors' EasyTint product, which combines stain and sealer in one, gave them the confidence to take the leap.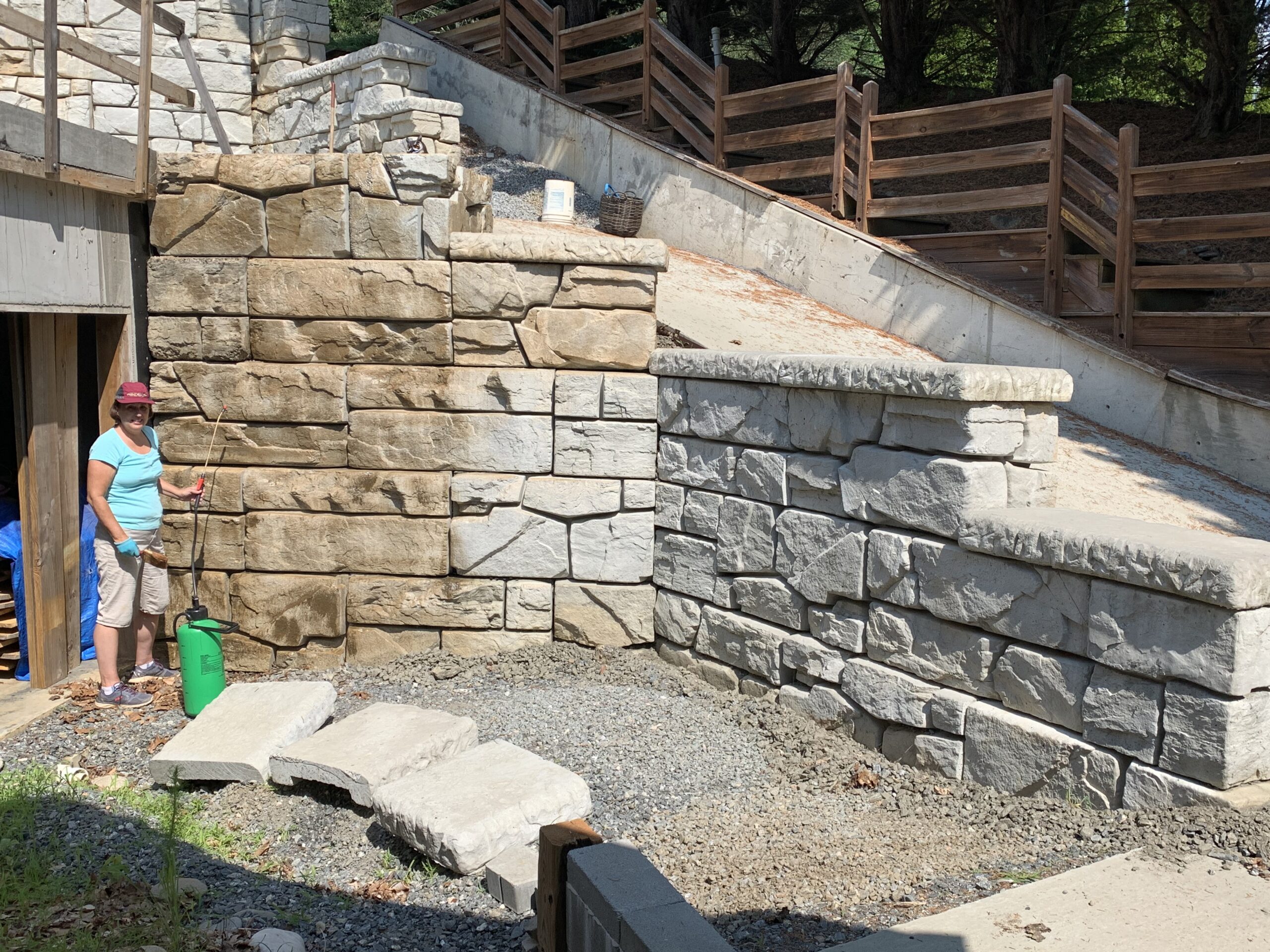 To add color to the retaining walls, the DIYer used EasyTint in Cafe Royale and applied it using a good sprayer. They waited for a calm day to ensure even coverage and avoided drips by applying the product lightly. Once the stain was dry, they applied a coat of acrylic satin sealer to protect the walls and give them a slight sheen.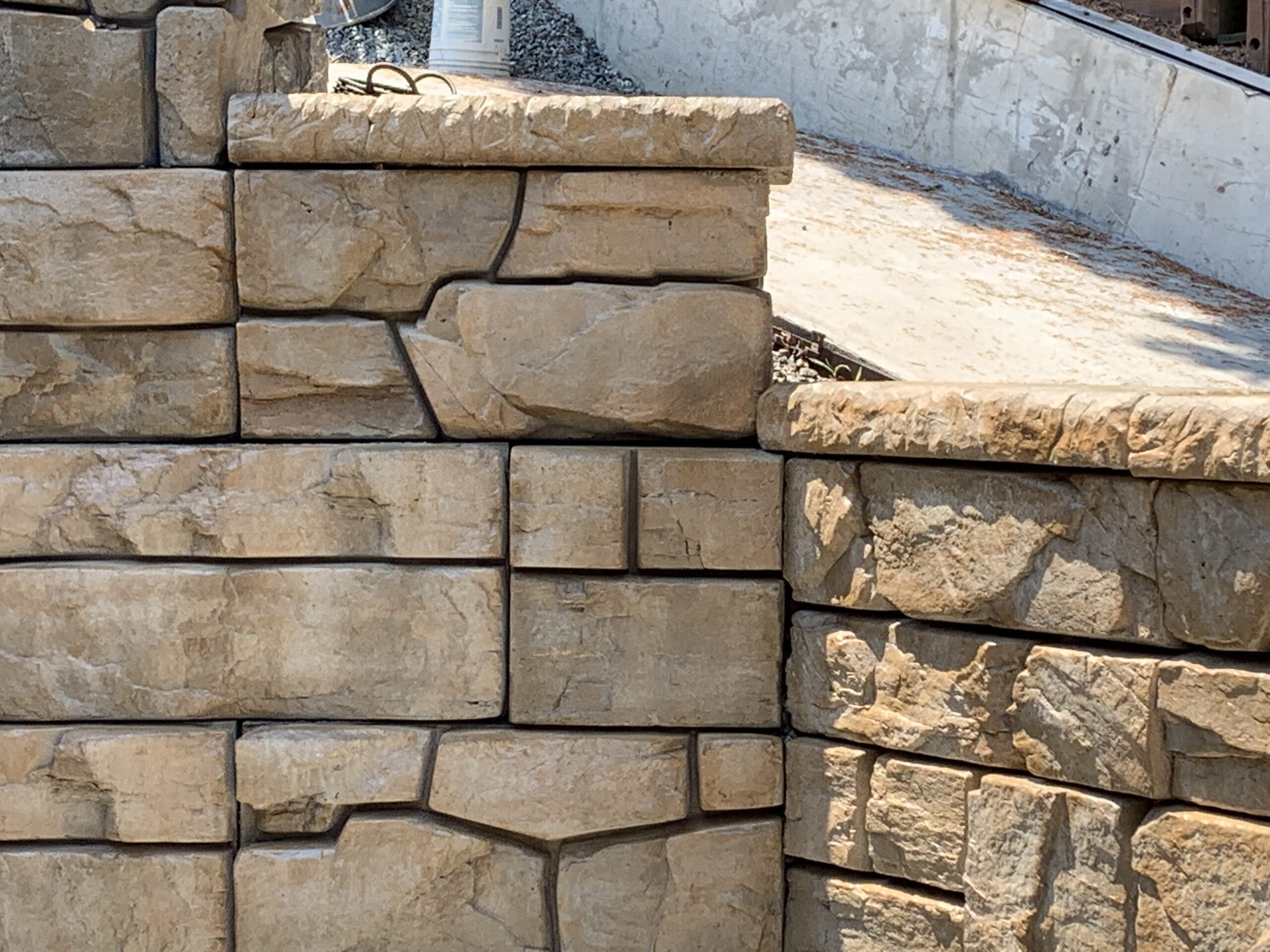 If you're considering a DIY concrete retaining wall makeover for your own outdoor space, we recommend using a good sprayer and applying the product lightly to avoid drips.
Staining a Stamped Faux Concrete Wall with DecoGel: A DIY Guide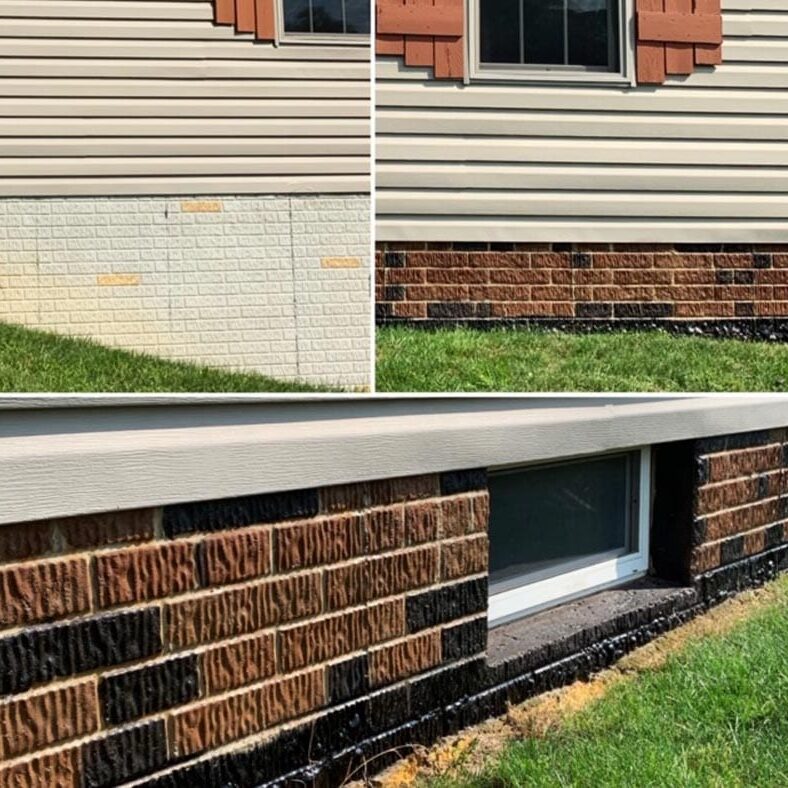 This DIY project transformed the perimeter of a ranch-style home, adding a pop of color with Cola and Coffee Brown DecoGel Acid Stain from Direct Colors. The process took three weekends, with two coats of gel stain, 12 inches of plastic protection against the siding, and two coats of EasySeal in a satin finish.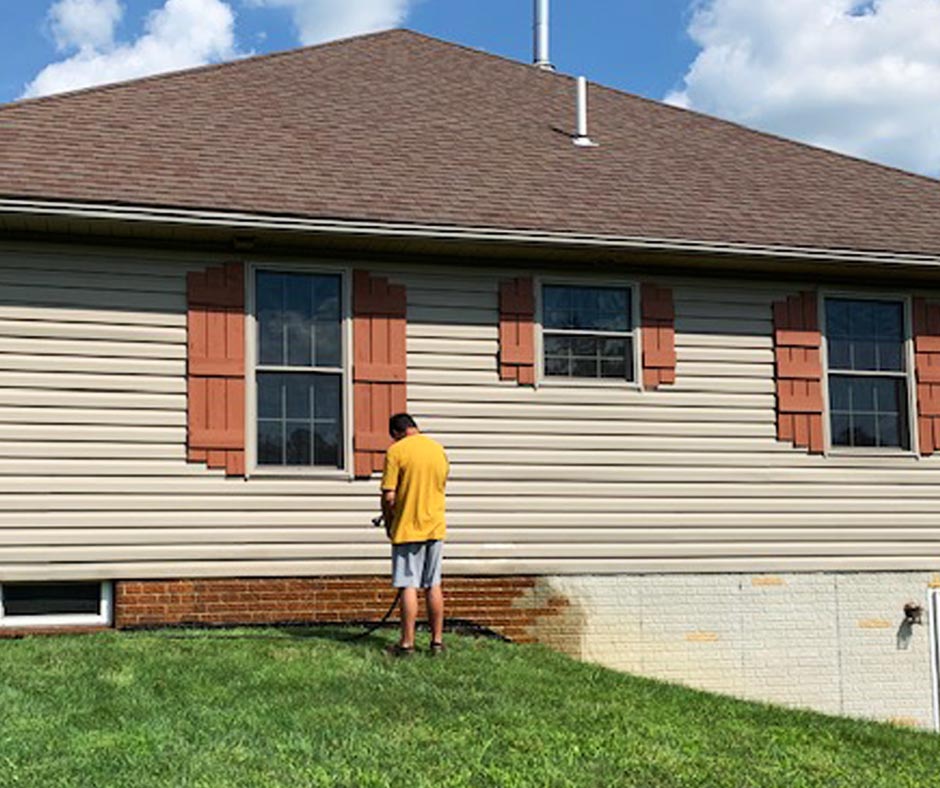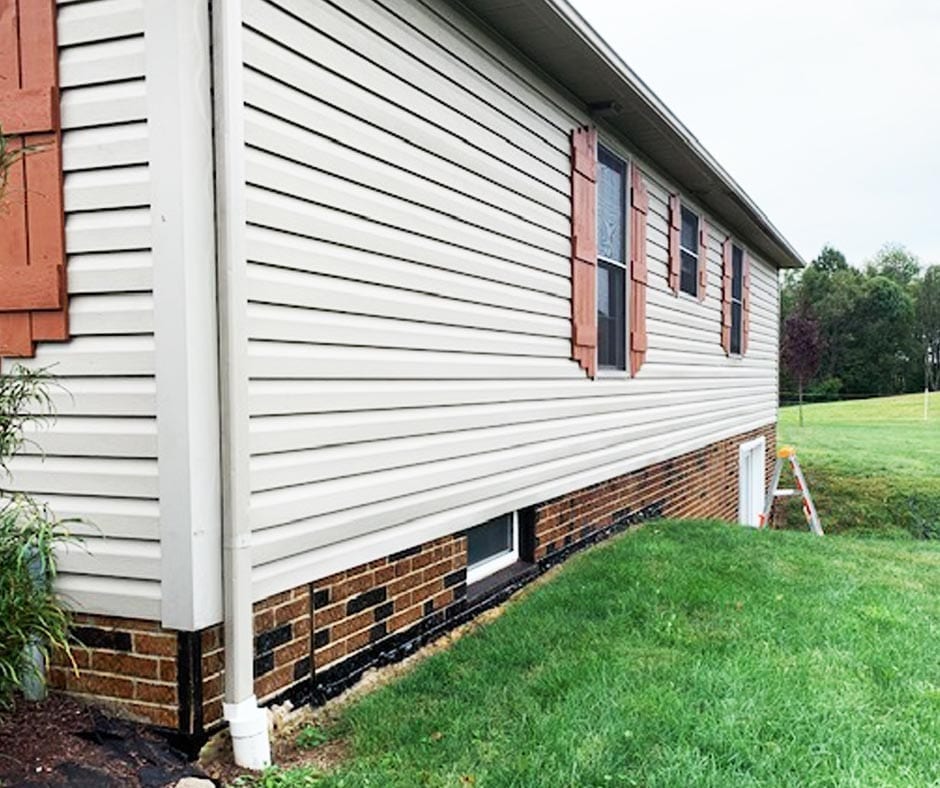 To ensure that the stain would absorb as desired, the DIYer recommends testing it on a small area of concrete first. To remove any residue after the stain was applied, they used a mixture of water and baking soda.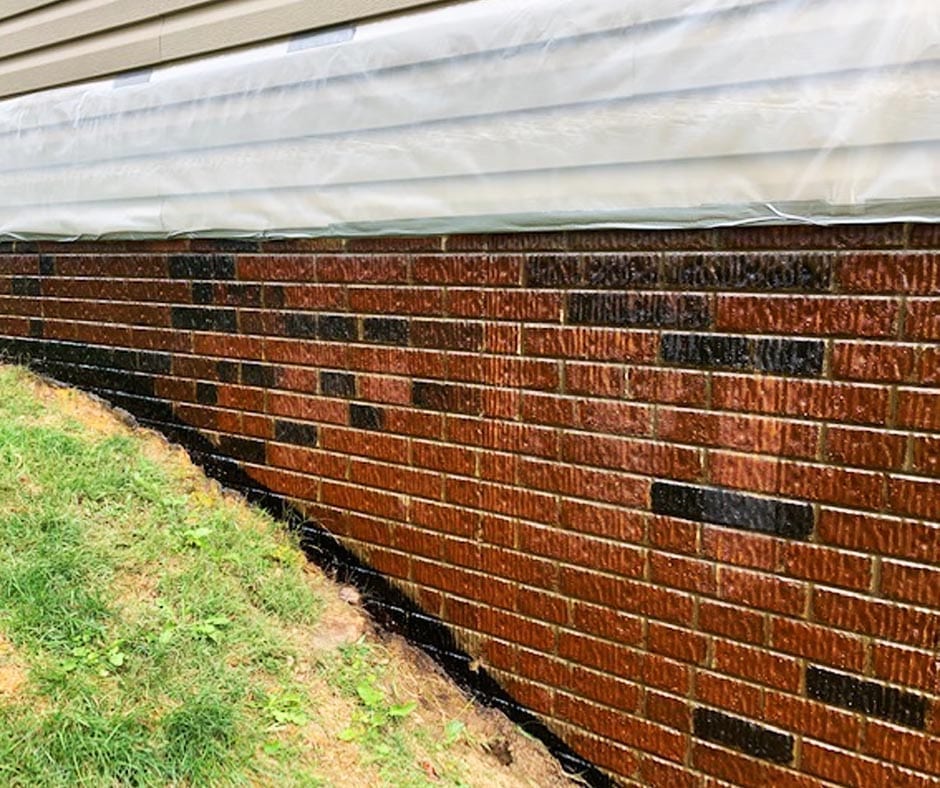 Overall, this project took 64 hours to complete and added a unique, colorful touch to the home's exterior.
Transform Your Retaining Wall with Vibrance Dye
If you have an unsightly retaining wall that you've been trying to hide with plants or other decor, why not give it a makeover with Vibrance Dye from Direct Colors? This DIYer did just that, and the end result is a beautiful, earthy-colored wall that adds warmth and character to their outdoor space.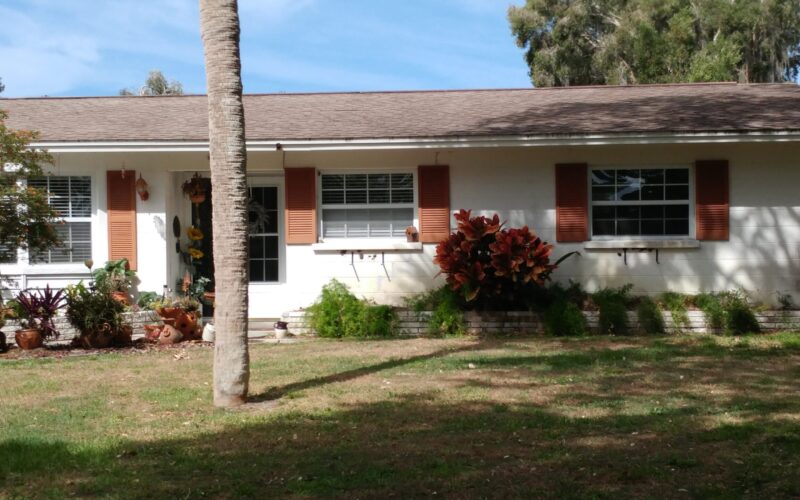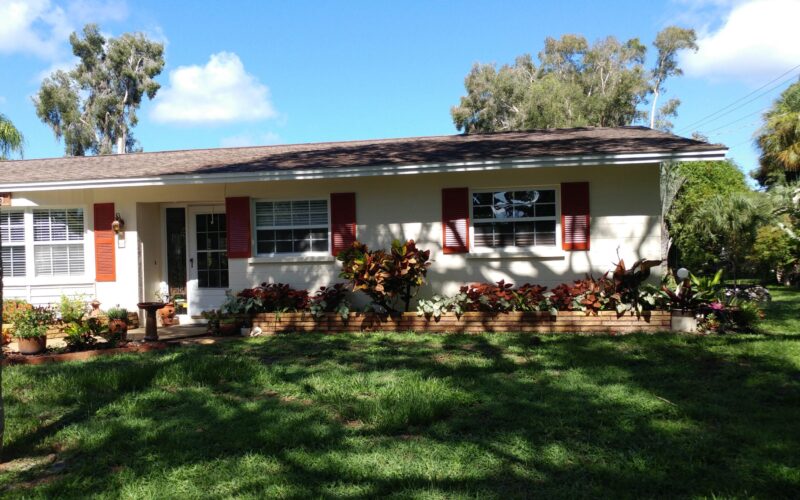 This project took 3 days to complete, covering an estimated 12 square feet. The DIYer started by using Vibrance Dye in shades of driftwood, tweed, mojave dunes, and wheat, blending the colors to achieve a natural, cohesive look. They used acetone to clean the surface before applying the dye, and followed up with a coat of acrylic satin sealer to protect the wall and give it a polished finish.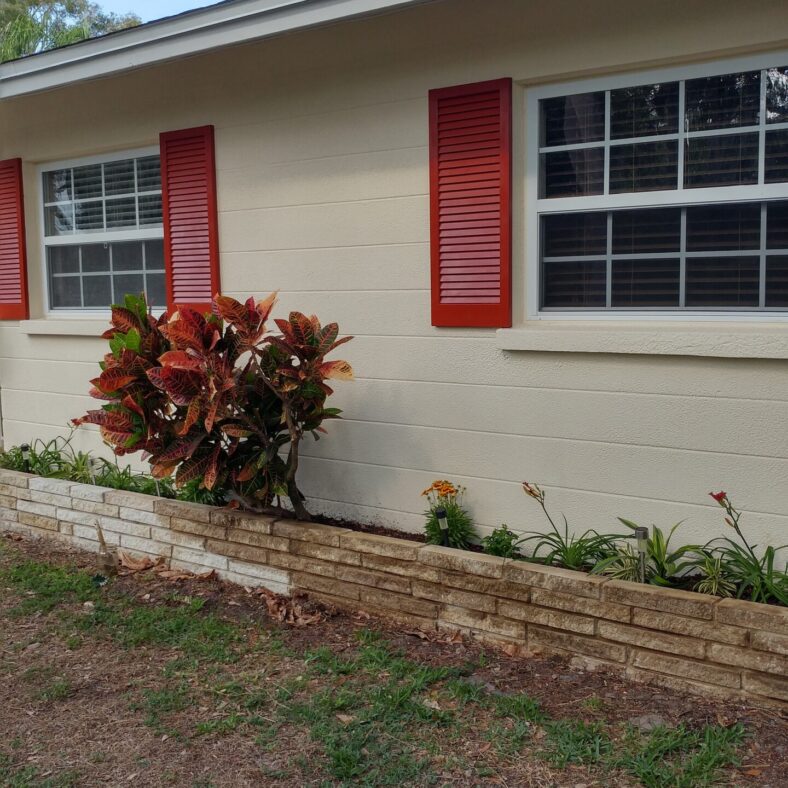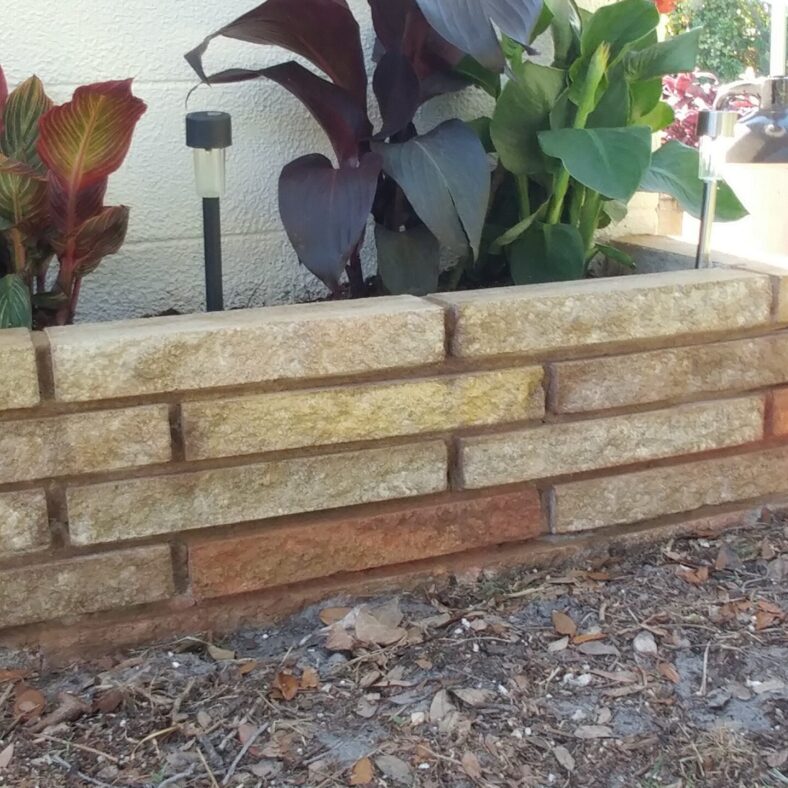 If you're considering a DIY retaining wall makeover for your own home, we recommend starting with lighter shades and building up to the darkest colors, and blending them for a cohesive look. Don't be afraid to experiment with color!
DIY Backyard Wall Fountain: A 3-Day Project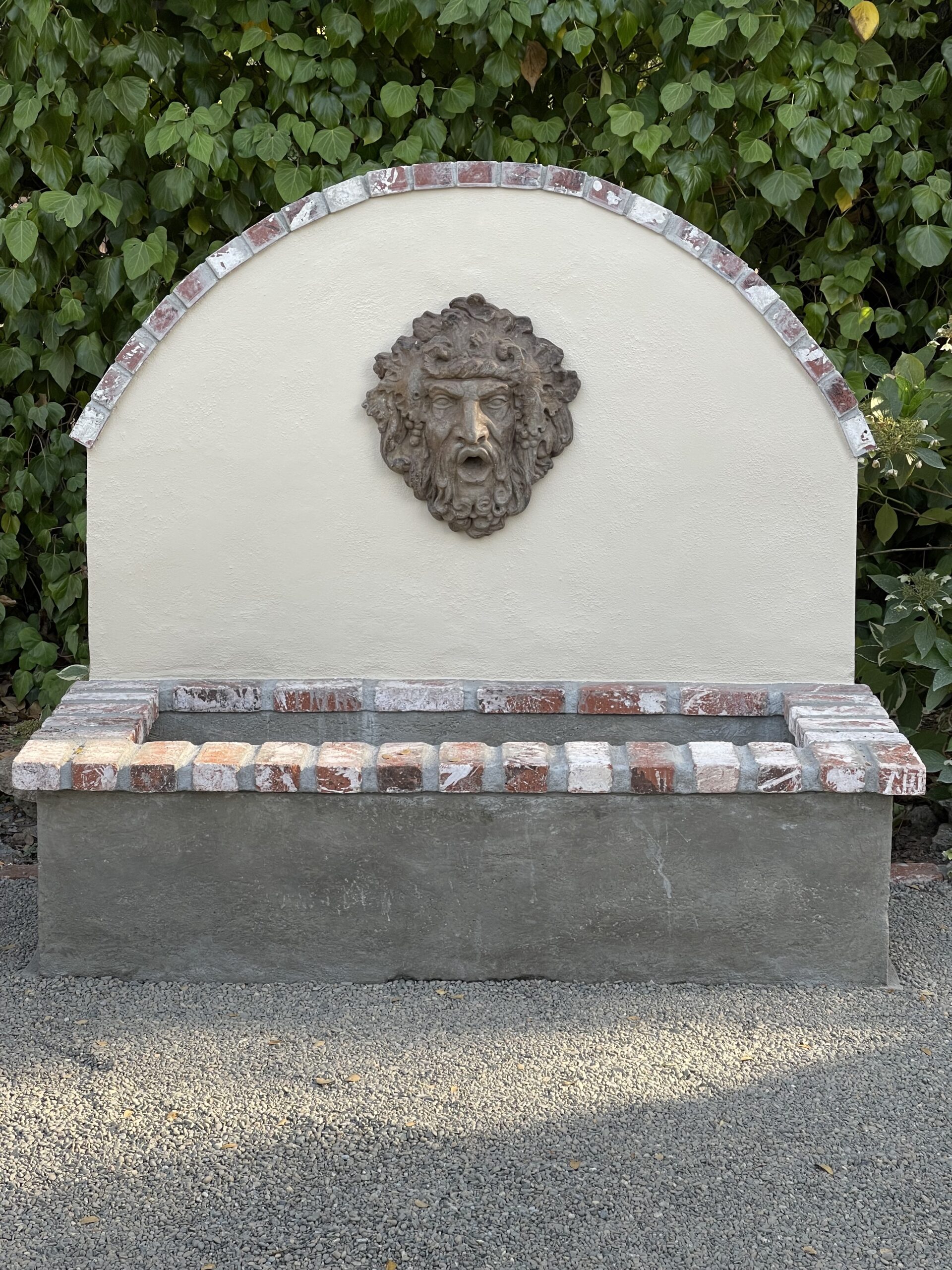 If you're looking to add some water features to your backyard, a wall fountain can be a beautiful and relaxing addition. One DIYer took on the challenge of creating their own cast concrete basin, and with the help of Direct Colors, they were able to match the color of the existing fountain face.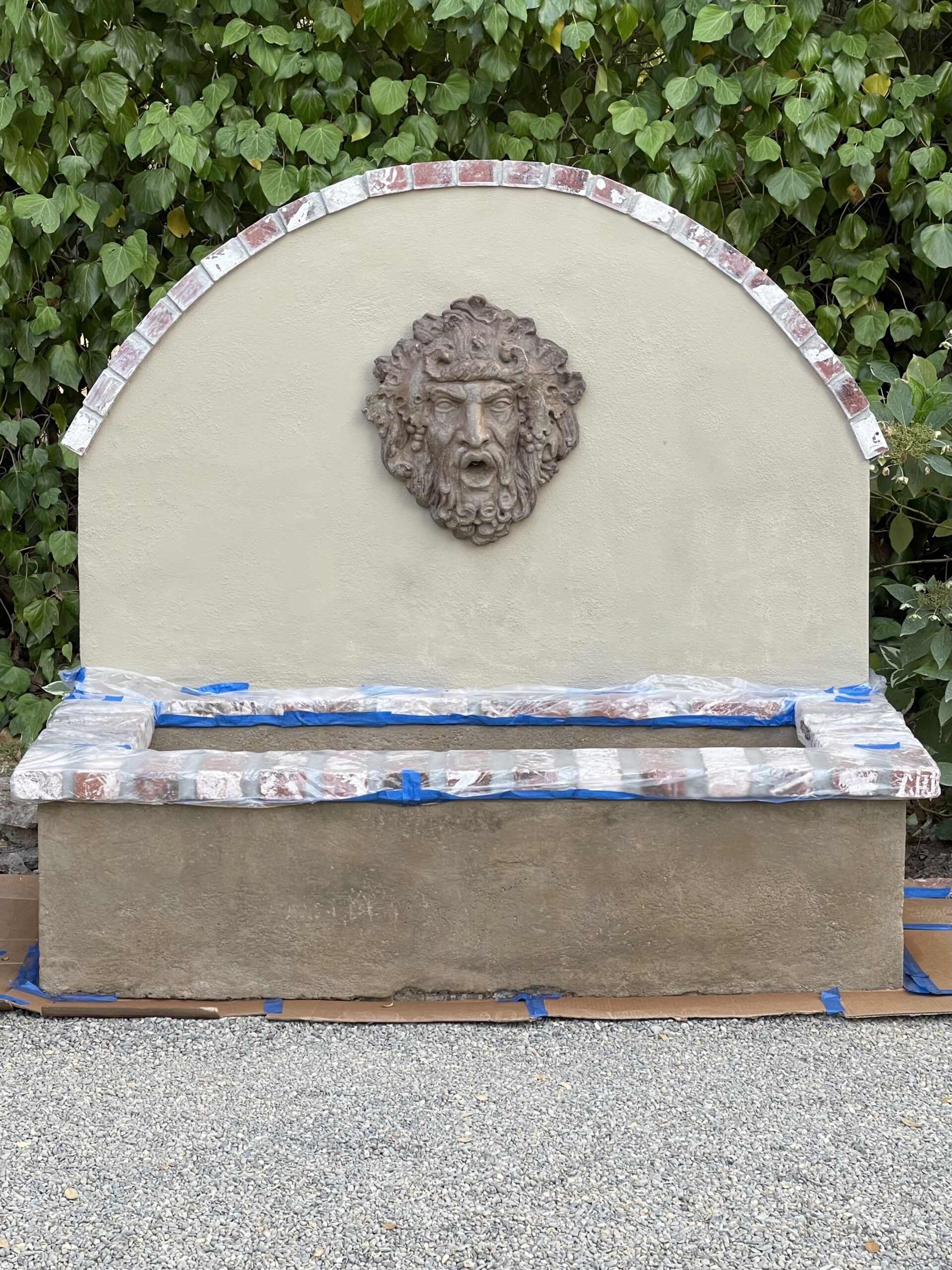 This project took 3 days to complete, covering an estimated 80 square feet. The DIYer used Direct Colors' Antiquing Stain in Cumin to achieve the desired color, and finished the project with a coat of EasySeal in satin and a layer of Penetrating Sealer for added protection.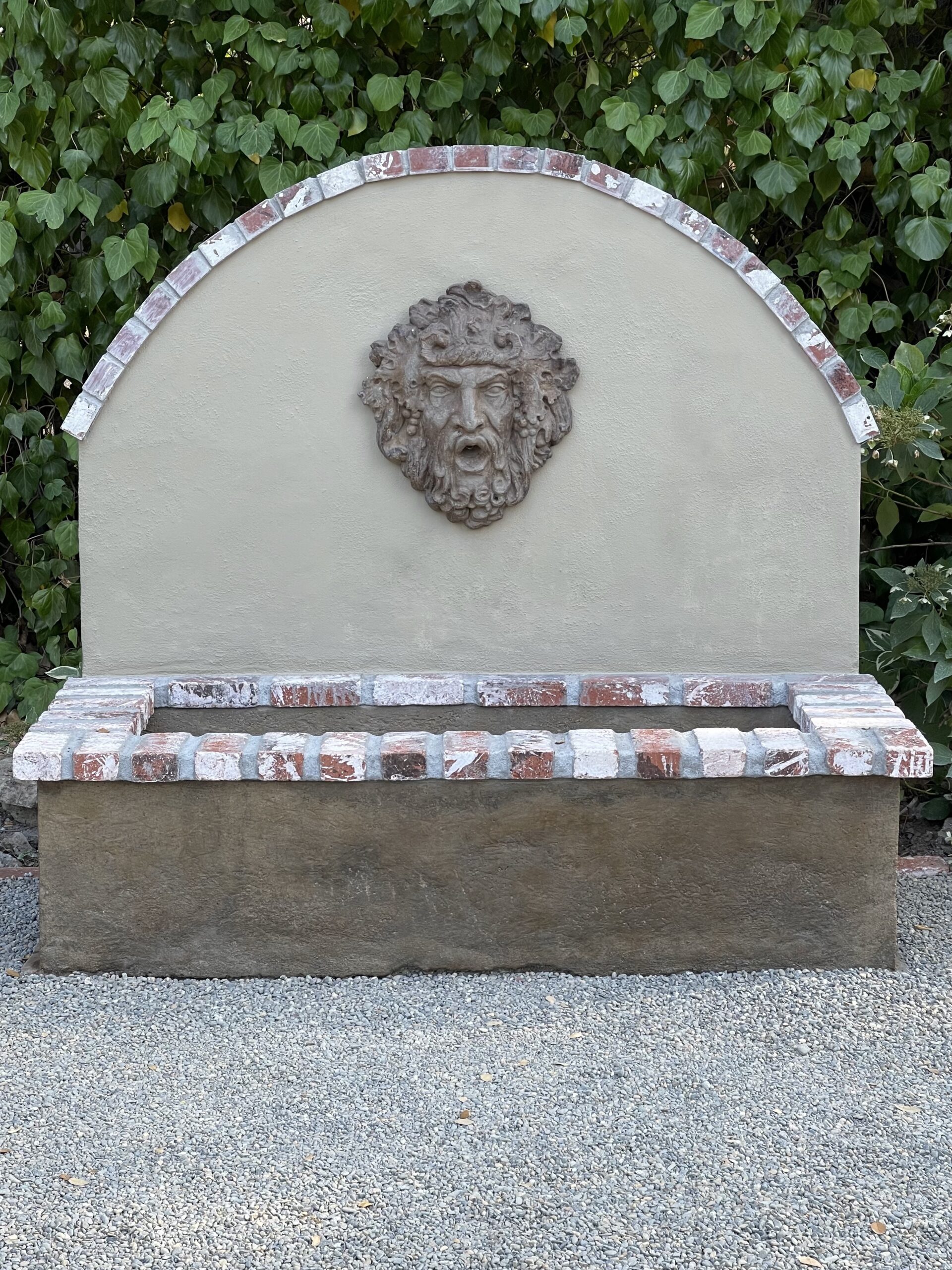 If you're considering a DIY concrete fountain project for your own home, we recommend properly masking off any areas you don't want stained, and don't hesitate to reach out to Direct Colors for help choosing the right products and colors.
Brightening Up the Backyard with a Pop of Blue Stucco
Looking to add some color to your outdoor space? This DIY project transformed a masonry wall by covering it with a bright blue stucco, inspired by the designs of Mexican architect Luis Barragan. The interior side of the wall was coated with a mixture of Pigment 202 from Direct Colors and white stucco, creating a bold and eye-catching feature in the outdoor entertainment area.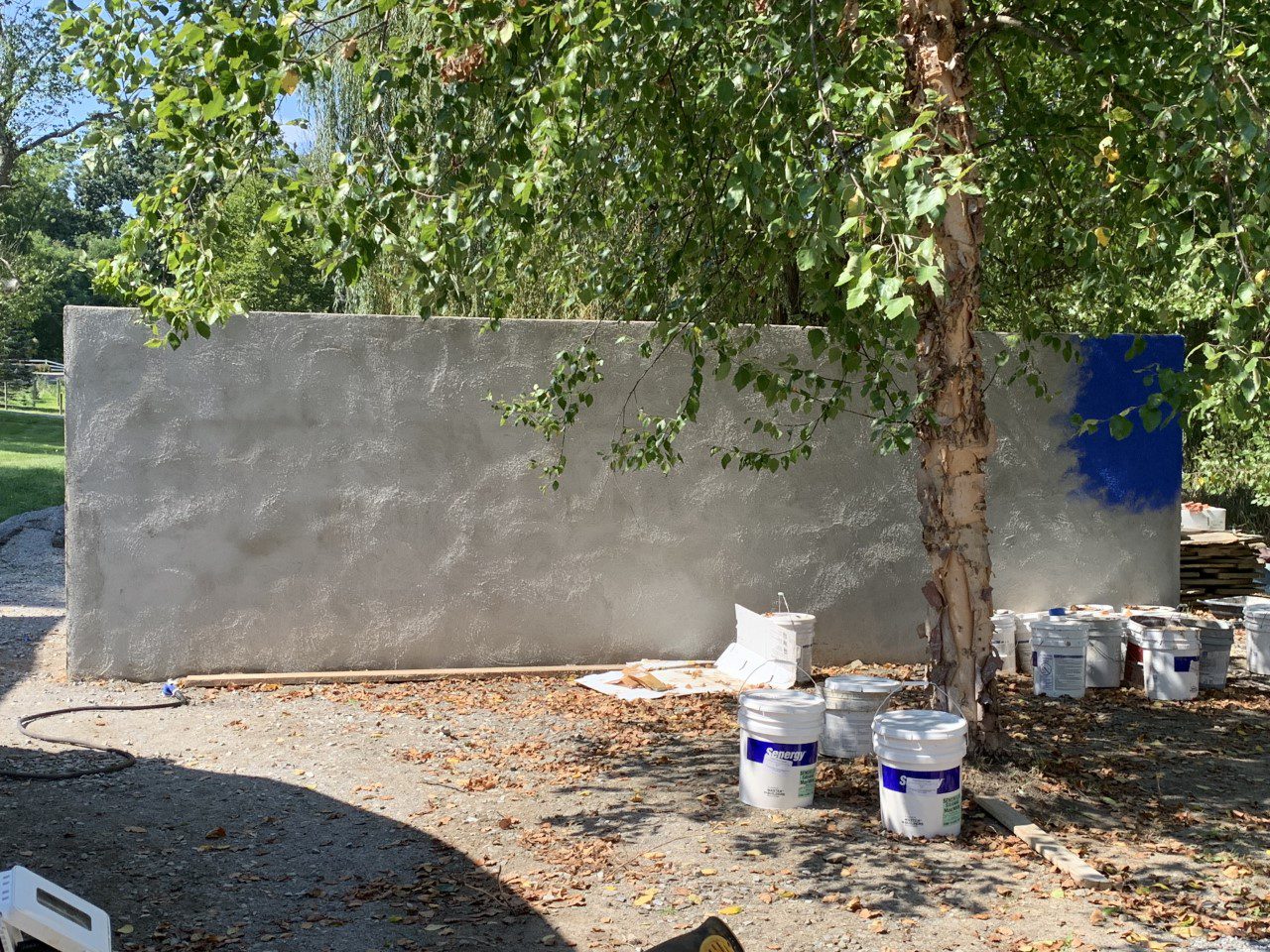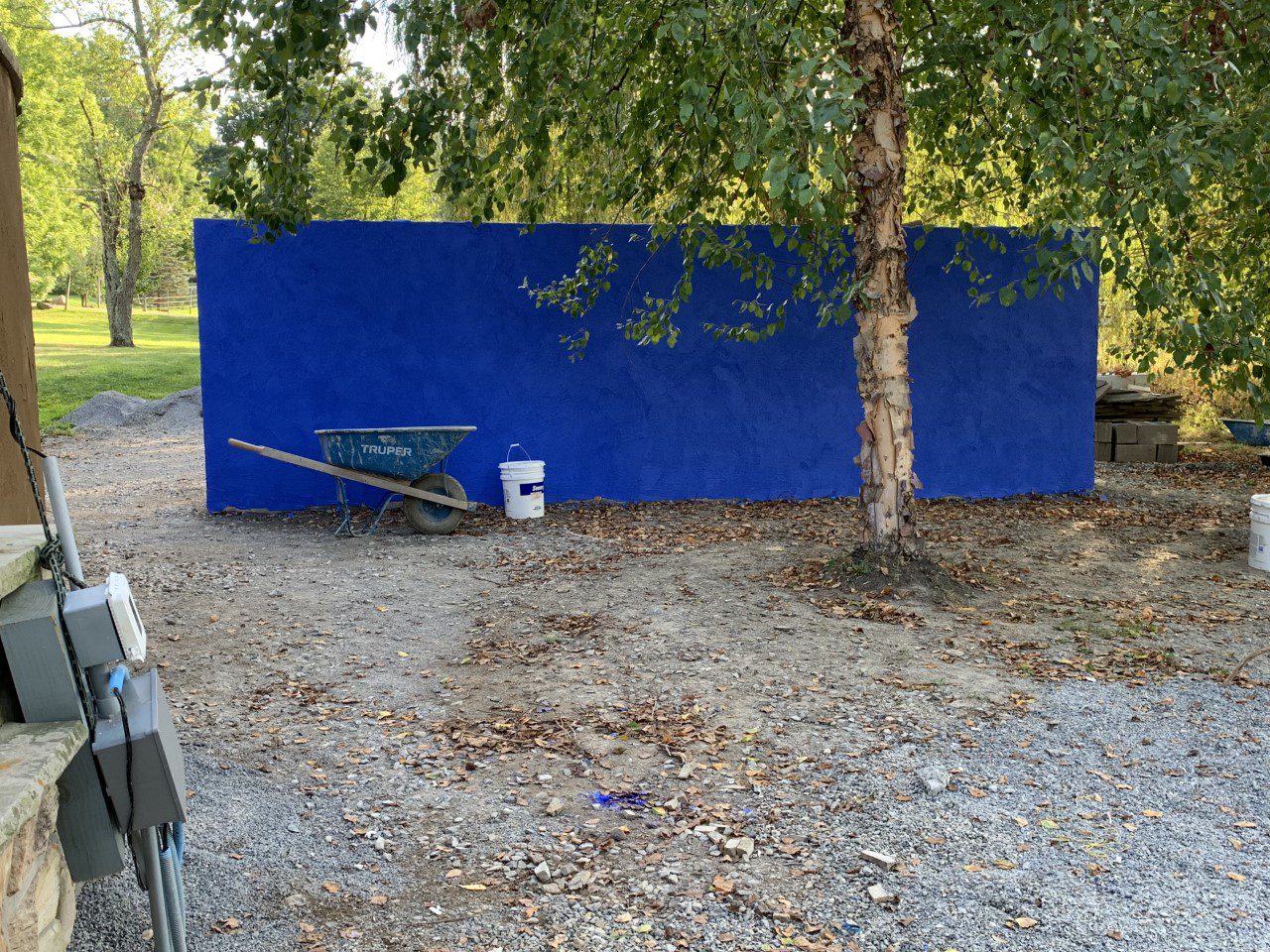 The project was completed in just one day, covering an estimated 120 square feet. By using only three pounds of Pigment 202, the color is able to add interest to the corner of the space without overwhelming the overall design. If you're looking to add a pop of color to your outdoor walls, consider using Direct Colors Pigment 202 for a vibrant and long-lasting finish.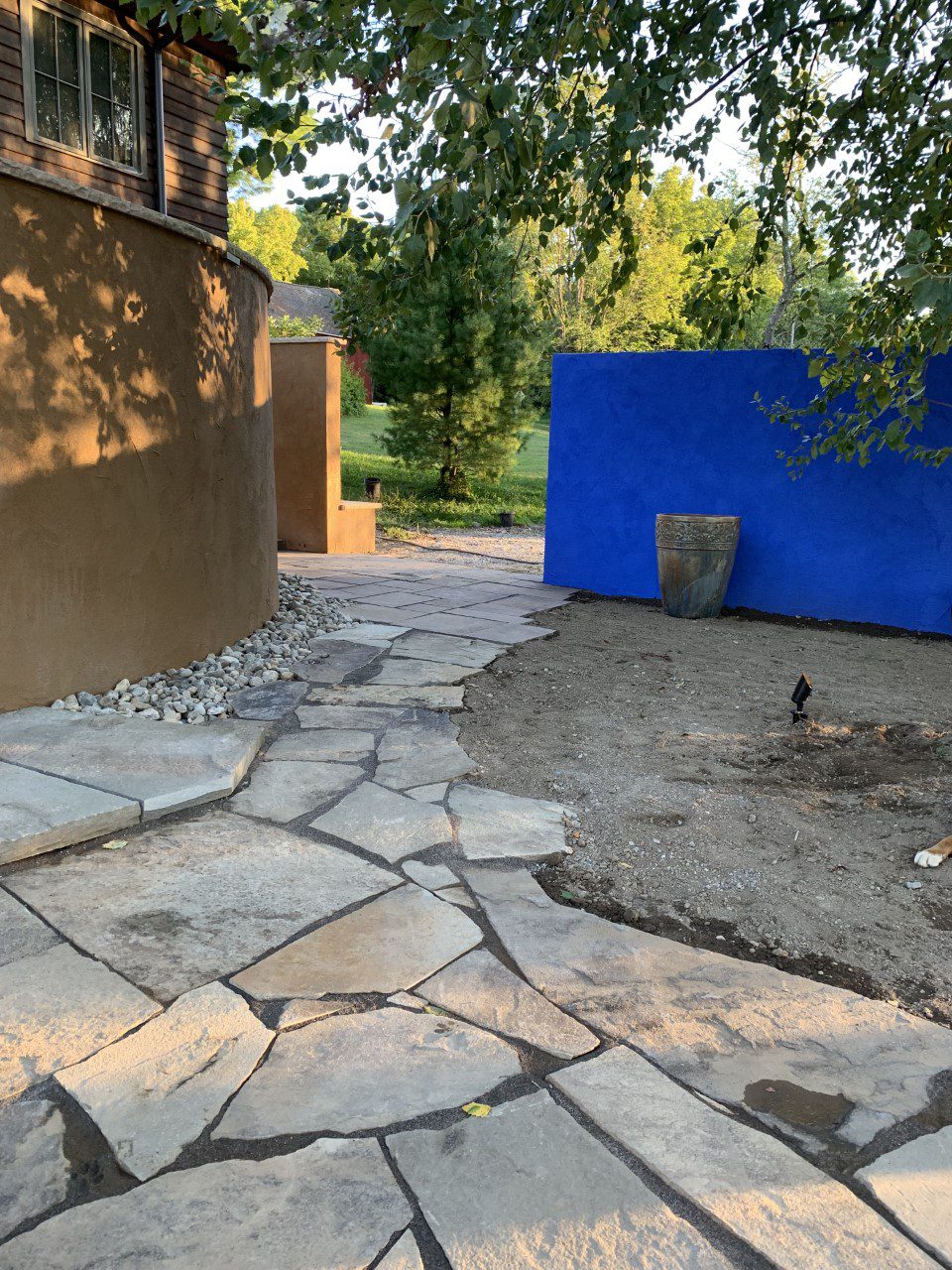 Maize Colored Stucco Coat: A Bright and Bold Basement Wall Finish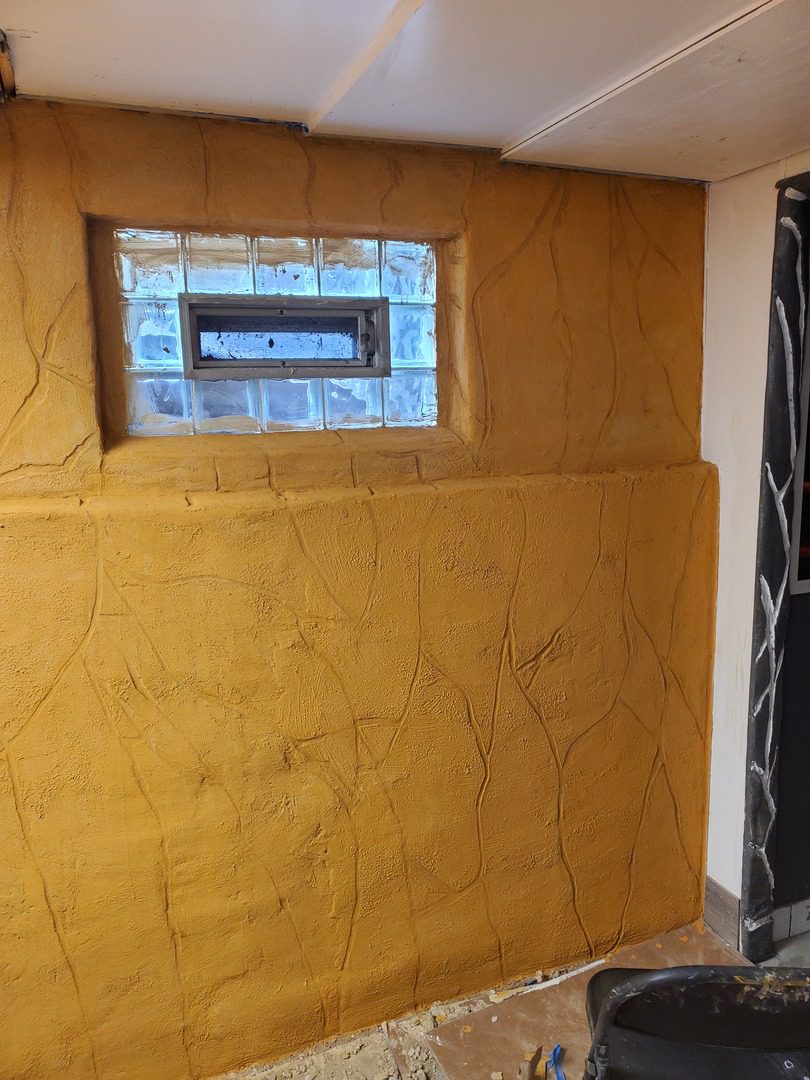 A stucco coat colored with maize pigment, adding a warm, vibrant hue to the surface. The pigmented stucco provides a durable and decorative finish for walls and other surfaces.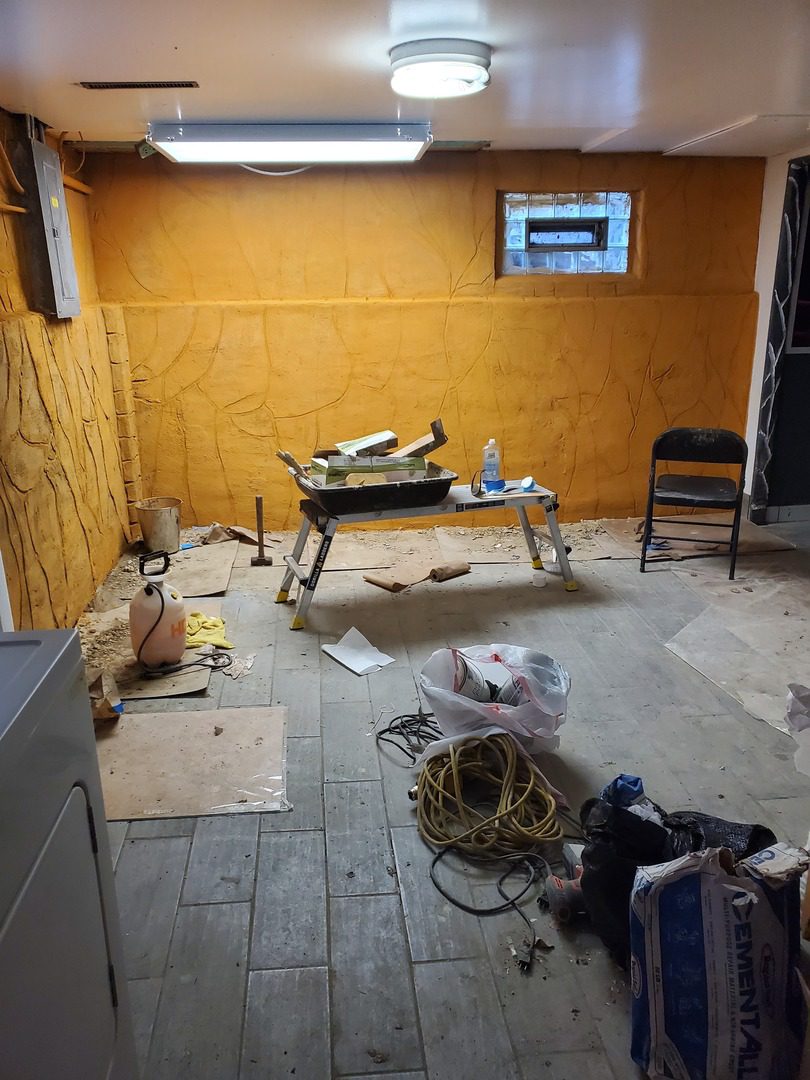 Stenciled Concrete Overlay Wall Transformation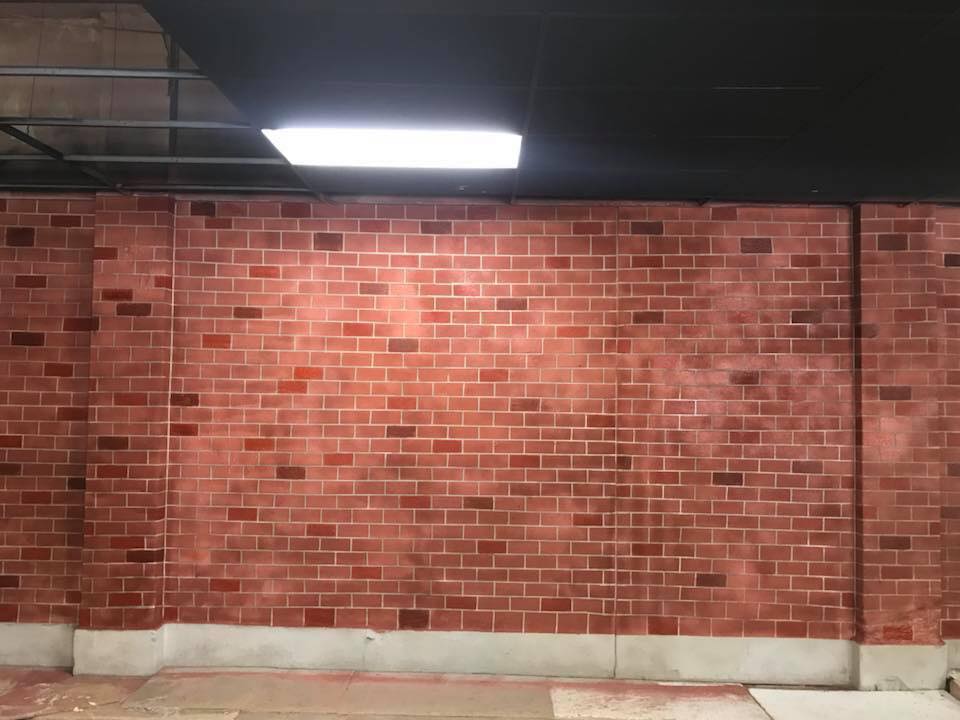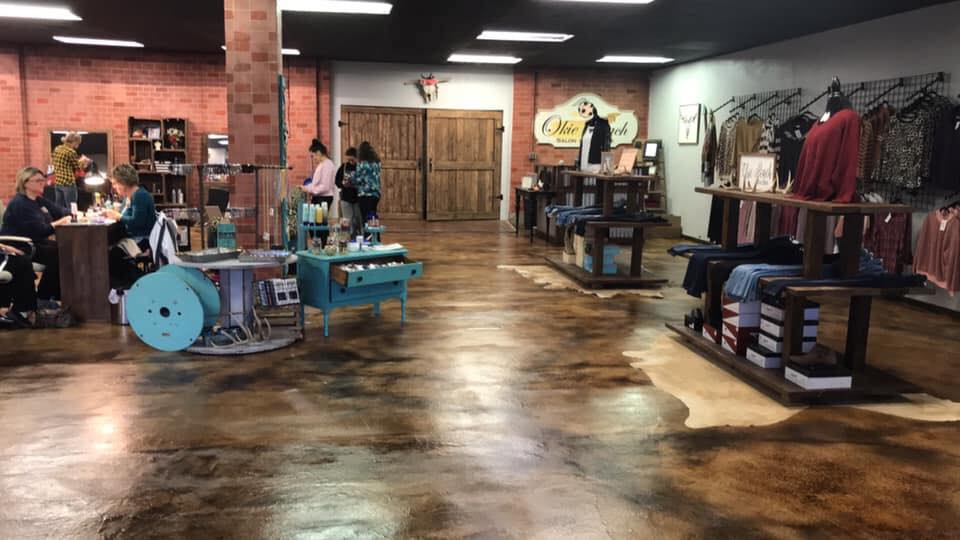 Stenciled Concrete Overlay: A Beautiful Bathroom Wall Upgrade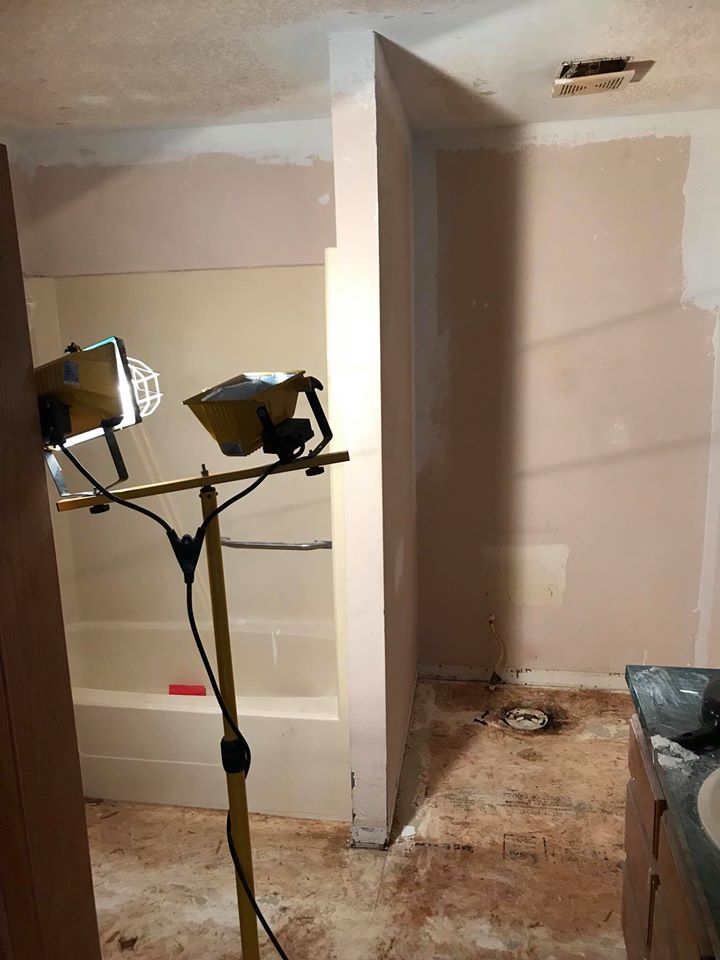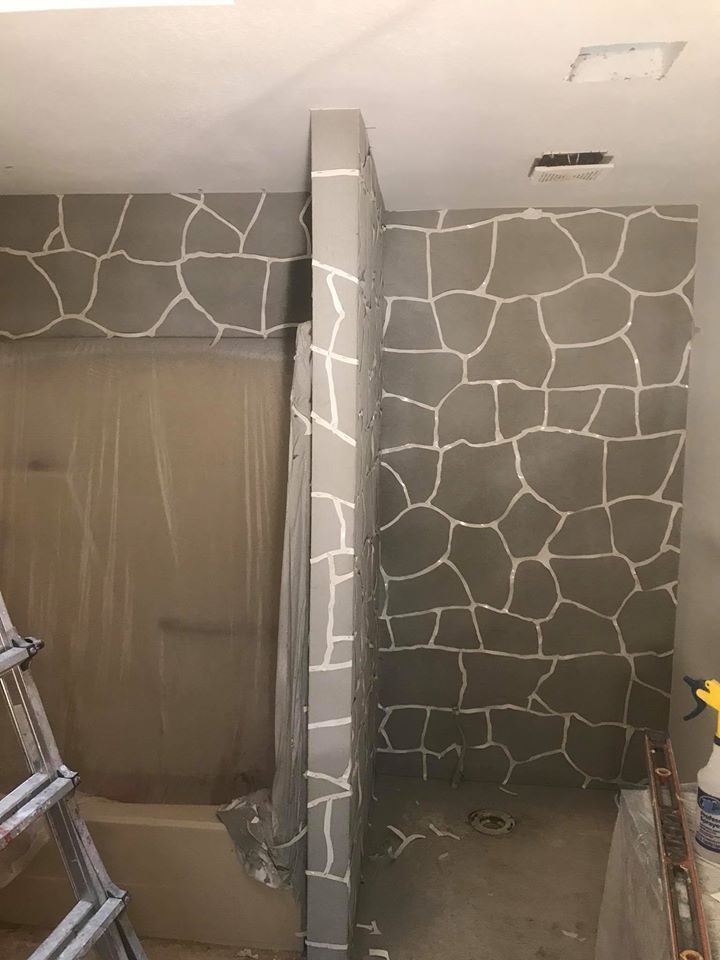 Creating a Celestial Concrete Mural by Vogelsong
This DIY project transformed a blank wall into a beautiful celestial mural, complete with a globe and moon. The project took approximately 30 hours to complete and covered a total of 28 square feet.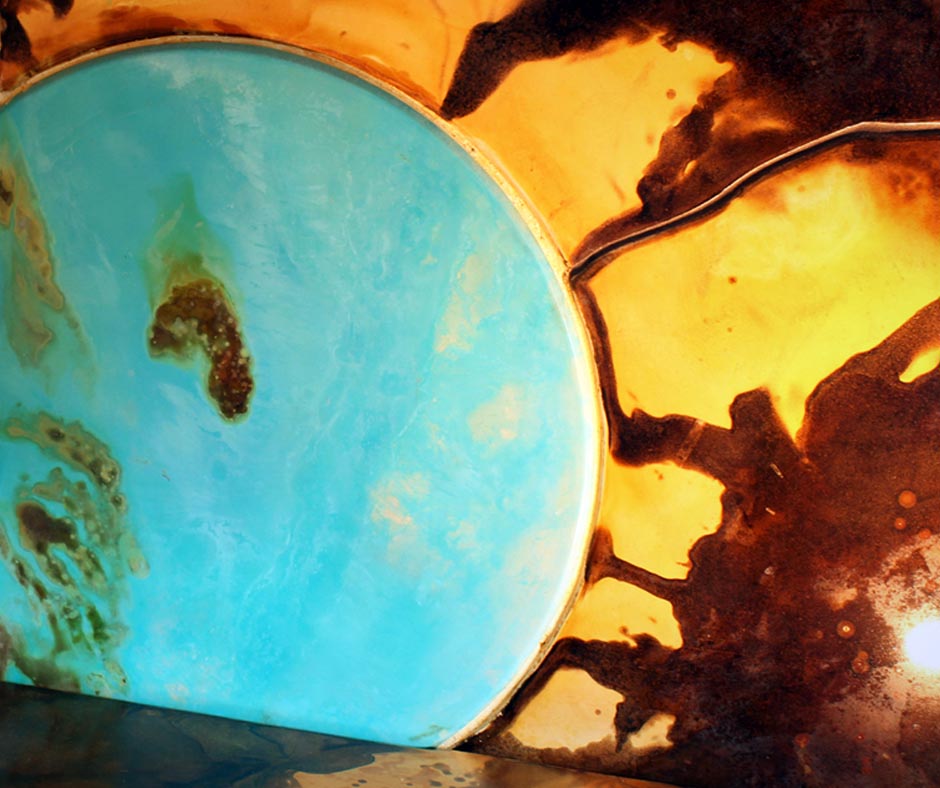 To create the mural, Vogelsong used a mix of white Portland cement, sand, and perlite. They poured and vibrated the tiles together to form the arch shape, while the earth and moon were cast separately using a bass drum head and a CNC-machined foam form.
The tiles were then stained with Direct Colors' Coffee Brown, Malayan Buff, and Azure Blue acid stains. To add variation to the earth portion, the artist sprinkled salt and sand on the concrete before applying the Azure Blue stain. They also added small iron dust grindings to the main field of the mural after the stain was applied.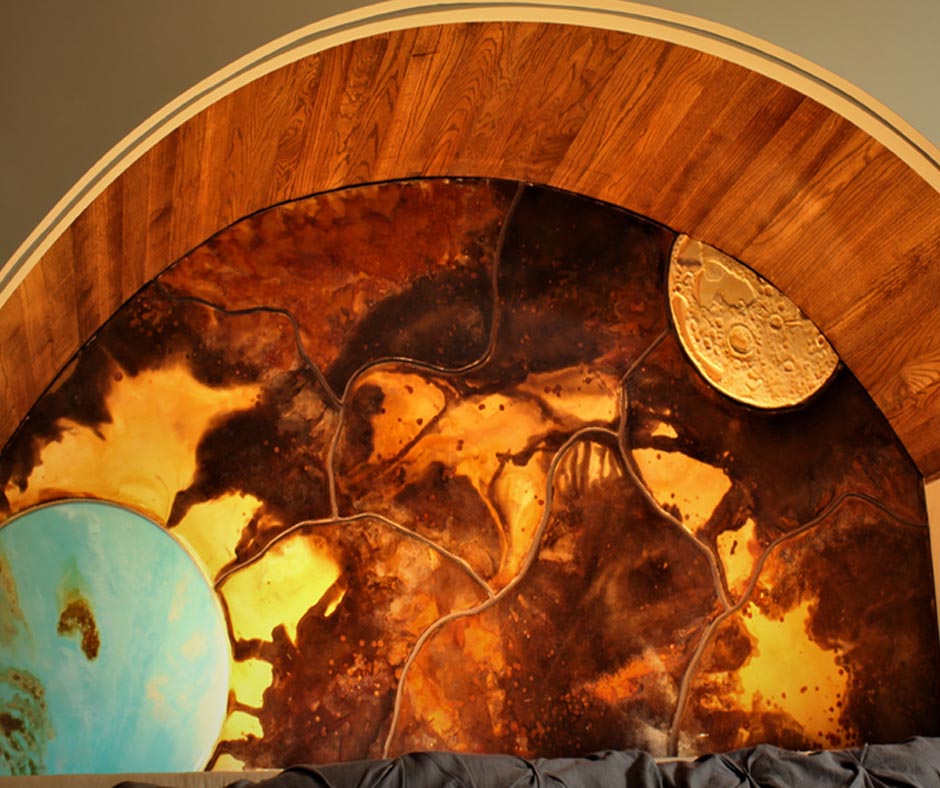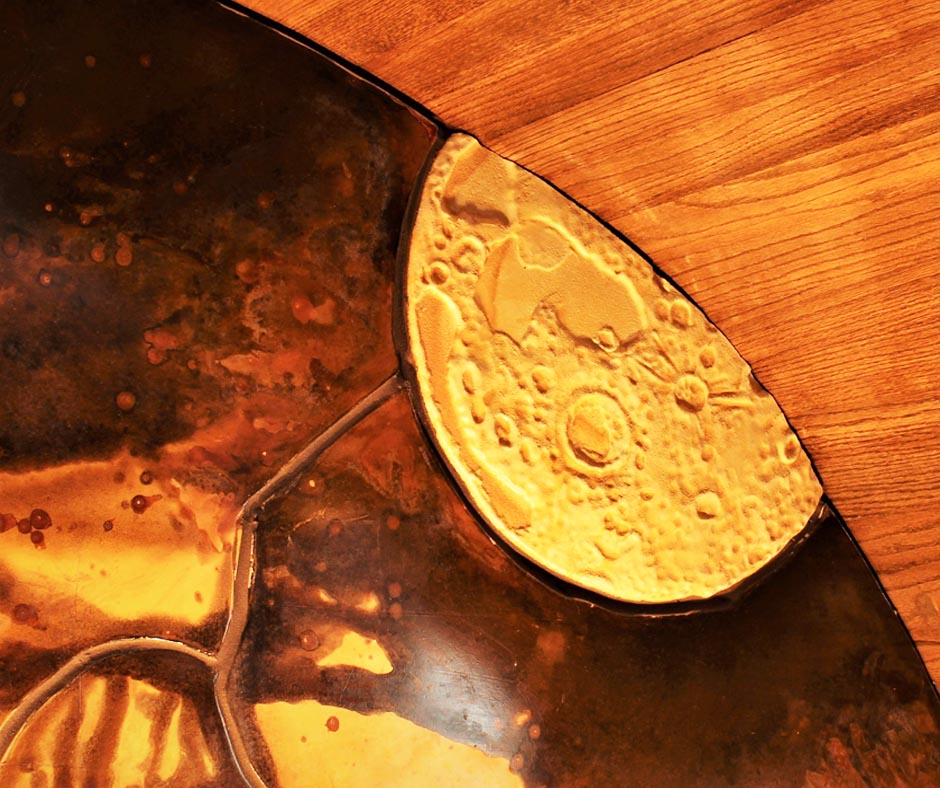 After staining, the tiles were polished to a gloss finish and installed using traditional thinset. The artist recommends letting the tiles cure properly to avoid warping, and suggests experimenting with perlite in other objects before attempting tiles.
Overall, this project demonstrates the versatility of concrete and the transformative power of acid stains.
Stunning Concrete Shower Wall Transformation with DecoGel Acid Stain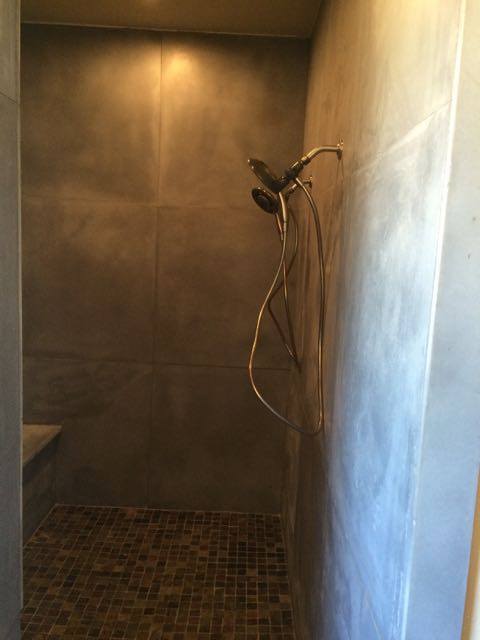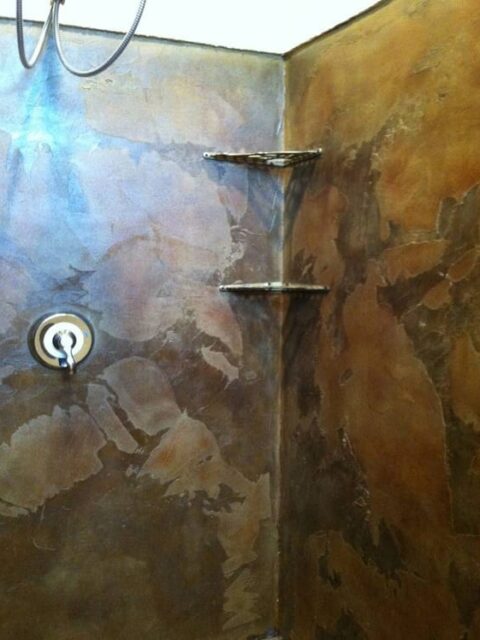 Transform Your Wall with a Faux Stone Concrete Overlay Design
If you're looking to add some character and texture to your walls, a faux stone concrete overlay might be the perfect solution. With a stencil and some concrete overlay, you can easily create the look of natural stone without the cost or weight of real stone.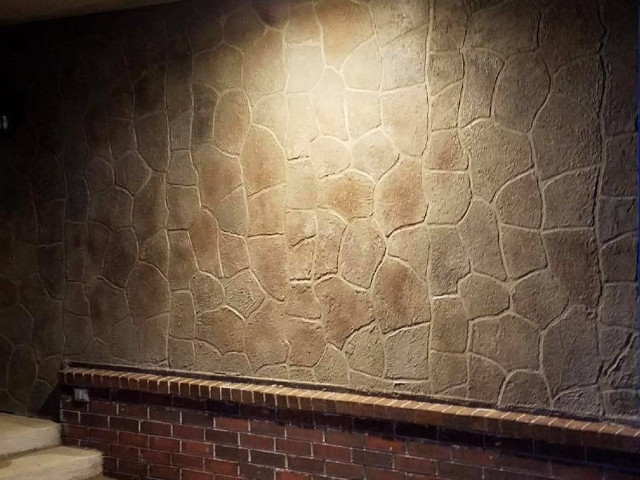 This project is relatively easy to complete, even for a beginner. All you need is a stencil, concrete overlay, and some basic tools. Simply apply the overlay to your wall using the stencil as a guide, and then finish with a sealant to protect the surface.
With a little bit of time and effort, you can transform your plain walls into a stunning, natural-looking feature. And the best part? The concrete overlay is durable and long-lasting, so you can enjoy your new faux stone wall for years to come.