Stained Concrete Wall Ideas
Never underestimate the impact that a concrete retaining wall has on the overall look of your home!
It's true. A stained concrete wall completes your backyard retreat or serves as the finishing touch on the front of your house.
We hope these customer photos will spark creativity for your next concrete wall stain project! From concrete fountains to indoor concrete shower walls, discover what's possible with Direct Colors.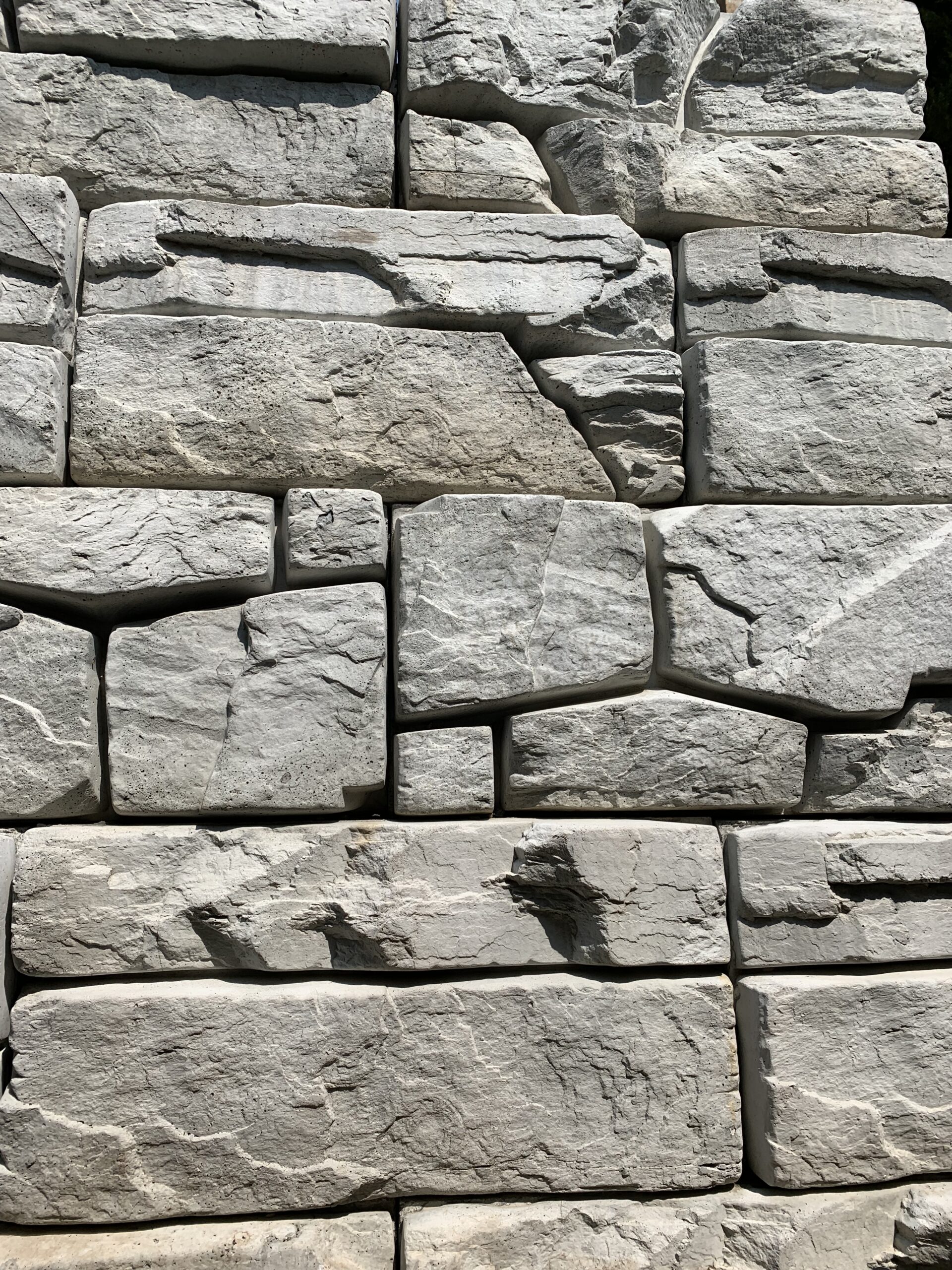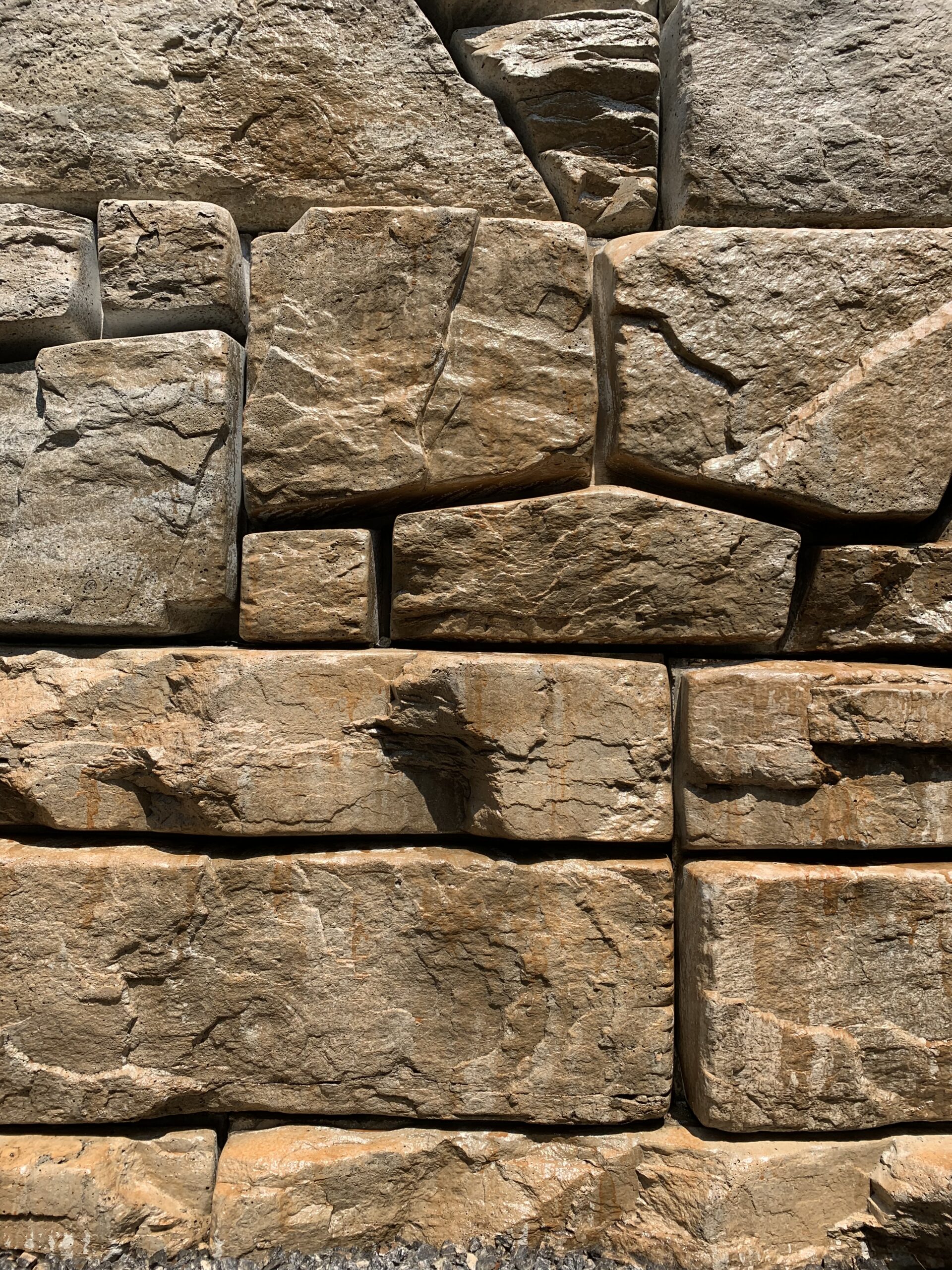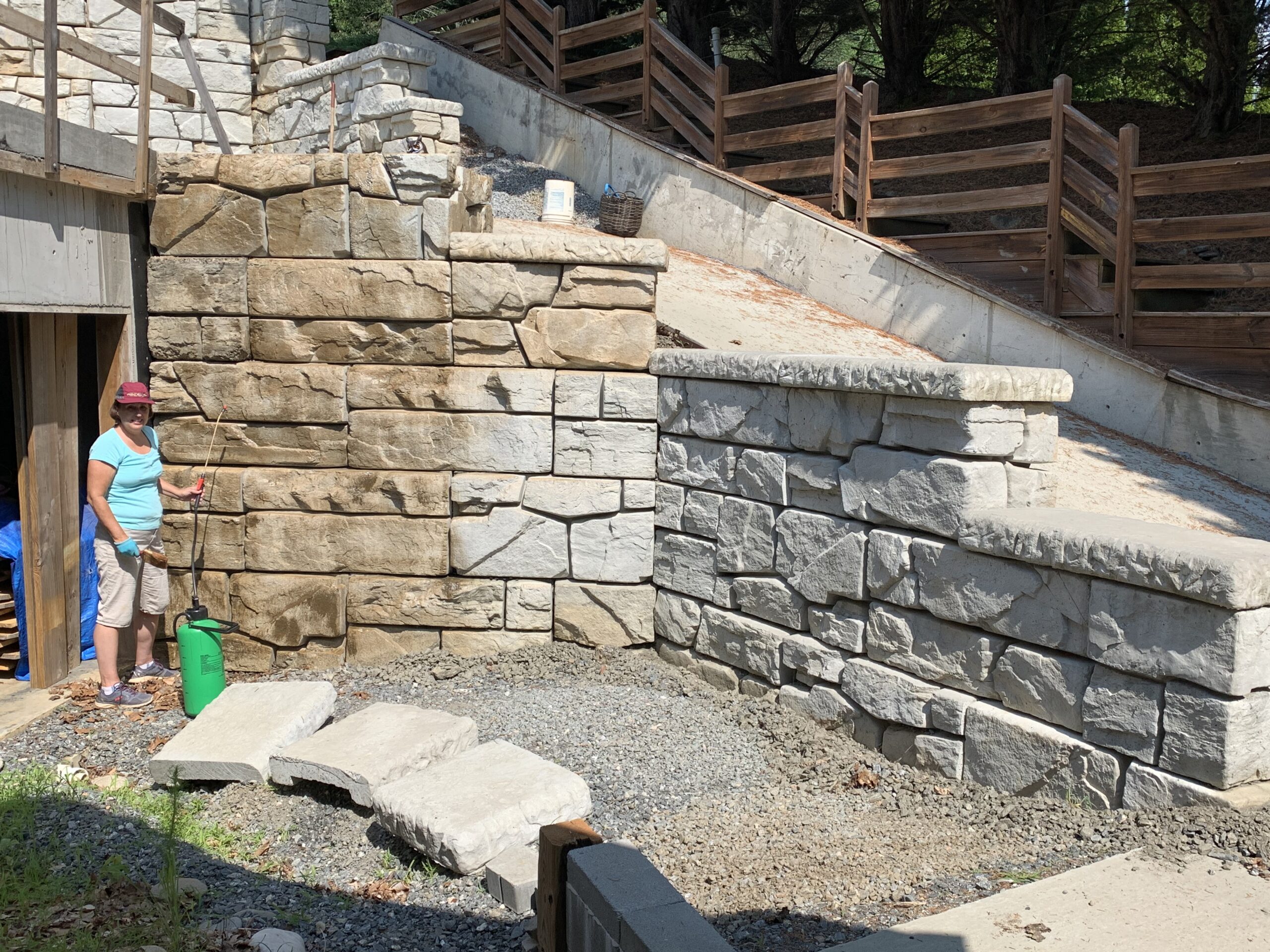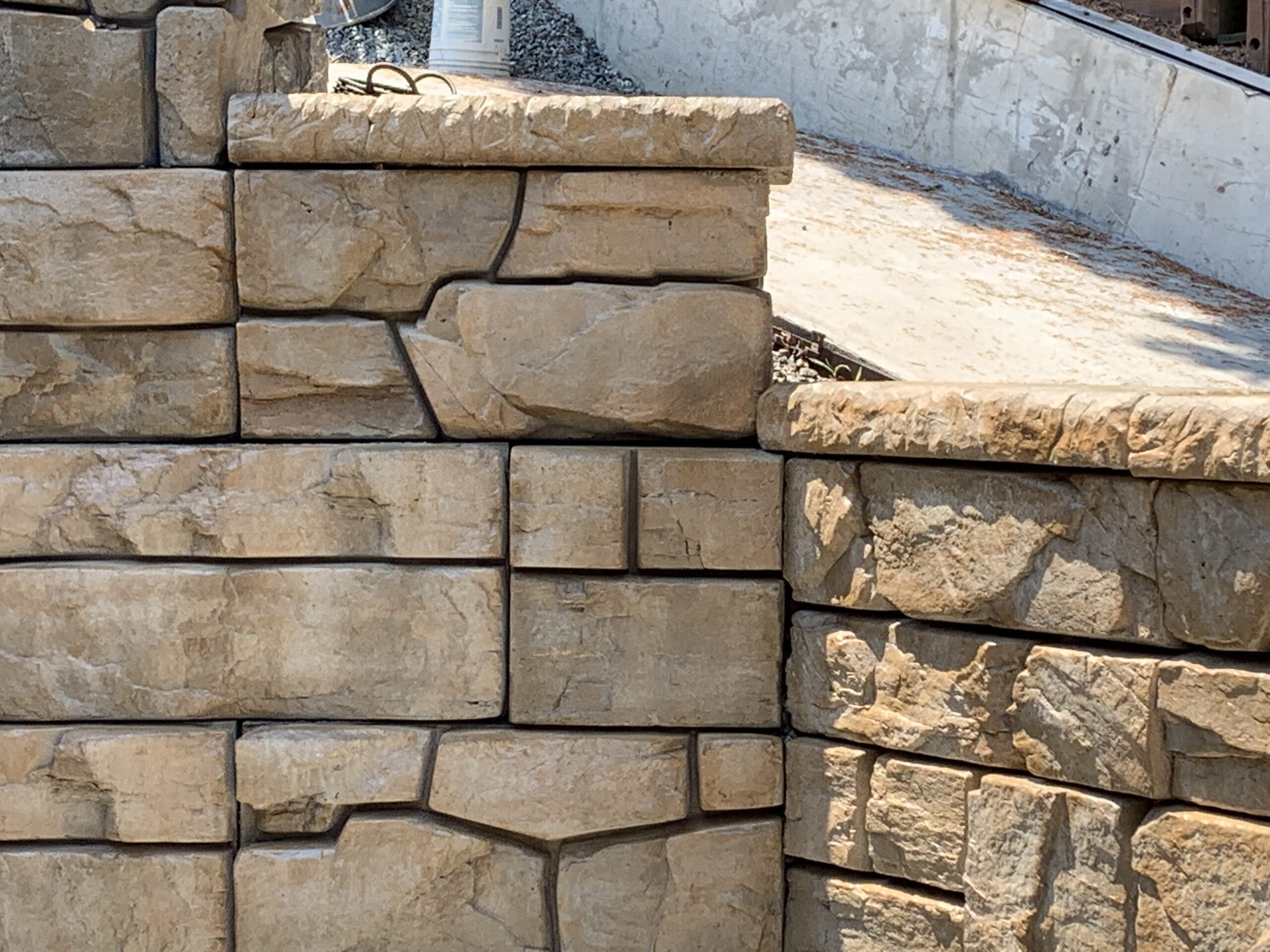 Project Completed In: 7 day(s)
Estimate of Square Footage: 1000 sq. ft.
Project Description:
We have several large retaining walls construct with Verti-block. The grey concrete color was bland and soul sucking. I have wanted to stain the block from the start but was intimidated by the scope of the project. I was so excited to come across your EasyTint product. Stain and sealer in one!! It was what I needed to take the leap and I'm so excited I did.
Personal Tips:
Any one can do it!
Use a good sprayer and wait for a calm day.
Less is more. Drips ( vertical surface) are your enemy. You can always come back and add more color to some areas.
Even the satin finish has some sheen to it.
Direct Colors Products Used:
EasyTint Cafe Royale
Acrylic Satin Sealer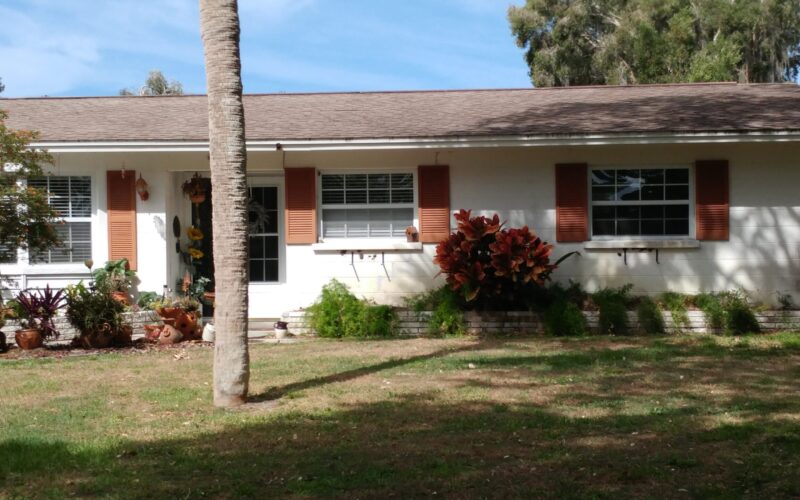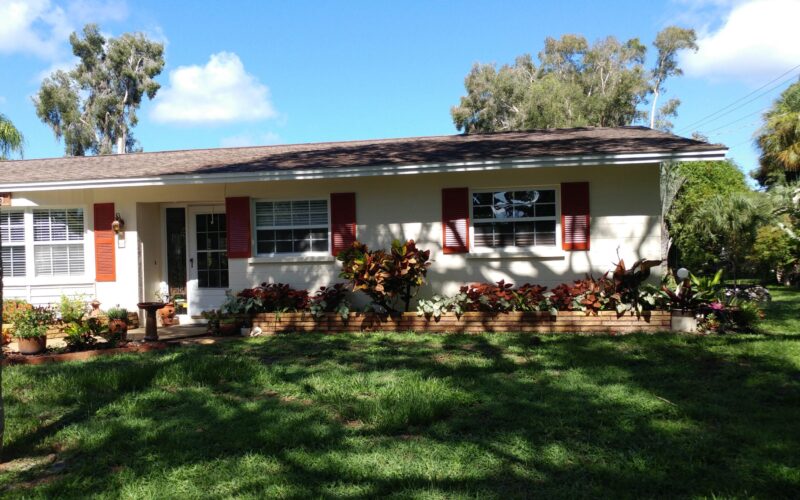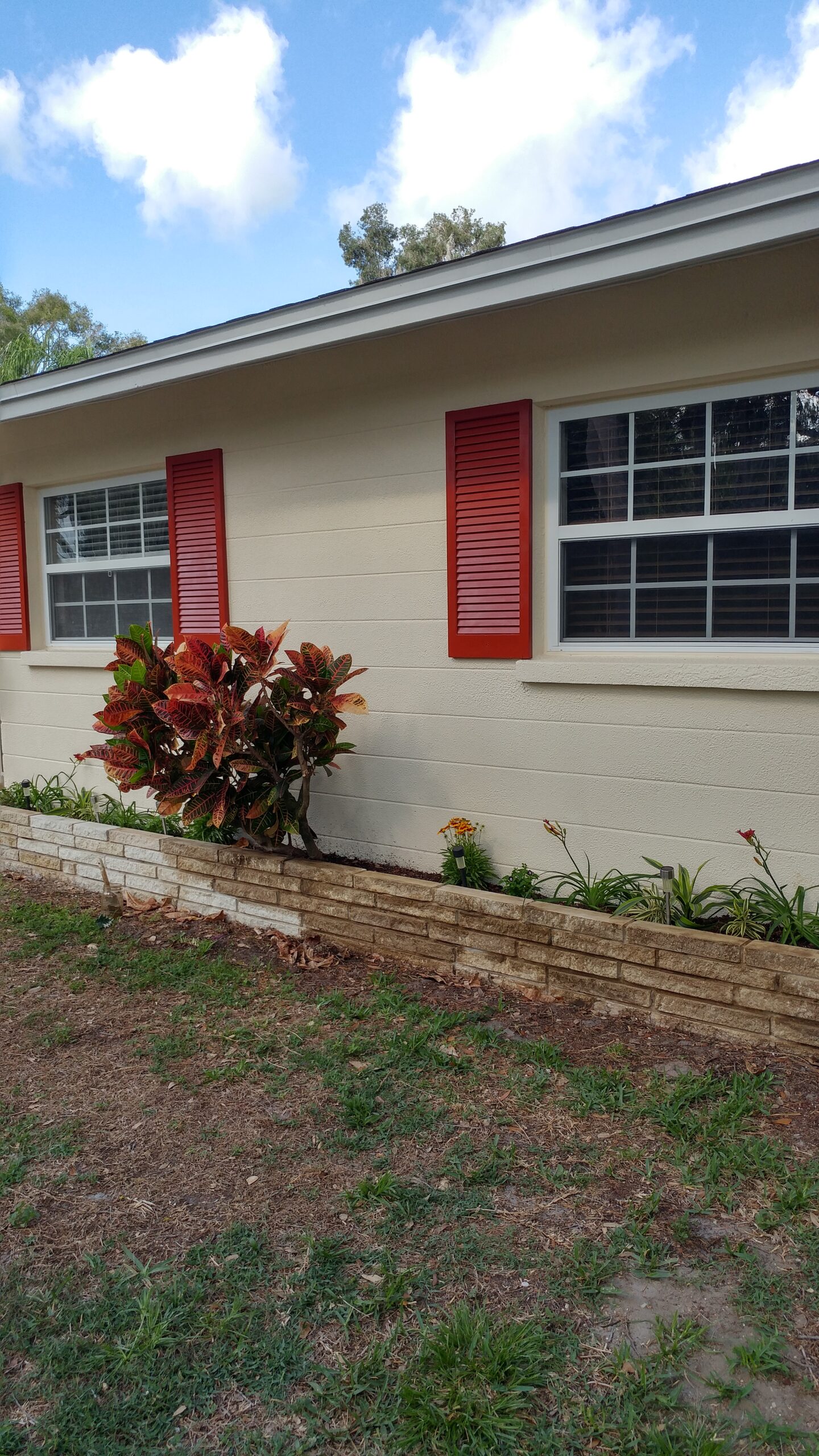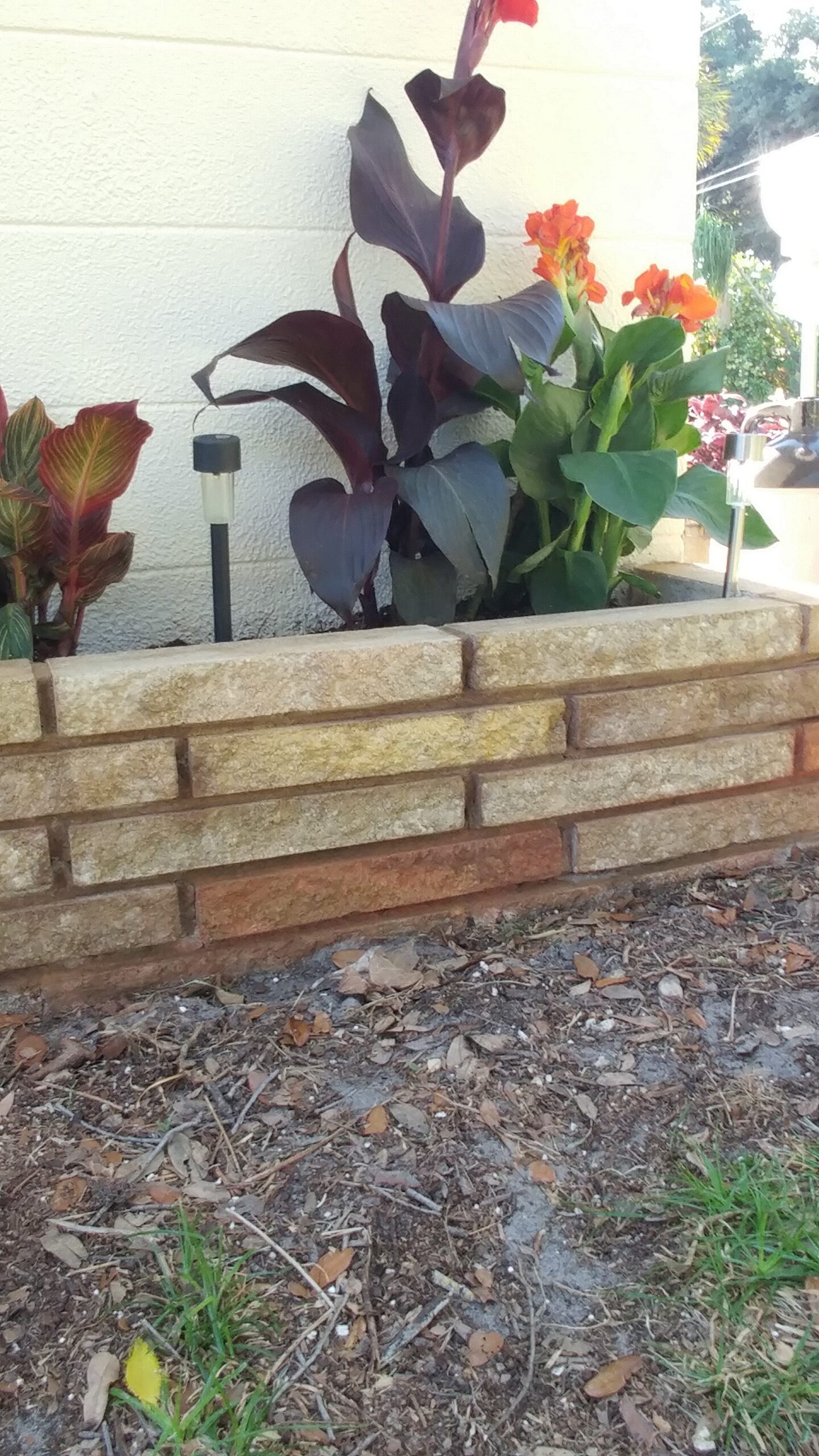 Project Completed In: 3 day(s)
Estimate of Square Footage: 12 sq. ft.
Project Description:
Had a very ugly dirty white retaining wall that I hid for years with ferns. Decided to stain it earthy colors.
Personal Tips:
Start with the lighter colors and build up to the darkest shades. Don't be afraid to blend the colors.
Direct Colors Products Used:
Vibrance Dye Driftwood, Tweed, Mojave Dunes & Wheat
Acrylic Satin Sealer
Other Products Used:
Acetone
DecoGel Stamped Concrete Wall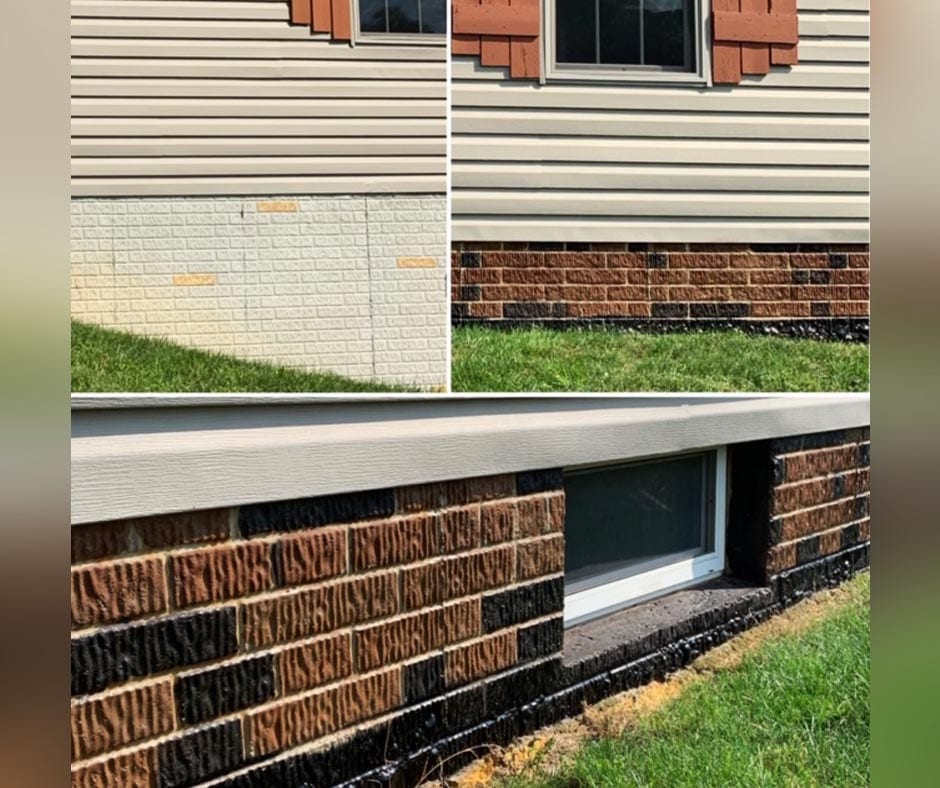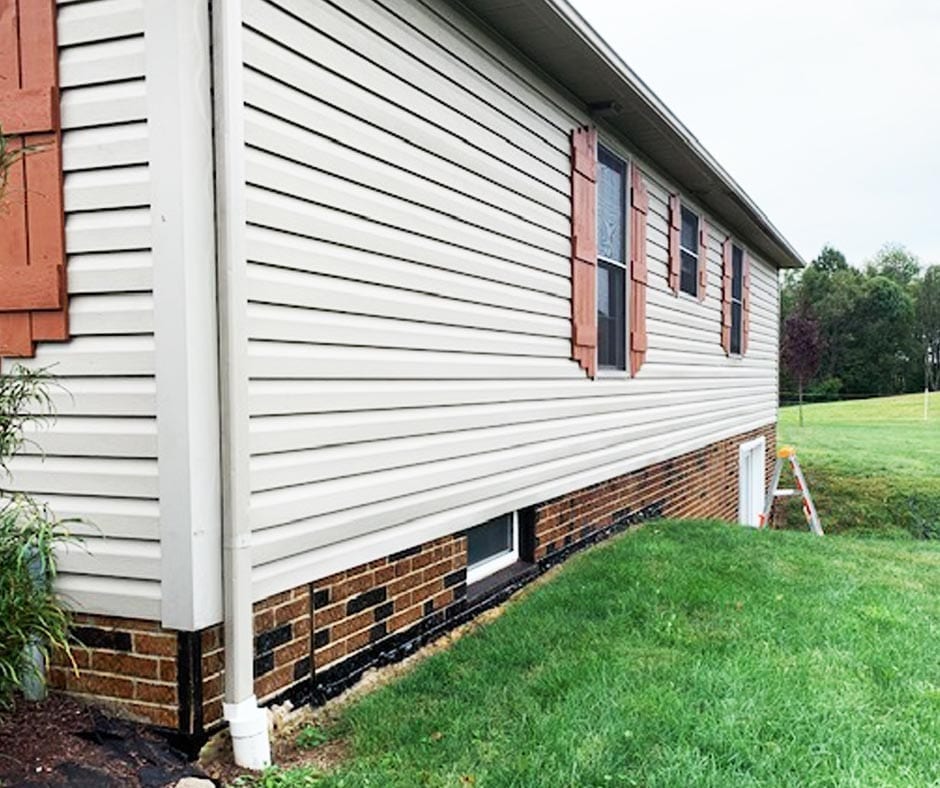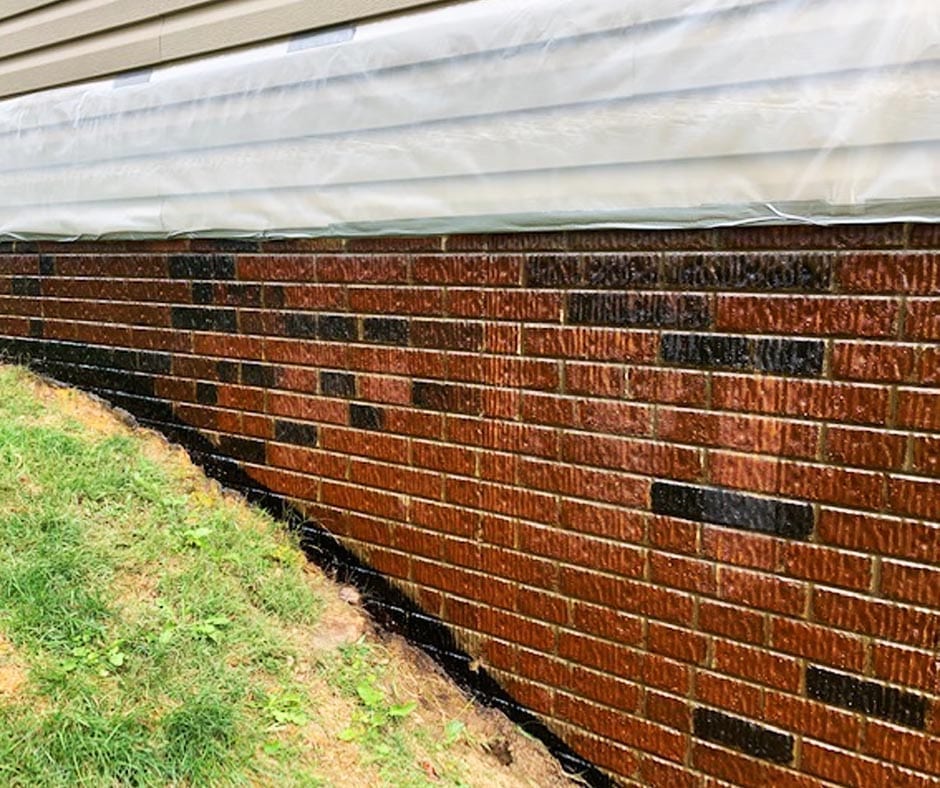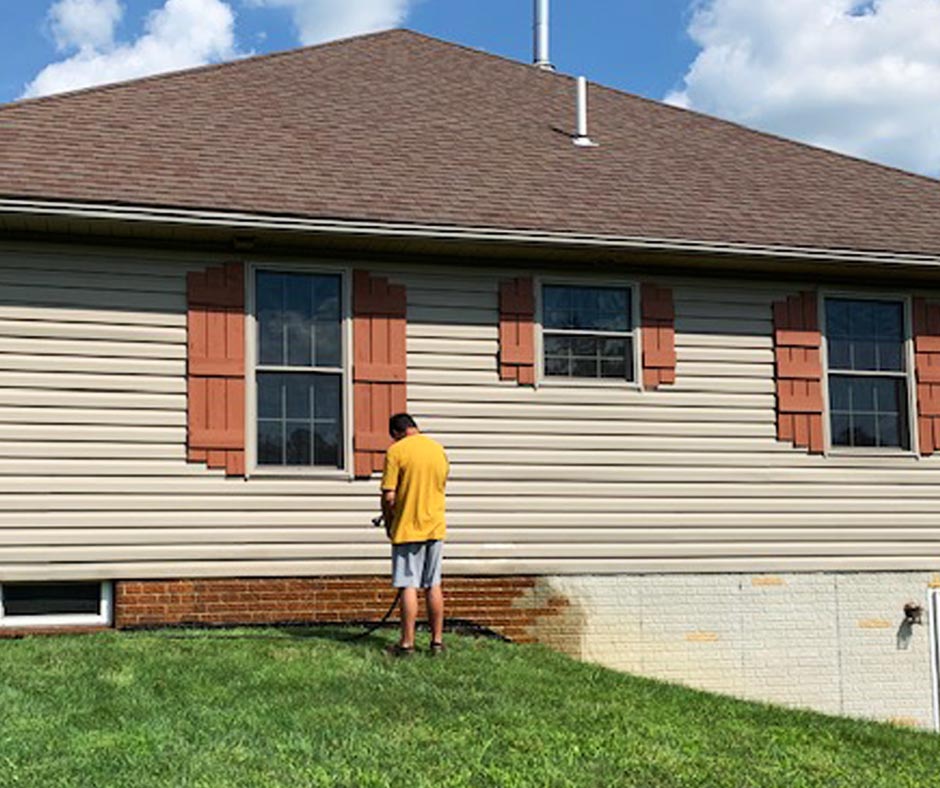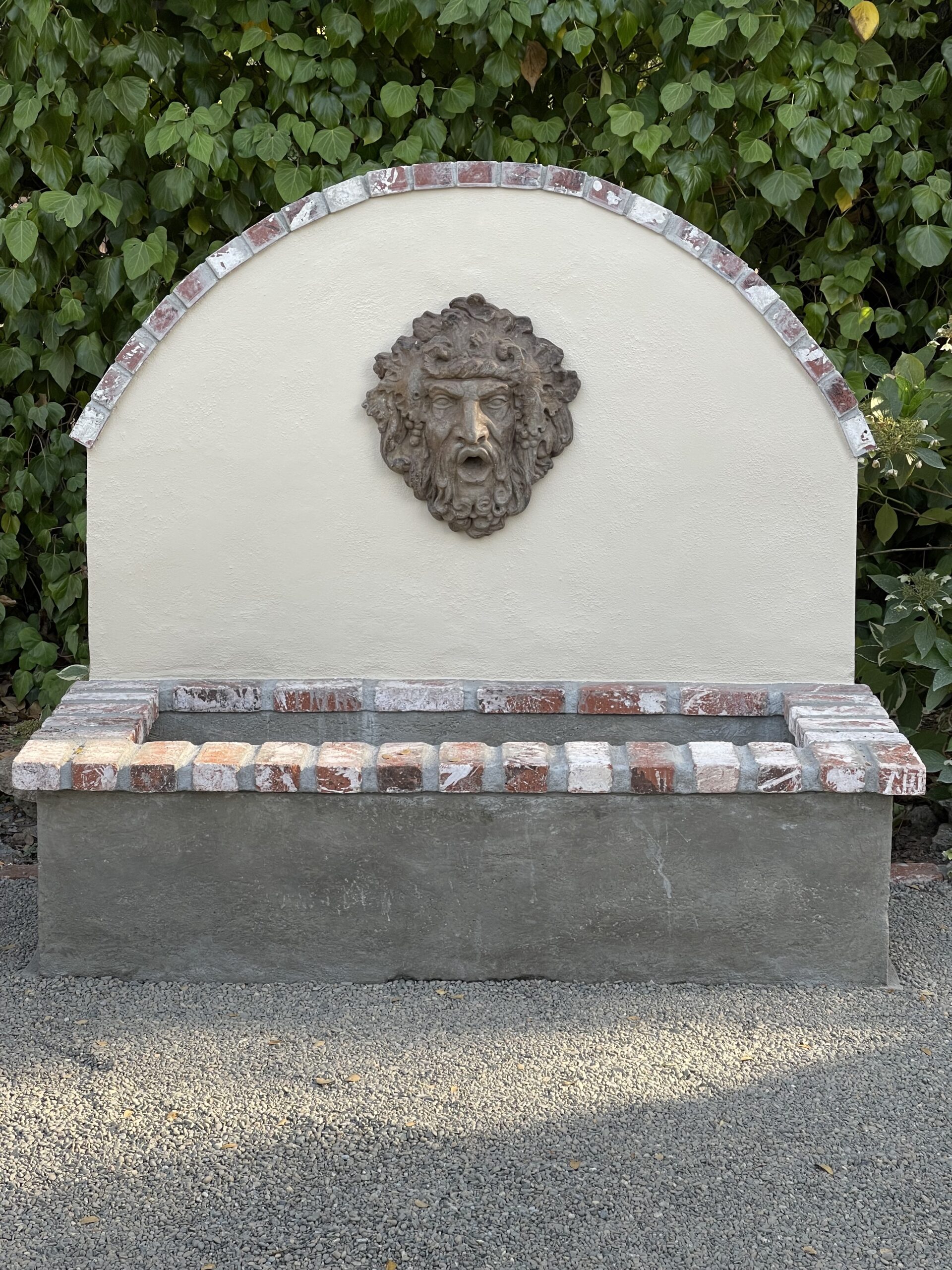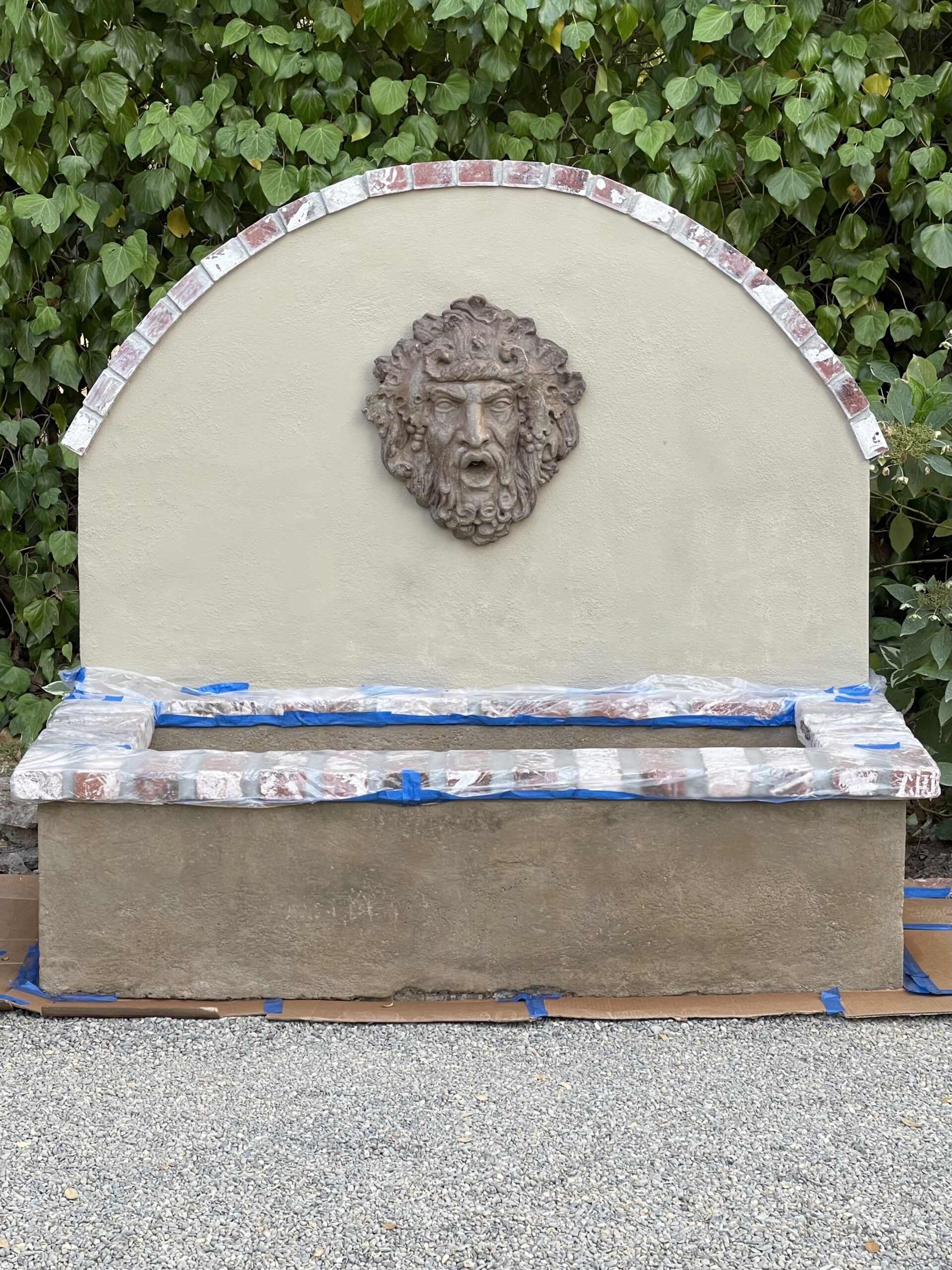 Project Completed In: 3 day(s)
Estimate of Square Footage: 80 sq. ft.
Project Description:
I created a cast concrete basin for a wall fountain in my backyard. I then stained the concrete to match the face that I already owned. Using the free design consolation was really helpful in choosing the correct stain color to match, and which sealants to use.
Personal Tips:
One tip is to make sure to properly mask off any areas you don't want stained. Another tip is to contact Direct Colors with any questions you have. The final stain color is exactly what I wanted and the customer service team really helped choosing the perfect match.
Direct Colors Products Used:
Antiquing Stain (Cumin), Acrylic Solvent Based Exterior Sealer (Satin), and Penetrating Sealer
Other Products Used:
Water and baking soda to clean concrete; spray bottle, foam brushes, and nap roller.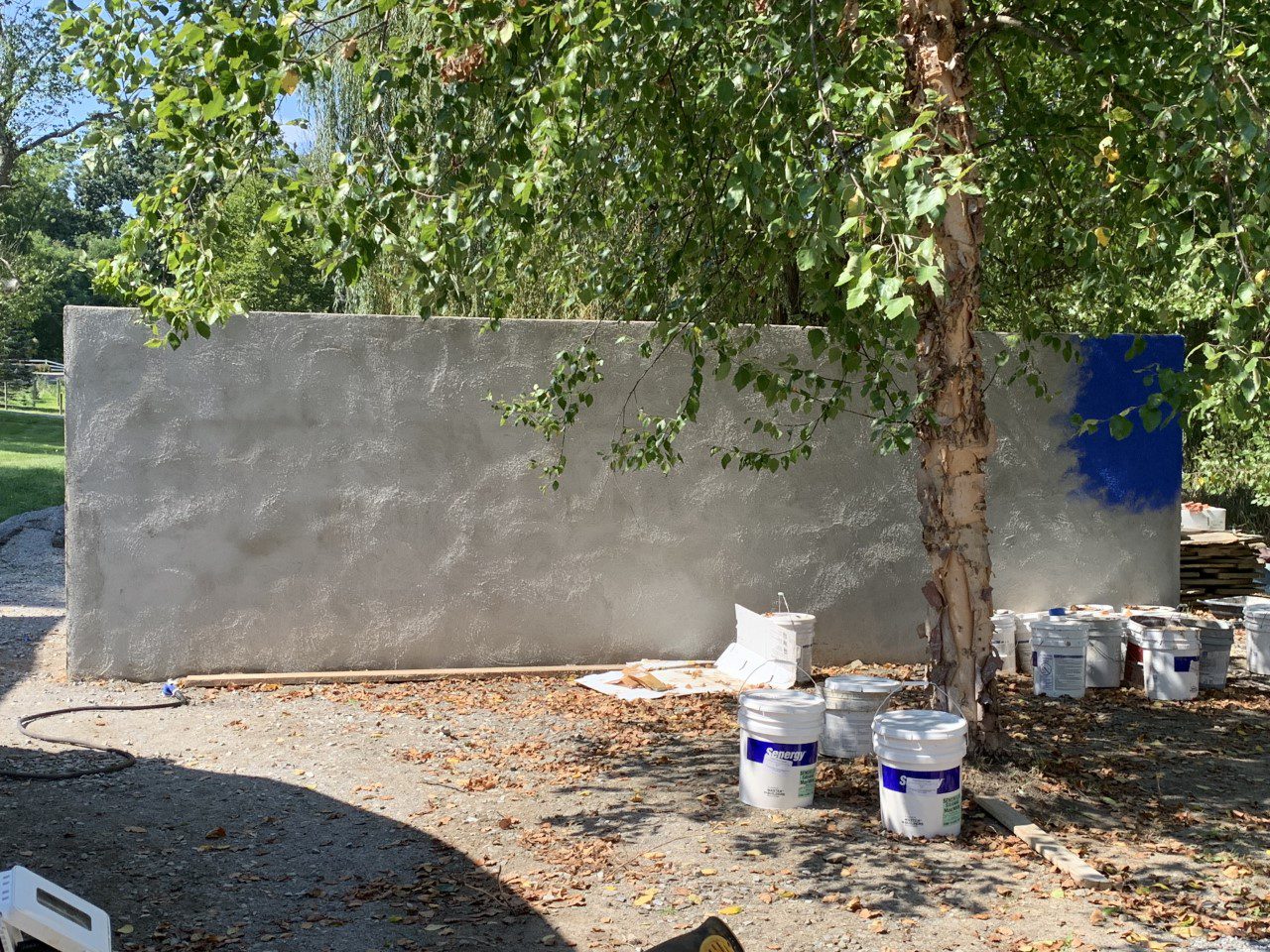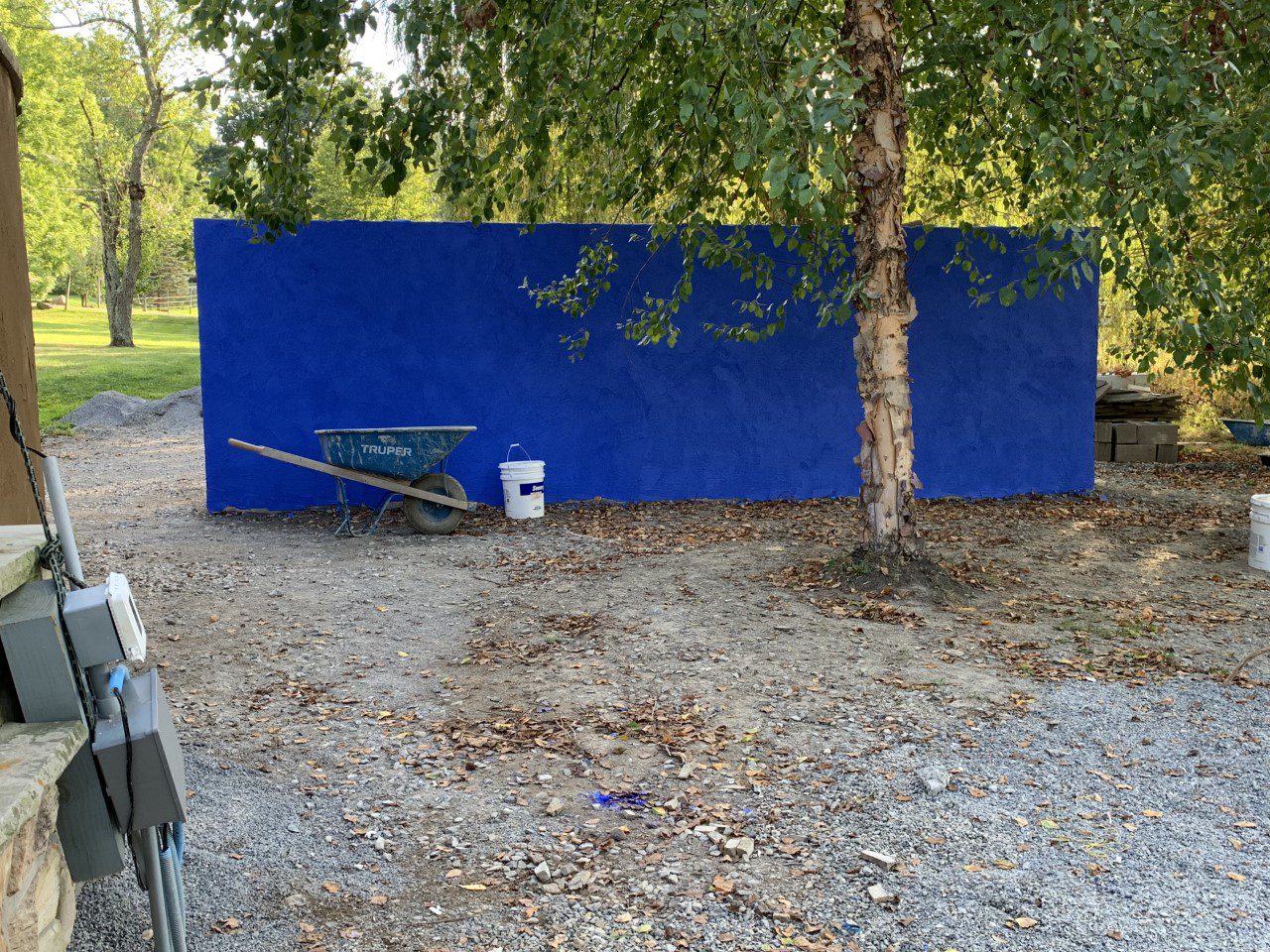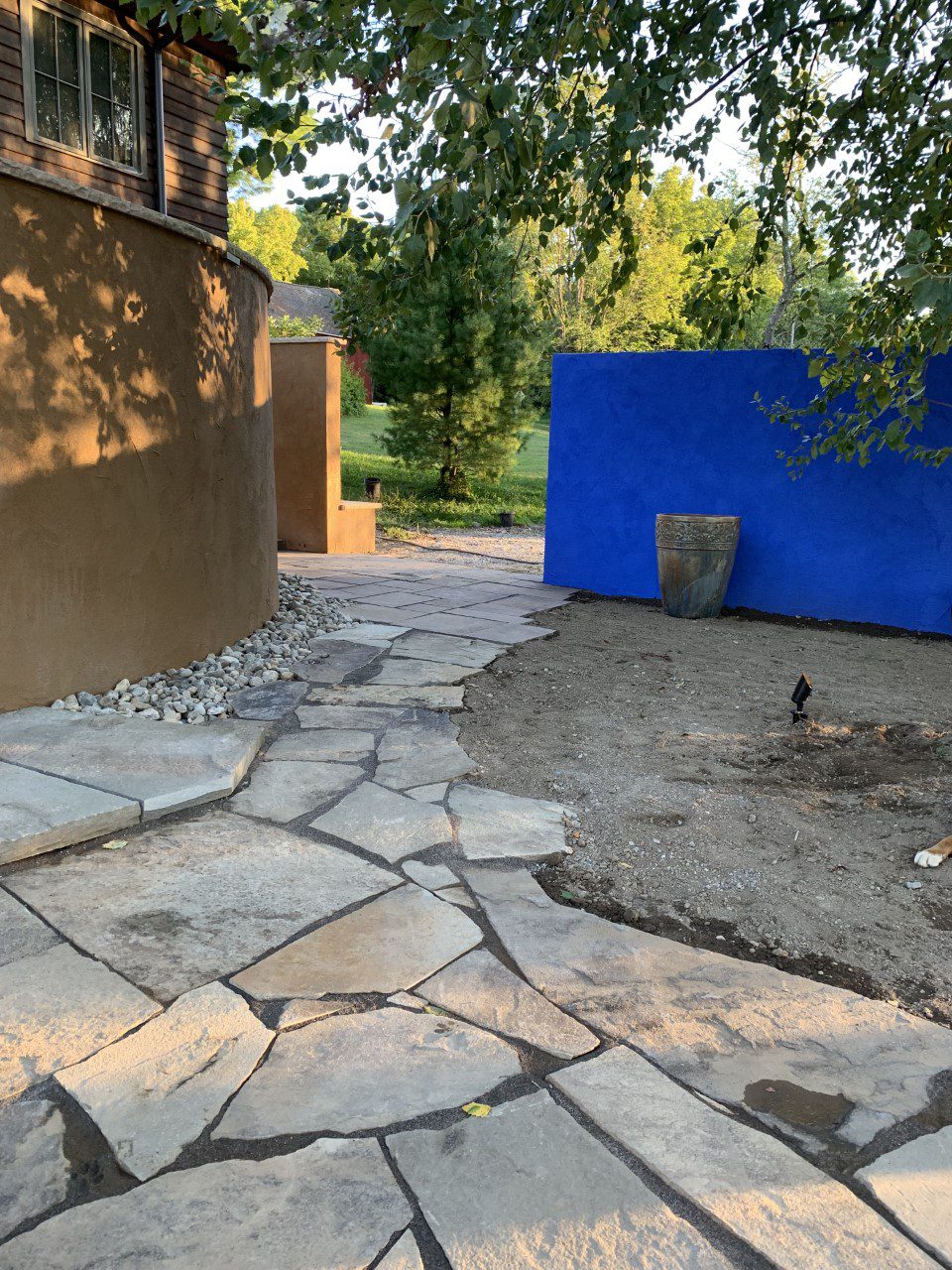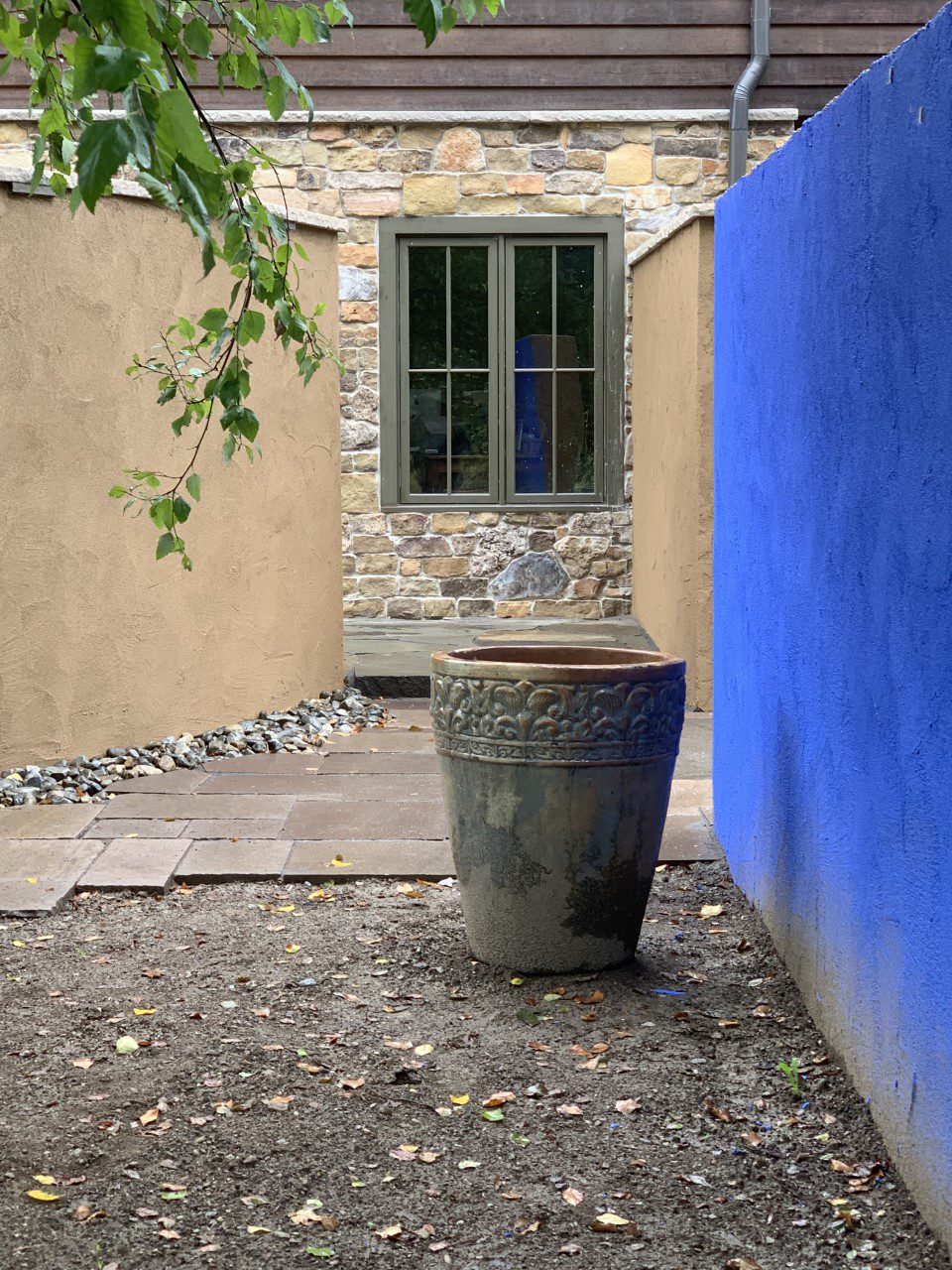 Project Completed In: 1 day(s)
Estimate of Square Footage: 120 sq. ft.
Project Description:
Masonry walls were built to separate a new exterior entertainment area from the public street bordering the front of the property. The interior side of one wall was covered with blue stucco in the spirit of the Mexican architect Luis Barragan, who distinguished large areas of masonry walls with bright colors. The blue is confined to the interior of one wall where the color sparks interest in one corner of the area without overpowering the flow of the design.
Direct Colors Products Used:
Pigment 202
Other Products Used:
Three pounds of pigment 202 were mixed with a 70 pound bucket of Senergy white stucco.
Concrete Overlay Stenciled Wall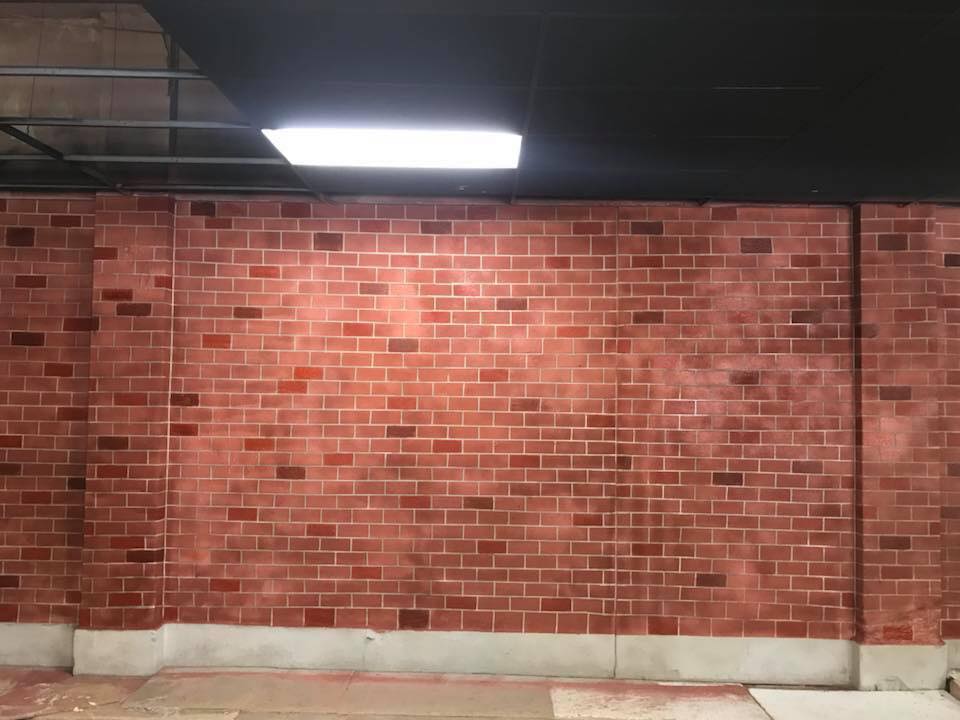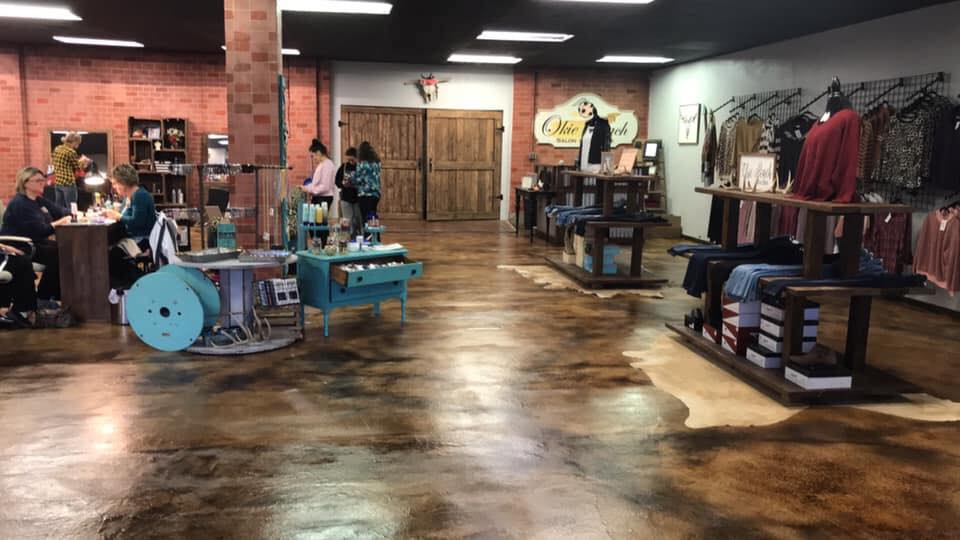 Vogelsong Celestial Mural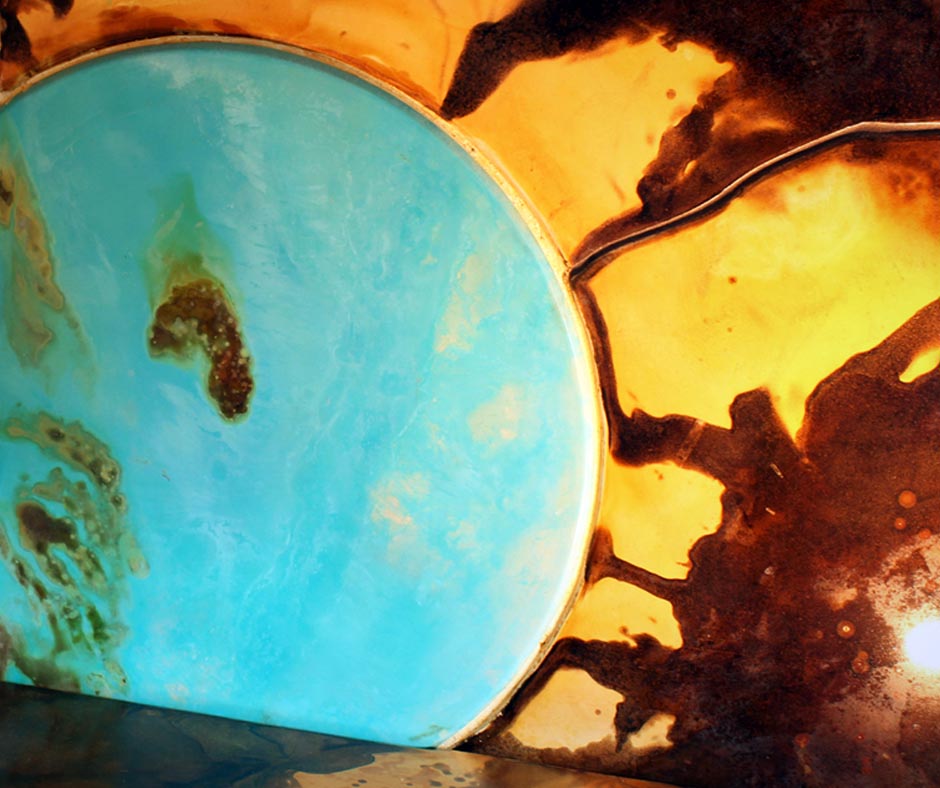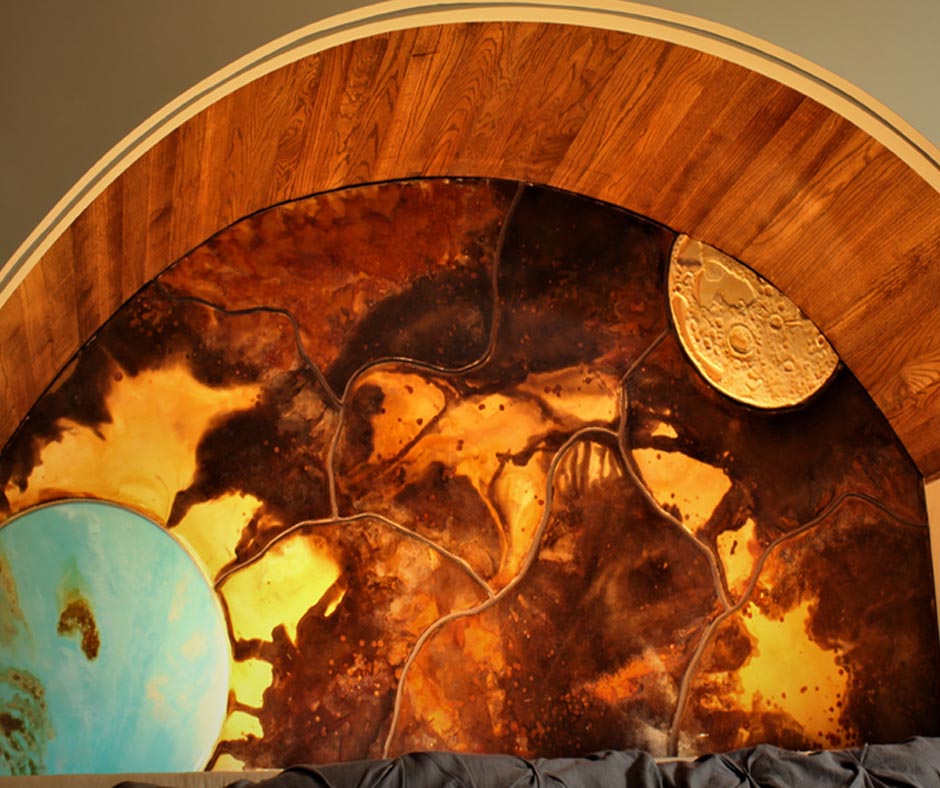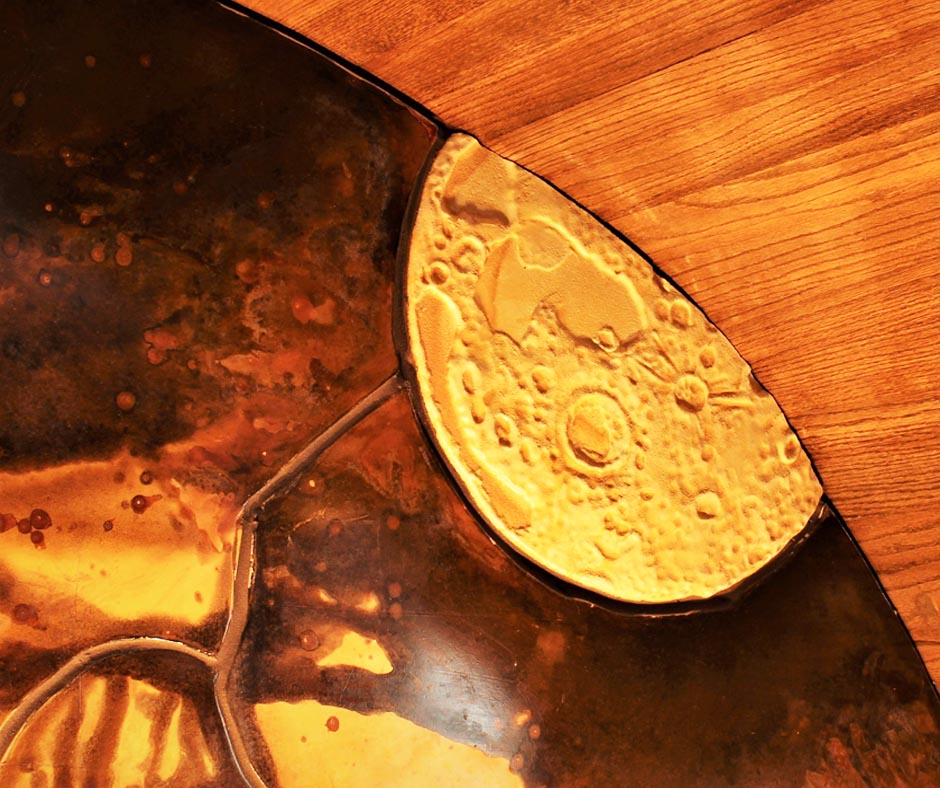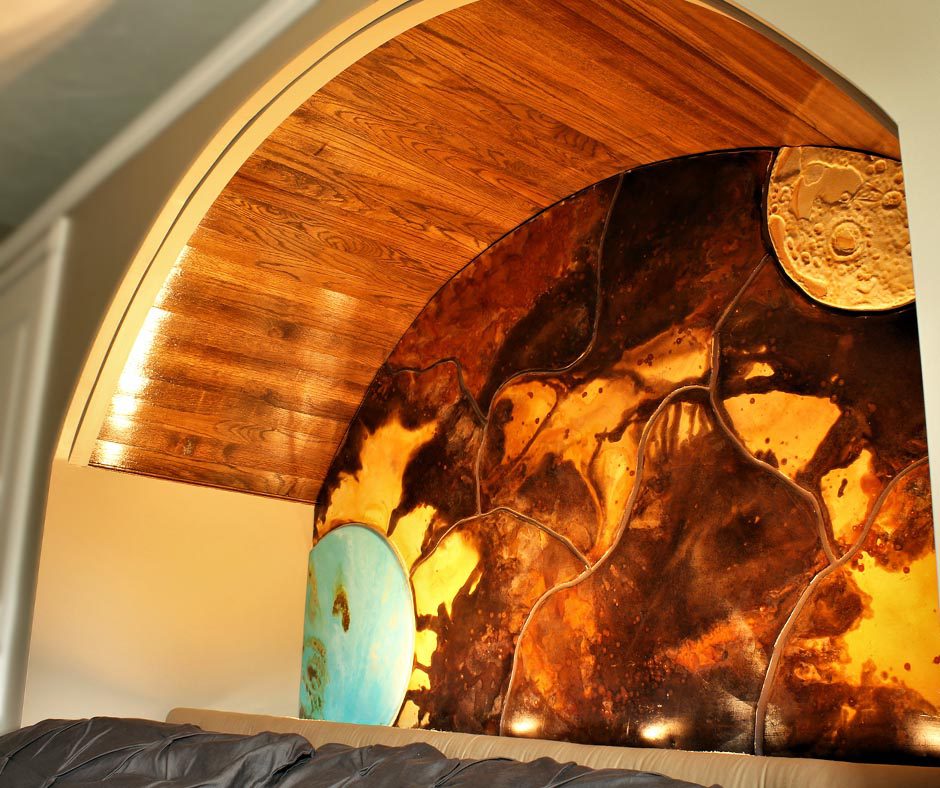 This concrete celestial mural is approximately 28 square feet and took about 30 hours to complete.  It is a mix design that includes white Portland cement, sand, and perlite.  the tiles were poured and vibrated together in a form to fit the radius of the arch while the Earth and Moon were cast separately.  The Earth was actually cast in a bass drum head from a drumset (it was then cut on a tile saw to fit the corner).  The Moon form was carved on a CNC machine in foam.  Total carving time for the moon form was ten hours.  The tiles were polished to a gloss finish after staining.

 

 

    The hardest part was Templating the arch opening to create the form.  Bad words were used. 

    The Direct Colors acid stains used were Coffee Brown, Malayan Buff, and Azure Blue. 

 

     It has been my experience that Direct Colors stains work well with both grey and white Portland cement depending on the look desired.  In this case white cement was used to get the swirled celestial effect to pop.  I prefer to mix and dilute the acid stains AFTER I have used the acid stain at full strength.  It has also been my experience that the stains themselves are very consistent, but there is no way to control a chemical reaction with concrete and it's just better to let nature take it's course.   

     The color differences in the Earth part of the mural were achieved by using salt and sand sprinkled on the concrete before the Azure Blue is applied.  It's hard to lay off sometimes because you want deep, rich colors, but concrete is just a slow revealing material.  You have to let the acid do it's thing, the colors will come. 

     The main field of the mural with Coffee Brown and Malayan Buff had very small iron dust/grindings sprinkled on randomly after the stain was applied. 

 

Perlite was used in the mix to make the tiles lighter weight and traditional thinset was used to place the tiles.  The tiles are about a half inch thick.  It's very important to let the tiles cure properly or they will warp. It is important to NOT over-vibrate the tiles as the perlite will rise out of the mix.  A gfrc mix could be used, but would still be a heavier tile (and heavy just becomes difficult in placing the tiles).  It's probably better to experiment with perlite in other objects BEFORE attempting tiles.  It's doable, but there is a learning curve.  Handpacked Perlite mixes can be really nice and sometimes superior to a vibrated mix. Depending on the application, vibration isn't always necessary or recommended.  The Moon is cast out of the perlite mix for lighter weight, but was NOT going to stay in place without the magical presence of duct tape. 
Acid Stained Concrete Shower Wall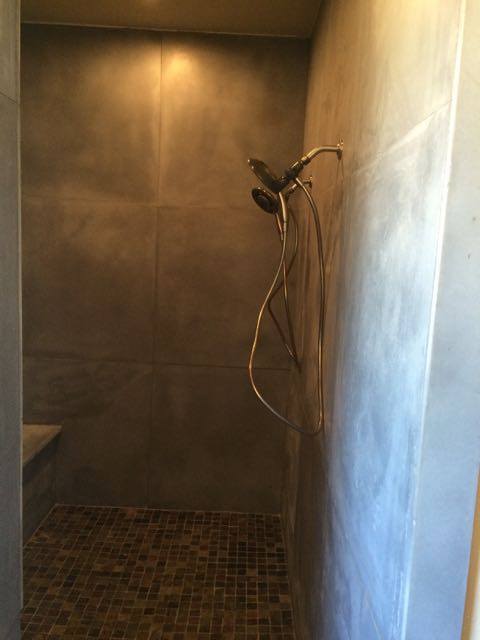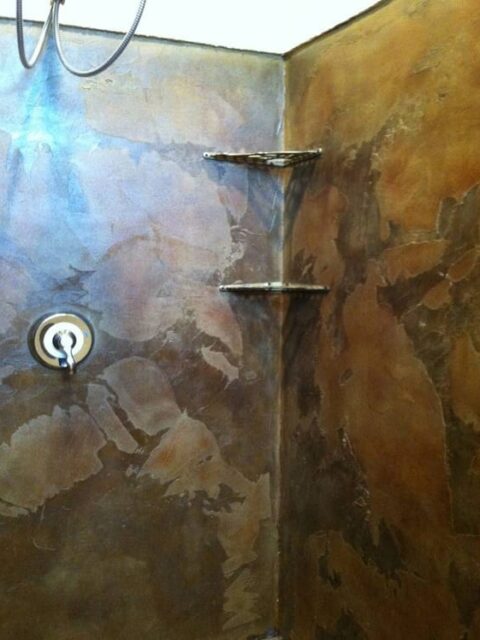 Concrete Overlay Wall Design