Stained Garage Concrete Floor Turned Man Cave
by Randy Boyer
November 2020 –  $250 Cash Winner
Acid Stained Concrete Garage Floor
Acid stained concrete floors are an inexpensive flooring option that give your garage floor character as well as color to create the perfect man cave.
Acid stains do not chip or peel off and can be customized to create interesting designs, color and gloss finish. Due to the transparency nature of these reactive stains,   they will not cover concrete imperfections. However,  color combinations and patterns can actually complement the original imperfections and make them an intricate part of the final design.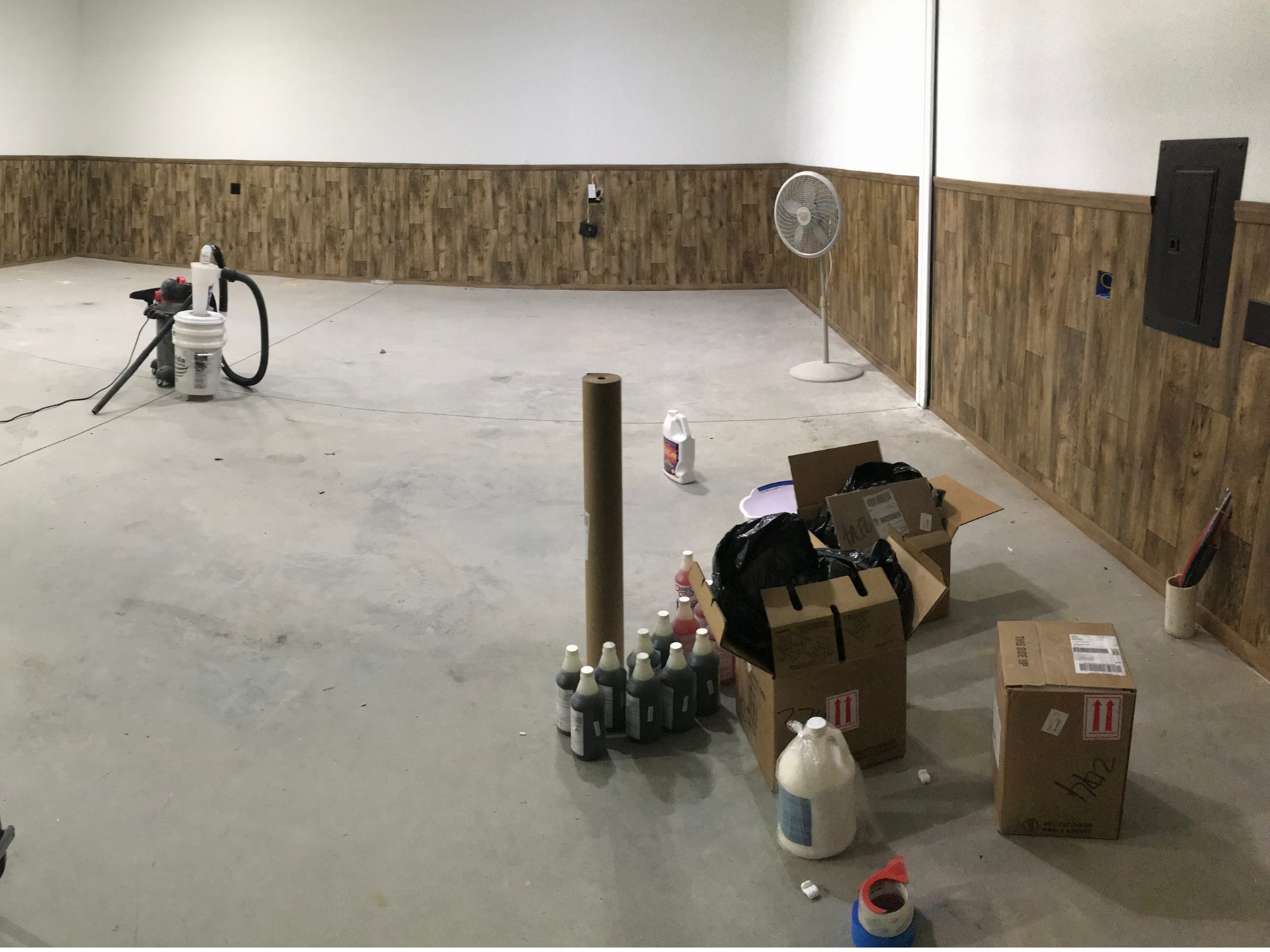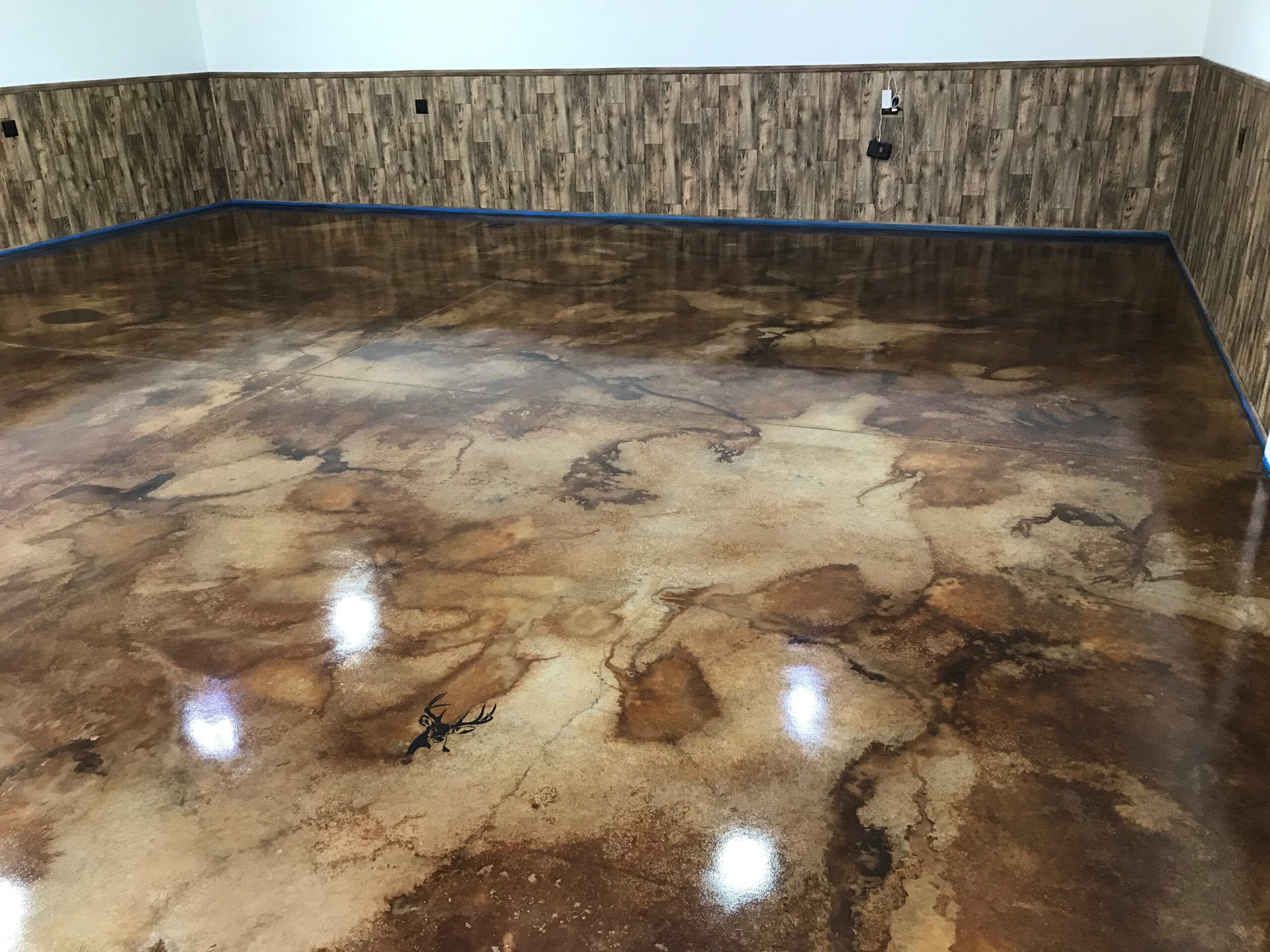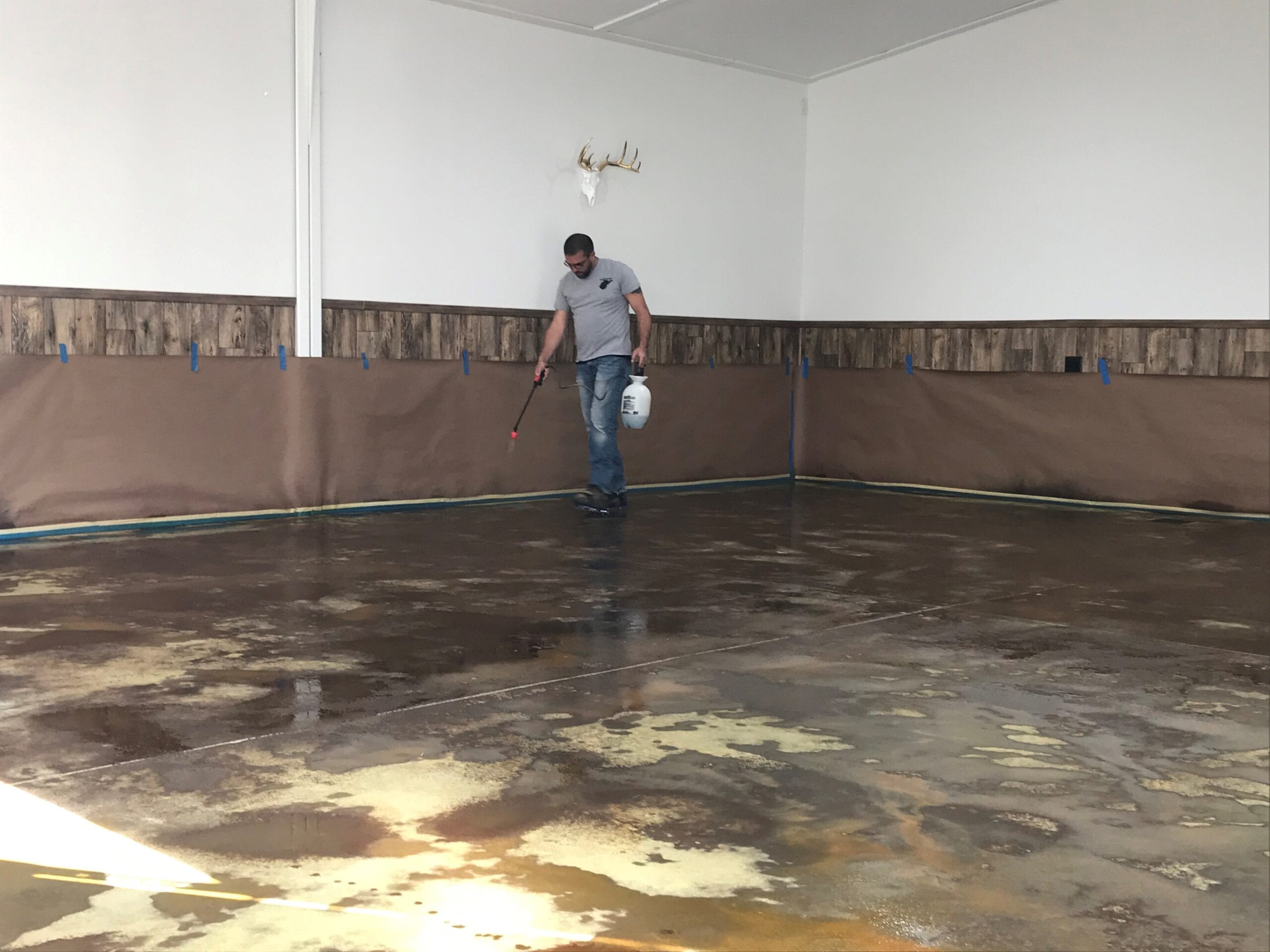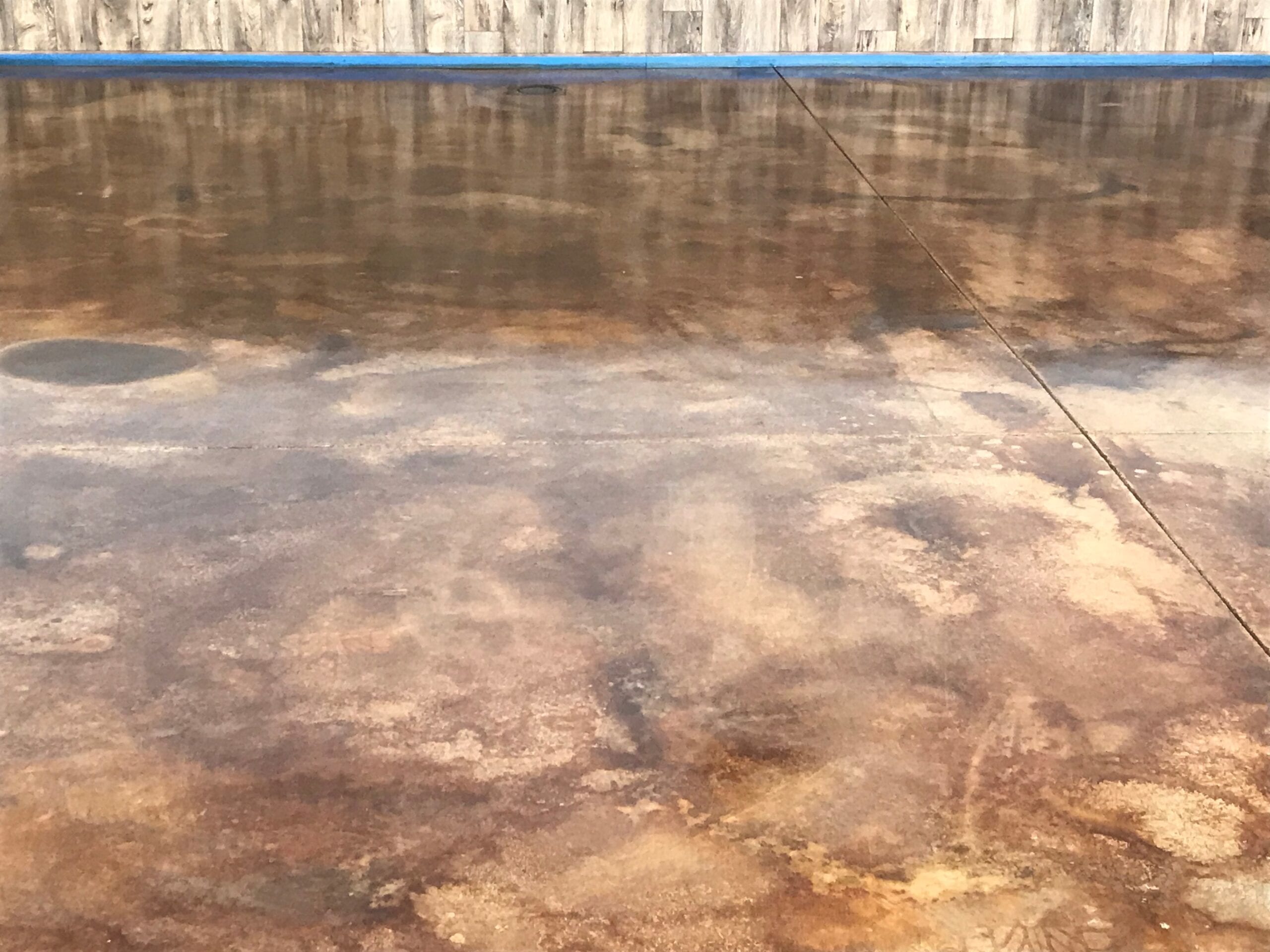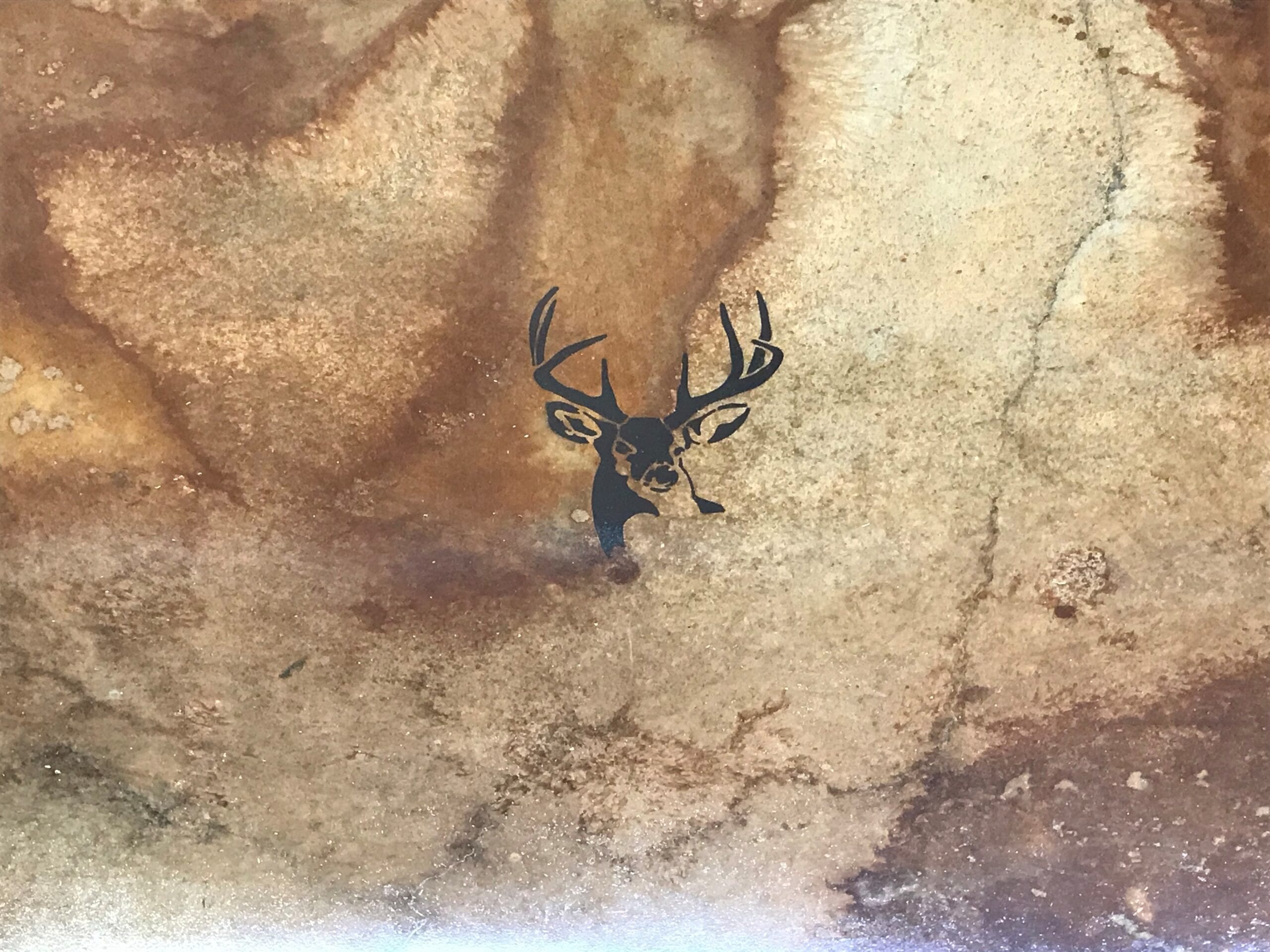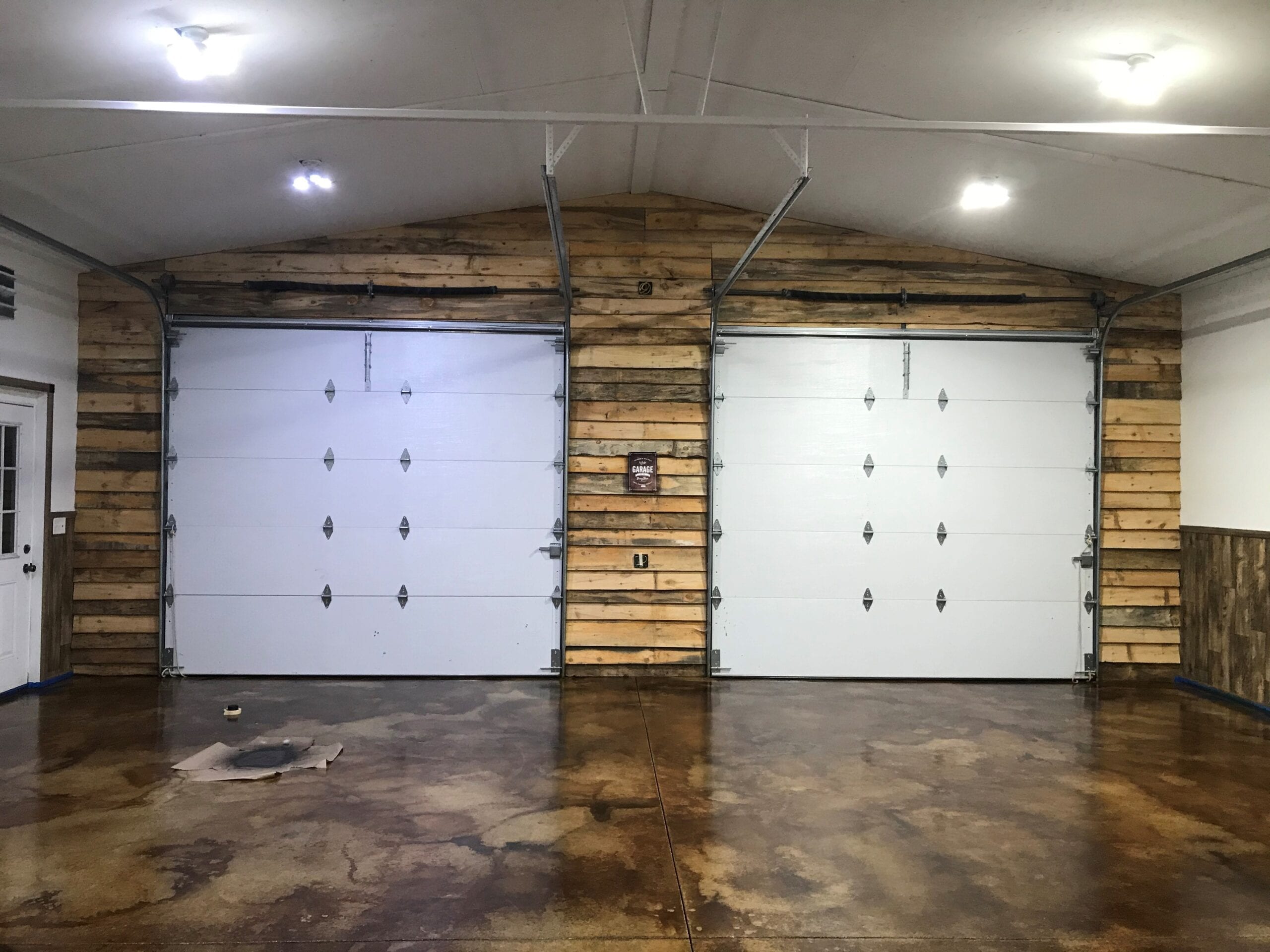 What was the approximate size of your project?
How long did your project take to complete?
4 days total
Day 1  – Power wash & stain application
Day 2 – Sealer application
Day 3 – Floor wax application
What products did you use to complete your project?
Two 1 gal. Desert Amber EverStain™ acid stain
Two 1 gal. Cola EverStain acid stain
1 qt.  Coffee Brown EverStain™ acid stain
5 gal. Water-based, high gloss acrylic sealer
1 gal. Commercial concrete floor wax
Spiked shoes
Two 1  gal. pump sprayers
3/8 " nap 18″ roller for sealer
8 gr. Jet Black Vibrance™ Dye
Acetone
Stencil