Light Charcoal Concrete Stains
Browse project galleries by color and find Charcoal inspiration for your next concrete stain project. Discover all the possibilities with Direct Colors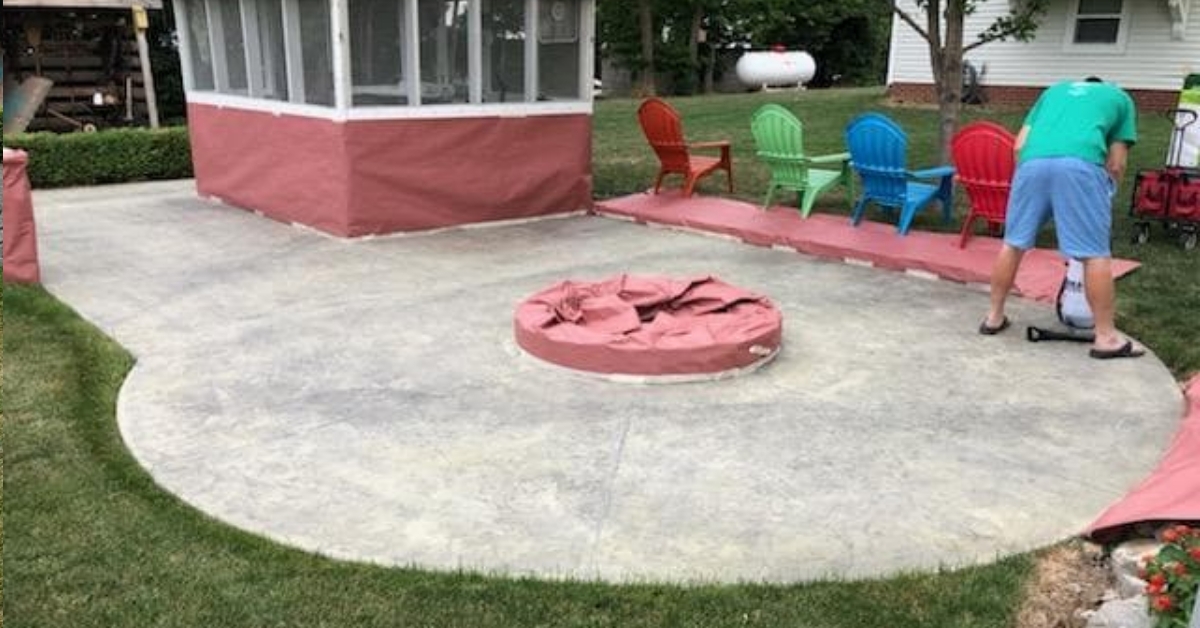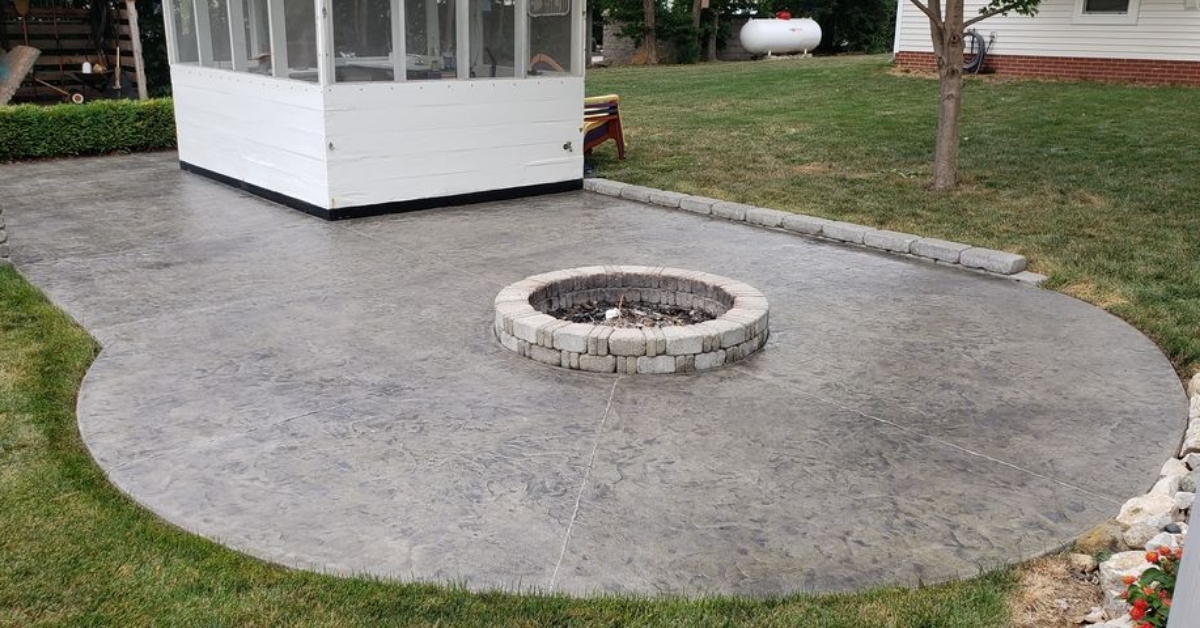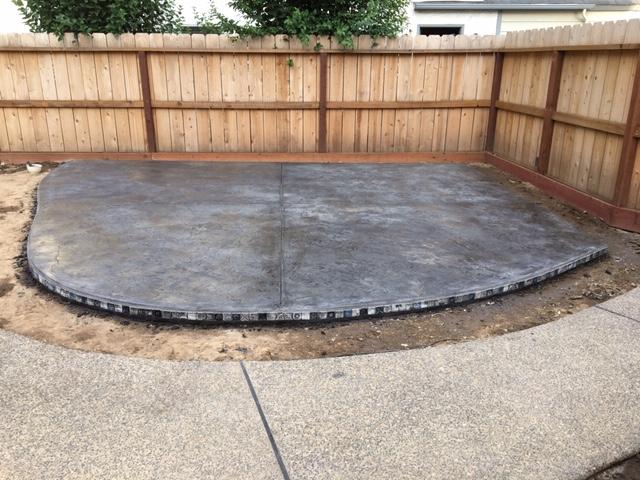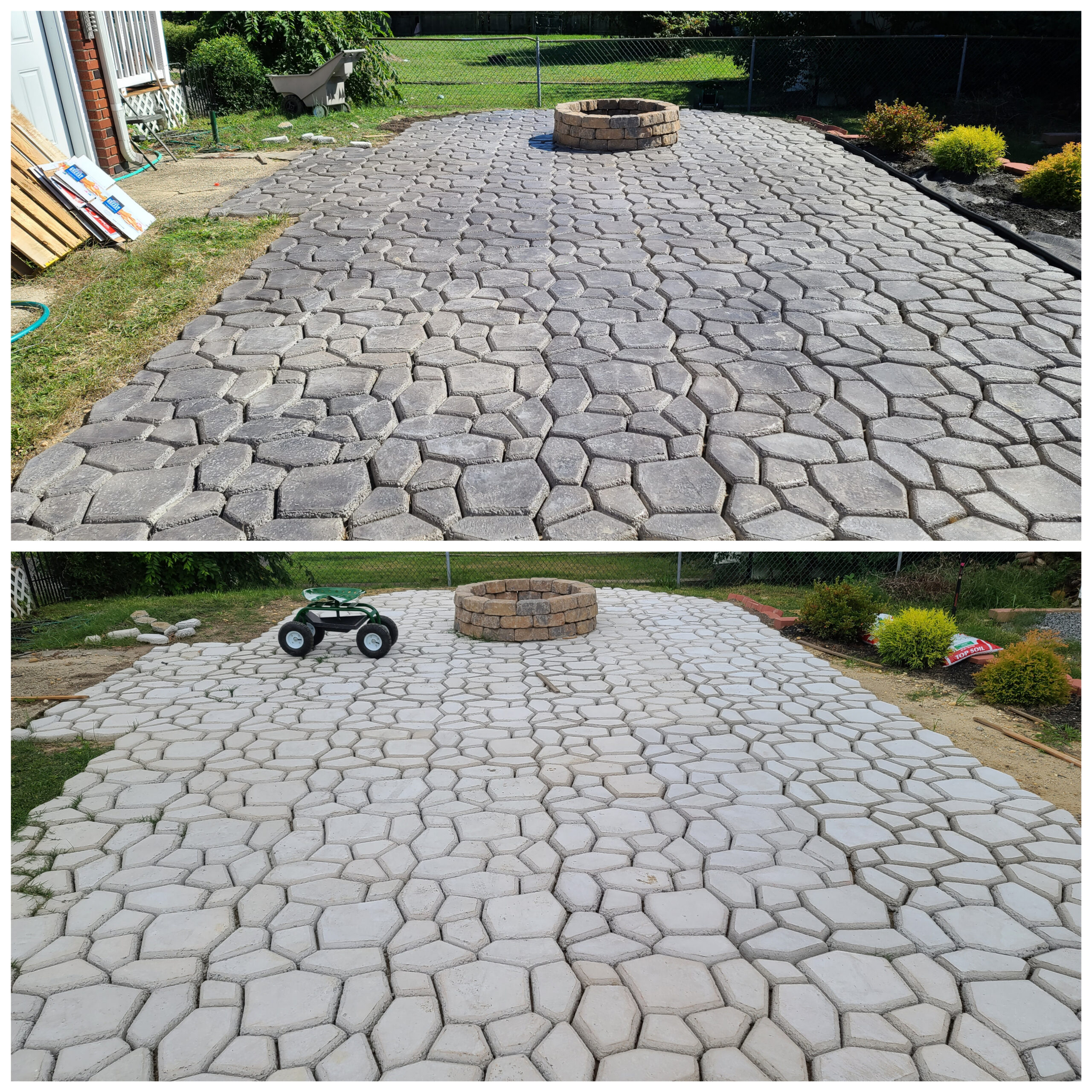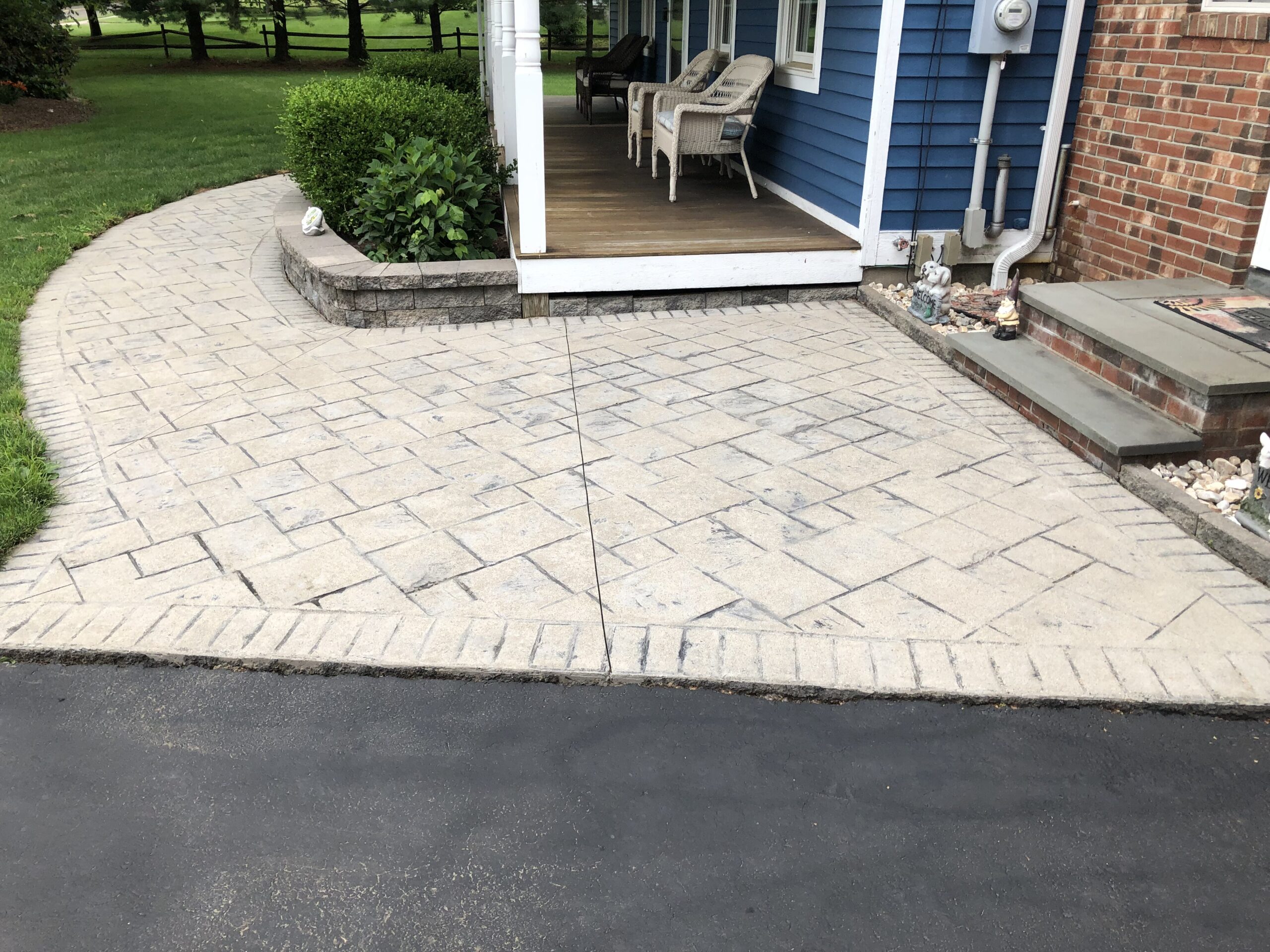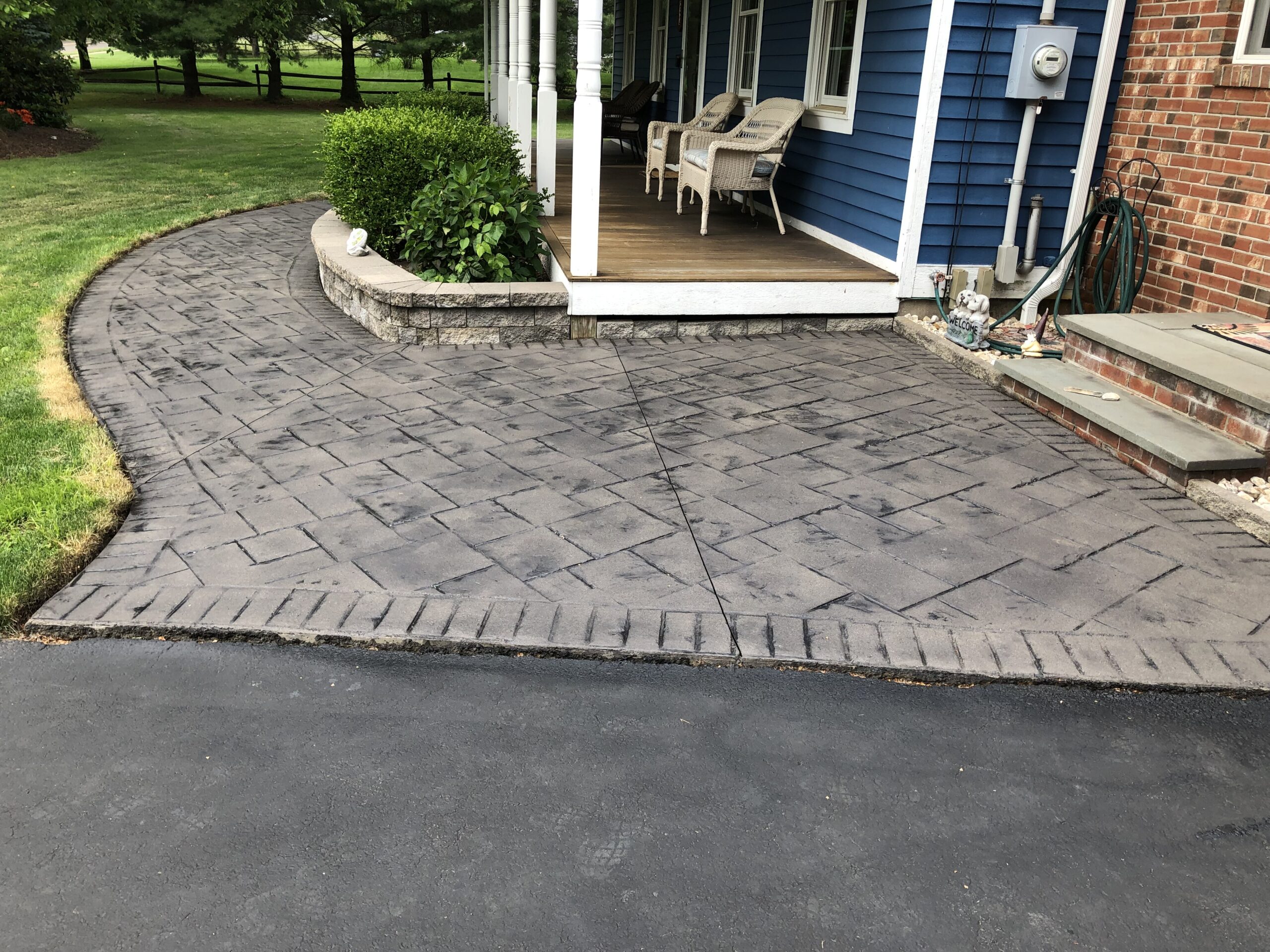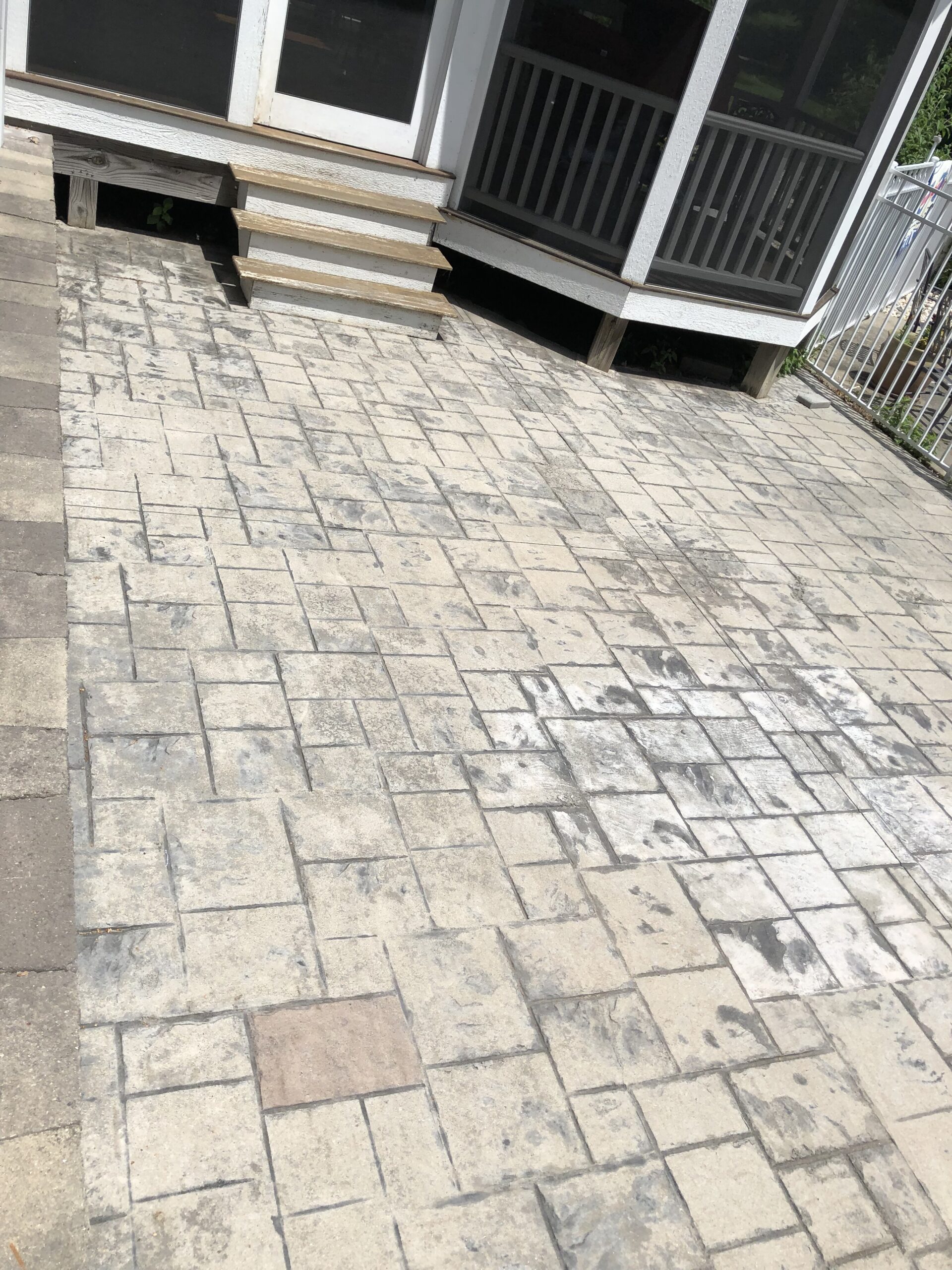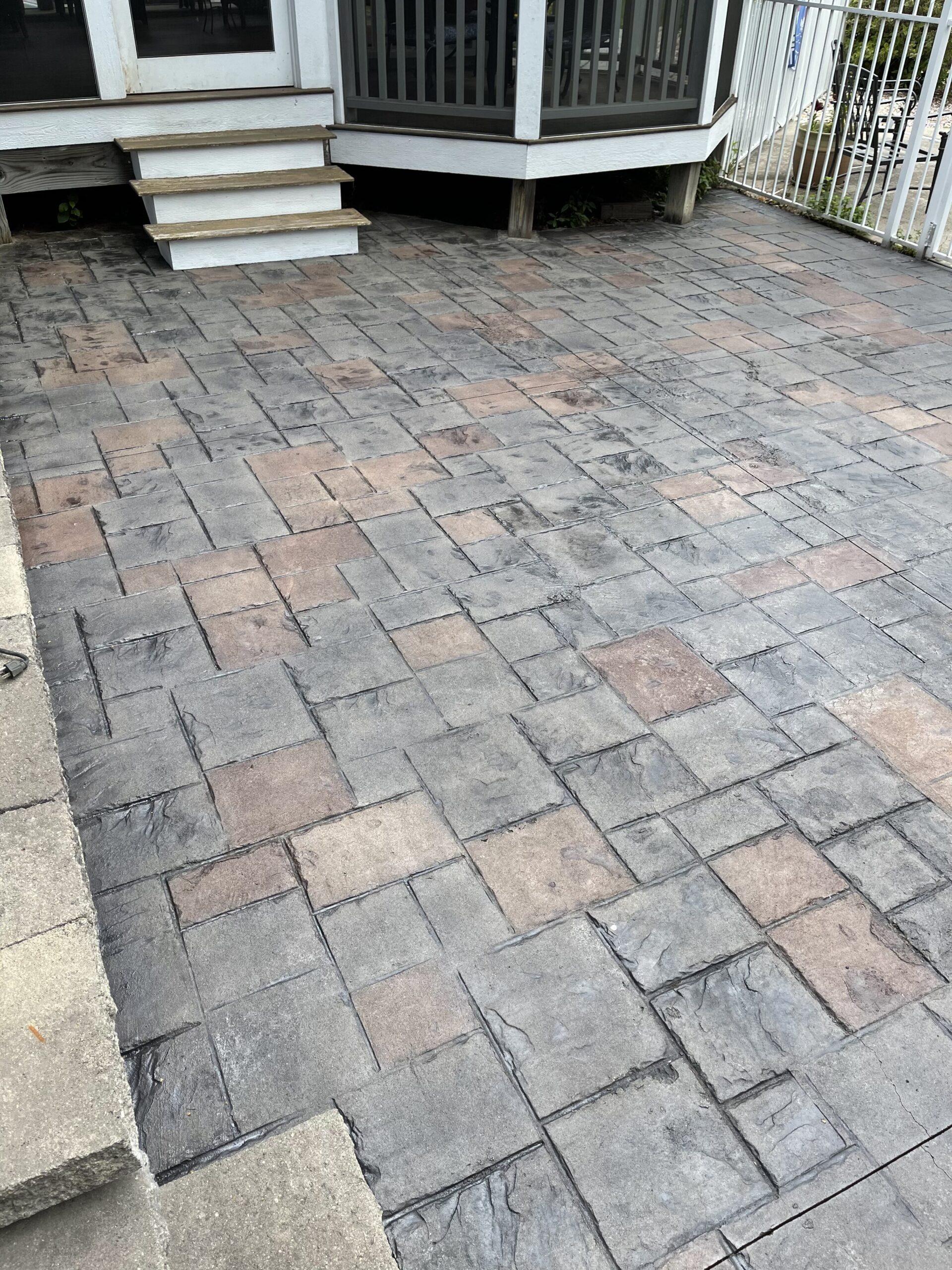 Project Completed In: 4 day(s)
Estimate of Square Footage: 770 sq. ft.
Project Description:
We had a front walkway and back yard patio poured about 12 years ago. Both had worn badly and lost all color.
The front walkway we wanted darker, so we decided on charcoal for the color. The walkway is approx. 260 sq. ft.
We power washed, applied one coat of light charcoal antiquing stain, then went over it with dark charcoal for the second coat, followed by two coats of the acrylic satin sealer.
Total labor time was about 8 hours.
For the back patio, it was just as worn as our walkway, but we had put in a small paver walkway this year leading to it and the pavers had a mix of grey and auburn, so we decided to match the pattern.
The patio is about 510 sq. ft. We first power washed, then took a foam brush and stained random sets of blocks with the auburn antiquing stain. When that was complete I sprayed the entire patio in light charcoal, trying to not overspray the auburn blocks. The Auburn only needed 1 coat because we didn't want it too dark.
The light charcoal we did 2 coats and finished off with two coats of the satin acrylic sealer.
Total labor for the patio was approx. 10 hours.
Personal Tips:
When using a sprayer for the sealer, it's good to go over with a foam roller, if you are covering stamped concrete.
The sealer will pool in the seams and if there is too much can bubble. Also find a good way to clean out the sprayer, because after the 2nd coat, our sprayers wouldn't work.
Direct Colors Products Used:
Charcoal Antiquing Stain & Seal Kit
Light Charcoal Antiquing Stain & Seal Kit
Auburn Antiquing Stain & Seal Kit
Other Products Used:
Two pump sprayers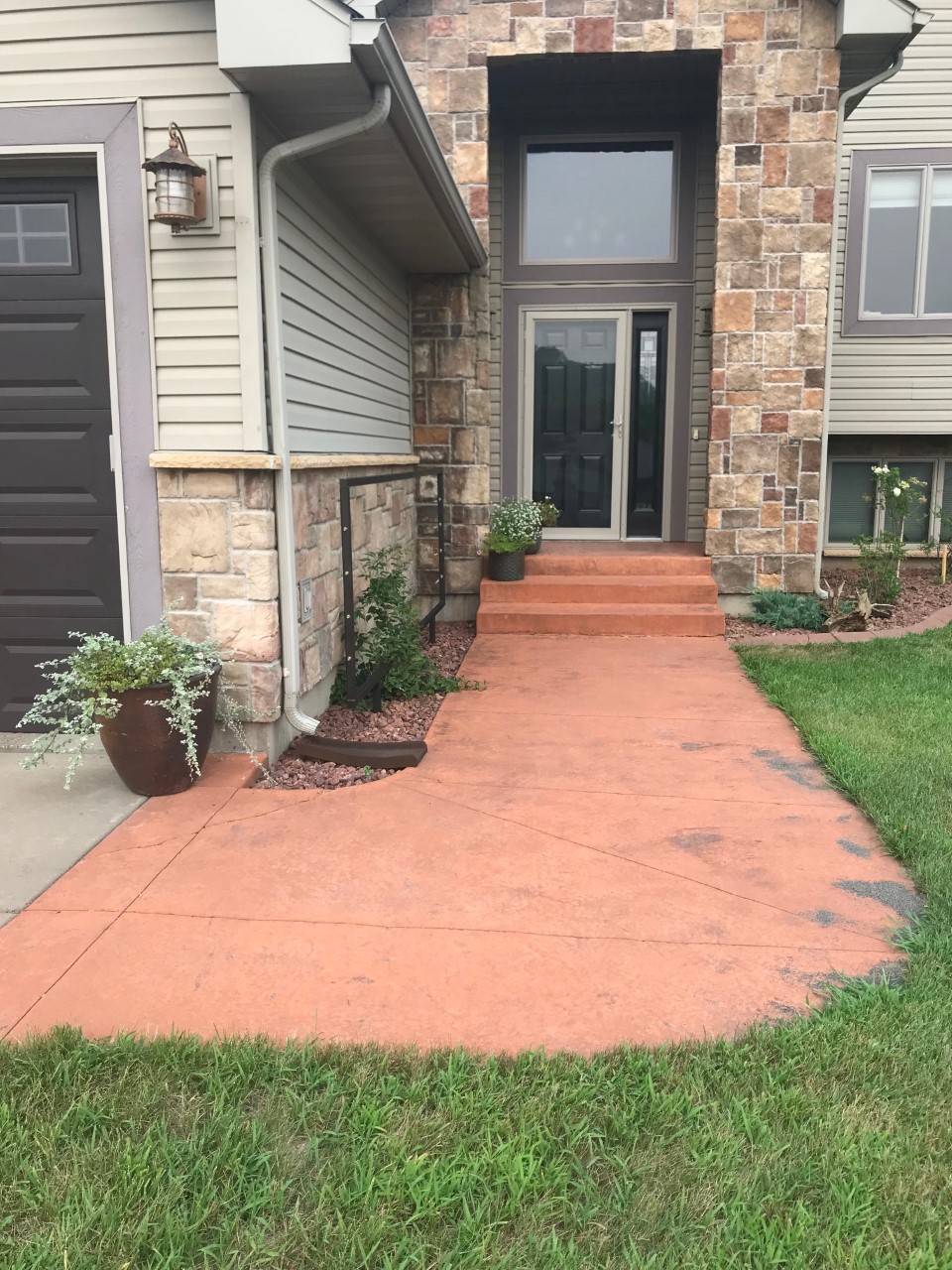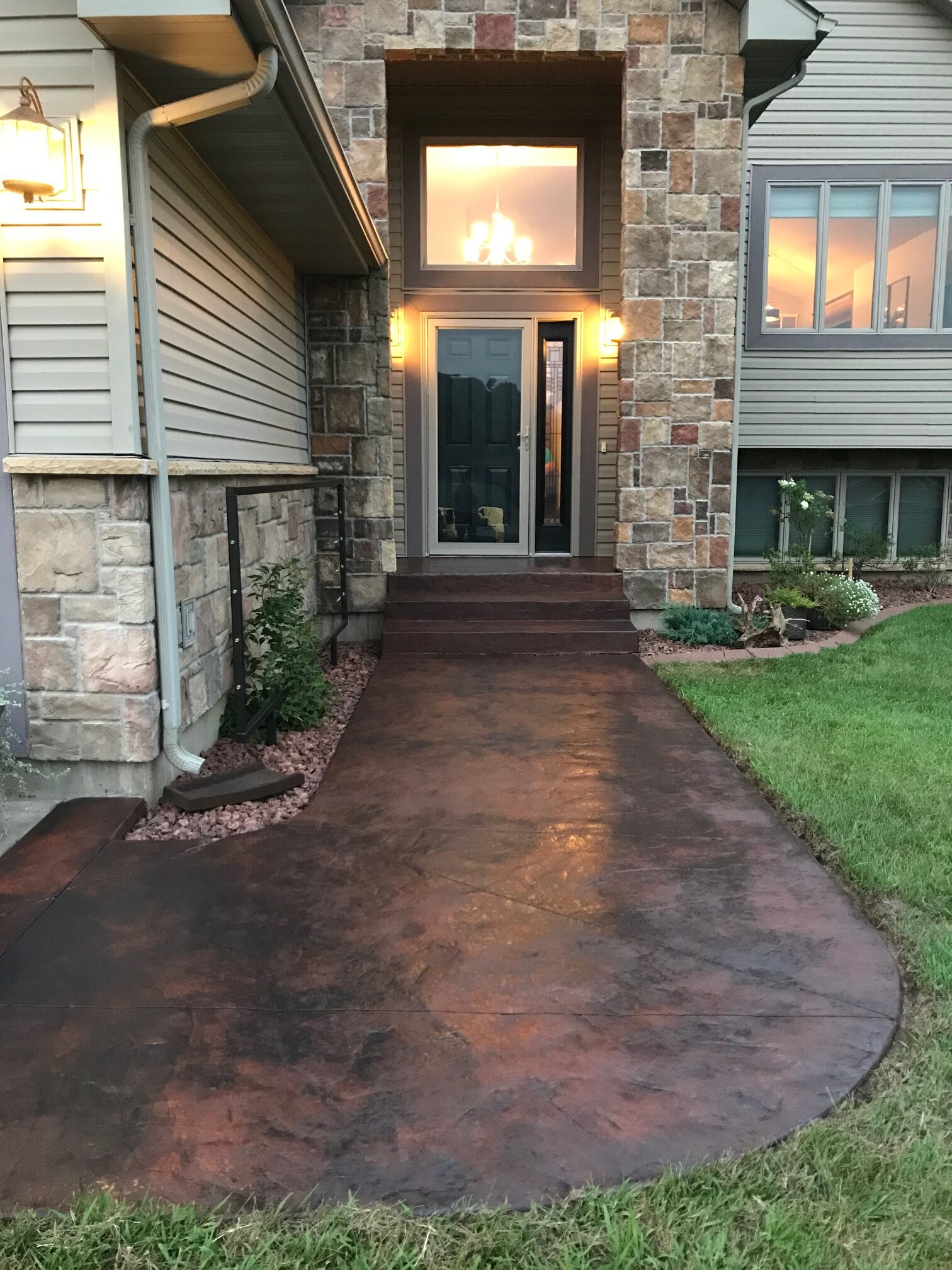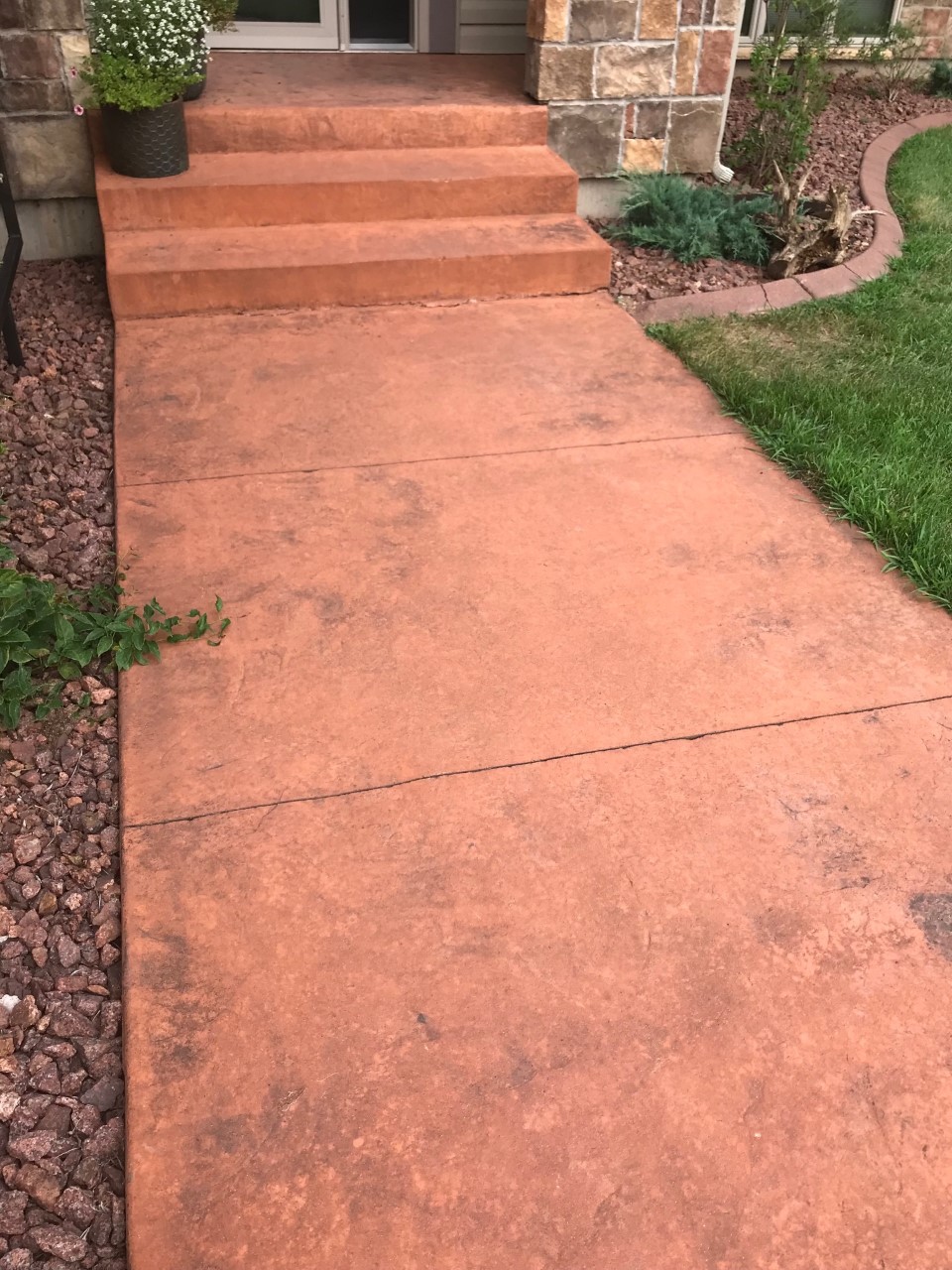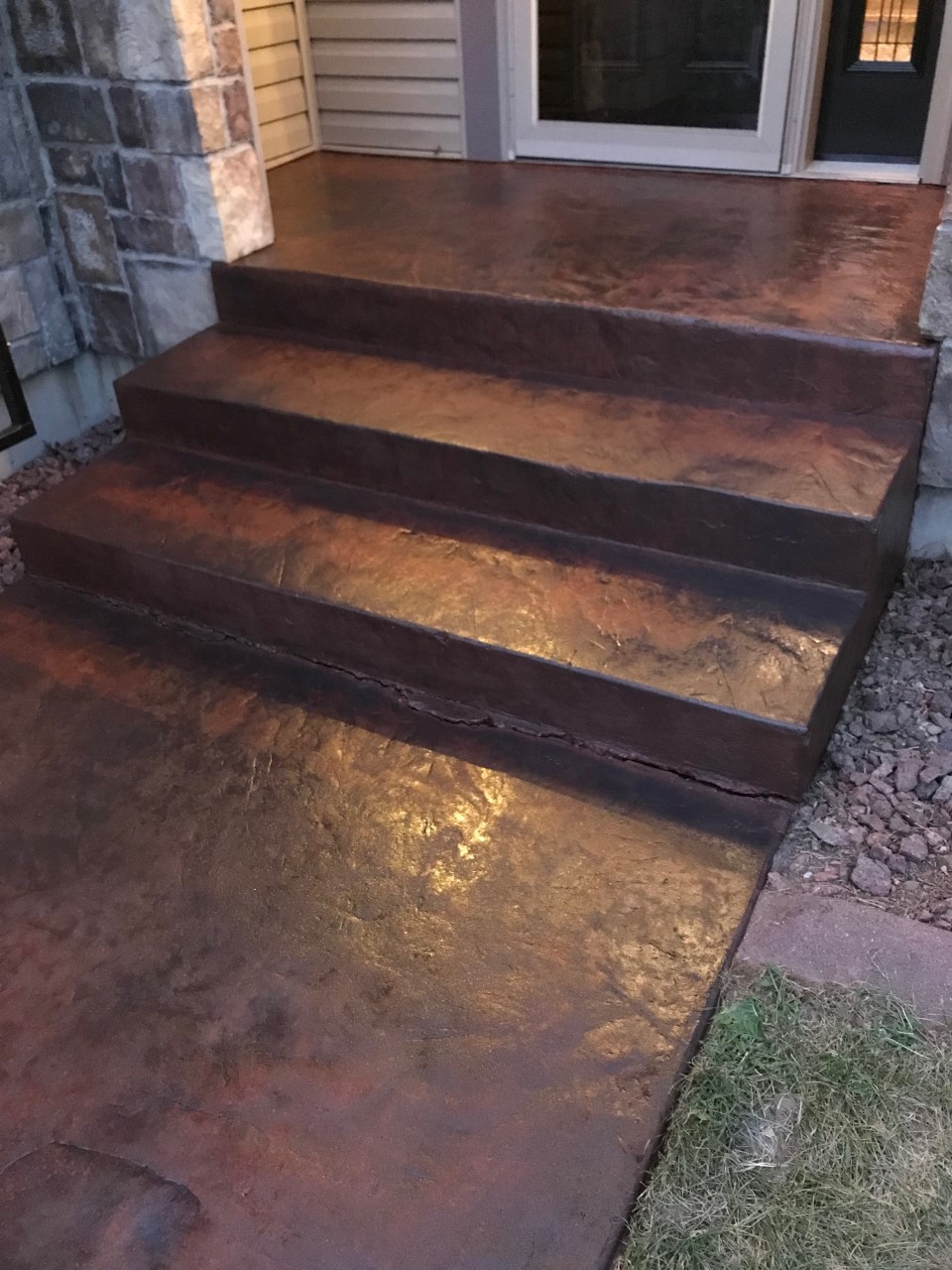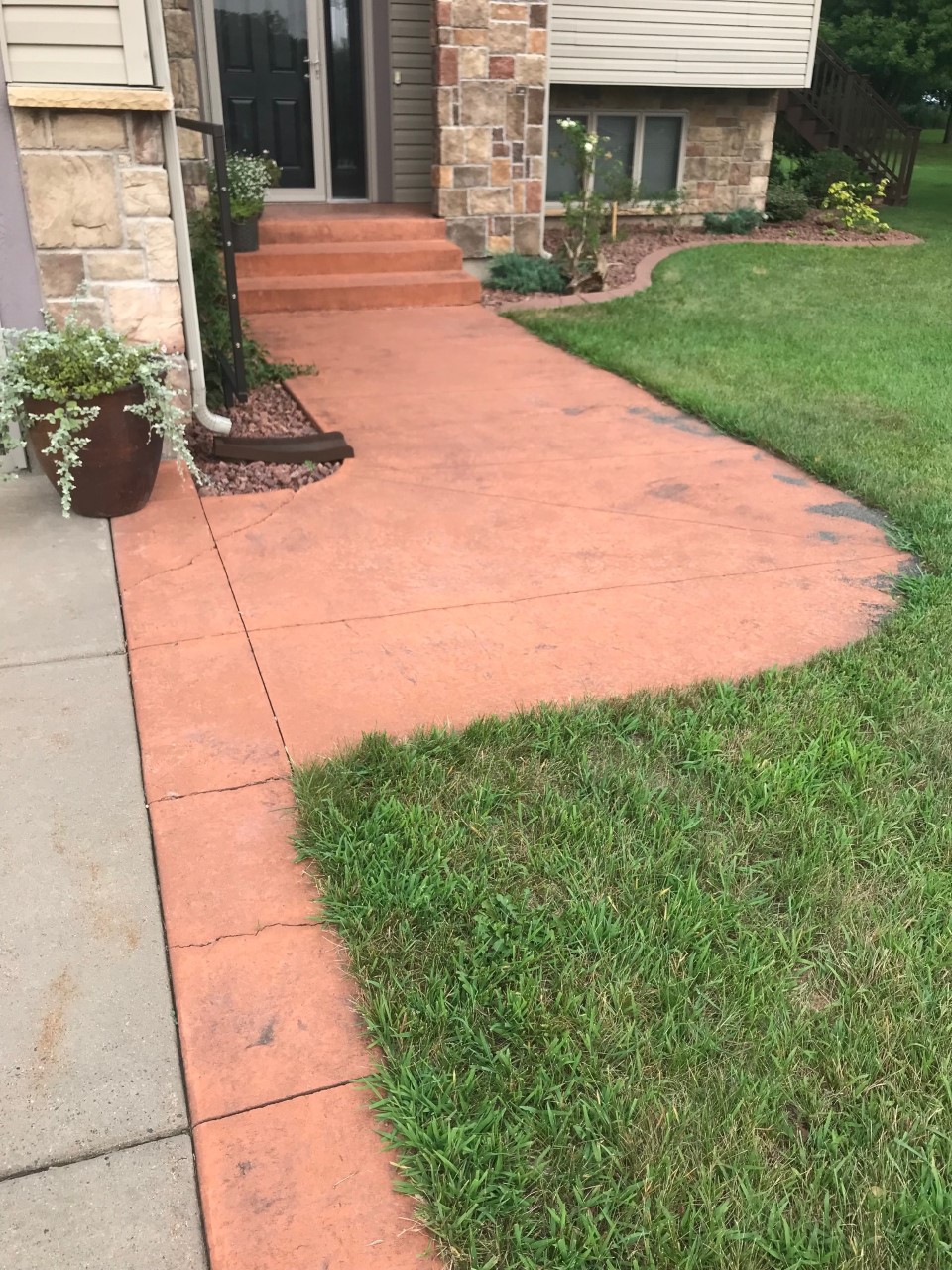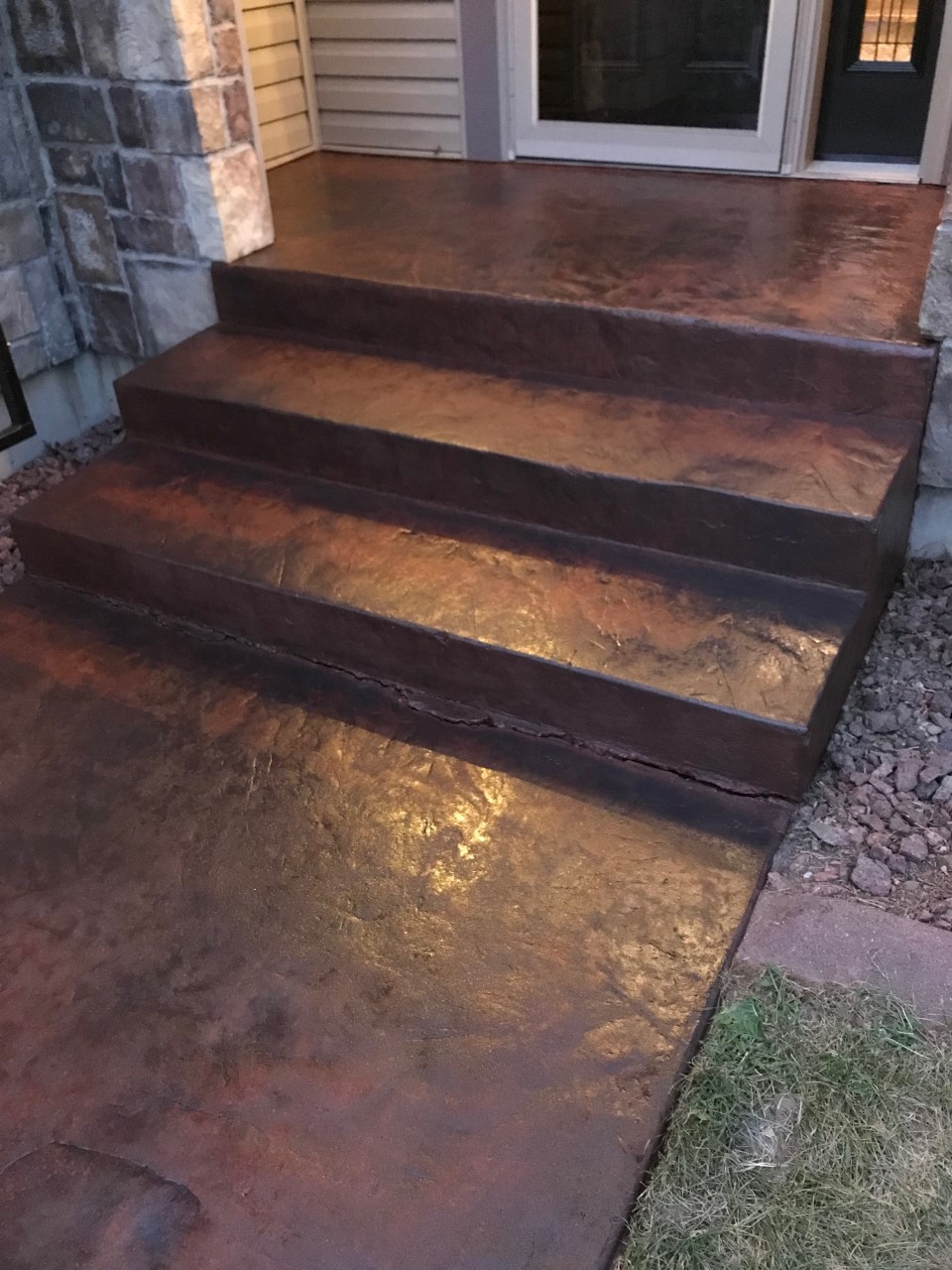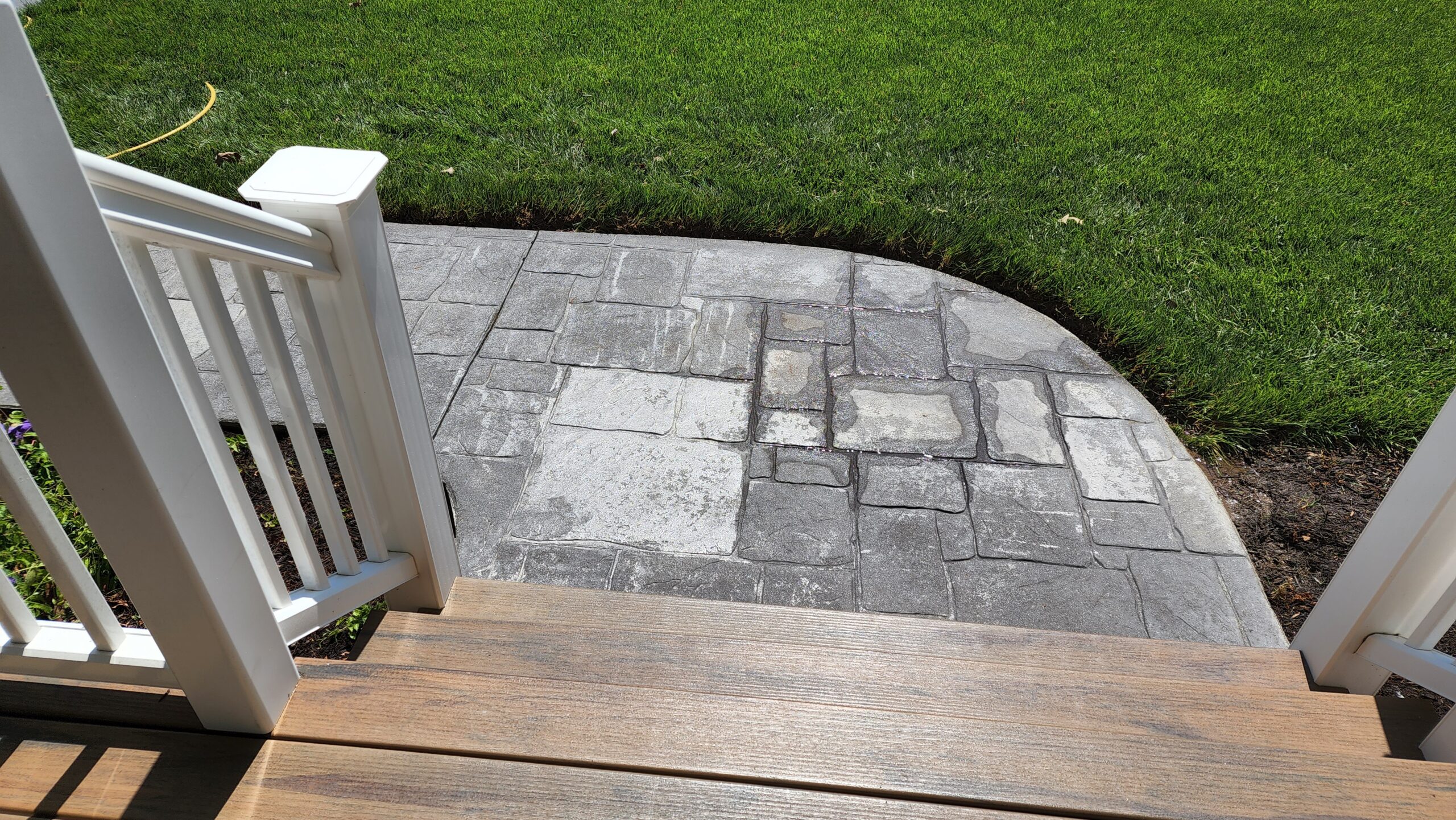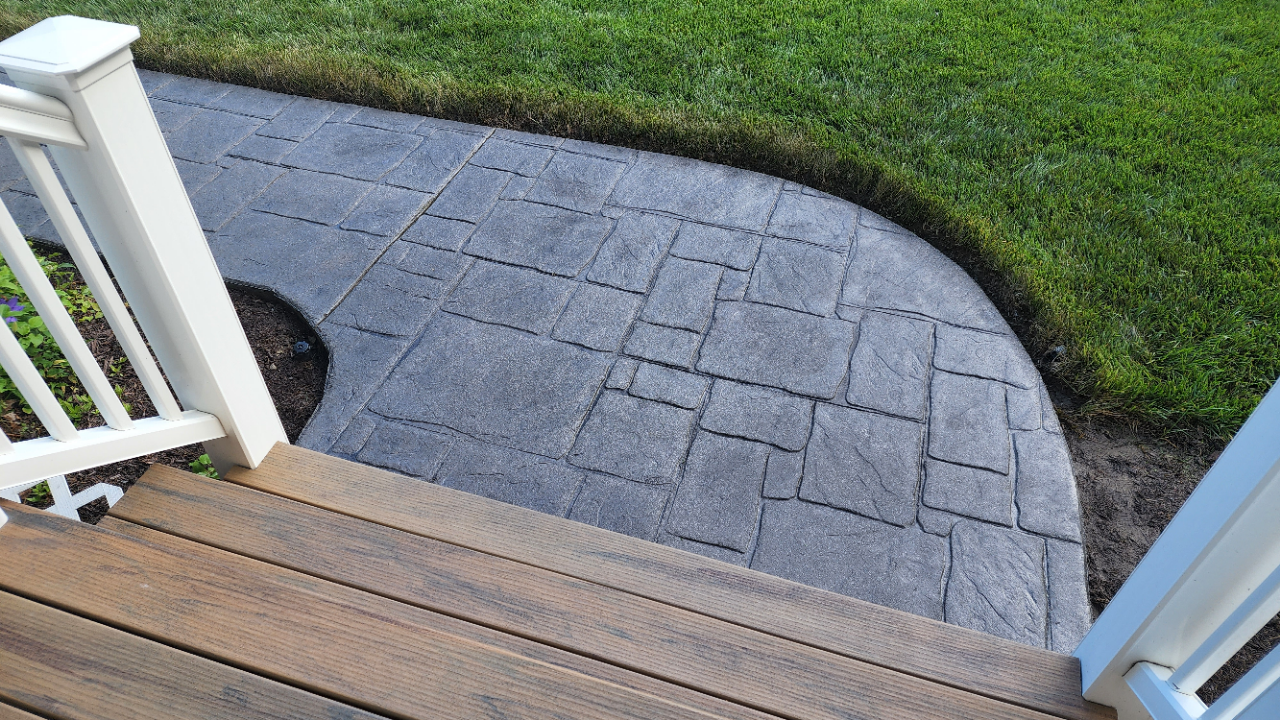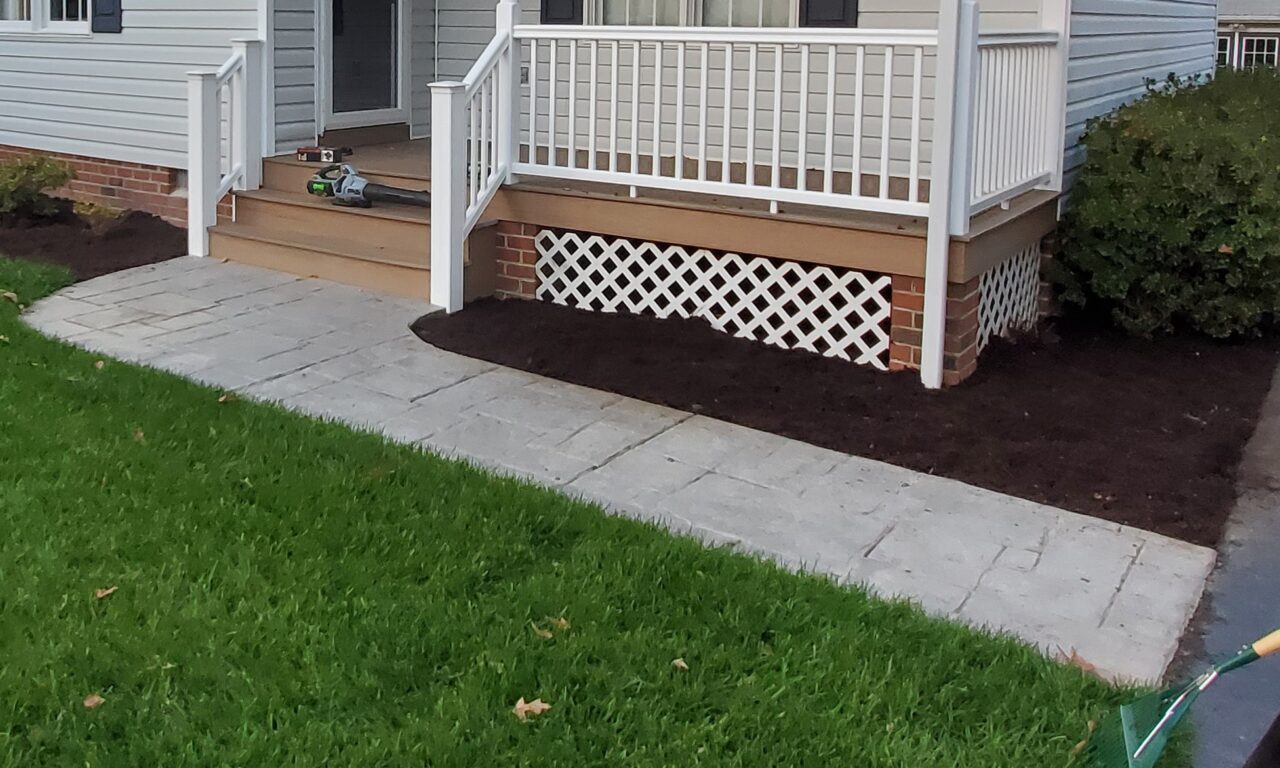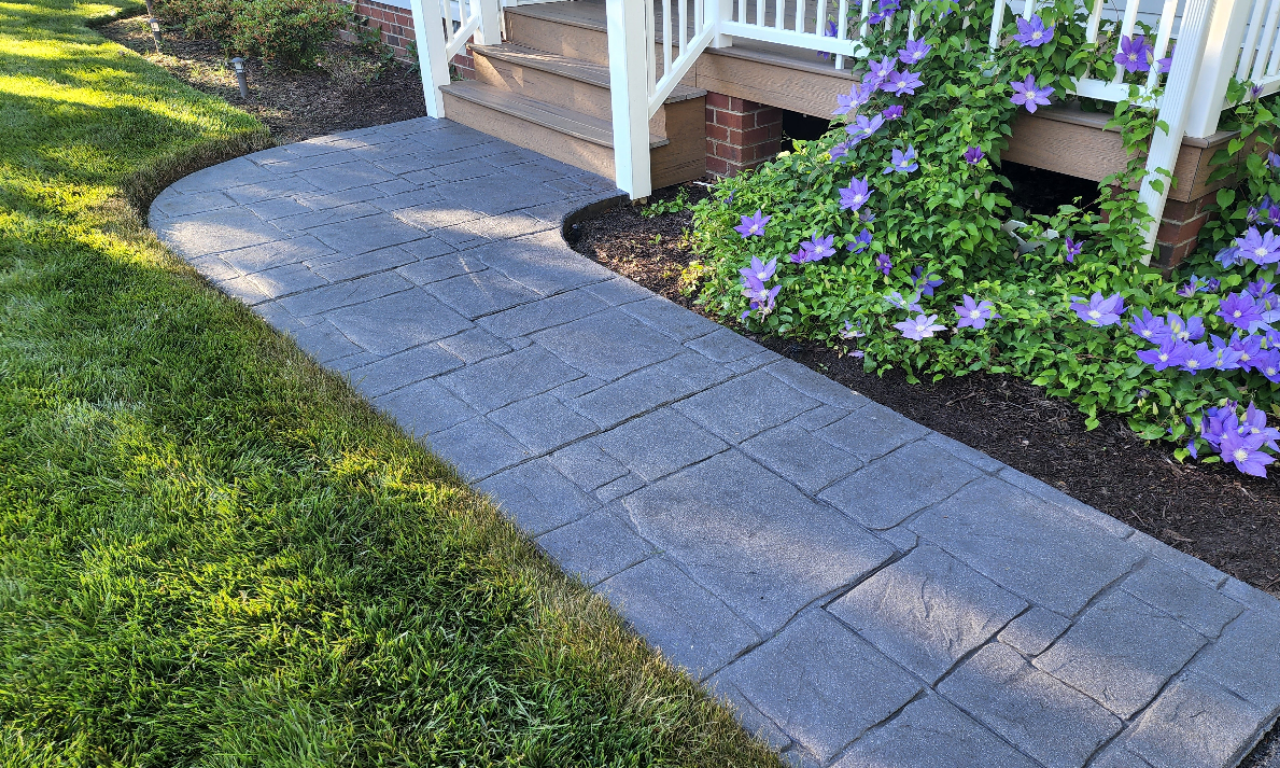 Project Completed In: 3 day(s)
Estimate of Square Footage: 230 sq. ft.
Project Description:
20 year old stamped concrete sidewalks had lost color and were horribly finished from old sealer.. Stripped sealer, put down new charcoal antiquing then sealed with a satin finish… Rain the next day beaded up like a freshly waxed car…
Personal Tips:
Make sure to remove all of your old sealer if it is sitting on the surface of your concrete..
Direct Colors Products Used:
DIY Charcoal Antiquing Kit
Other Products Used:
Xylene/surface stripper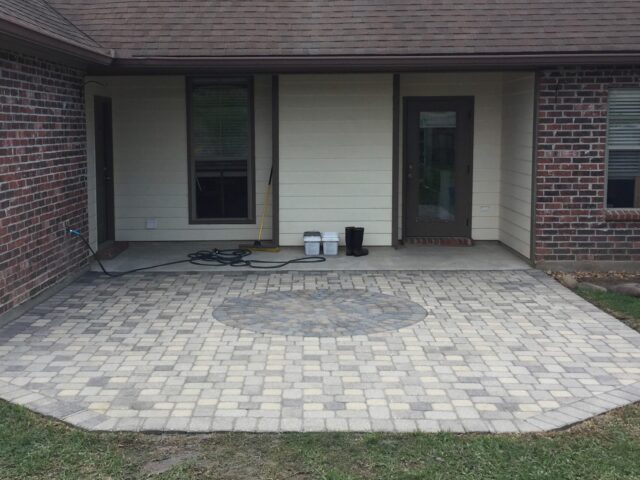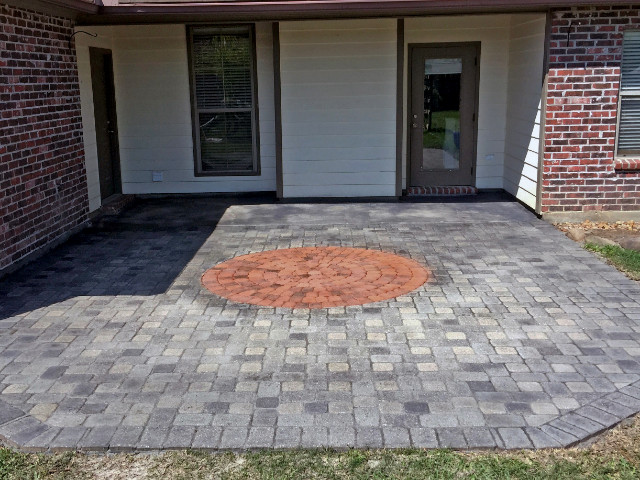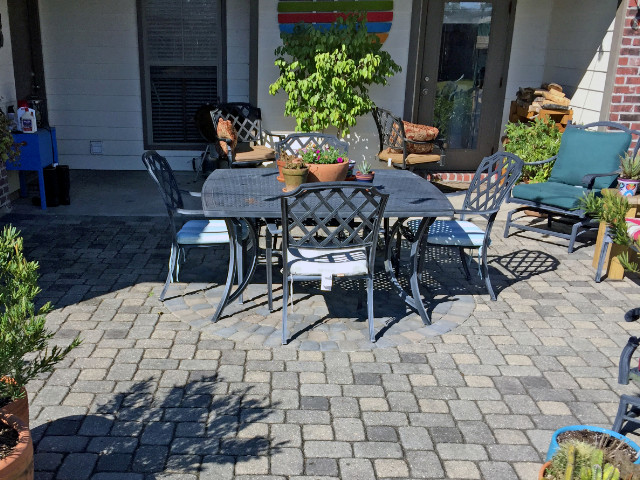 Project Completed In: 5 day(s)
Estimate of Square Footage: 400 sq. ft.
Project Description:
Ten years ago we had installed a paver patio on the back of our home. At the time we had installed a brick fire pit in the center, but due to the shape of the back porch it was never workable at the corner caused smoke to swirl upwards and everyone hated it. After a few years I knocked down the brick firepit but was left with a hole that I filled with river pebbles with the intention of finding a circular outdoor rug to cover it under the table. I was never able to find a rug that we liked so we were left with pebbles constantly being kicked everywhere and a place our dog used to dig in. I decided to see if I could find a circular paver kit that could fill in the hole and found one and had it installed last fall. The pavers were supposed to have a reddish tint to them, but instead came mostly gray and they did not match the current pavers at all. I then found you guys and decided to stain the circle a red tint and darken the existing gray pavers. After consulting you guys I ordered a test kit and decided on Terra Cotta and Charcoal colors. I first pressure washed the existing pavers and then adding polymeric sand. After drying I sprayed on the coat of Terra Cotta in the circle and then followed with the Charcoal for the grays. I decided to do the concrete back porch as well. I came back later and added additional coats of Charcoal by brush to the darkest existing gray pavers as well as the darkest Red pavers to give it more of a cobble stone effect. After fully drying I began adding the sealant. Ended up with approximately three coats of sealer.
Personal Tips:
With no differences in color or places that you need to protect it's an incredibly easy job. However, if the plan is to maintain an edge between two distinct colors, plan it out ahead of time. The pavers I was working with were VERY porous, so it absorbed and spread into them like alcohol would into chalk. Even when I was doing the parts by hand I needed to be careful to not get too close to the edge for fear of it bleeding. Also be aware of some overspray. Finally, even though I'd done the math I would have been happier had I ordered an additional bottle of Charcoal and Sealant. I ended up ordering a third bottle of sealer during the project because it was clear l I was not going to have enough to put down as many layers as I'd have liked. Because of that the project took a week longer because I had to wait for the order to come in.