Milano Red: A Gallery of DIY Concrete Staining Projects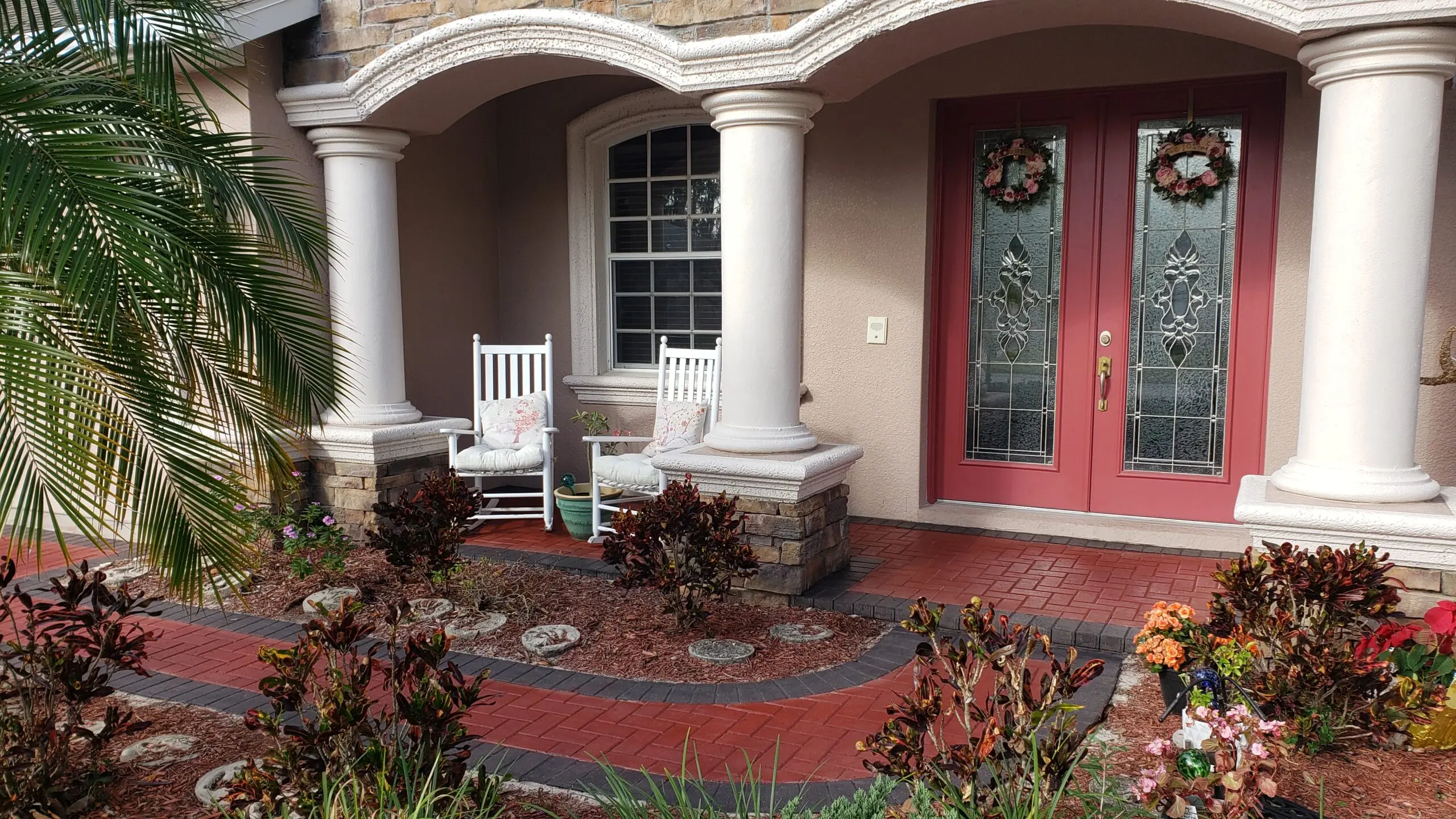 Are you looking for a cost-effective way to upgrade your outdoor living space? Look no further than concrete staining! With a wide range of colors and finishes available, staining your concrete can transform a drab surface into a stunning feature that adds value to your home. In this gallery, we showcase the versatile beauty of Milano Red concrete stain, featuring a variety of DIY projects completed by homeowners just like you. From stamped concrete to concrete pavers, broomed concrete to scored concrete, these projects demonstrate the endless possibilities of concrete staining. Get inspired by the tips and photos shared by fellow DIY enthusiasts and take the first step in transforming your own concrete surface!
Boring Brick Pavers are in the Past
Brick pavers of the driveway and front porch stained with Milano Red EasyTint and edged with sleek Charcoal EasyTint for added detail. The red stain has revitalized the pavers, enhancing their texture and pattern for added visual interest. The charcoal edge design provides a clean and modern contrast, creating a stunning and impressive entrance to the property that is sure to turn heads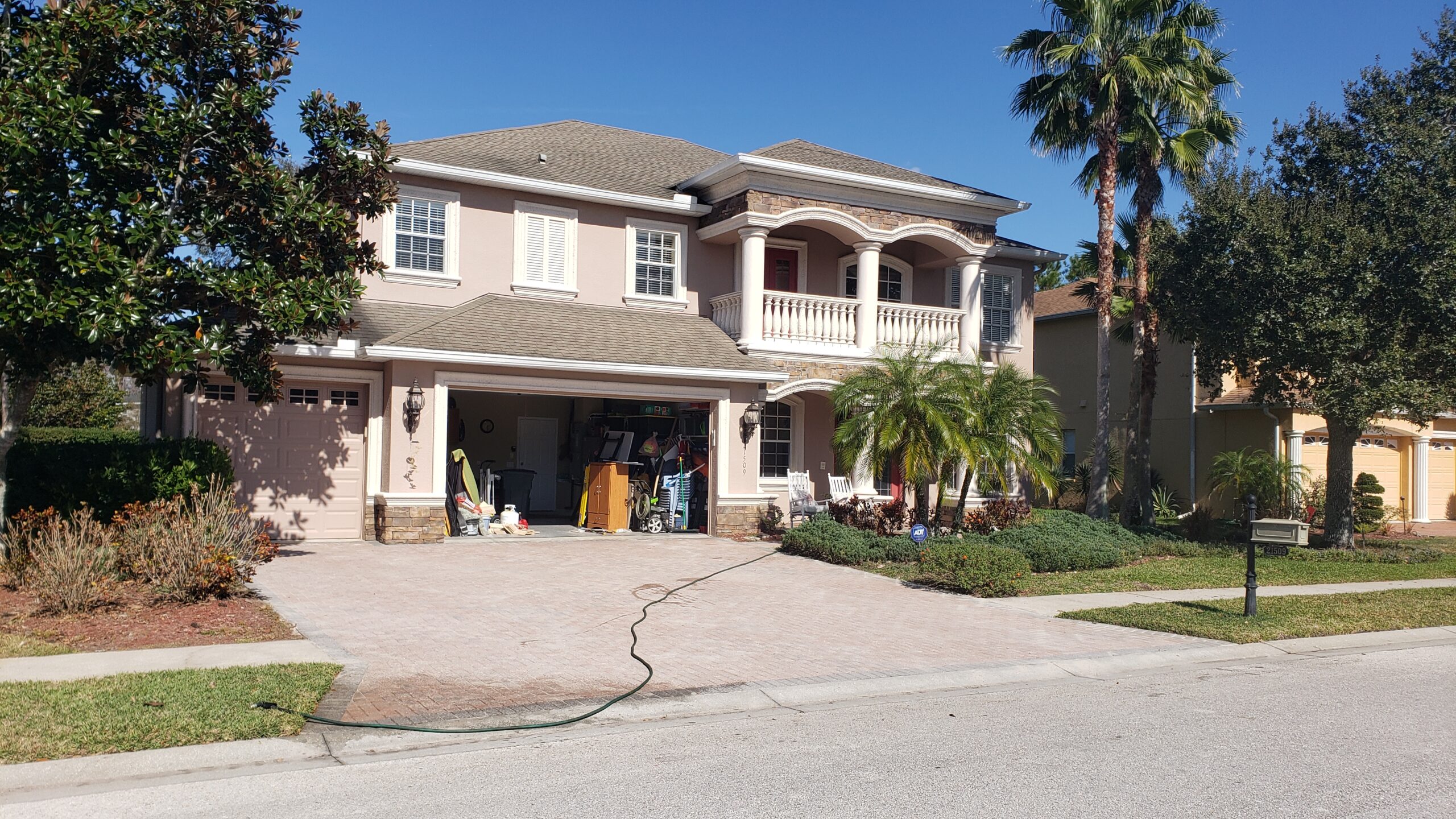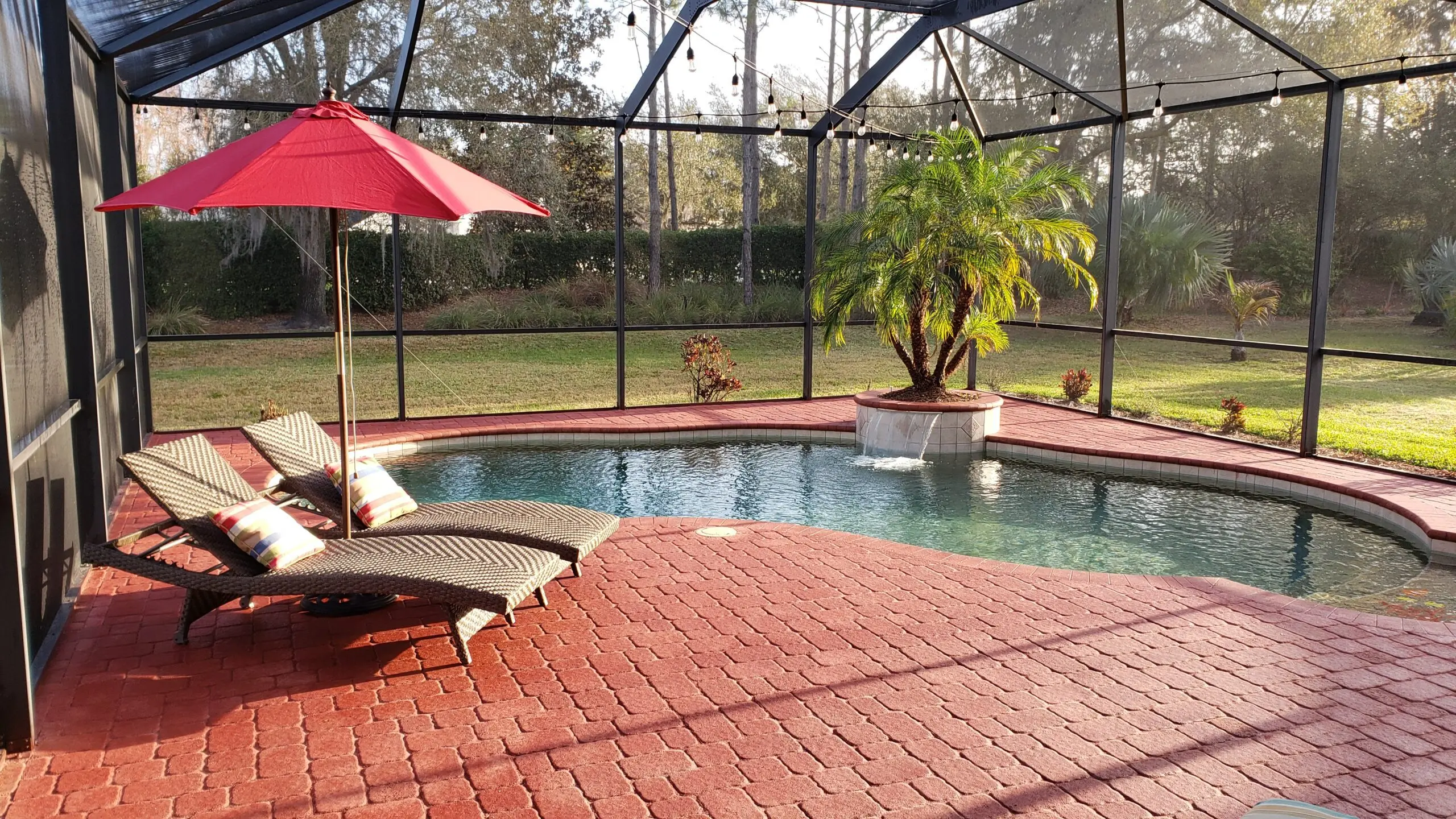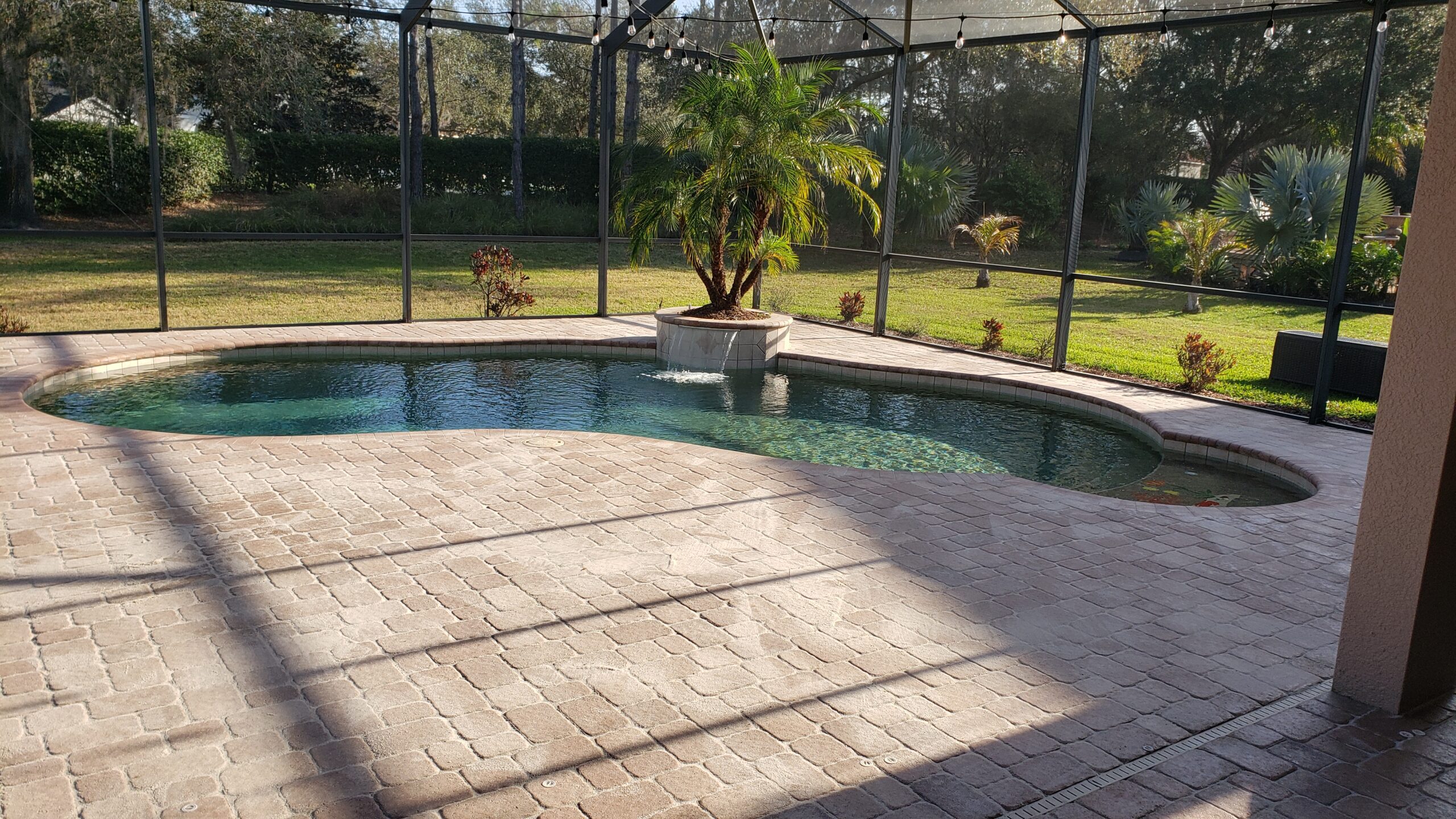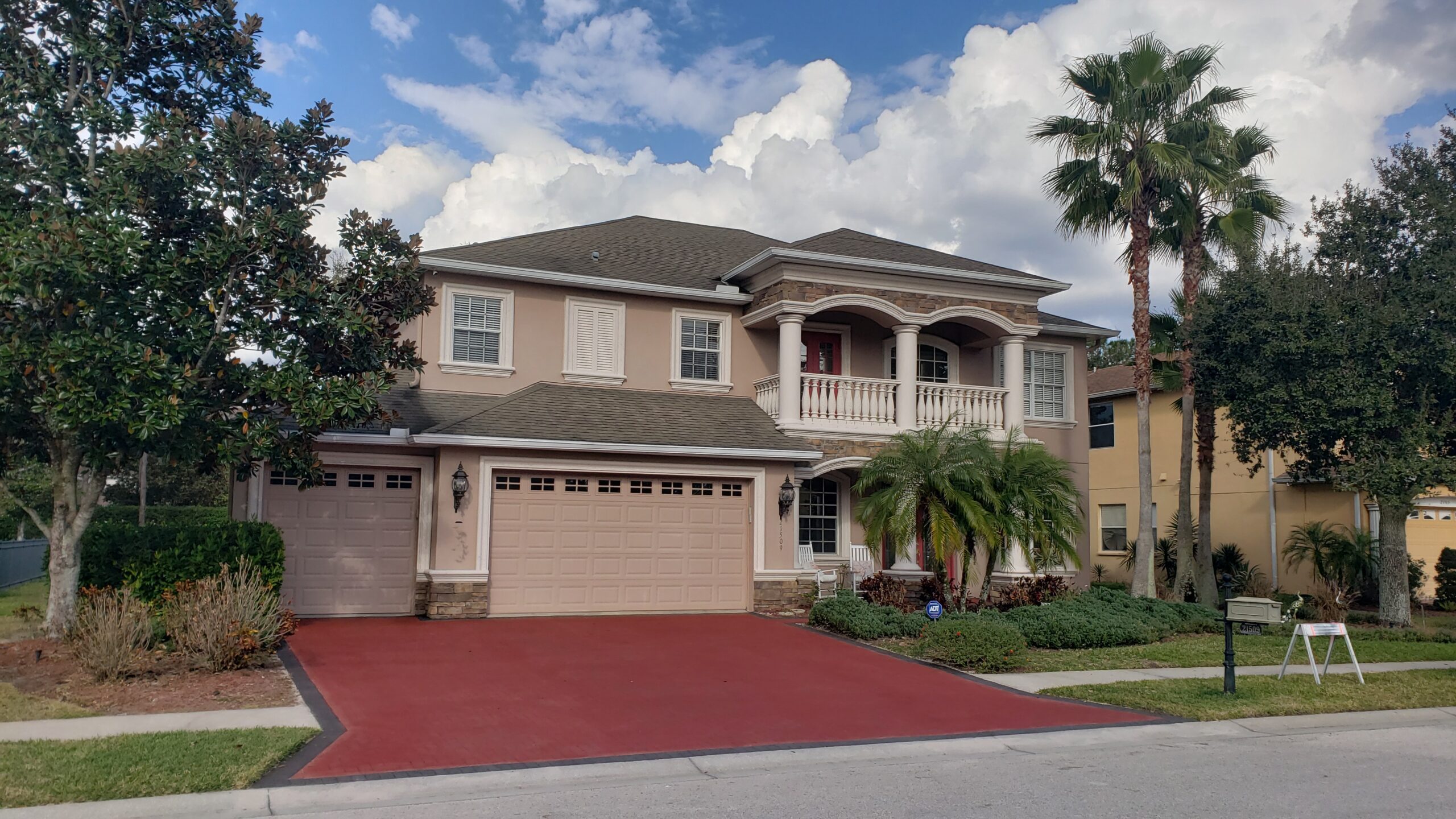 Project Info:
Project Completed In: 3 day(s)
Estimate of Square Footage: 2200 sq. ft.
Project Description:
I have been searching for a way to rejuvenate my Driveway, walkway, and pool deck, and the only thing that gave me everything I needed was Direct Colors. We went from drab and sad to gorgeous and eye catching. The photos speak for themselves! The entire neighborhood is impressed.
Personal Tips:
I have many!
1. Do the hard stuff necessary for a great final product. Pressure wash, sand, and invest in the tools needed.
2. Spend the extra money for the sample kit! One on my initial colors was different once applied in a test area. All bricks are different.
3. I had a trim that I was painstakingly focused on and I should have done it afterward due to overruns. Footstep (oops!)
4. I cut in parts next to to house with a 3″ brush.
5. I used a garden pump sprayer and roller, but the sprayer struggles a little with a thicker fluid.
6. I used cardboard boxes to push back on overstay.
7. Don't spray too close to the pool. It will gum up the filter.
8. If you have a bunch of sand in the cracks, you will need more tint sealer.
9. Use a good breathing mask!
10. Buy the xylene to use for cleanup.
11. Plan around the weather. You need a couple of days of dry weather. Add a day more than you think it will take.
12. Sit back and Marvel at your efforts!
Direct Colors Products Used:
I used 5 gallons of Milano Red EasyTint Satin for the driveway/walk to do 2 coats ~1100 SF.
I used 1gallon of Charcoal EasyTint Satin on the boarder/trim ~200SF
I used another 5 gallons of Milano Red EasyTint Satin on the pool deck to cover ~900 SF.
Other Products Used:
I did not use anything other than standard tools and equipment noted earlier.
Varied Antiquing Stains Transform Concrete Patio into Warm and Inviting Space
Scored concrete patio with a unique combination of Driftwood, Pumpkin and Milano Red concrete stains. The stains have been carefully applied to create a variegated and natural look, with warm and earthy tones that complement the surrounding landscaping. The scoring adds texture and depth to the surface, resulting in a stunning and inviting outdoor space that is perfect for entertaining or relaxing.
For more concrete stained patio ideas, head over to "Stained Concrete Patio Ideas: Before And Afters, Tips, And Customer Stories".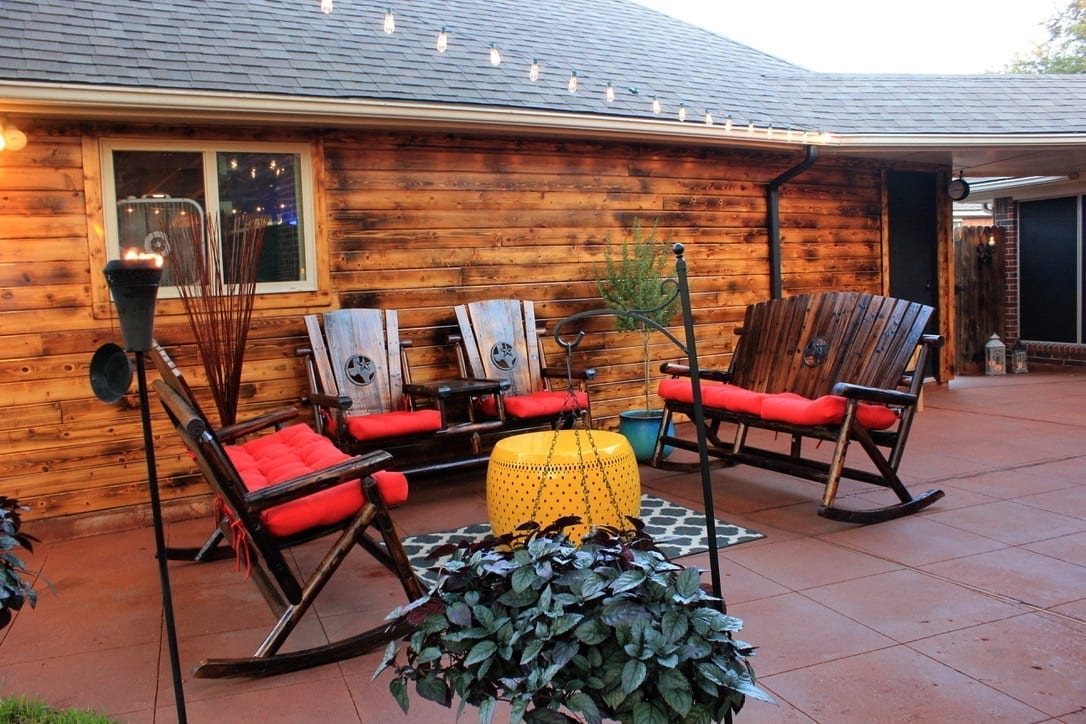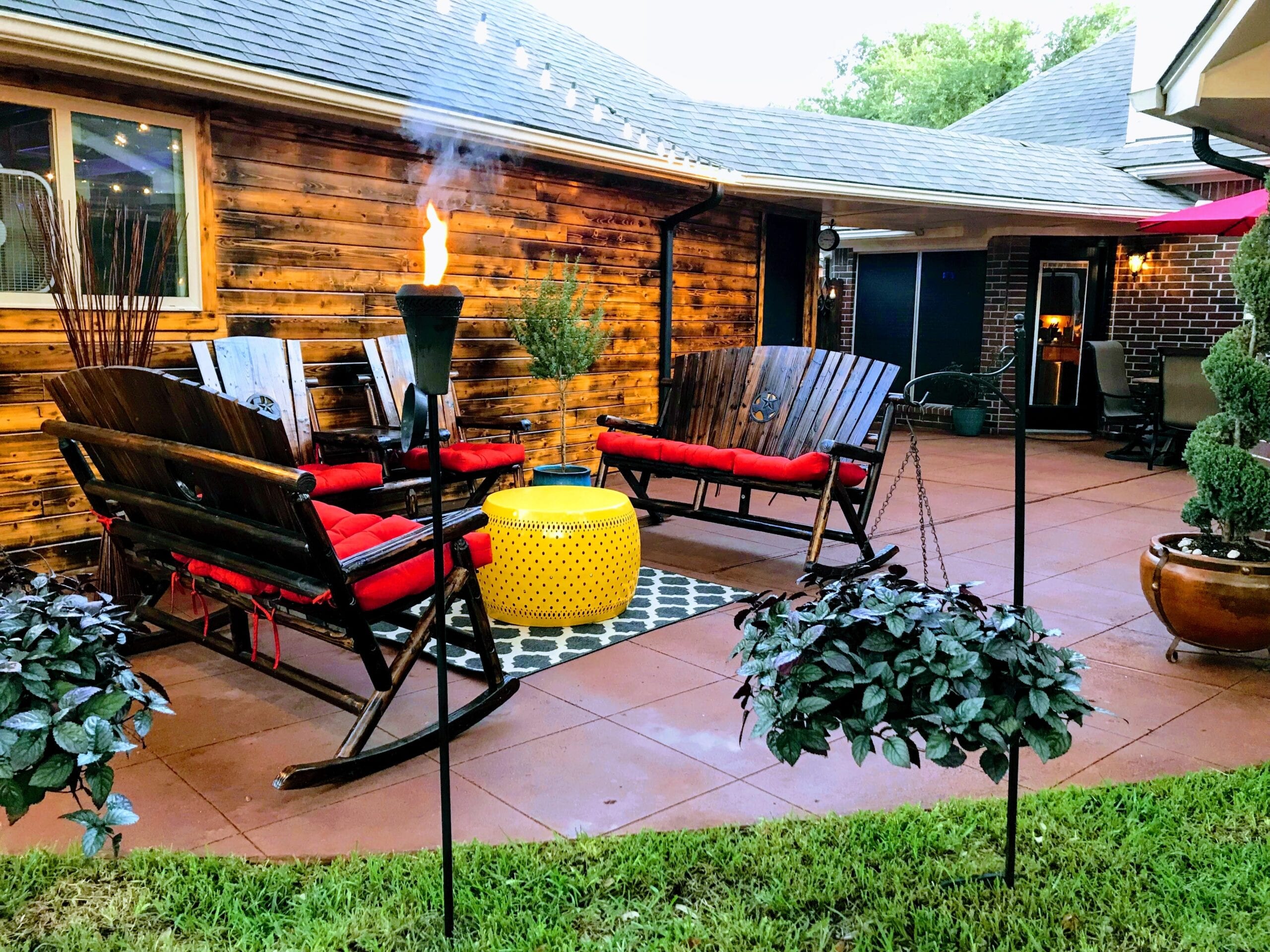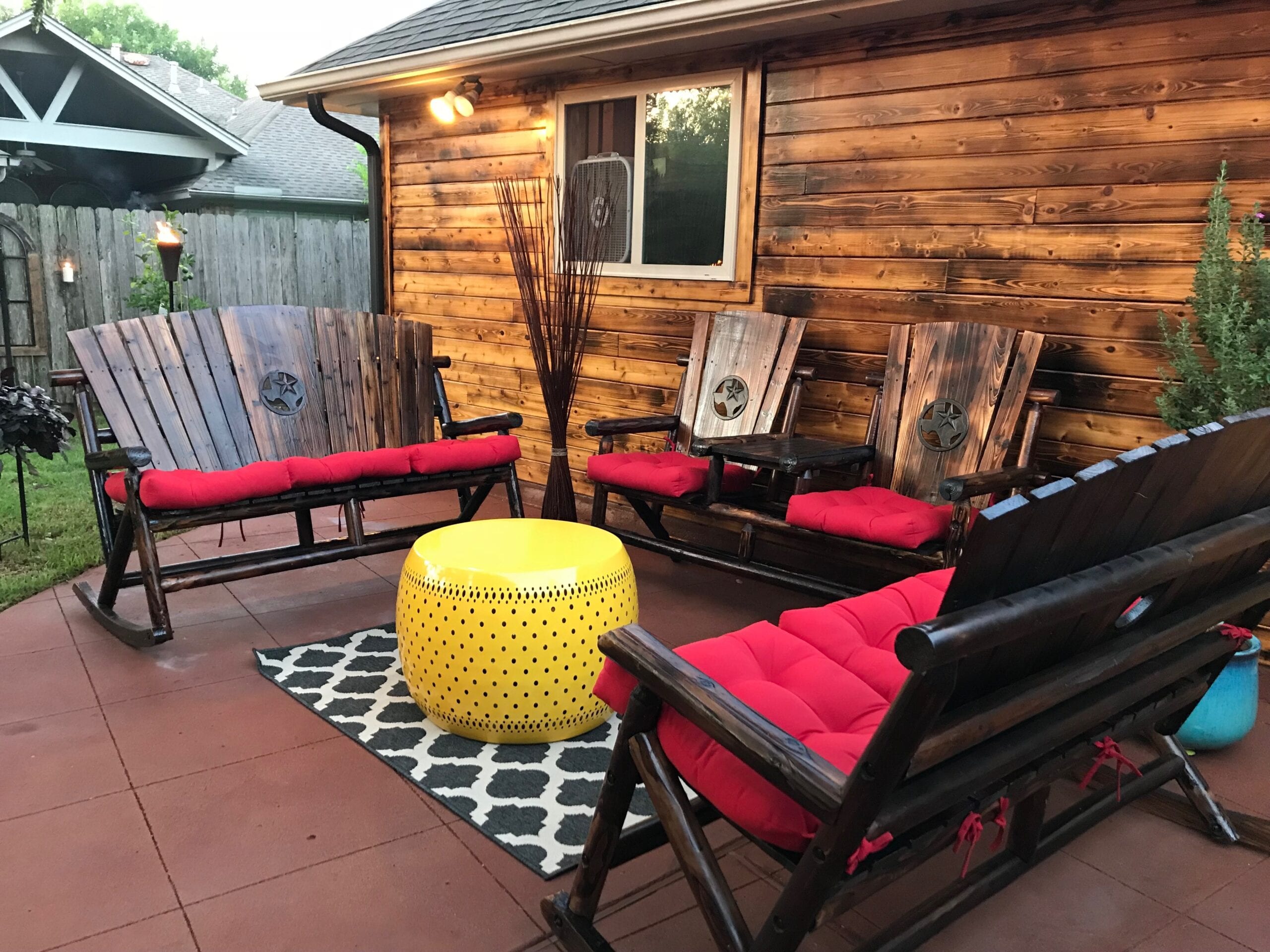 Revitalize Faded Concrete Paver Pool Coping
Faded concrete paver pool coping revitalized with Milano Red Portico Stains. The stains have transformed the pool area into a vibrant and inviting space, with a bold color that complements the water and surrounding landscaping. The pavers themselves have been revitalized, with the stain enhancing their natural texture and pattern for added depth and visual interest. The result is a stunning and inviting pool area that is sure to impress.
If you're looking to choose the best stain for your pool concrete deck, check out our comprehensive guide titled "How To Choose The Best Pool Concrete Deck Stain".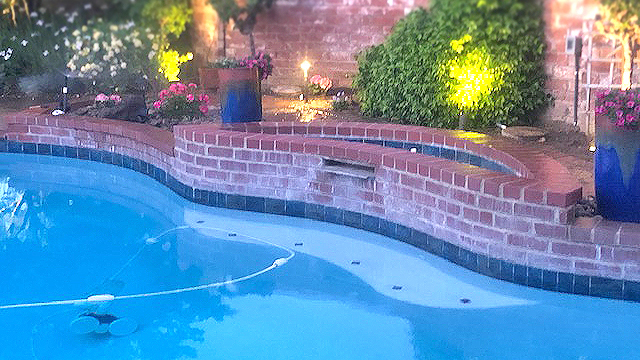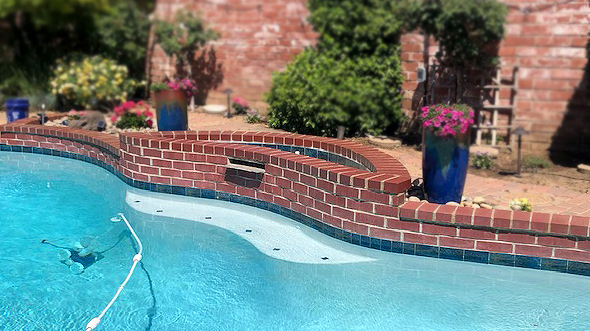 Unique Stain Combinations Transform Stamped Concrete Pool Deck and Coping into Stunning Features
Stamped concrete pool deck with a warm and inviting Milano Red Antiquing stain and stamped concrete pool coping with a Tweed Antiquing stain. The combination of stains has transformed the pool area into a stunning and unique space, with rich and earthy tones that complement the surrounding features. The stamped concrete textures have been enhanced by the stains, resulting in a beautiful and inviting pool area that is perfect for relaxation and entertainment.