Tweed Concrete Stain Photo Gallery
Discover neutral beige concrete stain ideas and opportunities in the Direct Colors photo gallery. Get inspired, then get started with our DIY tutorials, videos, and more!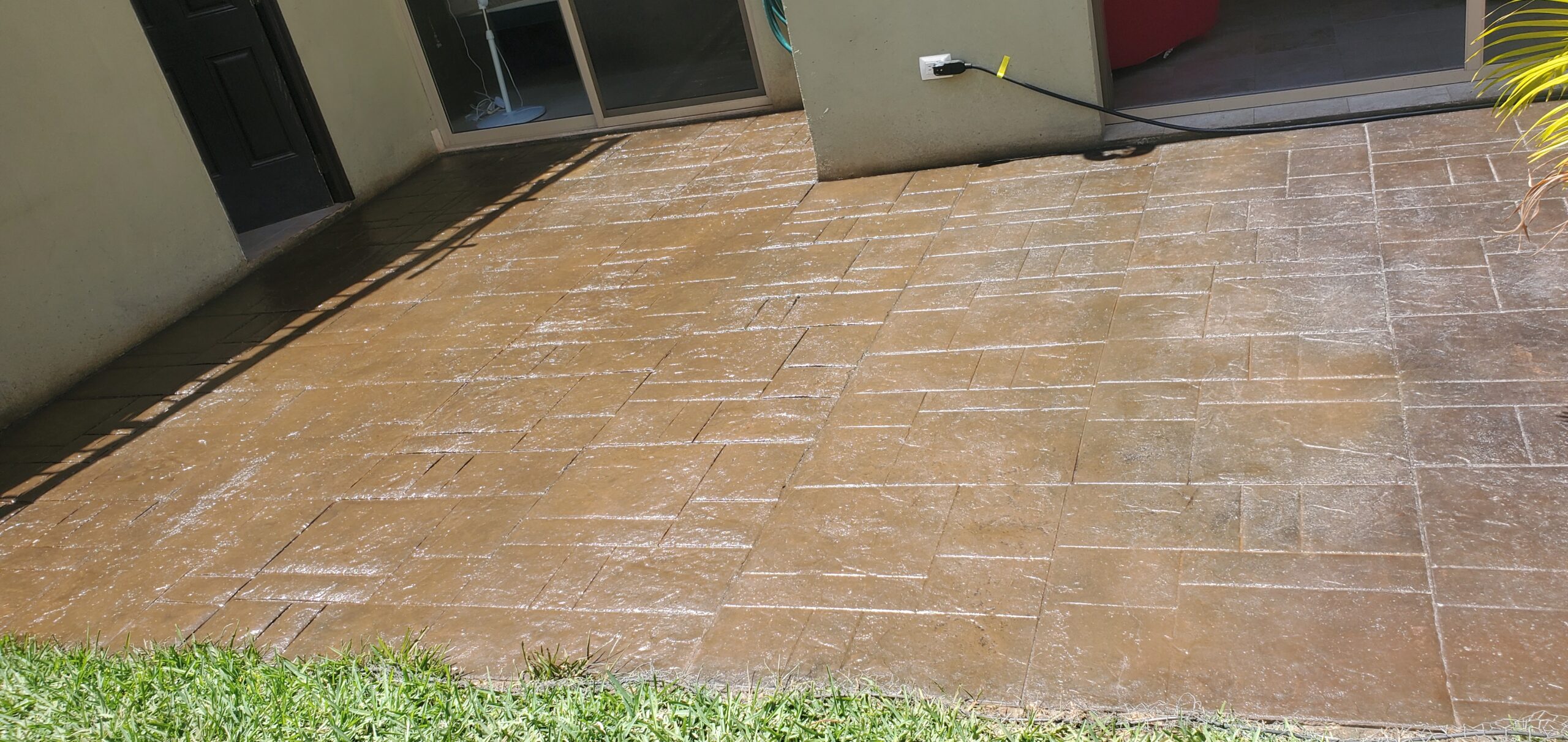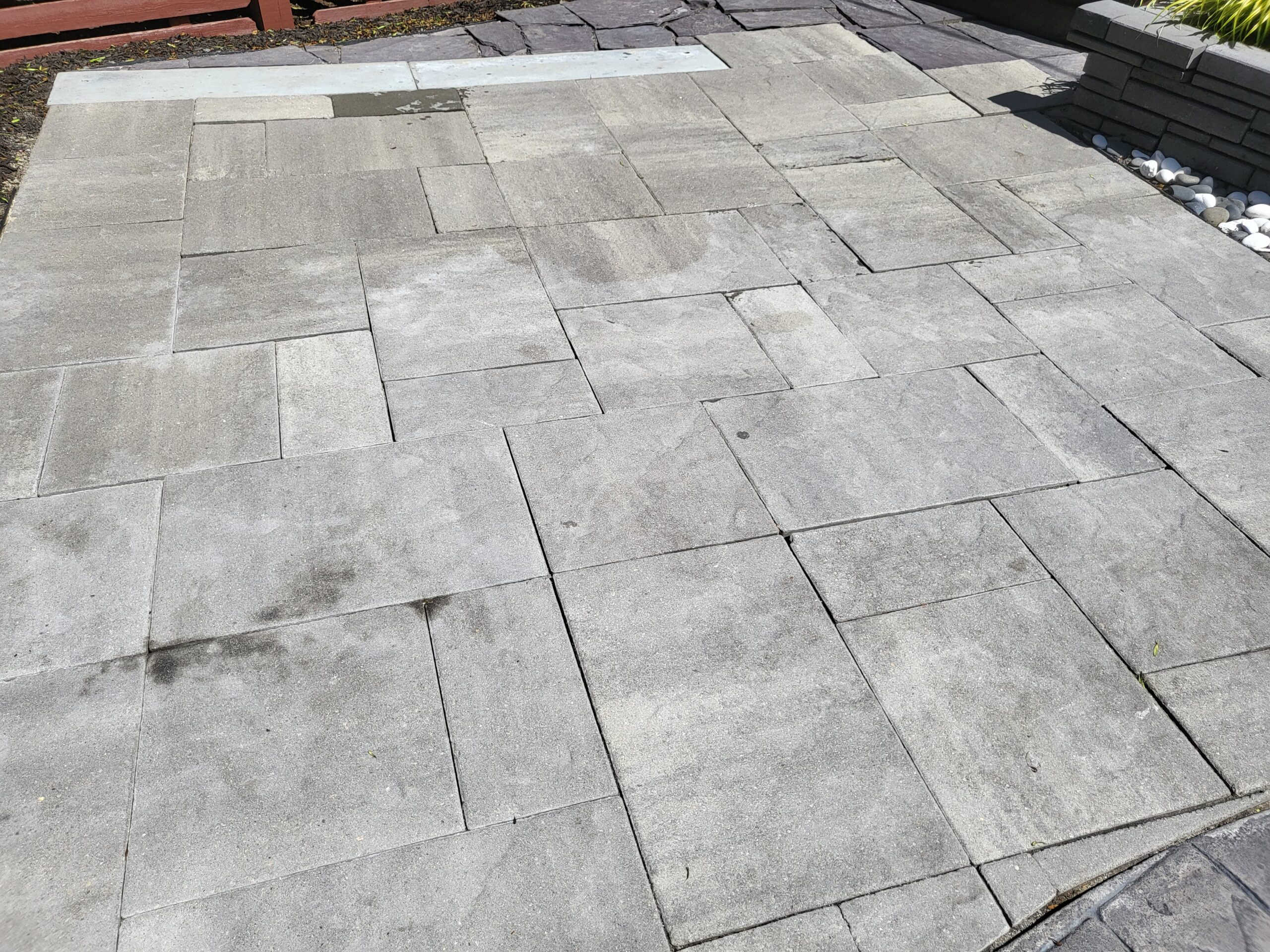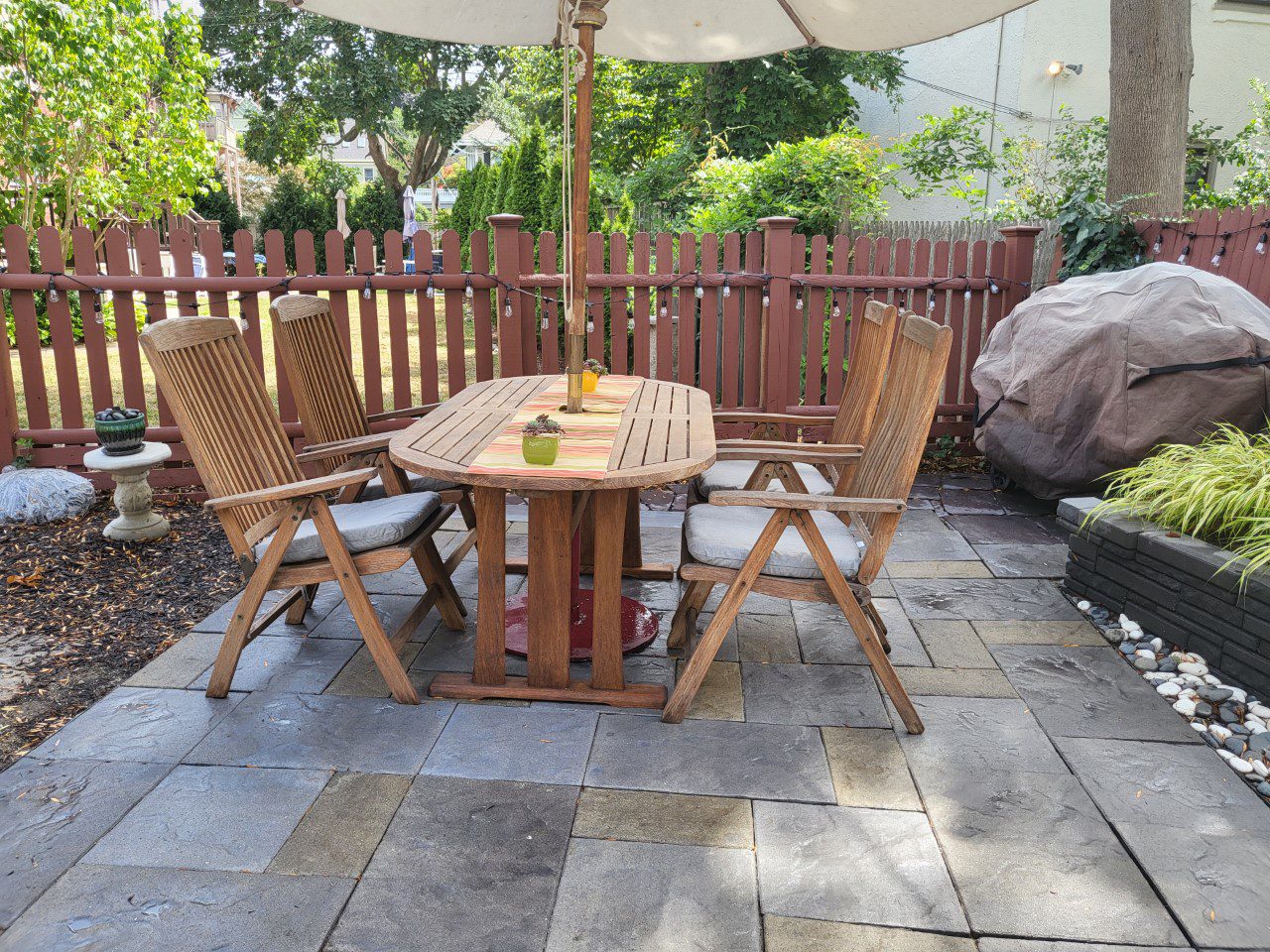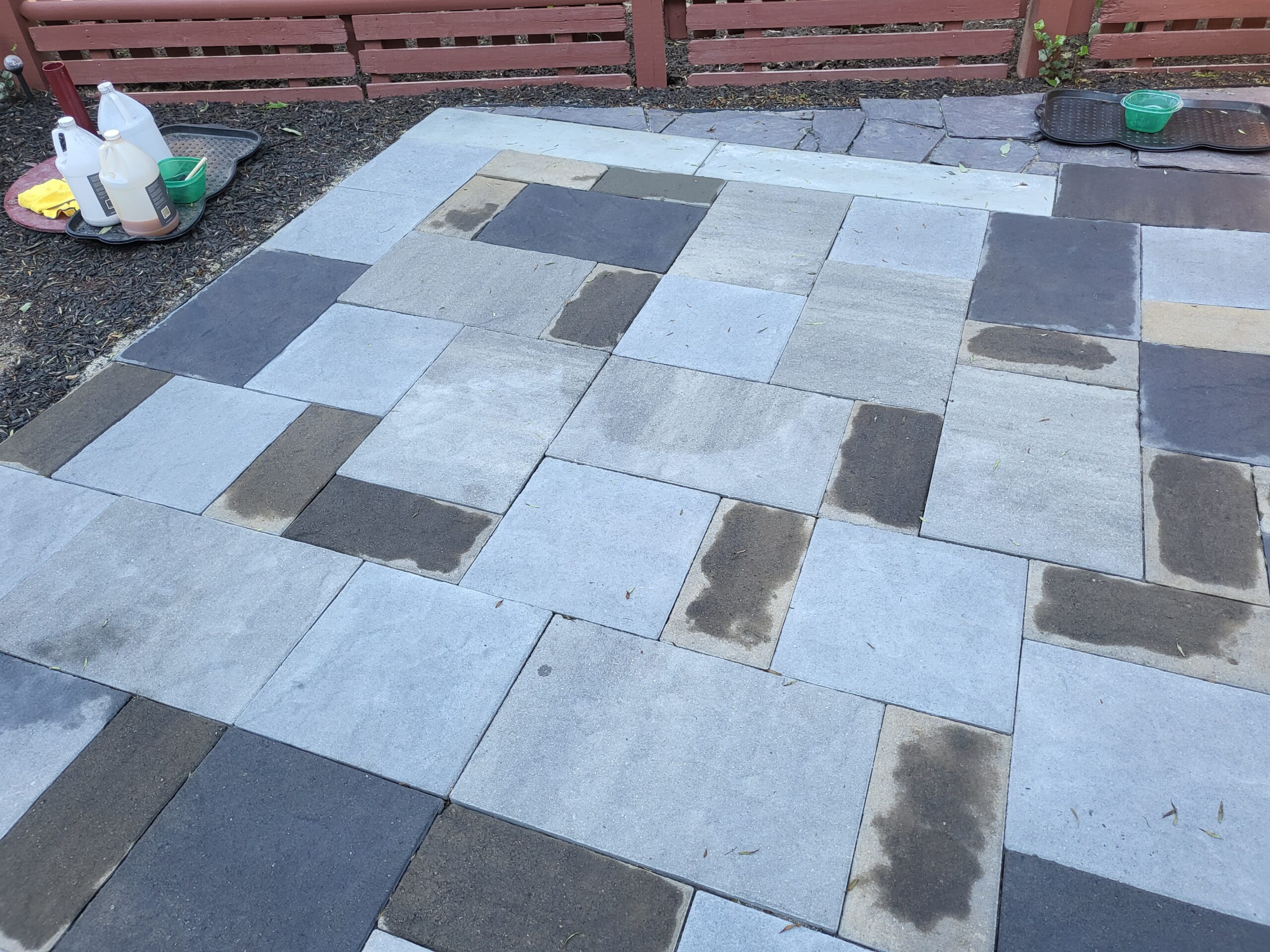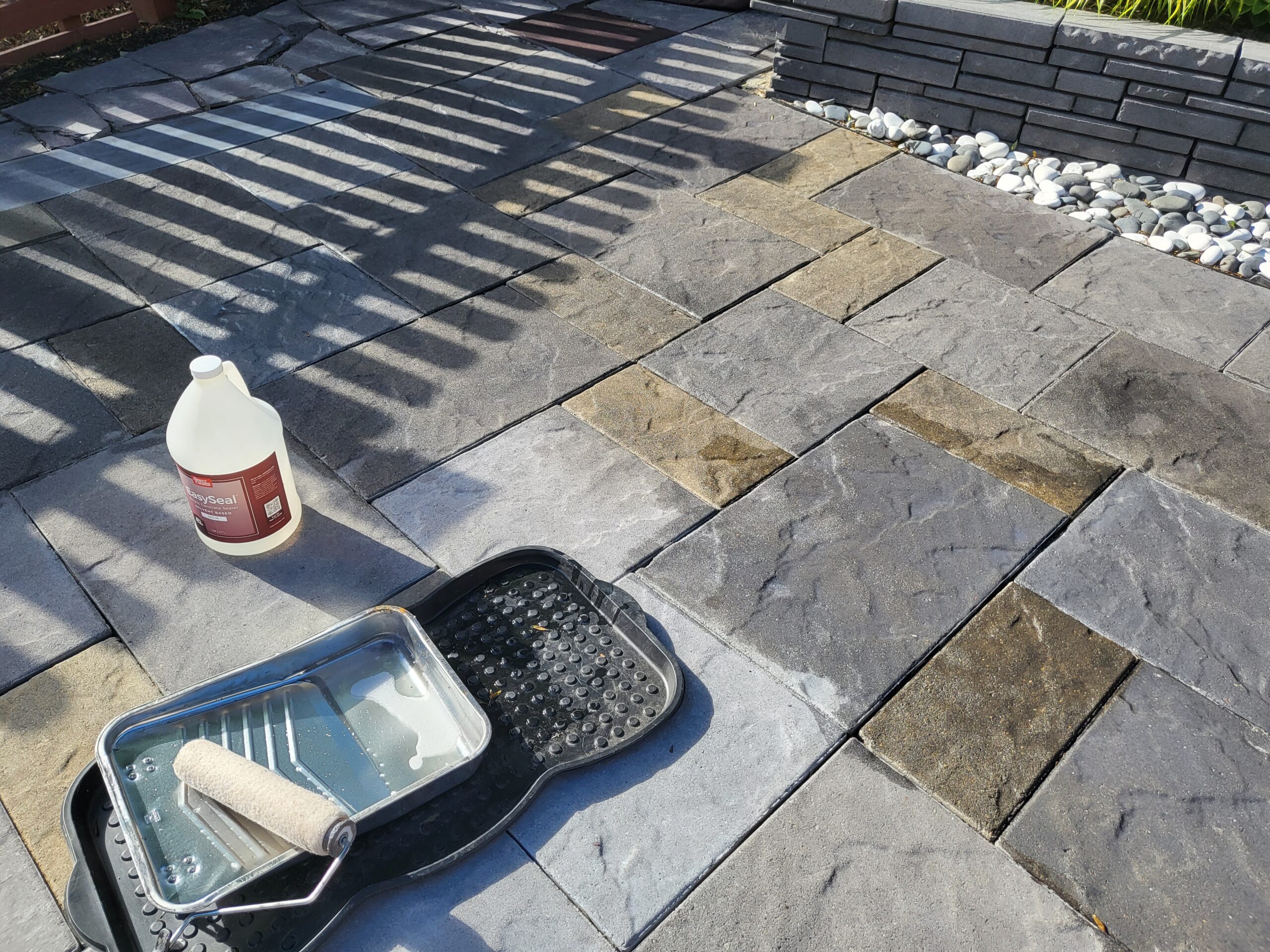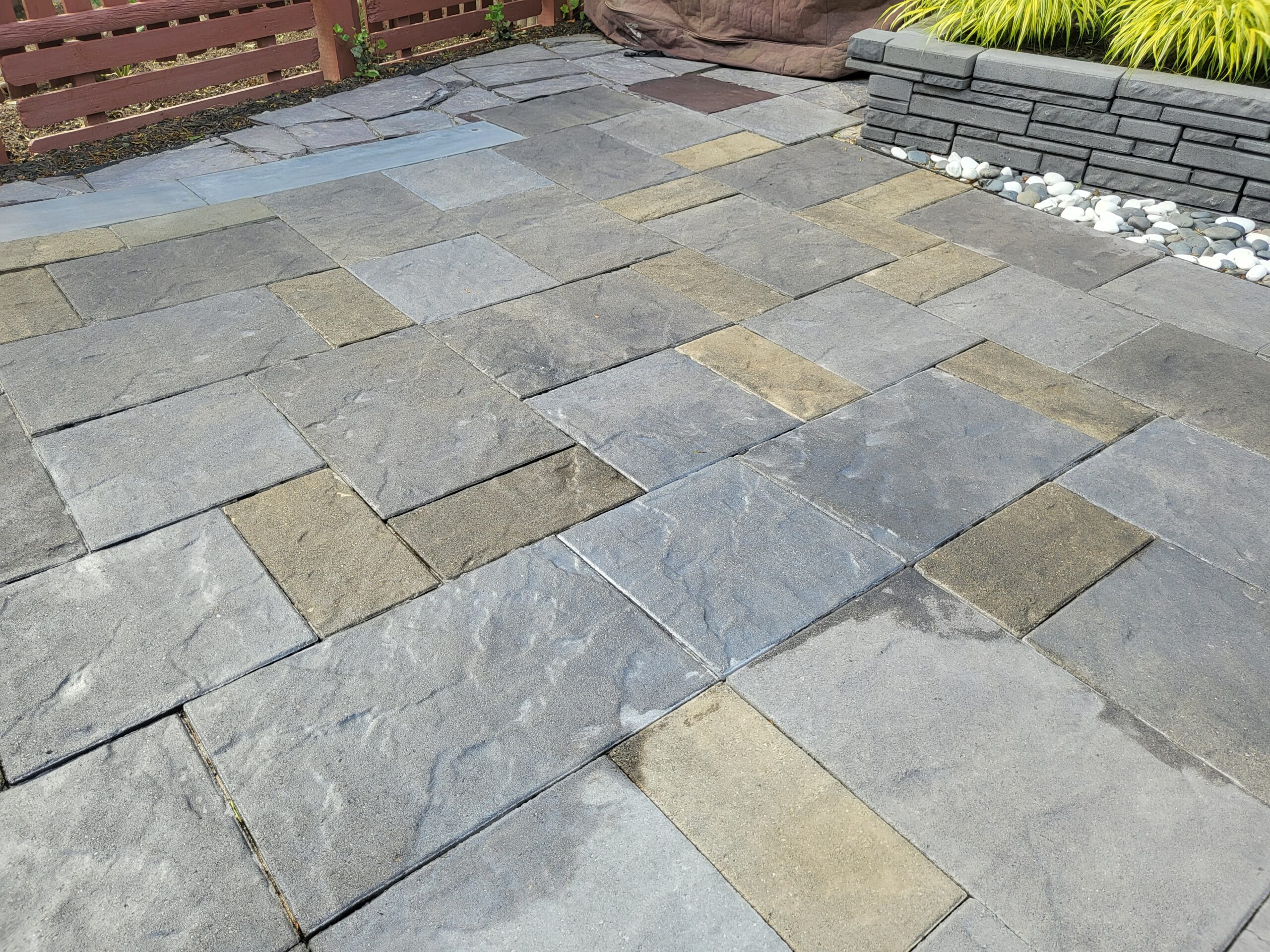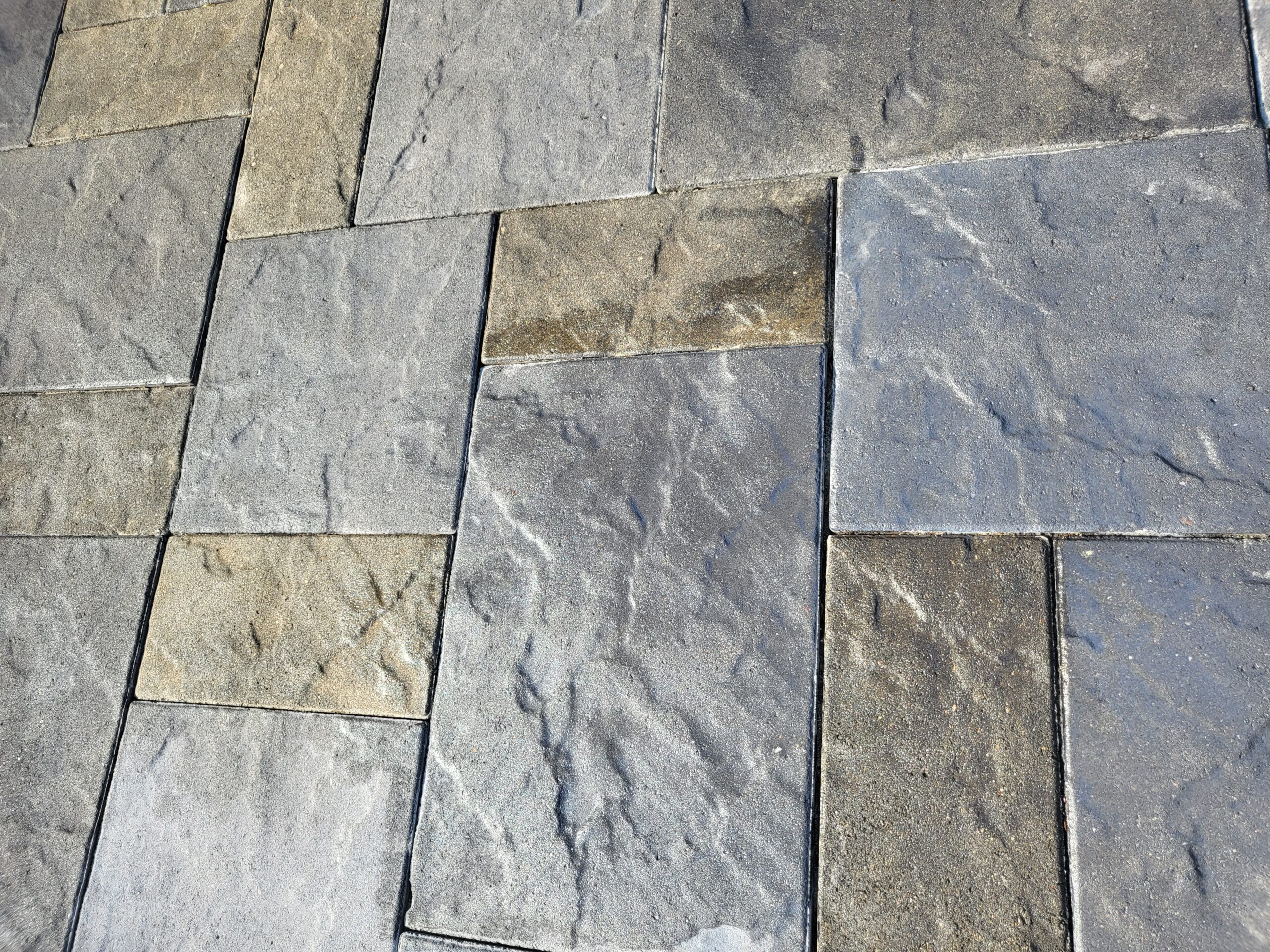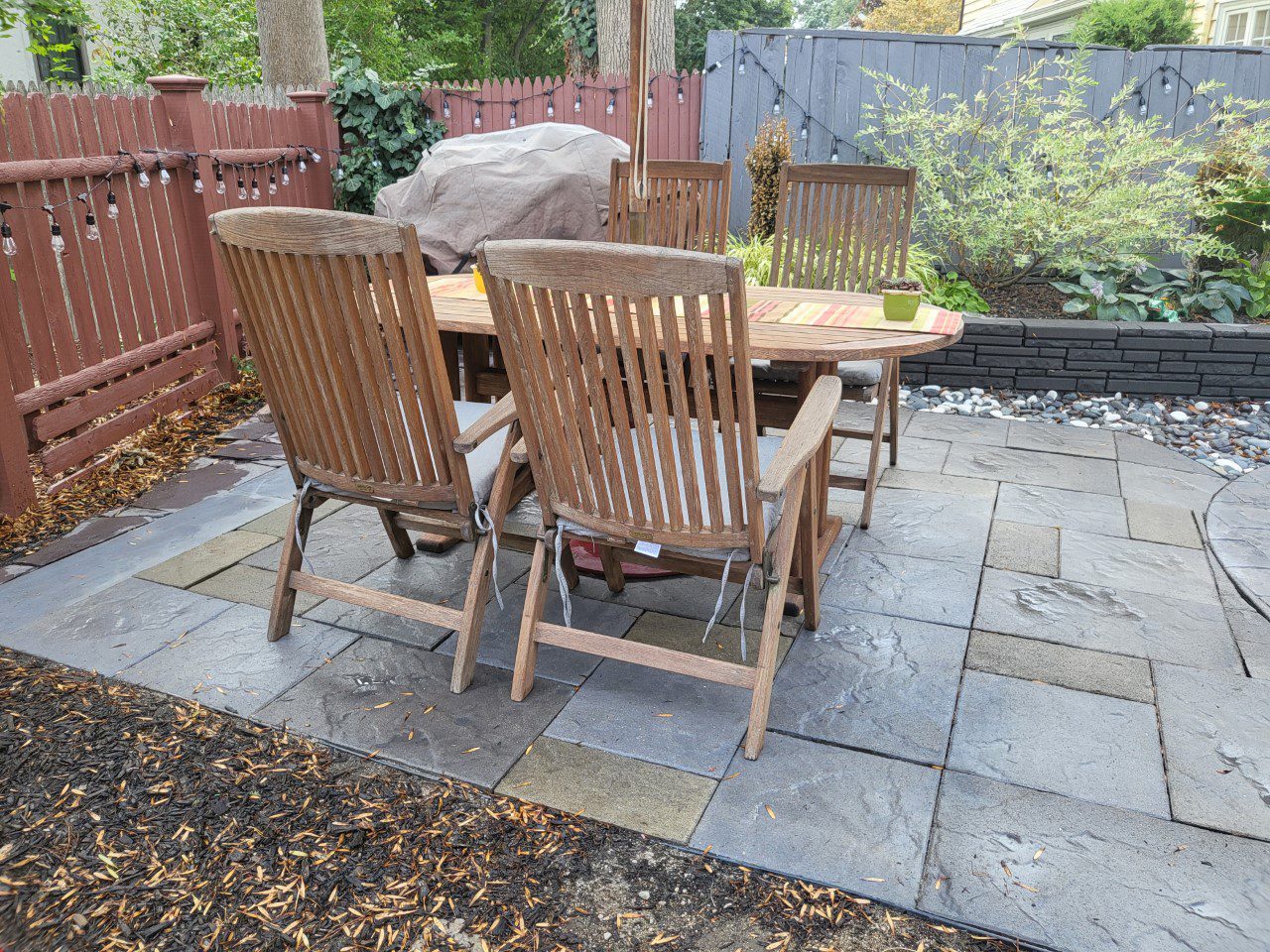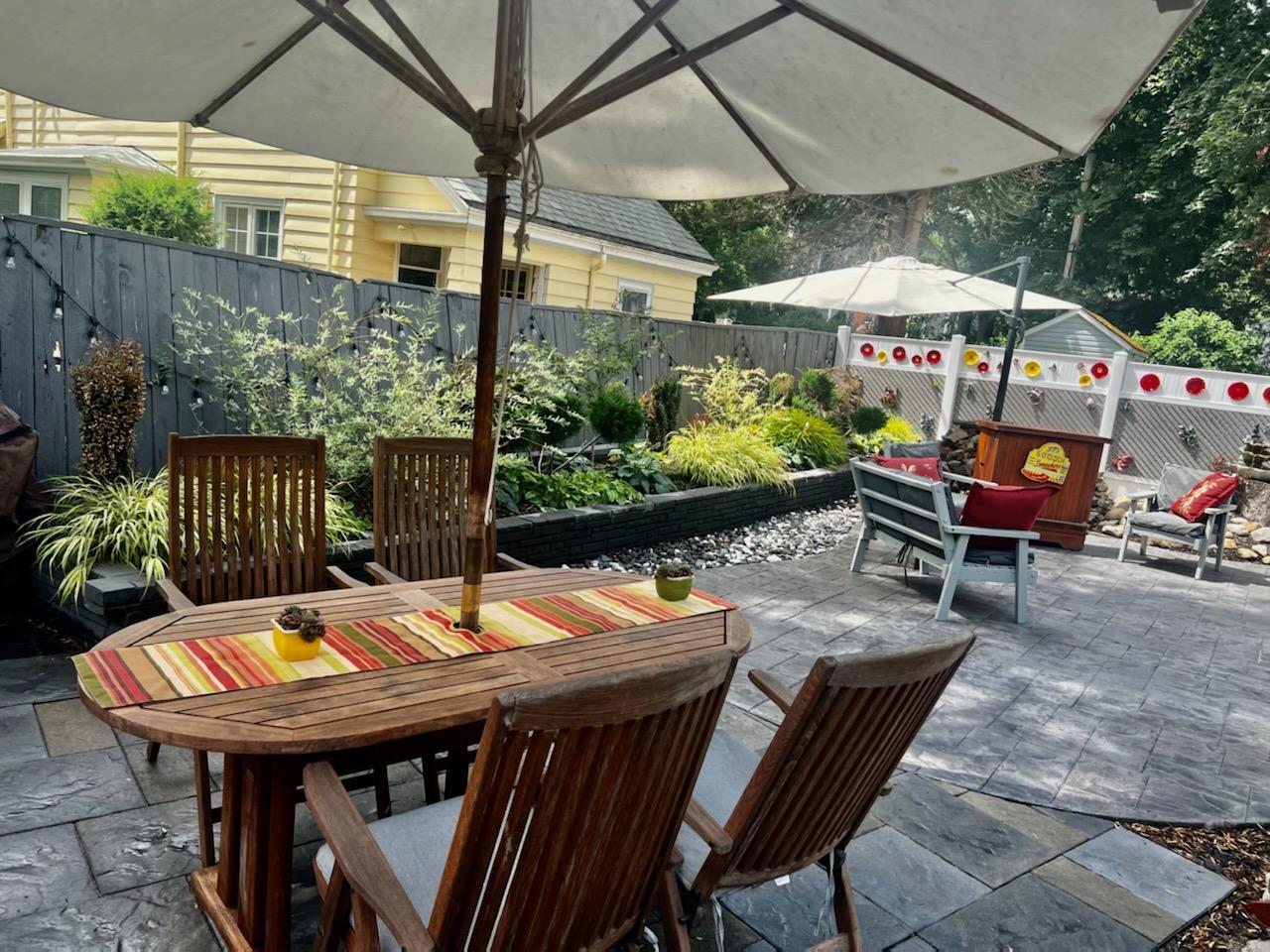 Project Info:
Project Completed In: 2 day(s)
Estimate of Square Footage: 10 sq. ft.
Project Description:
BBQ outdoor dining area. We wanted to add on an additional patio for outdoor dining.
We contacted a few local companies and was quoted 4K for labor and materials!! After recovering from sticker shock, we decided " we got this"..
We opted on pavers & Direct Colors stain / sealant.
The entire cost doing it ourselves .. less than 1k. After allowing the time in between installation of pavers and staining,/ sealant. We purchased Antiquing silver gray, tweed and charcoal gray.
I stained each paver individually using sponge brushes. I applied 2 coats allowing dry time between. I waited 24 hours before applying the satin sealant ( also allowing dry time between coats).
We couldn't be more satisfied with the end results!! We took the money we saved and spent a getaway weekend in the White Mountains of New Hampshire .. win win!.
Thank you Direct Colors for creating a professional, high quality product with expert results that 1st timer DIY's can easily master.
Personal Tips:
Read the instructions ( simple, easy to understand)
Pre prep .. we can't empathize this enough ! It's 90% the key to expert results.
Shake the stain .. Shake the stain .. did I mention not to forget to Shake the stain during application??
Check the weather forecast prior to beginning .. 3 days of partly cloudy/ no rain is ideal!
Contact Direct Colors customer care team if you have any questions .. they are friendly professional and knowledgeable
Direct Colors Products Used:
Antiquing stain Silver Gray, Tweed and Charcoal Gray
Satin Finish Sealant
The only thing better than one concrete stain color is two colors of stain! After this faded stamped concrete pool lost all of its original color, this DC customer was looking to bring the color back.  Tweed concrete stain spruced up the border, while gorgeous Milano Red livened up the center.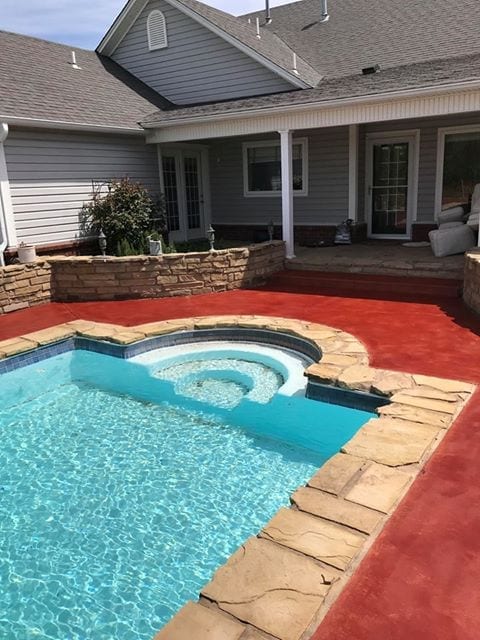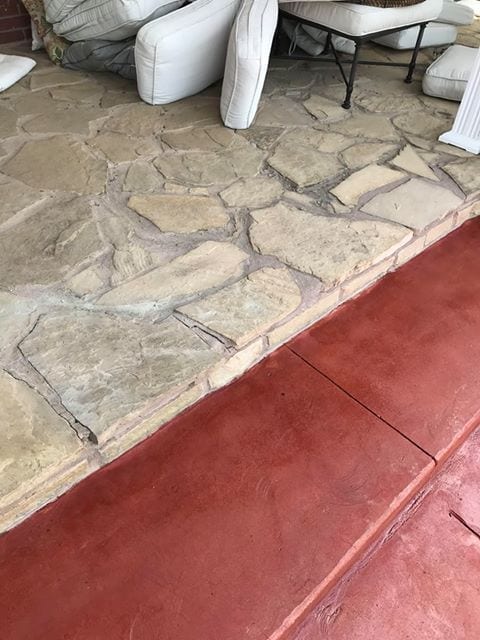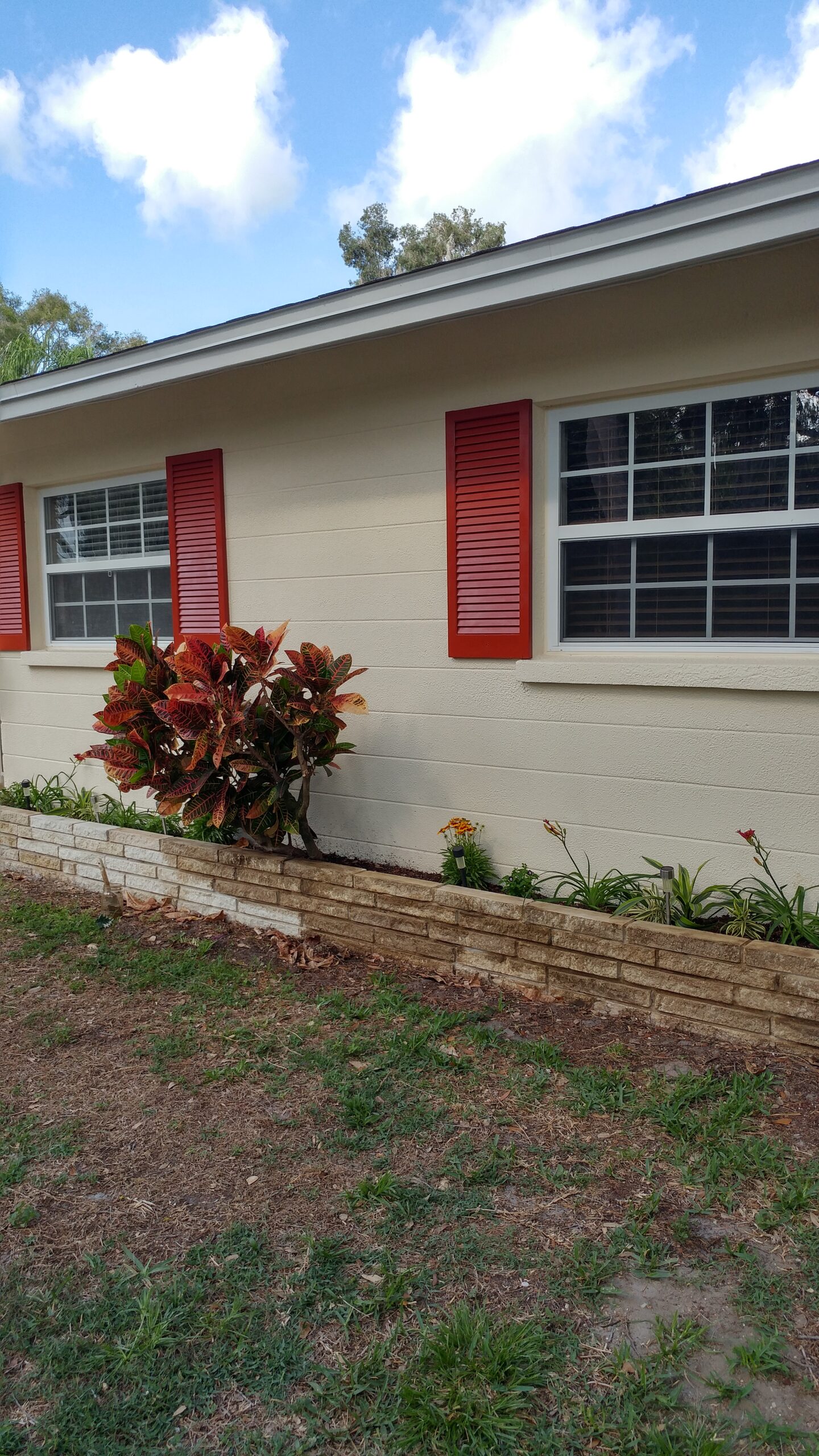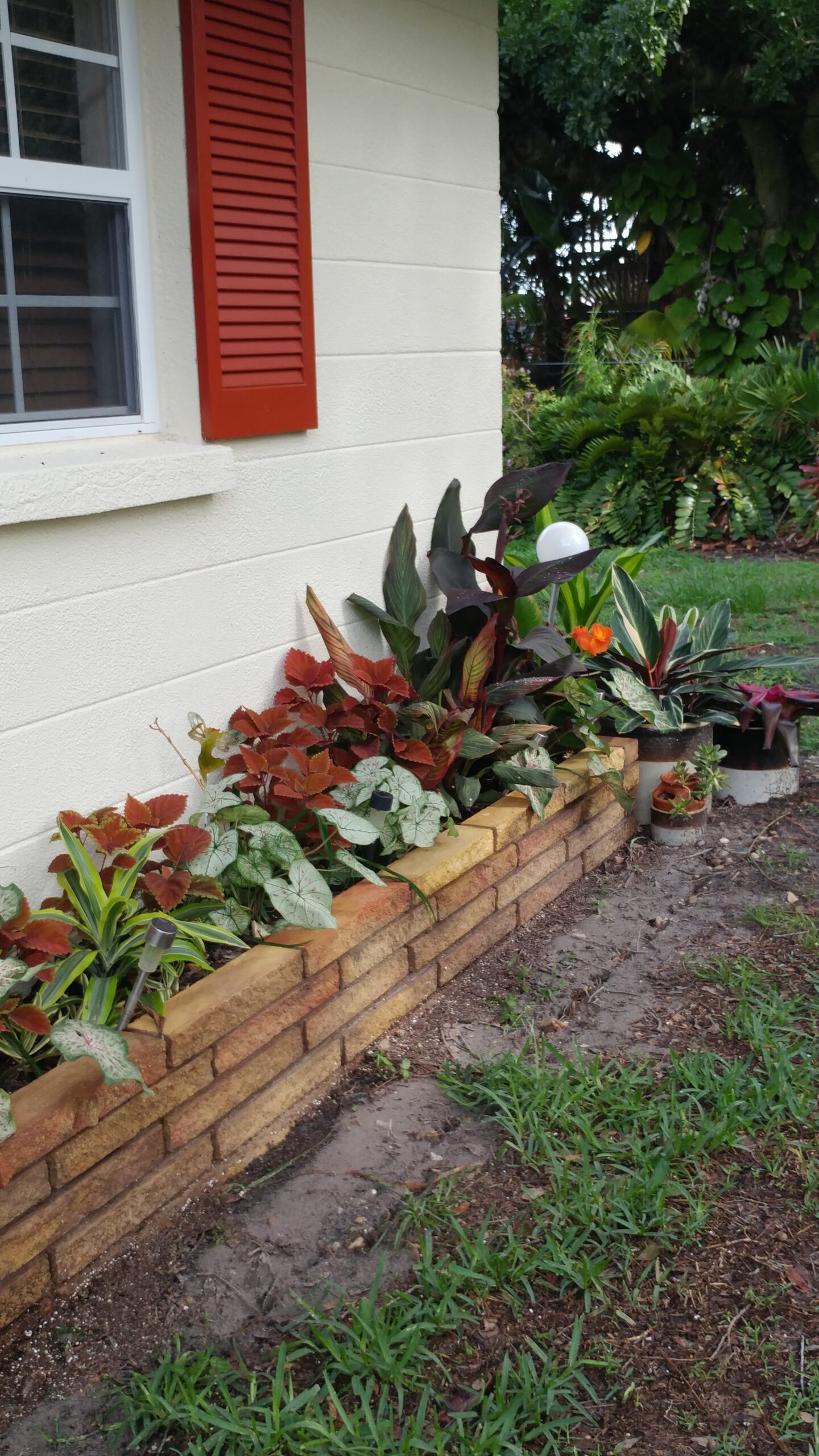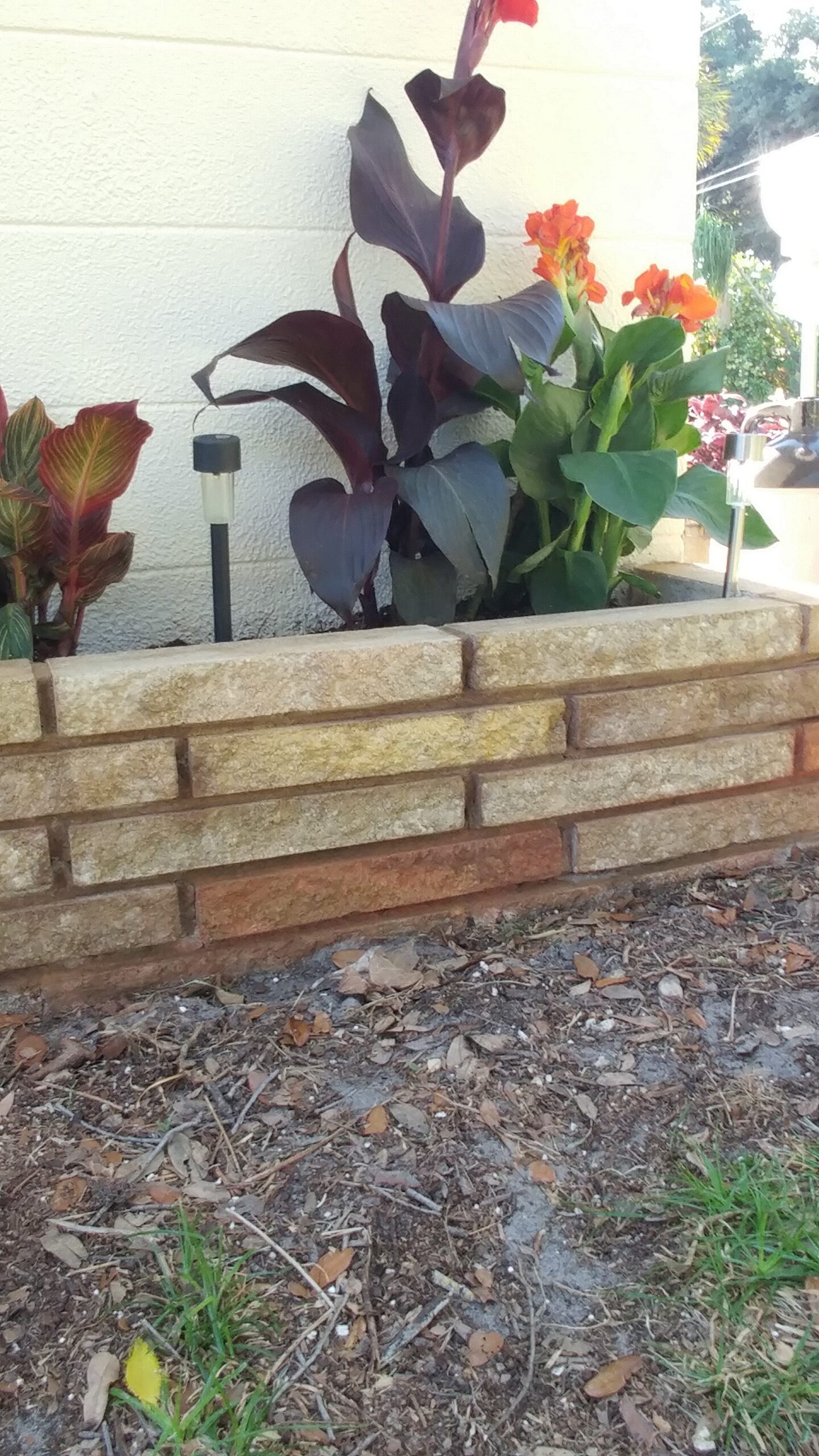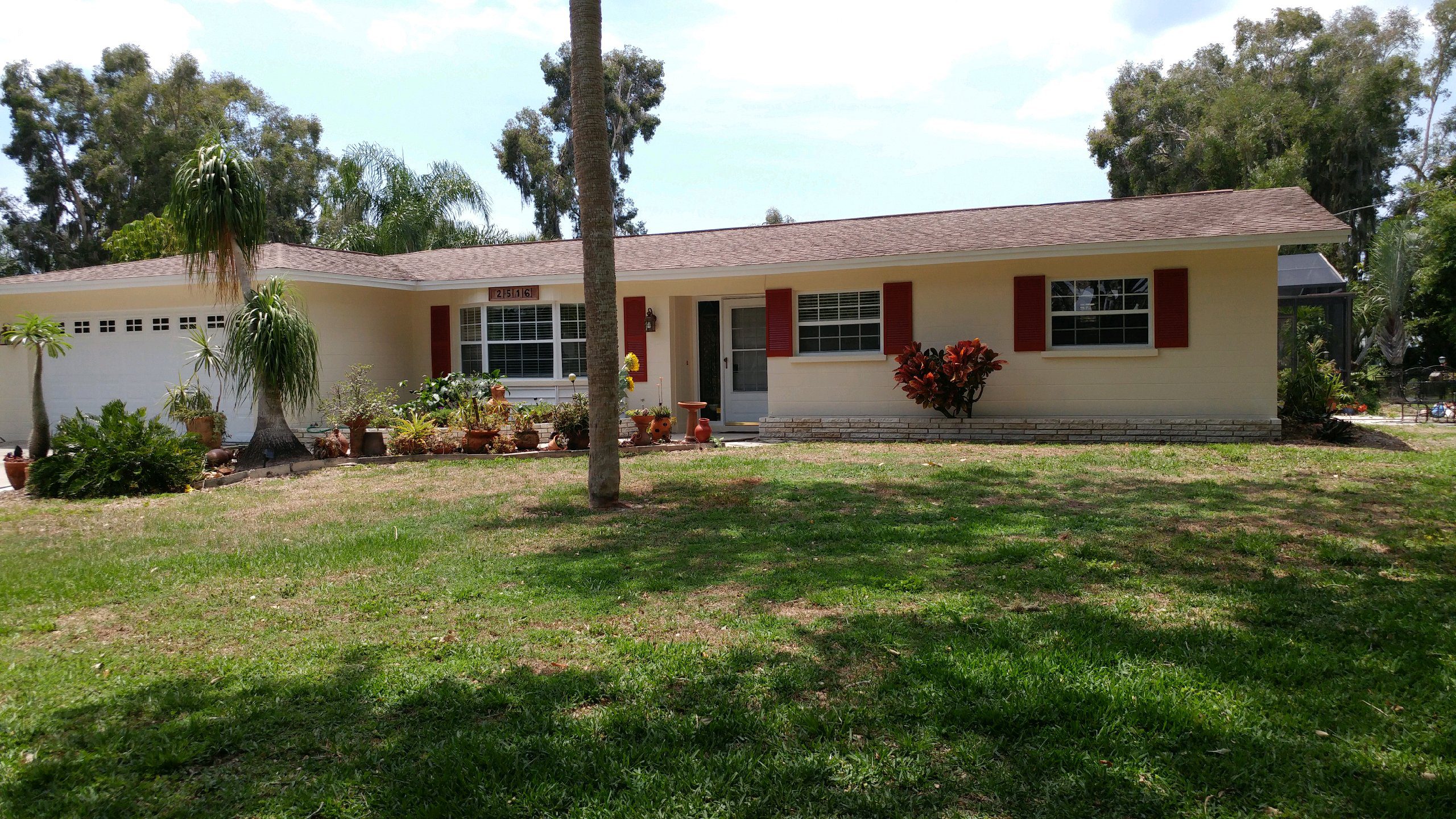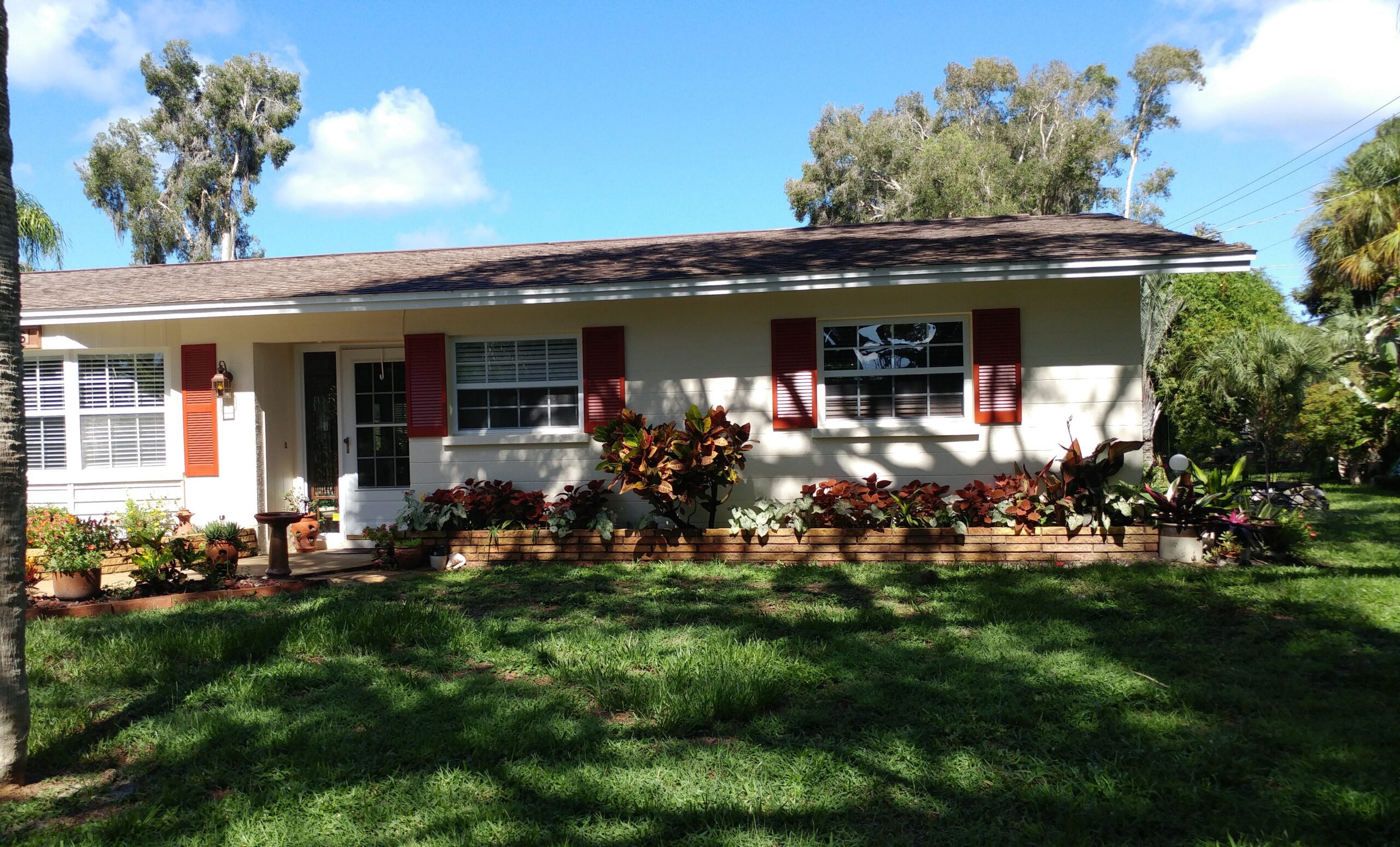 Project Info:
Project Completed In: 3 day(s)
Estimate of Square Footage: 012.00 sq. ft.
Project Description:
Had a very uglydirty white retaining wall that I hid for years with ferns. Decided to stain it earthy colors.
Personal Tips:
Start with the lighter colors and build up to the darkest shades. Don't be afraid to blend the colors.
Direct Colors Products Used:
Tweed
Mojave dunes
Driftwood
Wheat
Other Products Used:
Acetone