Commercial Concrete Floor
---
Welcome to our gallery of commercial concrete staining projects! Here, you can see the amazing transformations that have been achieved with the application of concrete stain. Concrete stain is a versatile and cost-effective way to add color and character to concrete surfaces, and it can be used on a variety of commercial spaces including retail stores, restaurants, offices, and more. Whether you are looking for inspiration for your own project or simply want to see the creative possibilities of concrete staining, we hope you enjoy browsing our collection of before and after photos.
Valtex Headquarters Office
Specializing in full shell construction, subcontractor Valtex considered what to do for the floors in their new headquarters. Coming in at 3,500 square feet, it was an ambitious project from the get-go!
A blue acid stain base with black concrete veining ended up being the winning combination. The concrete floors were then topped off with glossy sealer and floor wax – look at 'em shine!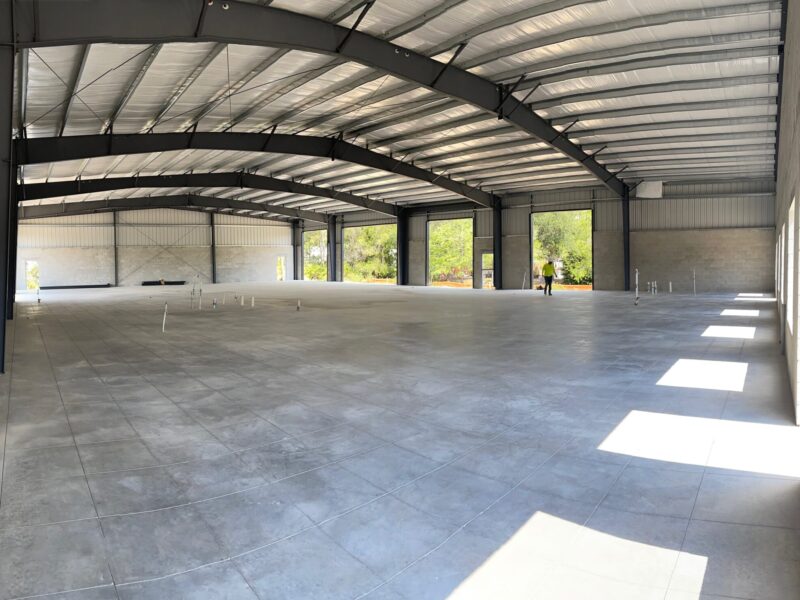 Before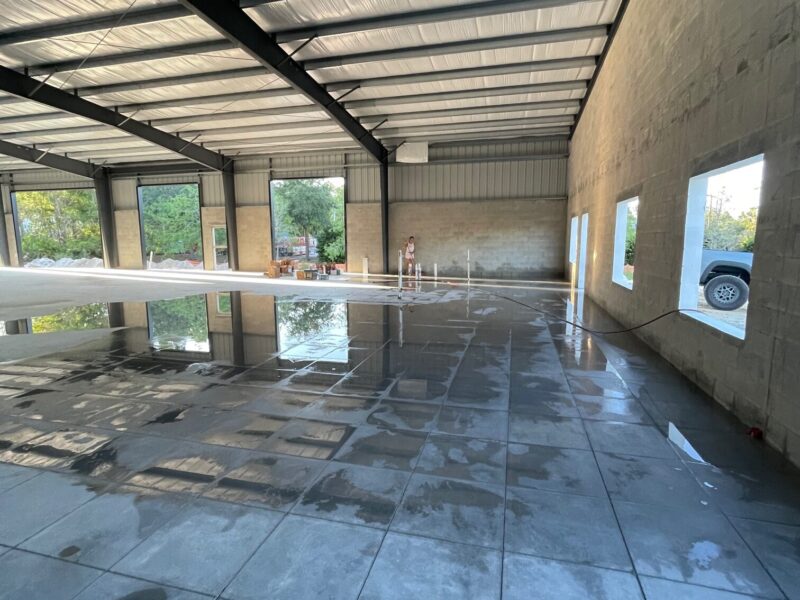 Cleaning concrete surface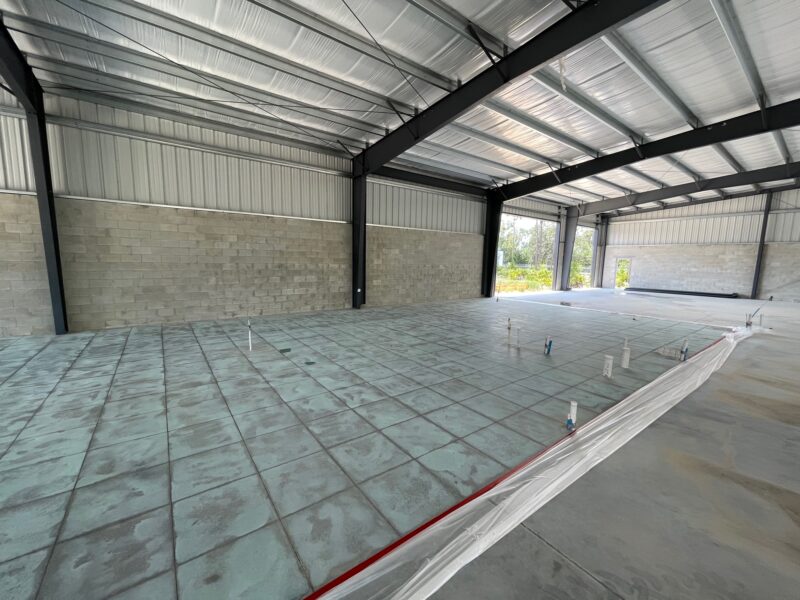 EverStain azure blue base color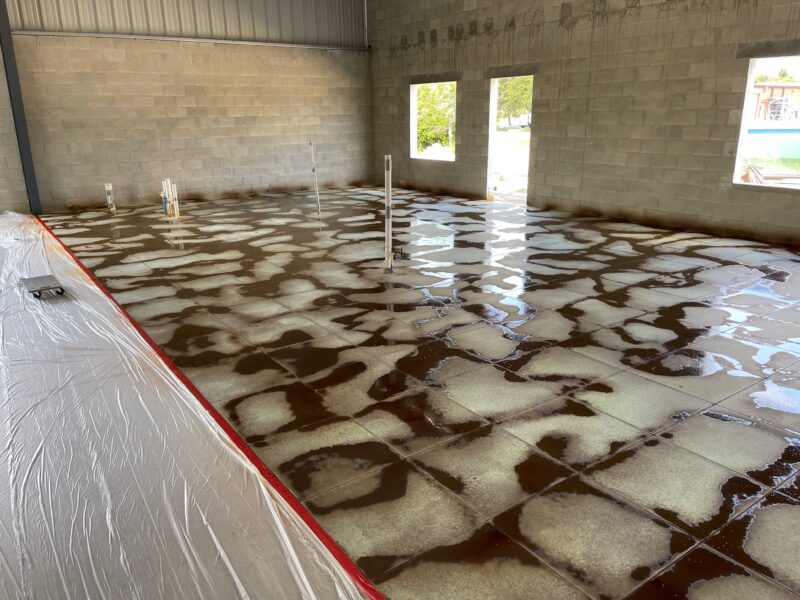 Black EverStain acid stained veined highlights over dry azure blue base color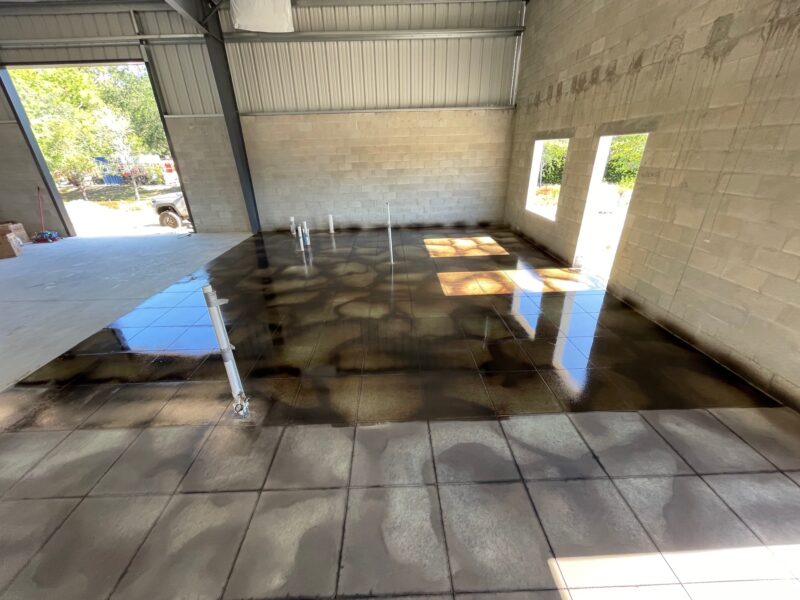 EasySeal application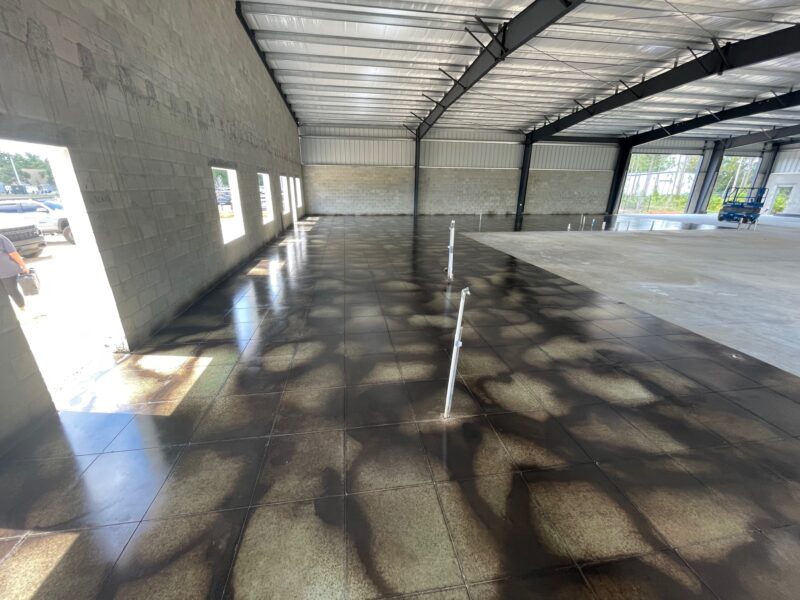 Azure Blue & Black EverStain on commercial concrete floor
Product Used