Creating a Faux Polished Concrete Floor: A Cost-Effective Guide
by Justin Richardson
Are you looking for a way to give your concrete floors a polished look without breaking the bank? One cost-effective solution is to use concrete dye to create a faux polished concrete floor. Concrete dye powder is a UV-stable, super fine powder that is mixed with all-purpose acetone to stain smooth concrete floors. It comes in a wide variety of vivid colors and is easy to use, making it a great option for DIY projects.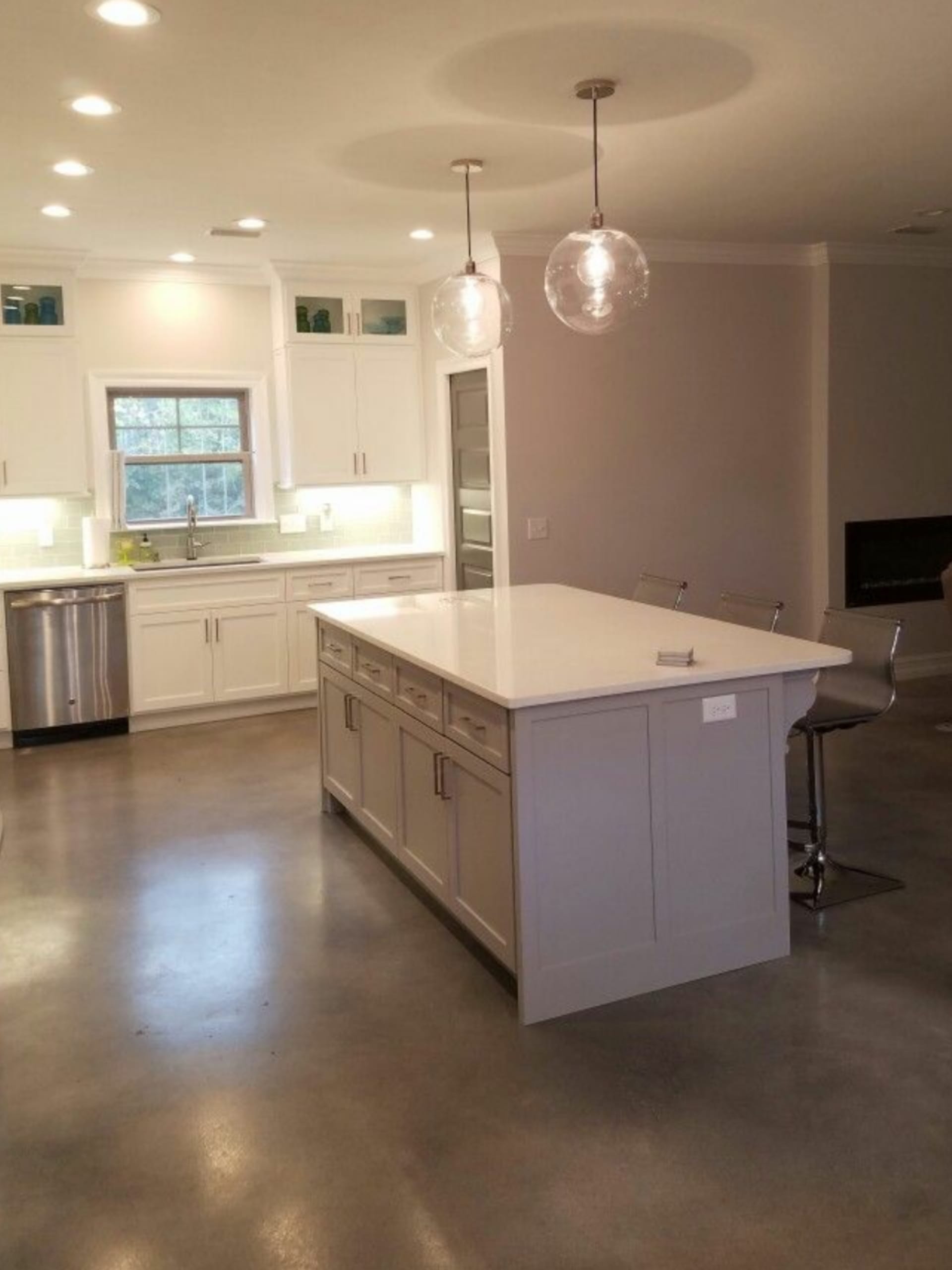 Direct Colors' Vibrance Dye is a popular choice for creating a faux polished concrete floor on a budget. One example of this is a kitchen floor that was dyed using Vibrance™ dye in Stormy Gray, White, Charcoal, and Light Slate. The result is a beautiful and unique floor that looks like polished concrete, but at a fraction of the cost.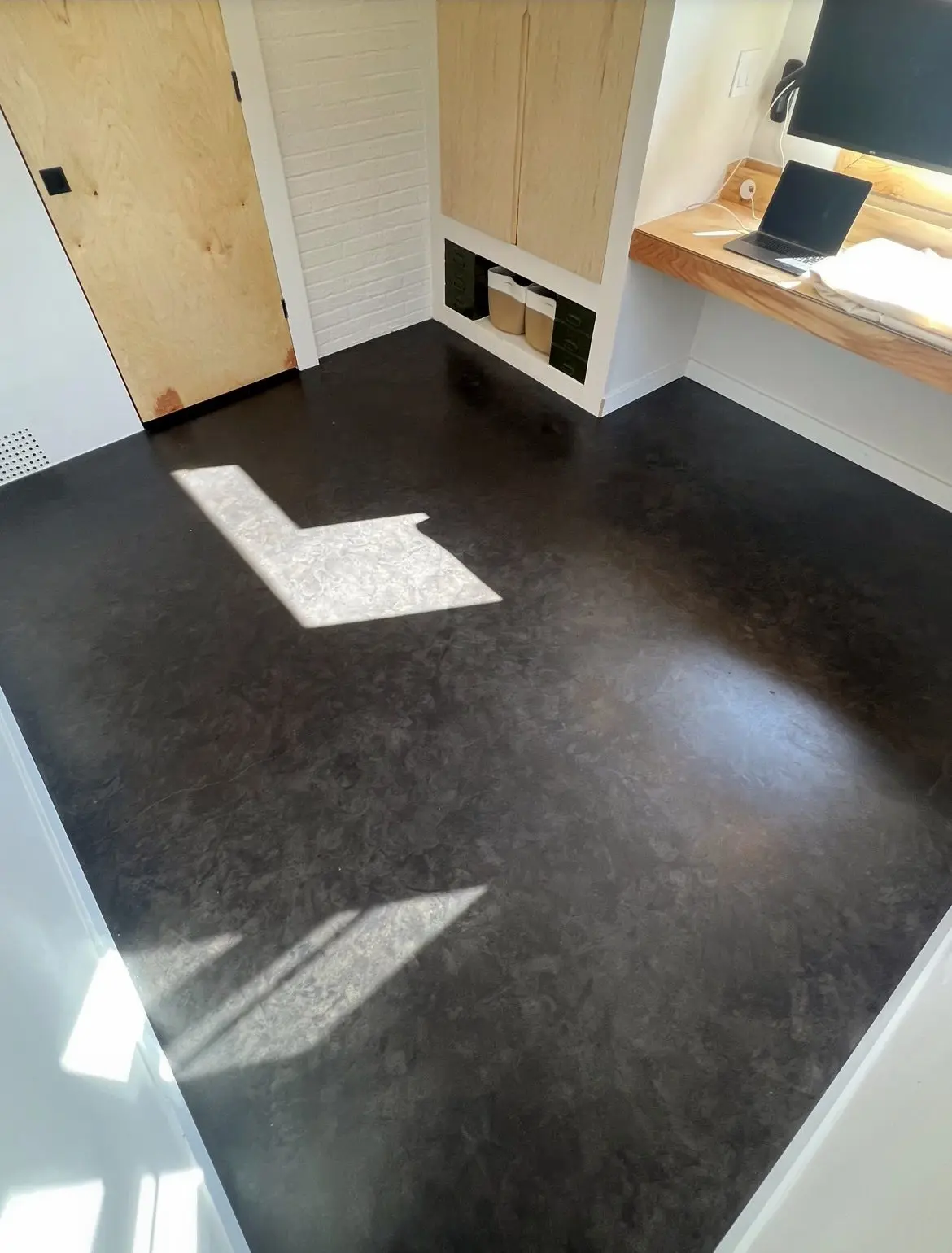 If you're looking to achieve a similar look, Jim from Mountain Smoke Concrete in Tennessee recommends first sealing your floor with a tinted concrete sealer and then applying concrete dye pigment color accents for a faster turnaround on indoor floors. This is a great option for concrete floors where time is of the essence!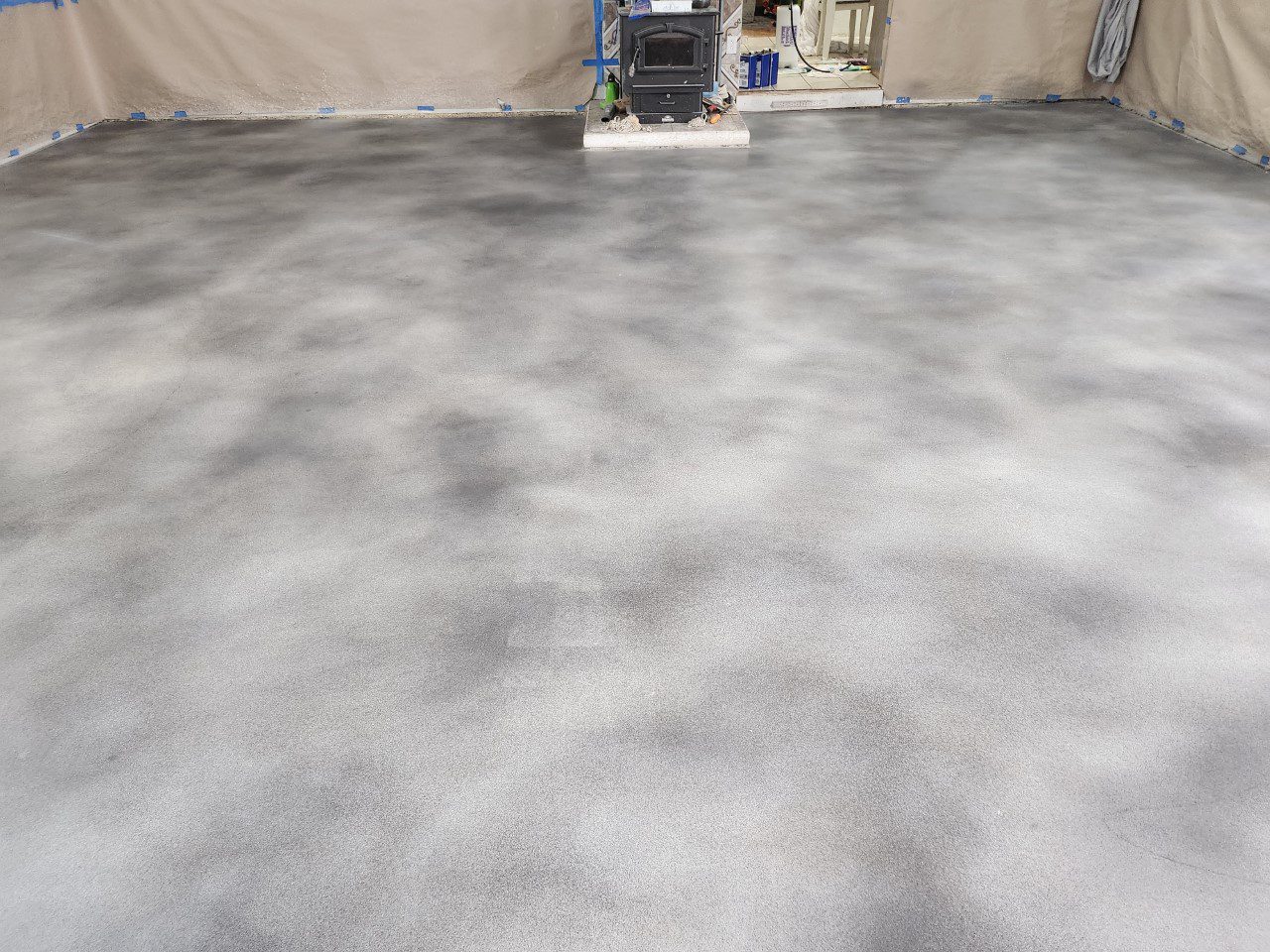 Time needed: 2 days.
Step-by-step guide on how to dye concrete to look like faux polished concrete:
Prepare the concrete dye by mixing two 1-gallon packets of Stormy Gray Vibrance™ powder with two gallons of acetone in an acetone sprayer. Repeat the process for the White Vibrance™

 Dye.

Allow the acetone concrete dye mix to sit for 1 hour.
Apply the Stormy Gray Vibrance™ dye over the concrete surface in a circular motion, making sure to agitate the stain mix regularly. Then, apply the white concrete color dye in a manner that creates a shading and lighter effect of a mottled dark gray concrete floor.
Rinse acetone sprayers with acetone.
Seal the concrete floor with AcquaSeal™ concrete sealer.
. Allow it to dry for 24-48 hours.
Finally, apply two thin coats of ProWax Polish™ to protect floors from foot traffic.
CAUTION: When preparing the concrete dye mixture with acetone, it is important to use caution. Do not mix the dye and acetone in the sprayer using any type of electrical mixer. Acetone is highly flammable and using an electrical mixer could pose a fire risk. Instead, manually mix the dye and acetone using a stir stick or by shaking the container vigorously. As always, be sure to store and use acetone in a well-ventilated area and keep it away from heat, sparks, and open flames.
Before: Cleaned and Prepped Concrete Floor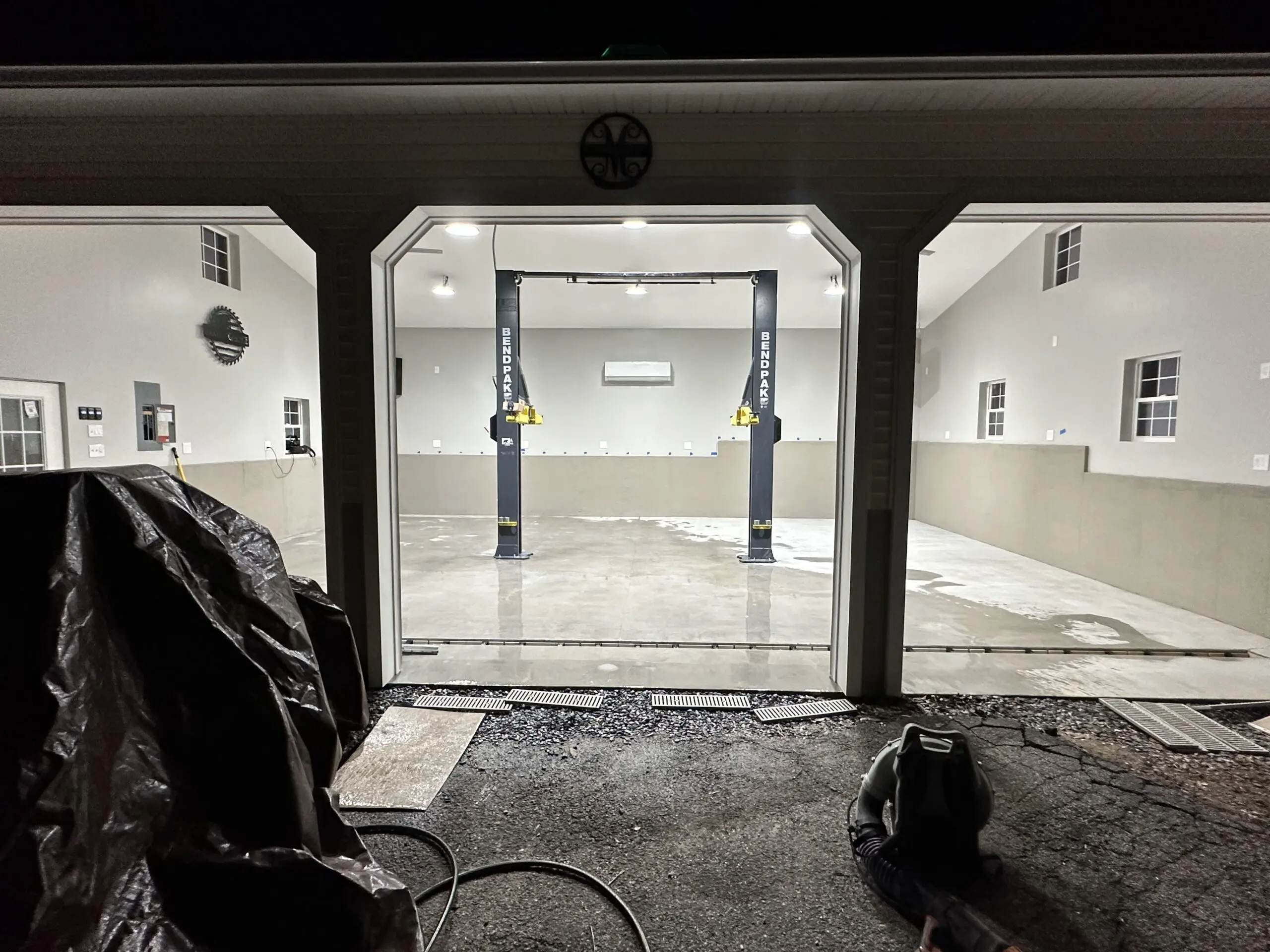 After: Faux Polished Concrete Floor Finish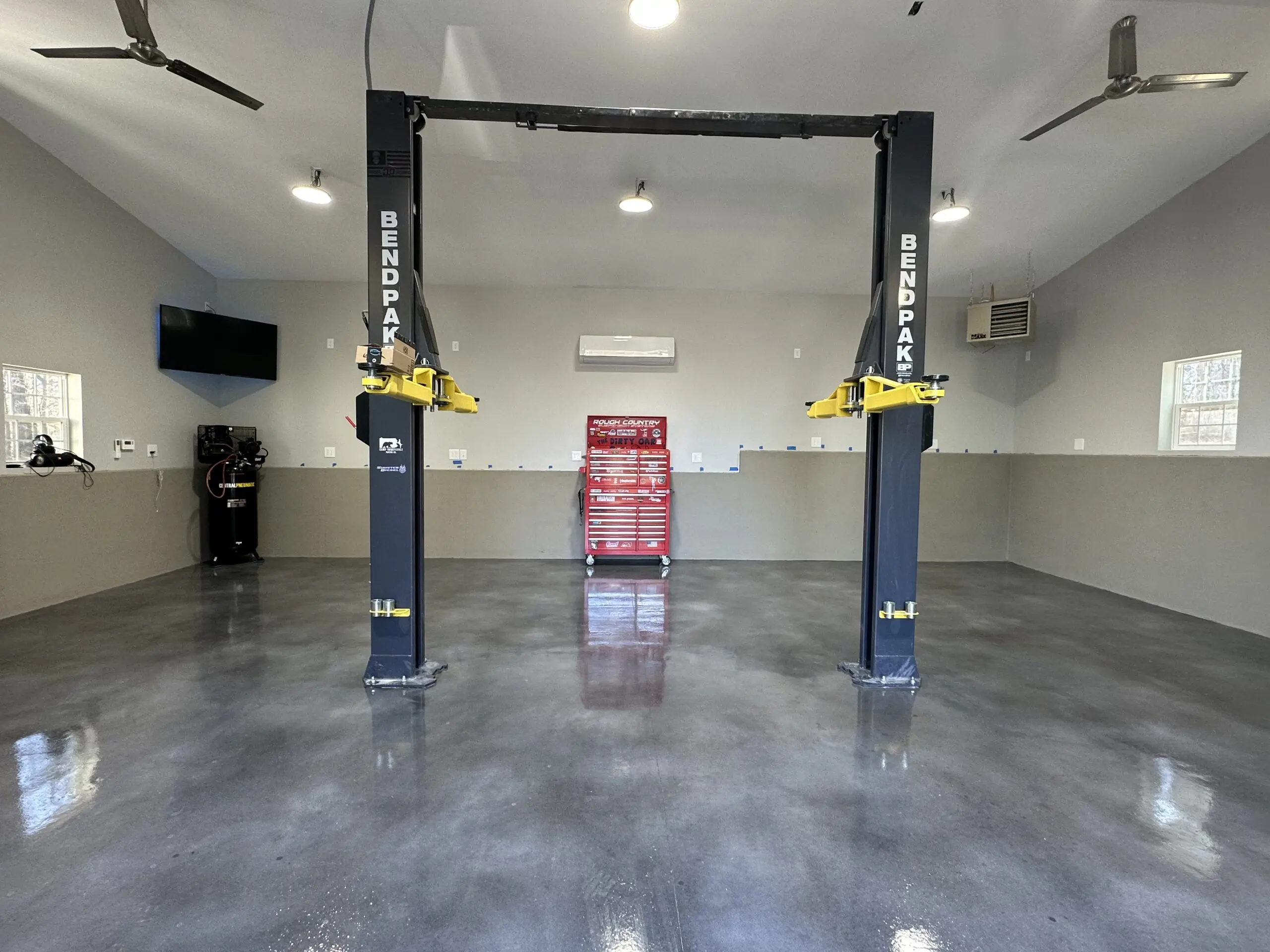 When applying Vibrance Dye to achieve a faux polished concrete look, here are some tips to ensure the best results:
Apply thin coats of dye for the best color quality and appearance. Three or more coats should be sufficient for most applications.
For a deeper color, apply additional coats.
To prevent pooling, avoid letting the acetone dye accumulate on the surface. If this happens, wipe away excess with a disposable rag.
Allow the acetone dye to dry completely before sealing.
Before sealing, use a soft cloth or clean dust mop to remove any clumps or residue from the application.
These tips will help you achieve the best results when using Vibrance Dye to create a faux polished concrete floor.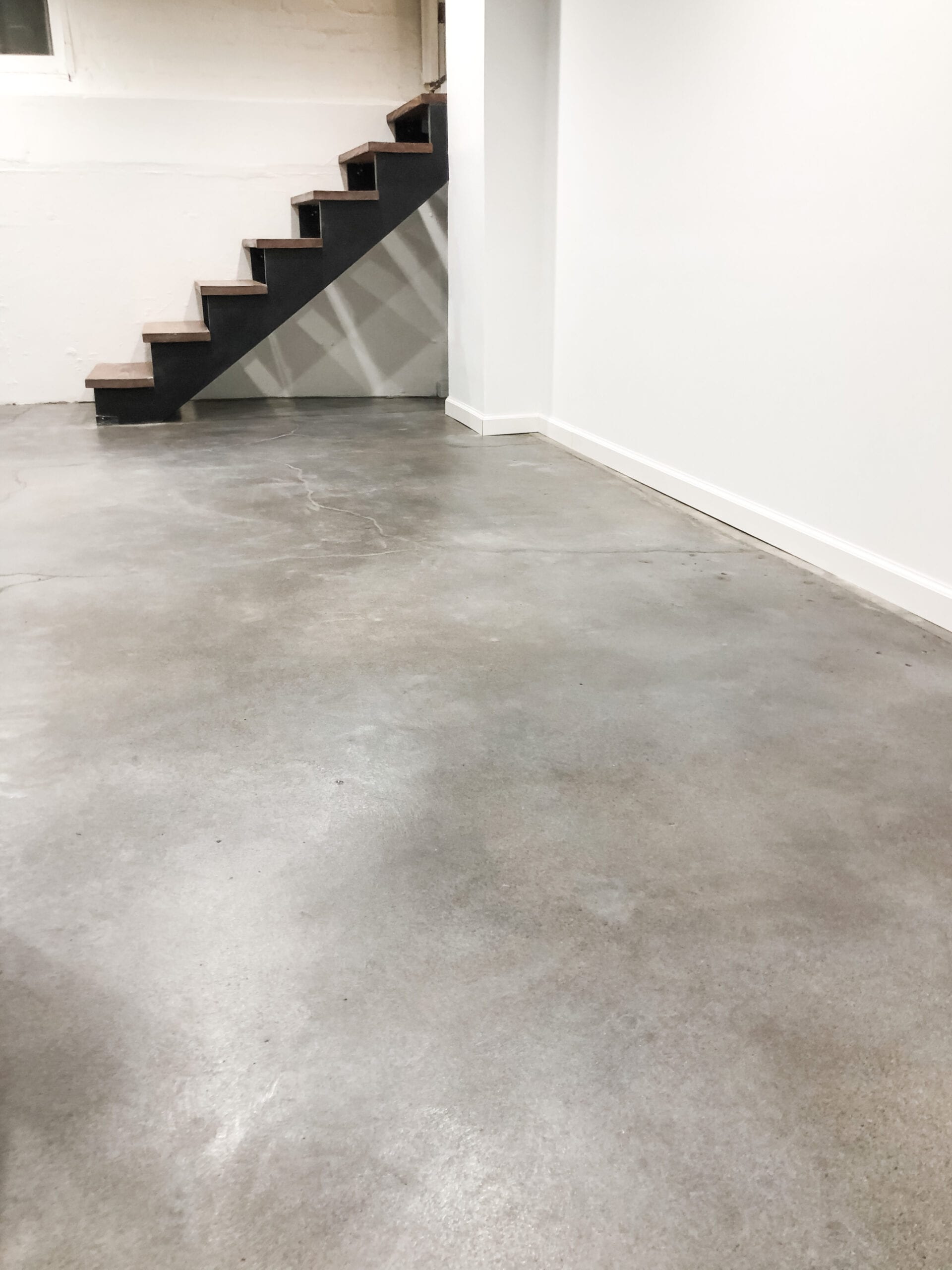 IMPORTANT:
Use an acetone-grade sprayer for the application of this product. Standard deck and fence sprayers cannot be used to spray acetone dye.
When using a 3-gallon or similar large acetone sprayer, do not carry it by the pump handle while spraying. Carry the sprayer by the strap at a 30 to 45-degree angle.
If you are experiencing uneven or inconsistent concrete dye spots, here are some steps to fix the issue: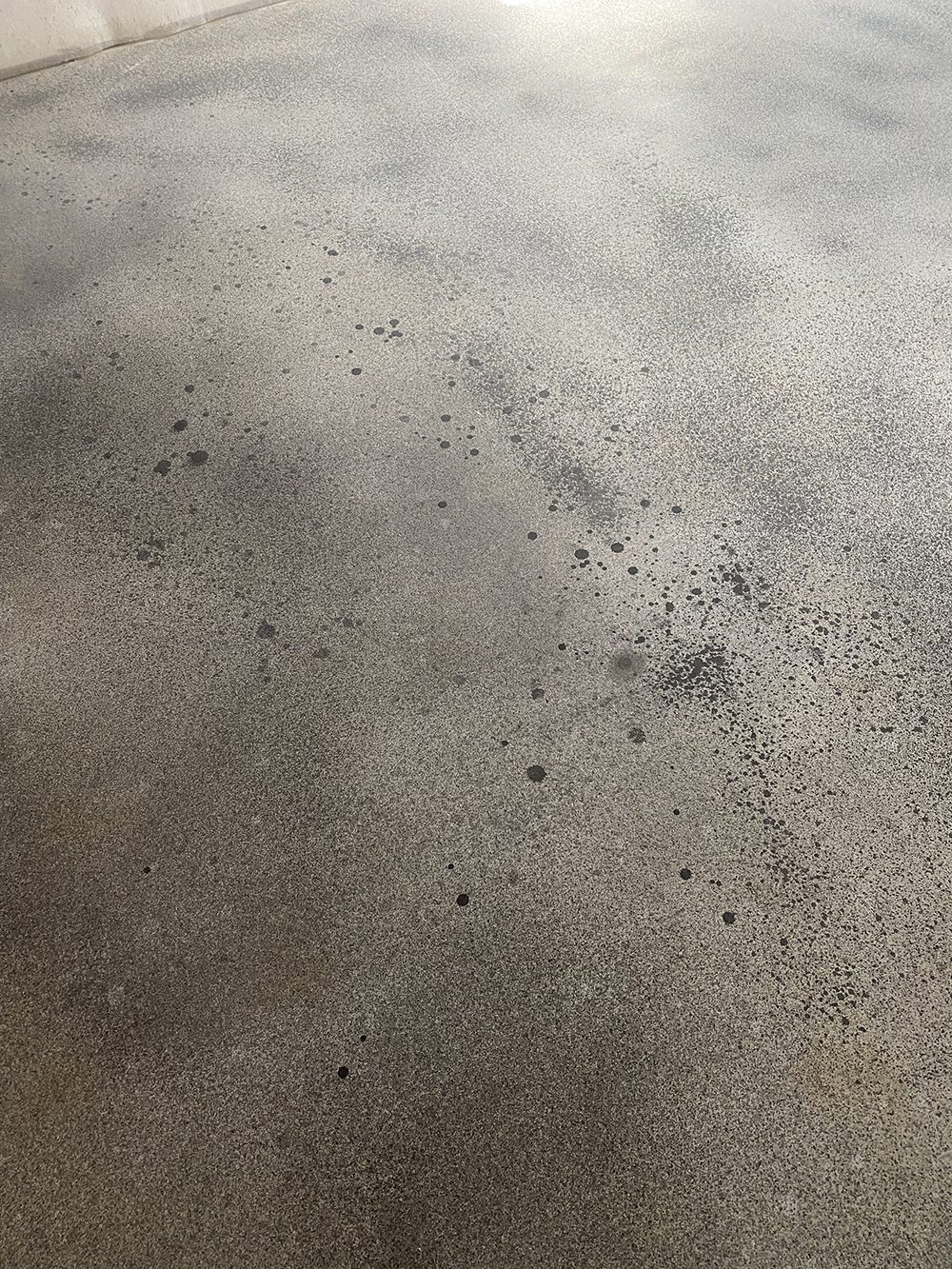 Ensure that you are using an acetone-rated sprayer to apply the dye. This is important to ensure that the dye adheres properly to the surface.
Check the sprayer for drips and investigate the reason for the drips, ensure that the seals are seated properly in the sprayer tip, and check the pressure in the tank.
Allow the dye to sit for 4-6 hours to dry and the bonding agent can solidify.
To remove any excess dye, use a cotton cloth and acetone to lightly dab the spots until they diminish.
The color may look disturbed after this process, so once the sprayer is no longer dripping, lightly mist additional color over the affected area and blend it into the surrounding space.
Be careful when walking on unsealed dye, if it hasn't dried and hardened, it can stick to shoes and lift, or pigments can be displaced by dragging your feet.
By following these steps, you can fix uneven or inconsistent concrete dye spots and achieve a consistent and polished look.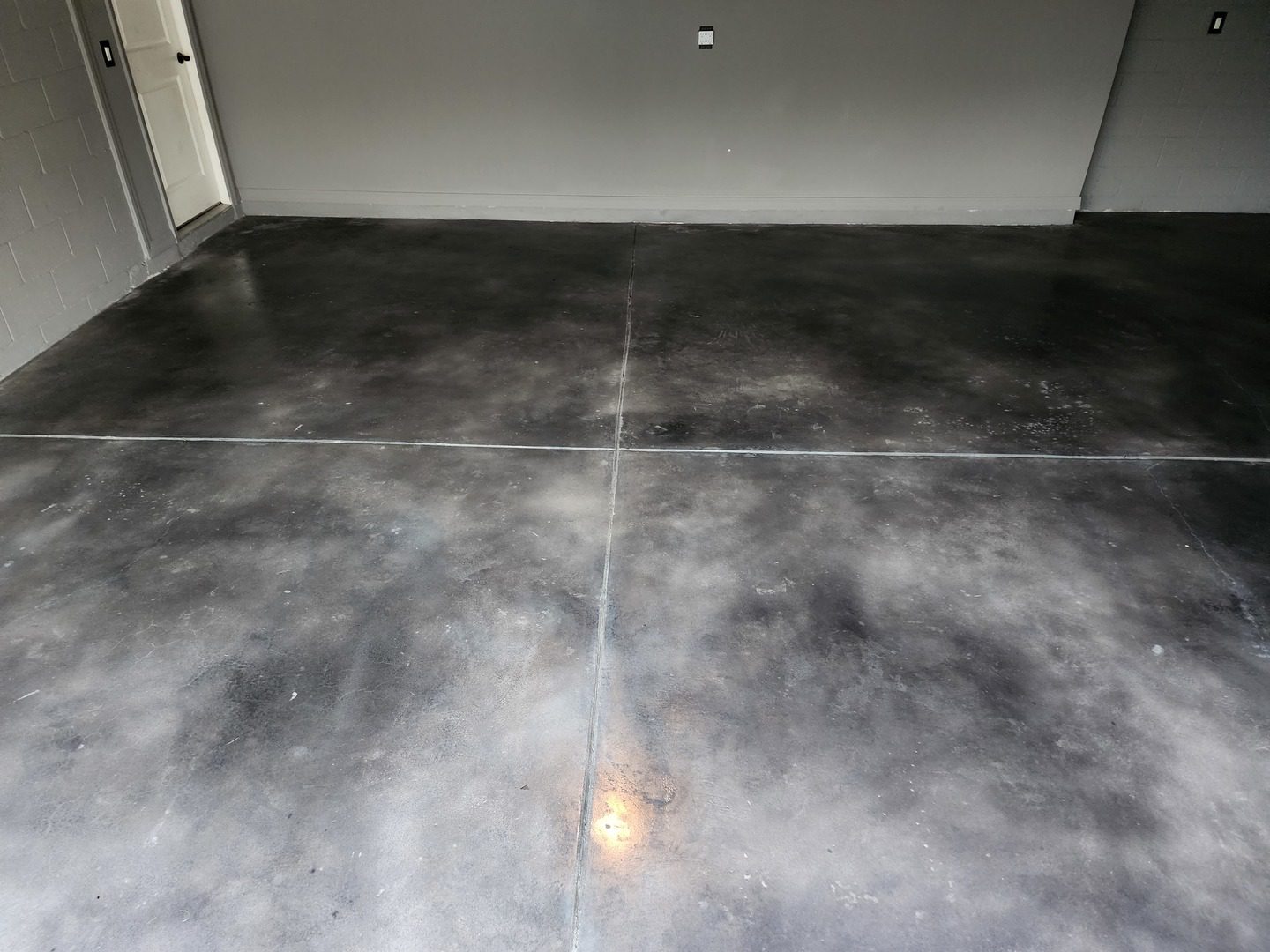 Learn How To Apply Concrete Dye with Justin
Learn how everyday homeowners use Direct Colors' premium stain products to customize beautiful concrete floors.