Concrete Basement Floor Turned Laundry Room
By Kimberly Raley
August 2021 – $150 Winner
This is our second DIY acid stained concrete floor project and we are very pleased with the results!
We took what felt like shortcuts but only by NOT making the same mistakes as the first time around, like not wearing spikes when etching.😉 It took about a week to finish in between going to work, drying processes, etc.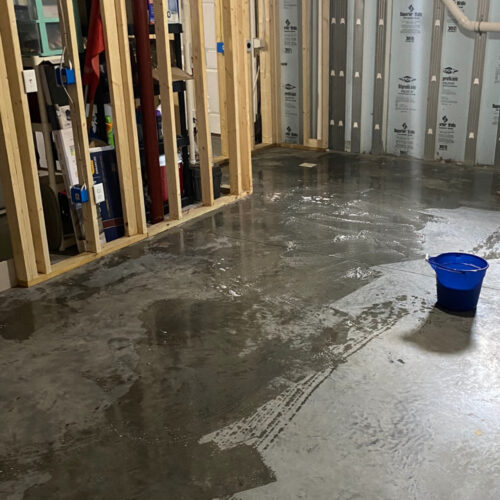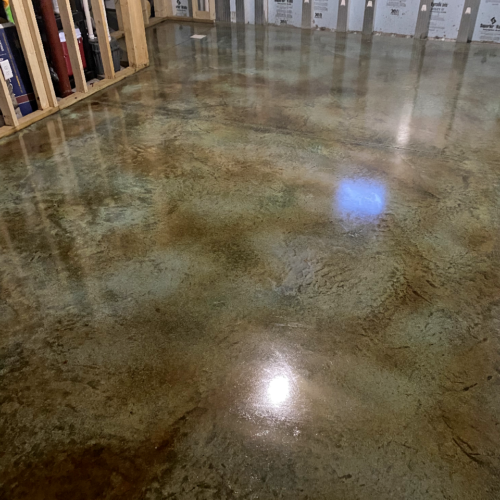 We already had some materials left over from the first project– a gallon of sealer, a half gallon of wax, and spiked shoes so we only ordered the acid stain, etching solution, new sprayers, and the degreaser/cleaner.
1. Prepare Concrete Before Staining
Step 1: Clean the Surface
Use a shop vac or sweep and mop floors with a concrete cleaner and degreaser.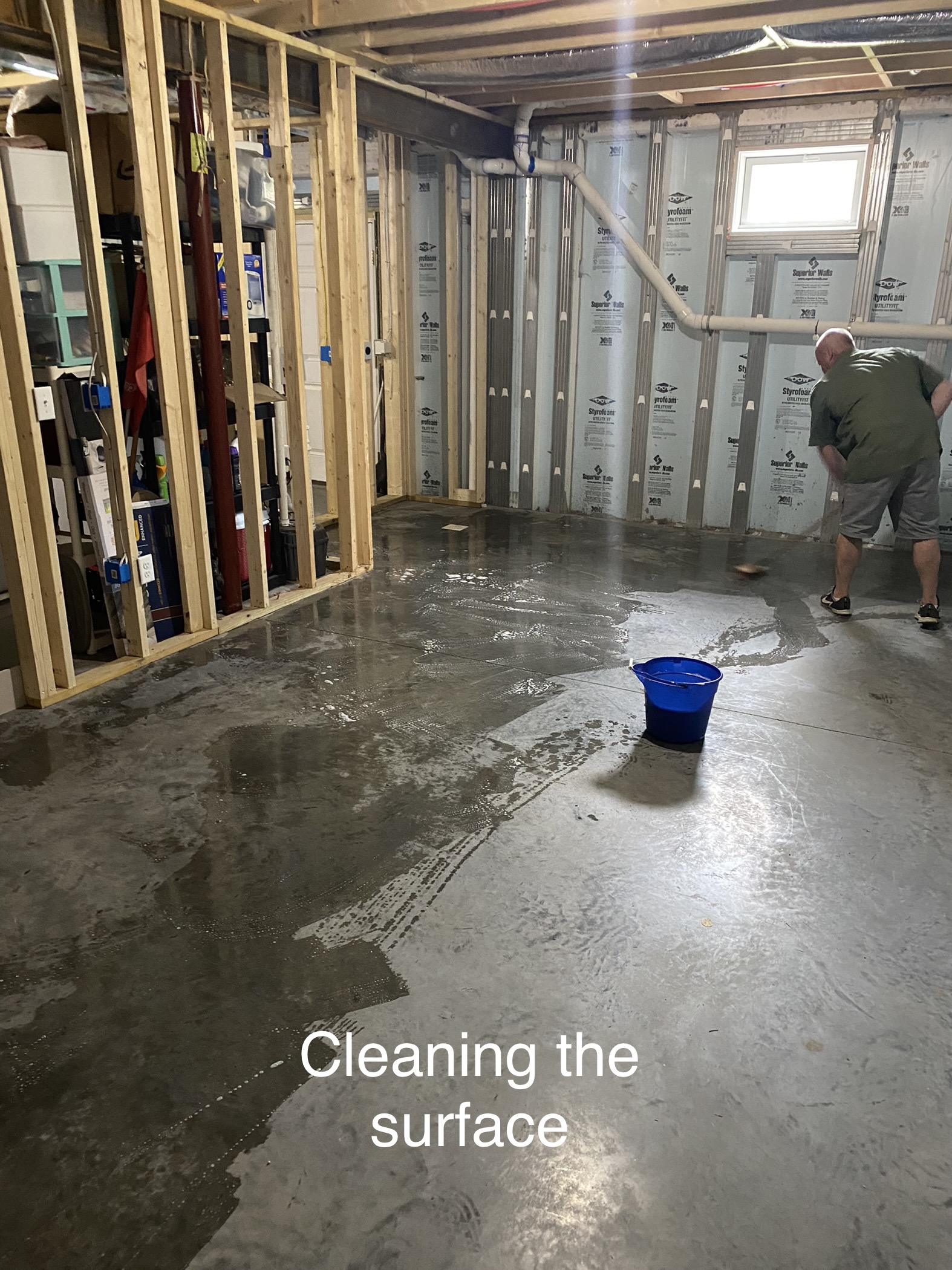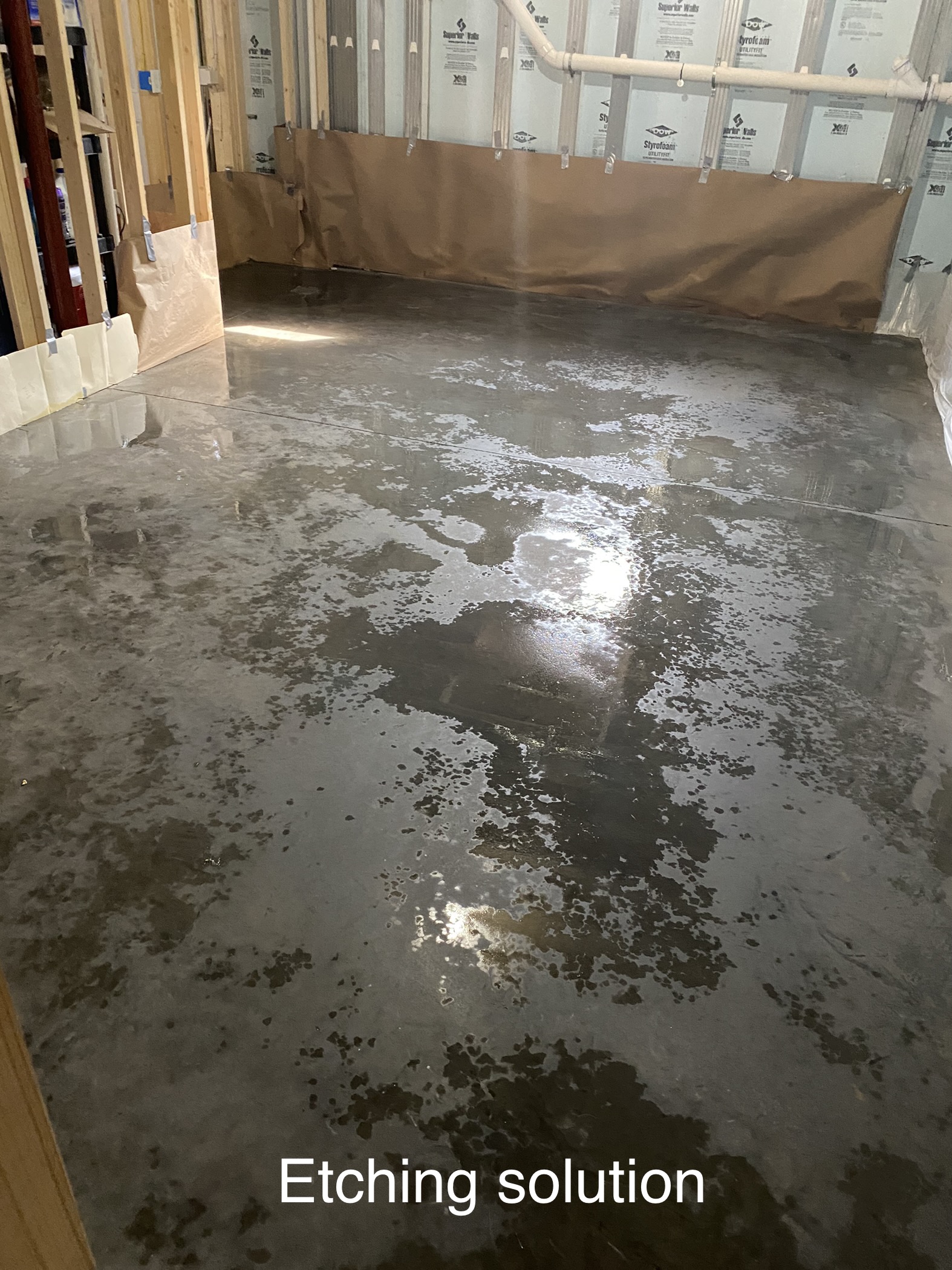 "We cleaned the surface thoroughly, using the cleaner and degreaser.
Next, we applied the etching solution followed by a clean-up after about an hour. The directions say 20 minutes but our floors were machine troweled so we left it on a little longer."
2. Apply Acid Stain Colors
Apply acid stain using a pump up sprayer. Safety while applying colorant is important. Remember to use long sleeves, pants, goggles, and gloves while working with the acid stain.
"Then the fun began. We applied the Azure Blue first and let it dry for about five hours."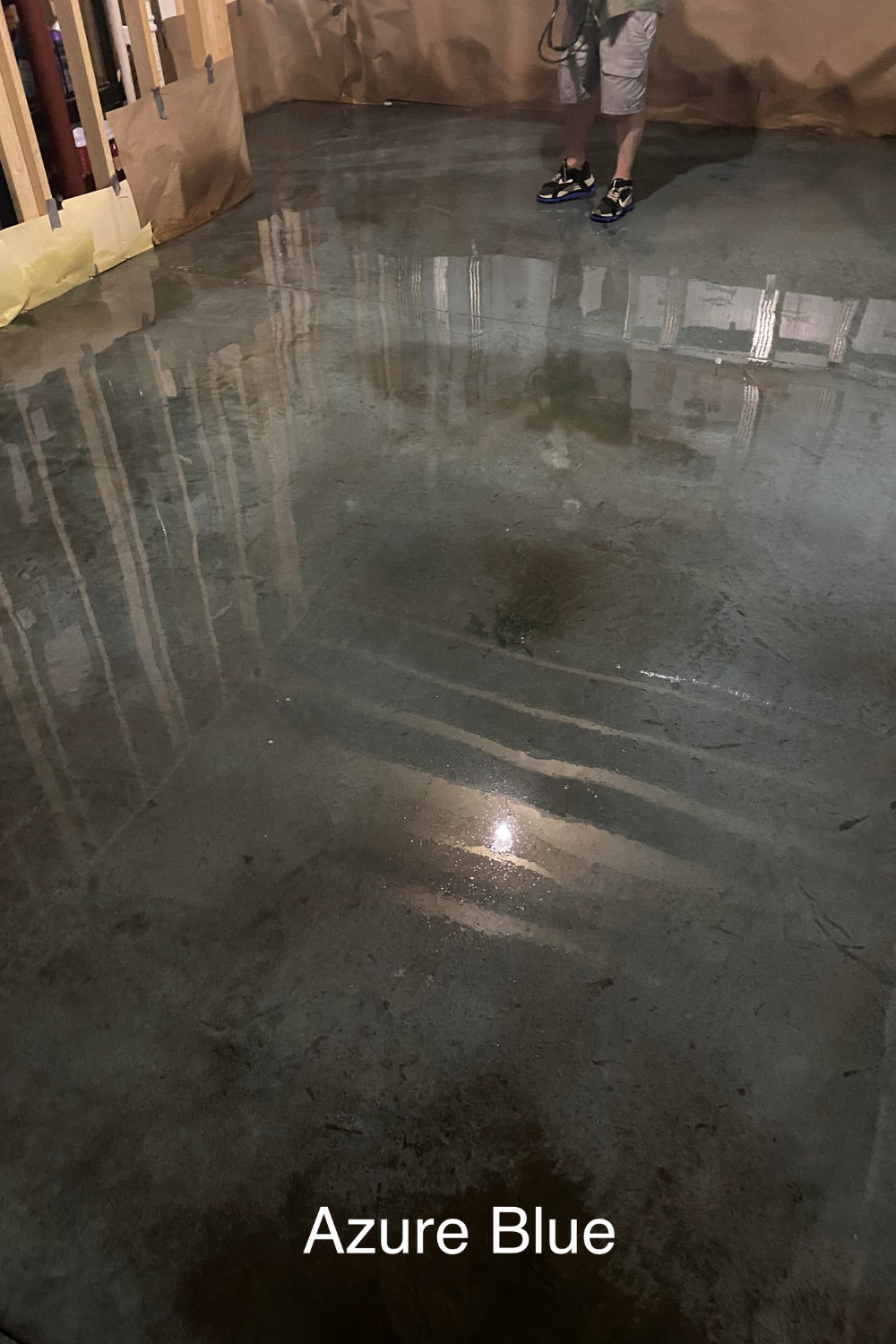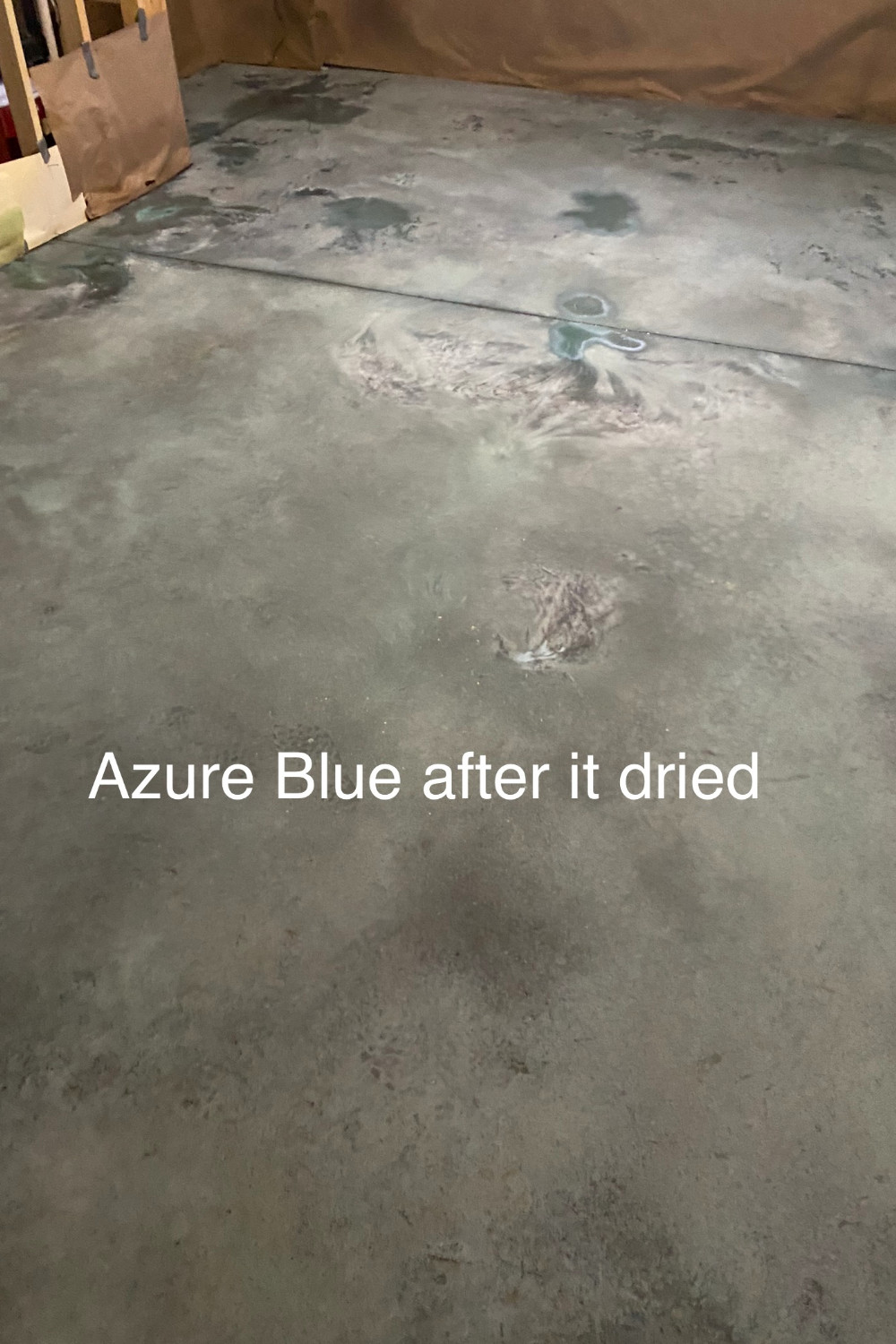 Step 2: Spray Accent Color
"We decided to go sparingly on the brown and only used half of what we ordered. "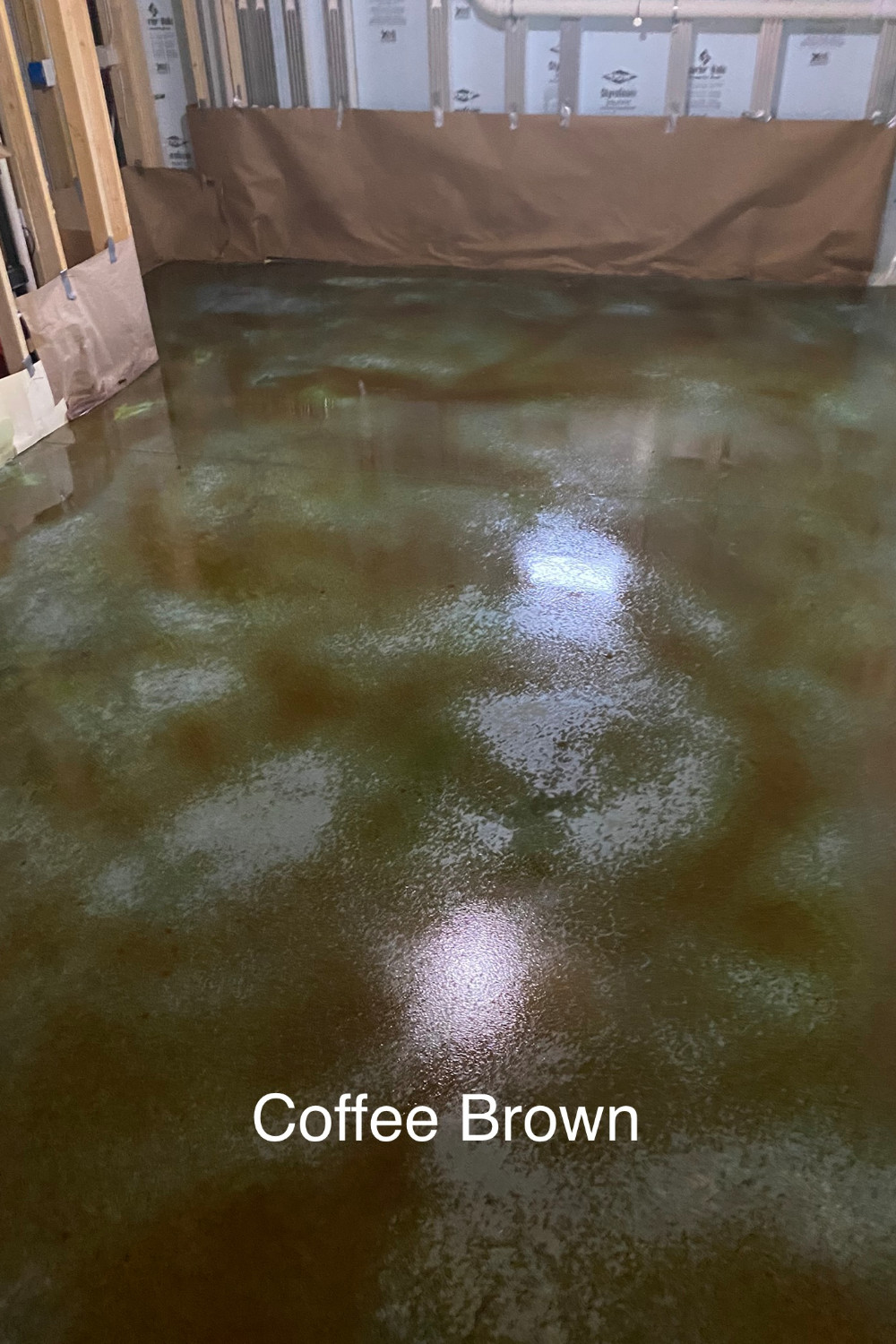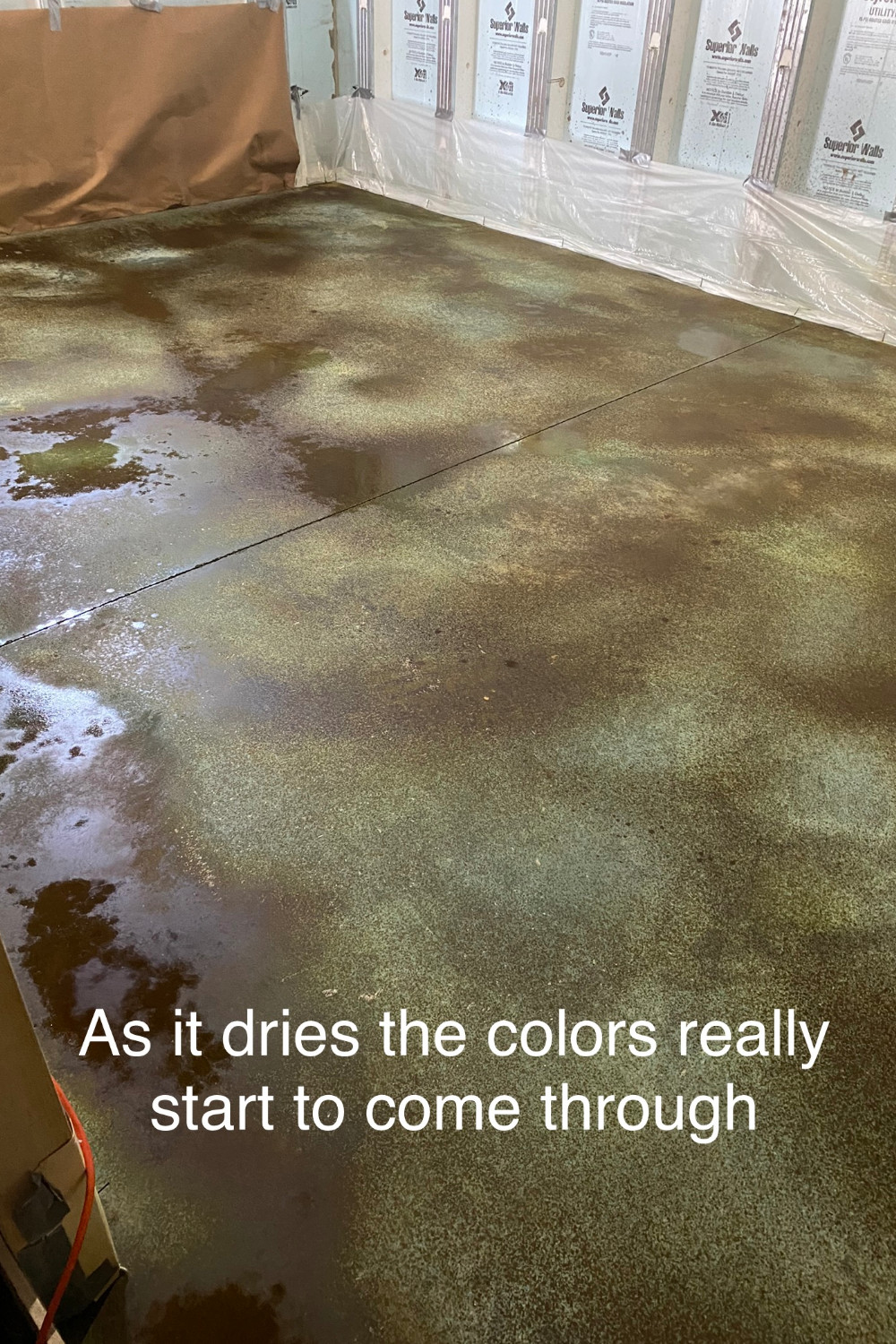 "The coffee brown is a very rich color and definitely dominant. Perhaps we will use up our leftovers by staining the storage section of the basement.🤔"
For more detailed information and techniques, read How to Layer Two Acid Stain Colors.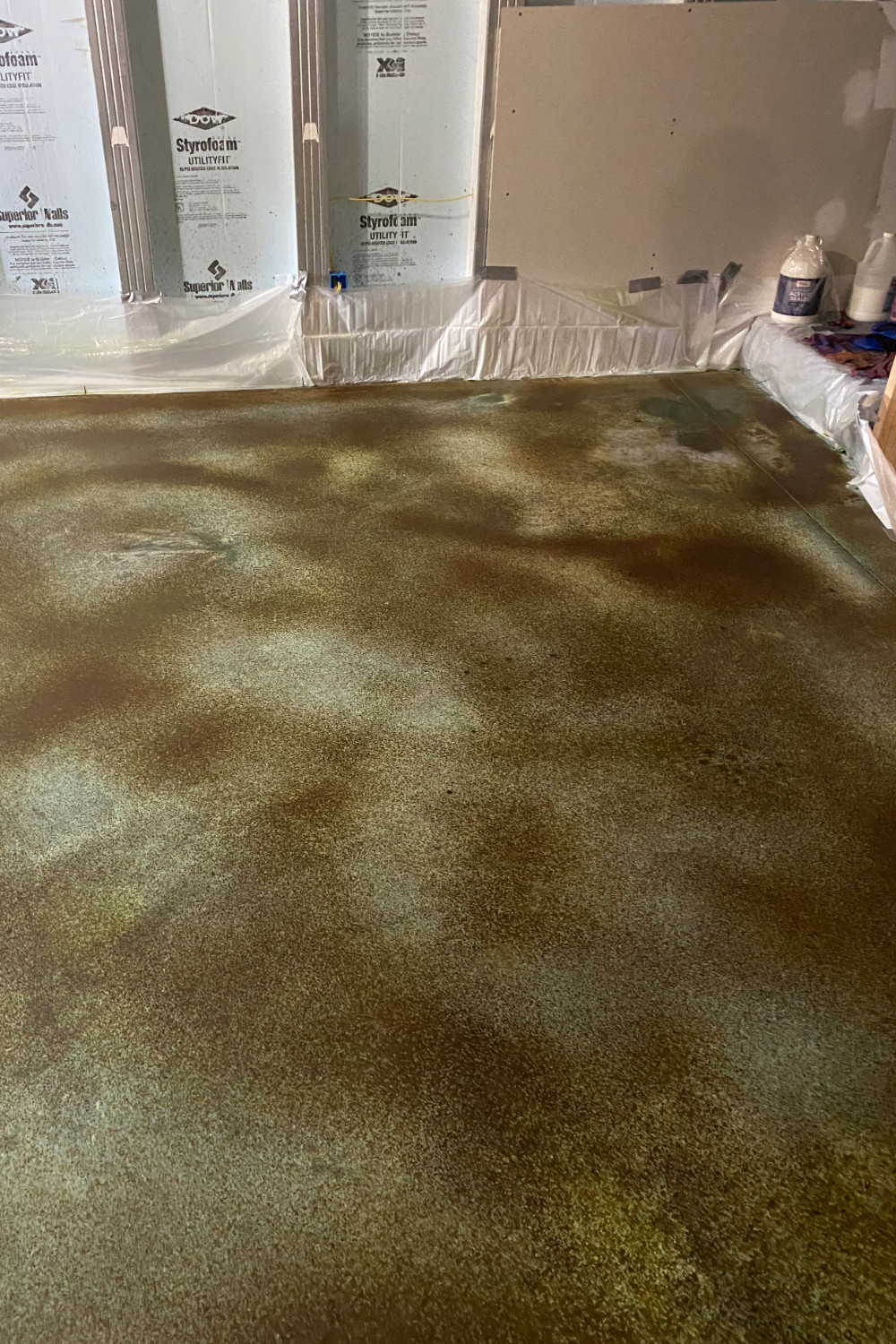 "Our basement is sectioned off into 3 spaces; the 400 square foot rec room, 300 square foot laundry/workout area, and a large 638 square foot storage area which could be converted into a garage."
"Back to explaining the project … We neutralized with a 2-gallon bucket of water and baking soda, pushing it with a sponge mop. We cleaned up with more cleaner and degreaser, first doing a couple rinses with a water hose before scrubbing it down."
"Total cleaning/rinsing took about 6 times as opposed to over 20+ the last time."
For more details, read How to Neutralize Acid Stain.
3. Apply Concrete Sealer
For staining basement projects where smell and ventilation are going to be your biggest concerns, we generally recommend water based sealers. They're nearly odorless and will be safe to apply if your family or animals are in the home.
"After the floors were thoroughly dry, the first coat of sealant was applied. We used a sprayer and squeegee to spread it… pushing it mostly forward to limit marks or lines."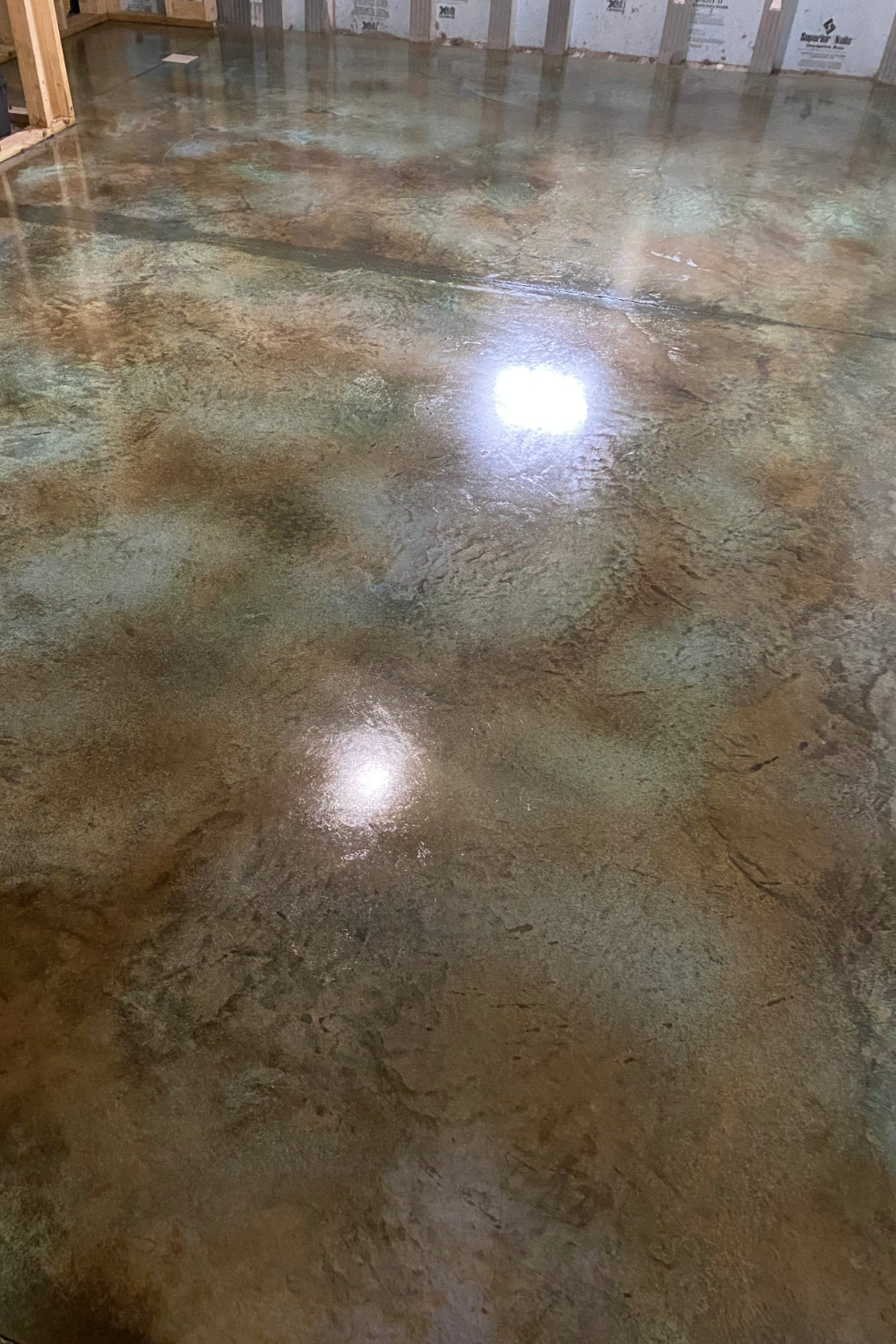 Step 2: Apply Second Coat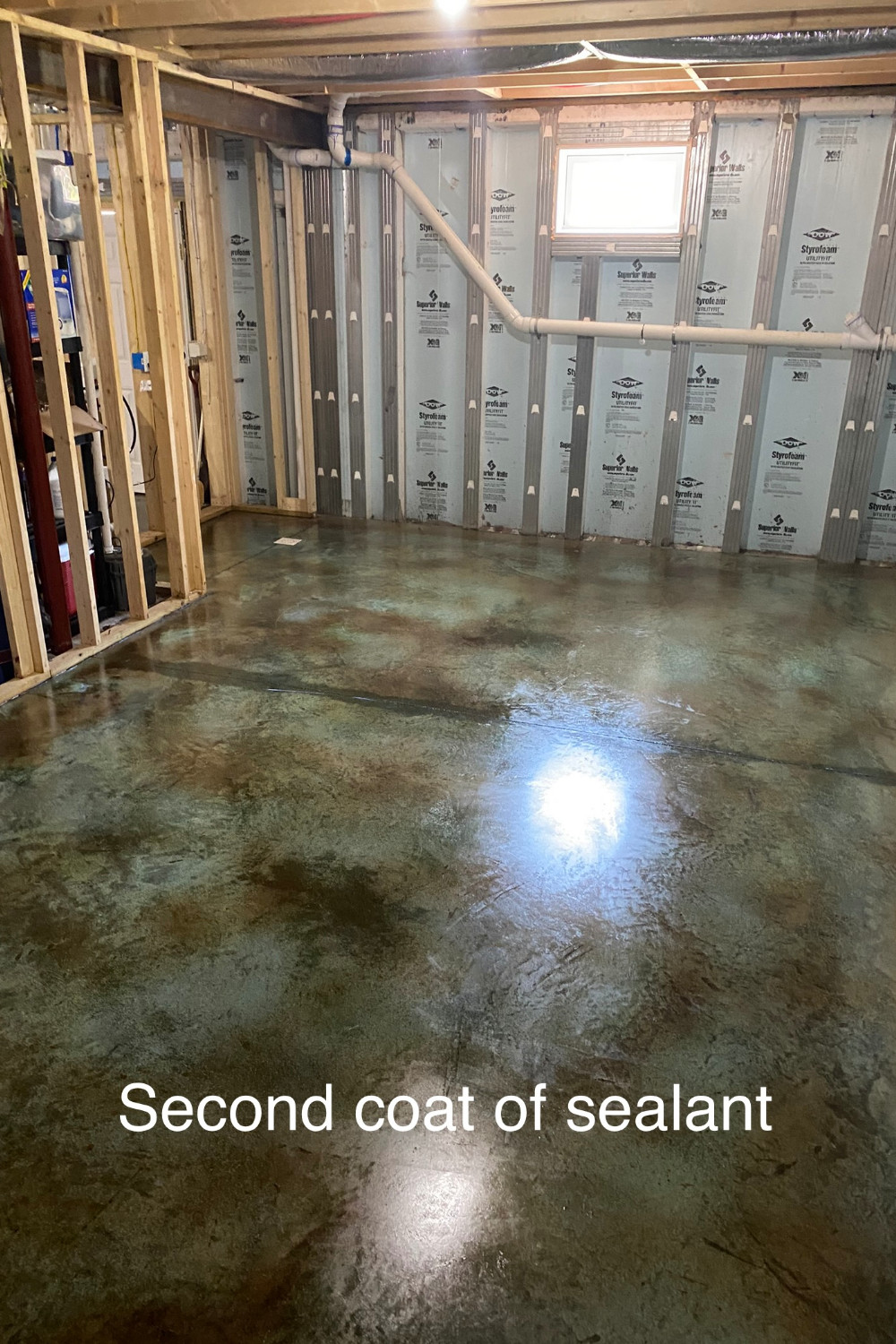 DCPro Tip: A fully cured water-based sealer will be clear and non-milky. The sealer should be completely dry to the touch without leaving any fingerprints.
5. Apply Liquid Wax
Soak the trim pad applicator in warm water.
Wring out excess water from the applicator.
Pour Residential Concrete Floor Wax into a paint tray.
Saturate the trim pad with the concrete wax solution.
Press out excess wax.
Apply a thin milky coat across the floor surface. The product will appear milky in application but clear as it dries.
Smooth out any foaming from the concrete surface.
Step 2: Allow to Dry for 12 Hours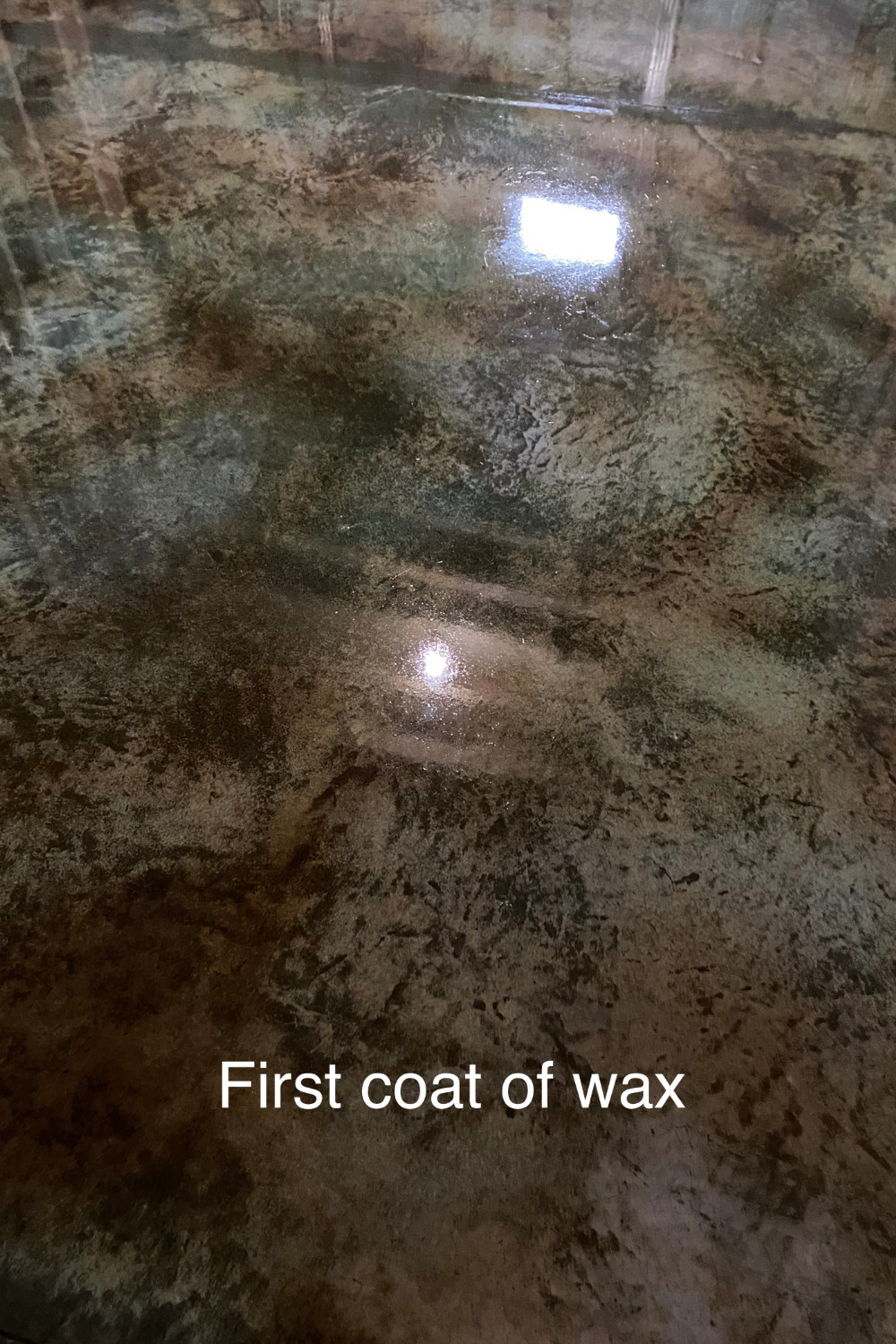 Step 3: Apply Second Coat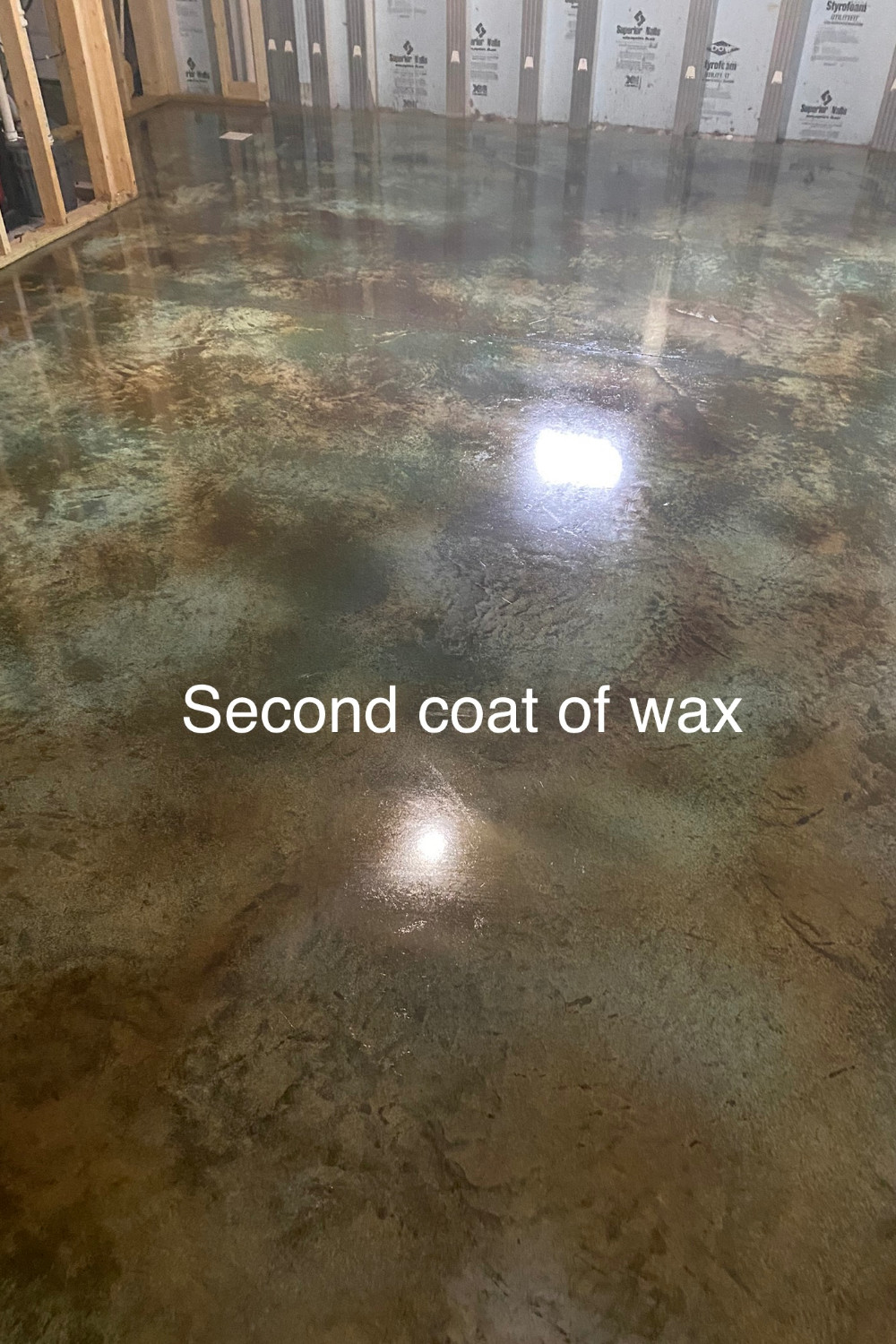 Step 4: Allow to Dry (24 Hours)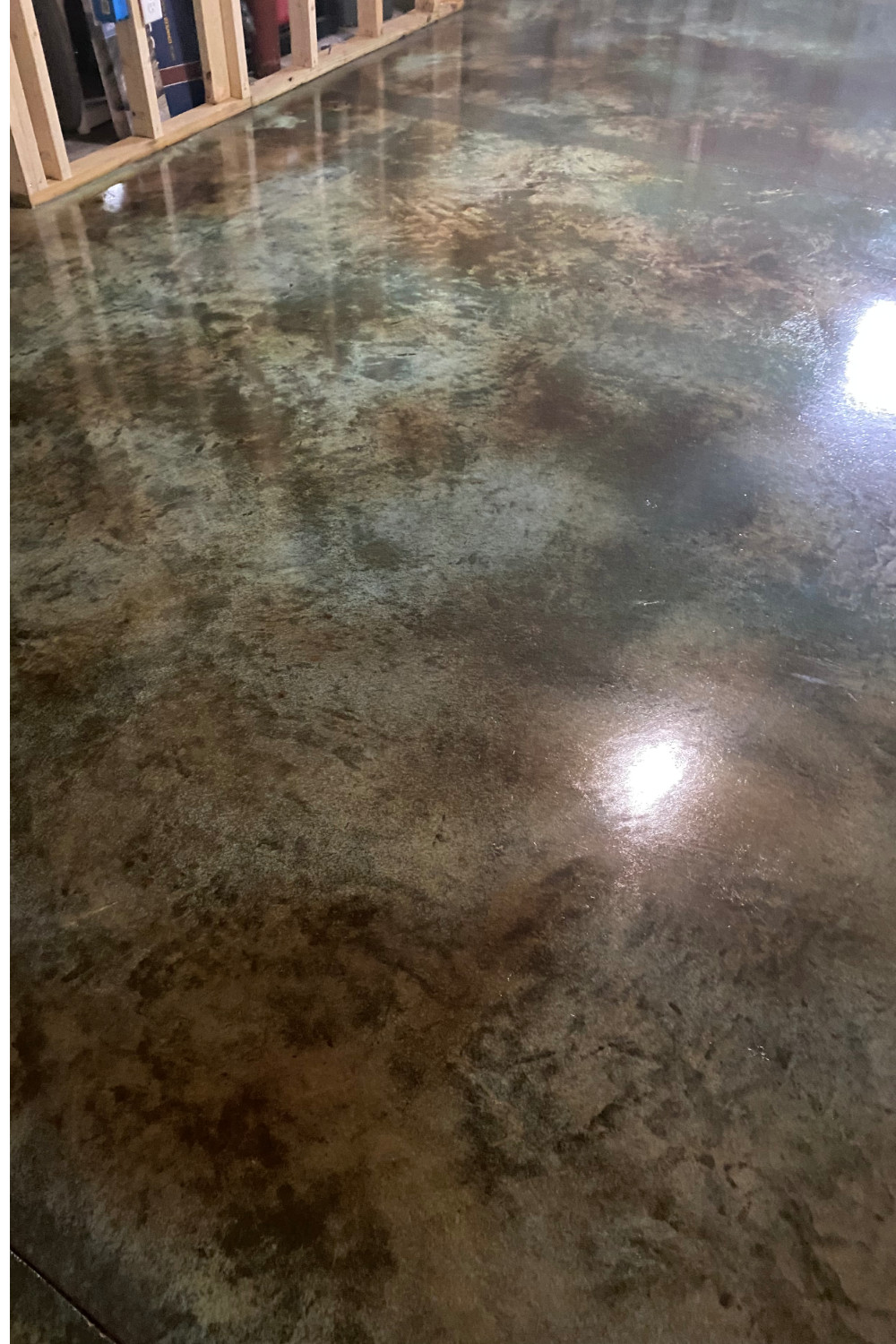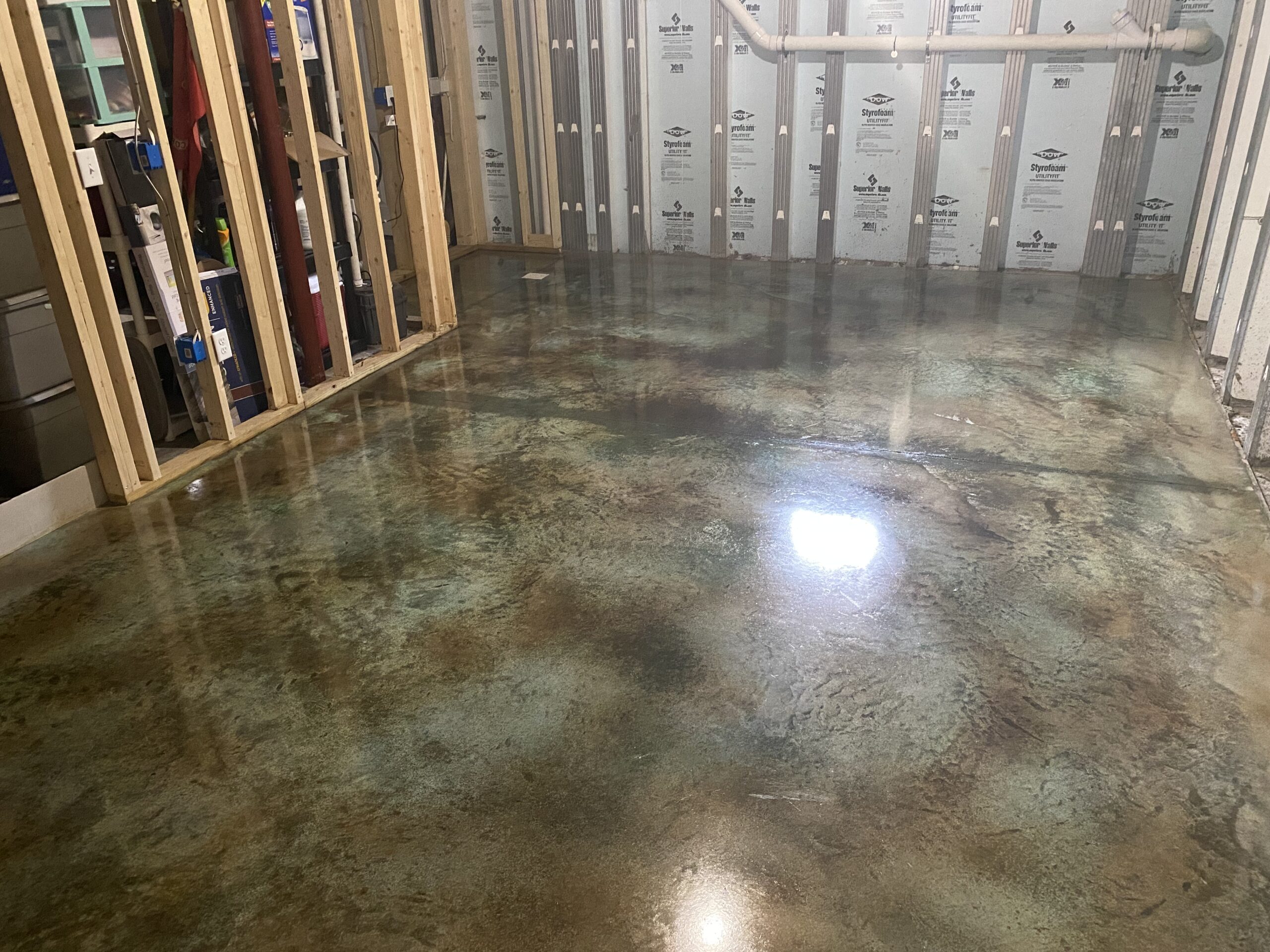 Stunning Acid Stain Projects