Choosing the Right Concrete Sealer
for Your DIY Project
Sealing your concrete coloring project is crucial to ensuring the longevity, quality, and craftsmanship of your work. Simply choosing the wrong concrete sealer for your project can be disastrous for your indoor or outdoor project.
There are a few factors that go into deciding which sealer is right for your particular project. To help you make that decision, we've put together a how to guide on which concrete sealer to use for any indoor or outdoor concrete coloring project.
Choosing the right sealer for your concrete coloring project depends on three things: location, size, and desired outcome.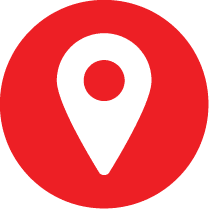 Choosing a Concrete Sealer: Location
The location of your concrete staining or coloring project will largely determine which type of sealer to use. Different concrete sealers are used for different things such as moisture porosity, shine, and abrasion resistance among other things.
So, before you buy, ask yourself a few questions:
Is your project outdoors?
Will your project be exposed to moisture?
Is your project in a high traffic area?
Will your project be exposed to heat and/or sunlight?
Once you've figured that part out, the next step is to measure the size of your workspace.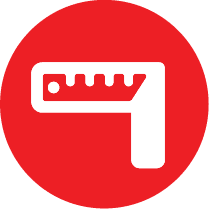 Choosing a Concrete Sealer: Size
Depending on where your project is and how exposed the area is to traffic and other potentially damaging contact, you may want to consider multiple coats of sealer or protective wax. Almost all concrete sealer products will specifically note the square footage per gallon per coat. This should help you easily determine how much sealer you'll need, and how much.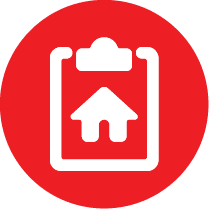 Choosing a Concrete Sealer: Desired Outcome
Last but certainly not least, the desired outcome of your concrete coloring project is an important part of this process as well. Sealers not only protect your concrete, but they can also highlight the color, shine, and ultimately add some extra aesthetics to your hard work.
Some examples of these sealers are Direct Colors' High Gloss and Satin options.
While this generally depends on the underlying material as well, High Gloss concrete sealers will give your color a shiny, almost reflective look, while the Satin concrete sealer provides a matte finish truer to the shade of the underlying material.
Once you've determined those three things, it's time to choose the perfect sealer for your individual project. Let's start with some indoor concrete coloring ideas.
Sealing Indoor Concrete
If your concrete coloring project is indoors, smell and ventilation are going to be your biggest concerns. For that reason, we generally recommend water-based sealers for any indoor project. They're nearly odorless, and will be safe to apply if your family or animals are in the home.
Sealing Indoor Concrete Floors
Concrete floors can be found all around your home. Kitchens, basements, bathrooms, you name it, and we've had a customer with a concrete floor in that room.
For all of these applications, we recommend Water-Based Acrylic Sealers. These sealers are odorless with low V.O.C., meaning that they are more environmentally friendly than other sealers. But the most well-known benefit of an acrylic sealer is in its ability to pop the color of the underlying floor. Some sealers, especially those used for outdoor applications, can cover a bit of the coloring job, as they offer a more protective seal from the environment. Acrylic based sealers, however, don't require as thick of a layer, instead highlighting the color of the concrete.
Water-based acrylic sealers are also much easier to maintain. Some sealers require removal before adding or repairing an older layer. But, with this sealer in particular, you can apply the new layer directly onto sealed or unsealed concrete. This is a major benefit, and makes the project much easier to do yourself. Finally, acrylics are a very economical choice for sealing indoor concrete.
Sealing Concrete Countertops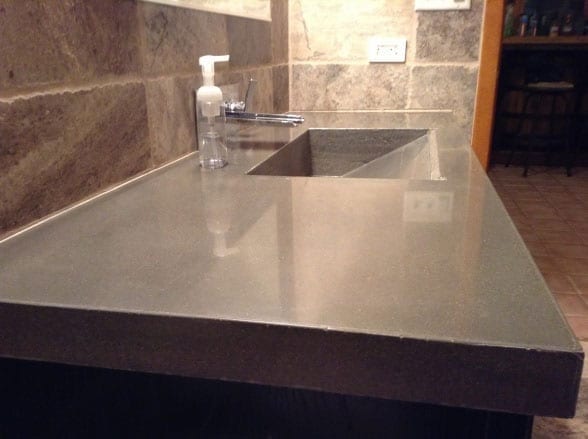 Concrete countertops are very popular in newer homes, and can be a more cost-effective alternative to granite or marble if the right concrete stain is applied. To make sure your hard work and concrete coloring skills don't go to waste, a protective and high gloss sealer is recommended to top the color, and make your countertops resemble truly natural stone.
Solvent-based polyurethane sealers are your best bet for sealing concrete countertops. The main benefit is durability, both in the fact that countertops, especially in your kitchen) see frequent, daily use, and encounter many different types of abrasion from pots and pans to knives and food.
Polyurethane sealers, however, are more challenging to apply than acrylics. They require more layers, and need to be applied in a much more even coat than acrylics. They are much less forgiving.
However, the result is an eye-catching, beautifully sealed concrete countertop that your family will love.
Sealing Concrete Garage Floors
Garage floors are messy. They're dirty from the cars, have oil stains all over them, and seemingly just aren't meant to look nice. But, with the right attitude and some heavy-duty sealer, your garage floor concrete coloring job won't just look great, it'll last.
As with the rest of this list of concrete projects, concrete garage floors can be stained and colored to create a unique, beautiful, and long-lasting effect that will make your garage a place you want to be.
But, given the amount of traffic (pun intended) and exposure to the elements that garages go through, a thicker, more durable sealer is used to protect the surface from damage, and any underlying colorant from wear.
Polyurethane sealers are known for their impact and abrasion resistance, as they're also used to seal other high traffic areas such as countertops. The water-based aspect of this sealer is good for high moisture areas (such as outdoor concrete). This sealer will allow for breathability, and won't trap any moisture that makes its way between the sealer and the concrete which can cause the sealer to cloud and thus hide your underlying coloring.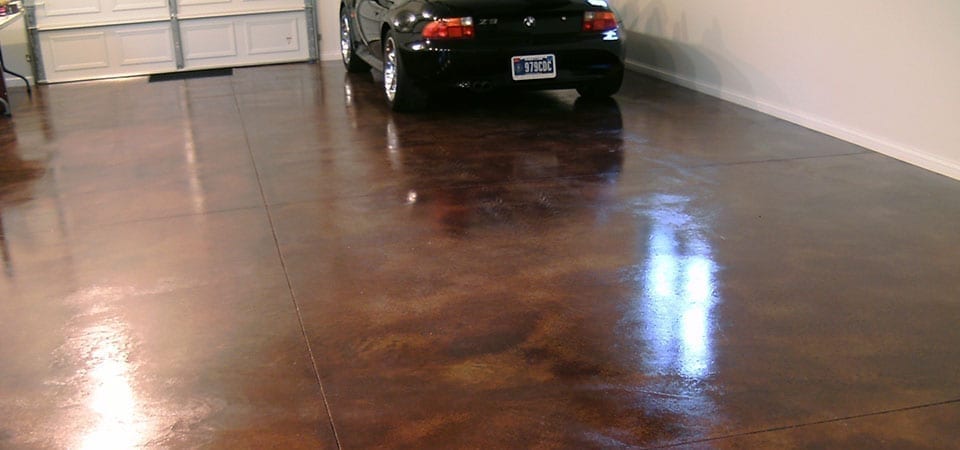 Sealing Outdoor Concrete
Sealing Outdoor Concrete Floors, Patios, Pool Decks, Driveways, and Walls
We won't waste your time. When it comes to indoor concrete projects, there are specific, recommended sealers to use depending on moisture, foot traffic, and non-slip considerations. The difference between indoor and outdoor concrete though is, well, one's outdoors.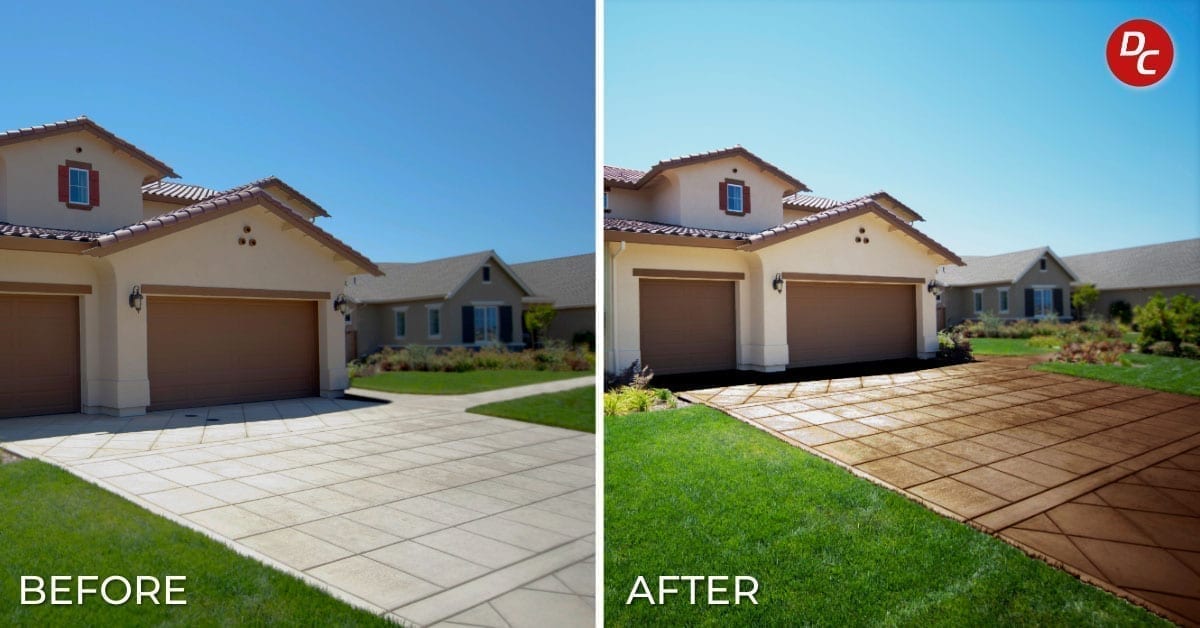 Outdoor concrete, no matter if it's a floor, patio, pool deck, driveway, or wall is going to come up against the environment at some point or another. Rain, wind, sun, spills, slips, anything and everything that you worry about when staining indoor concrete is there, and then some.
Fading concrete color is the number one issue homeowners run into when it comes to outdoor concrete colorants. When properly installed, even the best-looking colored concrete will fade over years of direct weather exposure if not properly maintained.
If initially sealed correctly, and with outdoor maintenance, any outdoor concrete coloring job can last years, allowing you, your family, and your friends to enjoy it. Plus, it'll make your neighbors jealous.
To be safe, no matter what outdoor concrete coloring project you're doing, we recommend Acrylic, Solvent-Based Sealers with a Satin finish. This sealer is durable, non-slip, and highly resistant to UV rays. Extreme amounts of direct sunlight can yellow some concrete sealers. However, Direct Colors Acrylic, Solvent-Based Sealers are UV resistant, keeping your underlying concrete colorant clear and vibrant.
More importantly, Acrylic, Solvent-Based Concrete Sealers simply do not allow moisture to penetrate. For outdoor concrete surfaces, especially patios and pool decks, this feature is essential to the quality of your coloring job and to the longevity of your sealer.
Miscellaneous Concrete & Decor
As with our previous recommendations, your sealer will really depend on whether your concrete surface is indoor or outdoor, prone to moisture, or sees a high amount of foot or vehicle traffic. This goes for concrete decor as well. But, there's a catch. One type of concrete application requires a very specific type of sealer, whether it's indoors our outdoors.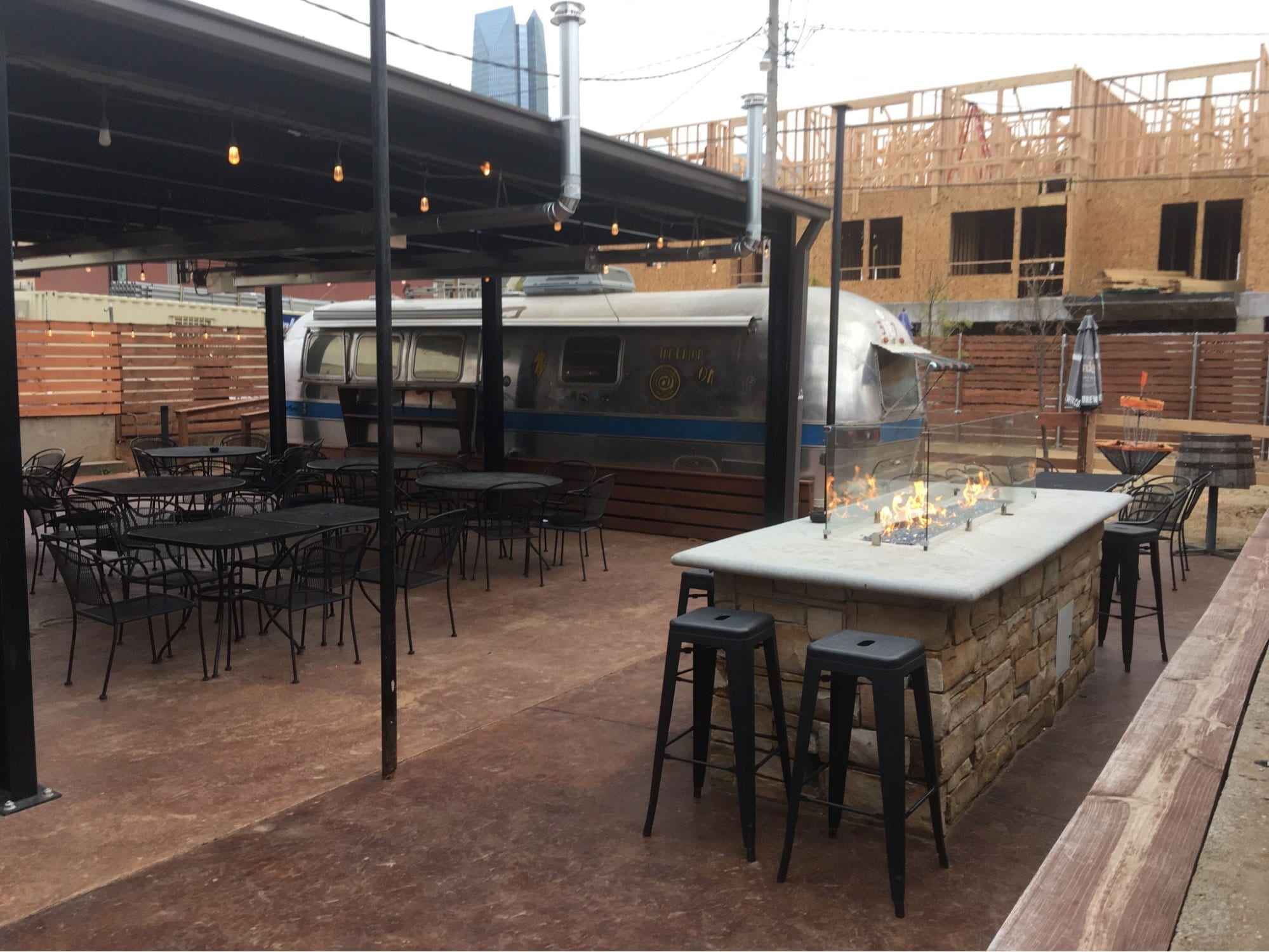 Sealing Concrete Fireplaces
Fireplaces, firebowls, fire tables. Anything you can think of, we've seen it. The difference between these concrete surfaces and others is the amount of heat that your concrete sealer and colorant will encounter.
While the type of colorant depends on the result you'd like to see, we always recommend a Penetrating, Lithium Based Sealer. This sealer is safe for up to 160 degrees fahrenheit of heat resistance. This added layer will protect your underlying colorant, and won't melt like other sealers might. The only downside with this type of sealer is its clarity. The main function of Lithium-Based Penetrating Concrete Sealers is the heat resistance aspect, which causes a bit of natural cloudiness. While you'll still see the underlying coloring job, Lithium-Based Penetrating Concrete Sealers don't "pop" or highlight colors like other sealers will.
But, if you're looking to seal a hot concrete area, this is the product you're looking for.
Every concrete coloring job needs a strong, protective sealer. We hope this article helped you find what you were looking for. For more information on concrete sealers, or for some ideas for your next concrete coloring project, visit our resource center.