Using Miracle Gro to Enhance the Blue Hues of Acid Stain on Concrete
by Justin Richardson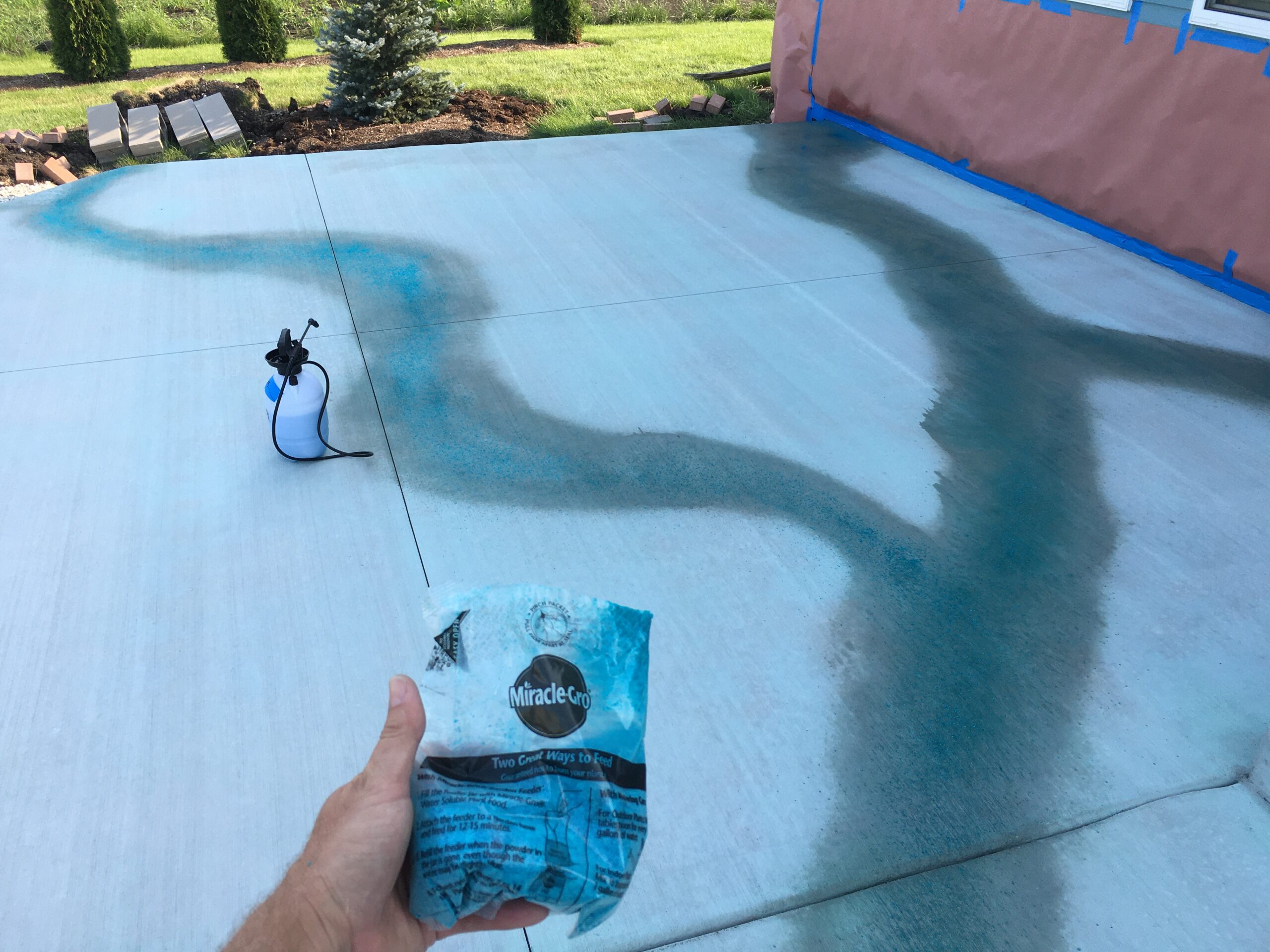 If you are looking to intensify the blue hues of azure blue acid stain on concrete, using Miracle Gro may be a solution worth considering. This plant food contains a high amount of copper, which can contribute to adding intensity to the blue and green hues of acid stains. In this blog, we will explain how to use Miracle Gro to intensify the color of your azure blue acid stain and provide tips for achieving the best results. We will also discuss the potential variations in the effect of Miracle Gro on the color of acid-stained concrete and the importance of testing a small area before applying it to a larger surface.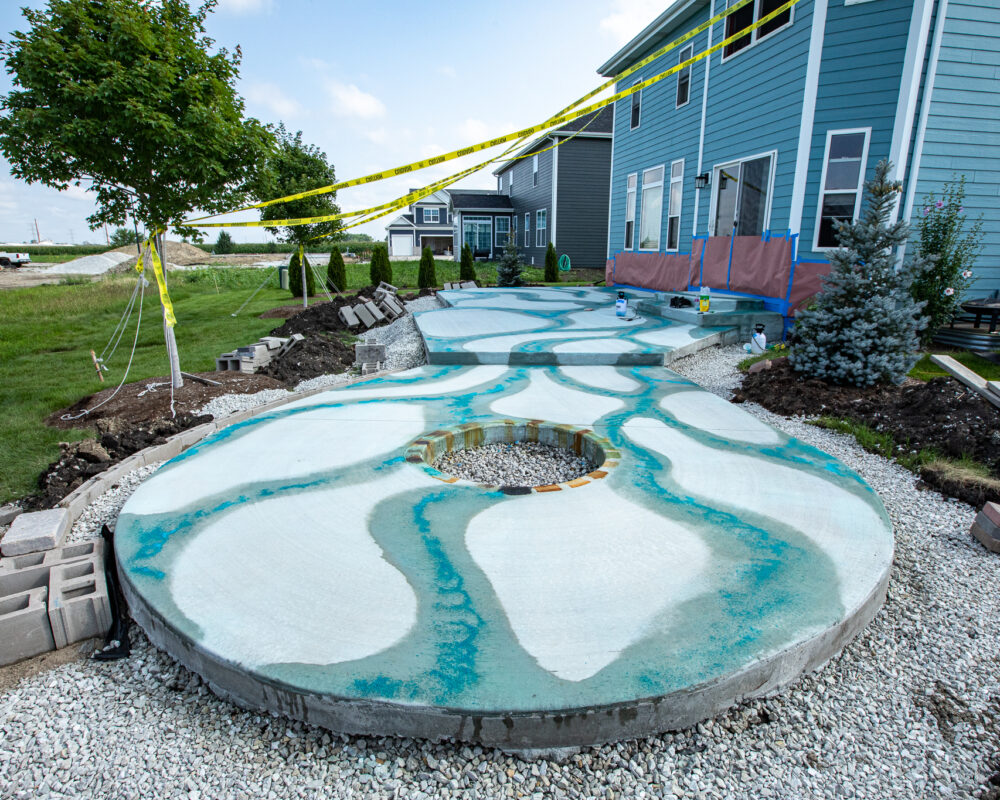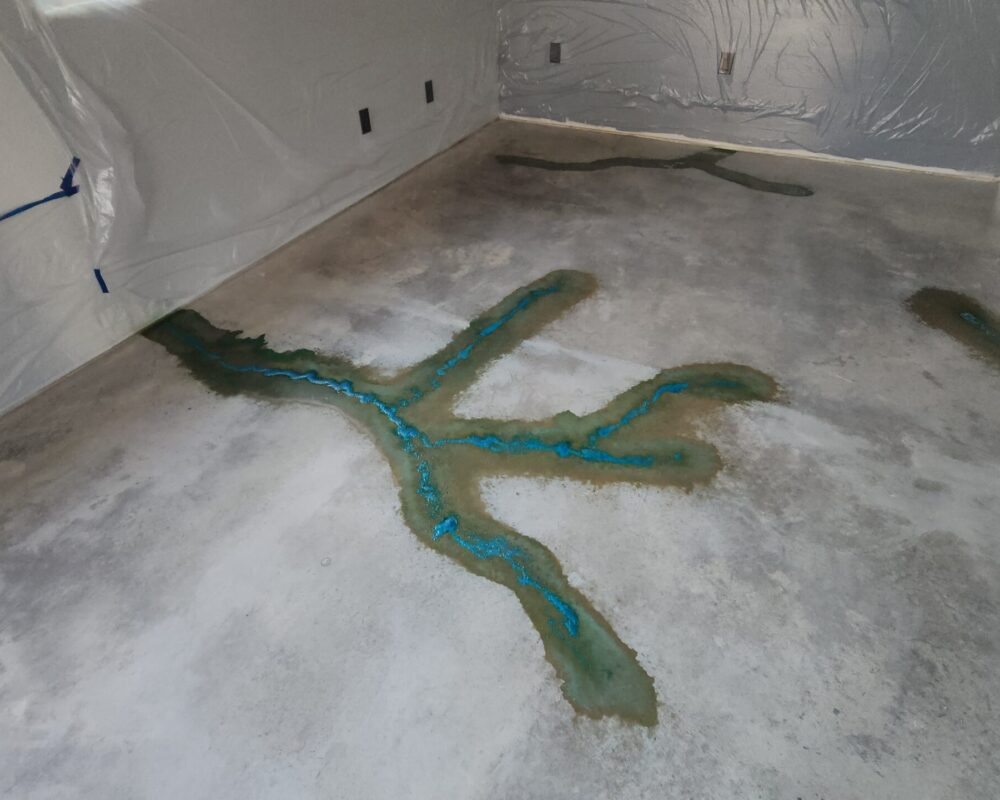 Miracle Gro can be used in various ways as a step in the acid staining process on concrete. Here are a few options to consider:
Spread the Miracle Gro granules on the concrete surface in the desired design, then spray the azure blue acid stain over it to dissolve the granules. Allow the acid stain to react for a minimum of 4-6 hours before neutralizing and rinsing it off.
Apply the azure blue acid stain to the concrete surface first, then sprinkle the Miracle Gro granules over the wet stain. Allow the acid stain to react for a minimum of 4-6 hours before neutralizing and rinsing it off.
Dilute the Miracle Gro granules into the acid stain itself in a spray bottle, as the granules may clog the tip of a pump-up sprayer. Allow the acid stain to react for a minimum of 4-6 hours before neutralizing and rinsing it off.
Transforming a Boat Storage Garage into an Ocean Oasis with Azure Blue and Shifting Sand Acid Staining
We used Azure Blue and Miracle-Gro to create a stunning blue garage floor with brown accents. The Miracle-Gro enhanced the color, resulting in a floor that looks like an ocean oasis and is practical for boat storage and maintenance.
Bold and Colorful Concrete Transformation with Azure Blue Acid Stain
Using azure blue and seagrass mixed with Miracle-Gro, we were able to create an extraordinary look that truly stands out. We added some extra drama with a touch of acrylic paint, and the result is a porch that is both visually stunning and inviting. Take a look at the before and after photos to see the full transformation for yourself.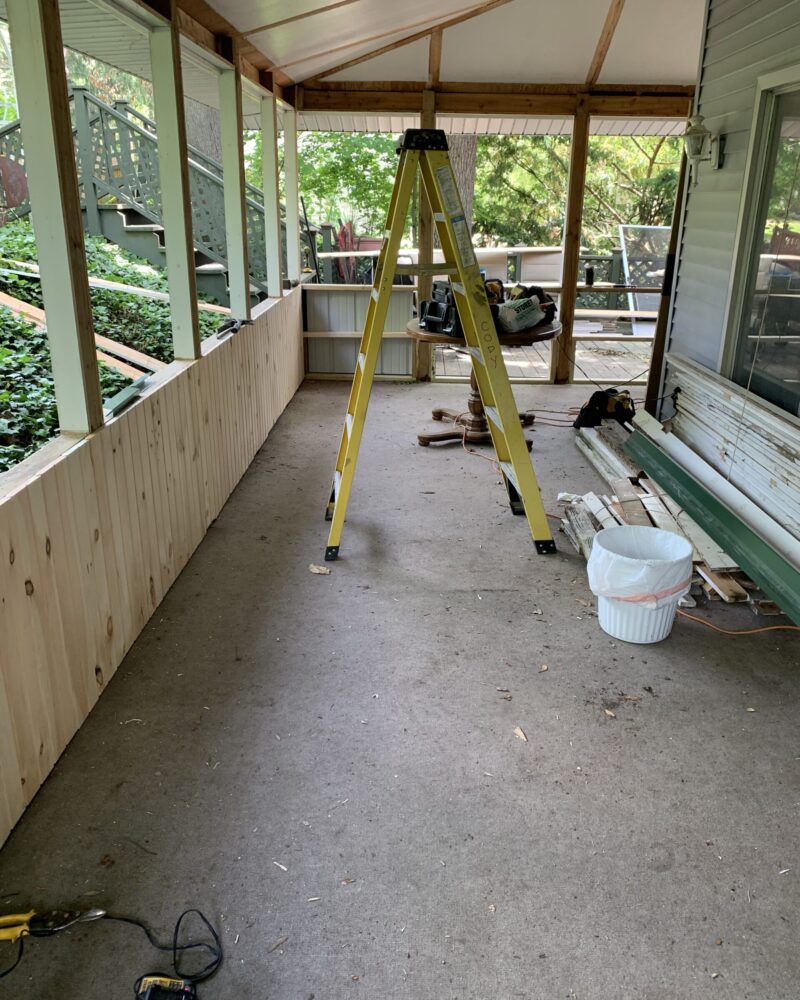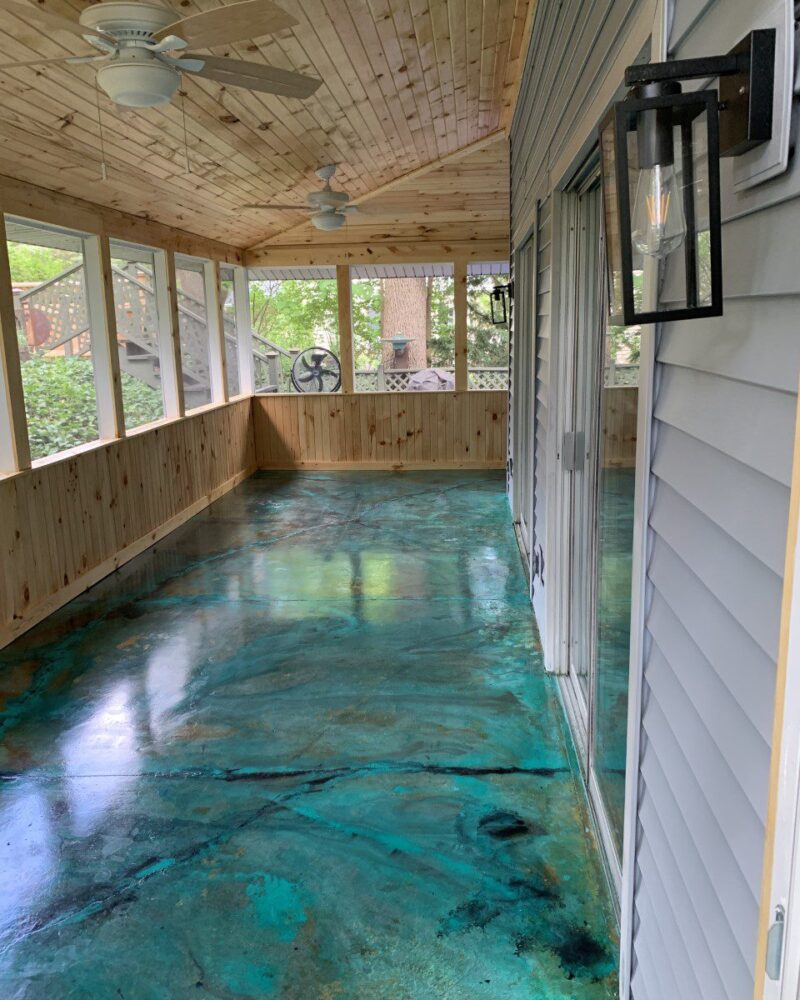 Guest House Floor Upgrade: Acid Staining Brings Color and Character to Concrete
It was time for a special floor in our gameroom/guesthouse, and we wanted something different with a pop of color. After some research, we decided to try the veining technique using toilet paper and adding Miracle Gro to Azure Blue for a brighter color.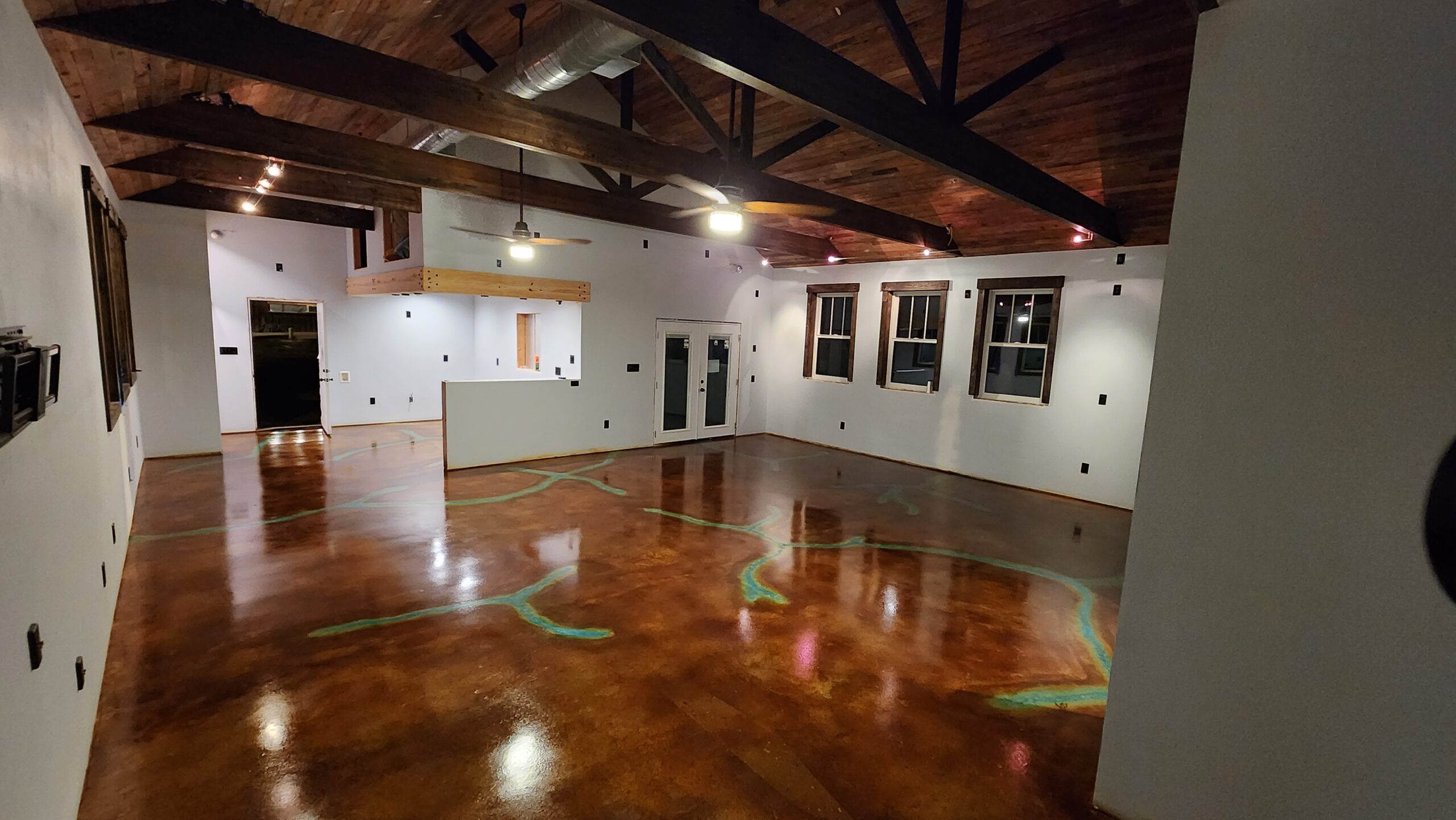 Consider the Patina Effect When Using Azure Blue Acid Stain for Outdoor Concrete Surfaces
When you use blue acid stain on outdoor surfaces, it will change color over time and turn a bronze or brown shade. This change in color is called a patina. The blue acid stain contains copper, which is a metal that can change color due to patination, a chemical process that happens naturally when metal is left outside and exposed to the elements. Patina is a natural way that metal changes color and shows its age and use. If you leave metal outside for a long time, it will develop a patina, which is similar to how an avocado or any other fresh surface turns brown when it is cut and left out in the open.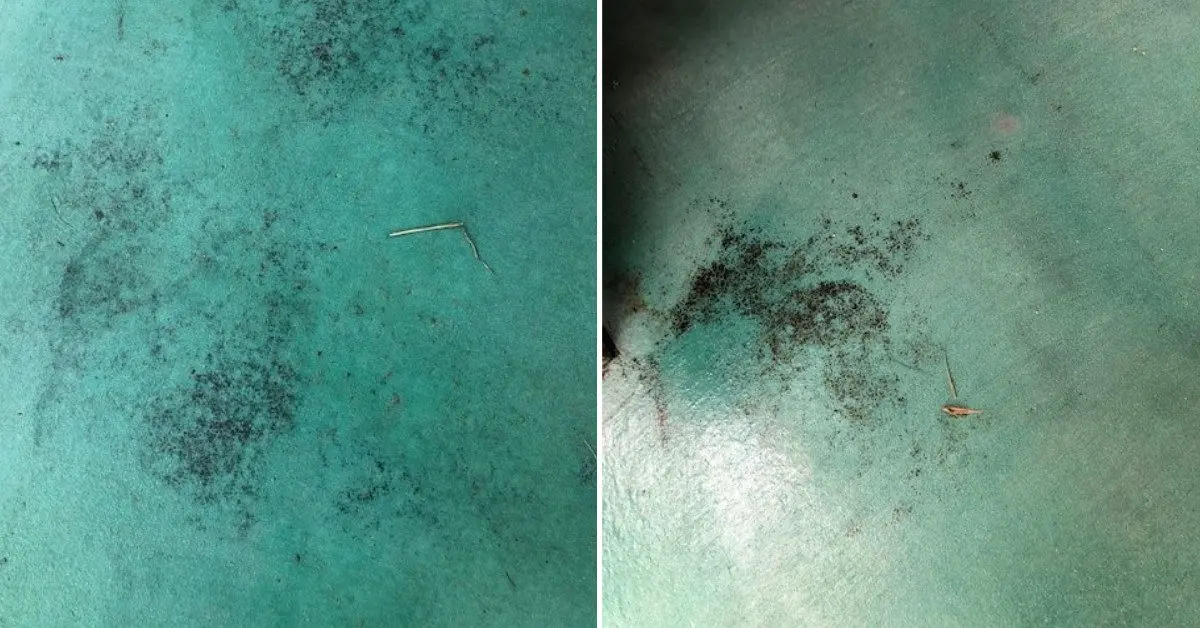 Creating a Marbled and Veined Concrete Floor in a Backyard Cookhouse with Acid Staining
For this project, the customer used a small spray bottle to apply undiluted Azure Blue to create a vein effect and a piece of cardboard with ripped edges as an edge guide. They mixed Miracle-Gro powder into some of the Azure Blue to create a deeper blue mixture and used a small hand sprayer to apply it. They also used English Red to darken lighter areas. After letting the stain dry for six hours, they sprayed on a water mix of the neutralizer and rinsed thoroughly. Miracle-Gro was used to create deeper blues and enhance the overall look of the project.
Adding a Unique Touch to a Concrete Slab with Acid Staining
For this project, I received helpful tips from the sales reps at Direct Colors, including the use of Miracle-Gro blue granules to add a pop of color to my enclosed patio design. I also learned to lay out the design using strands of toilet paper. I watched all of the available videos on the Direct Colors website to gather more information and ideas for my project. Miracle-Gro played an important role in enhancing the overall look of the patio design.