Stenciled Concrete Design Ideas
Transforming your concrete surfaces with stained stencil designs can be incredibly rewarding. Here are a few more projects that showcase the versatility and beauty of this technique:
By Justin Richardson
Multicolor Stencil Magic: Transforming a Screened Porch Floor with EverStain Acid Stains
This project demonstrates the artistic transformation of a 10×12 ft screened porch addition with a unique blend of Azure Blue, Avocado, English Red, and Desert Amber EverStain Acid Stains. Using a Modello stencil, the creator skillfully applied a design to the concrete floor. Lessons from this project include the importance of layout planning, using a sponge for color application on the stencil, and awaiting the sealer's effect before judging the final outcome. The project culminates in a visually appealing space, which the creator found enjoyable to work on and would replicate in future projects.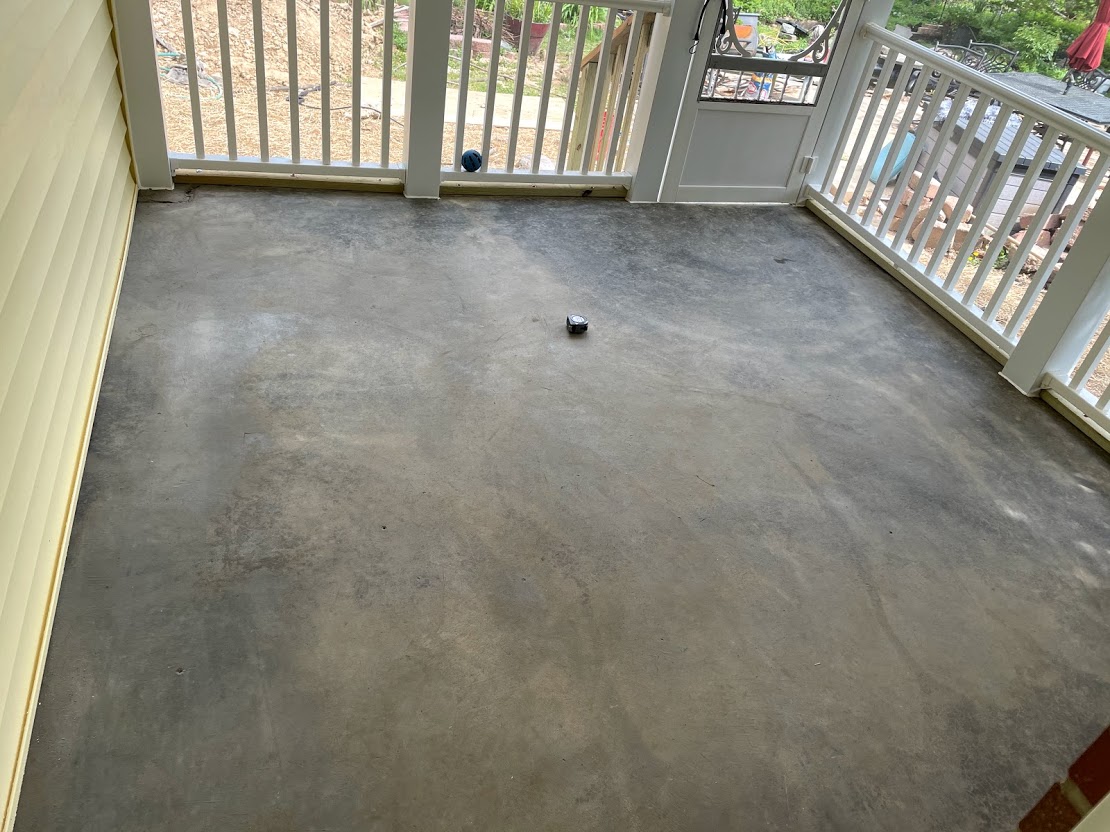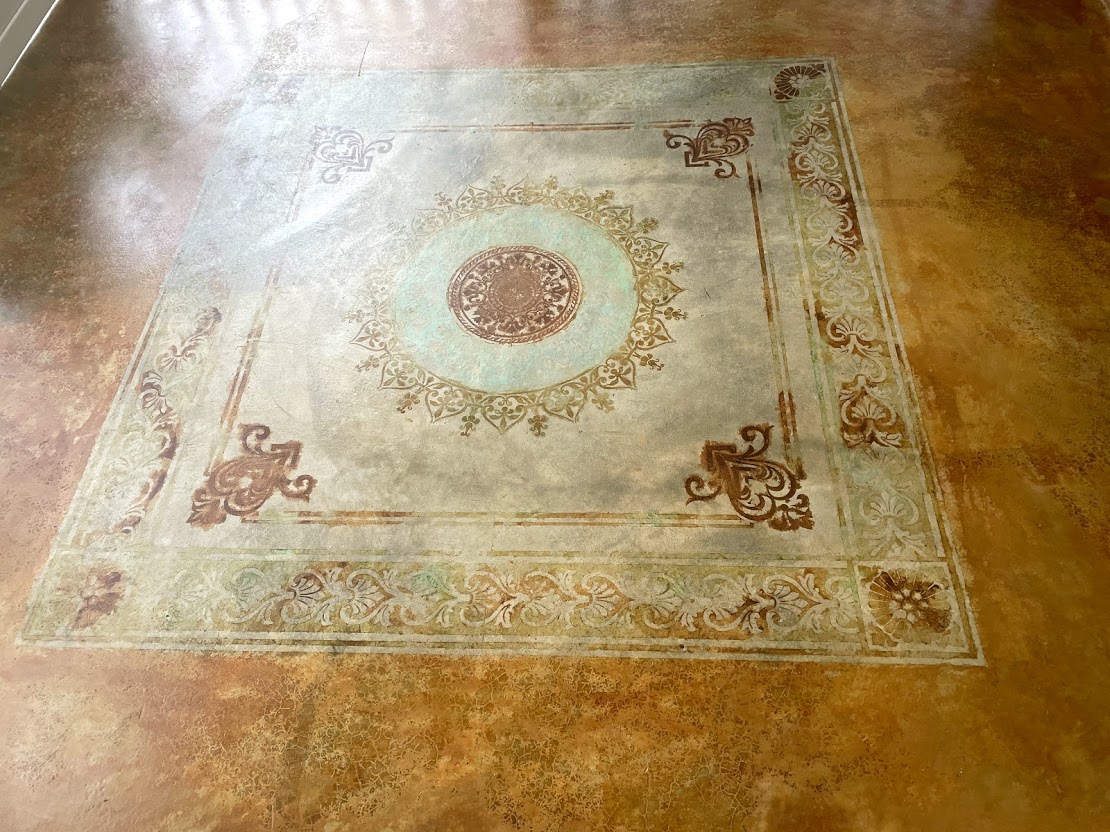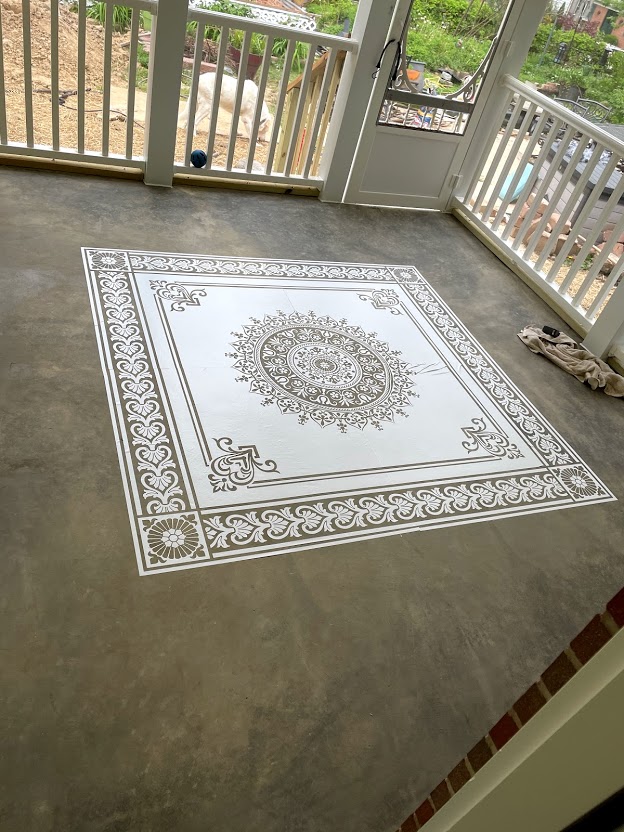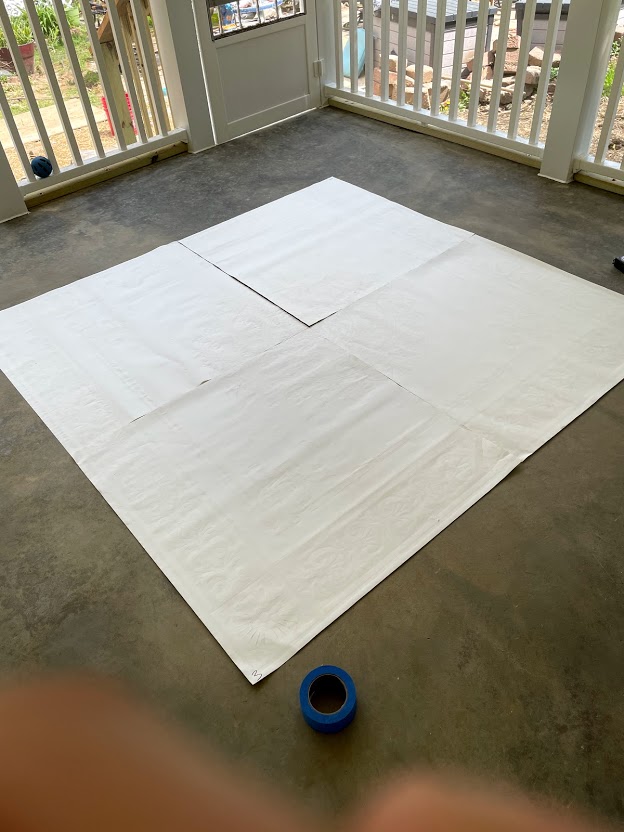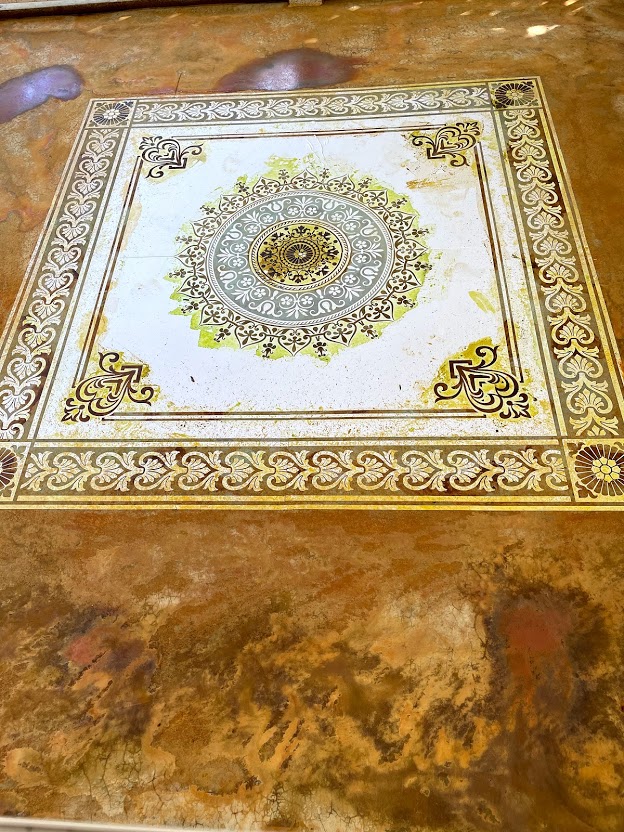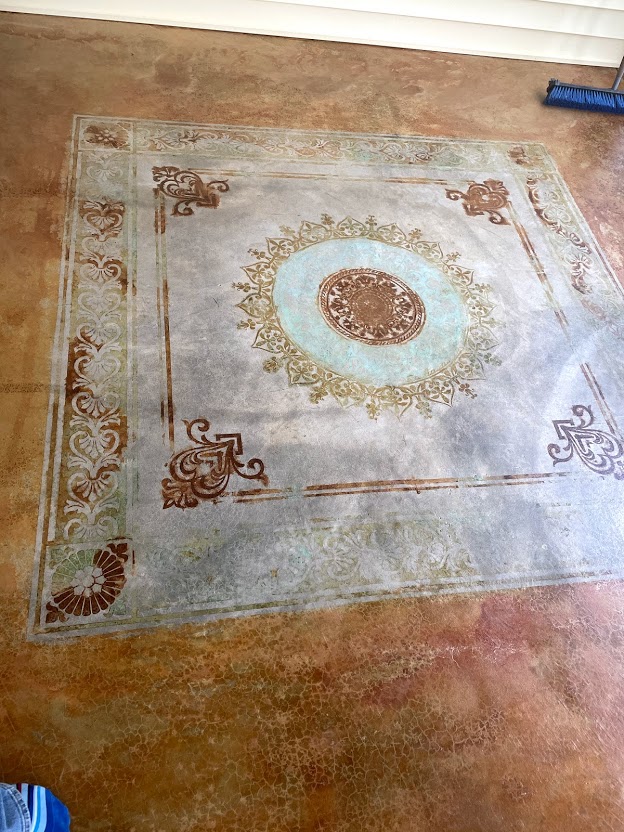 Project Info:
Project Completed In: 4 day(s)
Estimate of Square Footage: 120 sq. ft.
Project Description:
Had an addition to the house and included a covered screen in porch of 10×12 ft. Decided to stain the concrete and add a stencil. Used a Modello stencil on the project and multiple color stains for the overall look.
Personal Tips:
For some reason only the English red had issues with bleeding through the stencil. We also left the inside of the stencil without stain as the contrast was nicer than trying to add another color. I taking the time to lay the stencil out is key. I used a sponge to apply the colors to the stencil and a sprayer to stain the border. Also, do not judge your work until after the sealer is applied as it really helps the colors show. Overall, it was a fun project. I would do it again.
Direct Colors Products Used:
I used 4Oz of Azure Blue Everstain, Avocado Everstain, English Red Everstain, and Desert Amber Everstain and Satin Water based sealer kit.
Direct Colors Products Used:
1 Gal. Desert Amber DIY EverStain™ & AcquaSeal™ Satin Kit
1 Qt. Malayan Buff EverStain™
1 Gal. Desert Amber EverStain™
4 Oz. Azure Blue EverStain™
4 Oz. Avocado EverStain™
4 Oz. English Red EverStain™
Other Products Used:
Modello Stencil- Bradbury CC101 Custom Carpet & Ceiling Stencil 6x6ft.
Additional Stained Stencil Design Projects
Elevate your concrete spaces with stained stencil designs. Here are more examples illustrating the flexibility and aesthetic appeal of this method: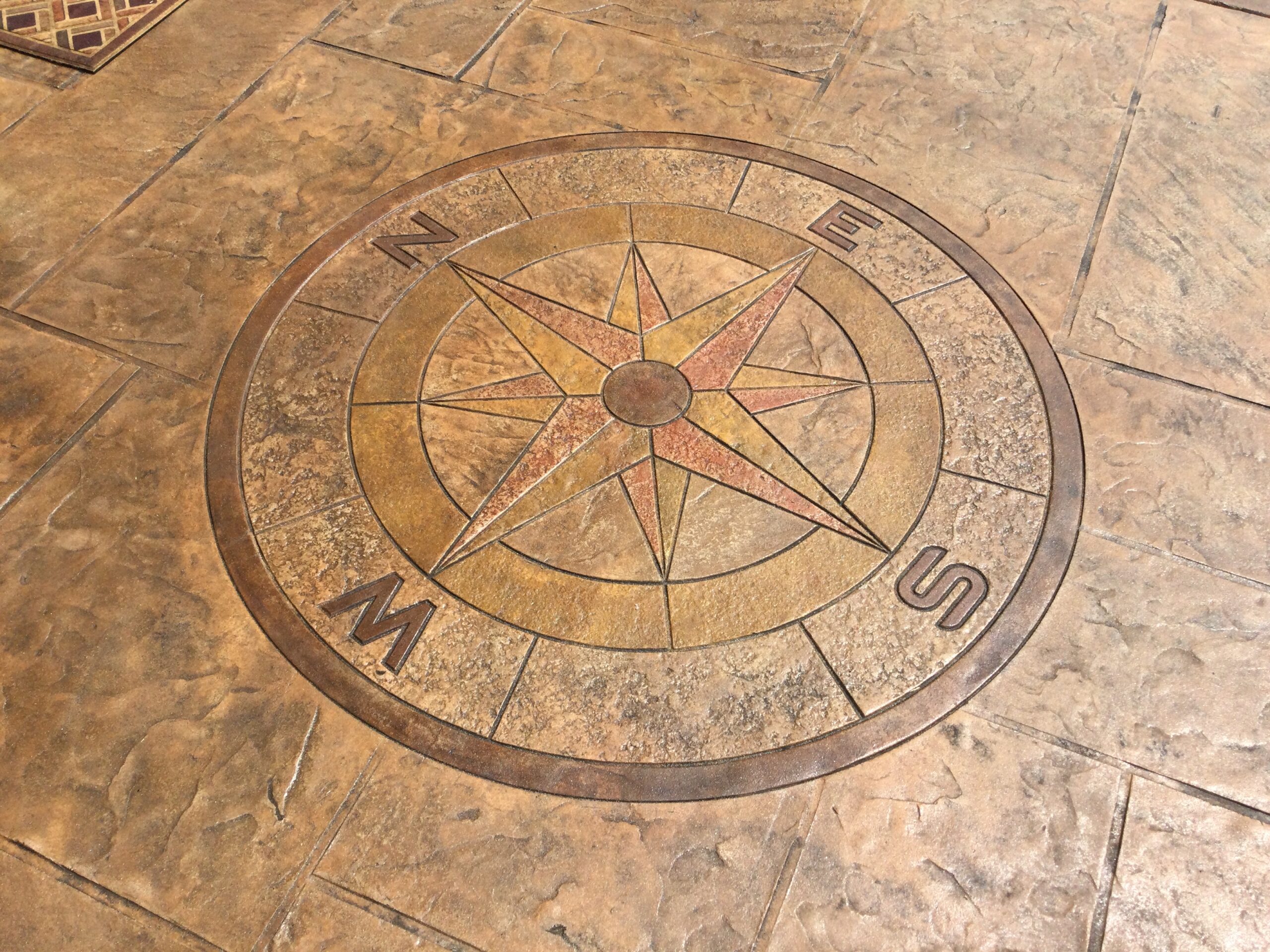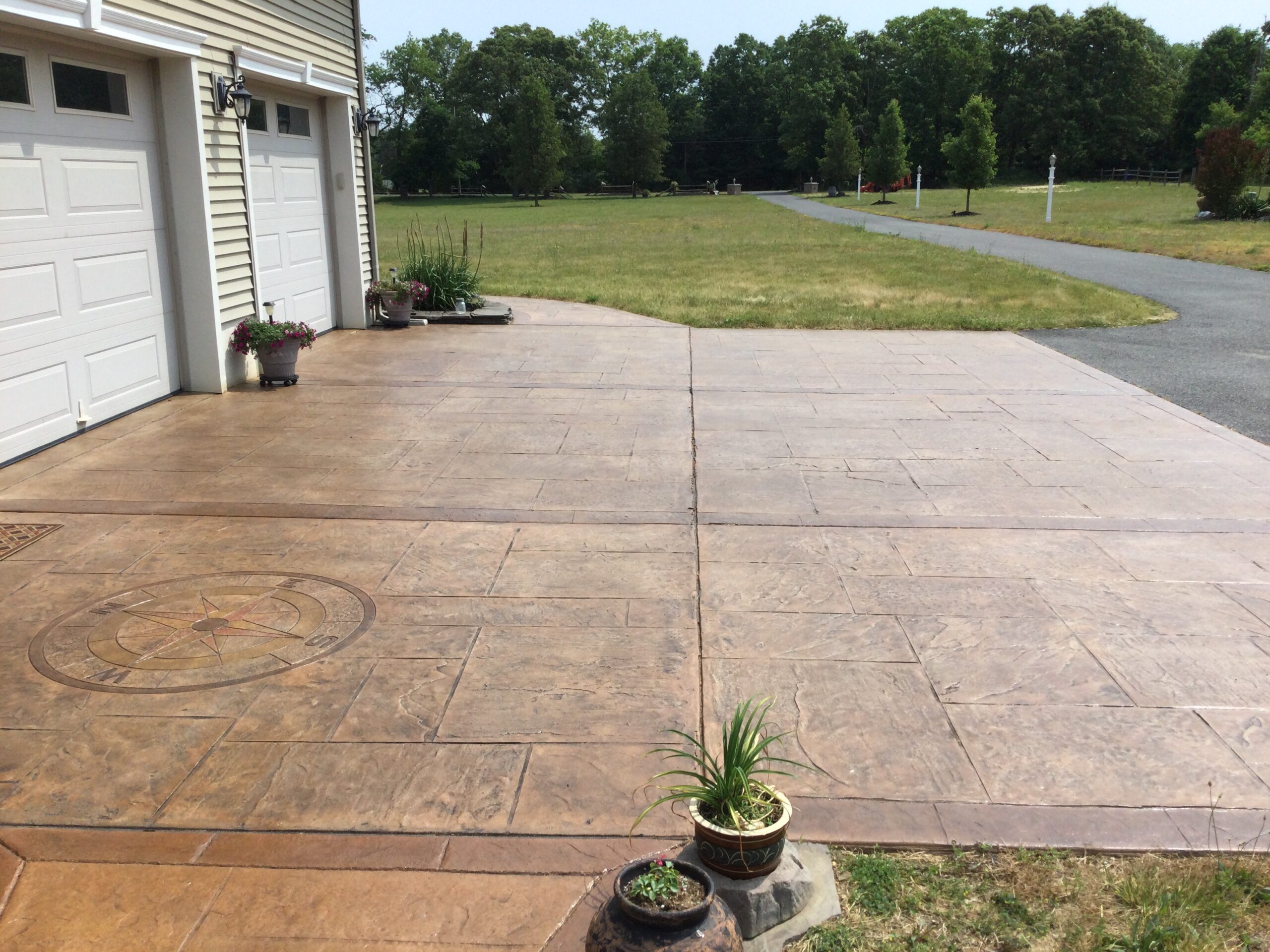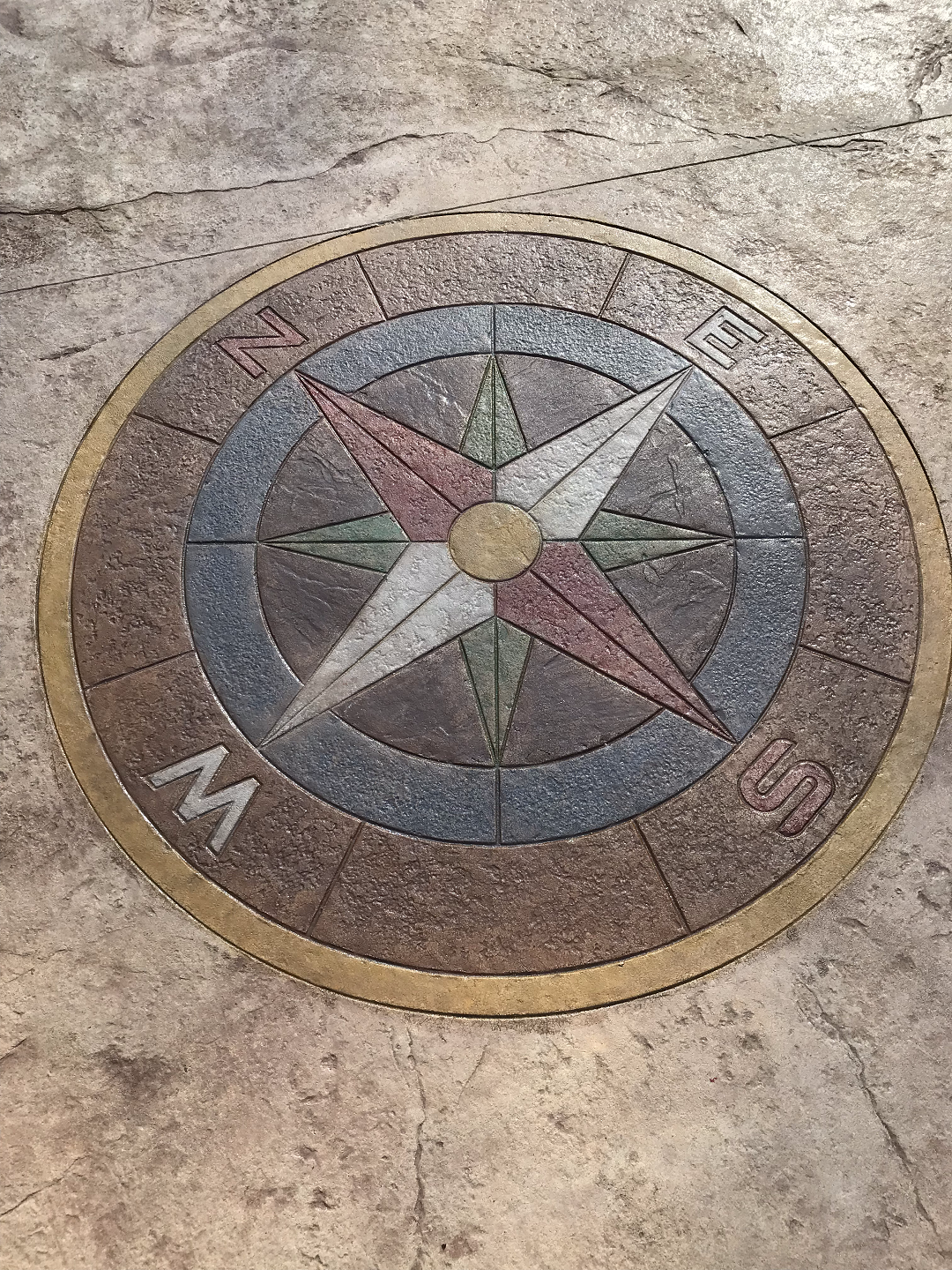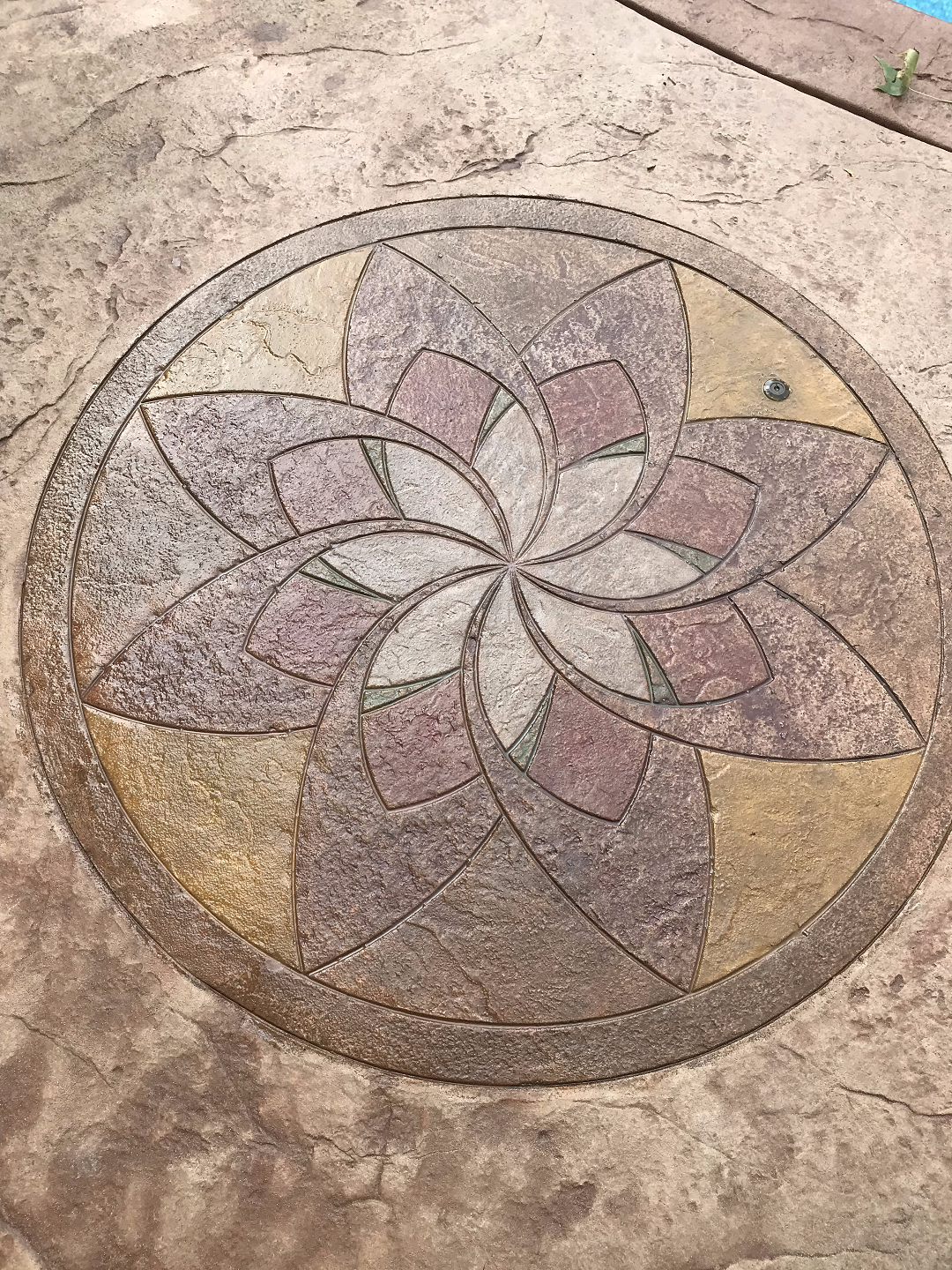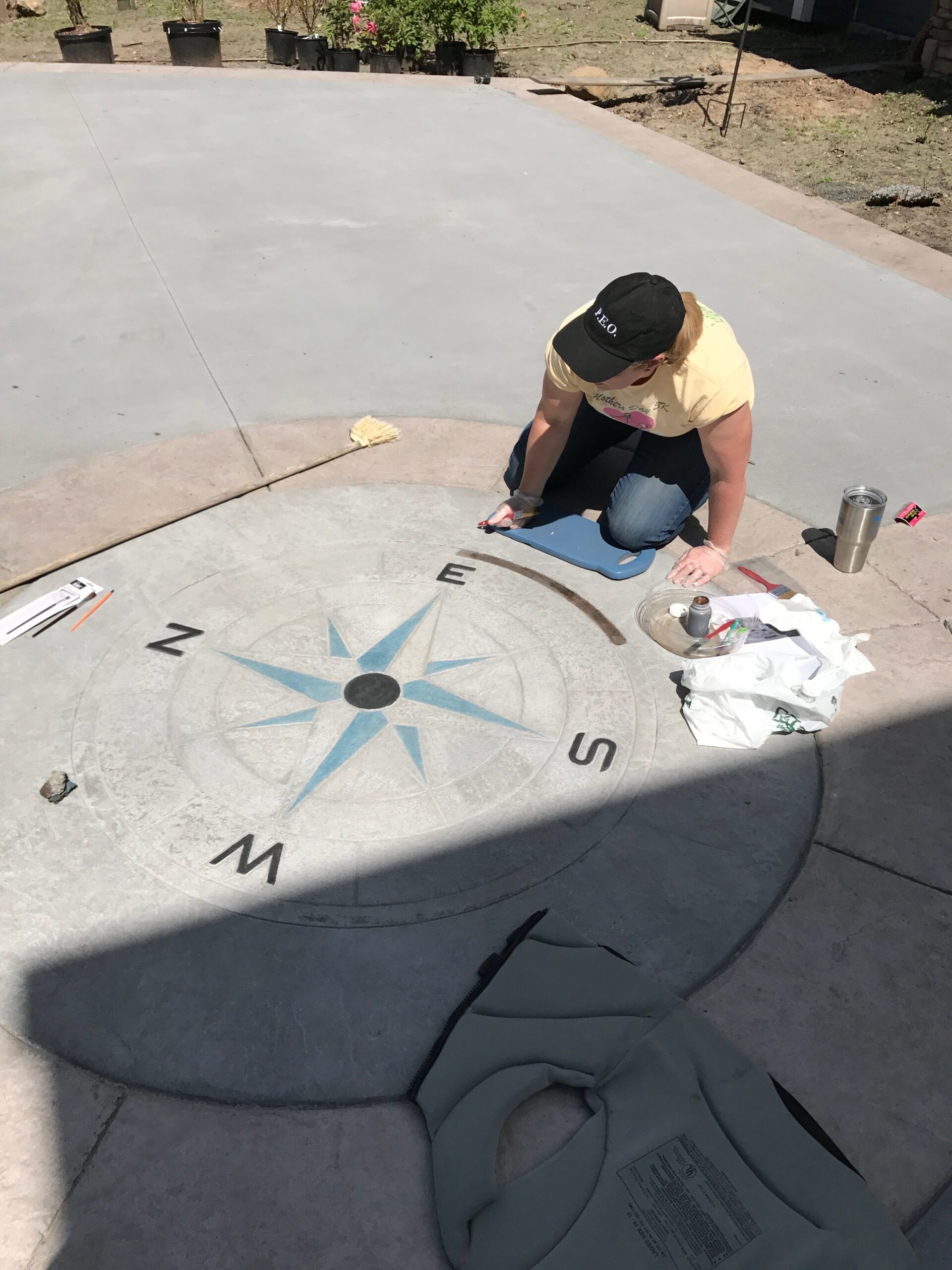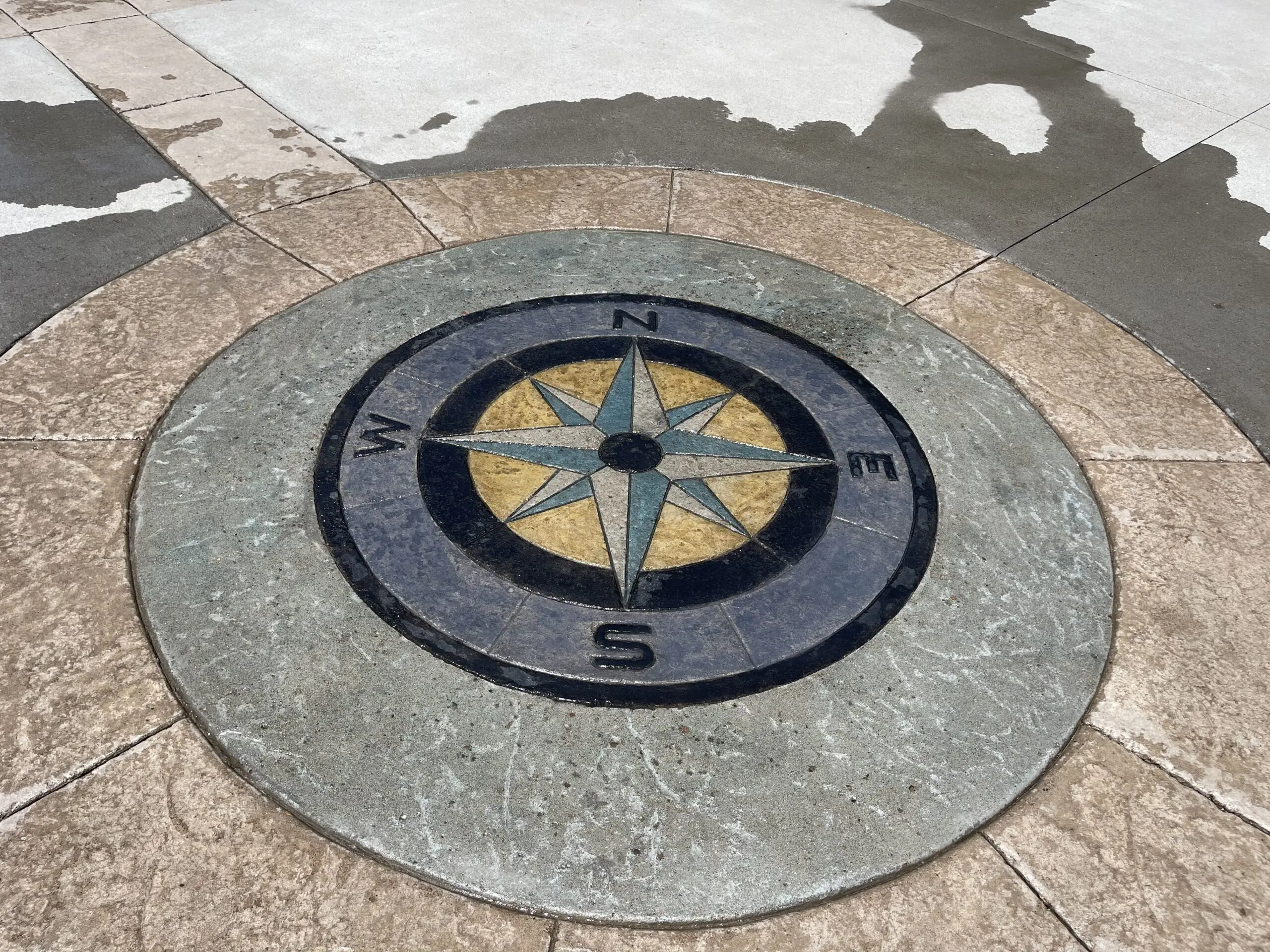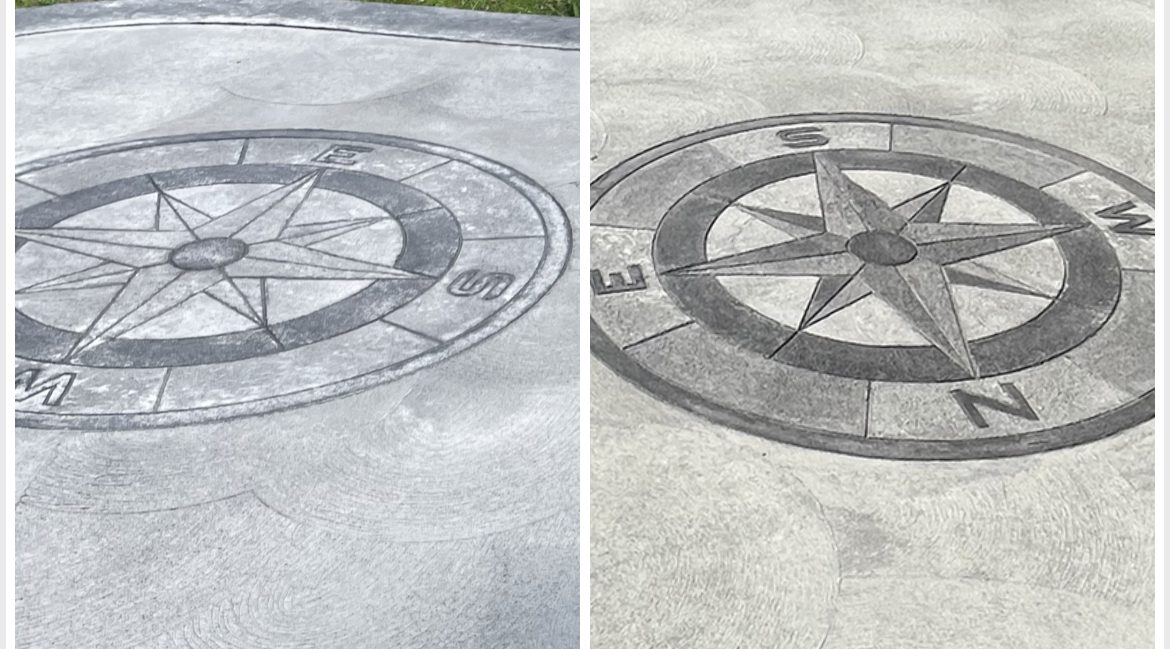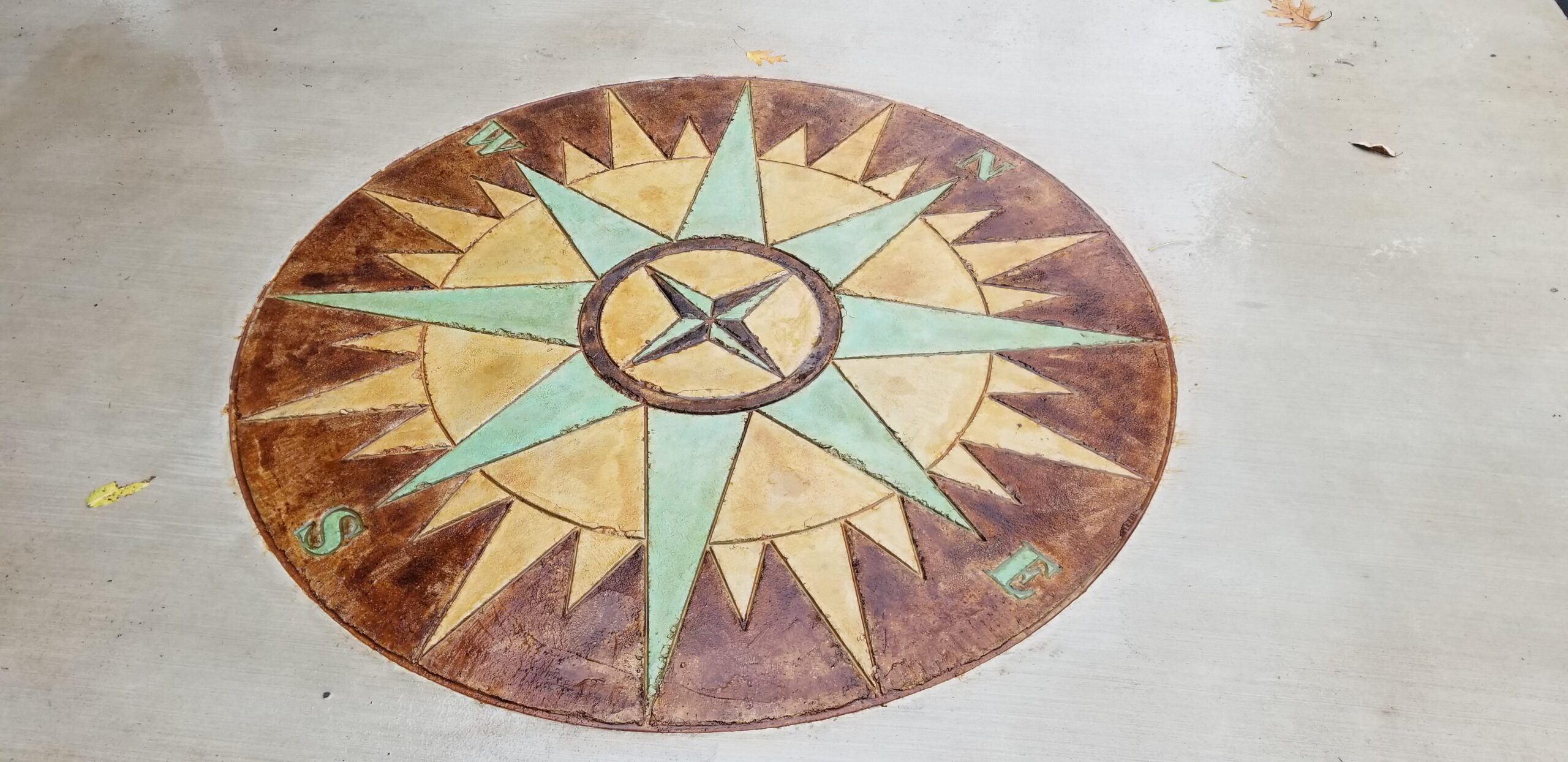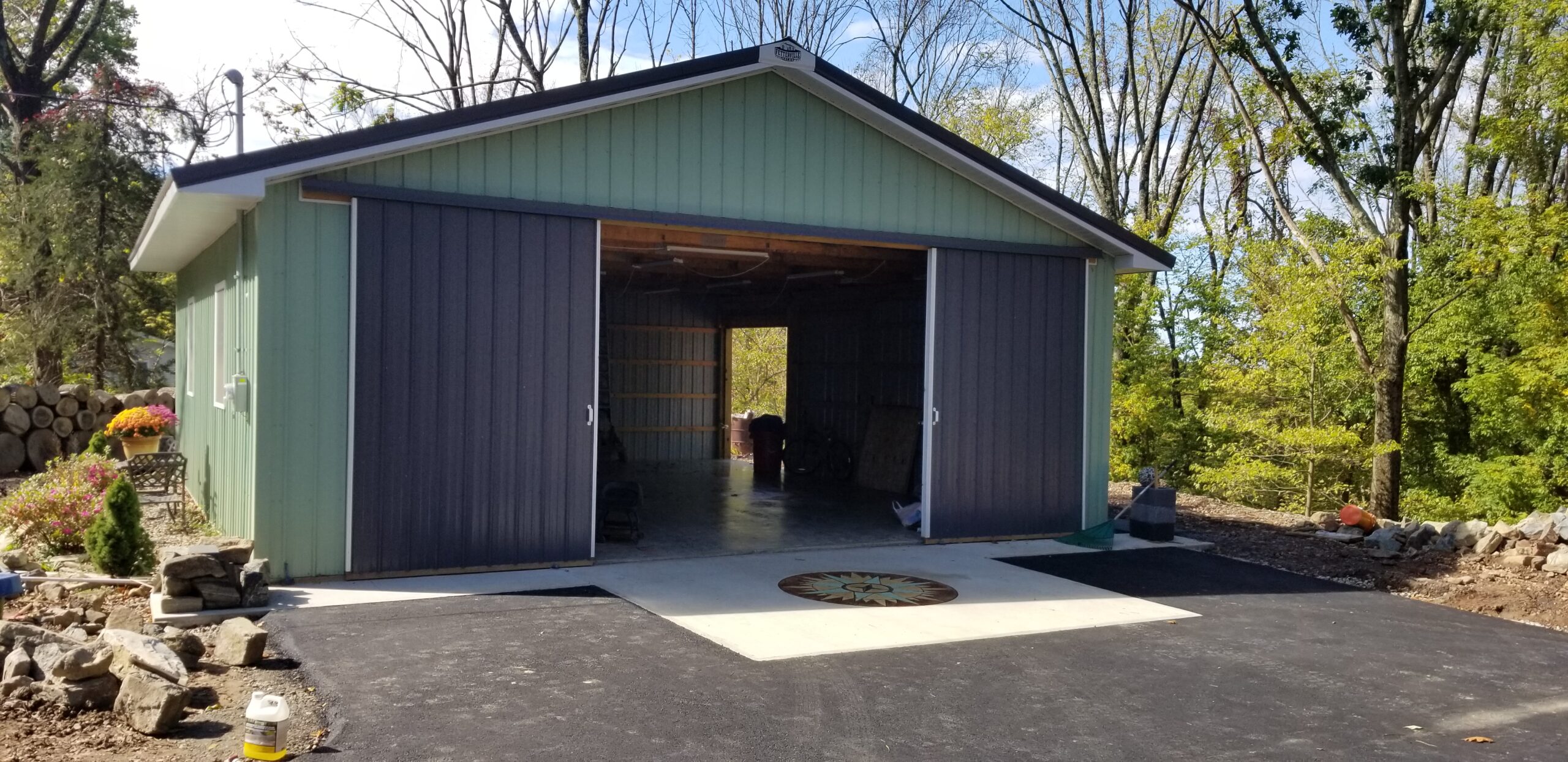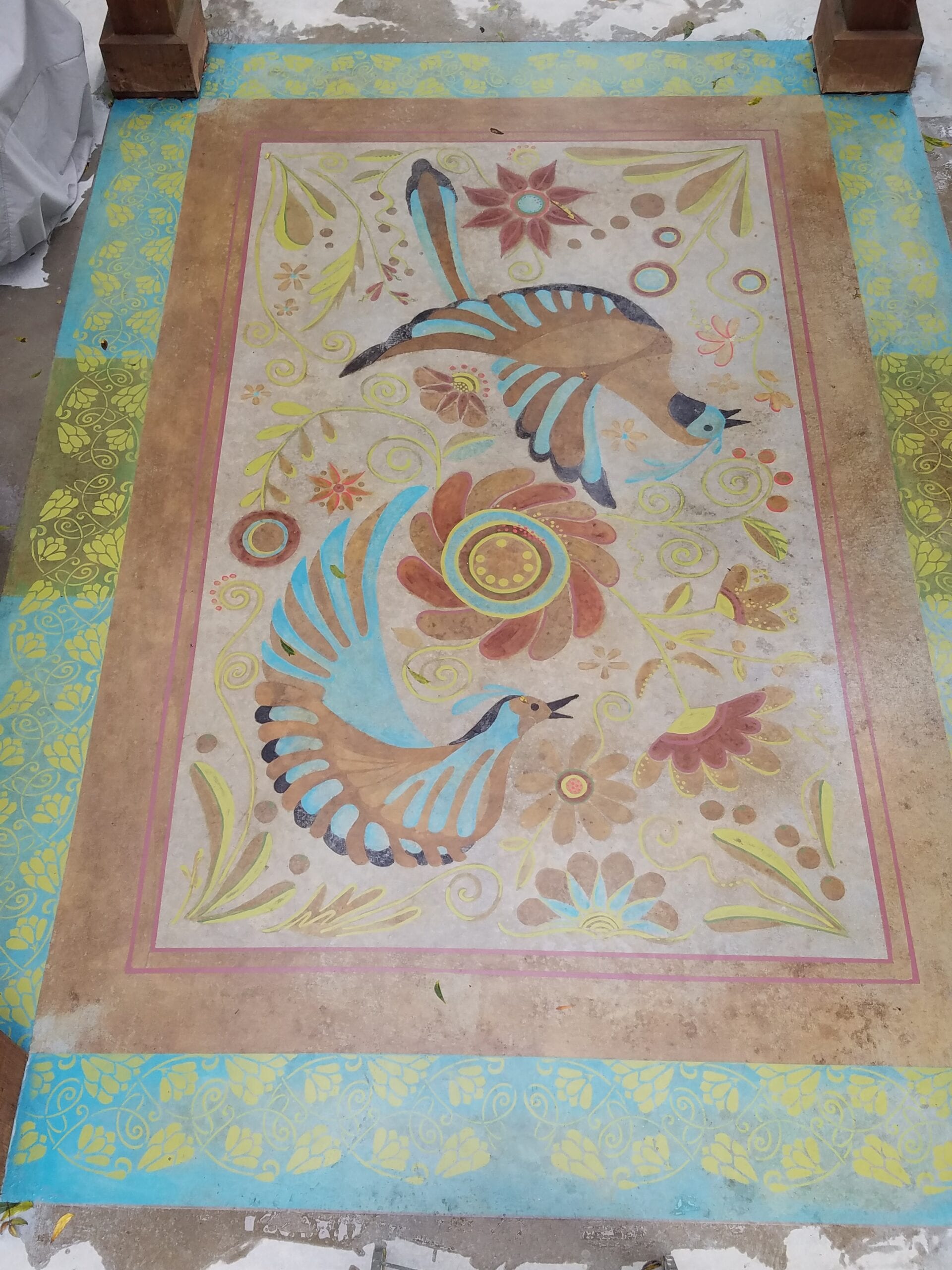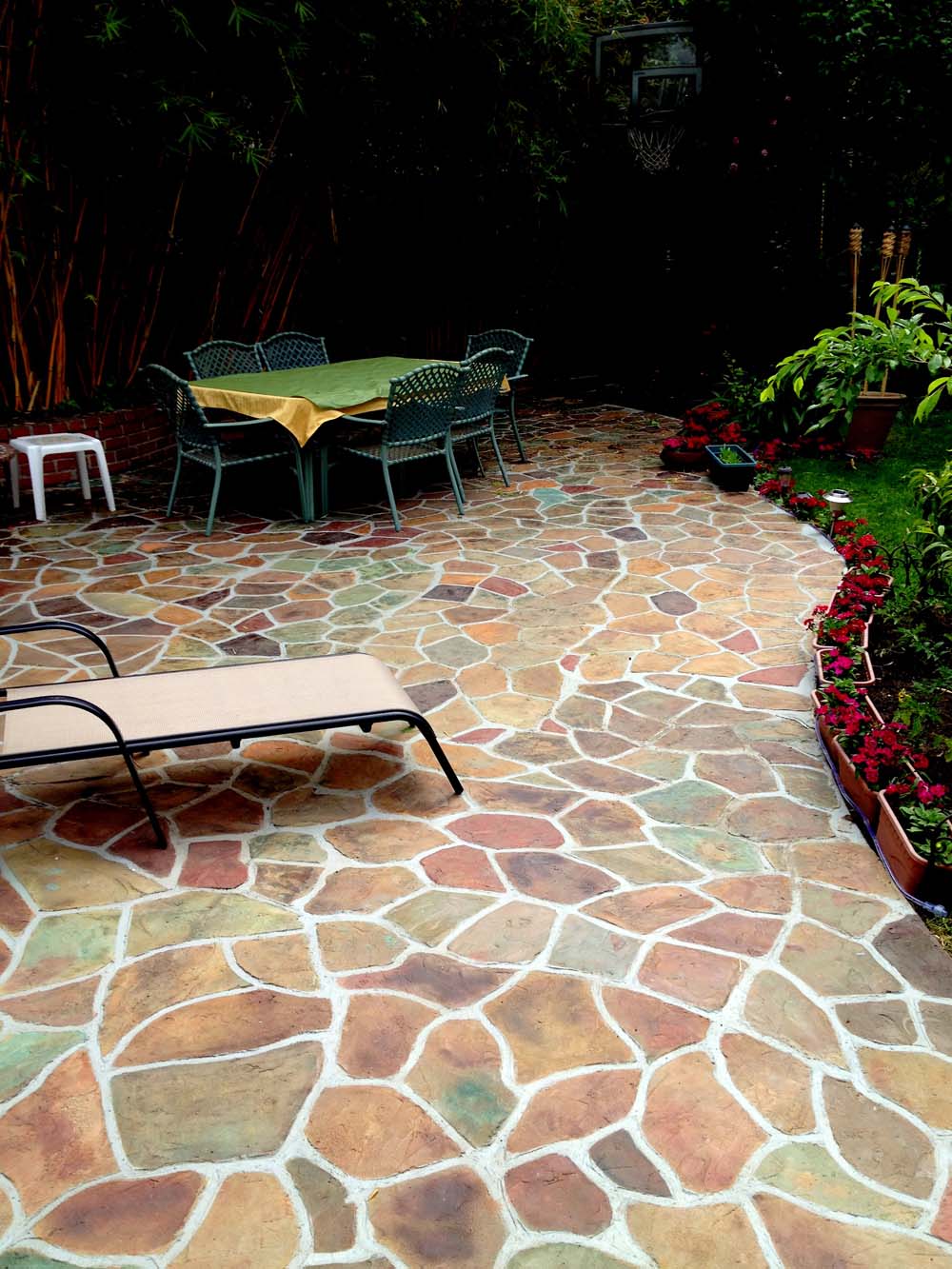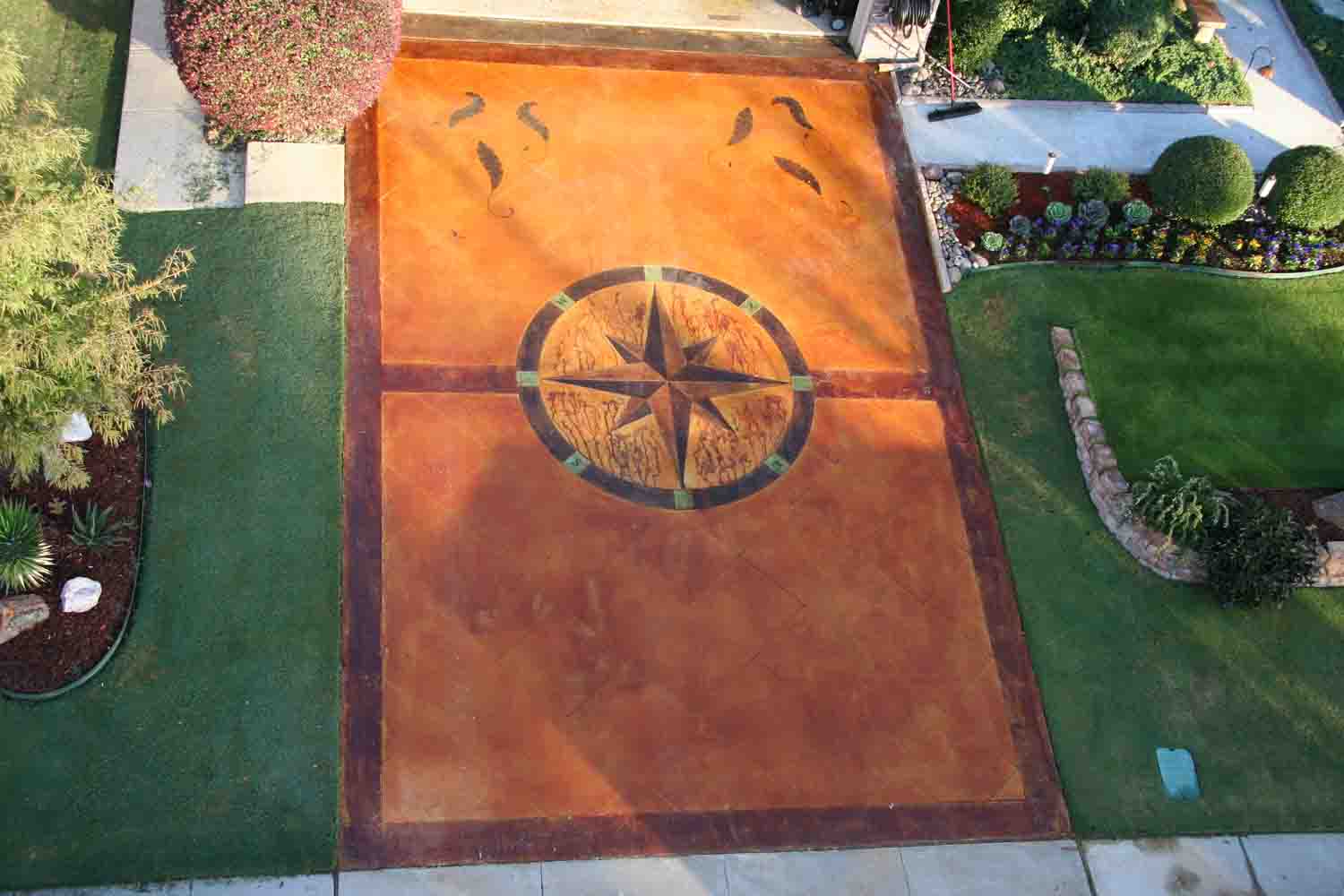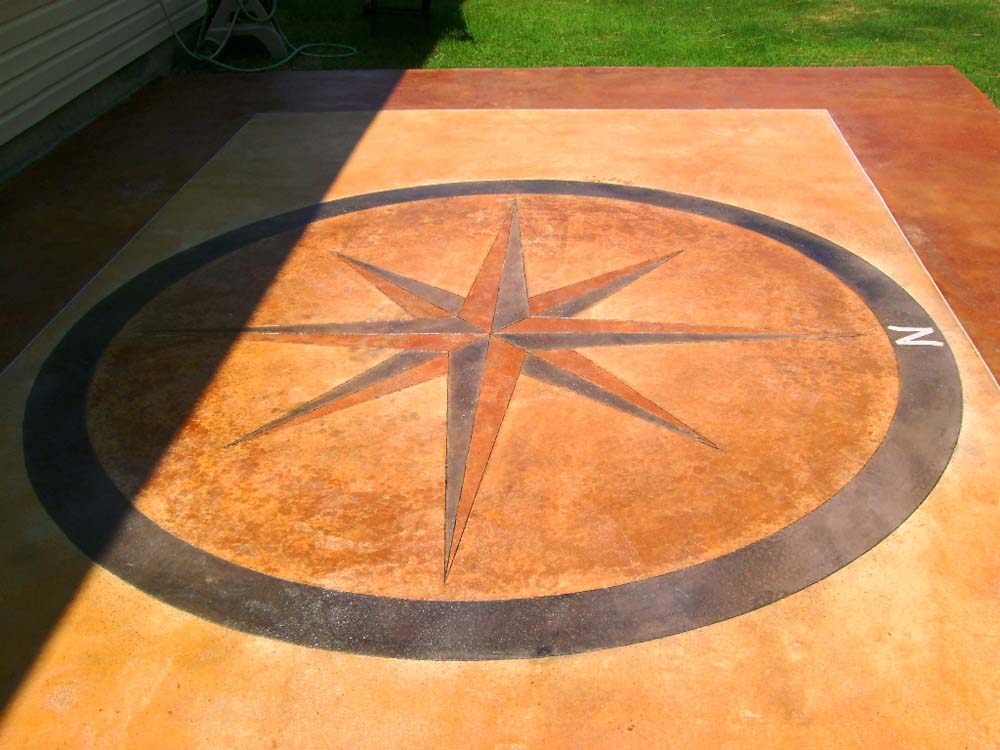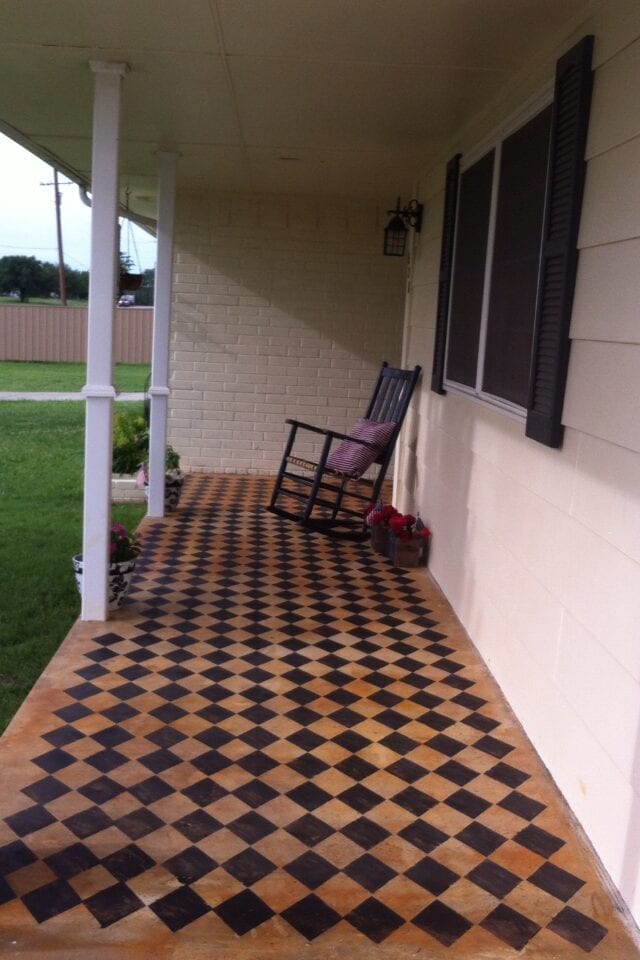 Alocasia Leaf Birdbath: A Creative Blend of Desert Amber and Avocado EverStain Acid Stains
This project displays a homemade birdbath created using a live-casted Alocasia leaf and beautifully stained with a mix of Desert Amber and Avocado EverStain Acid Stains. The novice user recommends quick and smooth application to avoid heavy lines and blotting any runs immediately for a natural, seamless appearance.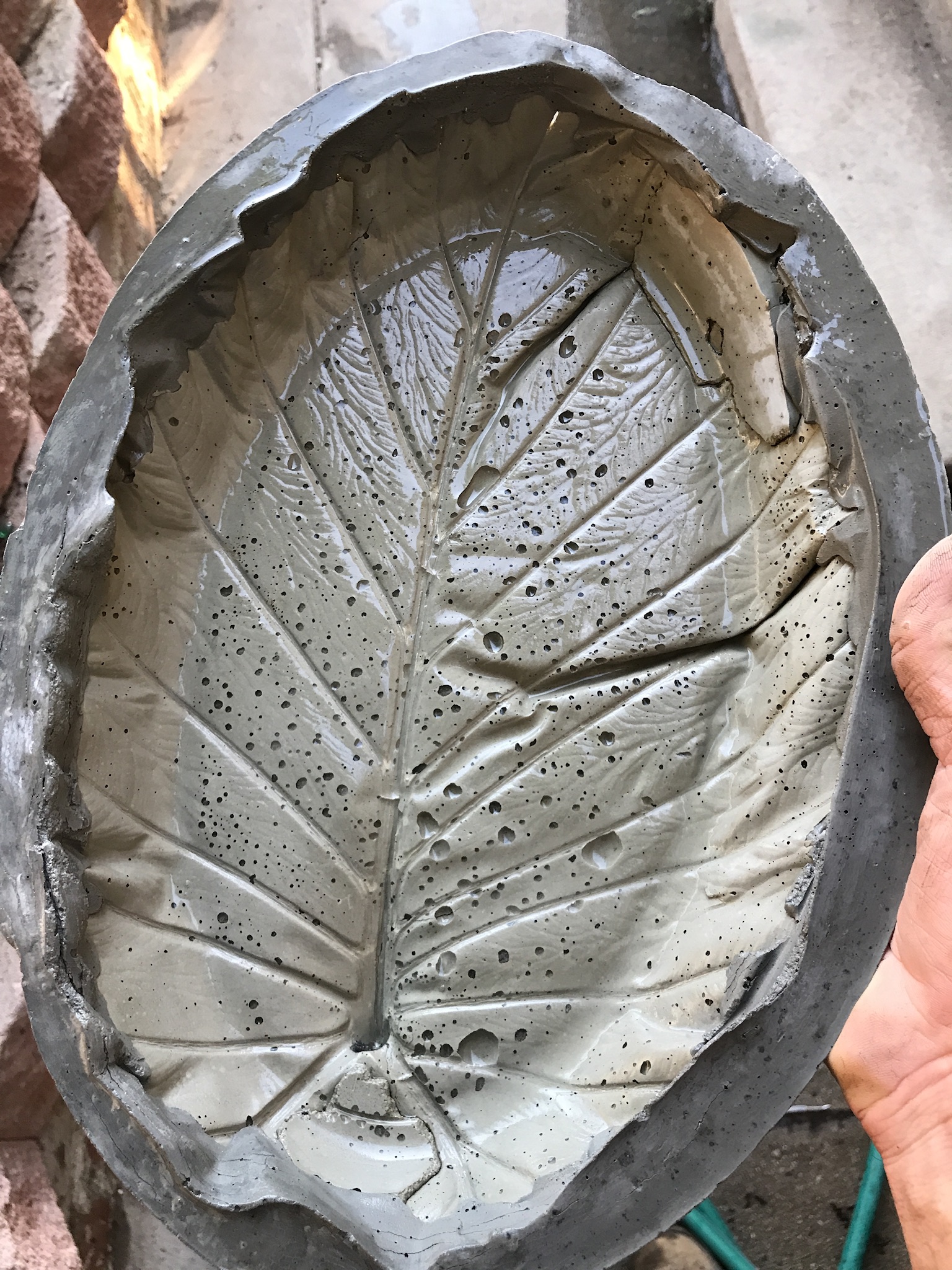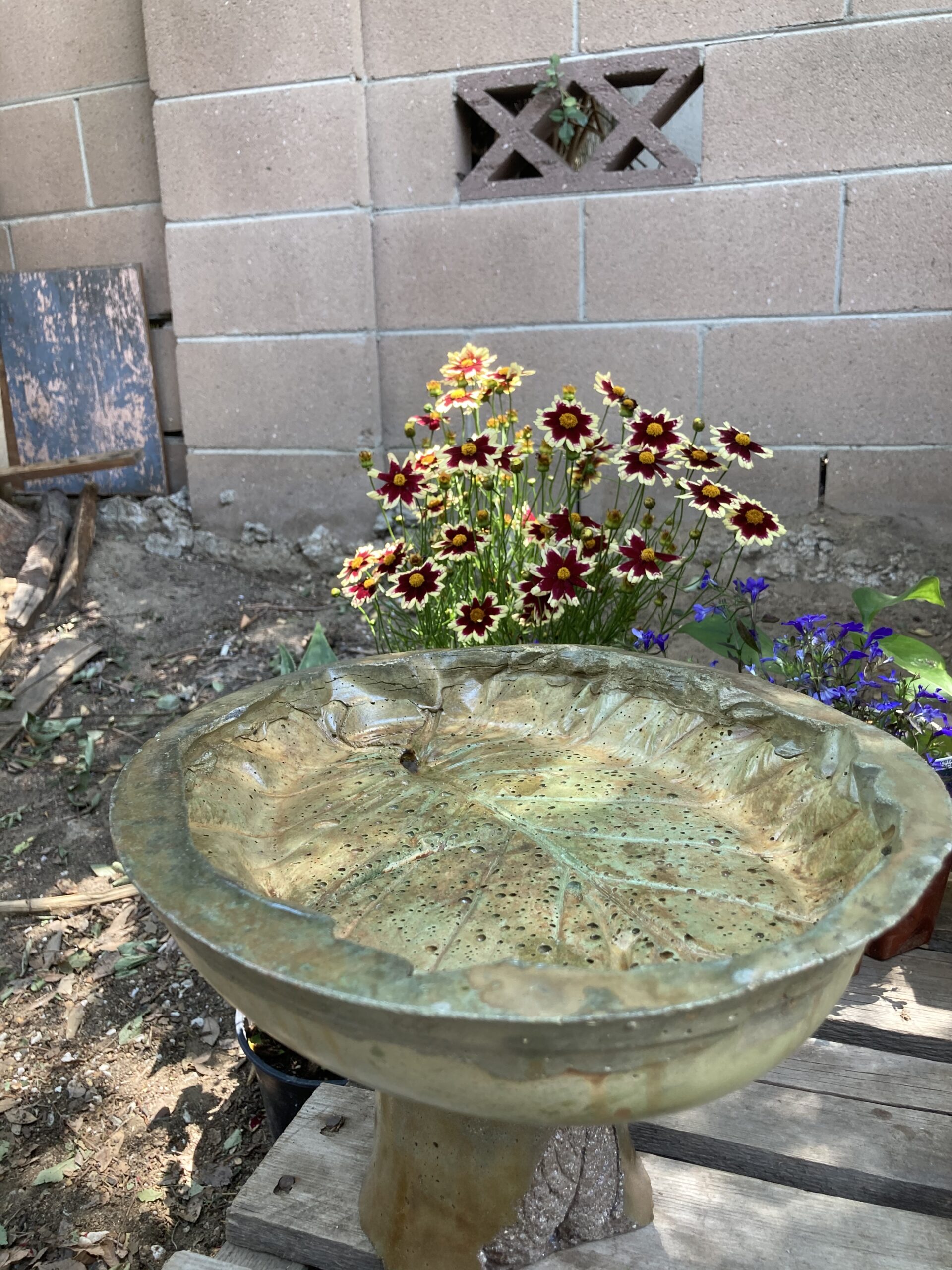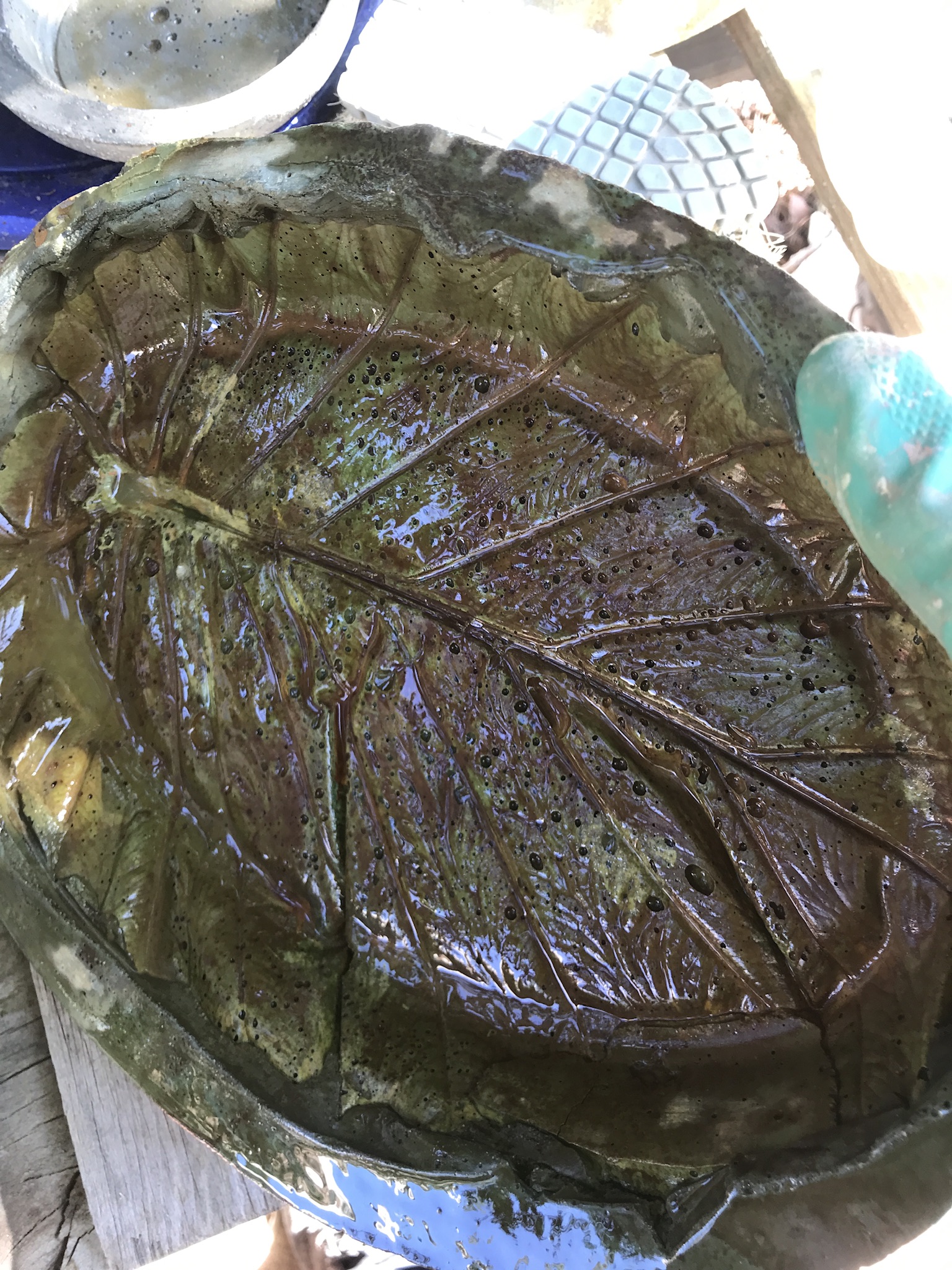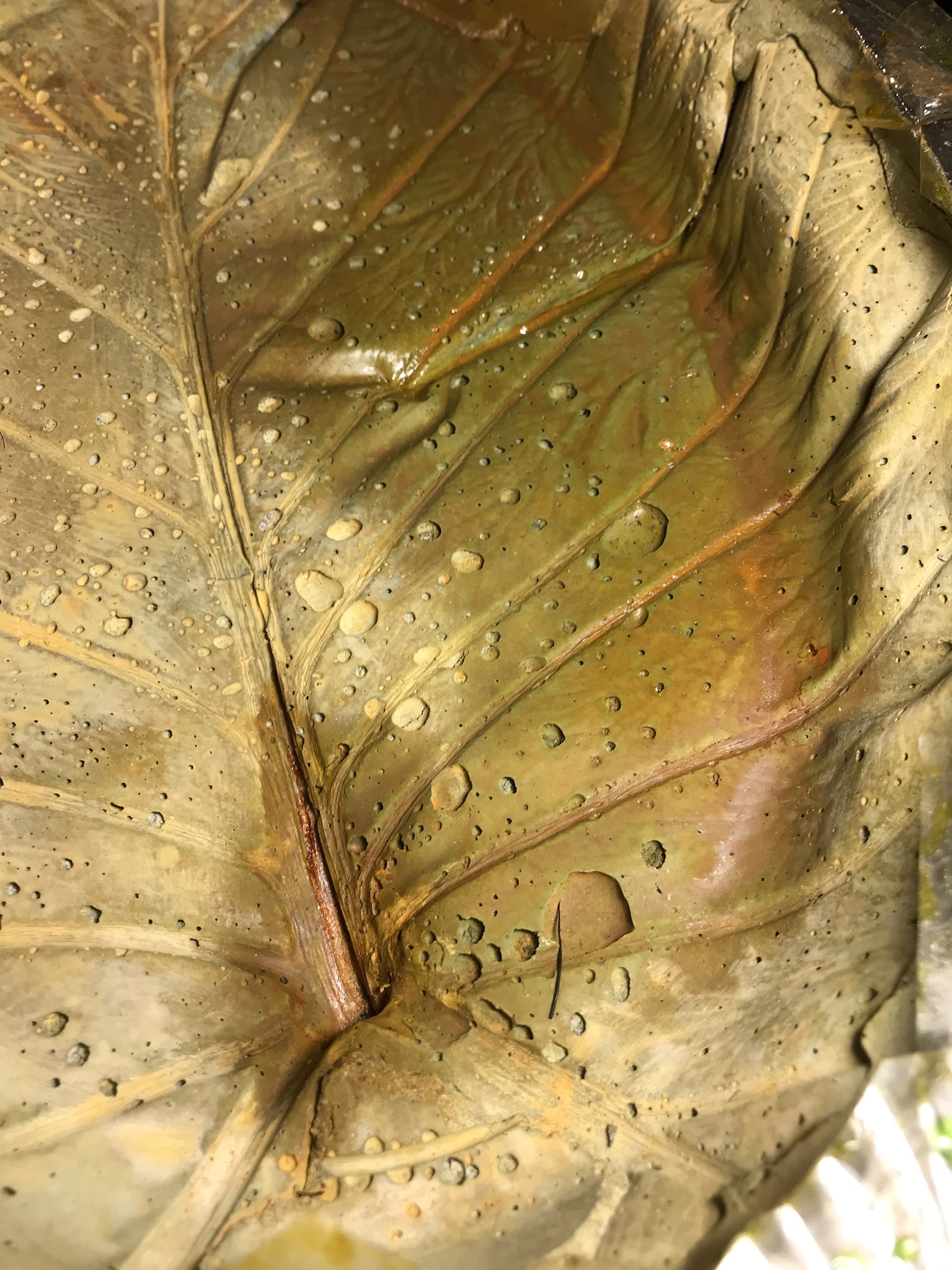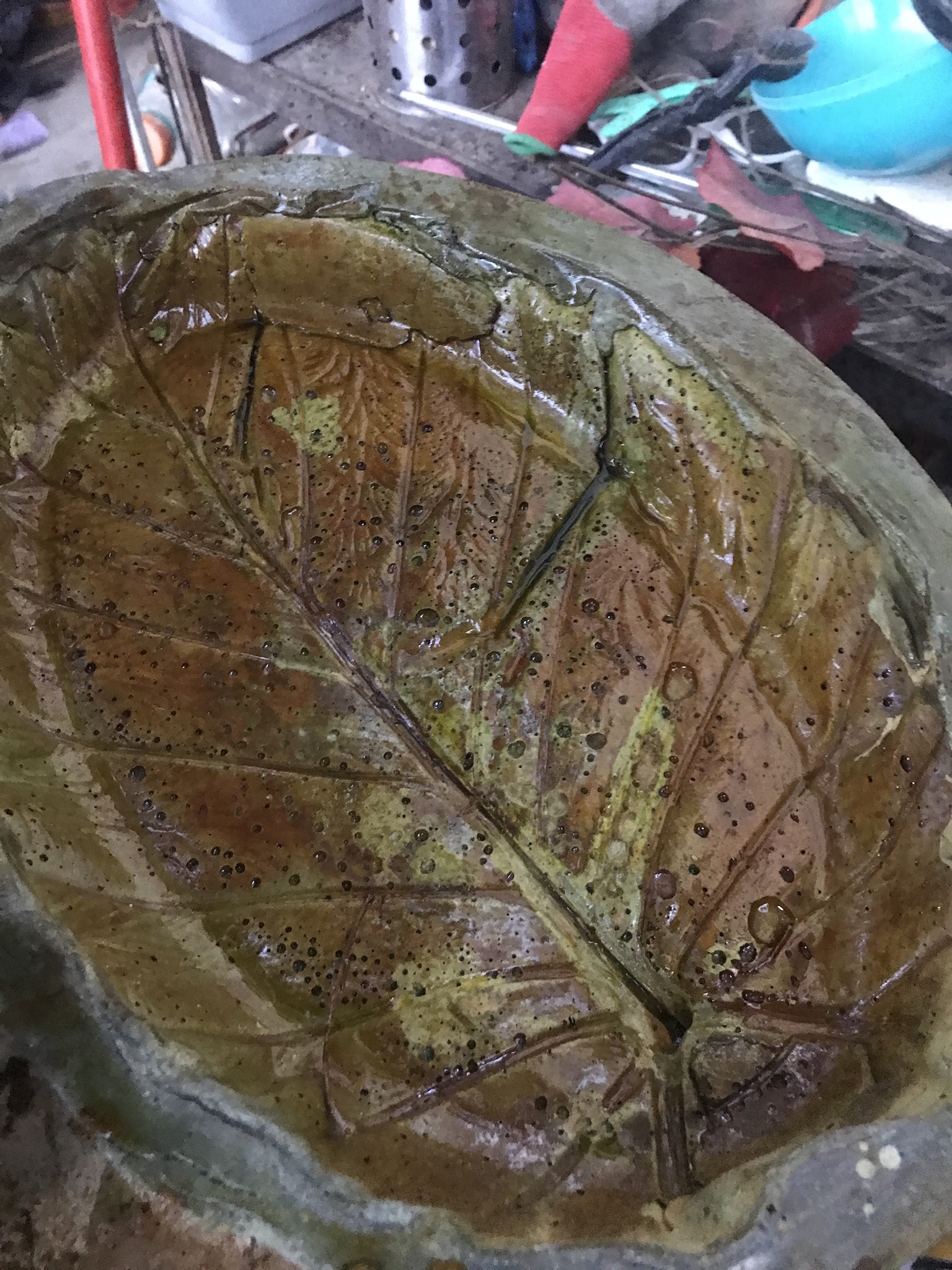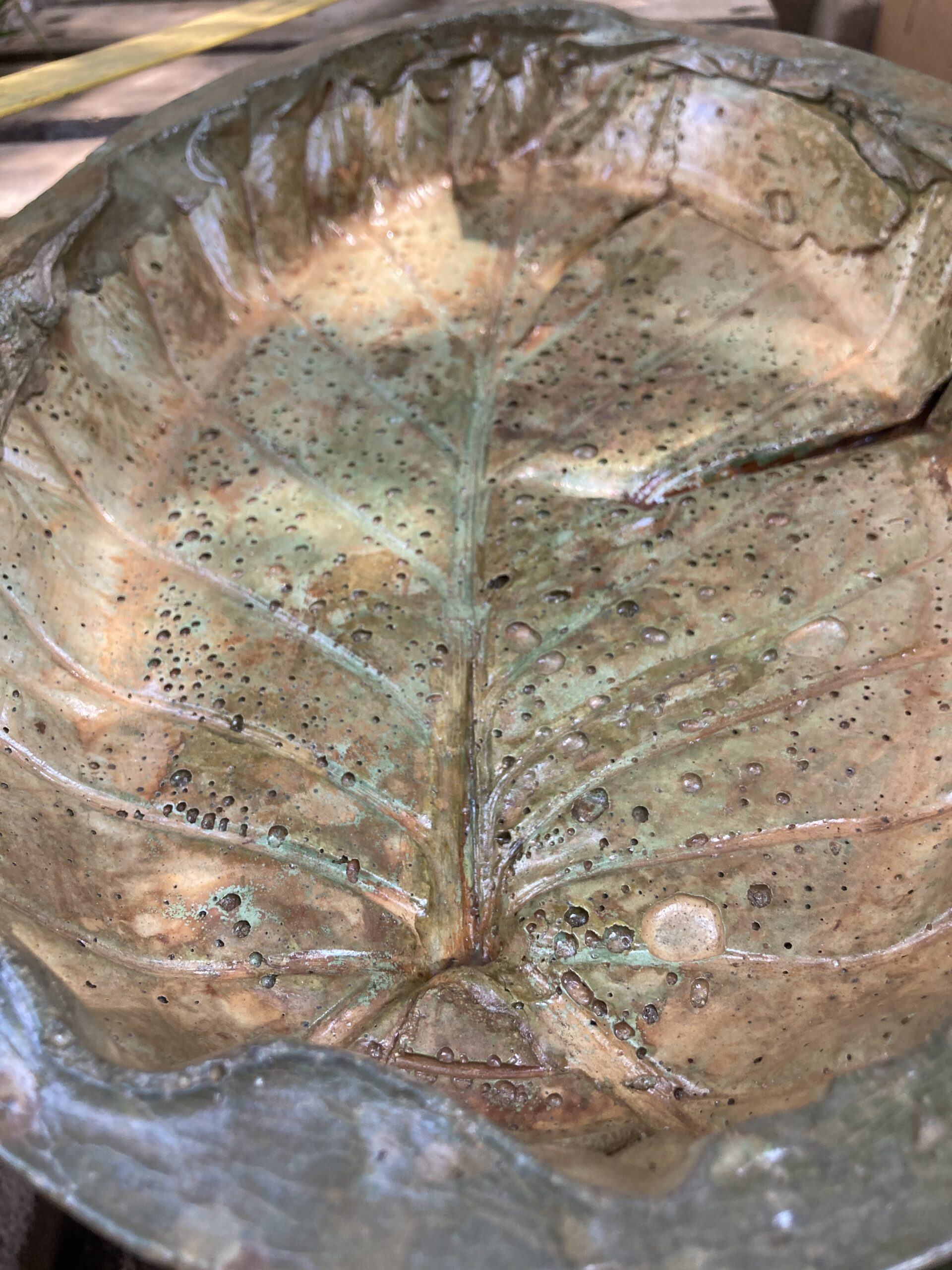 Project Info:
Project Completed In: 14 day(s)
Estimate of Square Footage: 1.70 sq. ft.
Project Description:
I made a birdbath using a live casted Alocasia leaf for the inner dish you inlay.
Personal Tips:
This was my first time using this product, I blended two colors of EverStain "I was attempting to get a somewhat natural look" If I was going to suggest anything it would be to avoid any patterns or heavy lines while spraying, and to make each pump/shot swiftly and in motion. Since the surface was uneven and had many crevices and divet's I found having a sponge brush on standby or even in hand while spraying was very useful. When the product runs it can almost immediately become noticeable, so blotting any areas (right away) where a run occurred helped to avoid any unsightly or unwanted markings.
Direct Colors Products Used:
1 Gal. Desert Amber EverStain™
1 Gal. Avocado EverStain™