Stenciled Concrete Design Ideas
Preparing the concrete surface is the most crucial step to a successful concrete staining project outcome. Familiarize yourself with the condition of your concrete as knowing what contaminants to remove will guide you on which cleaning technique to follow.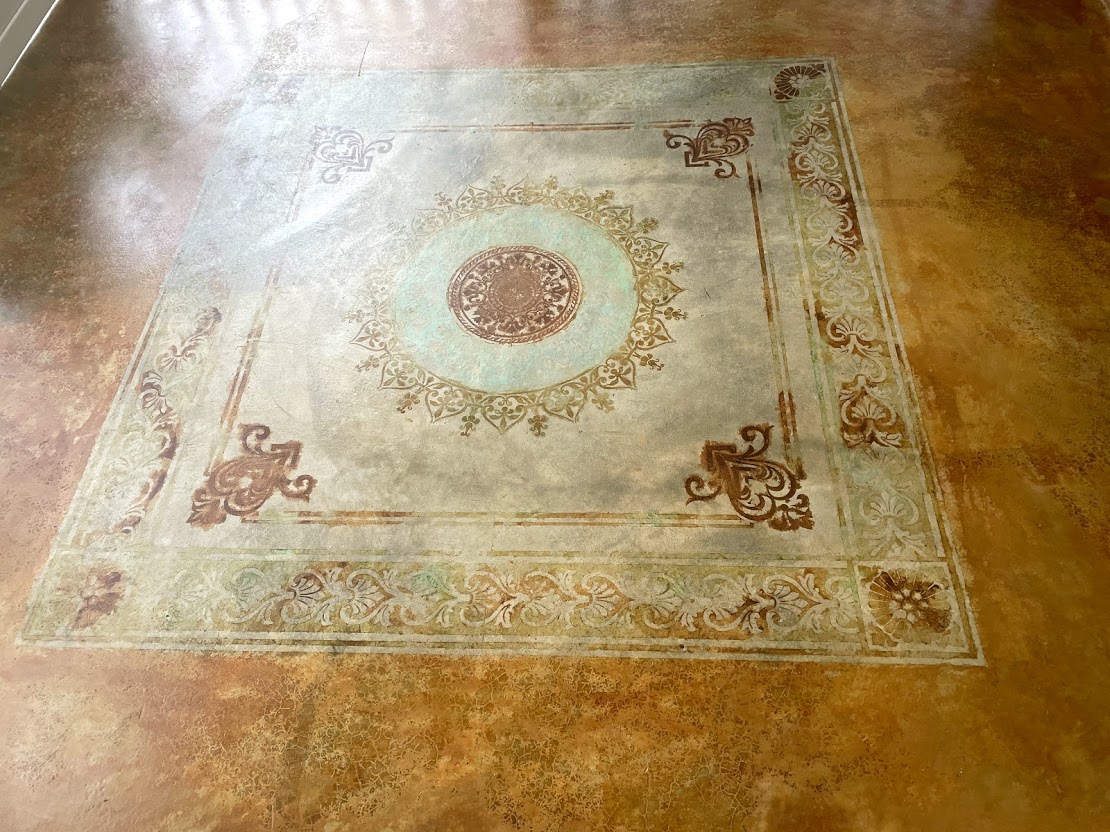 How Much Does it Cost To Stencil Concrete
Depending on the porosity of your concrete, the cost ranges from $1.37 to $1.83 per square foot if using a product like Direct Colors Deco Gel.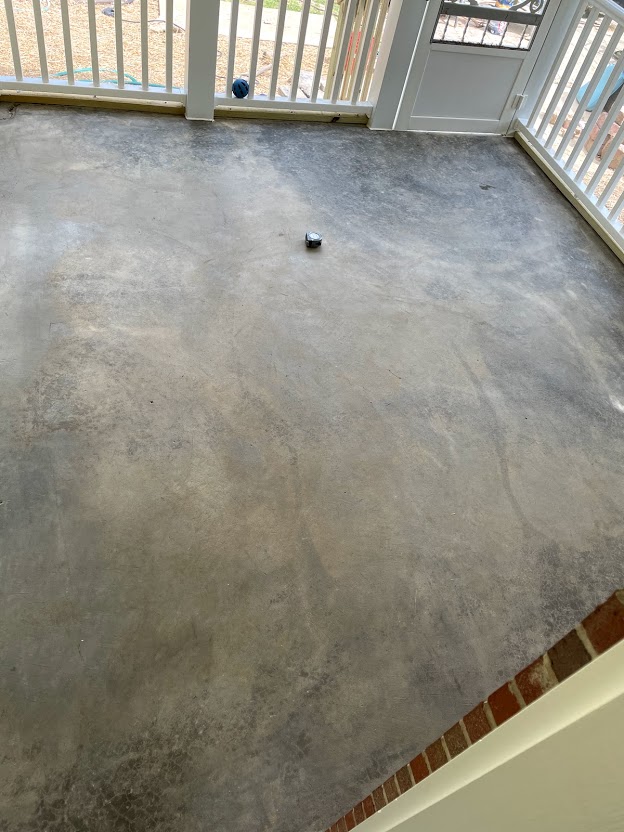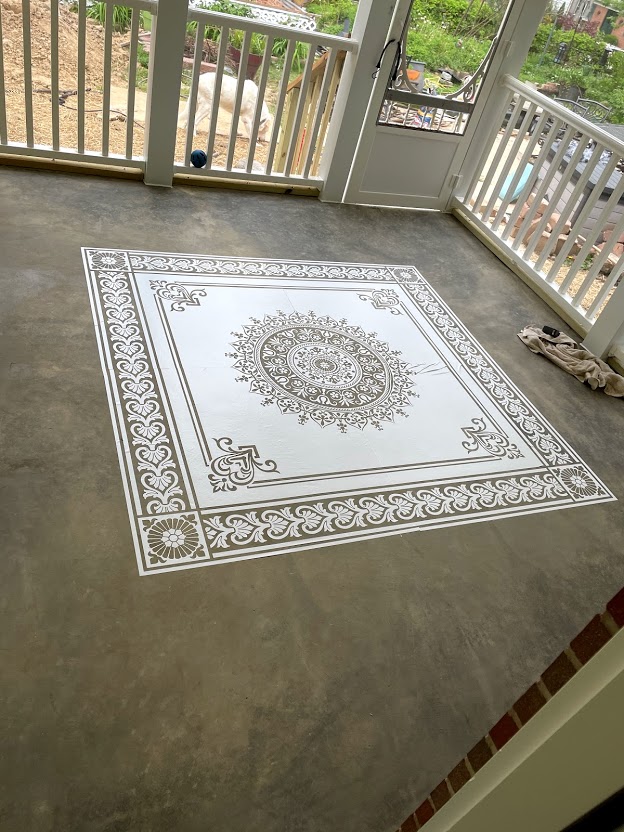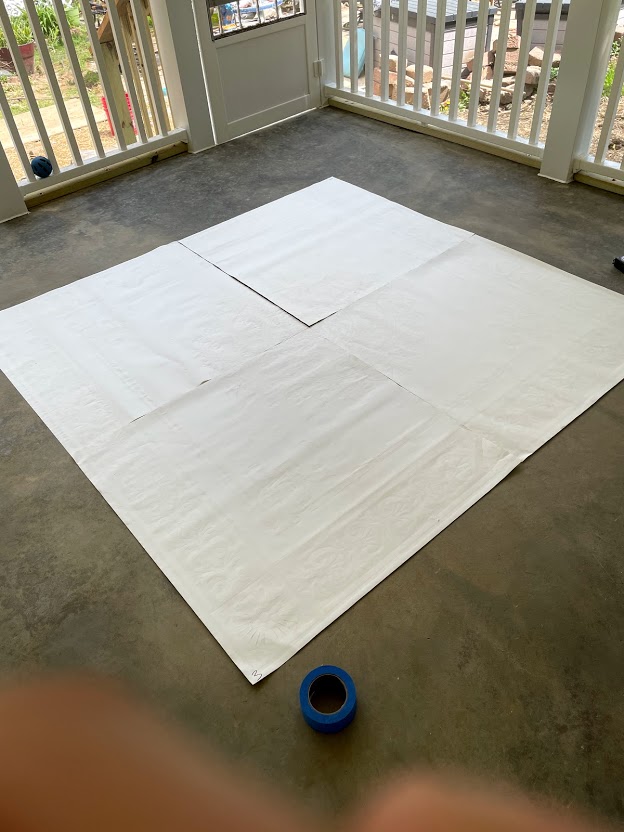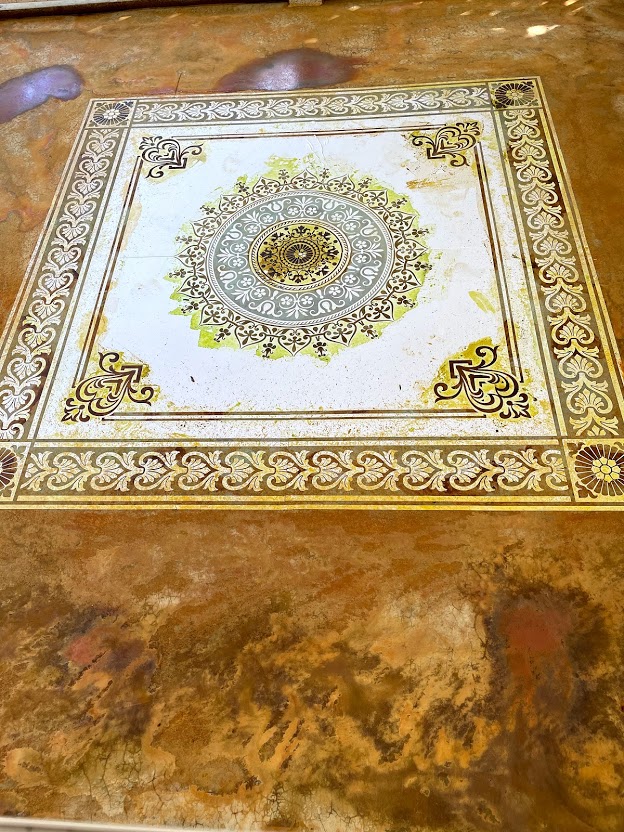 Tip: Take time to lay the stencil out id key.
Tip: Use foam applicators to apply the stencil design details and a sprayer for the surrounding larger area.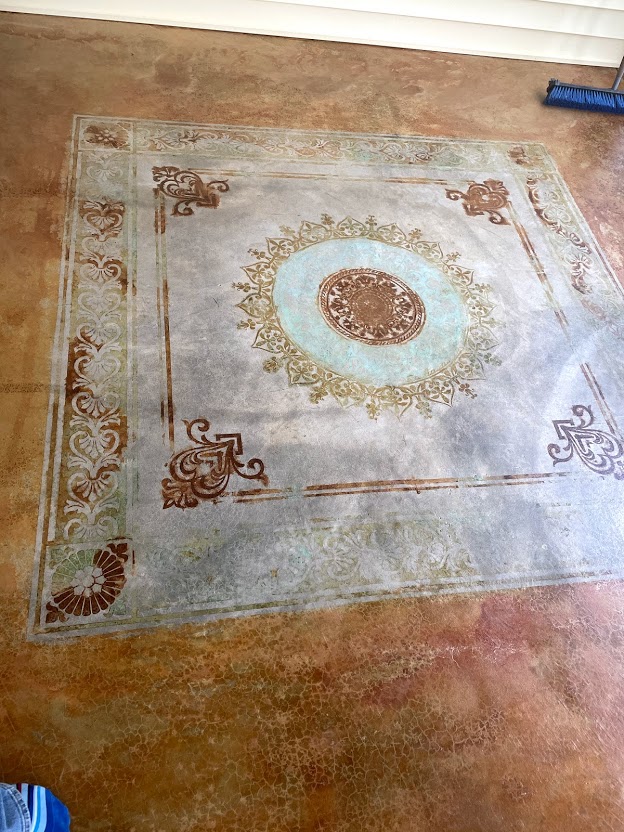 How Long Does Stenciled Concrete Last?
Stenciled concrete can be as durable and long-lasting as any regular acid stain; the color will not fade, chip, or peel away. Make sure to use a good quality DecoGel, or gelled acid stain, to ensure your etching penetrates the concrete surface.
Using a Deco Gel allows you to permanently alter the concrete's color while attaining a striking amount of design precision and control.
DIY SPOTLIGHT: FAUX FLAGSTONE STENCIL PATIO DESIGN
Stenciling concrete with deco gel acid stain is just like using paint and a paintbrush. Get the precision and flexibility of painting with the durable color of concrete acid stain and incorporate multiple colors and textures in just one day's work.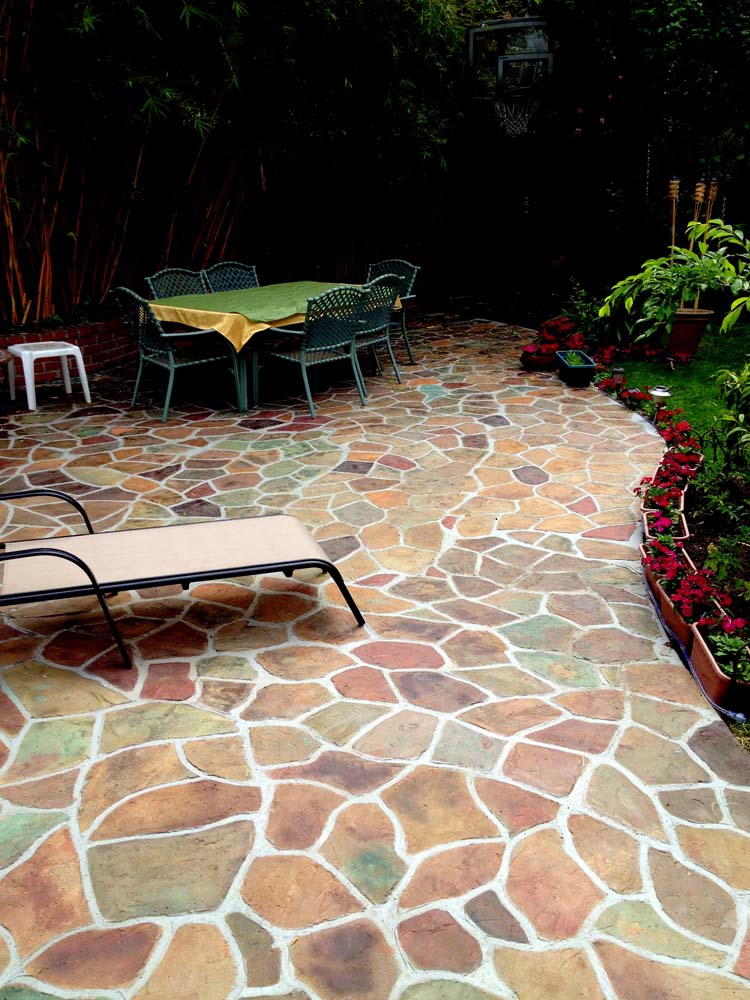 Renee P. of Studio, CA resurfaced her patio removing layers of epoxy paint before Overlaying the surface and acid staining with Deco Gel. She completed the project herself and has provided an account below:
"I resurfaced my back patio, then added the faux flagstone overlay topping. I searched numerous websites to find the right acid stain for the "faux" flagstones. I chose Direct Colors because I liked the DecoGel Stain Trial Kit and the color selection. Orders were delivered promptly and the website was easy to navigate. I enjoyed acid staining the most."
It was so much fun creating unique yet realistic-looking flagstones. Also fun seeing friends fooled by my handiwork. Direct Colors Deco Gel Stains gave me the look I envisioned.
Great products and great service. I couldn't ask for more. My old patio caused me to cringe. My new patio makes me smile, especially because I did it myself."